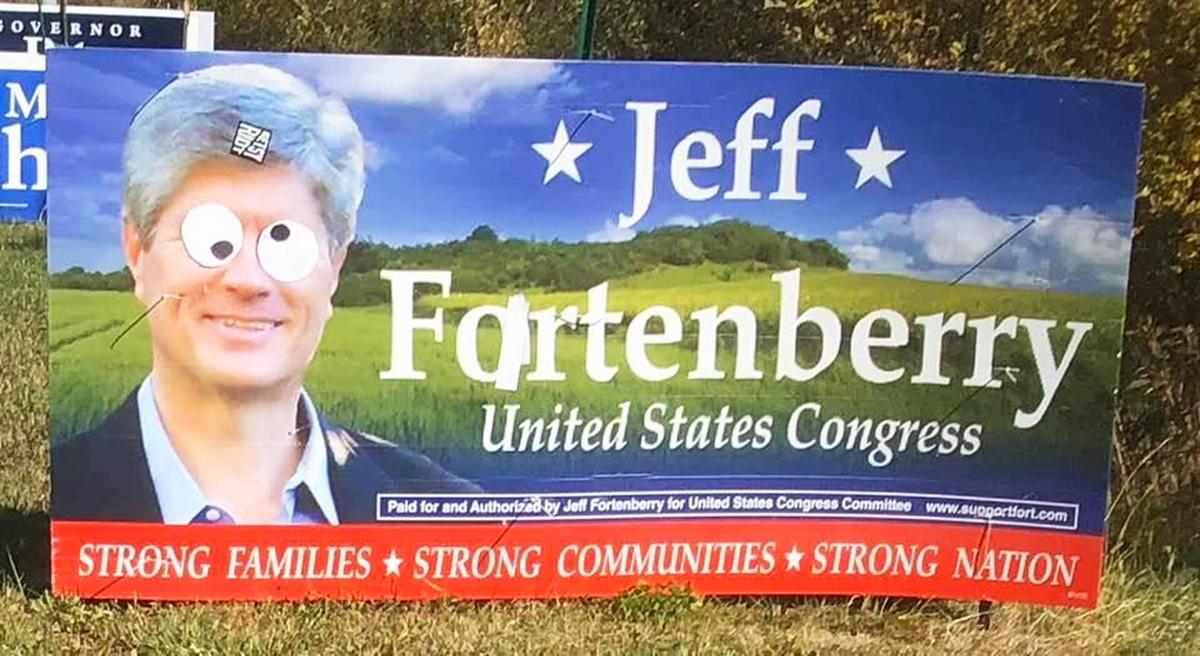 A UNL researcher facing two counts of vandalism for allegedly putting googly eyes on campaign signs for Rep. Jeff Fortenberry last fall has made her first court appearance in the case.
Patricia "Trish" Wonch Hill went to court Friday, where her attorney, Marc Delman of Omaha, told the judge he would be filing a motion challenging the ordinance as overly broad before her arraignment next month.
The City Attorney's Office charged Wonch Hill last week with two misdemeanors, alleging she damaged or destroyed the signs and the door of another politician's office.
Last month, Lincoln police said her fingerprints matched prints found on Betsy Riot stickers on two vandalized Fortenberry campaign signs in October and on U.S. Sen. Deb Fischer's office door last year.
Betsy Riot describes itself as a neo-suffragette, punk-patriot resistance movement.
Vandalism is a city misdemeanor, with a possible penalty of up to six months in jail and/or a $500 fine.
Wonch Hill, a research assistant professor of sociology at the University of Nebraska-Lincoln and a political activist, was arrested last year and charged with misdemeanor destruction of property after a protest at the Virginia home of a National Rifle Association lobbyist.
While an Alexandria Circuit Court judge pronounced her guilty, Hill appealed the verdict and later pleaded no contest to a reduced charge of disorderly conduct, which resulted in $94 in court fees.