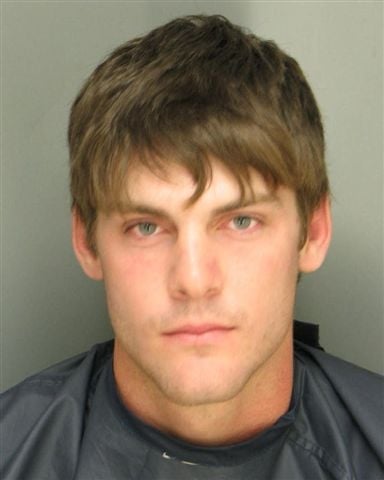 Lincoln police believe a man who punched another man in the face outside Club Q early Friday morning committed a hate crime.
Luke Stevens, 22, was arrested after an officer saw him punch a 32-year-old man outside the bar at 226 S. Ninth St. about 1:40 a.m, Lincoln Police Officer Katie Flood said.
Witnesses and the victim told police Stevens yelled derogatory terms about his sexual orientation before he hitting him, Flood said.
The man who was hit complained of pain to his face, but he did not need treatment, Flood said.
Stevens had been in the gay bar with a friend Thursday night, Flood said. Police believe he got upset after a woman turned him down.
You have free articles remaining.
Flood said the officer chased Stevens briefly after witnessing the punch, took him to the ground and handcuffed him. He was arrested on suspicion of third-degree assault, resisting arrest and failure to comply.
Stevens' friend, 19, was cited on suspicion of disturbing the peace, Flood said.
Under Nebraska law, penalties can be enhanced if a person is convicted of committing certain offenses because of the victim's "race, color, religion, ancestry, national origin, gender, sexual orientation, age, or disability."
Should Stevens be charged with and convicted of a hate crime in connection to the third-degree assault, state law allows the assault to be enhanced from a misdemeanor to a felony.
So far this year, Flood said Lincoln police have classified 16 incidents as hate crimes.