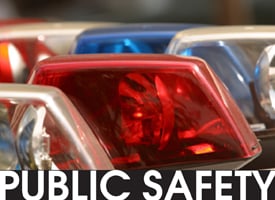 While much, perhaps thankfully, remains left to the imagination, this much is certain: A woman reported to police that she saw two men in a pickup "cleaning a deer in a car wash" Saturday morning.
At 10:45 a.m., hours after the start of the November firearm season, Mikayla Tubbs was driving by the Air Park Laundromat & Car Wash, 2911 N.W. 48th St., when she saw two guys, a pickup truck, a dead deer and a mess.
Tubbs, 19, said she was on the way to work when she passed the car wash and saw two men in camouflage. A dead deer was in the back of the pickup.
"It was not like they were washing the truck," Tubbs said. "They were actually skinning the deer or something."
An officer who went to the car wash reported seeing evidence of such an occurrence on the floor of the car wash and near a drain. But the men, truck and deer were gone. Tubbs was unable to give police a license plate number of the truck or a detailed description of the two men.
Though it was the first day of hunting season, it's not known how the deer died. Whether the men were field dressing it, cleaning the deer's body cavity or something else remains unknown, too.
Regardless of what was being done with the deer carcass at the car wash, "We certainly wouldn't recommend it as a sanitary practice," said Steven Beal, assistant health director with the City of Lincoln-Lancaster County Health Department.
Had the men been located, Beal said, they would have been in line for a ticket.
"Did they violate a health code? Yeah," he said.
He cited the definition of a health hazard in the Lincoln Municipal Code Book, which states that a "health and safety hazard shall mean any annoying, unpleasant, hazardous, obnoxious, unsafe, unhealthy, unsanitary condition or practice causing or capable of causing an unreasonable threat to the health, safety, and welfare of persons living or passing in the vicinity thereof."
Tubbs said she thought about turning around and telling the men something along the lines of, "You guys know this is a car wash? You can't do this here."
Instead, she went to work and told her co-workers about the peculiar sight.
The penalty for a first-offense health violation would be $150.
Beal said the incident was useful in the sense that it got members of the health department thinking about how to respond should something similar occur throughout the rest of deer hunting season.
Not that he'd ever heard of anything like this happening before Saturday.
"Not at a car wash, no," Beal said.