A review by Lincoln police of the five days of unrest arising from protests last summer found several tactical shortcomings but determined nearly all force used was justified. 
Police documented nearly 300 instances between May 29 and June 2 when officers used force in response to rioting that erupted from what had been peaceful protests over the killing of George Floyd at the hands of a Minneapolis police officer. 
Over those five days, members of the Lancaster County Sheriff's Office, the Nebraska State Patrol and Nebraska National Guard joined Lincoln police in efforts to secure government buildings, protect protesters and break up unruly crowds, sometimes deploying tear gas, rubber bullets and pepperballs. 
The review of hours of video from police, surveillance cameras in the area, news media and social media sources found no criminal actions by law enforcement, Police Chief Jeff Bliemeister told reporters at a briefing Wednesday. 
But small groups of violent protesters used the cover of the crowds to throw rocks, glass bottles, gasoline and fireworks and shoot paintballs, BBs and even bullets at officers during late-night demonstrations, police said. 
"There was remarkable restraint shown by Lincoln police officers; there was resiliency shown," Bliemeister said. "And it really goes back to all of our staff were focused on (affording) an opportunity for individuals to protest police violence that had occurred across the country."
Only one of the 38 instances where Lincoln police officers used force over the five days violated department policy. 
In that case, an officer targeted by fireworks did not properly identify the culprit before firing a rubber bullet in response, the chief said.  
The officer involved was disciplined but no longer works for the department for reasons unrelated to the use-of-force investigation, the chief said. 
The Sheriff's Office and State Patrol also reviewed actions of law enforcement during the protests but did not provide detailed reports to the Journal Star.
The review by Lincoln police noted members of multiple agencies fired rubber bullets in response to criminal activity, but Assistant Chief Brian Jackson said LPD's investigation couldn't directly attribute any significant injuries to a specific agency or officer. 
Several protesters, including a woman whose nose needed to be stapled back on, have filed tort claims against the city seeking unspecified damages for the injuries they suffered. 
The five nights of unrest prompted the first deployment of Lincoln's riot control unit, called its Field Force Team, in 15 years. 
None of the team's members have responded to a similar event during their careers. The last events similar to the five days of unrest in Lincoln came in 1975, following the killing of Sherdell Lewis by a Lancaster County Sheriff's deputy, according to police. 
Though the Field Force Team trains annually, it has not trained for events lasting as long as the ones it experienced last summer, Jackson said. 
Lincoln Police Department officials provided a nearly three-hour presentation about their review to reporters Wednesday, though they redacted some information involved in ongoing criminal investigations, civil lawsuits and sensitive law enforcement tactics. 
Mayor Leirion Gaylor Baird, Lincoln City Council members, Lancaster County commissioners and members of the city's police oversight board received similar briefings in small groups earlier this year.  
Asked for her response by the Journal Star, Gaylor Baird said the police department's review of the unrest, riots and its response reaffirmed the great work of Lincoln police and showed its commitment to improvement. 
She remains confident the police department is prepared to appropriately respond to any future events. 
Lessons learned
Posting armored officers outside the Hall of Justice, as police did May 30 and 31, wasn't valuable, and standoffs between the Field Force Team and protesters only escalated things, the review found. 
Because police buildings had become targets in other cities, law enforcement monitoring those developments focused on preventing damage to the Hall of Justice, which houses the Lincoln Police Department and Lancaster County Sheriff's Office. 
Having armored officers standing in front of the building didn't deter crime, Jackson said. 
The Journal Star reported Wednesday that six shots were fired into the Hall of Justice as officers stood in front of the building May 30, and rioters shot into a nearby building and set fires and broke windows at other buildings along Lincoln Mall while police were present, causing several million dollars' damage, he said. 
But on June 1, law enforcement leadership decided to keep officers inside, and though a crowd formed outside the building, it broke up after one demonstrator threw a bottle at the Hall of Justice, the assistant chief said. 
Entering the days of unrest, Lincoln police officers had not expected to become the target of violence, the chief added. 
'"I don't think we were as prepared as we could have been," Bliemeister told reporters Wednesday. 
In hindsight, Jackson said police should have collected some of the projectiles thrown at them to help communicate to the public the threats they faced.
And Bliemeister said the decision to wait months to publicize that an officer had been shot at during the protests followed the department's typical approach. 
"We release information to identify those that are responsible for crimes, not to say 'I'm a victim of a crime,'" the chief said.
Because the law enforcement response encompassed several agencies, Lincoln Police say future responses should ensure outside agencies understand the mission and plan, he added. 
Additional video footage, audio support and lighting could also help during times of unrest, the review found. 
To that end, police stationed mobile lights outside of the Hall of Justice surrounding Election Day as national concerns of potential unrest hung in the air. 
Nationwide, similar riots last summer prompted some legislators to consider banning the use of tear gas by police.
And while video of law enforcement using tear gas and foam bullets to disperse crowds on Lincoln streets shook up some residents and local policymakers, the city recently moved to purchase additional rounds of tear gas and other crowd-dispersal munitions. 
On Wednesday, Bliemeister said the tools they used to disperse crowds played a pivotal role after requests for people to leave failed and as violence and destruction continued. 
"Does it work? Yes, and that's why it's used," Councilman Roy Christensen said, as he pushed back against the narrative that a peaceful protest was wantonly tear-gassed. 
Councilwoman Sändra Washington and Councilman Bennie Shobe, who are Black and each grew up on the heels of the civil rights movement of the 1960s, said they had concerns after seeing the images of law enforcement using tear gas and rubber bullets those nights. 
But the review by police demonstrated to them the threats officers needed to react to in real time, both said. 
"It is hard to watch tear gas and rubber bullets being used," Washington said. "But in instances where police feel threatened, I really want the least harmful methods for crowd disbursement to be used." 
Scott Hatfield, a bar owner who serves on the mayor's Citizen Police Advisory Board, said he, too, was initially skeptical of the actions by law enforcement. 
But Hatfield said he left his briefing feeling the department took an honest look at the actions of its officers, adding they did the best they could under difficult circumstances, especially considering someone in the crowd is believed to have shot a high-powered rifle in their direction.
By now, dozens have been identified, ticketed and charged for crimes caught on video, mostly with the help of Crime Stoppers and tips. But they're still looking for who fired a high-powered rifle, smashing the glass beside a police officer. 
Lincoln police have specific use-of-force policies and have made them publicly available, Hatfield said, including policies requiring deescalation, banning certain neck restraints and requiring warnings before firing a weapon.
Katie Ryan of Campaign Zero, a Colorado-based nonprofit advocating for best practices in policing, said Lincoln is in compliance with seven of eight policies the group calls "basic protections against police violence."
Ryan added that Lincoln should be commended for making its policies public.
"The use-of-force policy, or the response-to-resistance policy, is essentially a contract that outlines how officers should engage with the community," Ryan said. "It's a public document, and there's no reason the way officers are expected to operate in the community should be under a cloak."
Sheriff's Office conducted own review
The Lancaster County Sheriff's Office performed its own review looking at the department's tactical response during protests, but Chief Deputy Ben Houchin declined the Journal Star's request to see it.
"We did learn a lot as a department, but we don't want out in public what our strategies are," Houchin said in an interview last month.
Houchin said the review highlighted some things the sheriff's office would do differently, but added deputies would respond to similar events in much the same way.
Criticized for a May 31 scuffle where he appeared to pull two women down by their hair in front of the Hall of Justice, the chief deputy said he wishes none of that would have occurred.
If people would have obeyed the 8 p.m. curfew, Houchin said "a lot of that would have been resolved."
"By no means did any of us in law enforcement want it to get to that point," he said.
But officers could not ignore what happened a night earlier, when millions of dollars of damage was done to buildings along Lincoln Mall.
There's no playbook for responding to events like that, Houchin said.
So law enforcement worked to clear the area using chemical agents, then aimed bean bag rounds and 40-millimeter foam rounds at individuals they said were "causing issues," according to Houchin.
The order was to use those options on someone who was about to, in the process of, or who had just thrown a bottle or rock toward officers.
"Thank God, as an agency and as a community, we don't have a whole lot of experience in dealing with those kinds of things," he said. "And we did learn from those things about how we are going to respond to them."
State patrol: 'No policy violations'
Nebraska State Patrol spokesman Cody Thomas said the agency deferred to Lincoln Police and the Lancaster County Sheriff's Office in its response to the events of May 30-June 1.
"However, NSP did conduct a review of NSP operations during that time period and found no policy violations," Thomas wrote in an email.
A request from the Journal Star for more information about the internal review went unanswered. 
The patrol also denied a public-records request seeking a copy of its policy for using tear gas, foam bullets and other nonlethal munitions, citing an exemption in state law for "when the records constitute ... strategic or tactical information used in law enforcement training."
The Journal Star appealed to the Nebraska Attorney General's Office, which upheld the denial.
Capt. Jason Scott, in an affidavit to the attorney general's office, said releasing the policies would allow "the public to equip themselves with certain items that can make our less-lethal options ineffective."
Experts who study policing say the argument that making use-of-force policies public could jeopardize the safety of officers is tenuous, however.
Justin Nix, an associate professor of criminology and criminal justice at the University of Nebraska at Omaha, said the best practice is to make policies outlining when and what force can be used easily accessible.
That was a recommendation that came out of the Obama Administration's Task Force on 21st Century Policing, Nix said.
"The one thing that sets policing apart from all other professions is that we authorize officers to use force (i.e. violence) when necessary," Nix said in an email. "But how can we hold agencies accountable if they keep their policies hidden from us?"
Nix noted that many police agencies, including those in Lincoln and Omaha, do make their policies readily available.
A LOOK BACK AFTER 6 MONTHS:
Protests: A look back after 6 months
George Floyd Protest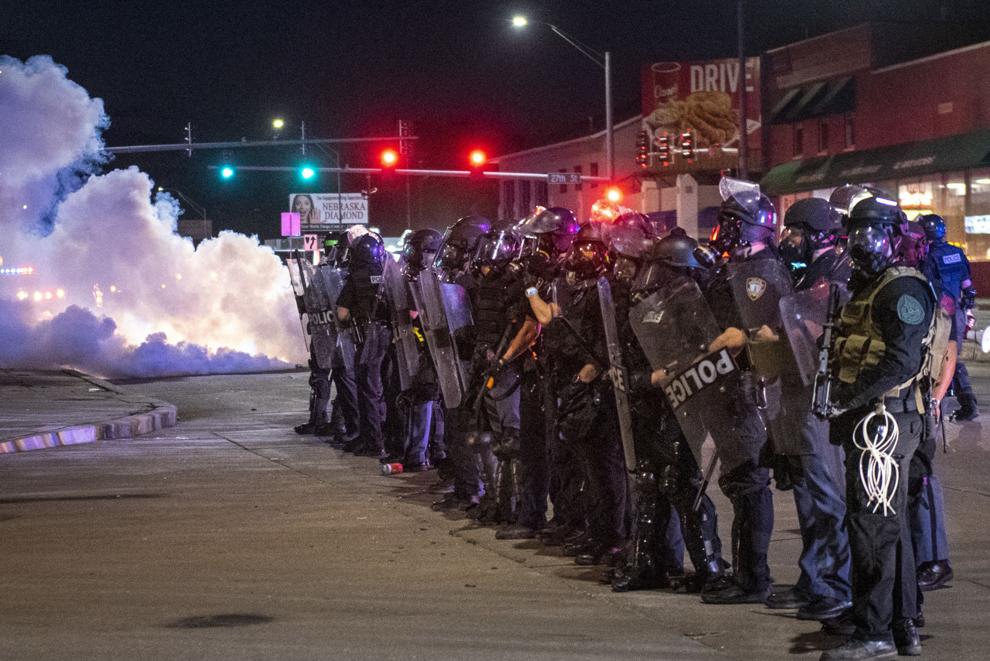 George Floyd Protest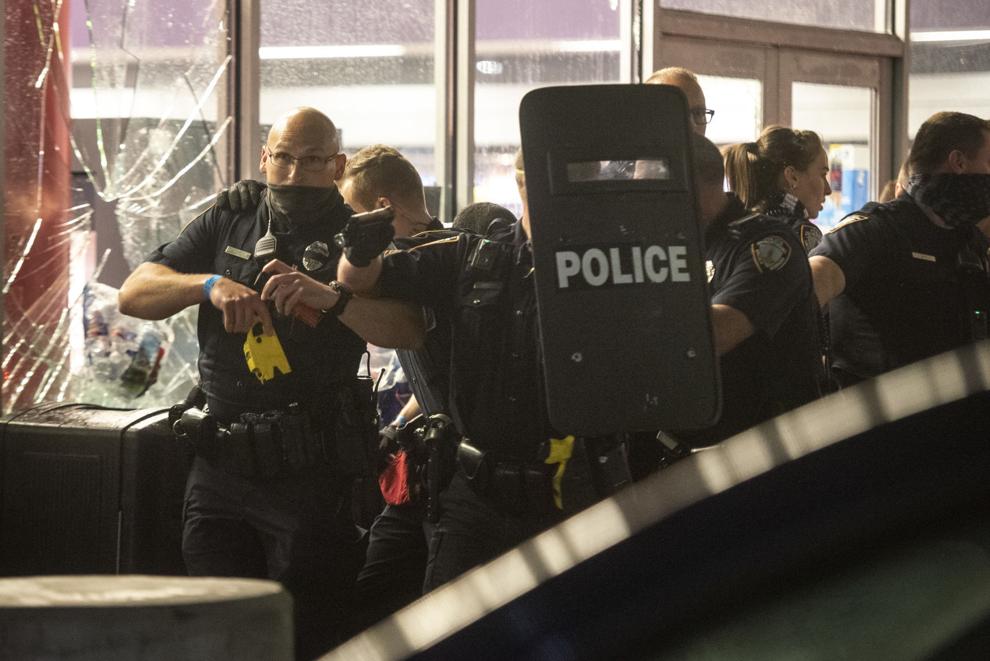 George Floyd Protest
George Floyd Protest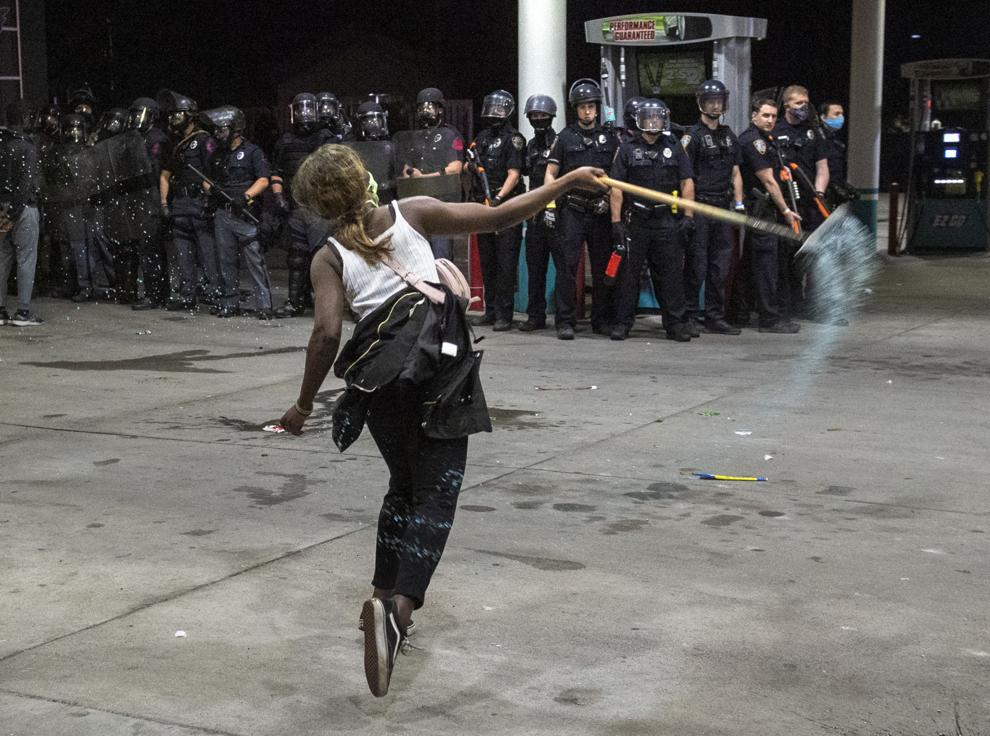 George Floyd Protest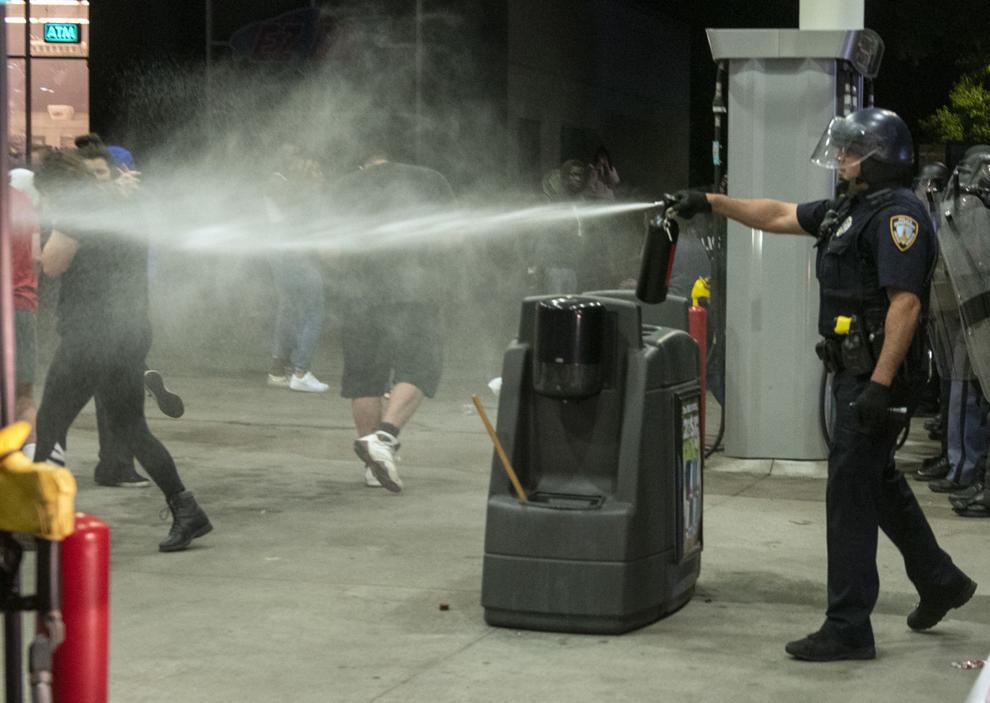 George Floyd Protest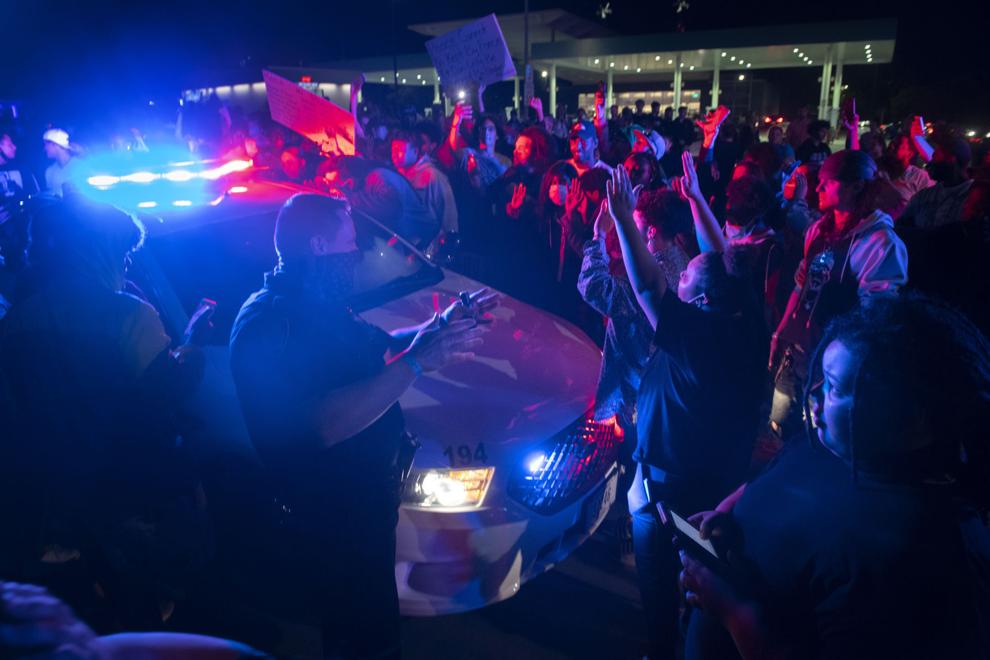 George Floyd Protest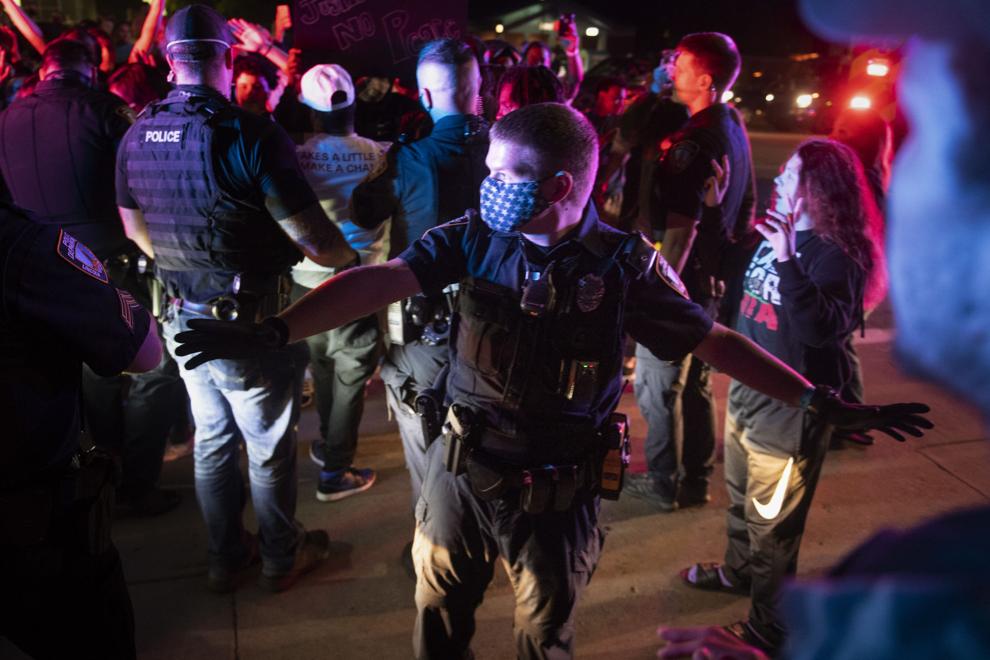 George Floyd Protest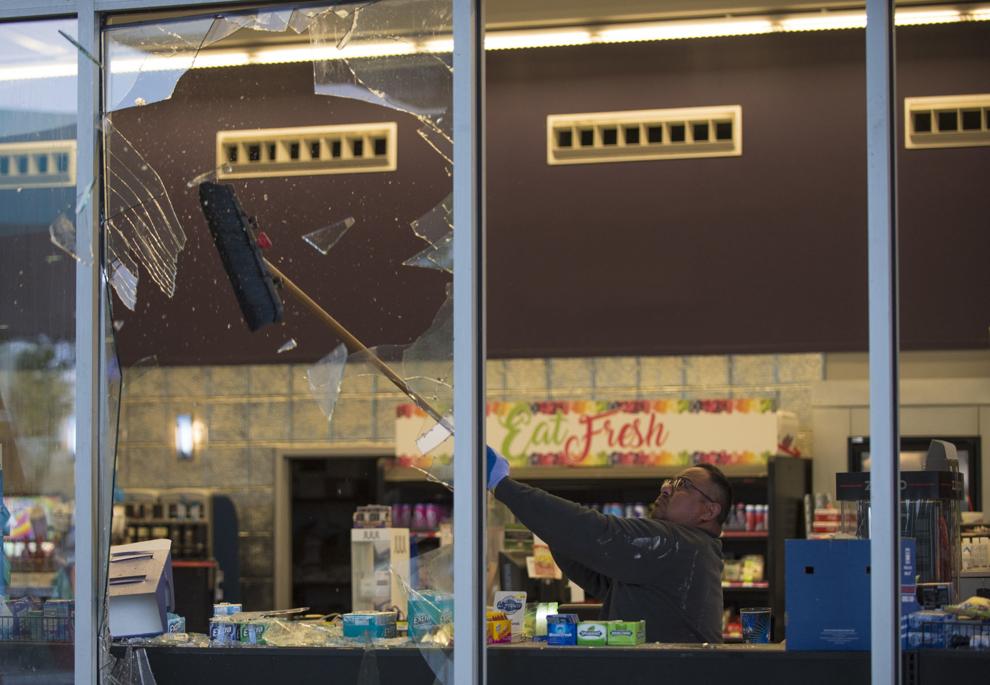 George Floyd Protest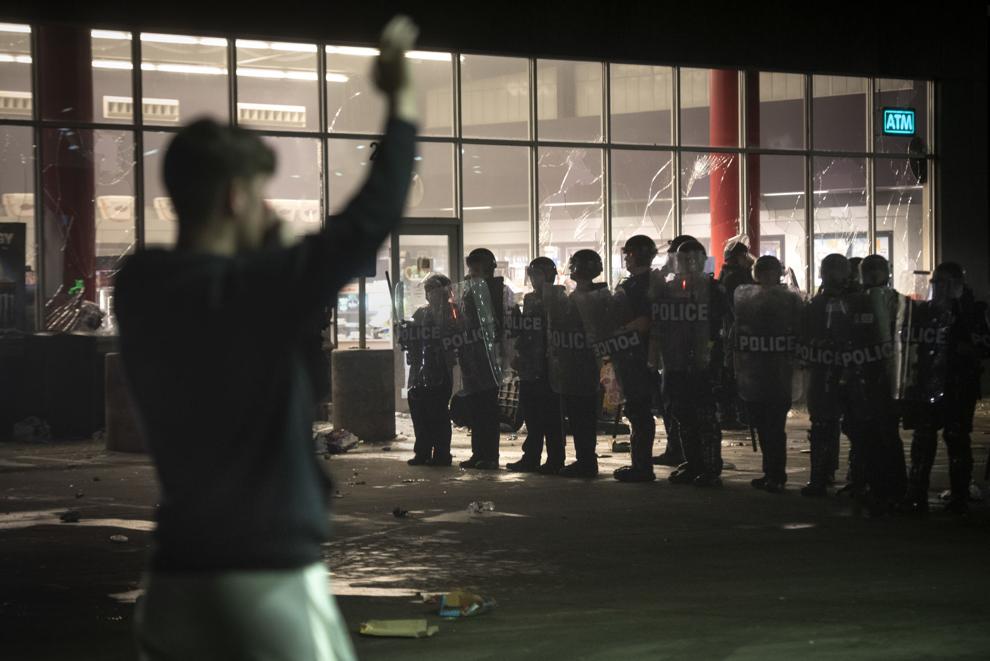 George Floyd Protest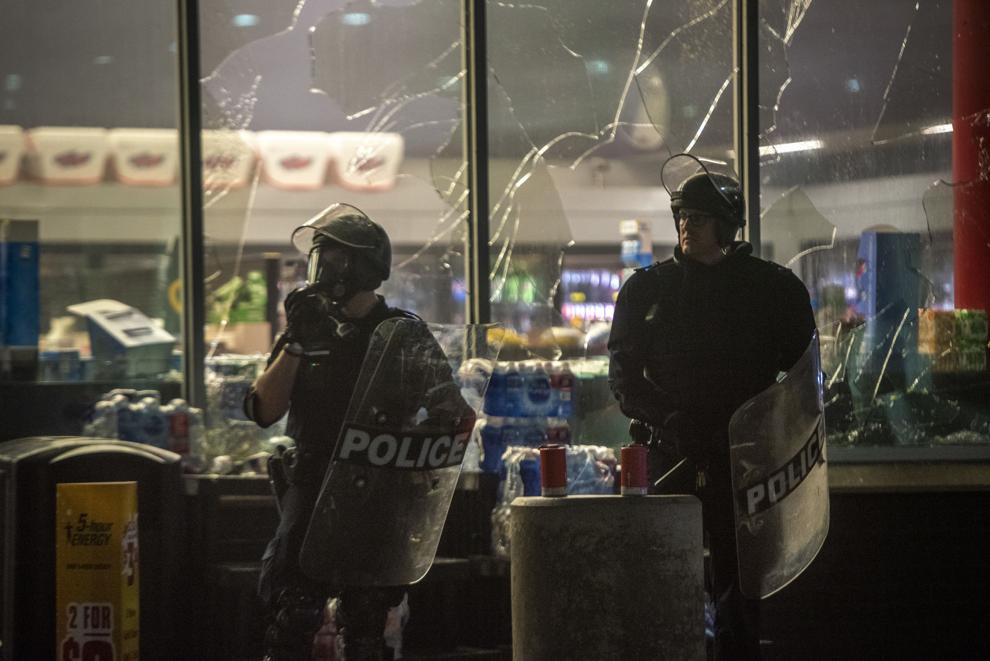 George Floyd Protest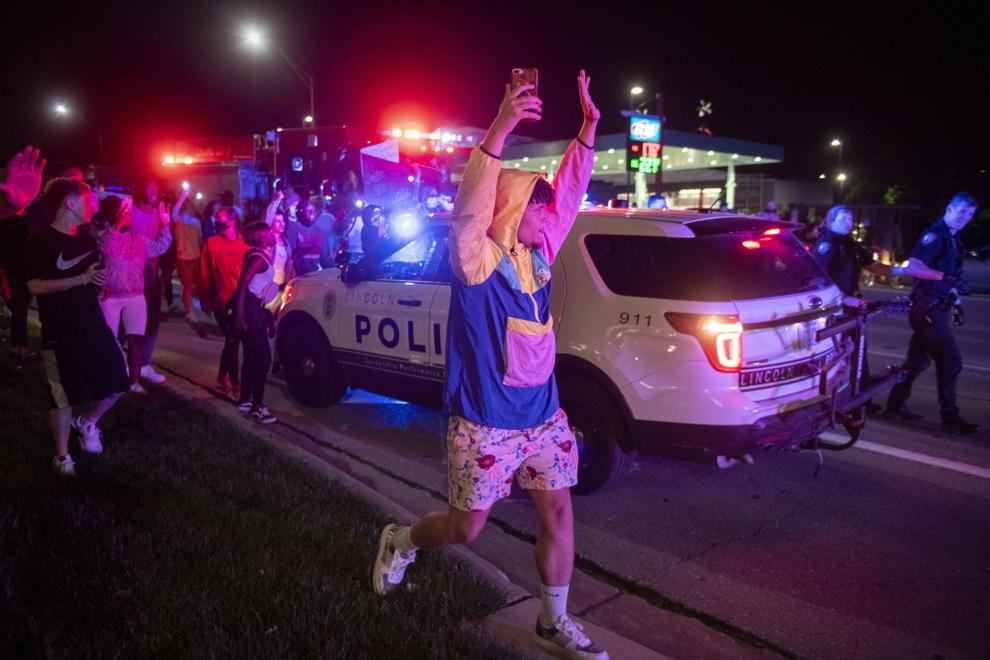 George Floyd Protest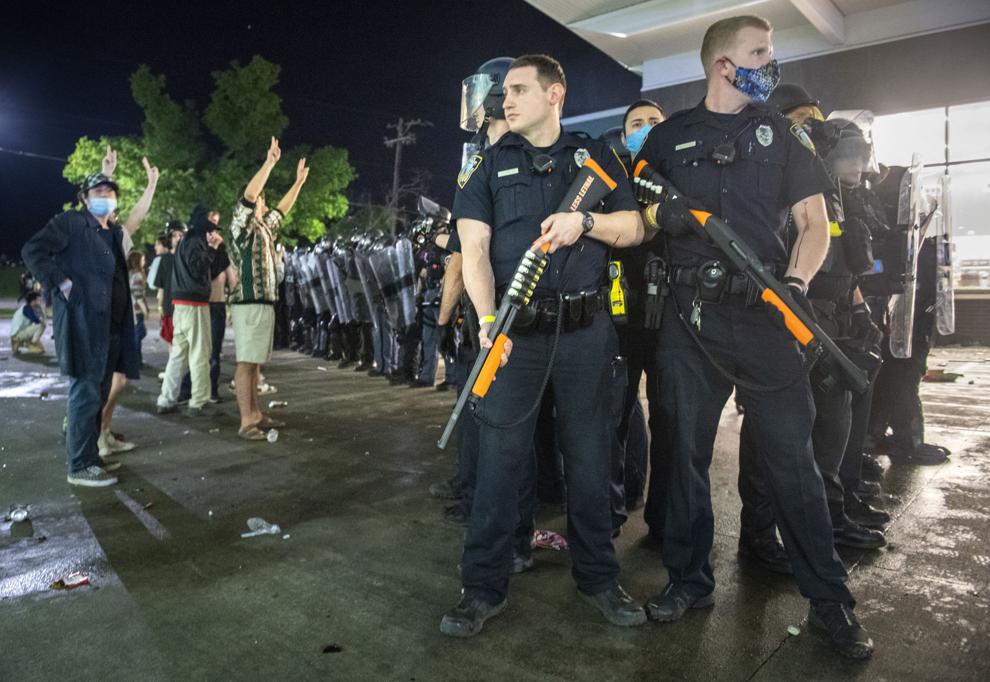 Early Morning Protest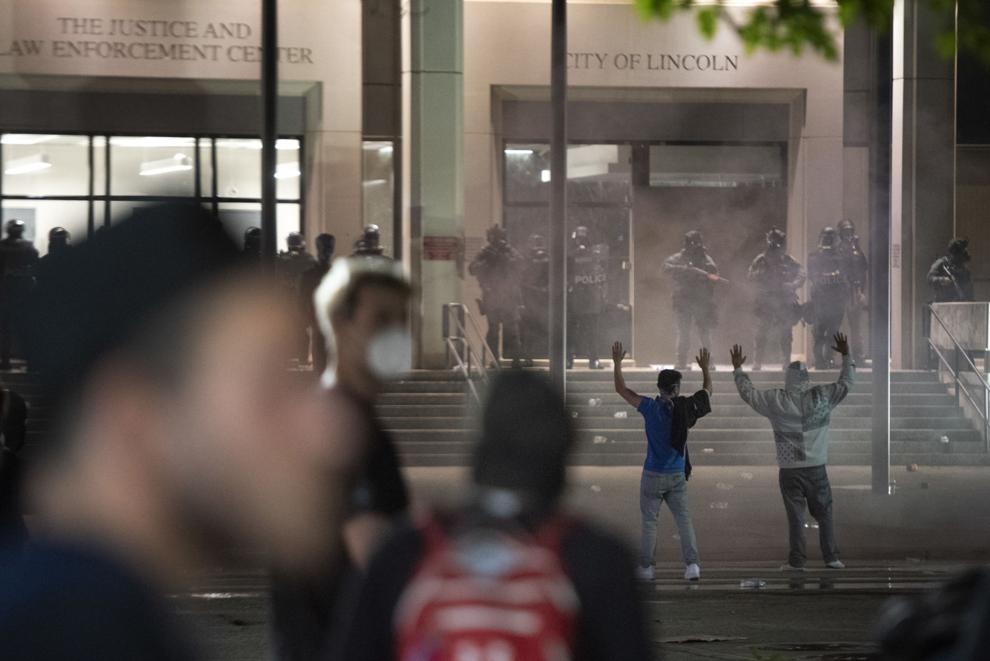 Early Morning Protest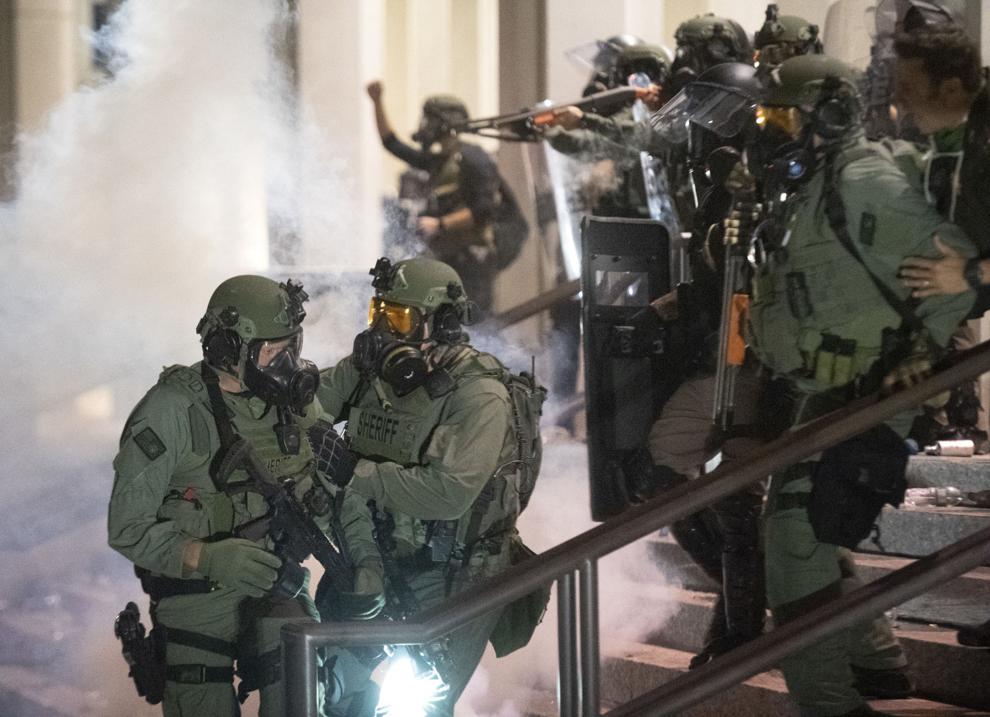 Early Morning Protest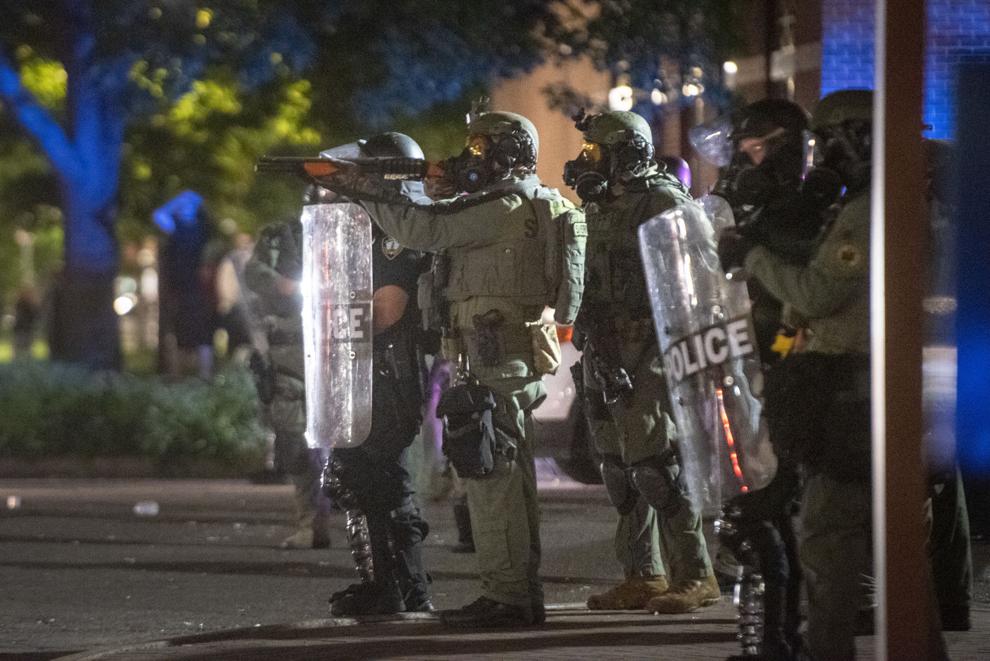 Early Morning Protest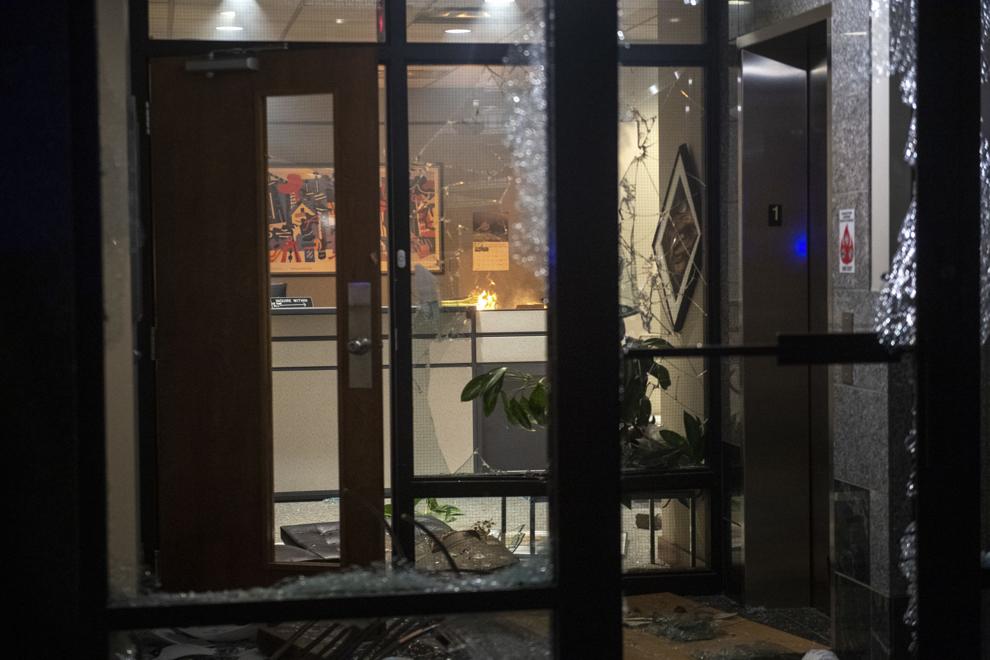 Early Morning Protest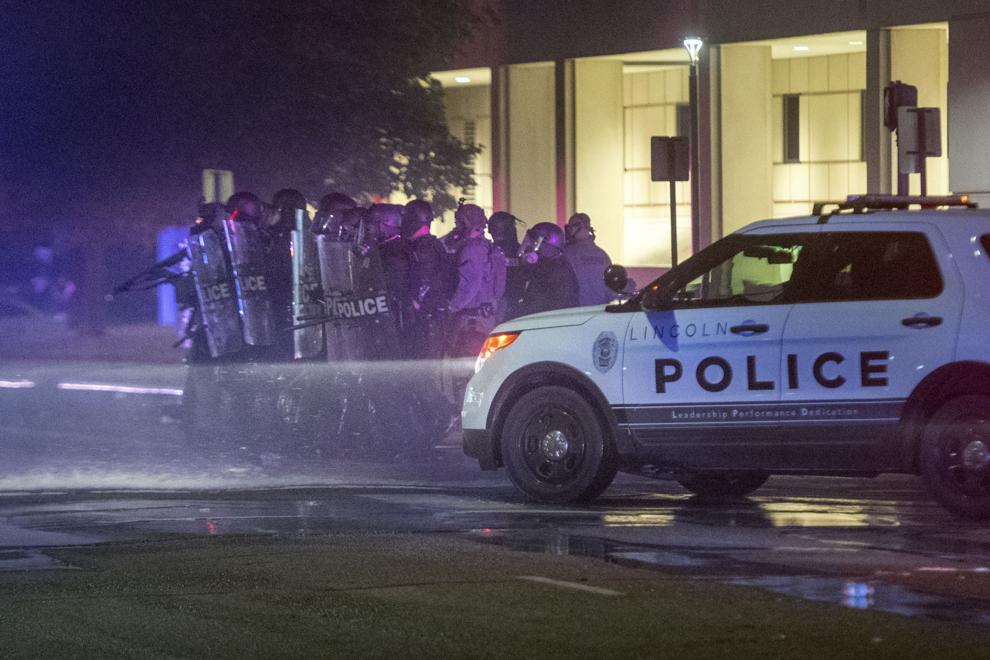 Early Morning Protest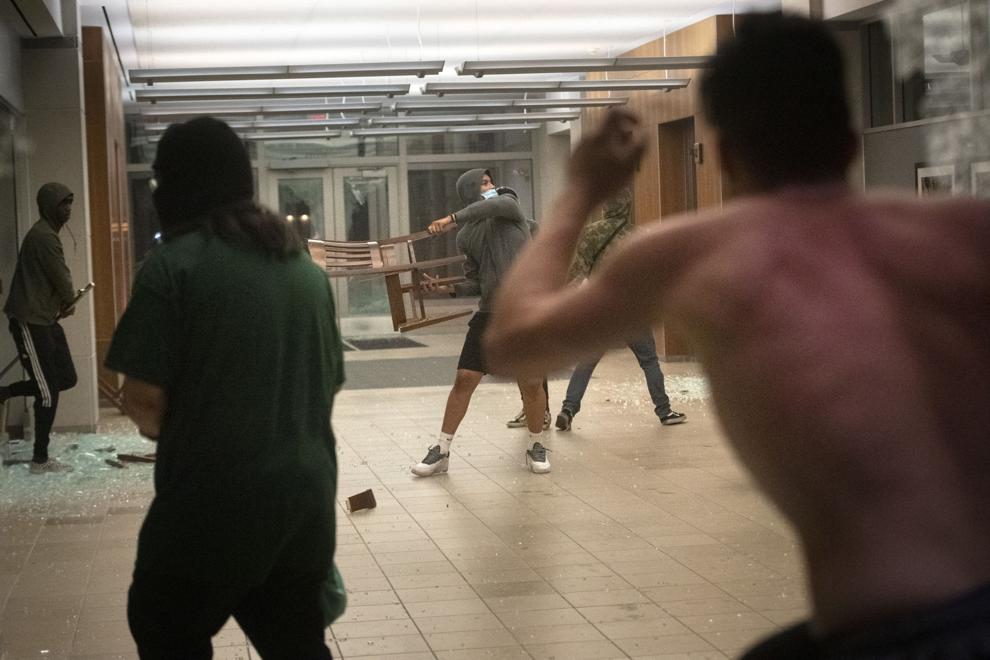 Early Morning Protest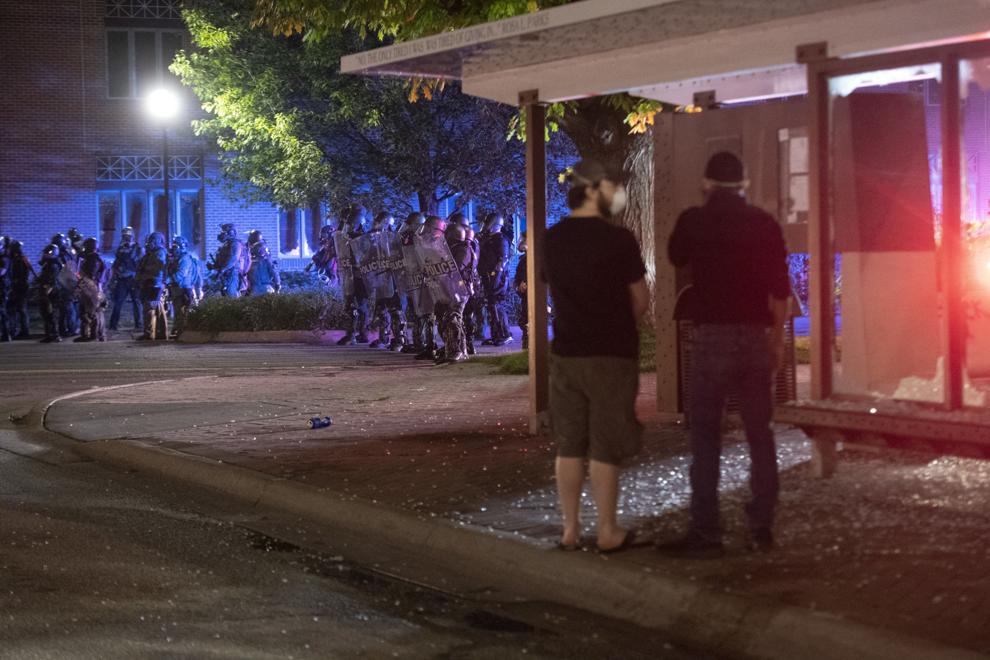 Early Morning Protest
Early Morning Protest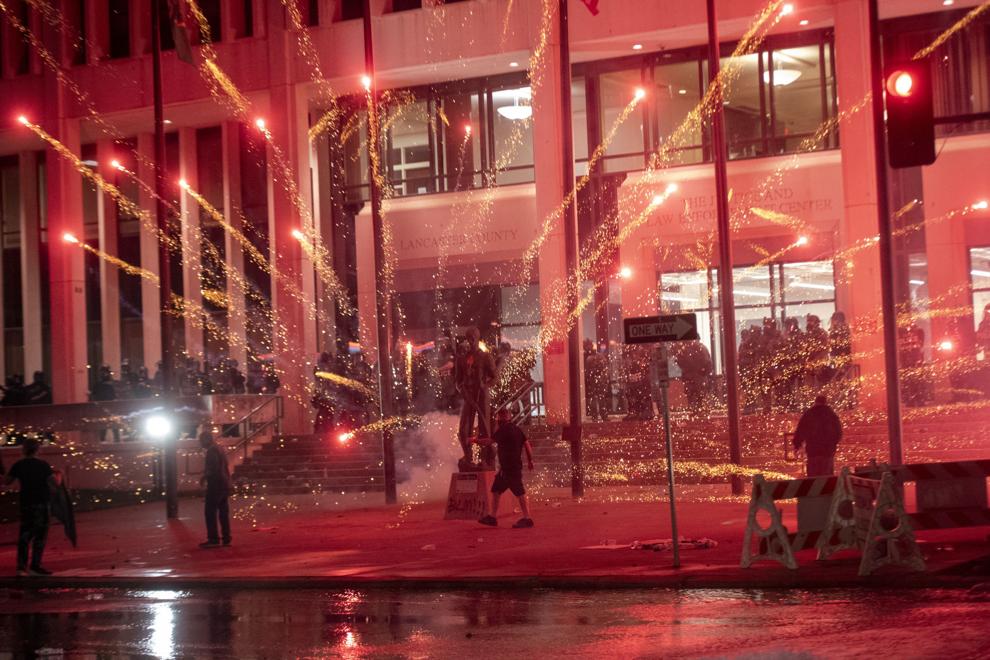 Early Morning Protest
Early Morning Protest
George Floyd Protest
Protest and Cleanup, 5.31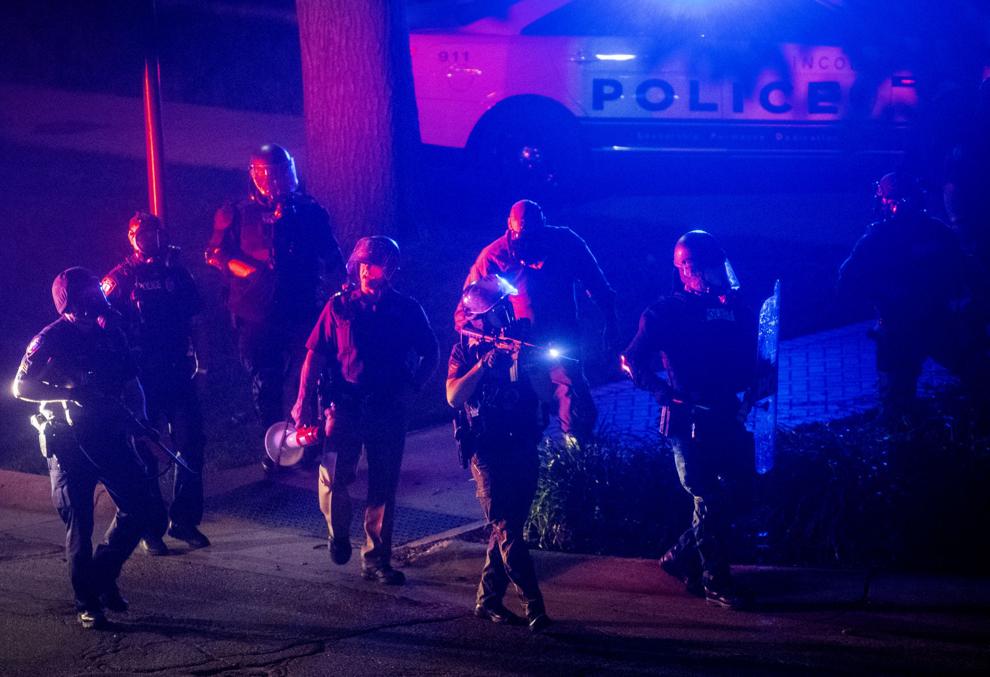 Protest and Cleanup, 5.31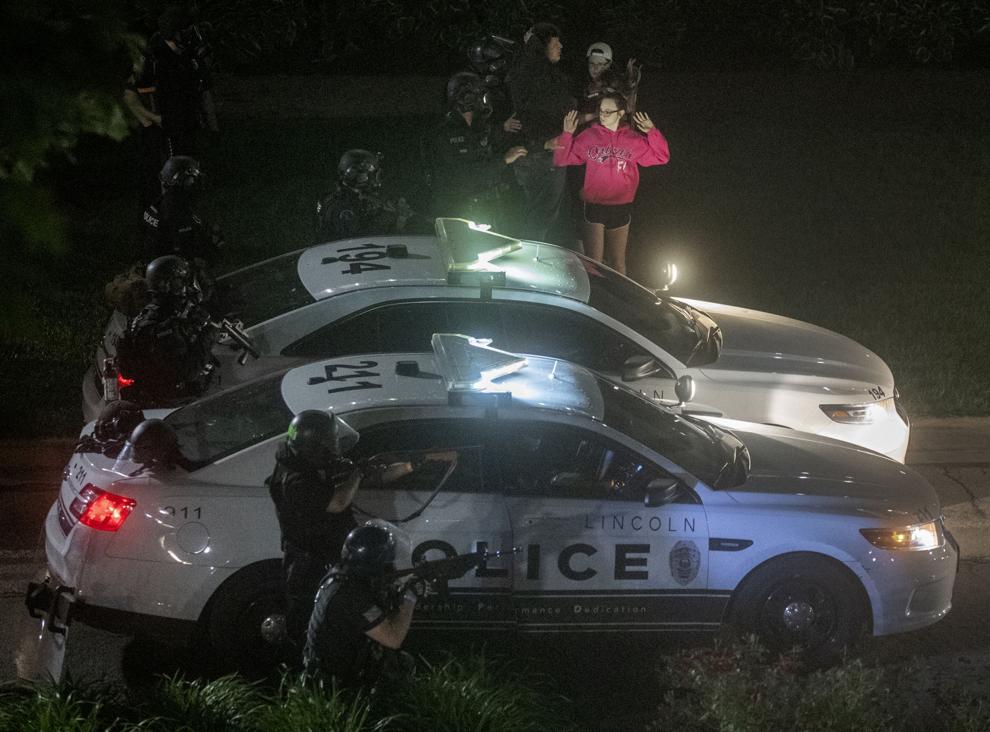 Sunday protest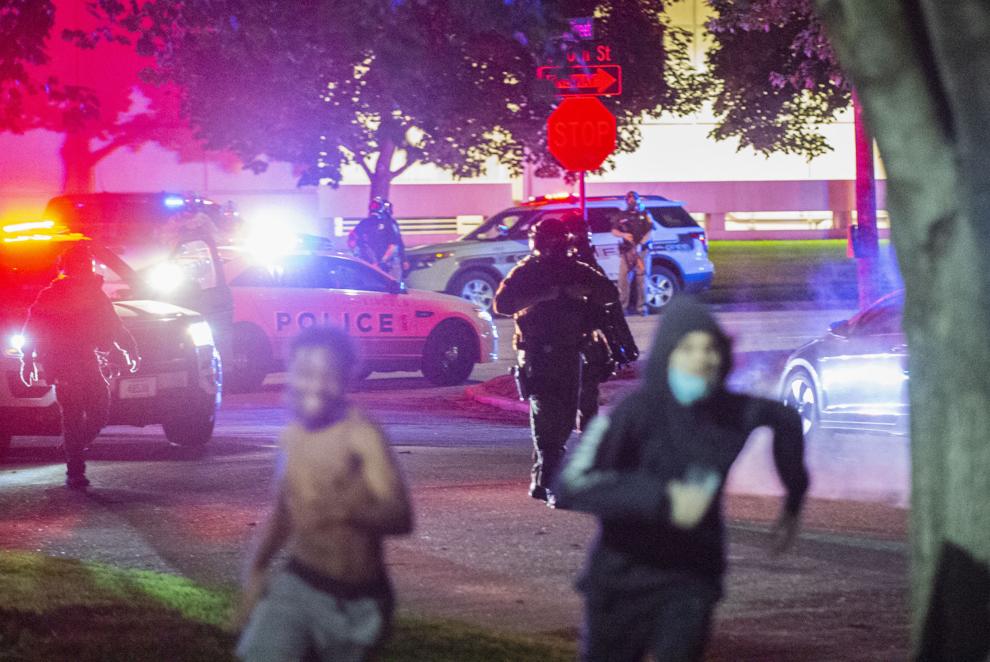 Sunday protest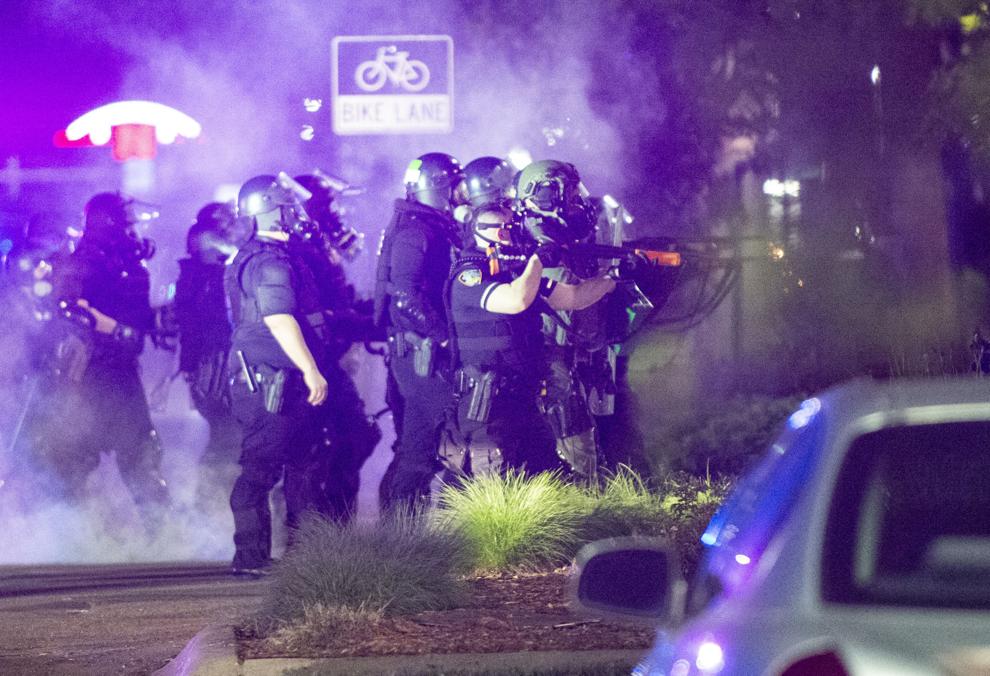 Sunday protest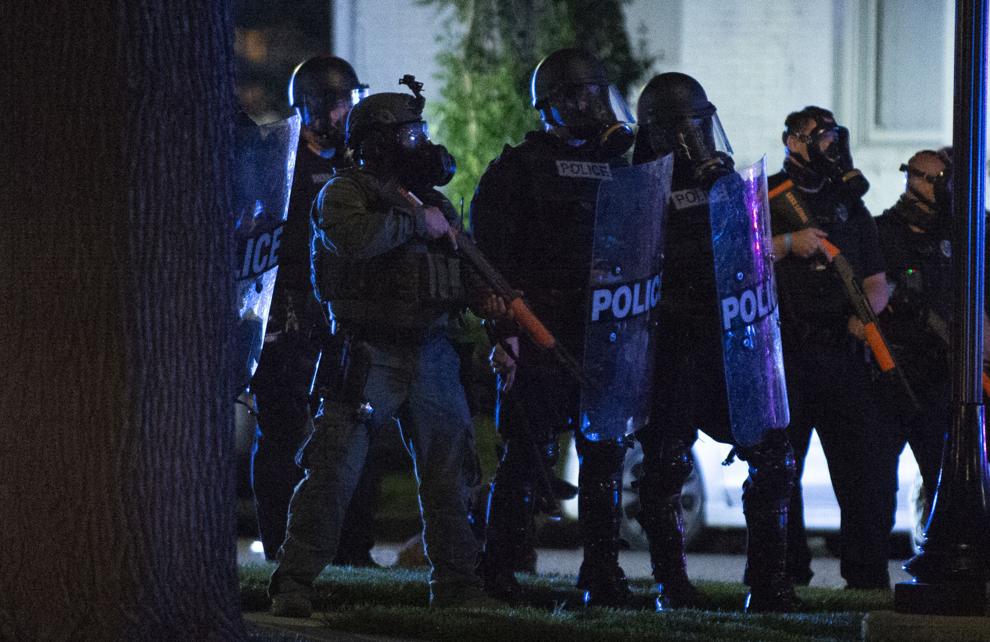 Sunday protest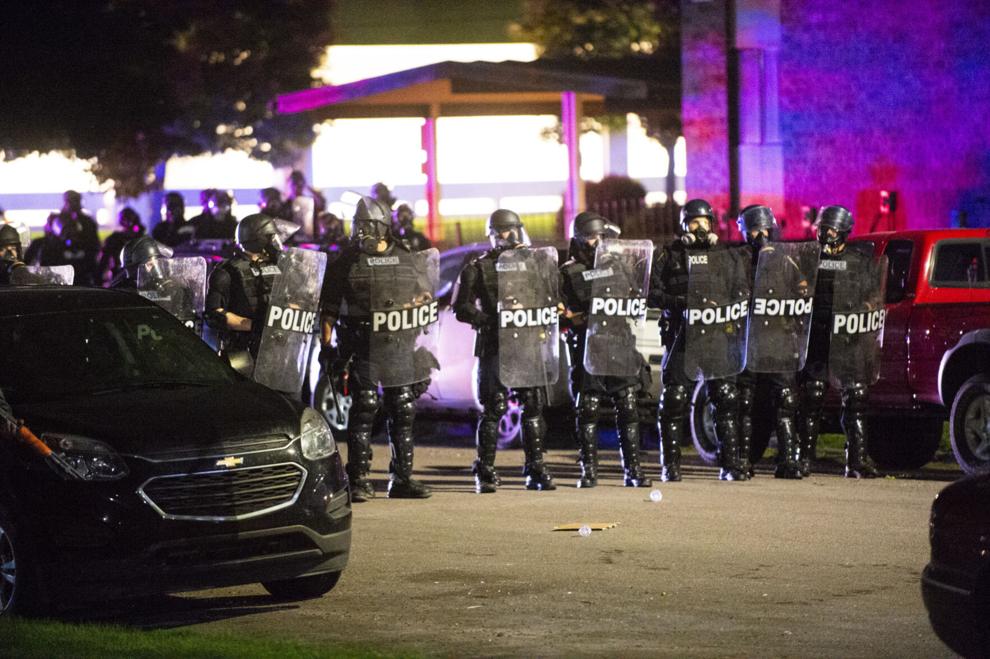 Sunday protest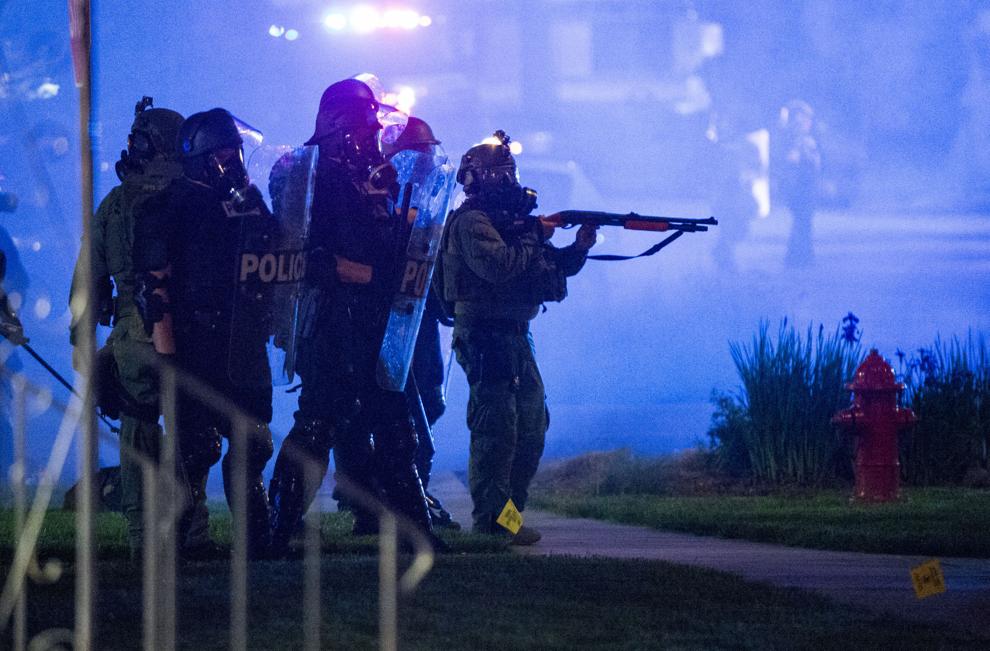 Early Morning Protest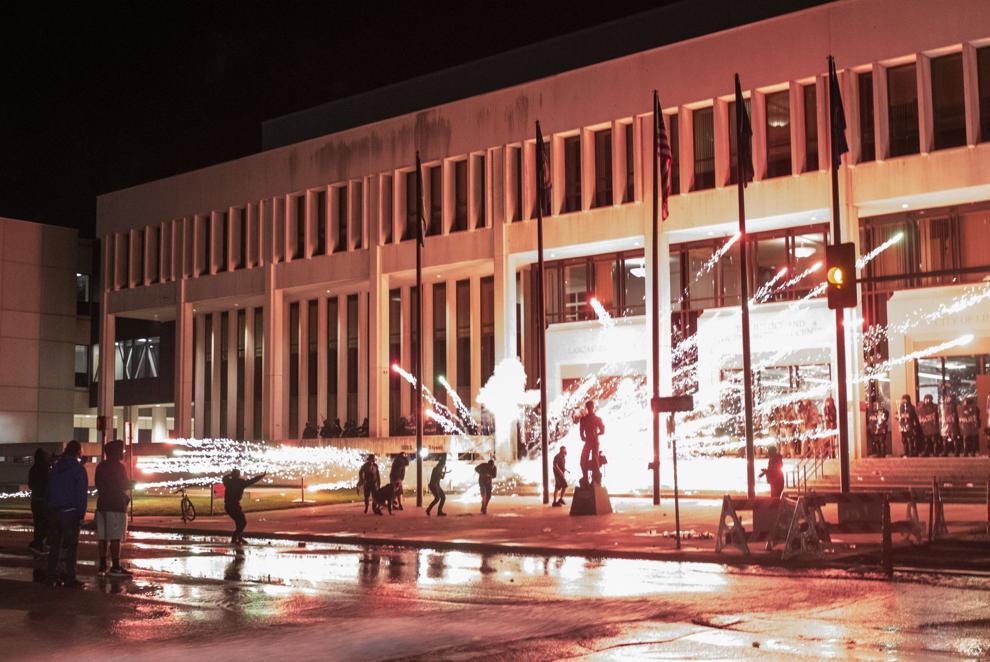 George Floyd Protest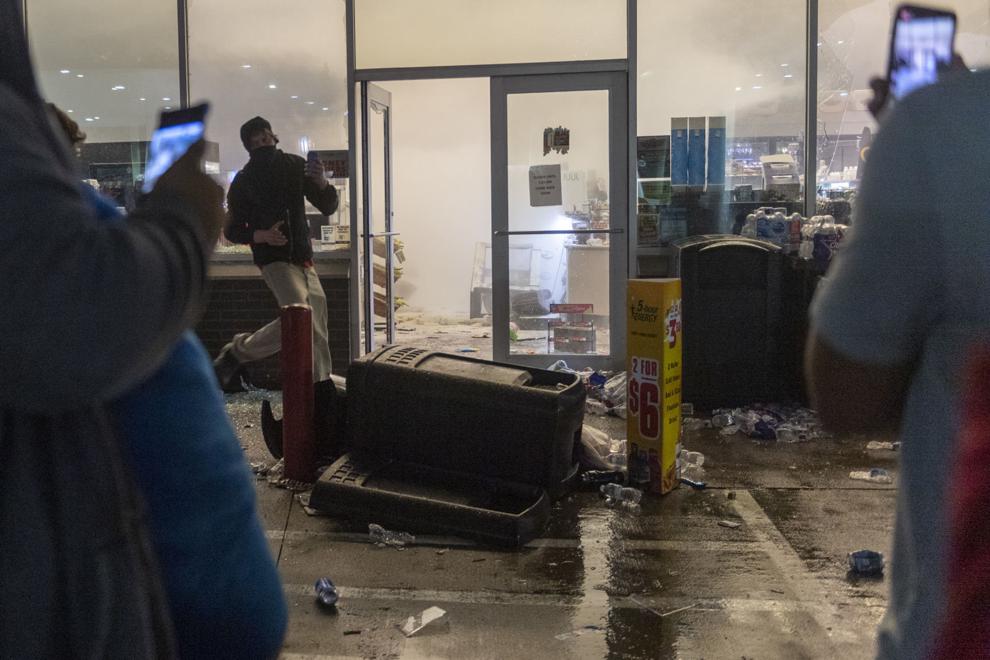 Early Morning Protest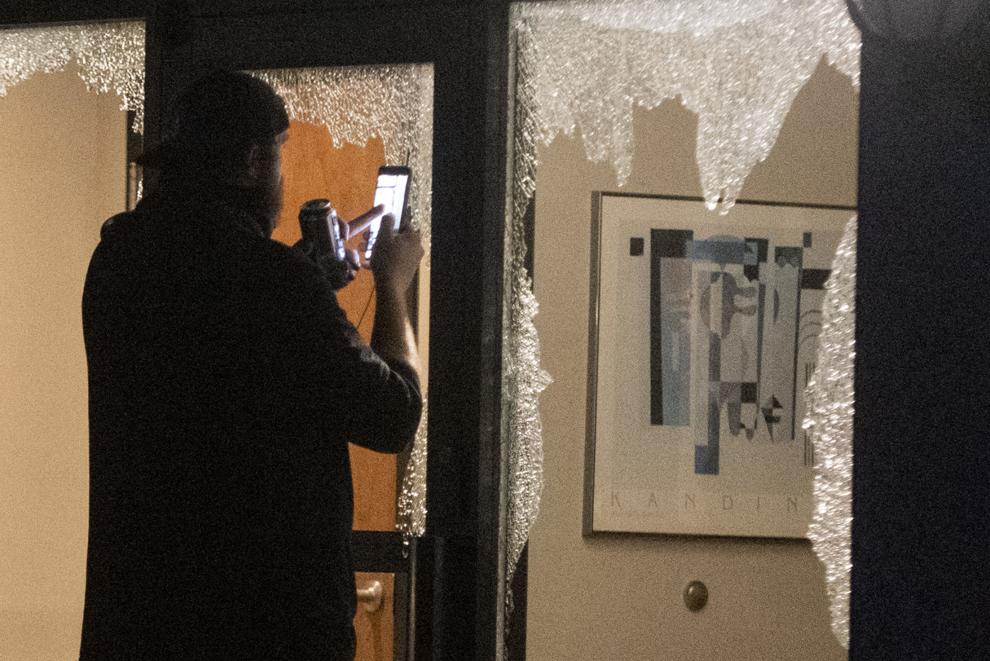 George Floyd Protest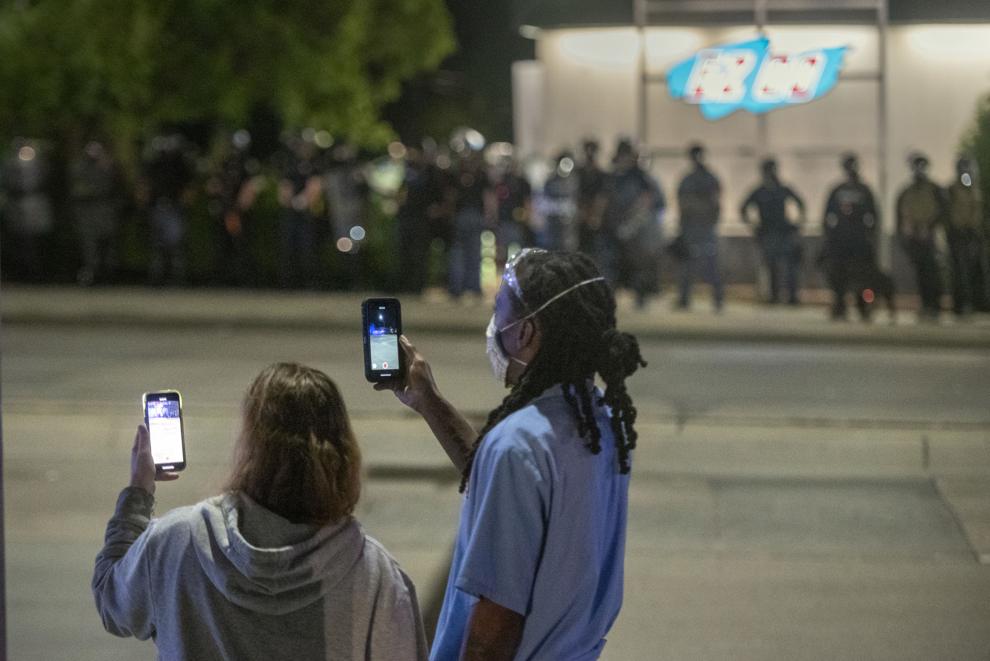 Early Morning Protest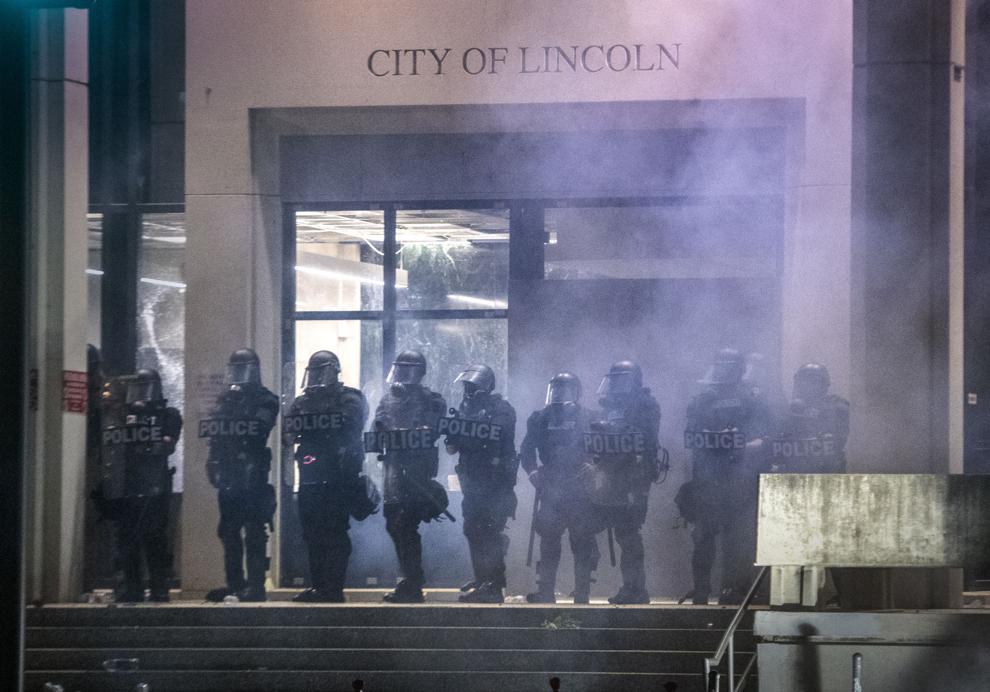 Early Morning Protest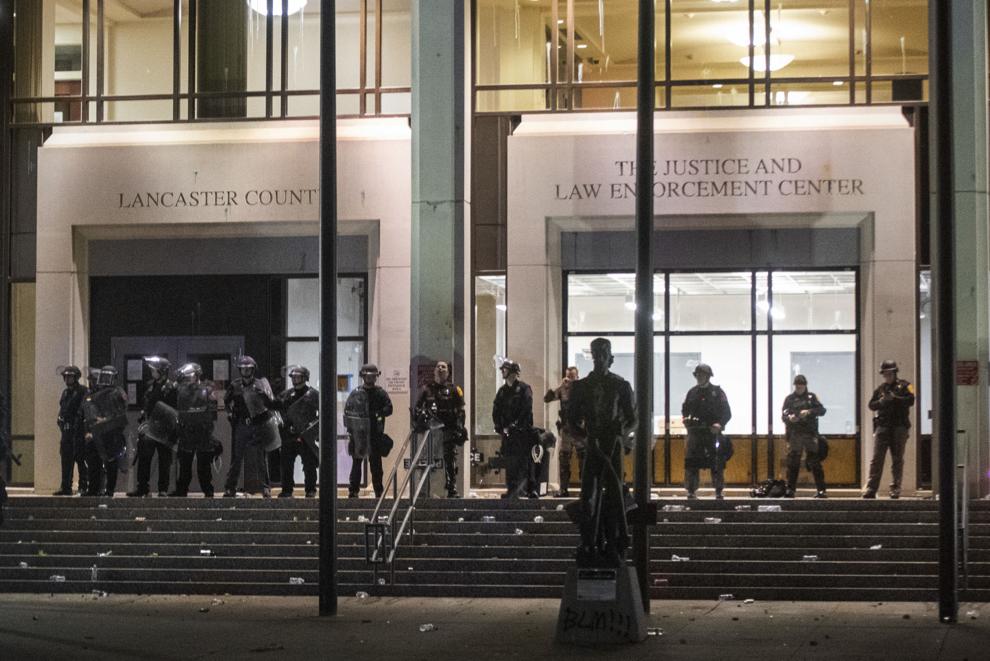 Early Morning Protest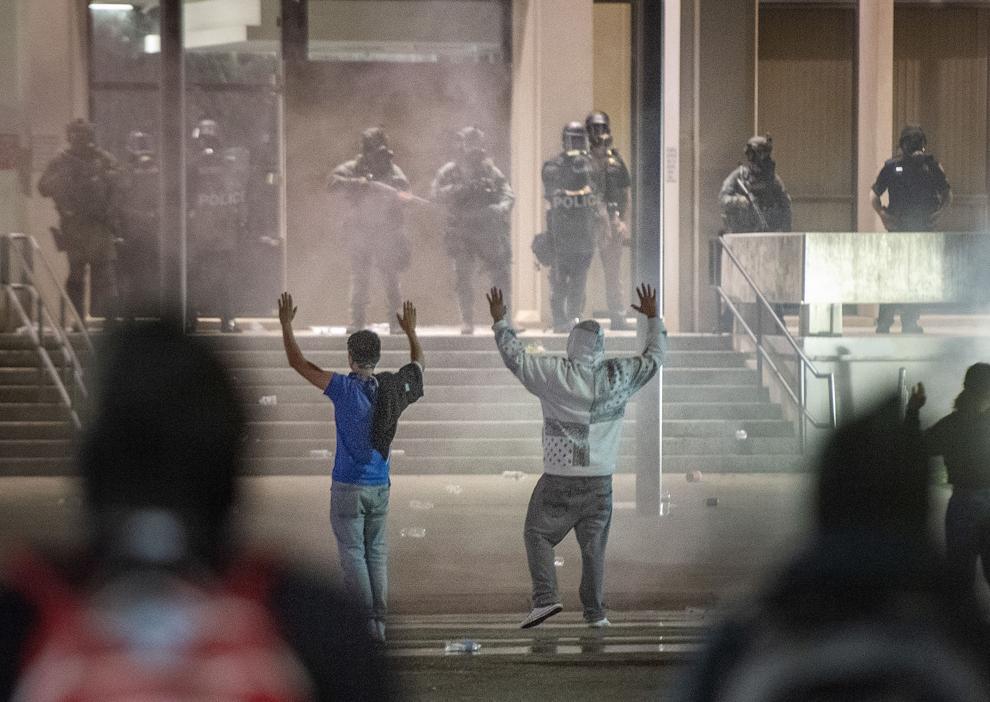 Protest and Cleanup, 5.31
Protest and Cleanup, 5.31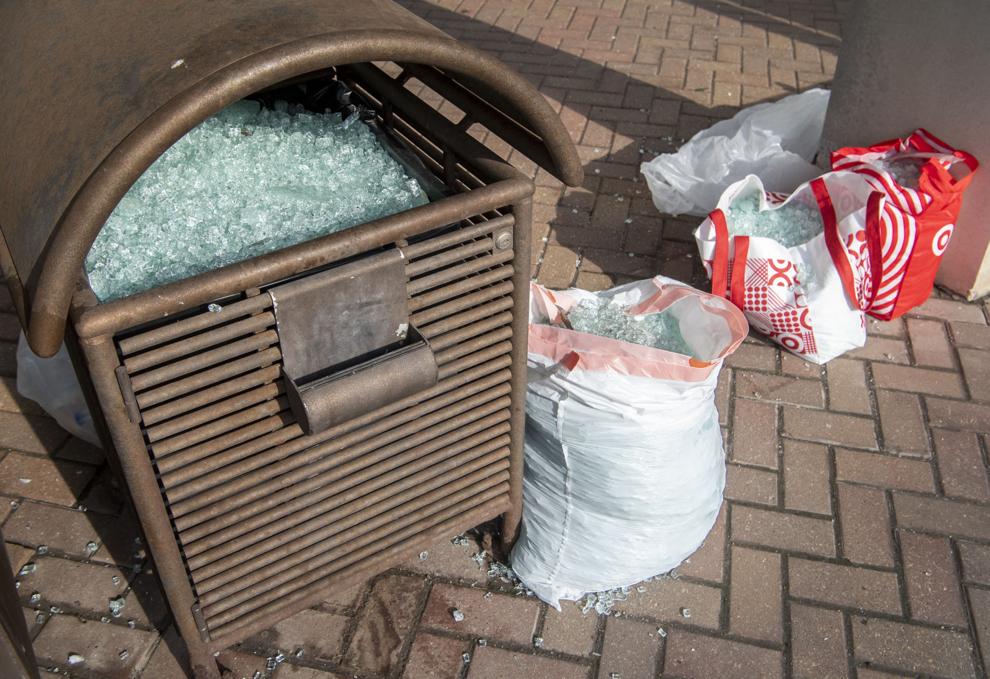 Protest and Cleanup, 5.31
Protest and Cleanup, 5.31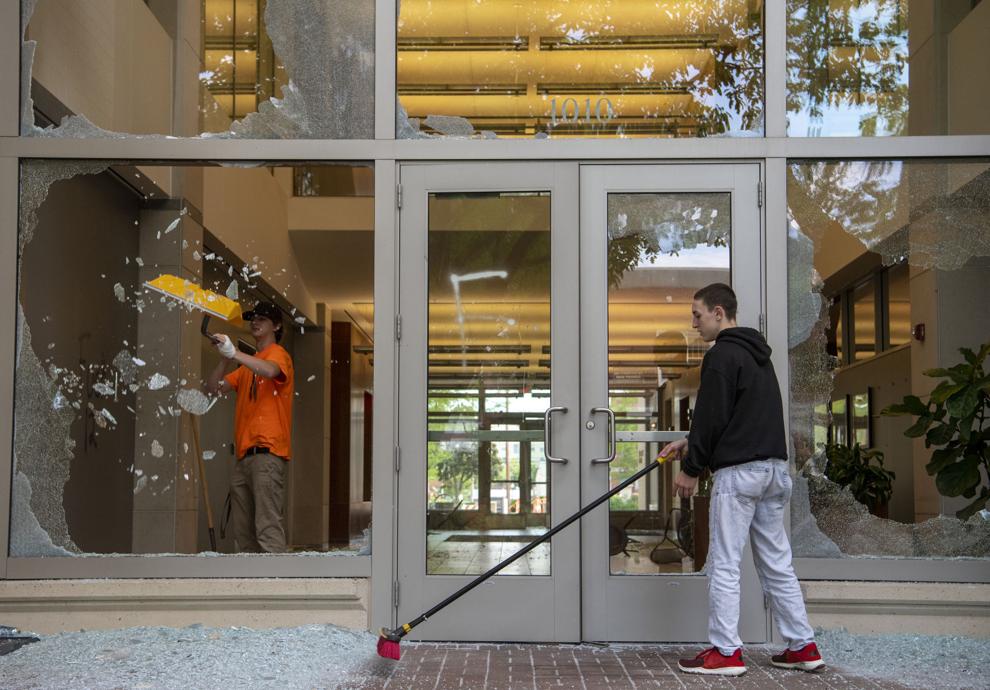 Protest and Cleanup, 5.31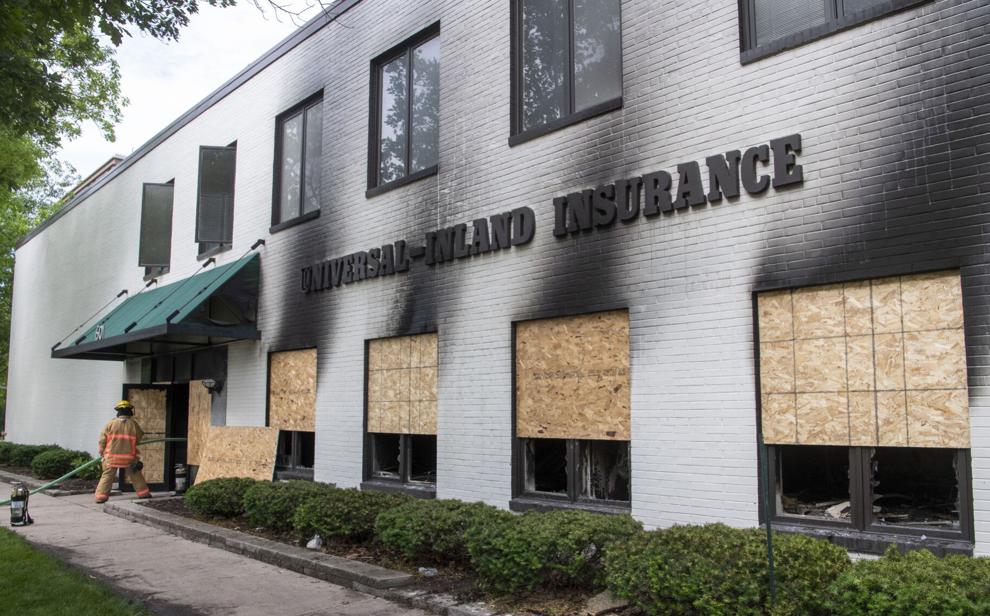 County-City Building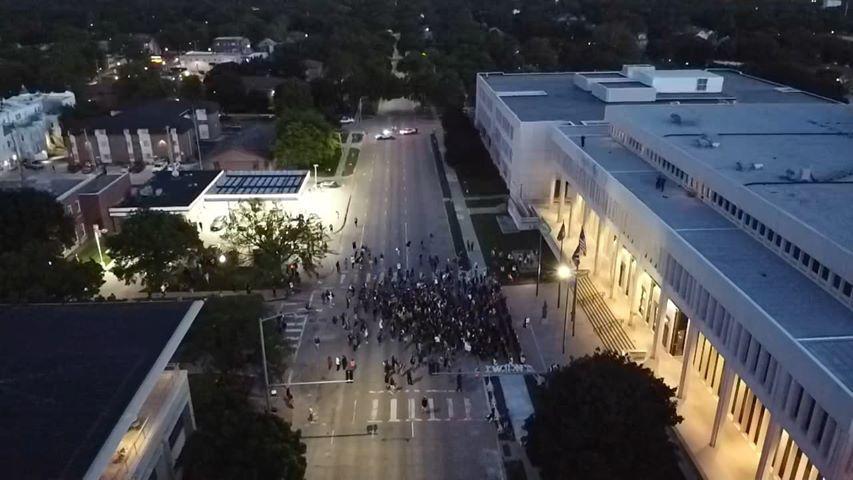 County-City Building protest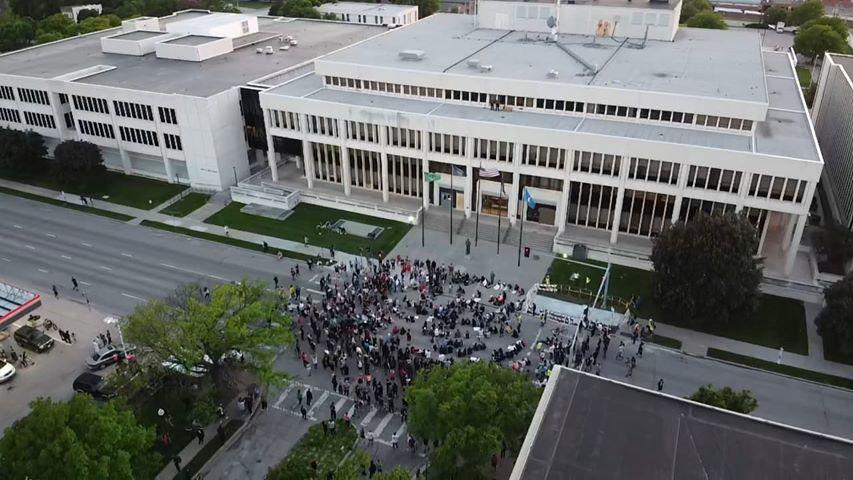 Protest, 6.1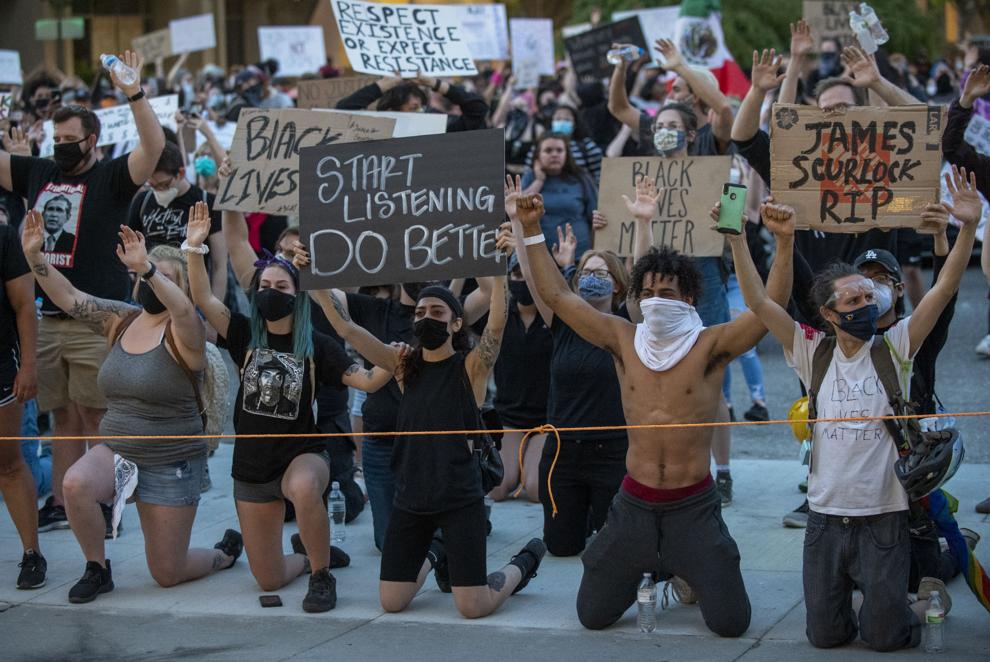 Protest, 6.1
Protest, 6.1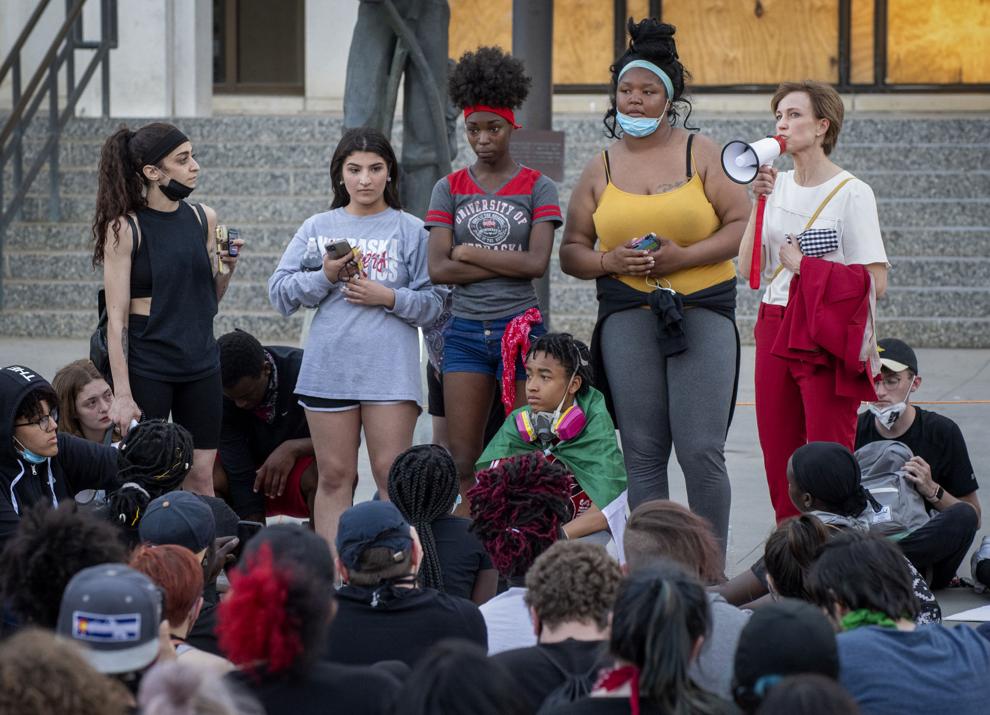 Malone Center memorial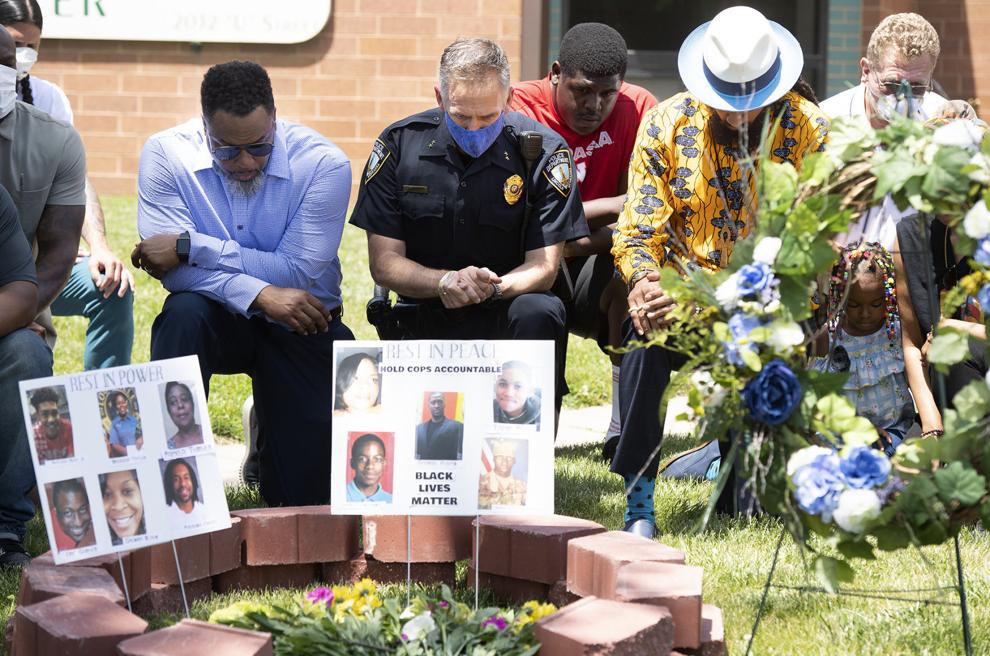 Protest, 6.2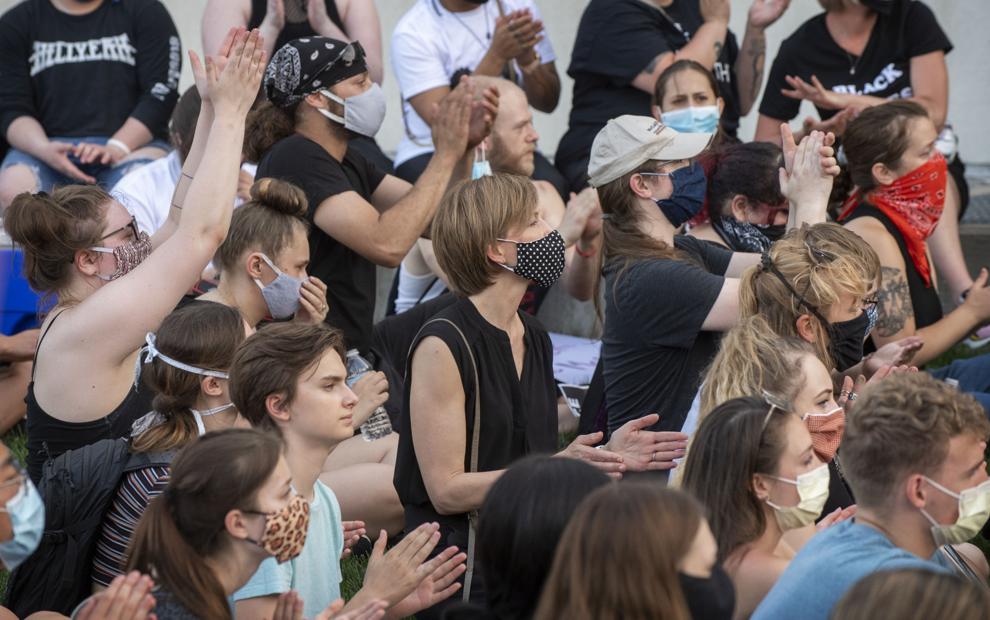 Protest, 6.2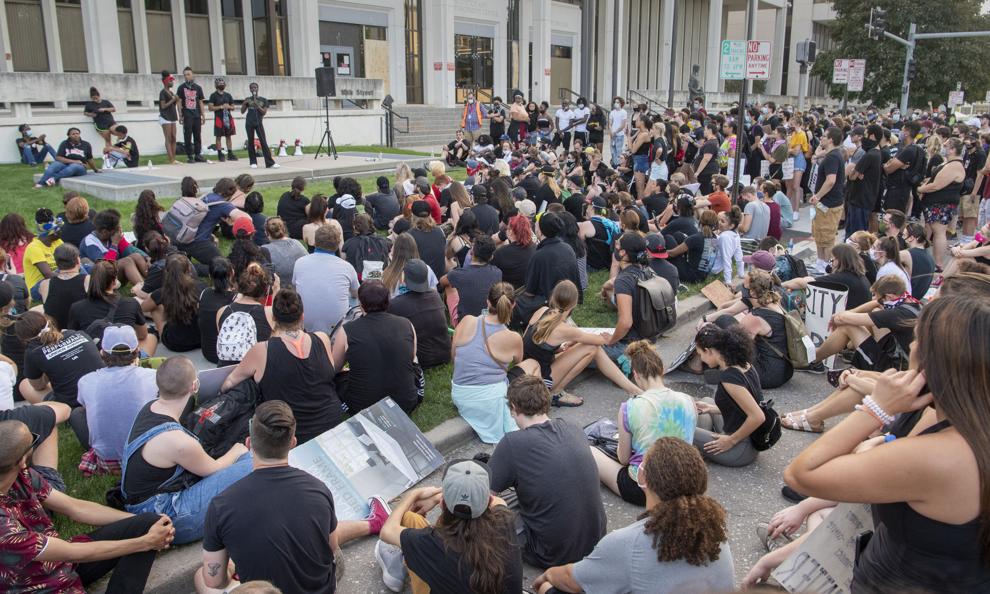 Protest, 6.2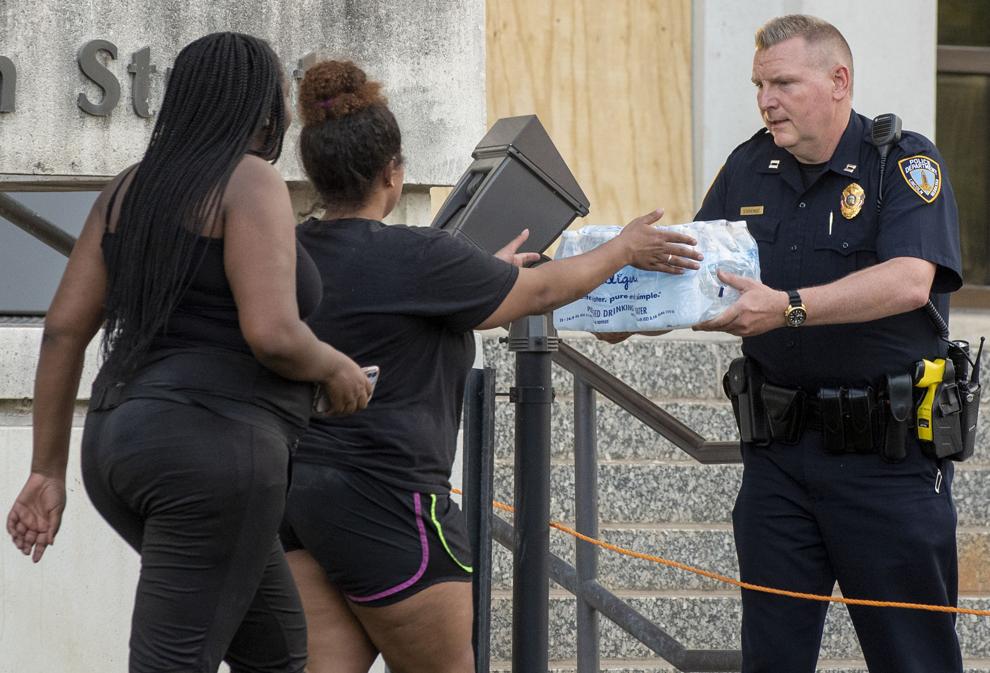 Protest, 6.3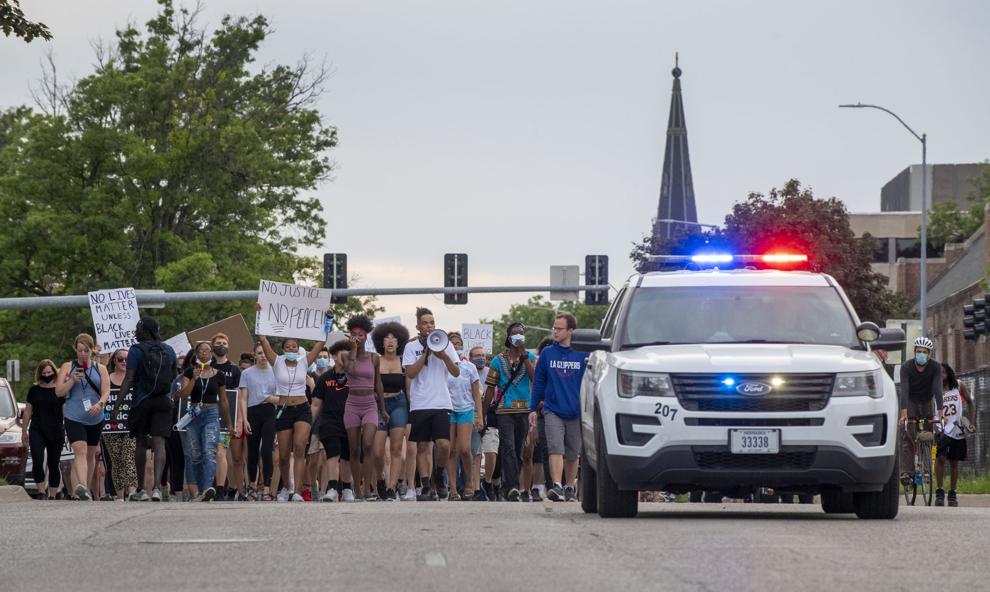 BLM Peaceful Protest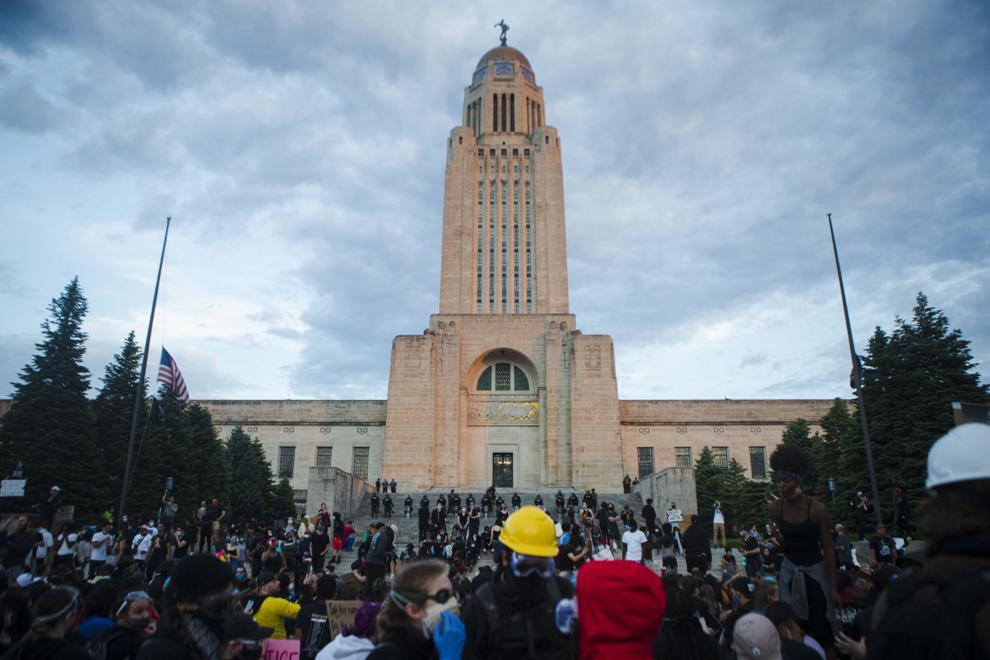 BLM Peaceful Protest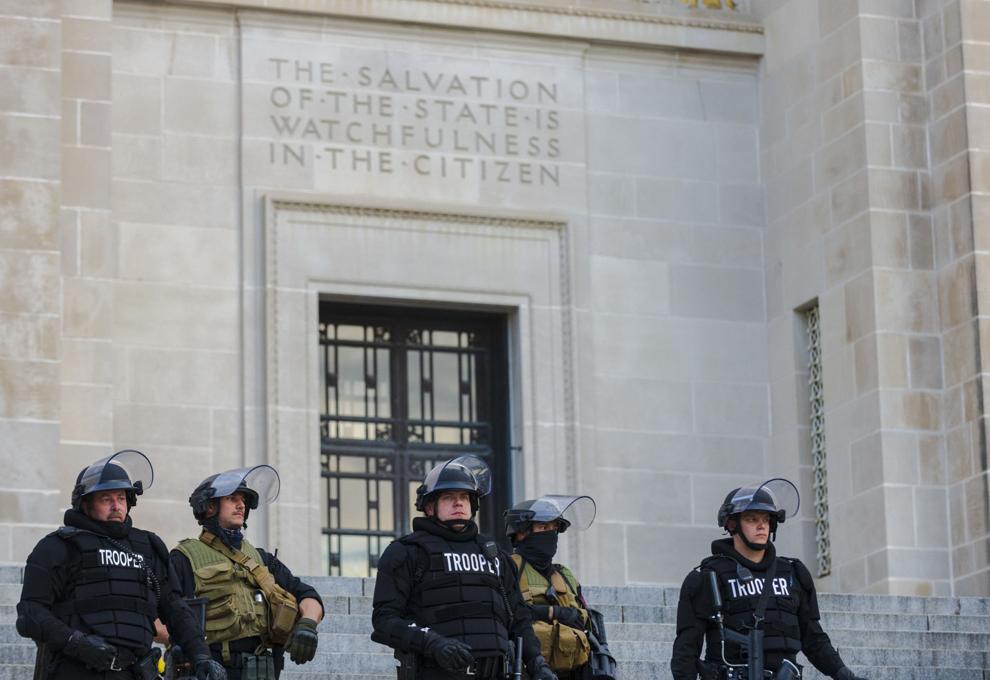 Trooper kneeling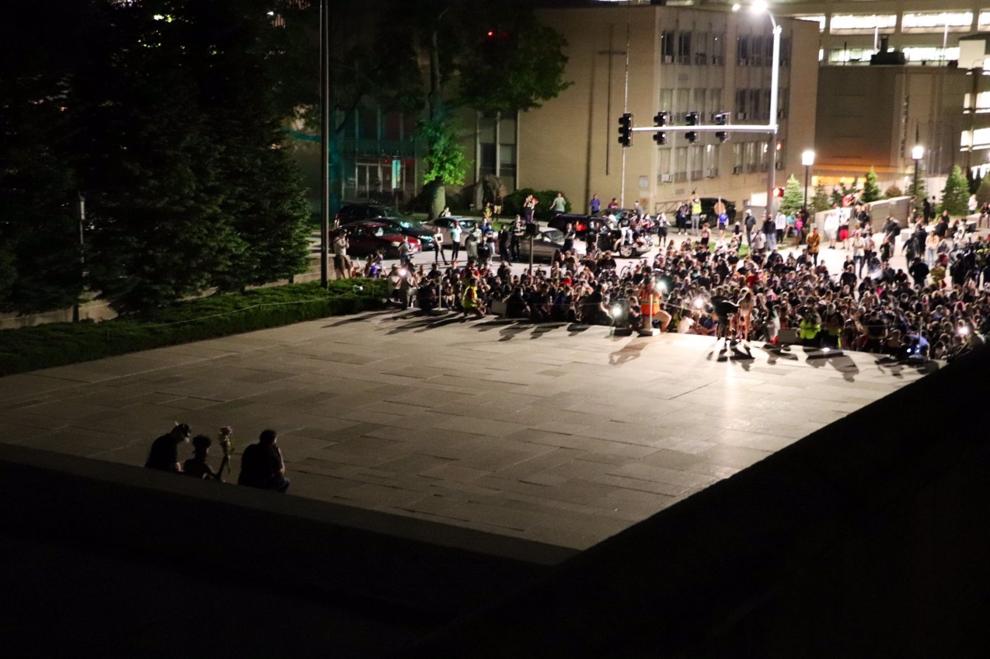 Malone trees 10.4