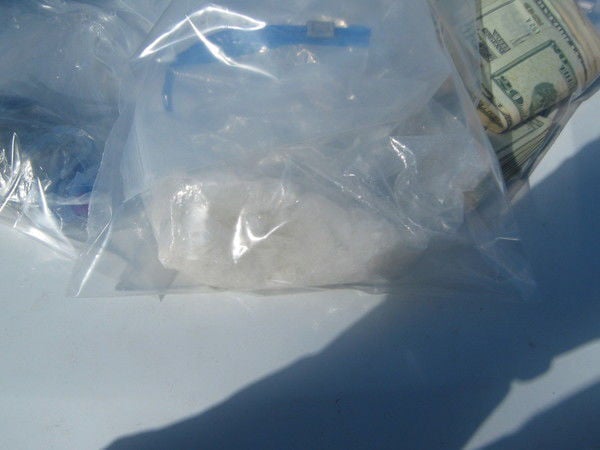 A 35-year-old Lincoln man has been sentenced to 17½ years in federal prison for conspiring to distribute at least 99 pounds of methamphetamine in the area.
A grand jury last year indicted Carlos Lorenzana for the conspiracy that prosecutors said involved 5⅓ ounces of pure meth and 99 pounds of a mix between June 2019 and February 2020.
On Feb. 18, 2020, Lincoln police had been in the area of 10th and A streets looking for another man on a broadcast when they saw Lorenzana, who looked similar, in a pickup. When he couldn't provide an ID, they asked for permission to search the vehicle.
When officers found a small bag of marijuana and packaging supplies on the floor of the pickup, they handcuffed Lorenzana to do a more thorough search, which turned up a large plastic bag of meth.
In all, it weighed just under a half a pound, which had a street value of roughly $2,600. Police also found $3,910 cash and owe-notes in his wallet.
Acting U.S. Attorney Jan Sharp said information provided to law enforcement implicated Lorenzana in the delivery of at least 99 pounds more. 
U.S. District Court Judge John Gerrard sentenced him to the prison time and ordered him to forfeit the cash last week. Lorenzana is expected to be deported to Guatemala after he serves the sentence.