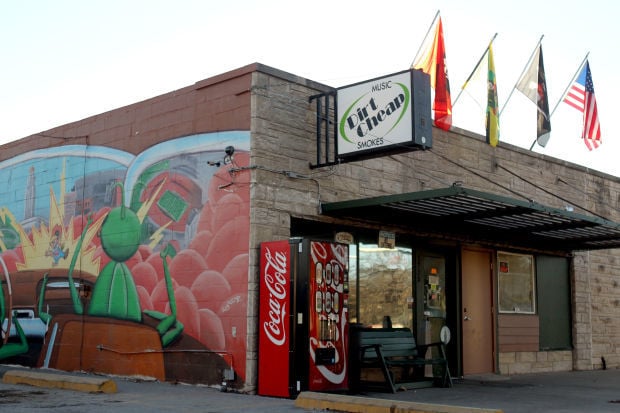 The 8th U.S. Circuit Court of Appeals affirmed the federal prison sentences of a Lincoln mother and son convicted in a K2 conspiracy in 2017.
Sharon Elder, 72, and Allen Peithman Jr., 40, ran smoke shops Island Smokes and Dirt Cheap before being indicted in 2015 and tried in 2017 for selling synthetic marijuana branded as "potpourri."
After a jury found them guilty of counts of conspiracy to sell misbranded drugs, commit mail fraud, receive illicit profits and structure bank deposits to avoid financial reporting, each was sentenced to federal prison. Elder received five years and three months, and Peithman received nine years and seven months.
Peithman and Elder challenged their convictions and sentences on appeal.
In the appellate court ruling, circuit judges rejected complaints that their trial had been unfairly prejudiced over the denial of Elder's attempt to use an entrapment defense and the inclusion of evidence referring to Peithman's time on supervised release from federal prison, among other arguments in their appeals.
You have free articles remaining.
Additionally, Senior U.S. District Judge Richard Kopf didn't err in fashioning their prison sentences, the circuit judges ruled.
Kopf also entered a $1.1 million judgment against Peithman and Elder and the businesses they ran, and he fined them each $500,000 and ordered them to pay $5,186 in restitution.
Though the appellate court largely upheld their sentences, the judges did reverse the court's order that they pay $117,000 related to their distribution of drug paraphernalia, the order said.
The 8th Circuit judges affirmed the remaining $1 million judgment leveled against them.
The federal prosecution of Peithman and Elder in 2015 followed what local public safety officials called a synthetic marijuana crisis that spring, when 100 people were hospitalized in Lincoln after smoking the drug often called K2 or spice.
Peithman remains at the low-security, federal prison in Forrest City, Arkansas. He is set for release in 2025.
His mother, who is set for release in 2022, is at a federal prison for female inmates with health needs in Fort Worth, Texas.