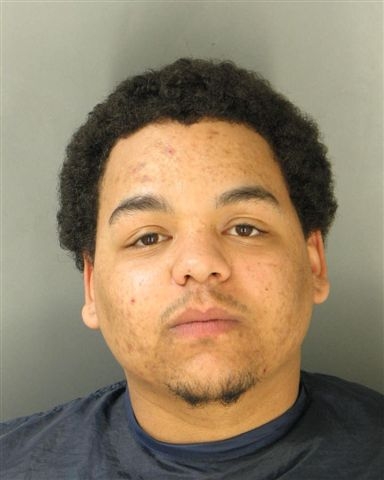 There may not be a rating low enough on the customer comment card to describe the service two Milford men say they got at a Lincoln drive-through Saturday.
The two told police an employee working the window at the 4200 S. 14th St. Amigos/Kings Classic grabbed the driver's shirt as he sat in his truck in the drive-through lane, challenged him and his passenger to a fight and brandished a knife when they approached him.
According to police reports, Isaac James Belford handed the men their food about 6:20 Saturday evening.
The said their order was incomplete, and they complained, the reports say.
Belford, 20, said the argument at the window was about the price of the food, according to the reports.
Both sides agree they had words, and the driver told police that when he tried to leave, Belford reached through the window and grabbed his sleeve.
The driver told police he heard Belford say, "If you want to deal with this ... pull around the front."
They did, and they headed inside. Witnesses told police Belford grabbed a knife and headed for the entrance.
Police Officer Katie Flood said one of the men knocked the knife from his hand, and a brief fight ensued. During the incident, one witness told police, Belford told the men to leave. Other witnesses said the two demanded to speak to a manager.
According to a police report, Belford told police he took the knife to the door because he felt threatened and thought the men were going to attack him.
A white-handled knife with a 9-inch blade was taken into police property.
Belford was arrested on suspicion of third-degree assault and disturbing the peace, Flood said. The two men in the truck, both 21, were not arrested.
Belford no longer works for Amigos, according to a company spokeswoman.