A Lincoln mom and her 16-year-old daughter Wednesday made passionate pleas at the sentencing for the Colorado man who groomed the teenager, then abducted and terrorized her.
"I was a trembling thing in a world with no saviors," Camille "Millie" Iacono said, reading from a poem she wrote about the experience in a quiet courtroom before Nathan Kempter learned he would get 19 years in federal prison for his crimes.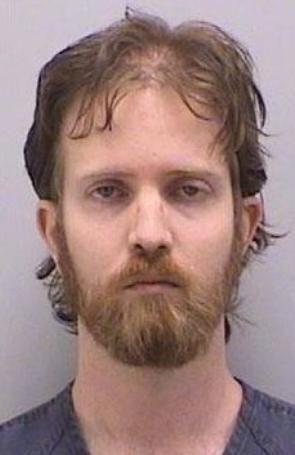 The Journal Star is naming her at her and her parents' request. 
In September, she testified before a jury that found Kempter, now 34, guilty of attempting to persuade a minor to engage in sexual activity and traveling to engage in illicit sexual conduct.
Iacono and her mother, Amanda Gailey, believe he intended to kill her. 
Iacono's disappearance Aug. 2, 2019, triggered an Amber Alert and a manhunt. 
Lincoln Police tracked Iacono, then 14, using cellphone records. About eight hours after she was reported missing, police in the Denver suburb of Highlands Ranch located her in Kempter's vehicle outside his home and arrested him.
In a letter, the teen told Chief Judge John Gerrard that day was the most painful of her life, "and I have had to live with the lasting damage that it inflicted every moment of every day since."
Iacono said Kempter, who originally was supportive when she met him online, made her feel afraid and worthless, like an animal in a cage. She said he made her believe he was going to kill her. 
"Some people do not deserve forgiveness," she wrote. "I am not here for forgiveness. I am here for closure. For catharsis. I am here to finally put an end to this chapter of my life. The only way that I can do this is if Nathan Kempter is put behind bars for as long as possible."
Gailey said Kempter was a sadist who admitted to groping classmates in the hallway at his high school just because he could get away with it and offering a homeless woman a place to stay only to rape her.
"Every day that monster walks the streets is a day that others are in peril," she said.
Assistant U.S. Attorney Steven Russell asked for 23 years to account for the sheer terror the victim went through. 
Federal Public Defender David Stickman argued for the 10-year mandatory minimum, calling what happened a single act of aberrant behavior for Kempter, who had no prior criminal history and had served in the military. 
Given a chance to speak before he was sentenced, Kempter complained about his court-appointed lawyer, saying he didn't go to trial as soon as he wanted to and elements of his defense went unsaid.
"Is there anything else you wish to say?" the judge asked him. "No apology, nothing?"
Which prompted Kempter to add: "I do regret the distress that I've caused."
Gerrard said this wasn't an impulsive, spur-of-the-moment crime. Kempter trolled the internet to find a vulnerable victim. Then the grooming began. He researched the elements of certain crimes in Nebraska so he wouldn't use the wrong words in chats, then had Iacono delete her social media accounts to try to keep police from finding them once she was in his car. 
"This is the type of crime that is every parent's worst nightmare," he said. "Thank goodness the Lincoln Police Department did good police work in this case and ended this nightmare sooner than it could've (taken)."