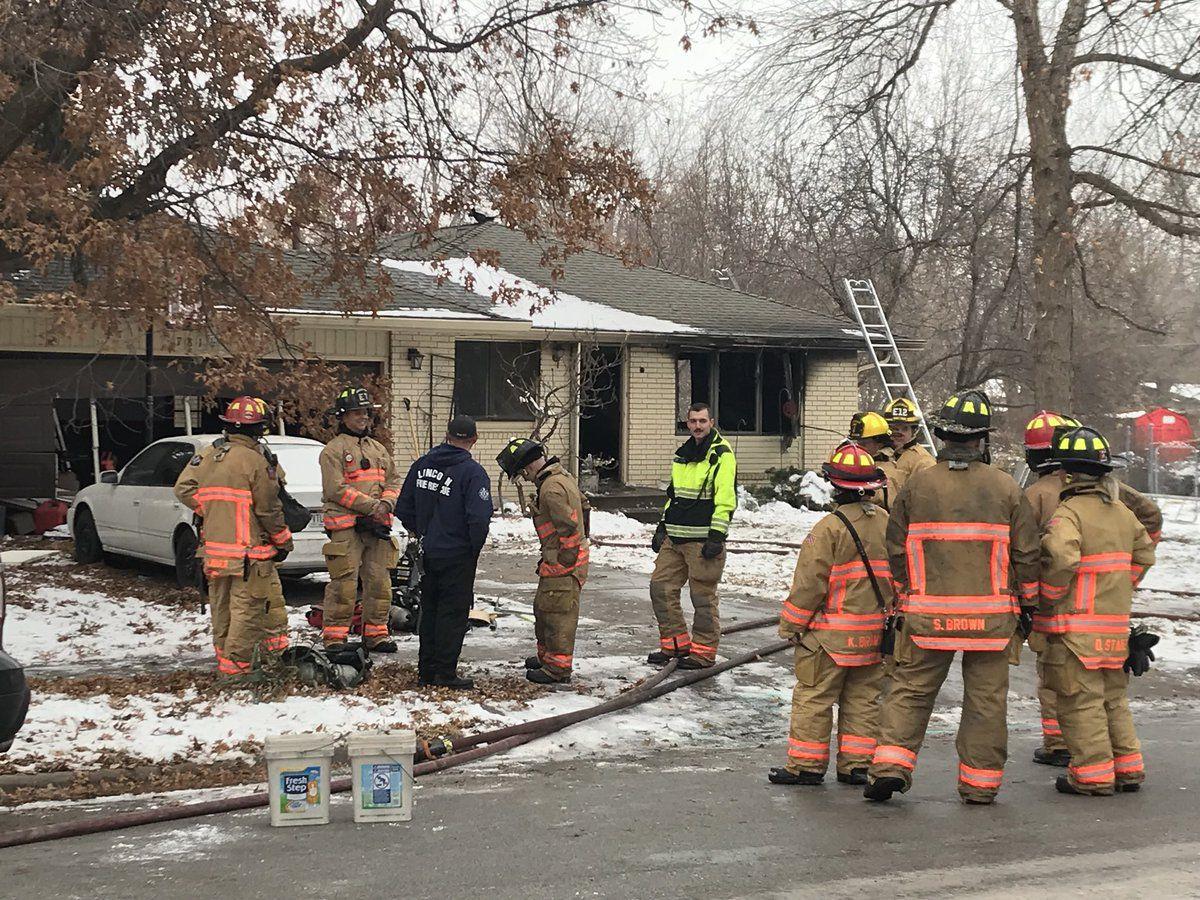 An Adams man who in November broke into the east Lincoln home where his ex-girlfriend lived and started five fires that destroyed it got four years in prison for his crime Thursday.
Dennis Prokopec, 40, told Lancaster County District Judge John Colborn first that he's had time to reflect on his actions and knows he needs to control his emotions better.
"That's something I have to live with for the rest of my life, what I did to these people," he said, in asking for probation.
Prokopec said there's nothing he can do to make it right with them, but he's sorry and hopes one day the folks who lived there can forgive him.
Deputy Lancaster County Attorney Ashley Bohnet pointed out his lengthy criminal history and said sentencing was the first time he'd shown any remorse for what he did "and I don't believe it's sincere."
Until now, she said, he blamed his ex-girlfriend, saying they were "both at fault."
You have free articles remaining.
Investigators said Prokopec had been harassing the woman who lived at 7810 Hazelwood Drive. On Nov. 29, he broke in while she was out of town and the homeowner and his girlfriend were at work; and he started fires on mattresses, in the living room and at the top of the stairs, according to court records.
No one was home when a neighbor heard an explosion, saw smoke and flames coming from the house and called 911 at about 9 that morning.
The fire caused $264,000 in loss and damages, court records say.
When police spoke to him three hours later, Prokopec denied he'd started the fire but had burns on his nose and forehead and singed eyebrows.
And neighbors had seen a car like the one he drove and someone who fit his description walking behind the home shortly before the fire.
Prokopec's ex-girlfriend also reported a wedding dress had been taken from the home before the fire. She broke off her engagement to him last year and told police he'd been "obsessed" with the dress ever since.
Prokopec pleaded no contest to second-degree arson.
On Thursday, Colborn gave him four years in prison, plus two years of post-release supervision, the most he could as charged.