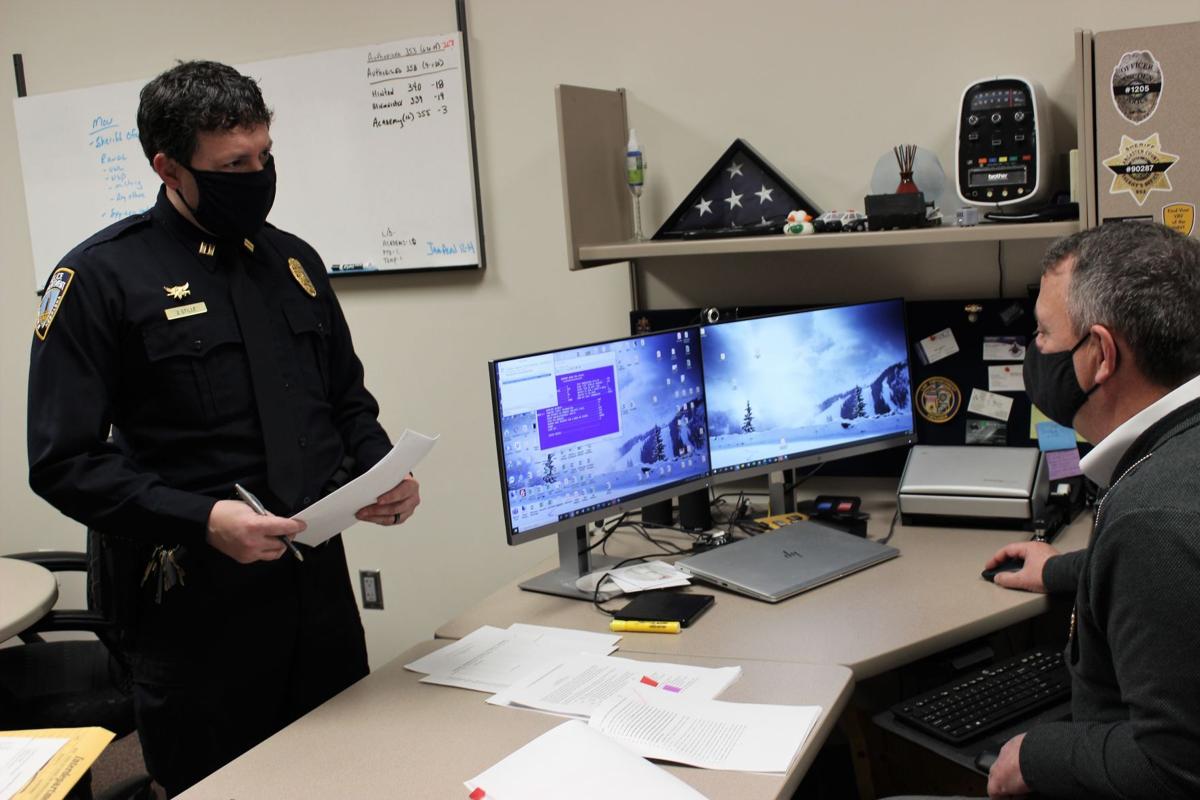 When Jeff Bliemeister left his position as Lincoln Police Chief for a job in the private sector early this year, a less public figure, Brian Jackson, took over the reins.
The assistant chief, who has been with the department for more than three decades, served as acting police chief in 2016, the last time the department went looking for a new leader.
While Bliemeister has been the public face at LPD for the past four years, Jackson quietly worked behind the scenes, focusing his efforts inward on the department's day-to-day operations.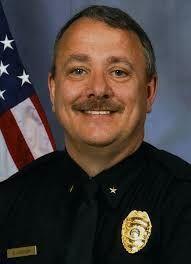 For now, as the city works to find the next chief, Jackson will do both jobs.
On Friday, the Journal Star sat down with Jackson to find out more about him and a bit more about the role he's in while the city looks for a new police chief. The following is a selection of the questions and answers from the interview.
You've been through this process before. It's a lengthy process, isn't it? 
It is a lengthy process. I can tell you the last time it was initiated before (then-Chief Jim) Peschong had left. So my tenure as the interim chief was fairly short because they were already well into the process prior to Chief Peschong leaving. This one was with a little more short notice.
Have you been given any idea of how long you'll be in your role as acting police chief?
I would describe it probably as a process of months, not a year. I've got 3½ years left (before retirement).
Have you ever considered throwing your name in the hat for chief?
I was a finalist in the Lawrence, Kansas, chief's process. I know my role here. I think there would be a benefit in finding a chief who is going to be here 10 or 15 years for the continuity, for a lot of things. ... I think that's a benefit to the police department.
It seems like policing itself is going through some changes. Last year was such a tough year in general.
I've been in policing a long time. COVID is certainly a new experience for me. The police department had a number of other challenges including the social unrest. That's not necessarily new to policing. We operate on a community policing philosophy that's generated out of the '60s and '70s and the social unrest and a lot of factors that occurred. But we're constantly evolving and trying to change toward the expectations of the community. That's not new. But yes, any new police chief will be a visionary, somebody who's able to continue that evolution of the Lincoln Police Department to do the best that we can.
As long as you've been at LPD, there may be some who are familiar with your name but others may be less familiar with you. What would you like the people of Lincoln to know about you?
I am from Burlington, Iowa, on the Mississippi side of Iowa. I started policing in Hastings. So I was a police officer before I came here. After I came here, I've had a number of different roles. I commanded the Narcotics Unit, which is a big difference from being a narcotics investigator. That wasn't my role. My role was management and not the day-to-day drug buys and CIs (cooperating informants). I had that role for about five years before I was assistant chief. So I've done a lot of different things. I was a duty commander for a while. I worked on a training unit, worked on a community services unit, worked on an investigative unit. I've been around since 1987.
What do you see your role as acting police chief?
To continue the function of the police department. Make sure our mission and goals continue to be met. It is an organization of 500 employees, and ... there are day-to-day issues that must be addressed all the time. We can't pause. We have budgets to go through, promotions just occurred. All this stuff has to be handled, or the new chief, he or she, whenever they arrive, will have a whole long list of things that they will have to do. My job is to make sure when they walk in, the police department is prepared and we can prepare them for their role in representing this department to the community.
There are a lot of challenges out there. How do you keep everybody on the same page?
We have good staff, so it's never just me. Even when the chief's here. It's never just the chief. We have good command-level officers. We have good supervisory staff, and we've got good civilian staff. So it all works. They all know their role. My job is to keep us rowing in the same direction and going in the same direction. I'm not saying my job is easy, but it's made easier because we have quality staff that know their role and know their duties.
What does your day look like? How early do you come in?
I usually get here 7:30 or 8, depending on the day. And I'm usually here until 6. That's not much different than when I was assistant chief. It's just a more full day. I am managing the managers. So those managers all have a role, but there are things that come up they don't have answers to. I'm finding those answers, and I'm working with the mayor's office and the public over concerns that may arise. Today is parking. And I've always thought that if one of our biggest problems is parking, then we're doing pretty good.
What would you see as the qualities for the ideal candidate to lead the department?
We have polled our command staff on attributes that we believe a new chief should have. That will be shared with the mayor. I know the mayor is seeking a lot of public input and from other members of the department. ... With all the input, we'll be able to formulate ... what we want someone to be. I doubt if there's any candidate out there who will meet every single expectation from every single group, including command staff. But they may be able to find some themes and some traits they can focus in on that seem to be consistent not just with command, but with labor, which would be our officers and sergeants and civilian staff, but also citizen groups. We do want somebody who fits well in Lincoln and can not just maintain but build the good relationship with the community. That's always been our goal.
Is there anything else you'd like the people of Lincoln to know?
I guess my message would be the community has had the benefit of having strong police leadership through Chief Bliemeister, through Chief Peschong, through Chief (Tom) Casady, through Chief (Allen) Curtis, Chief (Dean) Leitner. They have built a law enforcement department I think the community can be proud of. And I don't expect there's any effort to change that. ... We take the time so that the candidate that we do choose is the most likely to be the best candidate for the city of Lincoln and for the men and women of the Lincoln Police Department.
PHOTOS: JEFF BLIEMEISTER'S TENURE AS LINCOLN POLICE CHIEF