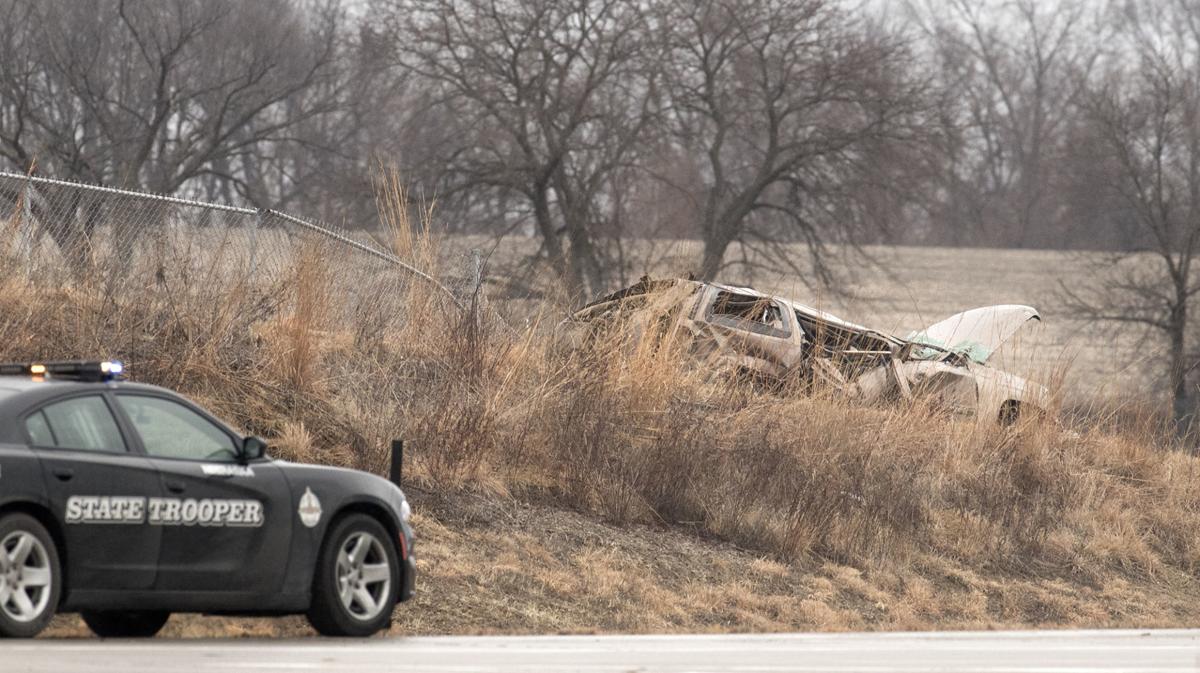 Nearly every day, someone drives off with a stolen vehicle in Lincoln. 
Auto thefts reported to Lincoln police over the first three months of 2019 surged almost 40 percent over the same period last year.
Most of the 116 auto thefts were unrelated, considered crimes of opportunity, though some included more sophistication, Officer Angela Sands said.
The vehicles taken ranged from a pickup with a blade for pushing snow to a golf cart, according to police.
Car dealerships reported thefts where high-dollar cars were stolen by thieves who located and pried open the box where keys are stored.
Often though, the thefts fit a simple pattern.
Just less than half of the vehicles were reportedly unlocked when they were taken, according to a Journal Star analysis of 86 cases reported from January through early March.
Thirty-one cars were running before the thief jumped in and drove away.
The trend prompted police to implore people through the news media and on social media to be mindful, even during a frigid February.
"Believe me, LPD knows it's cold," Officer Luke Bonkiewicz told reporters, "but it becomes a lot colder when your vehicle is stolen and you're stranded out in the snow."
As temperatures climb, however, police worry people will forget their keys in their cars and risk their car being taken.
Of the 86 cases analyzed by the Journal Star, only six vehicles remained missing.
Sands said in some cases the recovered cars were damaged, though police didn't believe thieves were taking cars to so-called chop shops.
Many of the cars recovered ended up in some of the city's most densely populated neighborhoods.
Often they were taken two or three miles, according to research by the Journal Star. Some were dumped only a block away.
Others were taken to Omaha and Council Bluffs, Iowa.
They were found in Butler and Kearney counties.
One ended up in McPherson County, Kansas, about 180 miles away.
Three were stolen Friday.
Although most of the cars were recovered, police had made arrests in only eight of the 86 cases analyzed by Journal Star. Those arrested ranged in age from 15 to 36.
One case involved a carjacking, but police said the person pulled from her SUV east of the Capitol wasn't injured.
Late last year, a car theft led to a deadly crash following a police chase that claimed the life of a Lincoln Northeast High School freshman.
Just after 4 a.m. on Dec. 26, two of Zayne Yost's friends picked him up after stealing an unlocked, running Chevy Trailblazer from a home in Air Park, a Nebraska State Patrol investigator wrote in a police report.
An officer on his way home from working the night shift spotted the SUV and alerted dispatchers, and a Lancaster County Sheriff's deputy in an unmarked vehicle nearby tried to stop it in an alley near 21st and C streets, the investigator wrote.
The SUV took off, and Yost and his friends parked near Sunken Gardens for a bit before being spotted again by the same deputy as they went through downtown, the report said.
That deputy followed the SUV onto Interstate 80, where another deputy caught up with it and tried to box it in, but it sped away. While attempting to exit at Northwest 48th Street, the driver lost control of the SUV, and it went into a ditch and rolled, according to the investigator.
All four people inside the SUV were thrown and taken by medical crews to Bryan West Campus, where Yost, 14, died of his injuries.
His three friends, ages 16, 15 and 14, suffered non-life-threatening injuries.
Sign up for our Crime & Courts newsletter
Get the latest in local public safety news with this weekly email.