A 50-year-old Lincoln parolee is in custody after a deadly fight near 26th and Vine streets Monday afternoon.
Police say Brian Adams Sr. assaulted the 29-year-old victim with a large pole during a fight in the middle of the day a block from one of the busiest intersections in town.
Adams was arrested on suspicion of second-degree murder and use of a weapon to commit a felony, Jason Stille, assistant chief of operations at the Lincoln Police Department, said at a news conference Tuesday morning.
Stille declined to provide the name of the man who died until family members have been notified.
He said Adams was quickly developed as a suspect and arrested at a home in southwest Lincoln a few hours after the fight. He was treated at a hospital for injuries suspected to have been from the fight and Tuesday afternoon was released and taken to the county jail.
Adams hasn't yet been charged but is expected to make a first court appearance Wednesday. 
Stille said a 911 call at 3:08 p.m. sent police and Lincoln Fire and Rescue to the home where a fight outside in a driveway had left the younger man injured.
When police arrived 3 minutes later, people on the scene were performing CPR.
Adams already had left in a white minivan, according to scanner traffic.
The victim was taken to a hospital but died at about 4 p.m.
Dispatchers described an uncooperative 911 caller and a crowd of people on the scene, enough for police to request more officers to help interview everyone. 
"Members of our criminal investigations team and uniformed street personnel worked immediately to secure the scene and began investigating the details surrounding the incident," Stille said. 
He said he did not know if the men knew one another or what the fight was about. He also didn't answer whether either of the two lived at the home.
On Tuesday afternoon, the crime scene tape that once surrounded the multi-unit house had been replaced by a small memorial of flowers and candles outside an apartment door.
According to prison records, Adams had just been released on parole July 30 from a six- to 10-year sentence for second-degree assault for hitting a woman in the head twice with a combination lock at 37th Street and Baldwin Avenue in 2018. 
Doug Koebernick, Inspector General of the Nebraska Correctional System, said his office works with Parole Administration to comprehensively review serious incidents like what's alleged to have happened Monday since a parolee is allegedly involved.
He said officials be looking at everything from the details of Adams' release, the services in place for him and the new allegations.
Monday's is the sixth known killing in Lincoln this year.
Janet Kotopka, a 78-year-old woman suffering from Alzheimer's, was shot five days after Abron was killed. She later died at a local hospital. Her husband, John Kotopka, was charged with first-degree murder. 
Getting away with murder: Nebraska cold cases
Patricia Webb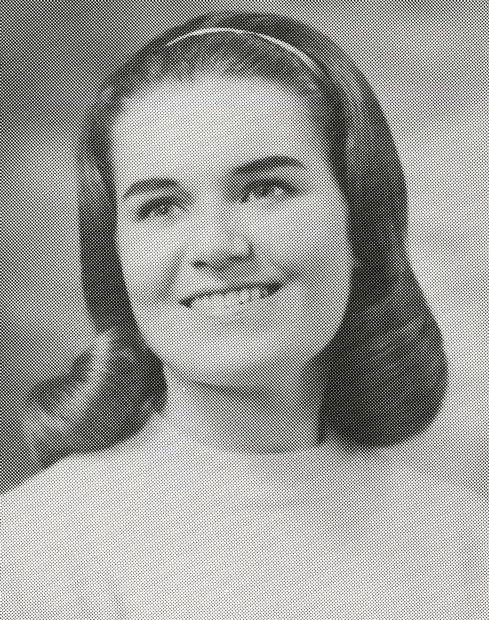 Tina McMenamin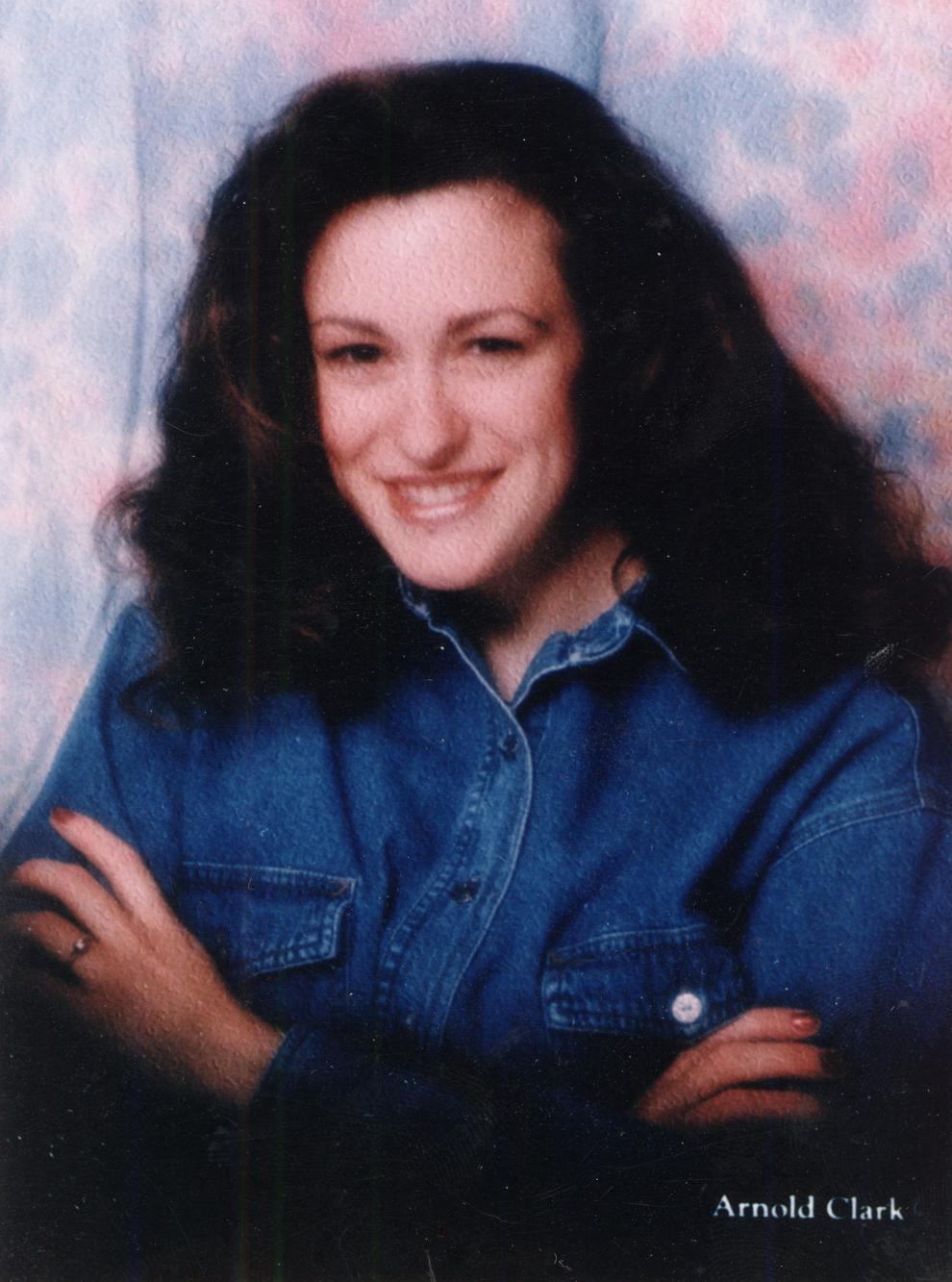 Ali Saleh Al-Saidi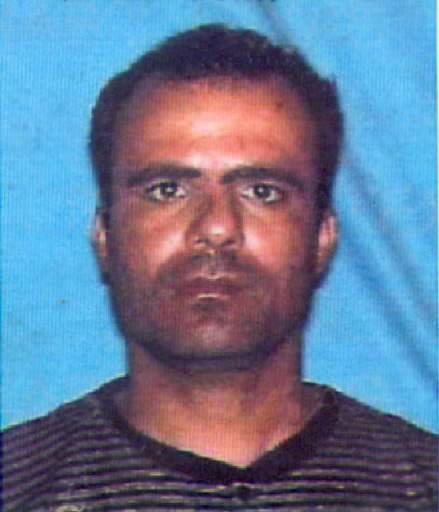 Gina Bos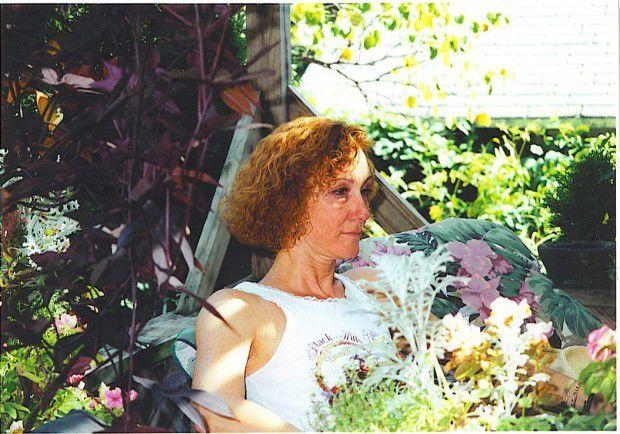 Ann Marie Kelley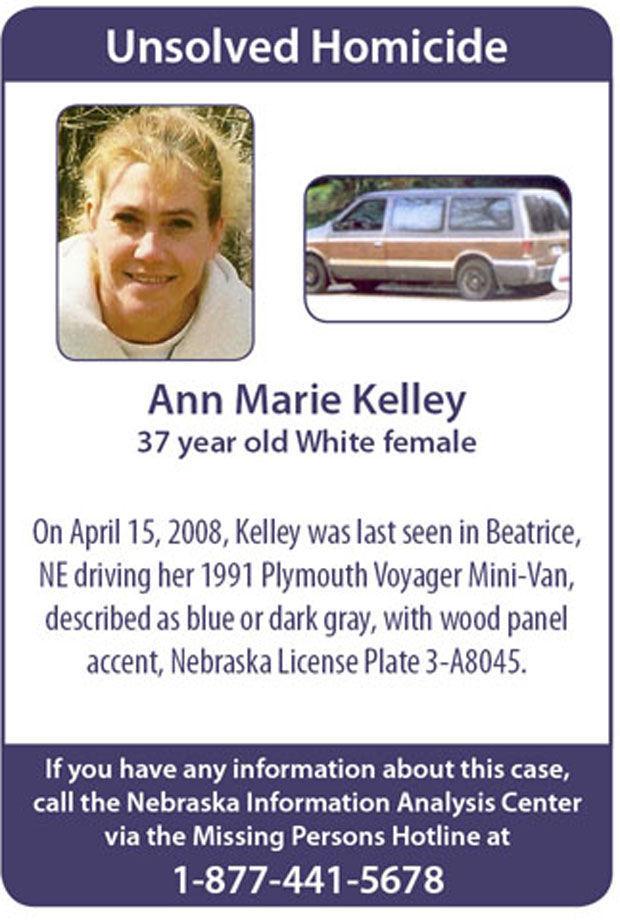 Carl Bittner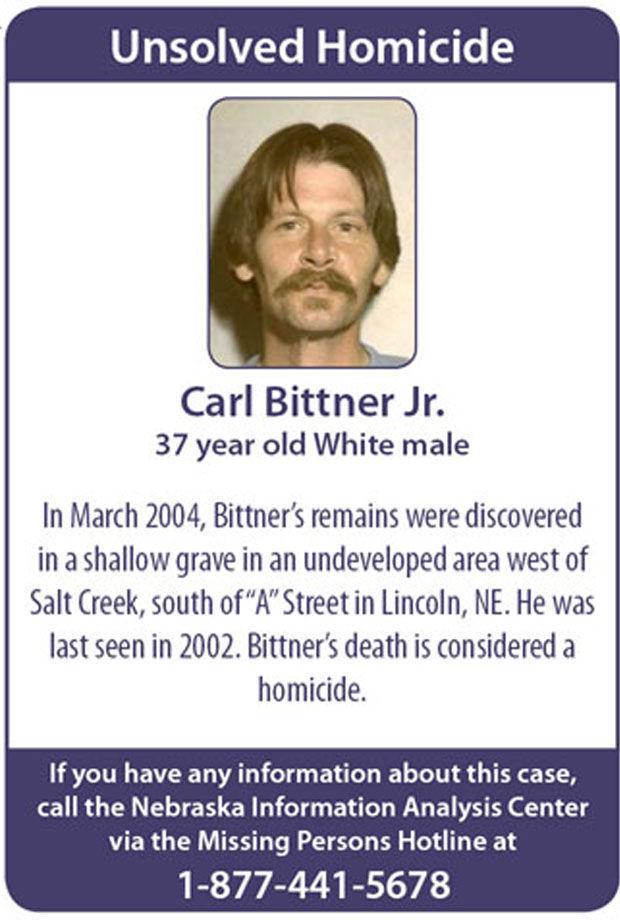 K.K. Kody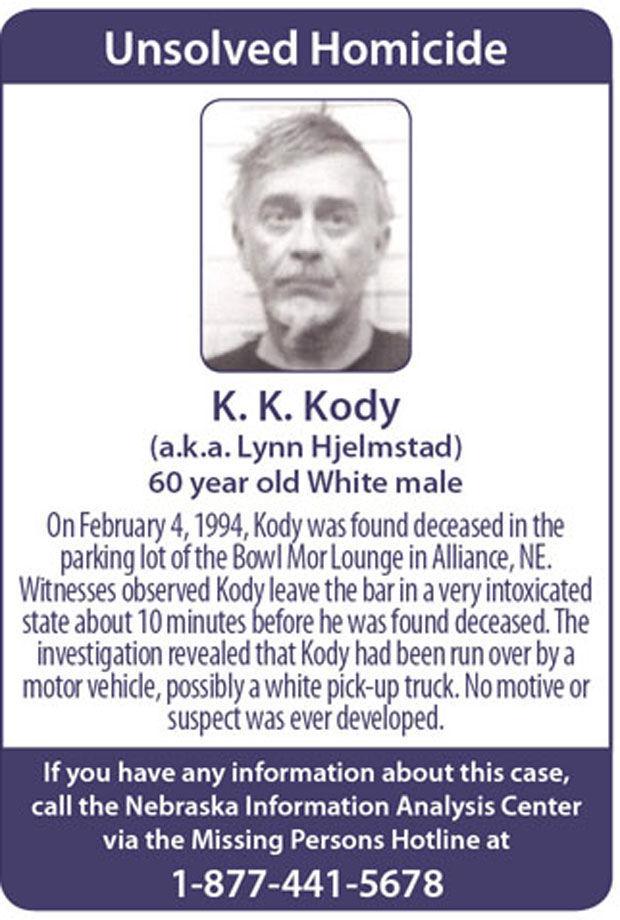 Christi Nichols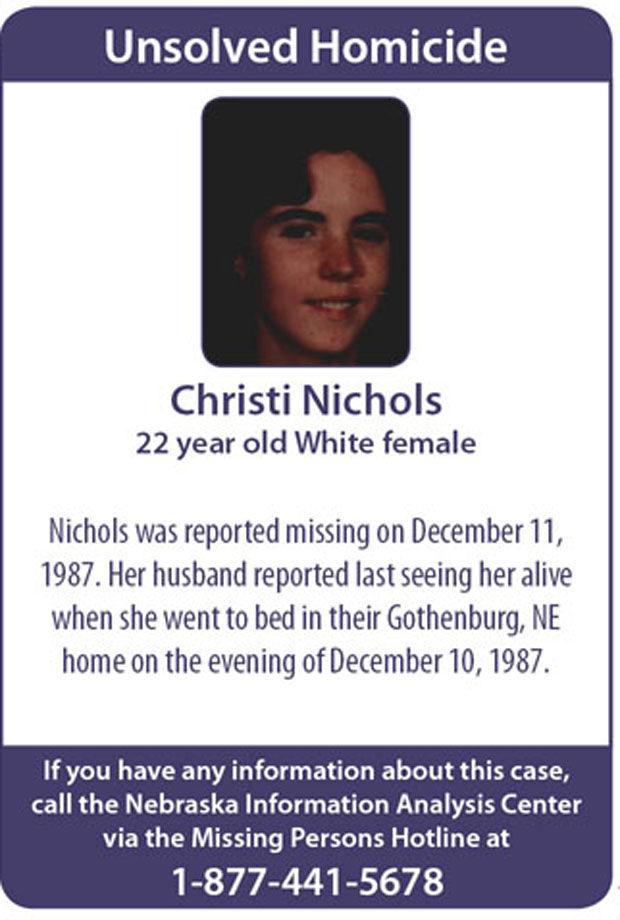 Donald Bennett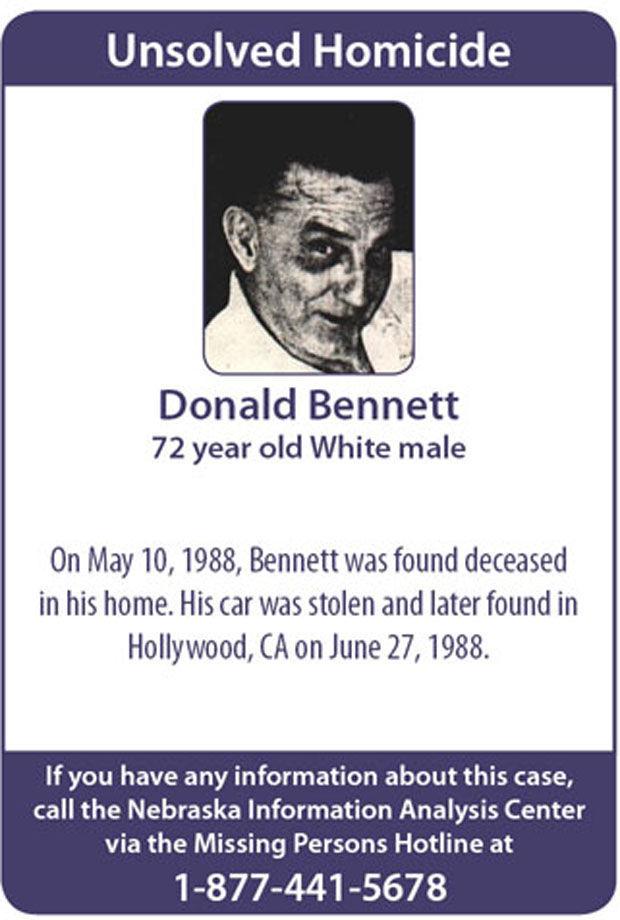 Ernestine Ruschy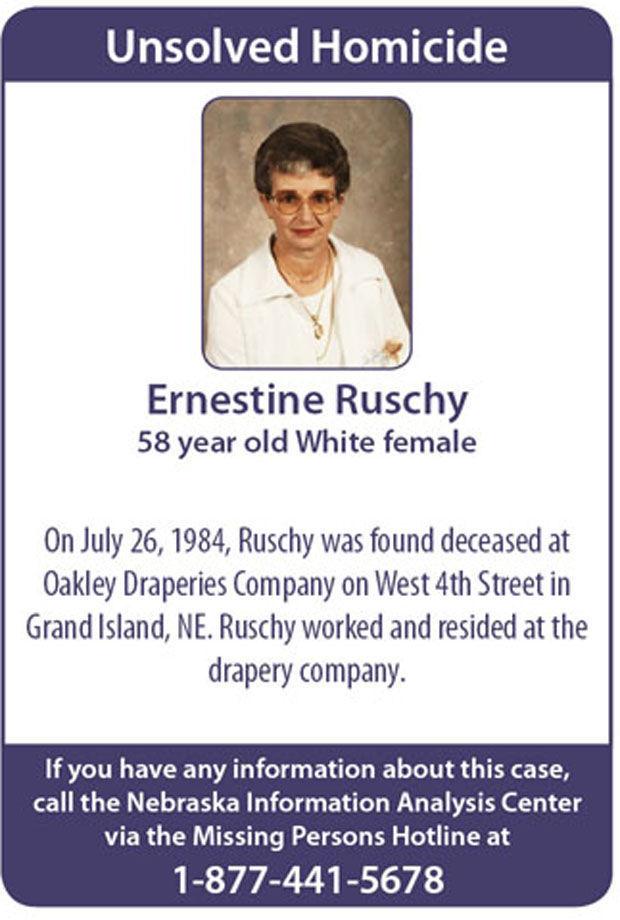 Eugene McGuire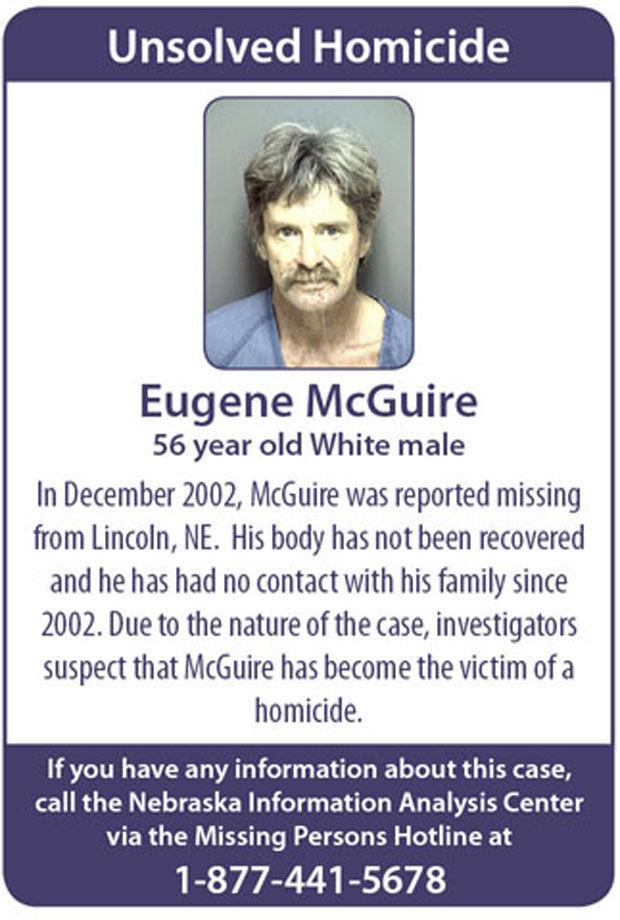 Jay Durnil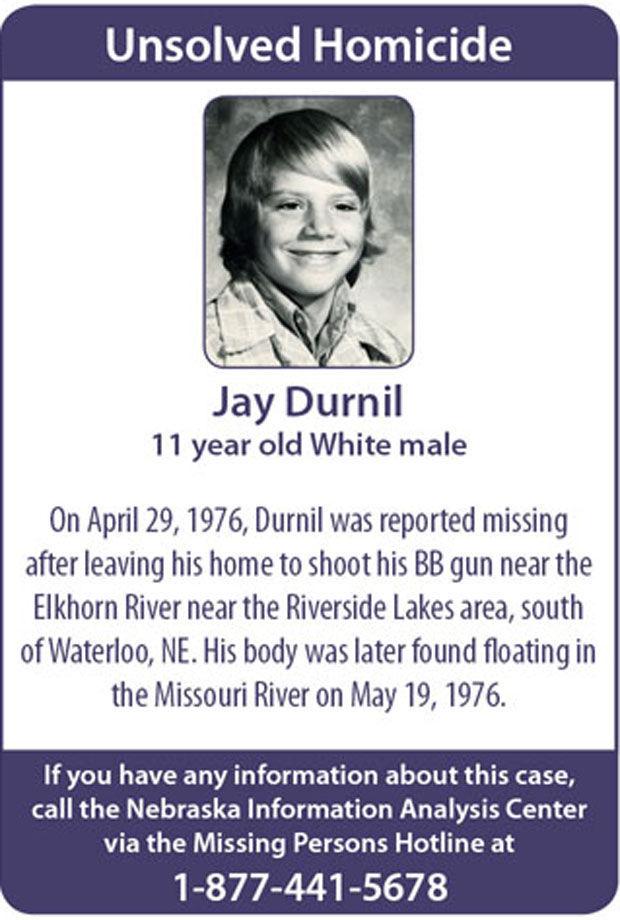 Mary Heese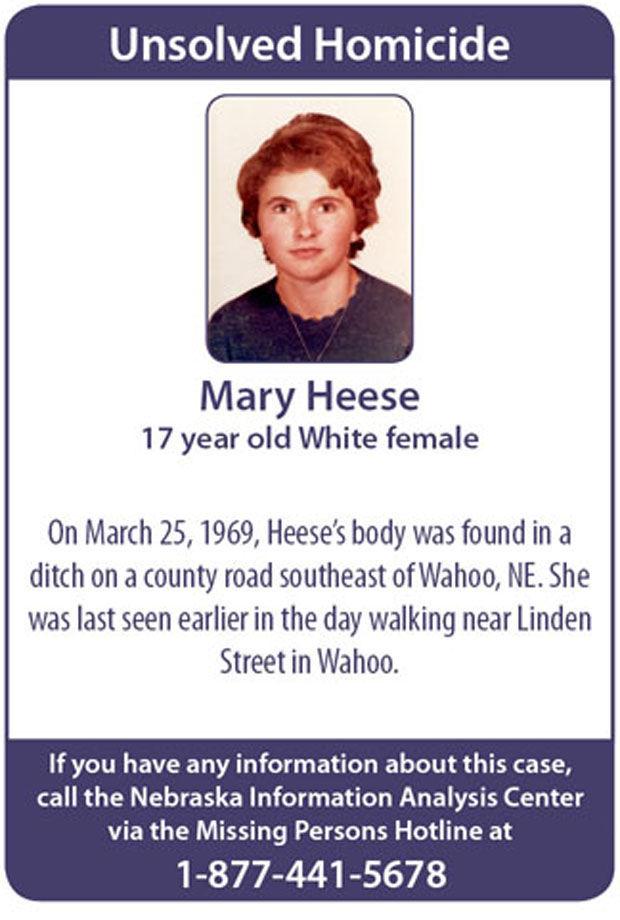 Gregory Moore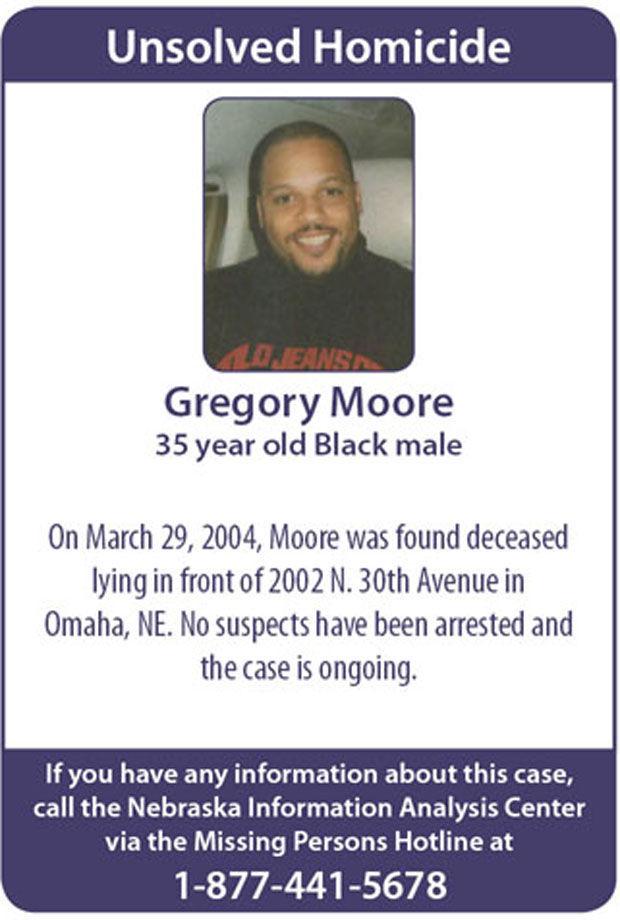 Irvin Settje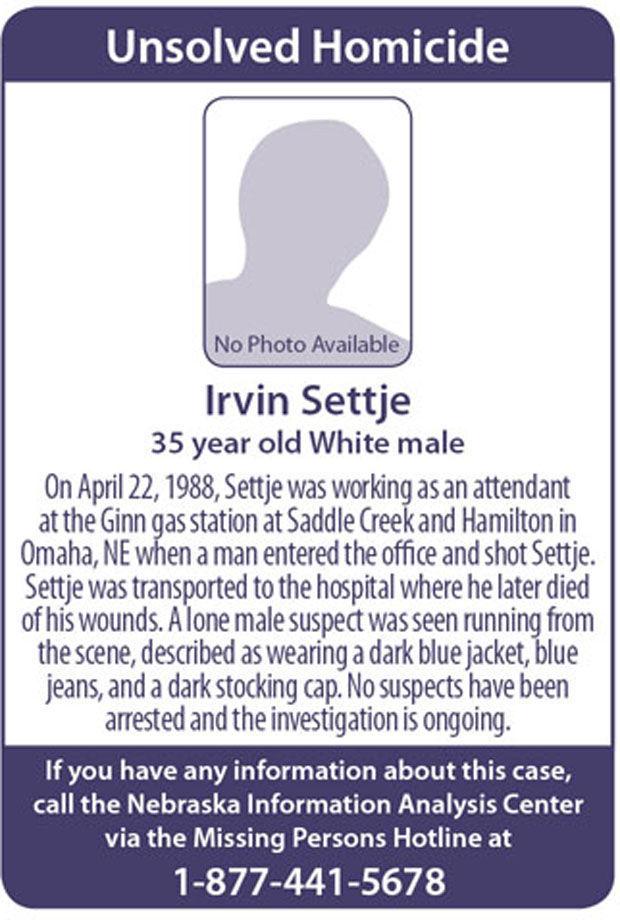 Jason Remsen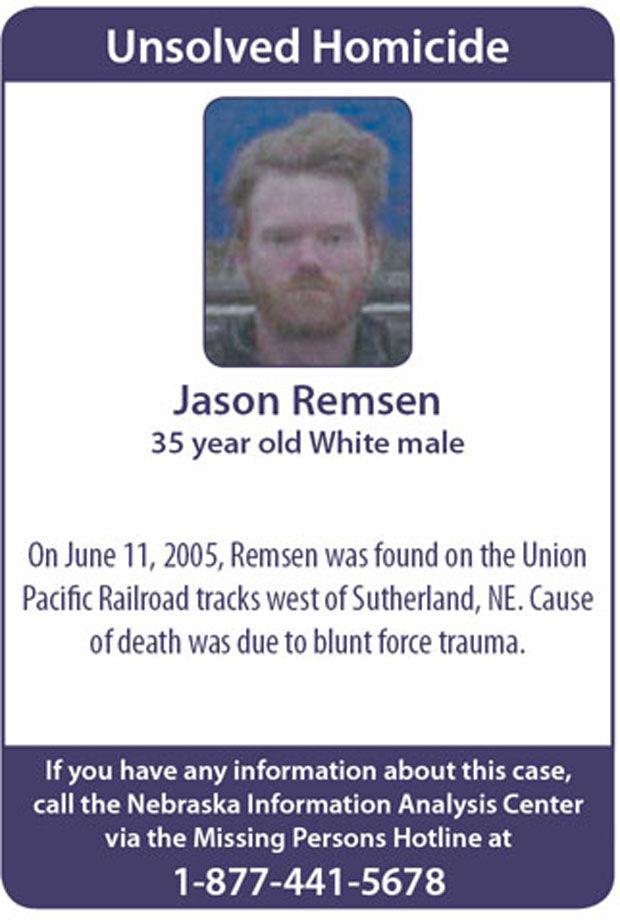 Jason Vesper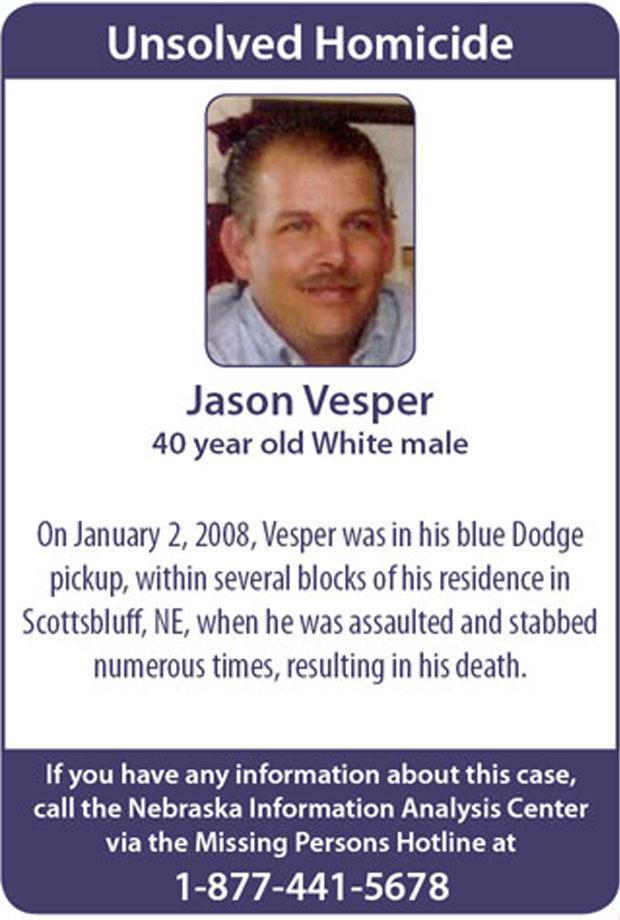 Brian Walker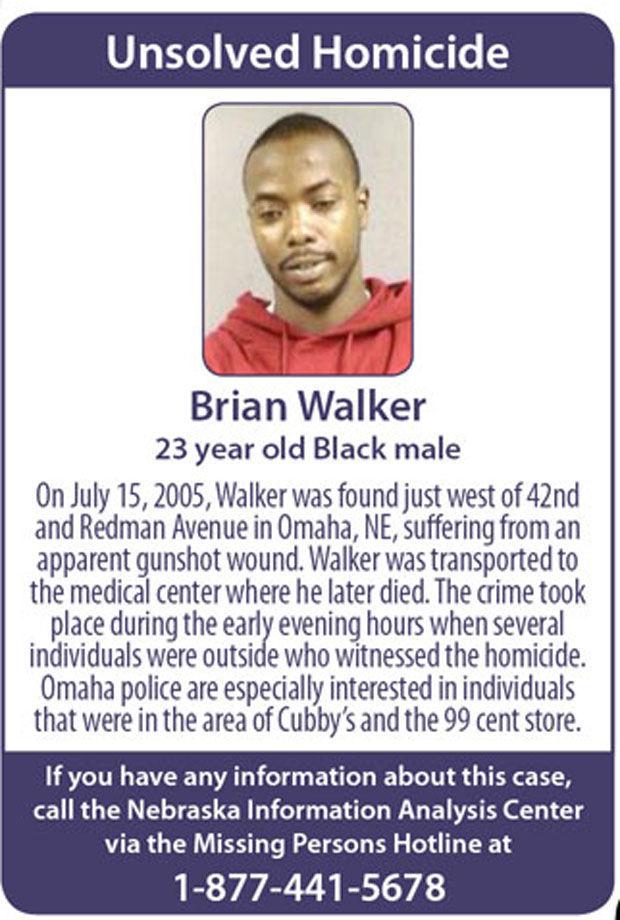 Arthur Morley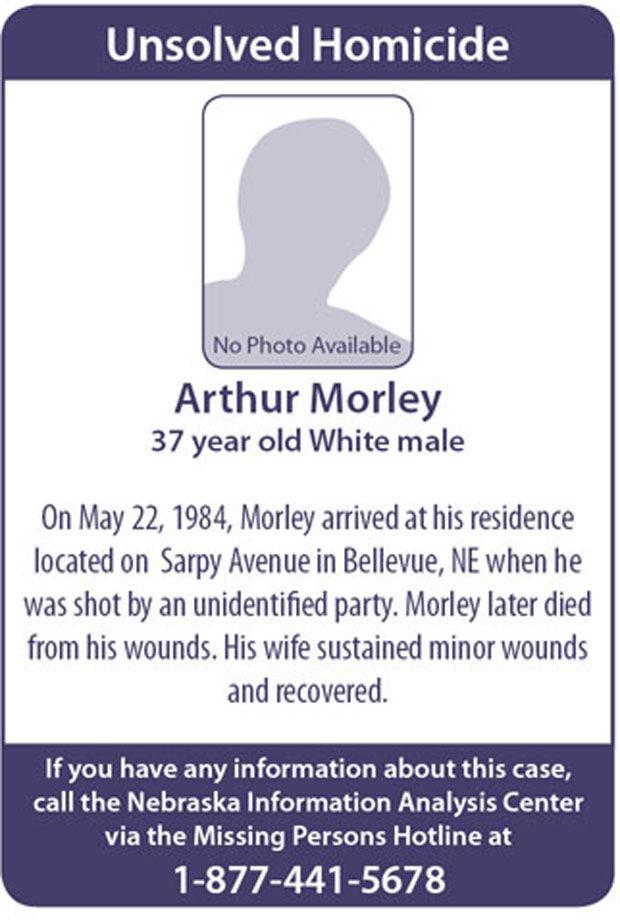 Jay Blockson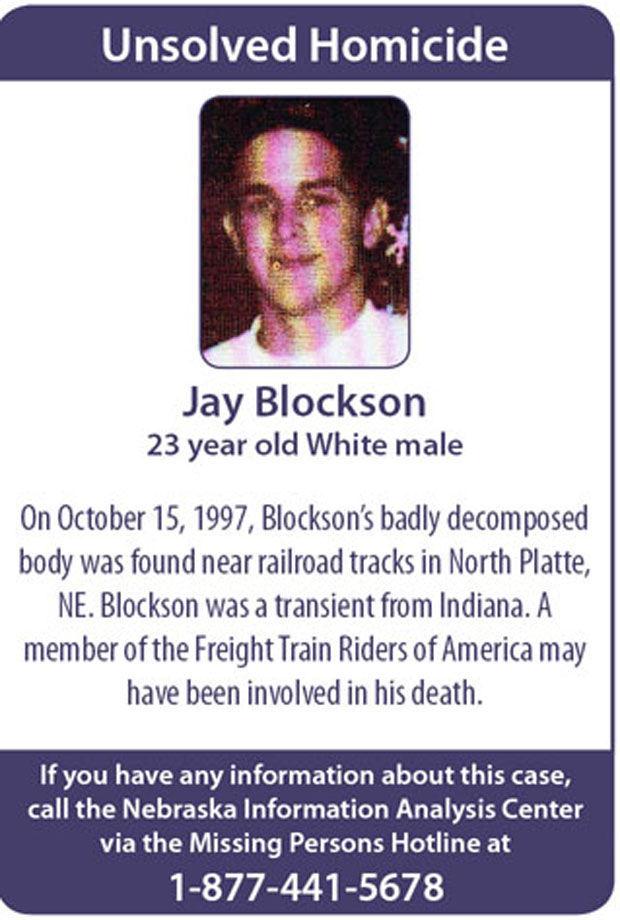 Jeanne Kassebaum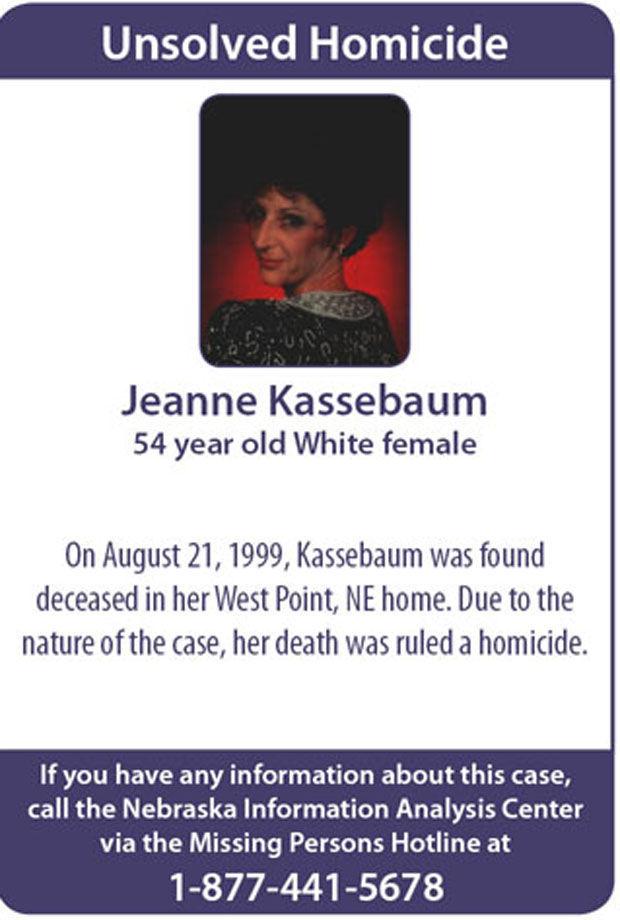 William, Bernice and Barbara Peak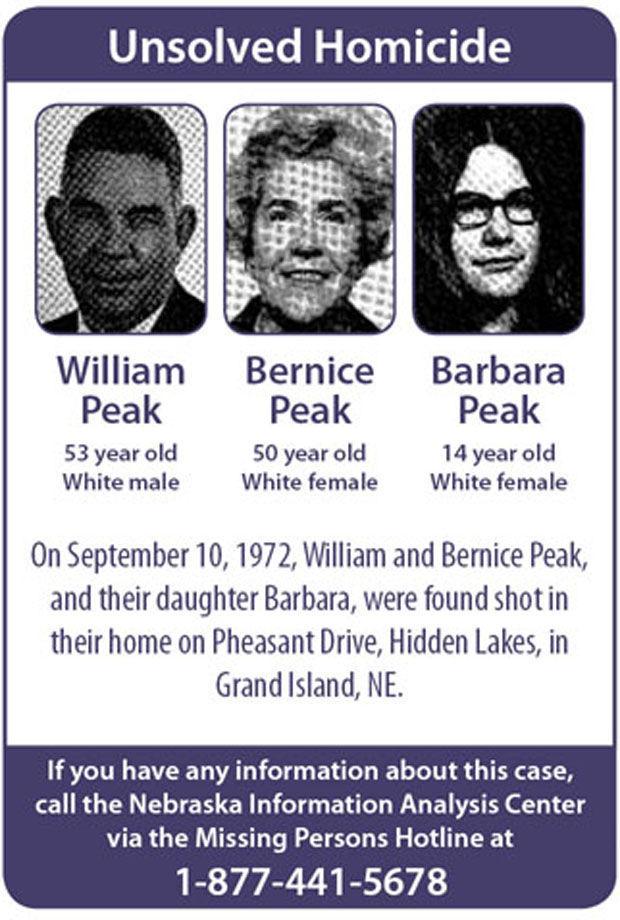 Jeffrey Snoddy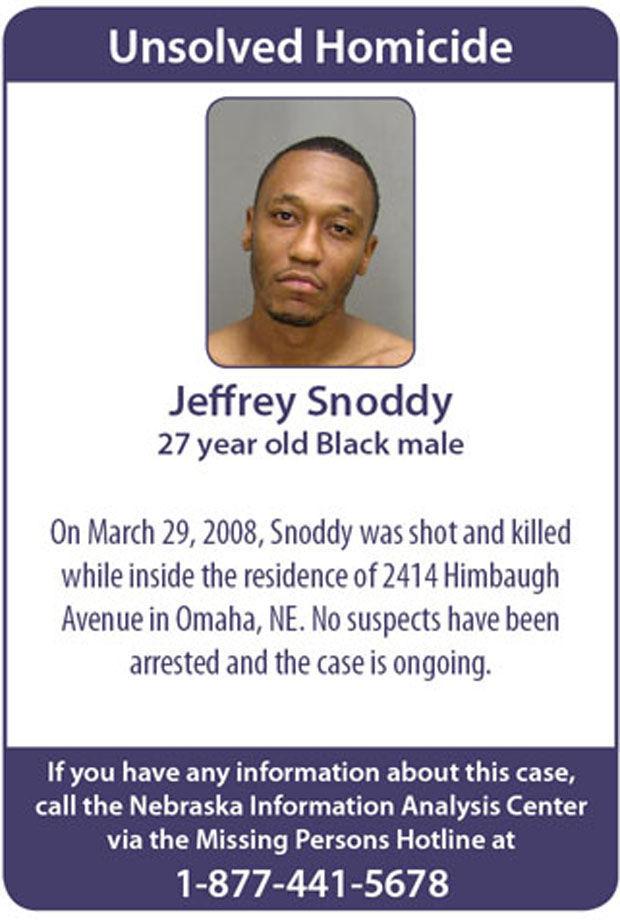 Joy Blanchard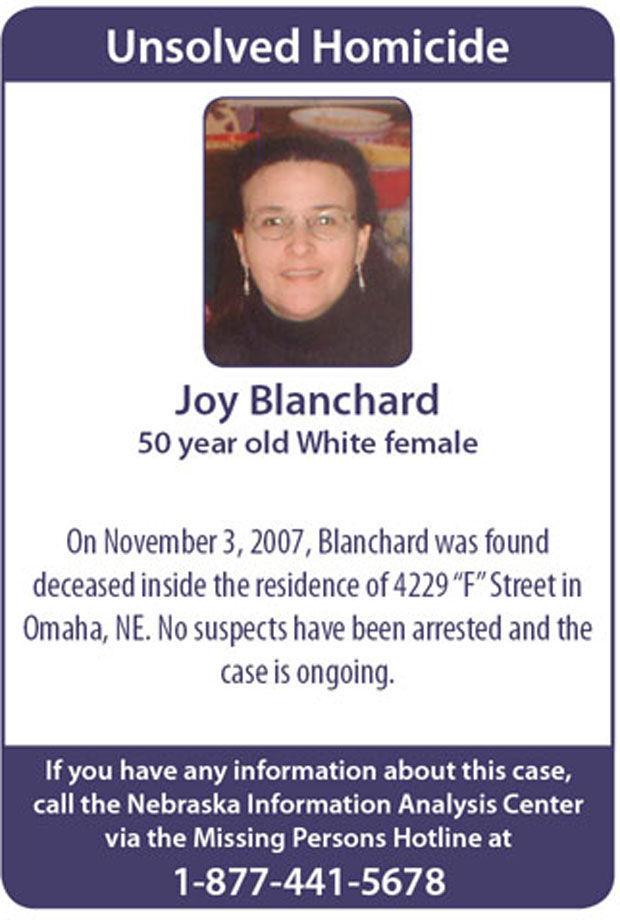 Demetrius Simpson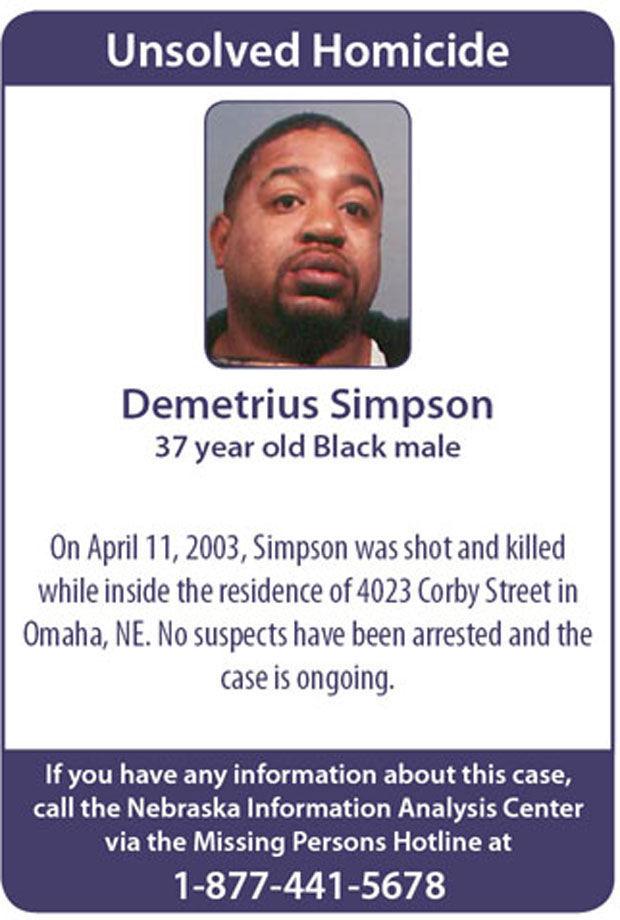 Julie Derrick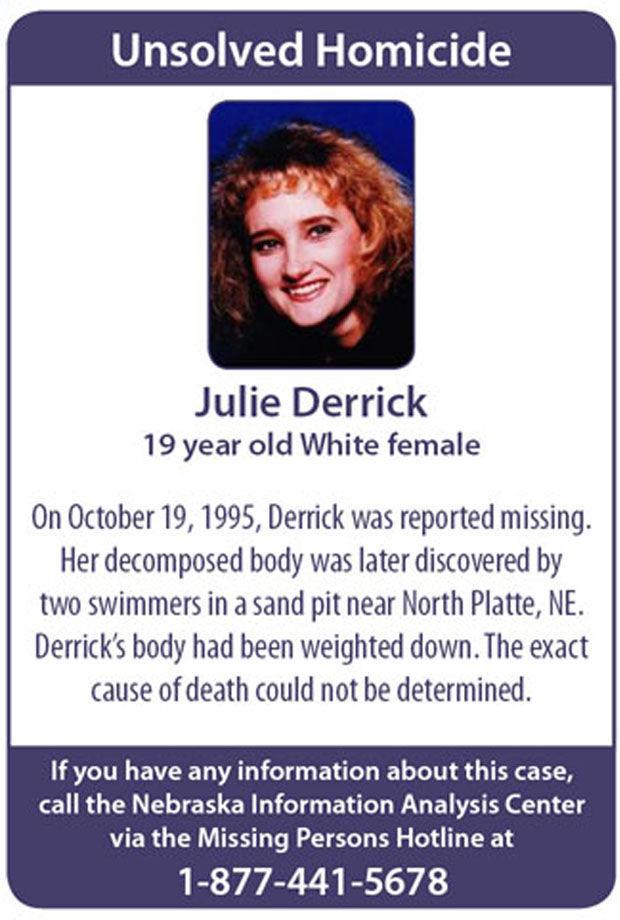 Leah Rowlands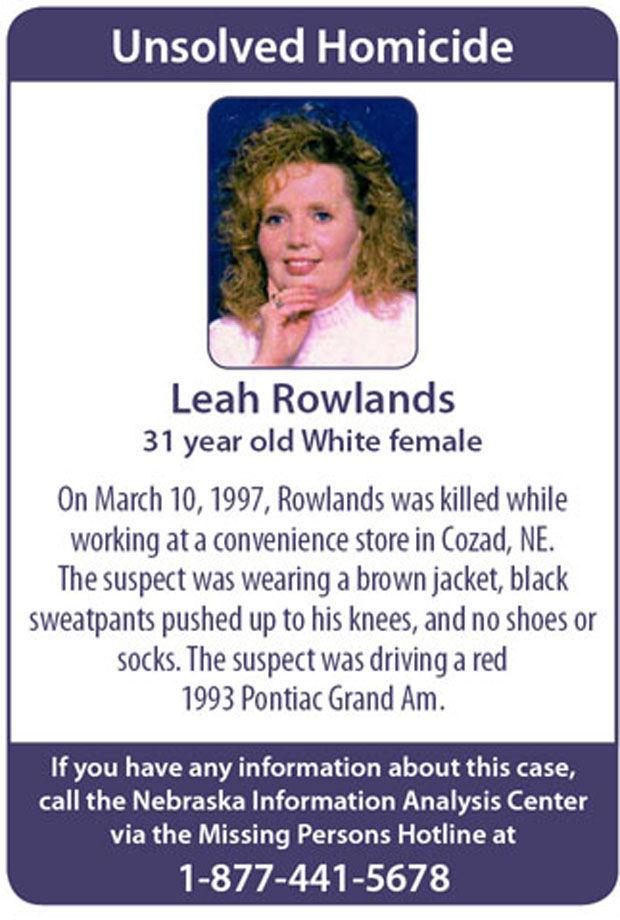 Letha Harley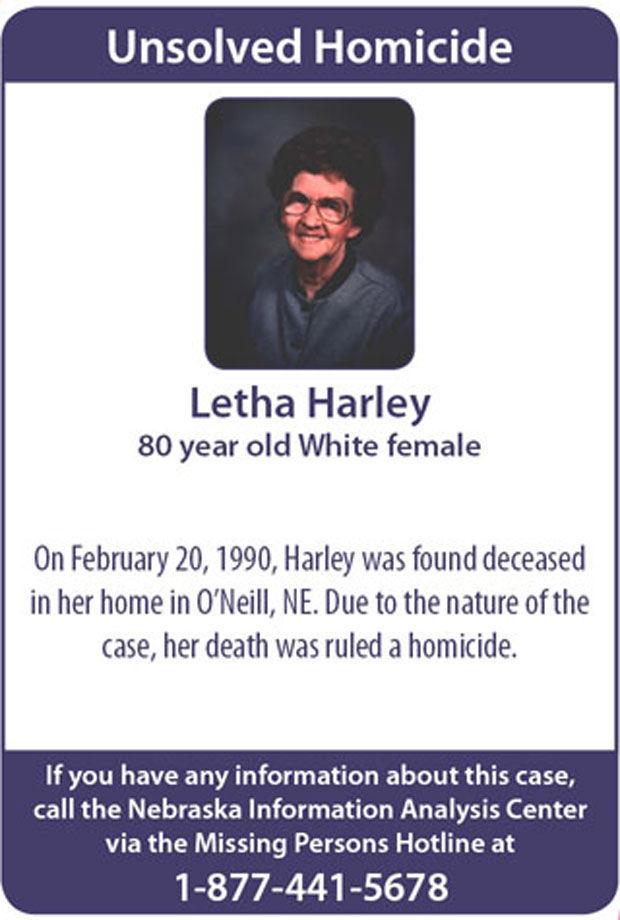 Mary Cabral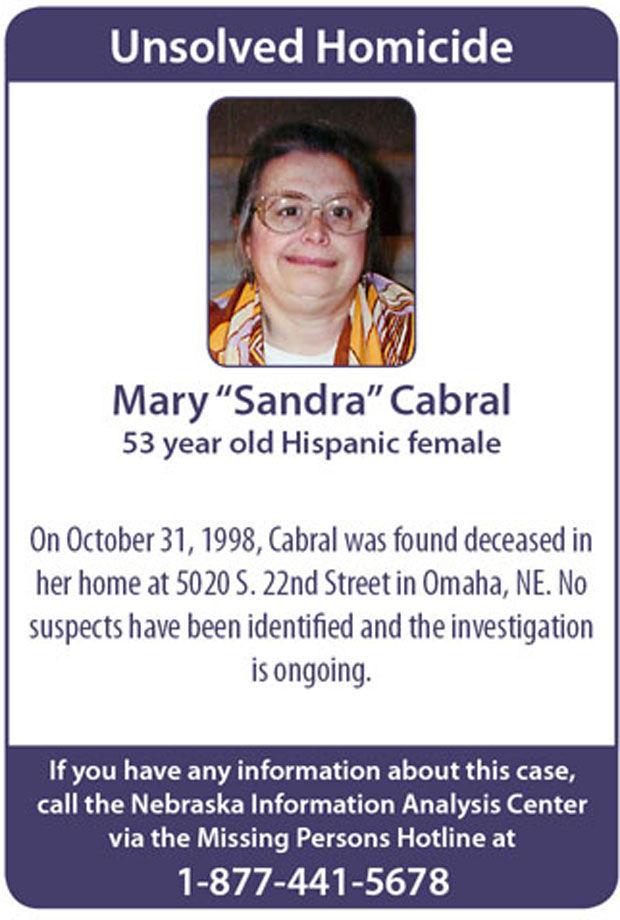 Mary Cronin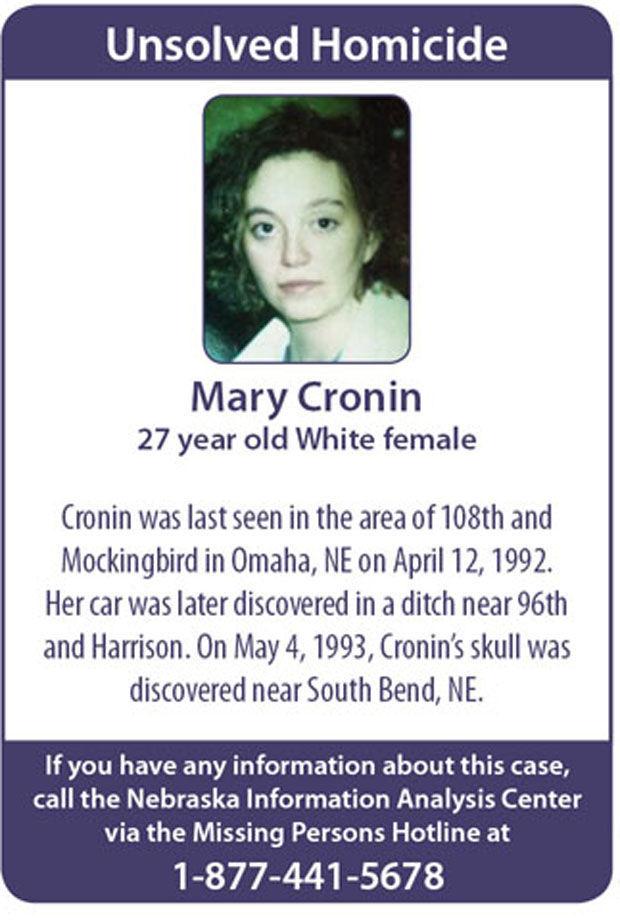 Merlin Mosel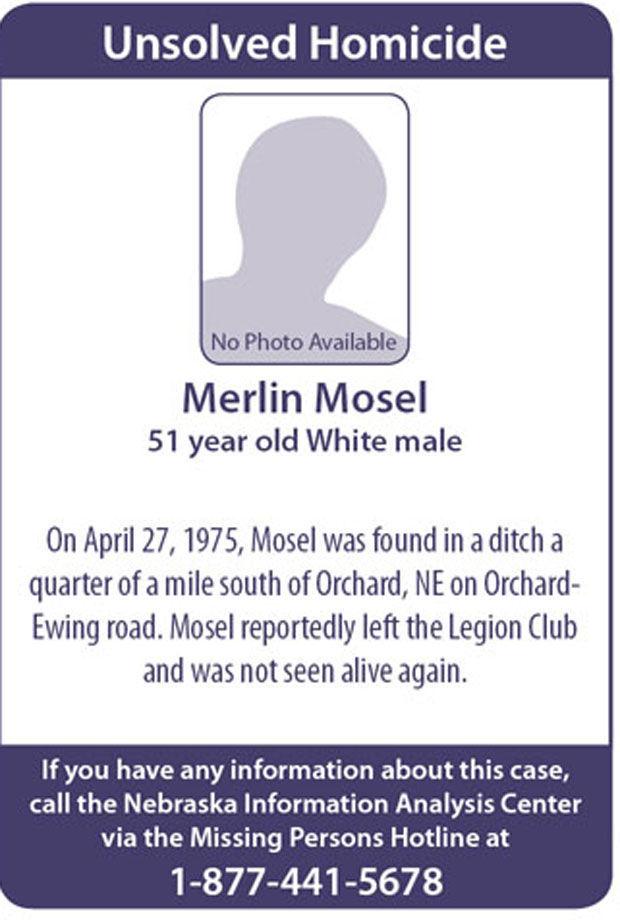 Mitchell Simon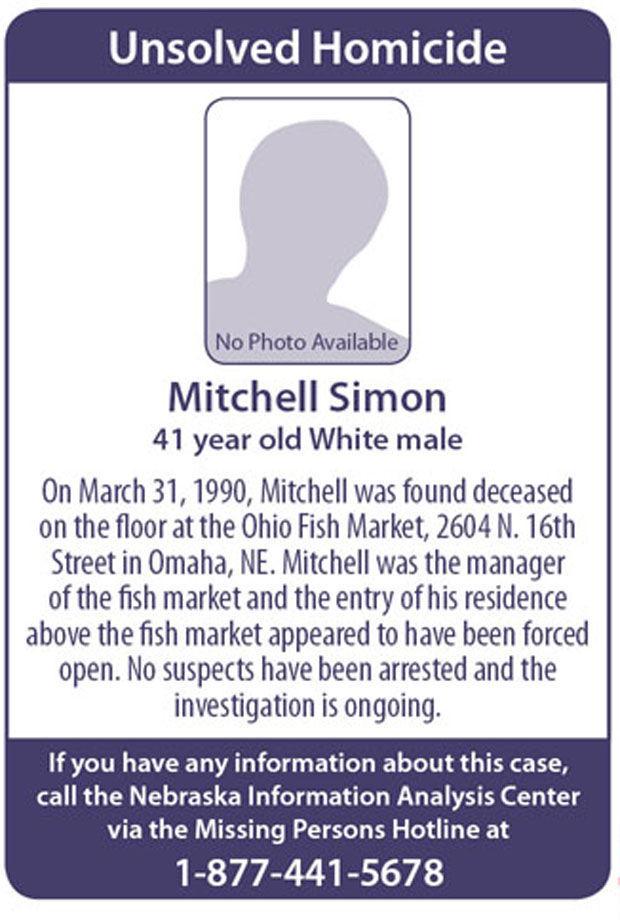 Patrick Vostades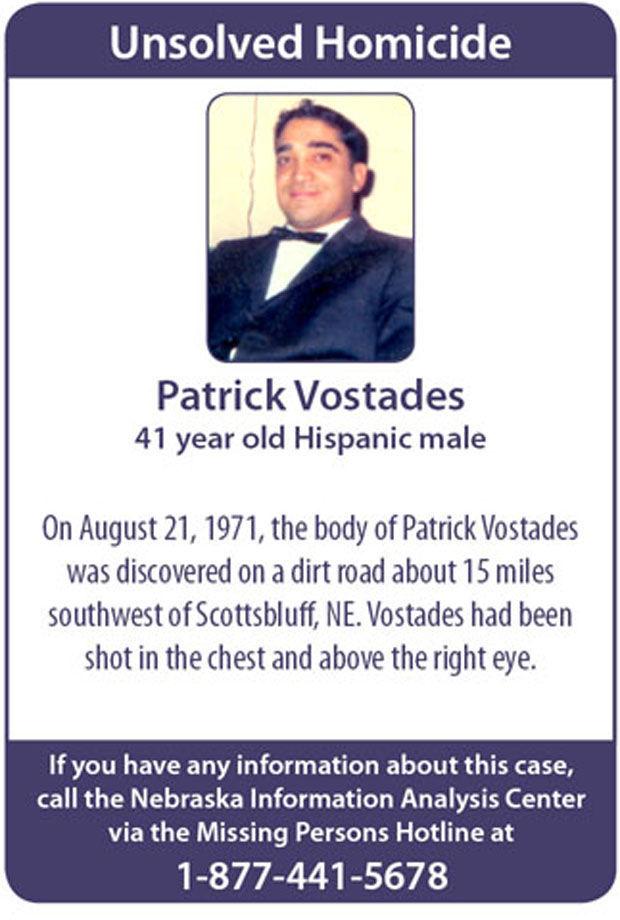 Rebecca Williams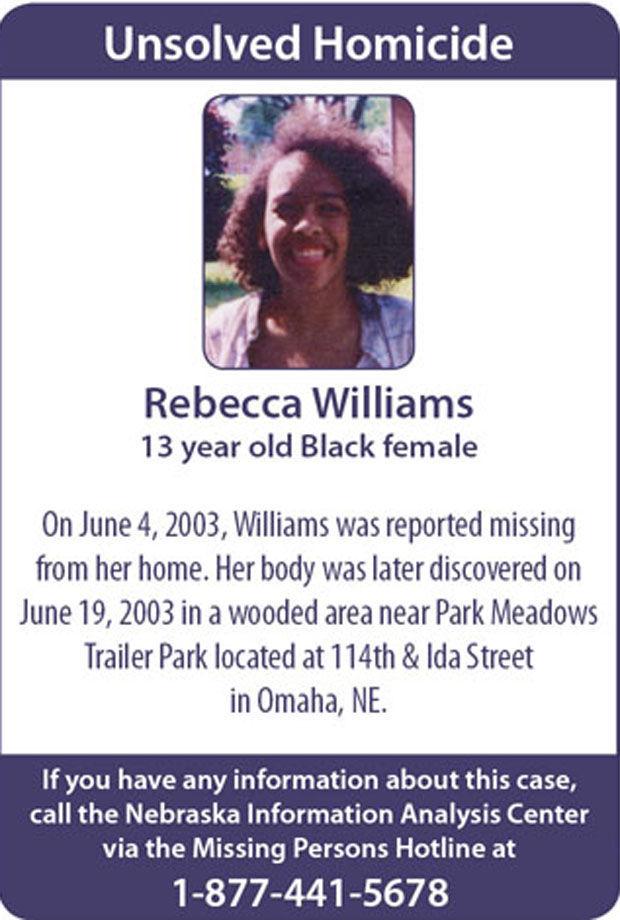 Richard Chadek
Richard Lessley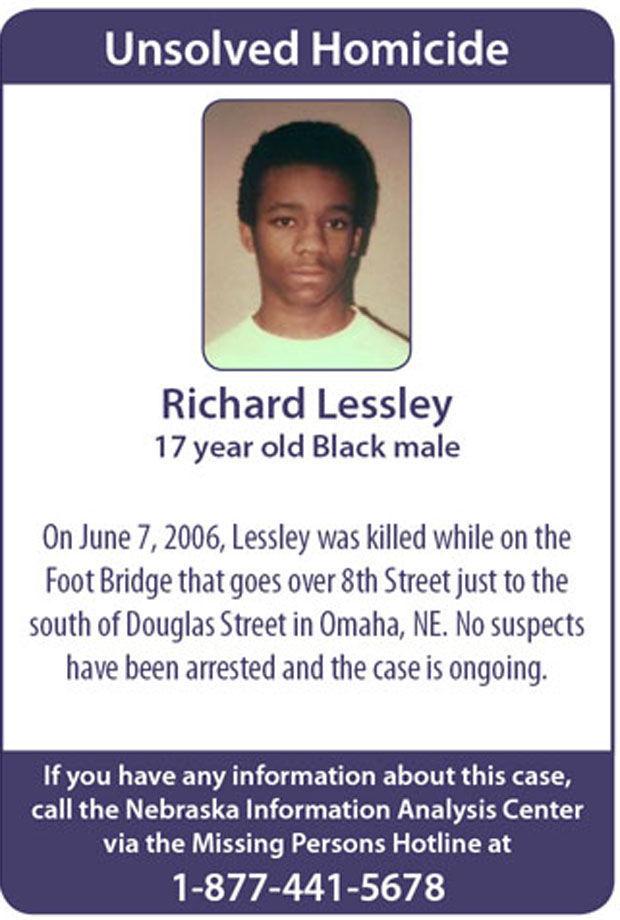 Robert Beaudoin
Robert Heelan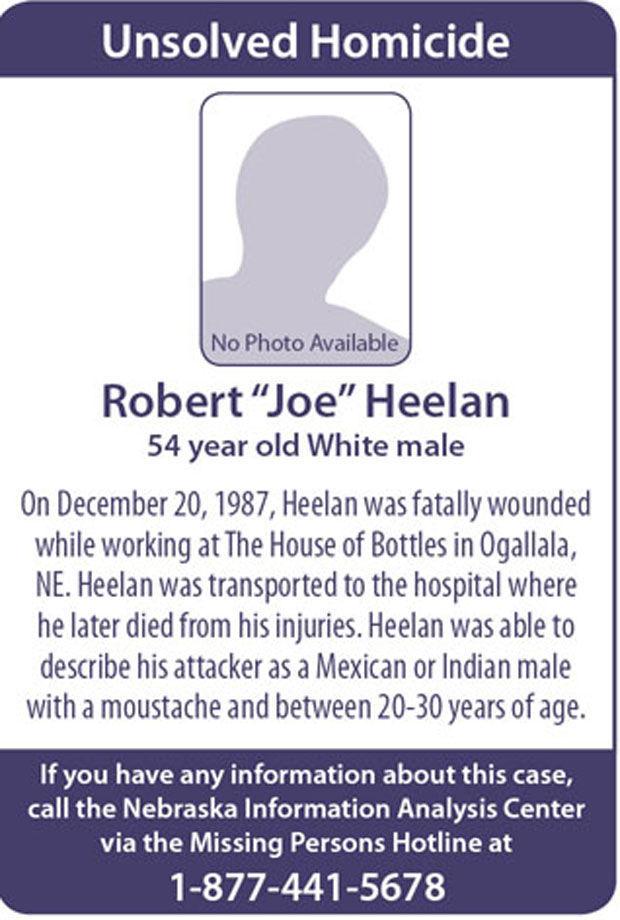 Rudolfo Flores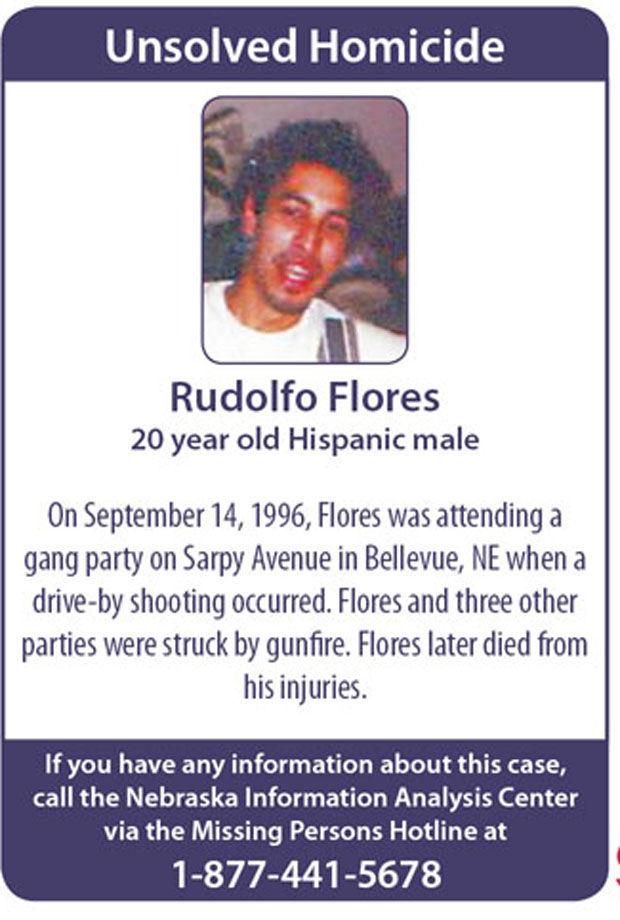 Russell McKnight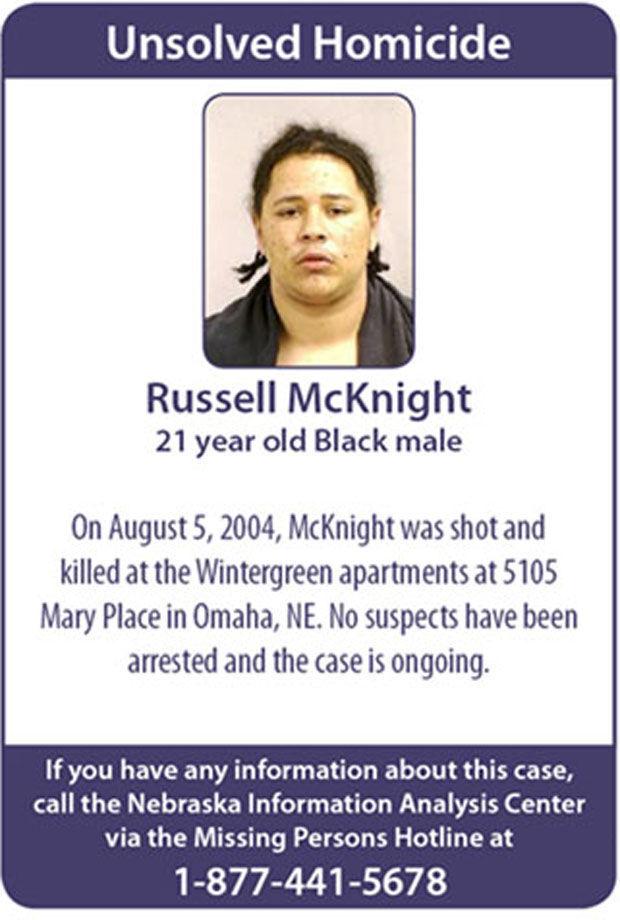 Sandy Green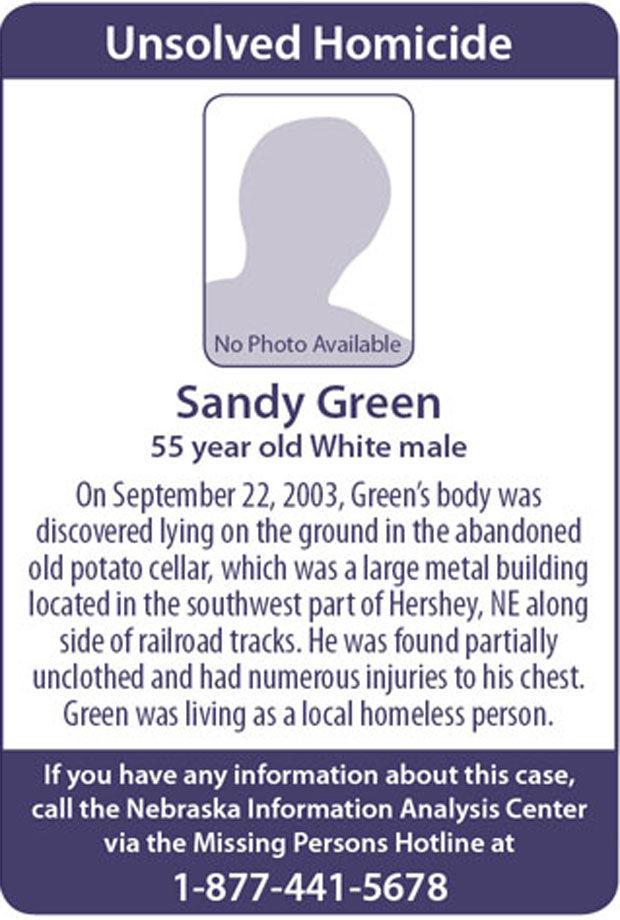 Sarah Neal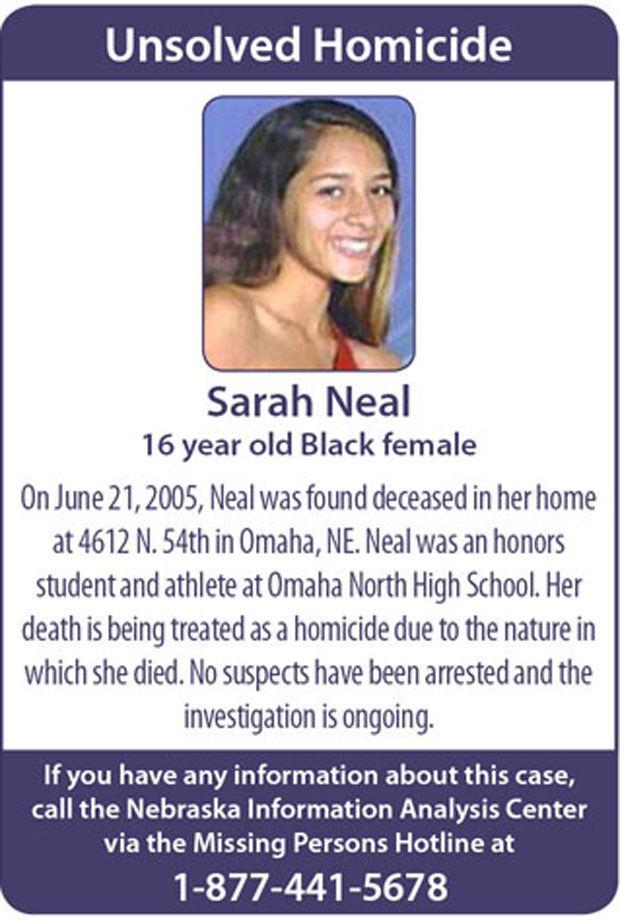 Tyrone Banister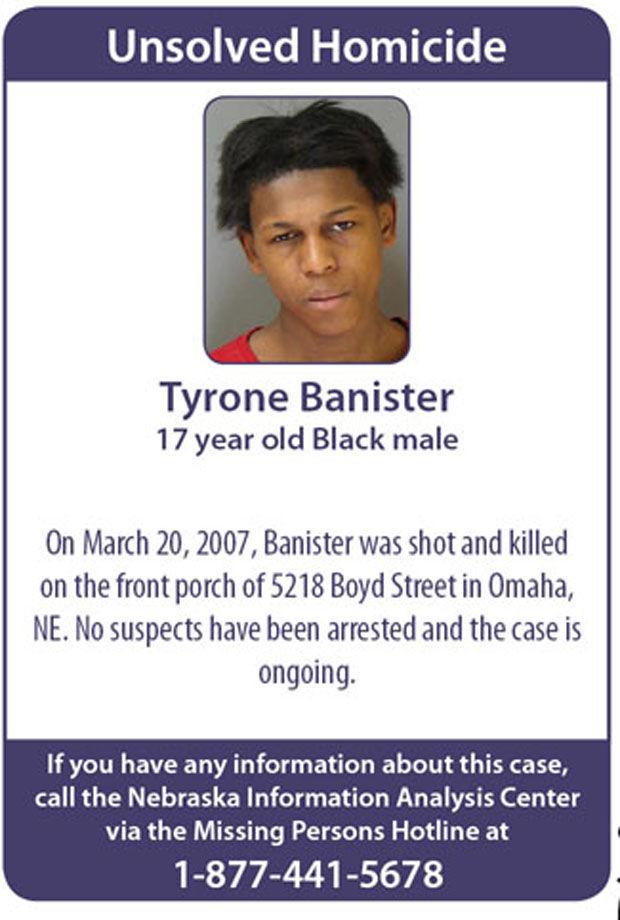 Waddell Robinson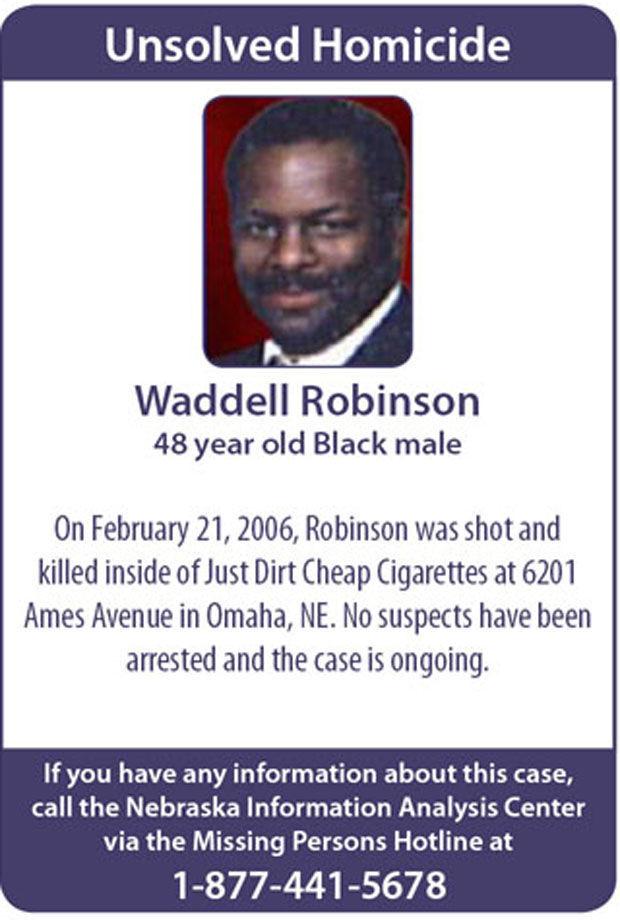 Charles Hanks