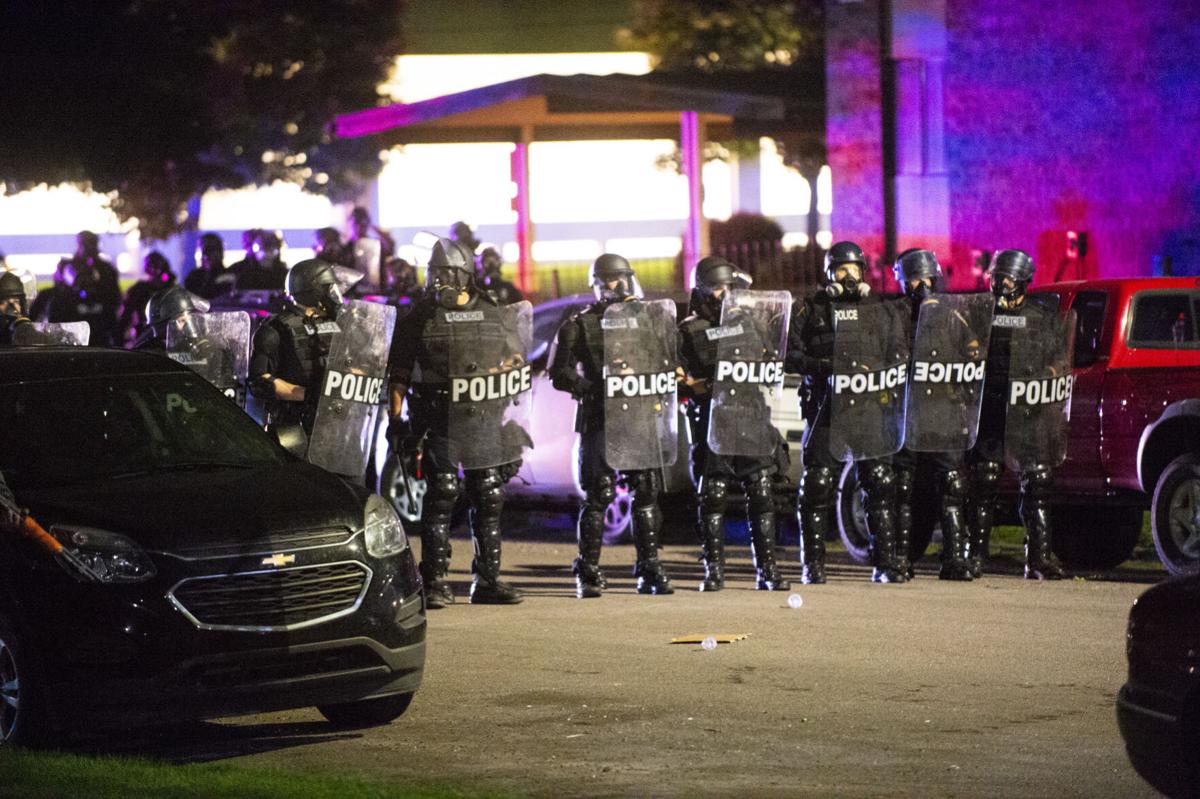 Most of the nearly four dozen people arrested Sunday night or early Monday after the city's 8 p.m. curfew went into effect and law enforcement closed in on them between the Hall of Justice and the state Capitol pleaded guilty to curfew violations Monday morning and were out of jail by afternoon.
"All of those detained have since been released," Lincoln Mayor Leirion Gaylor Baird said at an afternoon news conference.
At a Lincoln City Council directors' meeting earlier in the day, City Attorney Jeff Kirkpatrick said 35 of the 45 arrested pleaded guilty in court and got the standard $350 fine.
Though, he said, some chose to post $100 bond to get out, continuing their cases for another day. In a couple of cases, people face allegations of resisting arrest or obstructing a police officer, both misdemeanors.
Officer Erin Spilker said another six juveniles in the crowd were referred for prosecution. 
All but five of the adults jailed were Lincoln residents, with the rest from Lexington, Columbus, Norfolk and Council Bluffs, Iowa, according to a jail record search by the Journal Star. 
City Councilwoman Jane Raybould said she had heard from constituents who were startled that officers had advanced on the protesters and shot tear gas into the crowd after the curfew went into effect Sunday night.
"Understandably, I think people were quite upset with the violence and the extensive property destruction that occurred the night before," she said, but she wondered why arrests hadn't been the "very last option."
Kirkpatrick said what happened in Lincoln over the weekend was something that doesn't typically happen here — and that's a good thing. But it also means officers are less prepared with how to deal with them, he said.
"Will it be different tonight? I'm sure that it will be," the city attorney said Monday afternoon.
Sunday had been the third night in Lincoln where protesters faced off with law enforcement officers, who periodically used tear gas, bean bags and rubber bullets to try to disperse crowds.
"Obviously, we had some activity here at the building this weekend," Lancaster County Sheriff Terry Wagner said Monday morning.
One deputy suffered a cut to his knee and was treated and released at a Lincoln hospital, and about 10 windows were broken out on the east side of the County-City Building, 555 S. 10th St., from projectiles or paint balls, he said.
There were several injuries to protesters. One woman, who was tending to others who had been injured, was hit in the face with a rubber bullet and rushed to a nearby hospital for emergency surgery.
Gaylor Baird said Monday "no rubber bullets are being fired proactively, and I'm sorry to hear someone experienced physical pain as a result of rendering aid."
There have been other concerns raised about the use of force by law enforcement so far.
On Monday, the Lancaster County Sheriff's Office said in a Facebook post it was reviewing the level of force used by a deputy in an arrest. Video widely shared on social media depicts the deputy pulling a woman down to the ground by her hair before arresting her.
"We conduct review of all use-of-force incidents, and this incident will be no exception," the office said. "That review is underway."
Officials continued working to determine a damage estimate from the riots. But Police Chief Jeff Bliemeister said it is sure to be in the millions, given the arson at the Universal-Inland Insurance building early Sunday. 
Lincoln Fire & Rescue said damage to the building alone was estimated at $200,000. Lincoln police were investigating a total of 35 vandalism or burglary reports from the weekend, with damage estimates adding up to nearly $250,000 in addition to the insurance building damages.
Wagner said Molotov cocktails were obviously a concern.
"We worried about vandals breaching this building (the County-City Building) Saturday night when they did all the damage they did on Lincoln Mall," he said. "But for the actions of the officers and deputies and troopers, we may have suffered a lot more damage to this building than we did." 
Gaylor Baird had issued a state of emergency Sunday afternoon that started at 8 p.m. and ended 6 a.m. Monday. The Nebraska National Guard helped law enforcement trying to enforce the curfew and keep Sunday's protests over the death of George Floyd from devolving into the violence and vandalism that marred two previous nights.
During the curfew, only people who had to go to work, seek medical attention or support law enforcement were allowed on public streets or to gather in public spaces. Many businesses made the decision to close early Sunday.
Wagner said at dark, after the curfew was in place in Lincoln, cars of people with hard hats on who brought water and gallons of milk started showing up "to do battle," preparing for a riot, not a protest.
"This was pretty unprecedented," he said. "I've been in law enforcement for 44 years, and I've not seen this level of violence toward police officers or to our government facilities. It's concerning. I worry about the safety of our officers and deputies and troopers and National Guard members. I worry about the safety of the protesters."
Wagner said the big challenge was to plan for Monday night and the rest of the week "to see what, if anything, as far as staffing needs overnight might require."
In addition to damage and fires that took place in downtown Lincoln, Police Officer Luke Bonkiewicz said they're also looking into the possibility that three other fires on the north side of town early Monday were related to the weekend demonstrations.
At about 3:15 a.m. Monday, he said, police discovered a small fire under a police cruiser parked on the east side of the Northeast Police Substation near 48th Street and Huntington Avenue. 
Bonkiewicz said officers were able to drive the car away from the flames and put out the fire with an extinguisher.
The driver's side window also had been damaged from someone apparently trying to get in the cruiser before the fire was started with flammable liquid in a bottle set on fire.
Bonkiewicz said the other two happened at Huntington Elementary School, 2900 N. 46th St., and Bethany Library, 1810 N. Cotner Blvd., both shortly before 11:30 p.m. Sunday.
He said police found a small fire outside the school. An officer was able to stomp it out, then found a damaged window and a second fire, started in a classroom that caused damage to carpet. Damage is estimated at $3,000.
Around that same time, a passerby called 911 after spotting flames coming from a broken window at the library. Officers were able to quell the flames with a small extinguisher, Bonkiewicz said.
He said police are looking for video or images anyone might have of these or any violent or destructive behavior that occurred during the demonstrations since early Saturday morning.
Photos, videos: Violent and peaceful protests in Lincoln over George Floyd's death
Not One More Life March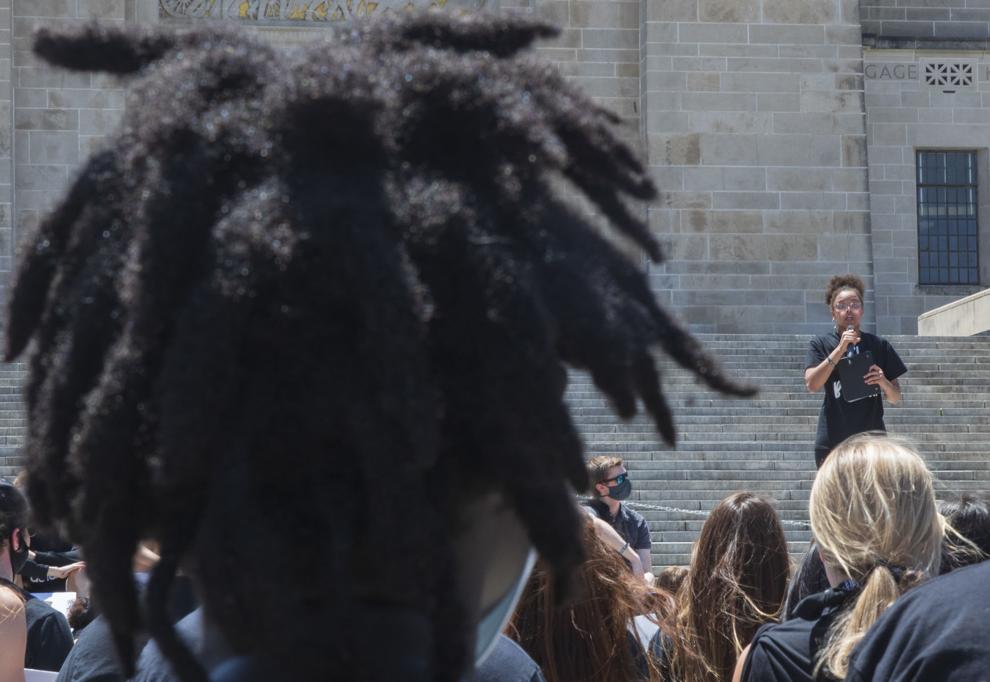 Not One More Life March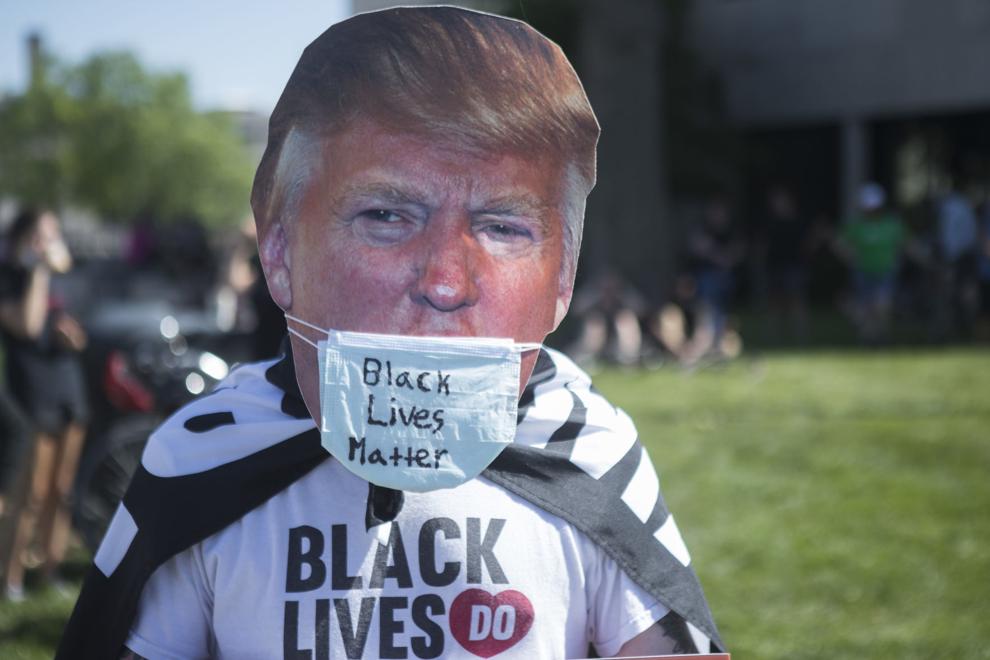 Not One More Life March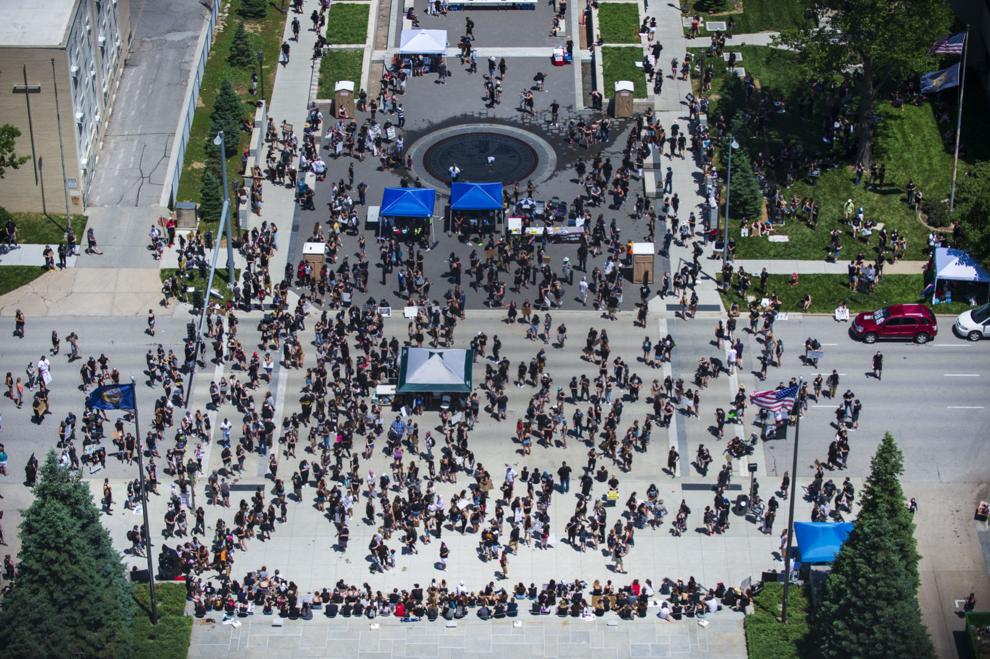 Not One More Life March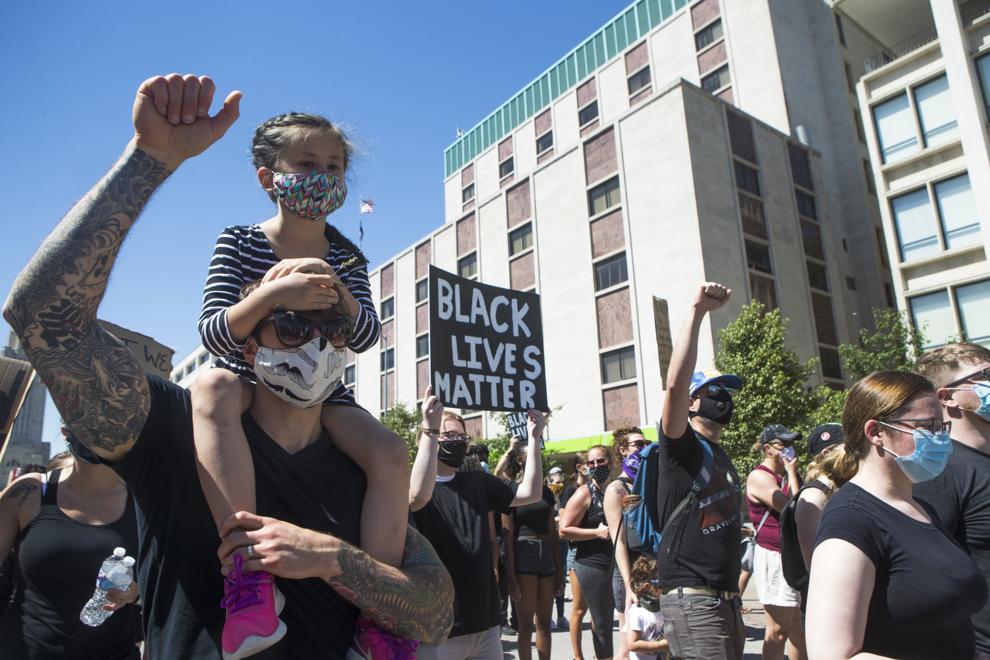 Not One More Life March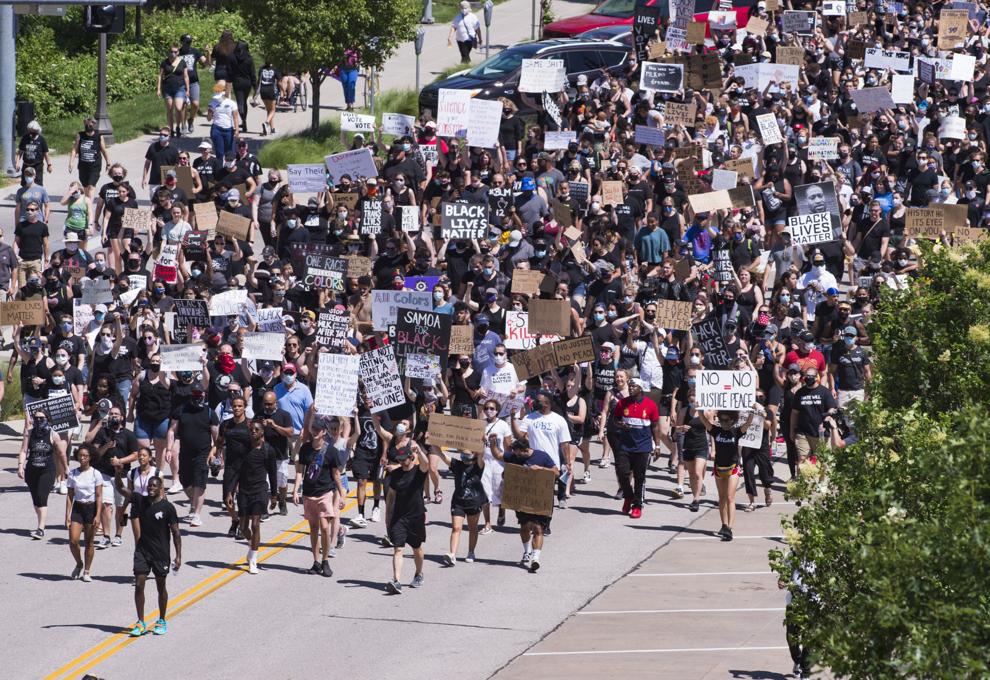 BLM March, 6.11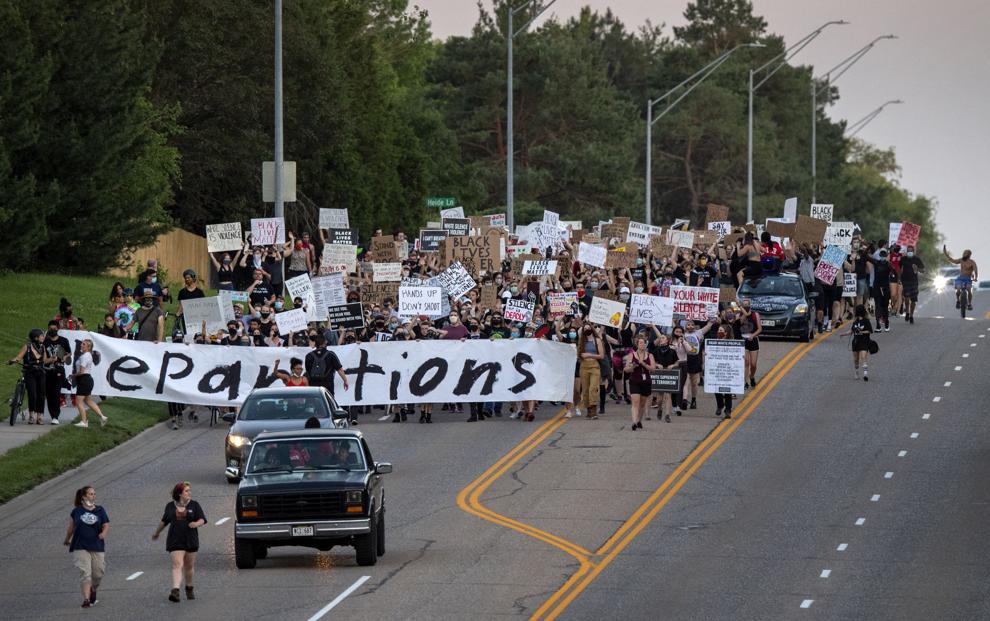 Protesting in the Rain, 6.9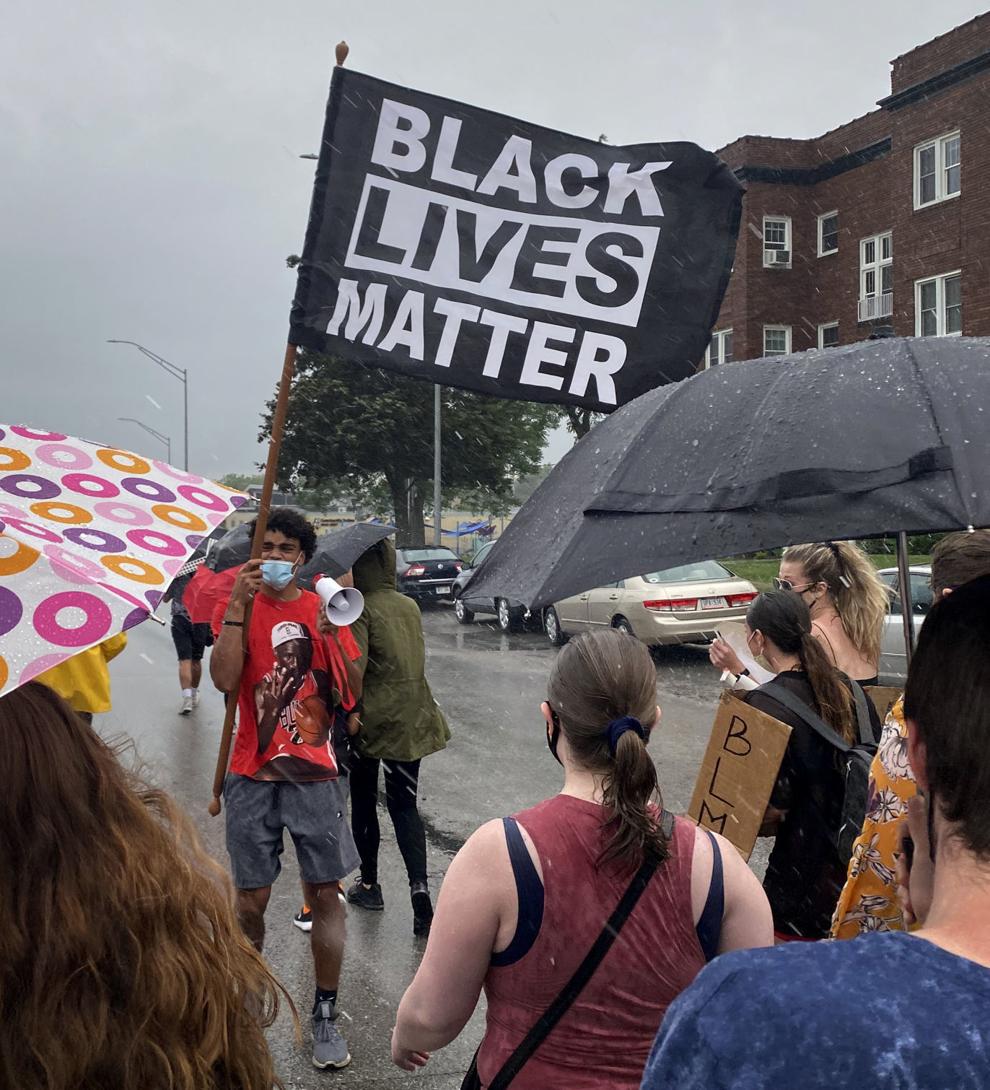 BLM leaders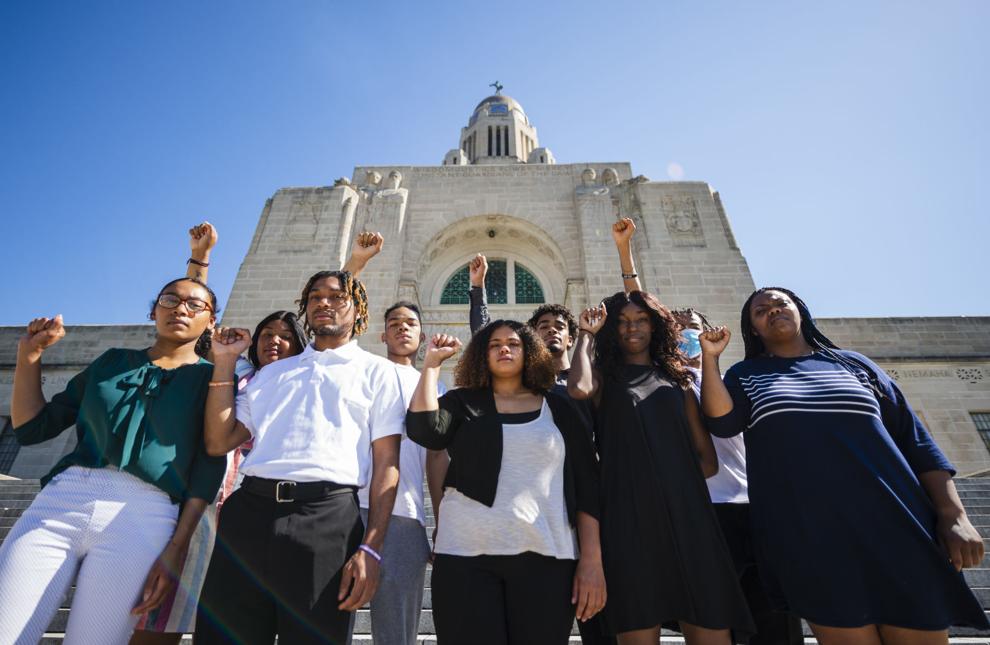 Candlelight Vigil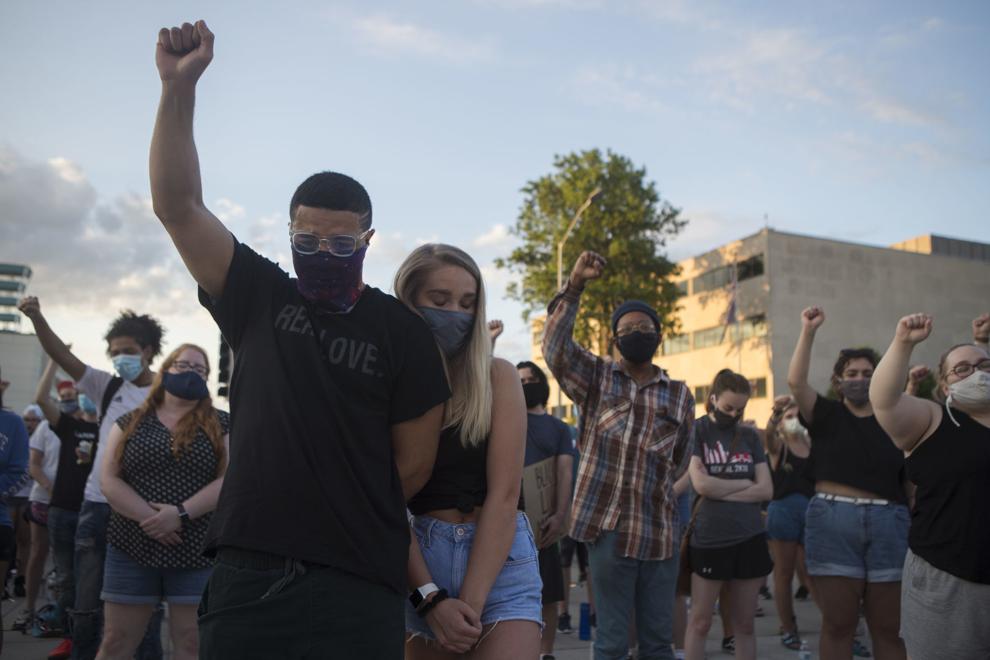 Candlelight Vigil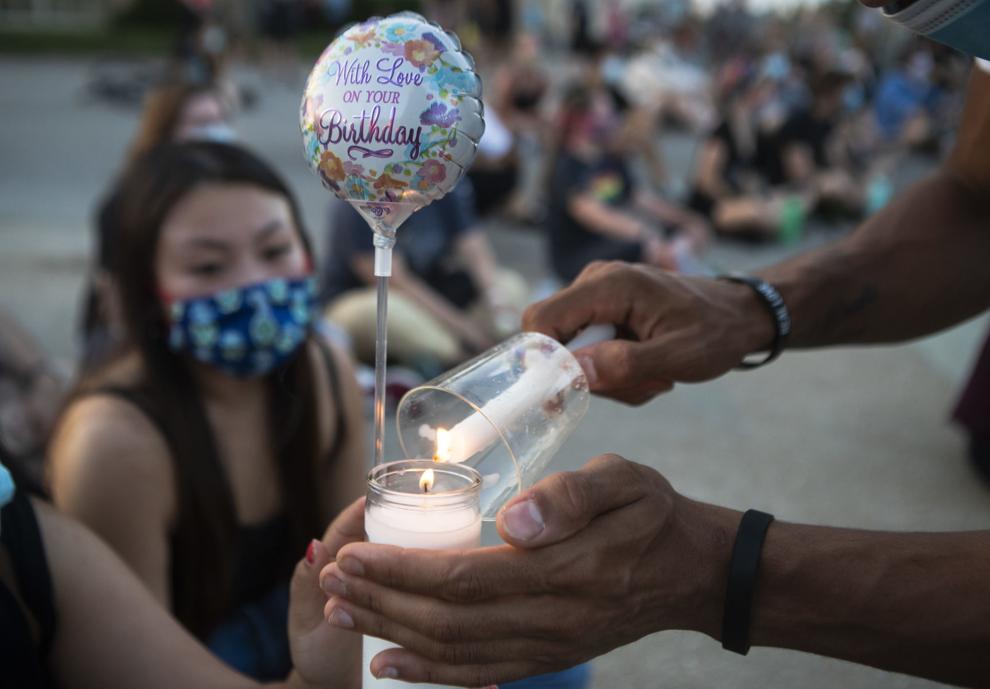 Candlelight Vigil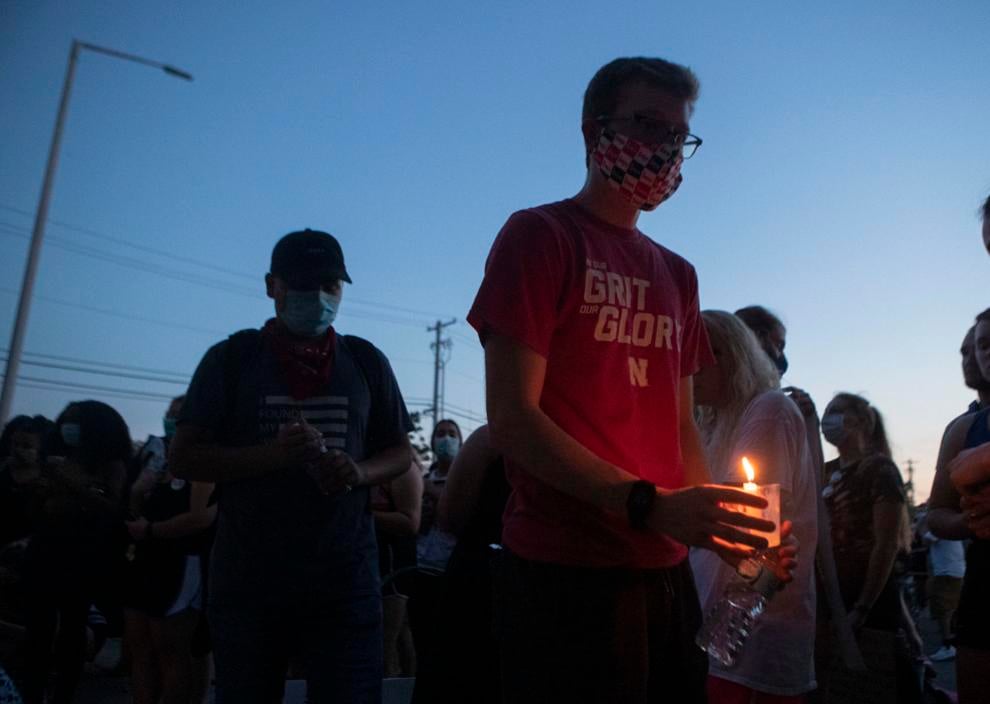 Candlelight Vigil
Candlelight Vigil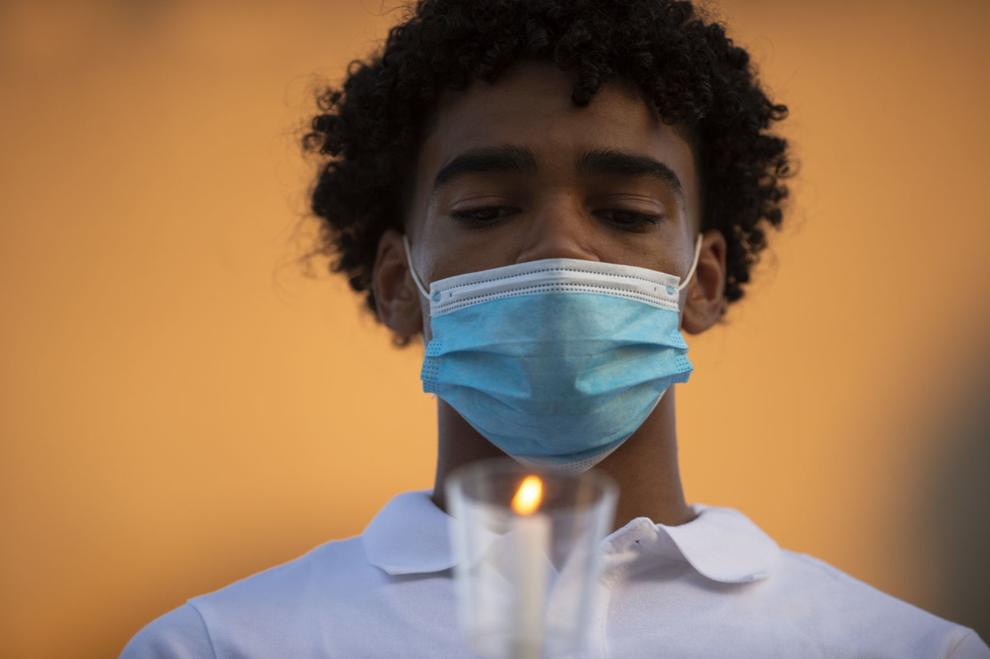 Candlelight Vigil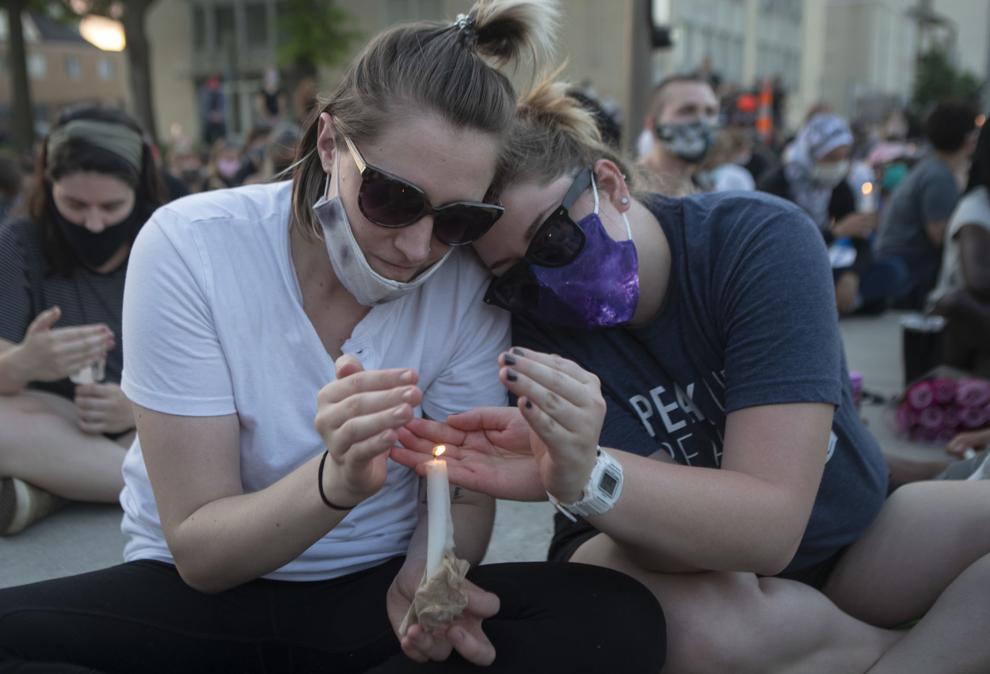 Candlelight Vigil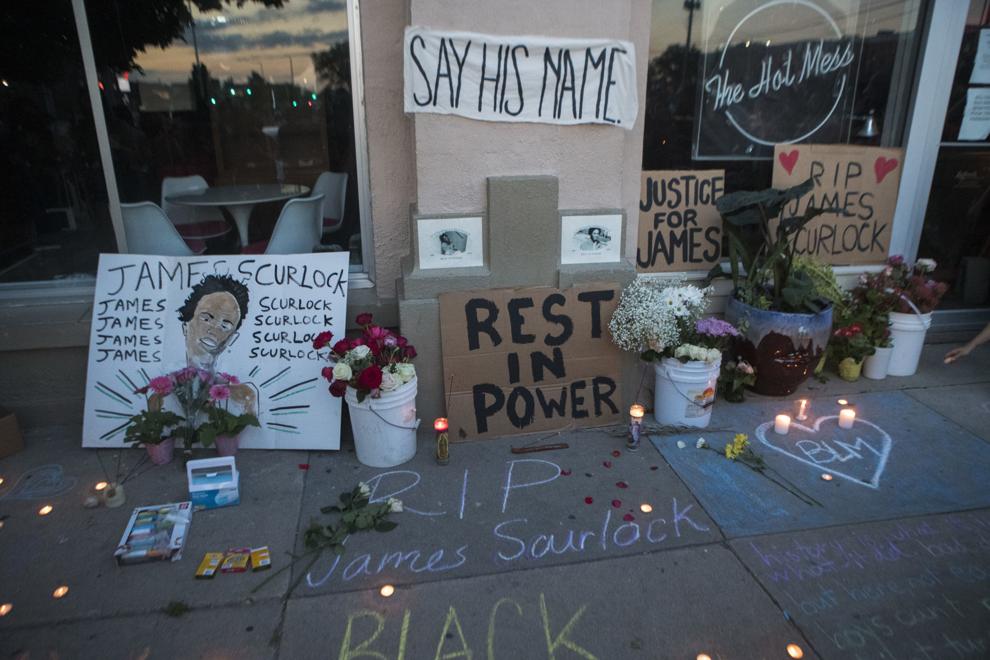 Candlelight Vigil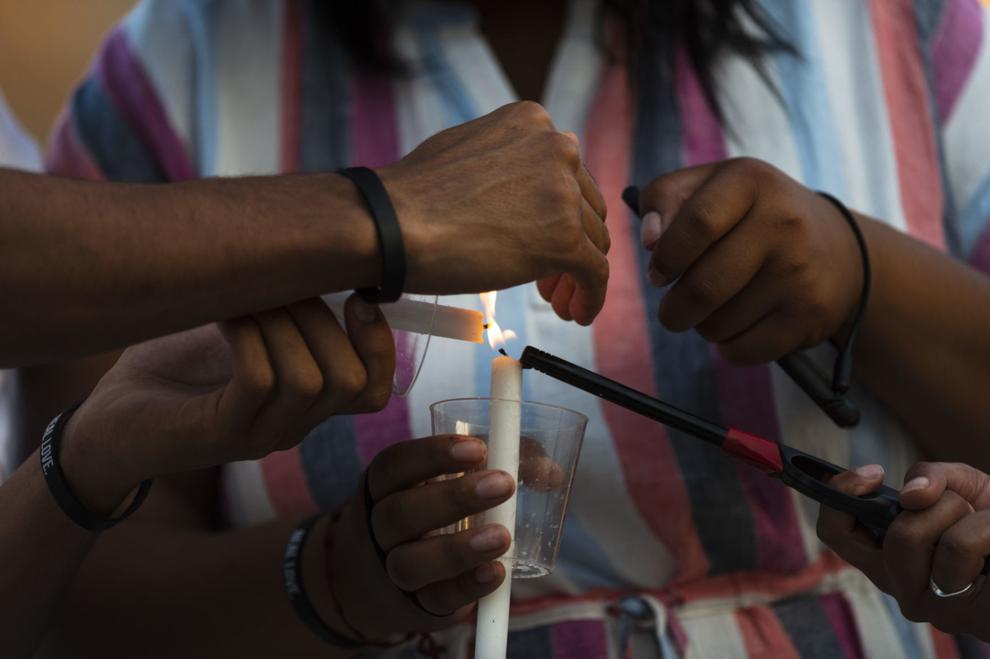 Candlelight Vigil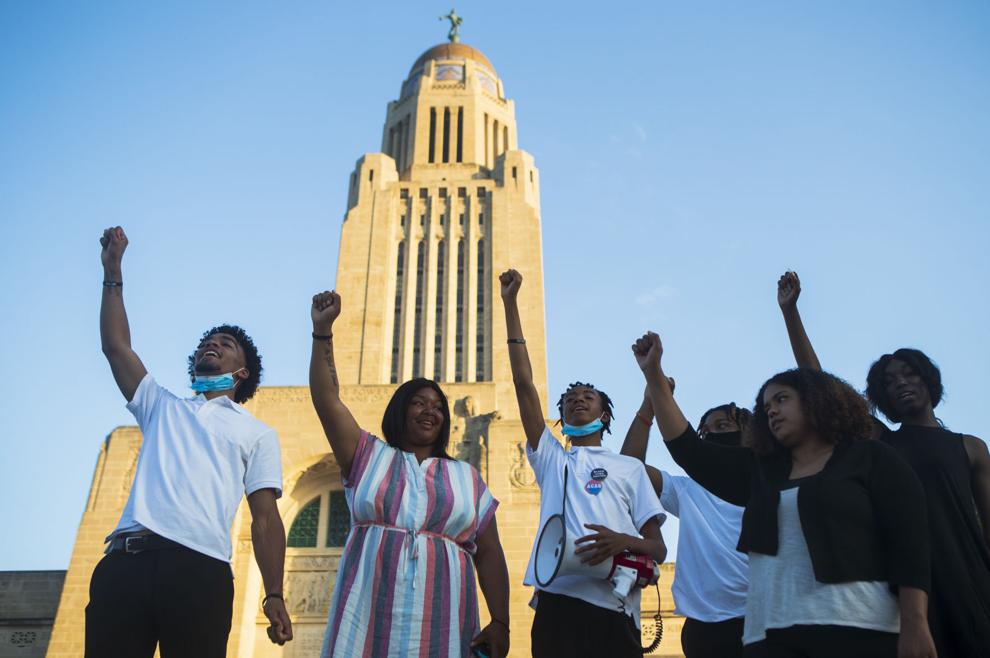 Candlelight Vigil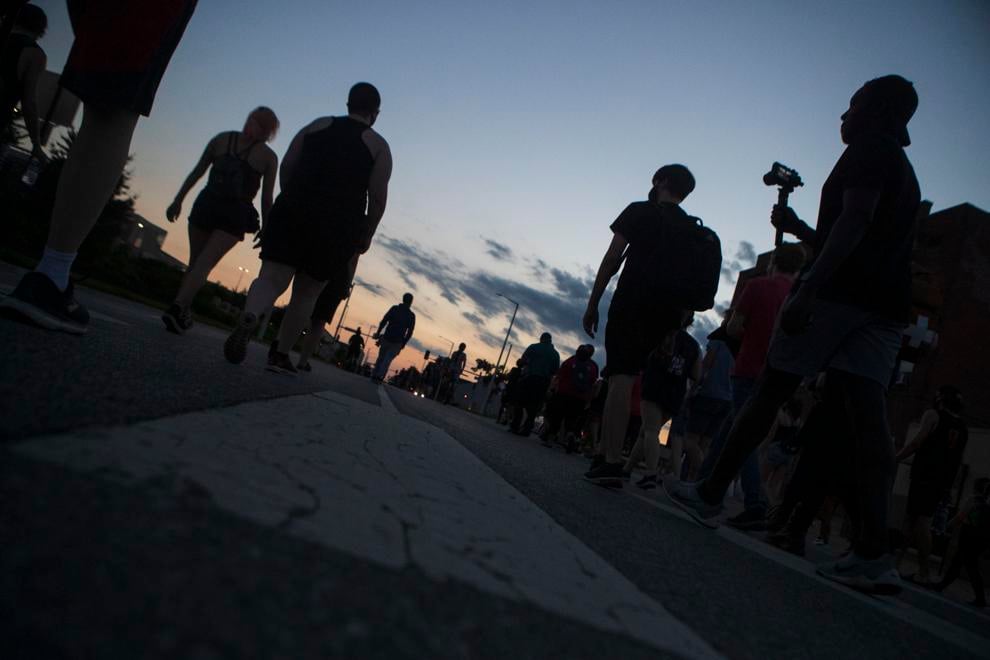 Protest, 6.3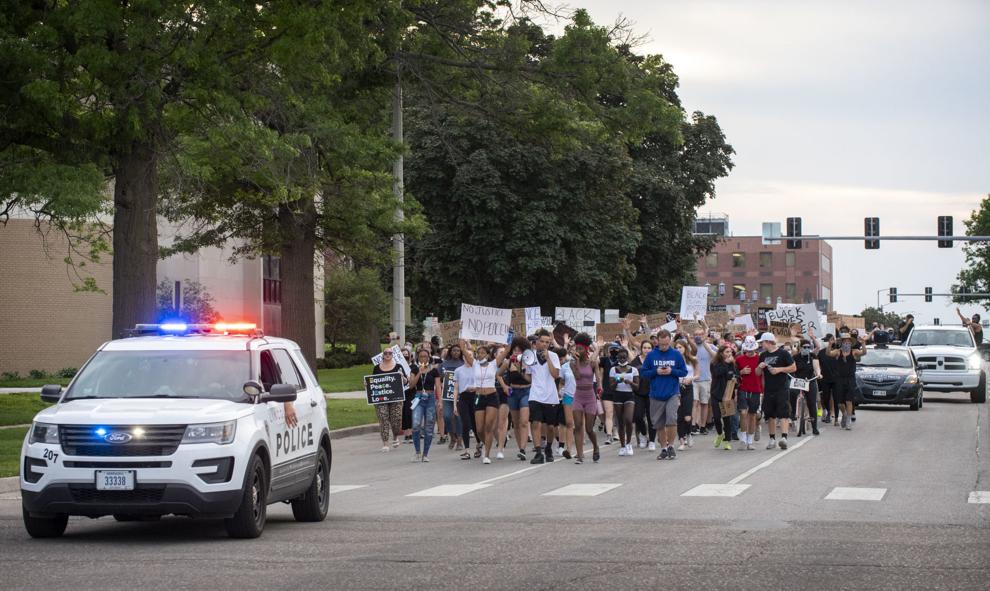 Protest, 6.3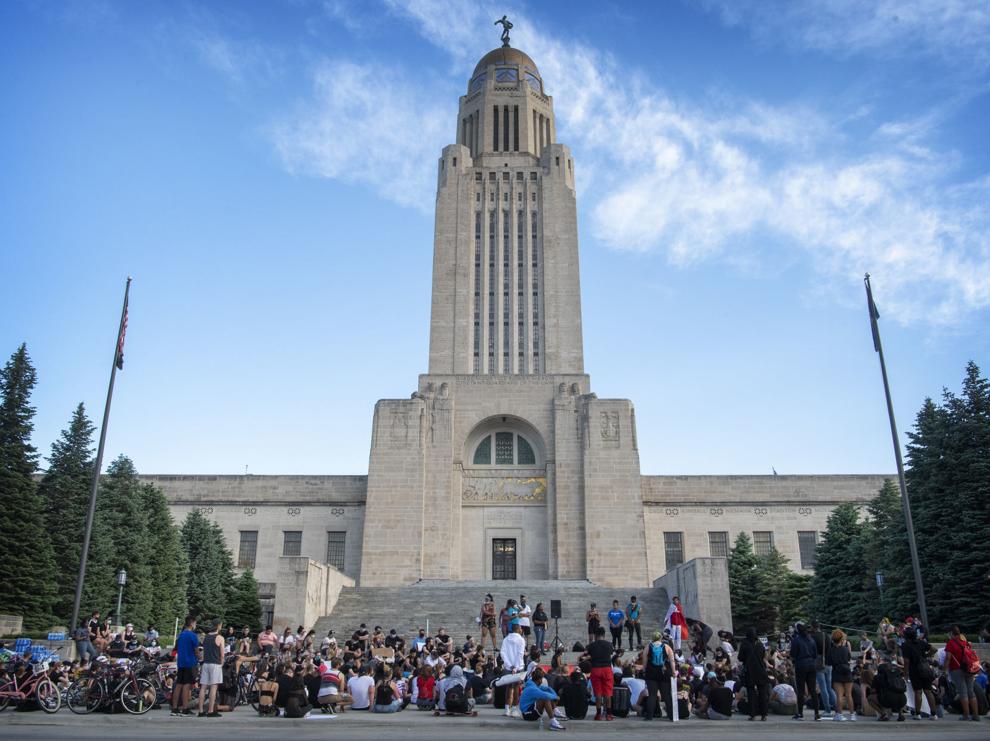 Protest, 6.3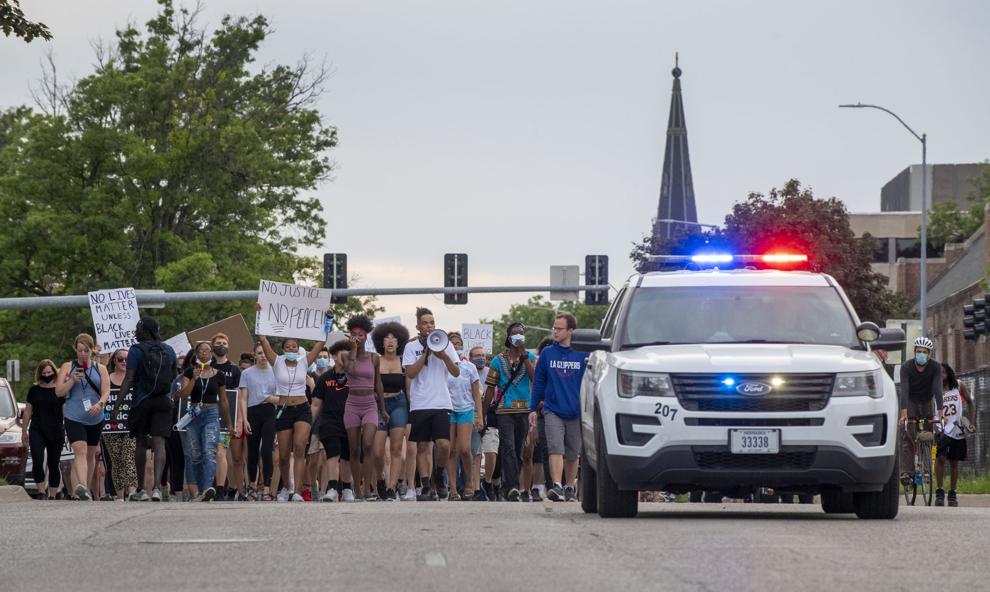 County-City Building protest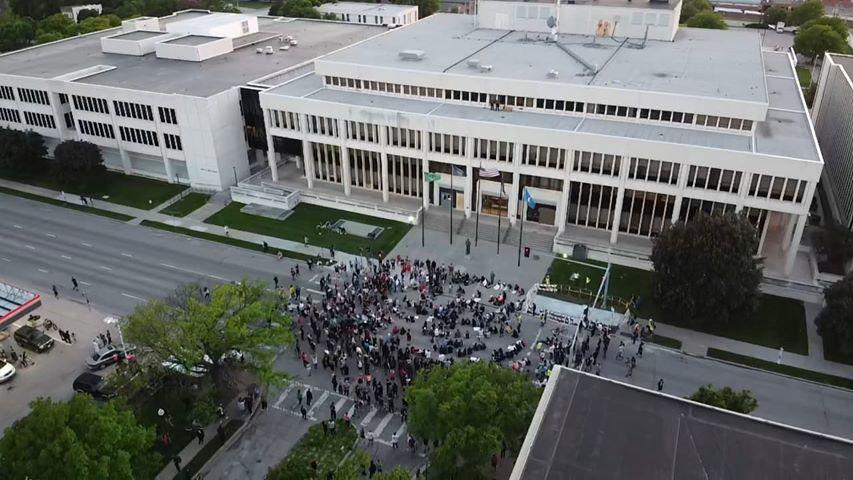 County-City Building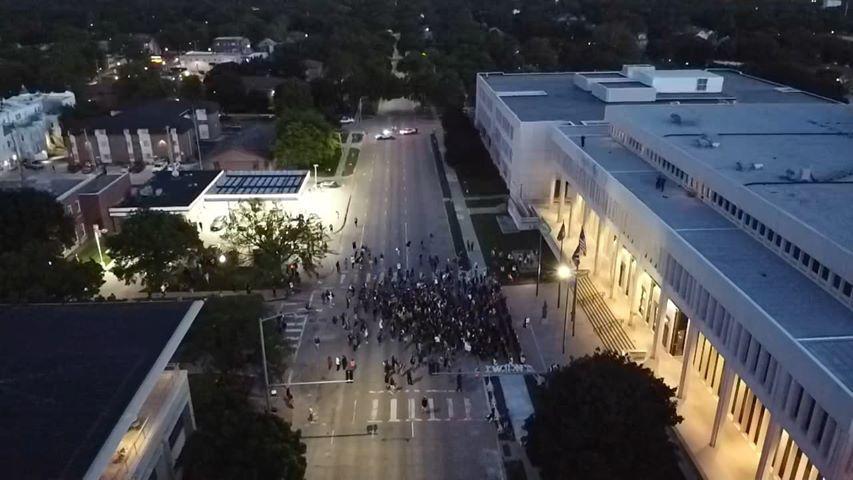 Protest, 6.2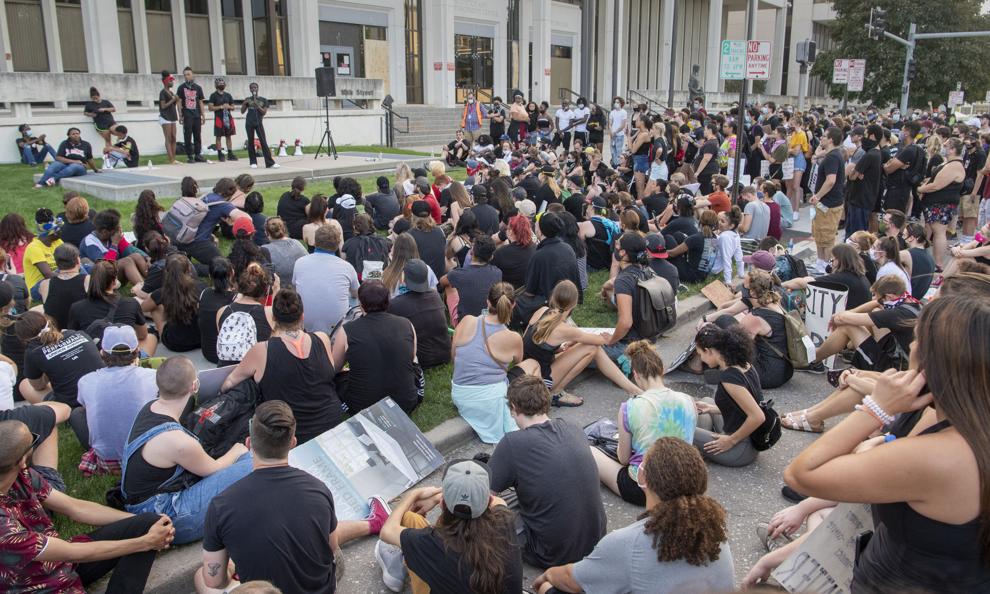 Protest, 6.2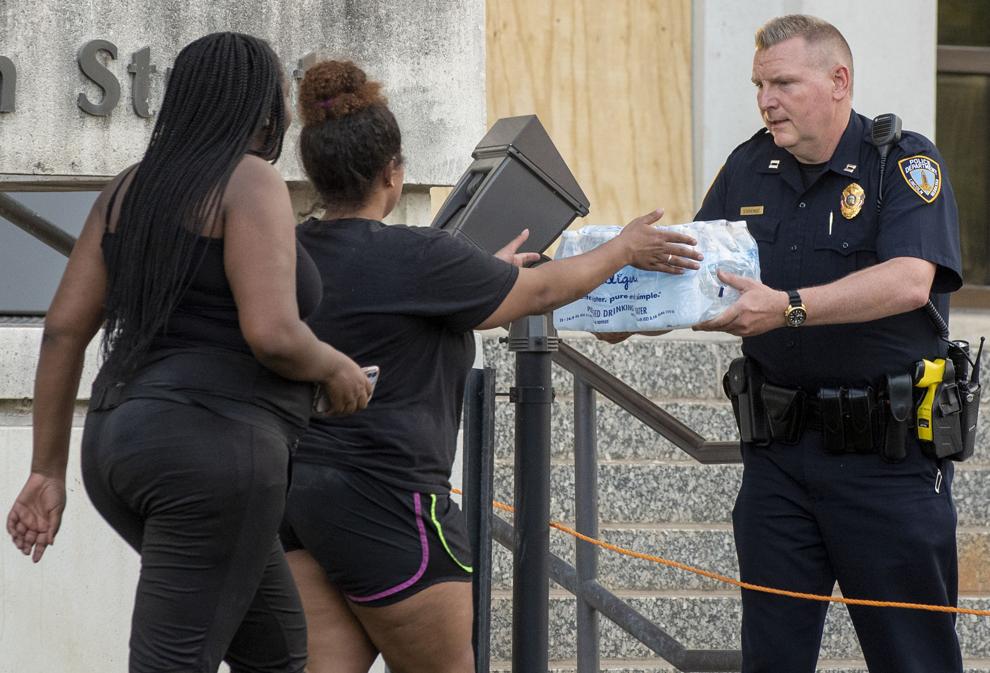 Protest, 6.2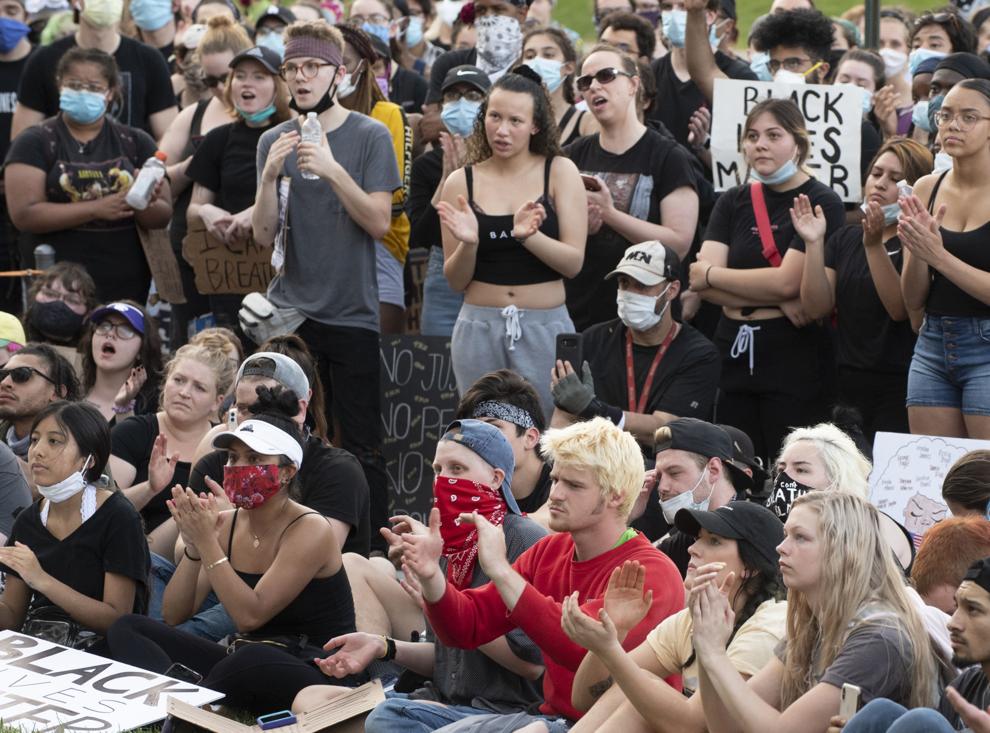 Protest, 6.2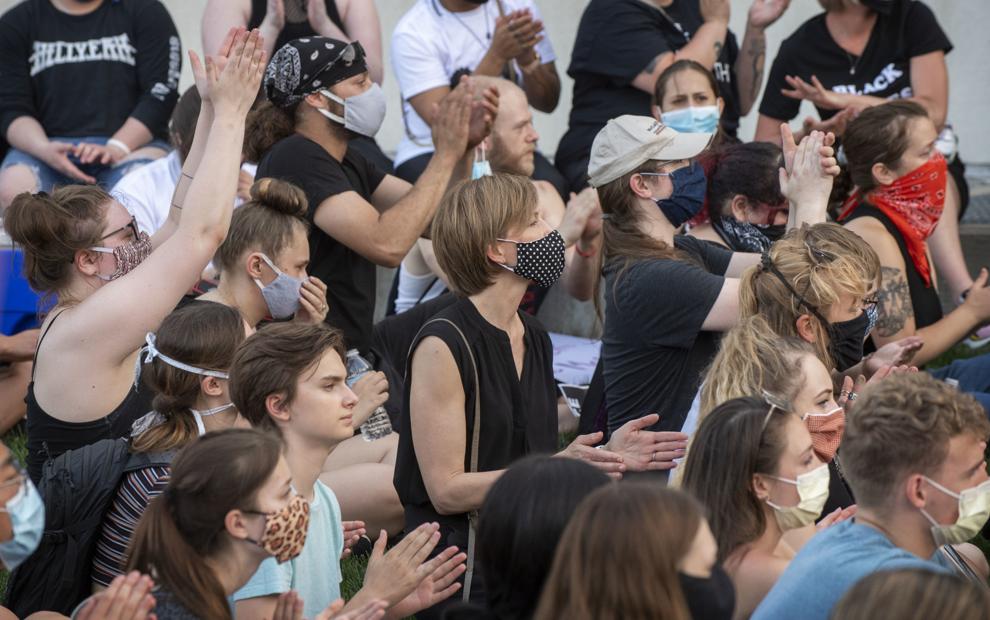 Protest, 6.2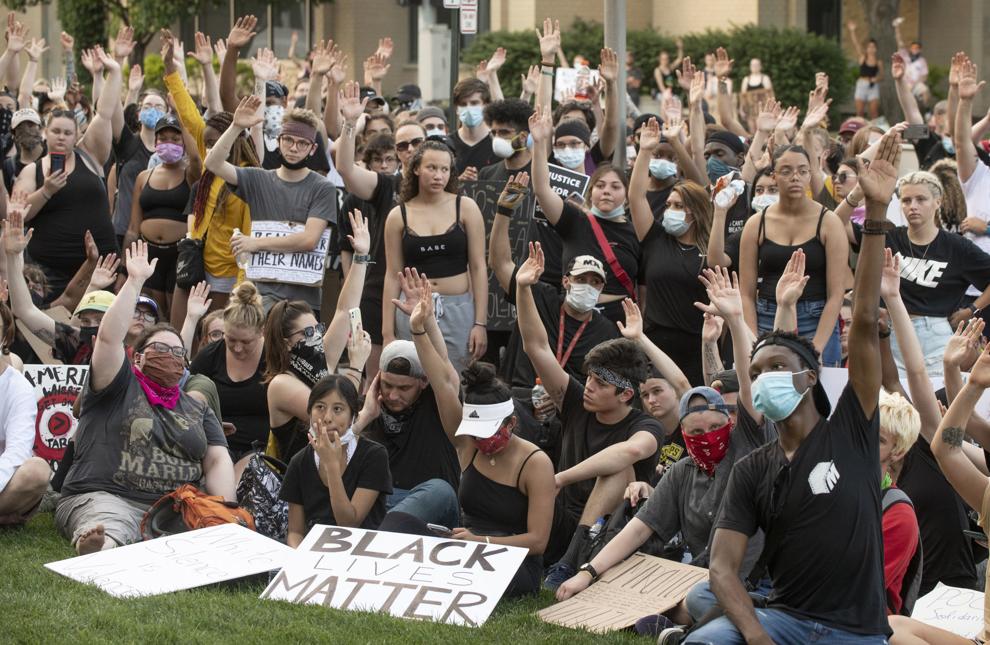 WATCH NOW: Marches, speeches highlight Tuesday night protests
WATCH NOW: Monday night protests in Lincoln run smoothly
Protest, 6.1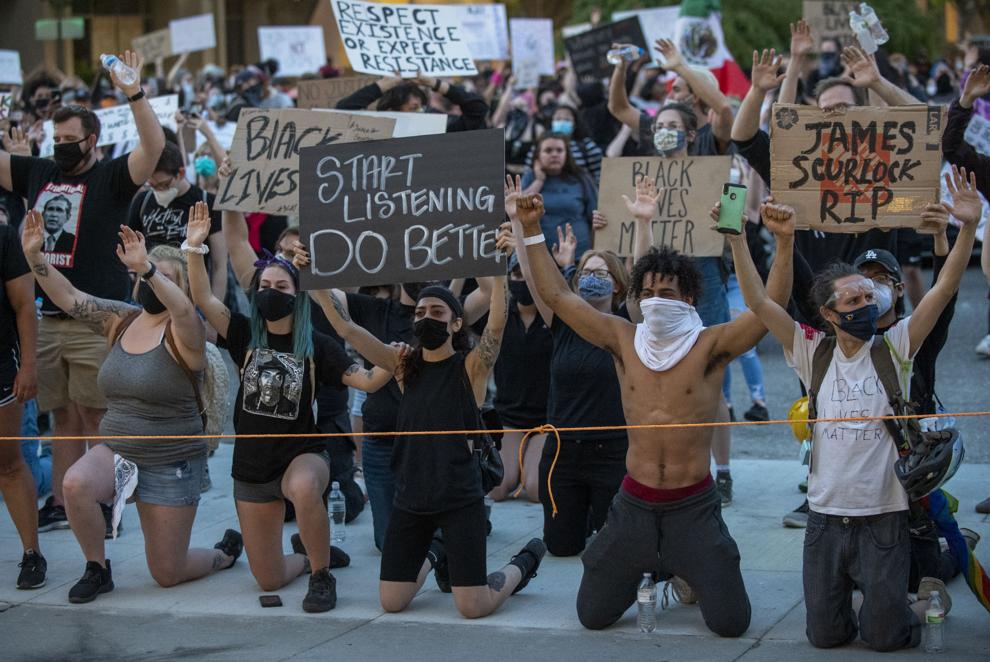 Protest, 6.1
Protest, 6.1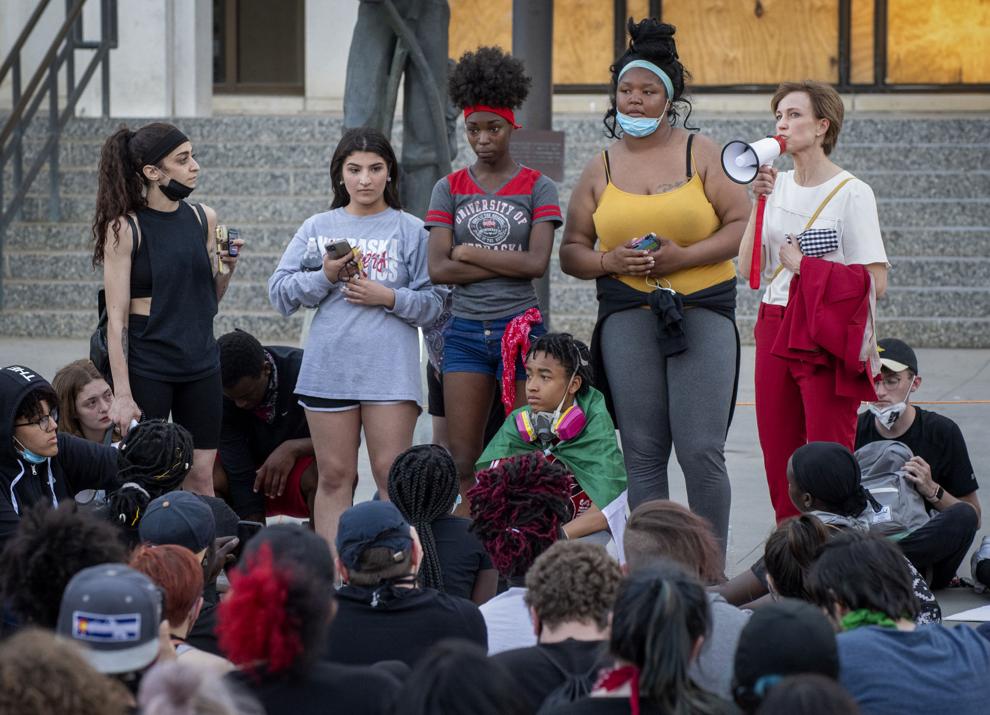 Target Boarded Up, 6.1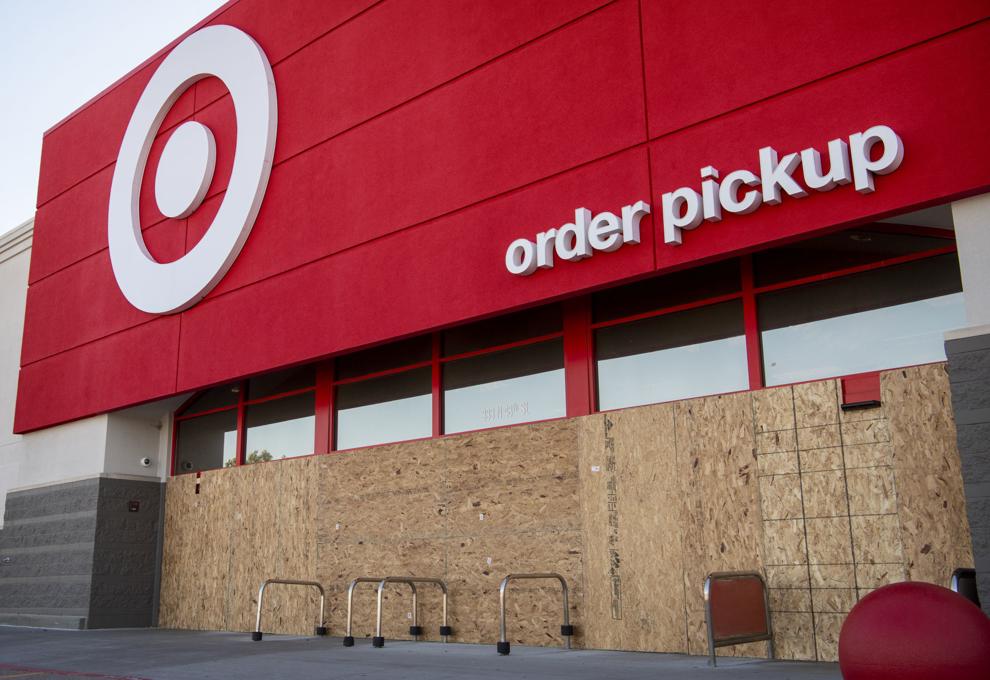 Watch Now: Sunday night protests in Lincoln
BLM Peaceful Protest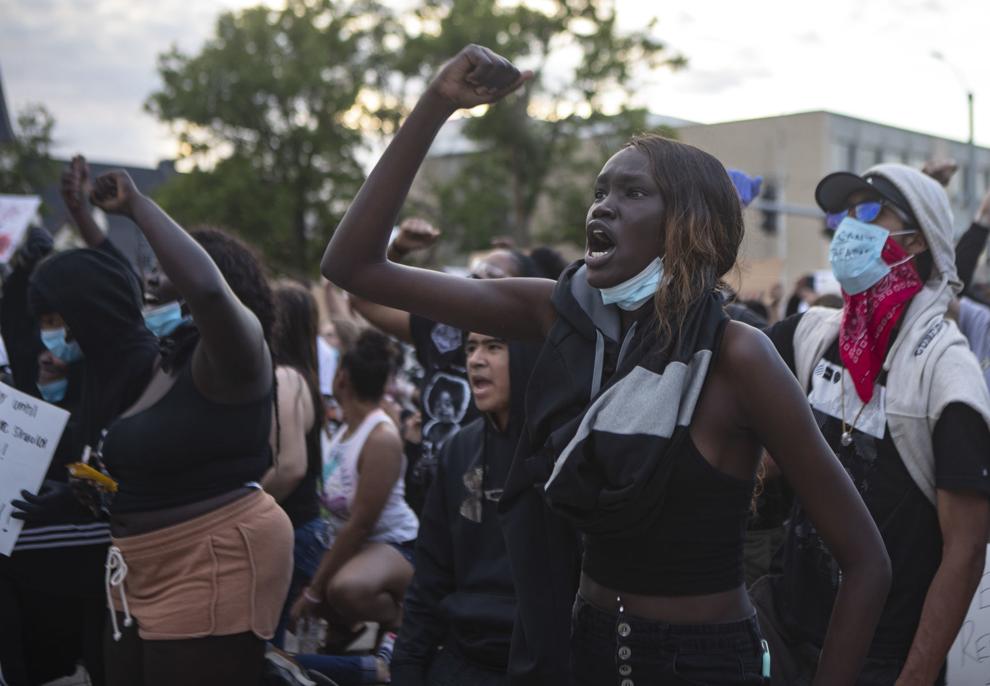 BLM Peaceful Protest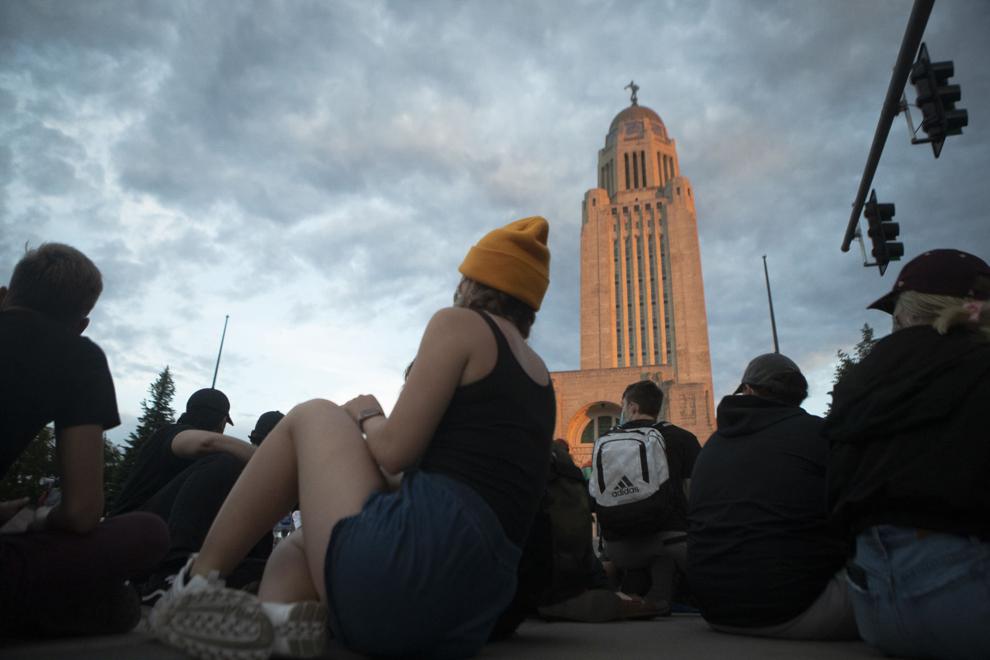 Sunday protest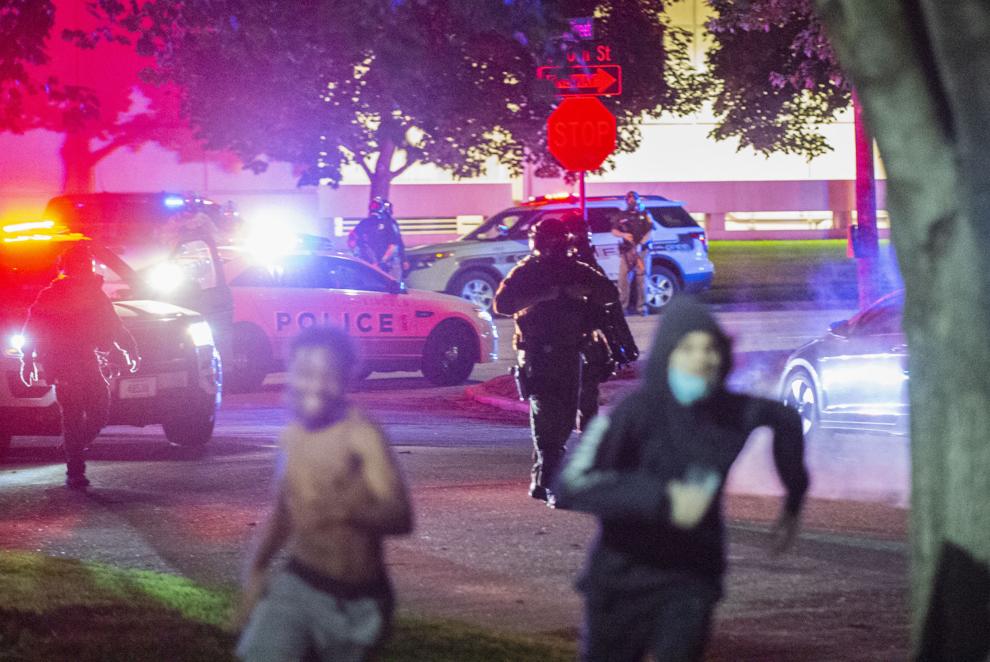 Sunday protest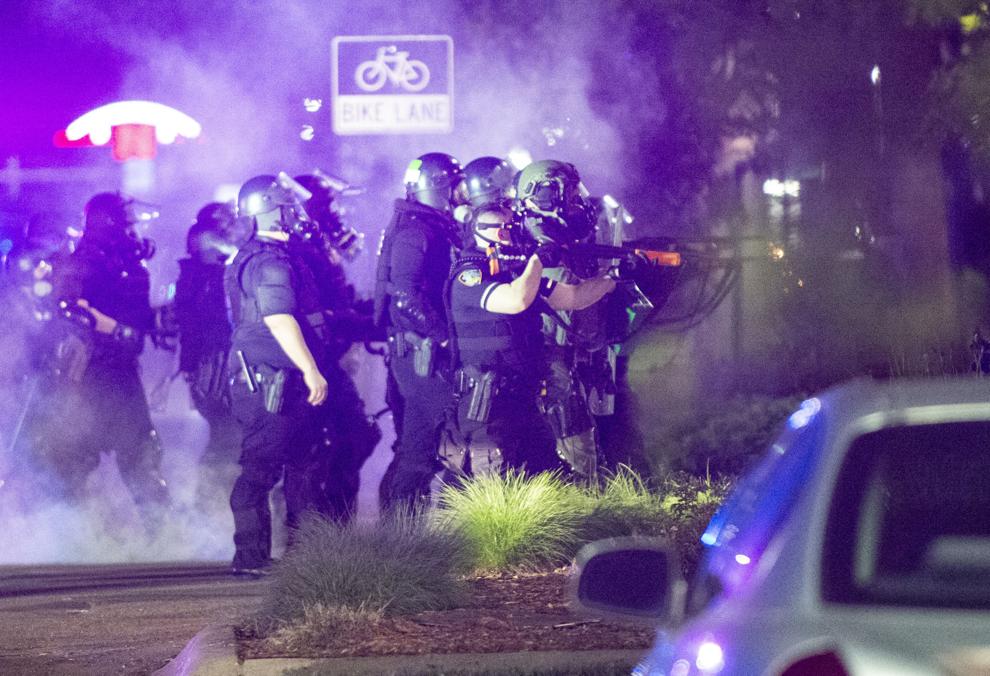 Sunday protest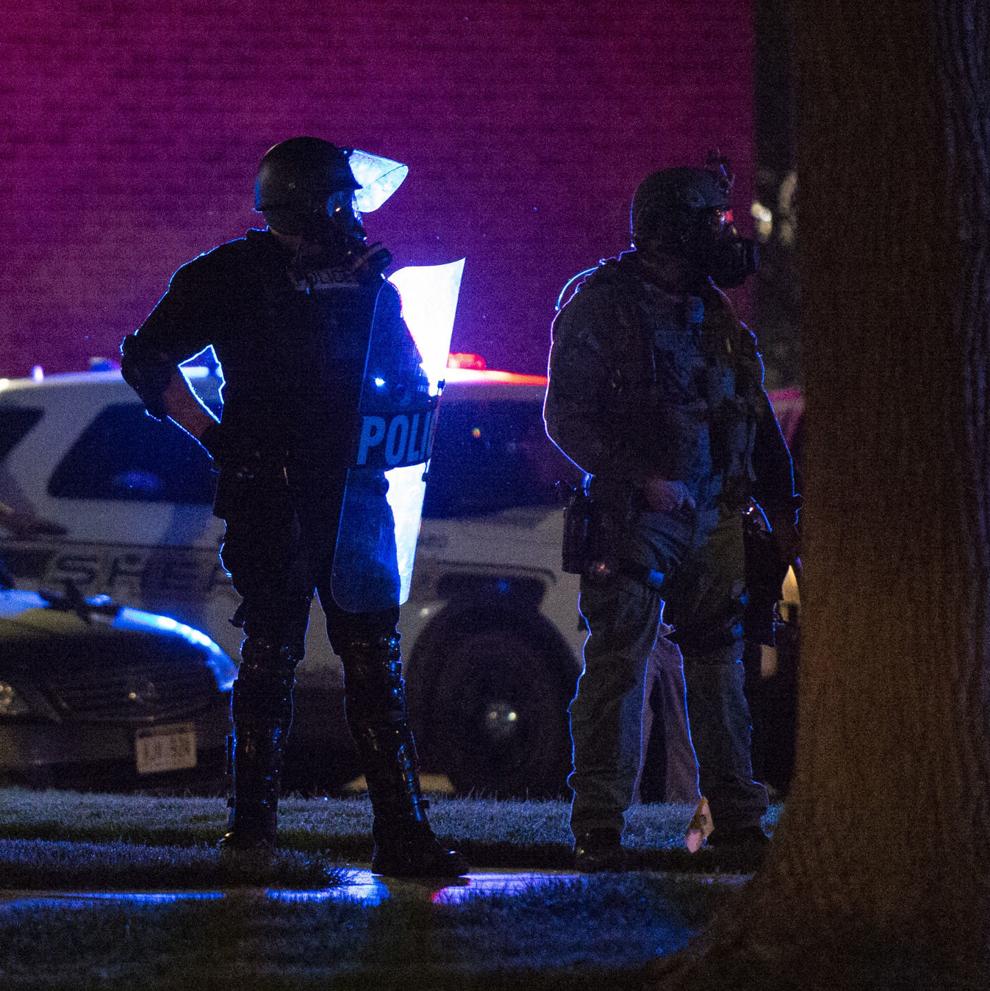 Sunday protest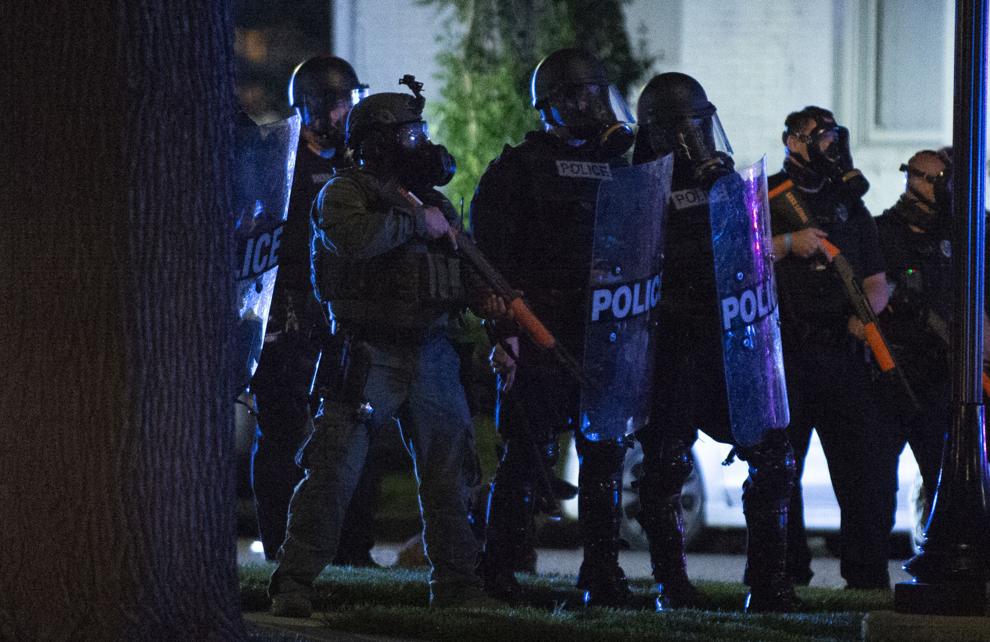 Sunday protest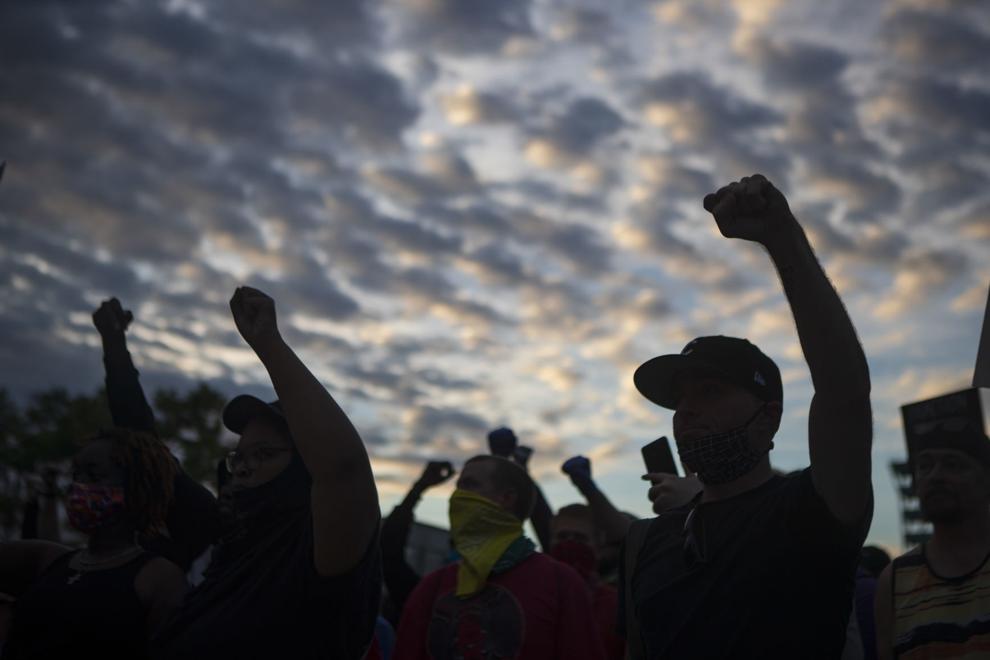 Sunday protest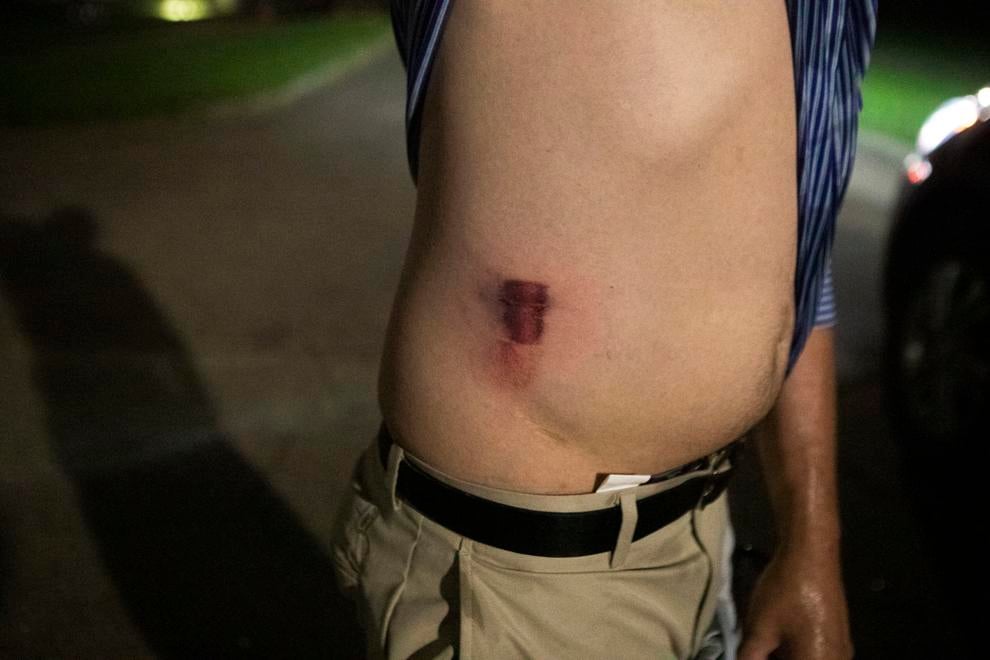 Sunday protest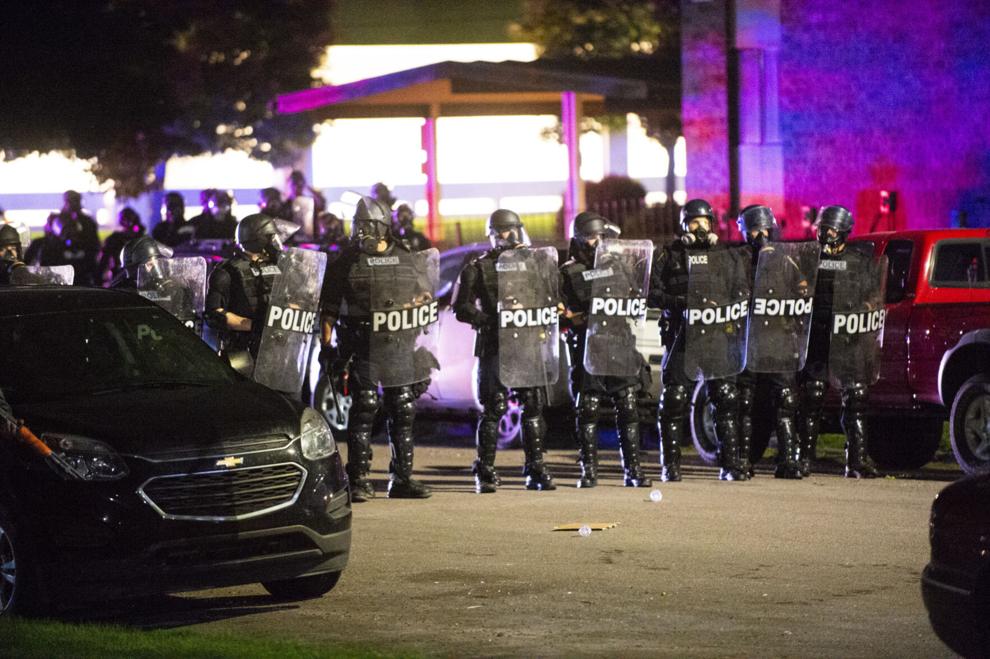 Sunday protest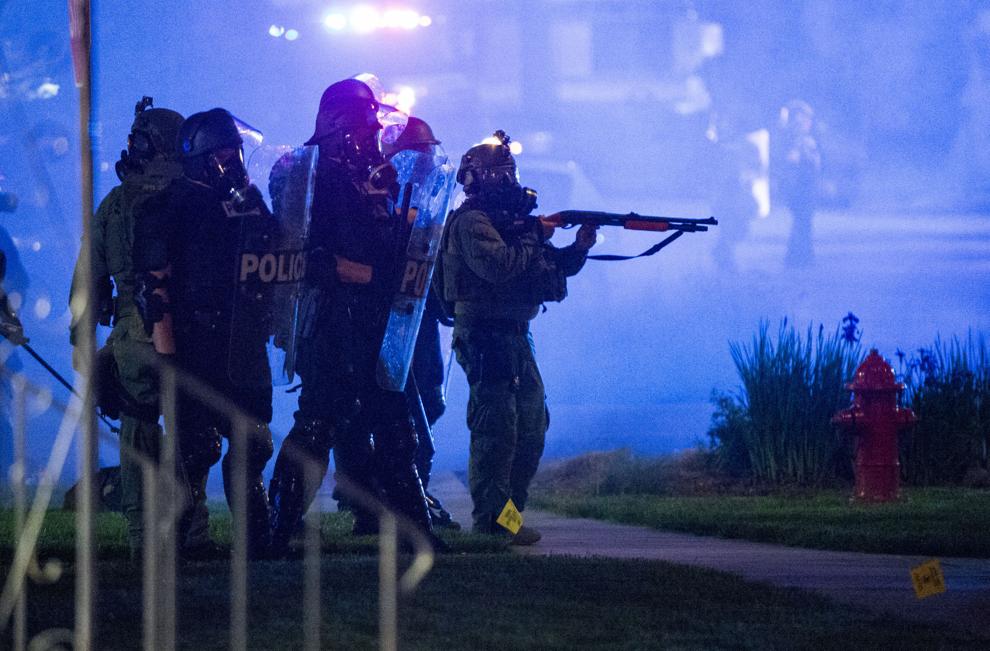 BLM Peaceful Protest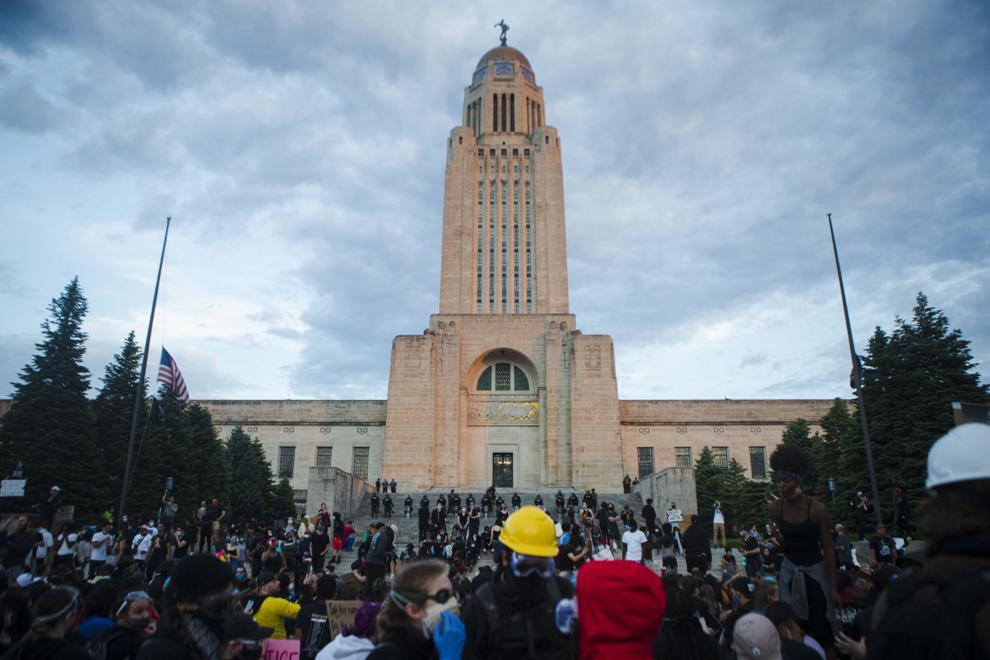 BLM Peaceful Protest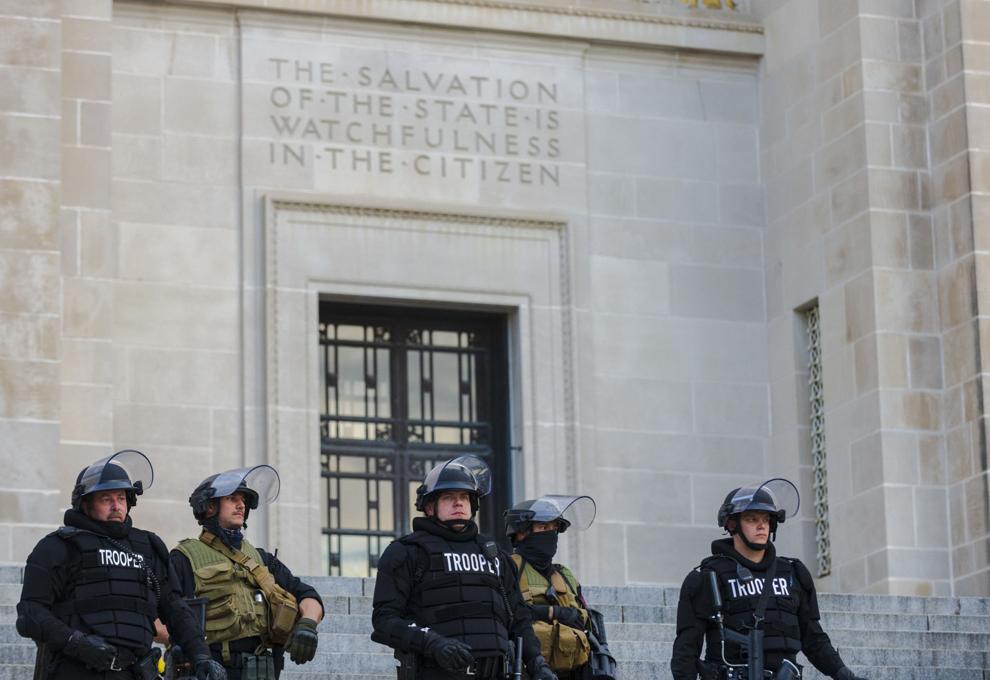 Watch Now: LJS reporter detained; some protesters arrested after Lincoln curfew
Watch Now: Rally outside State Capitol protests George Floyd's death
BLM peaceful protest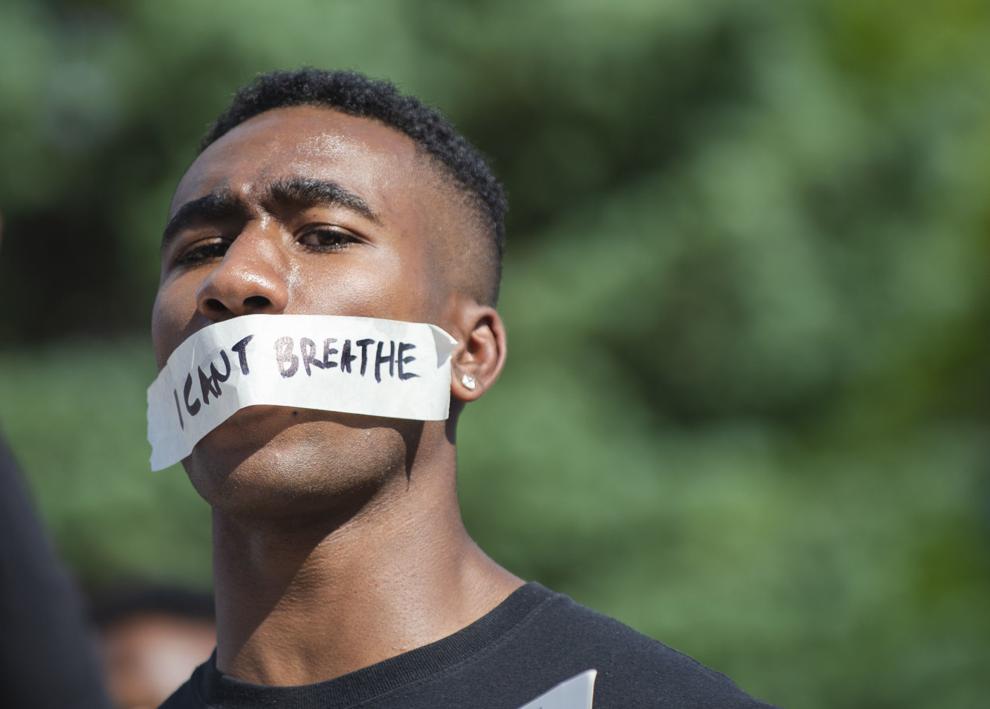 BLM Peaceful Protest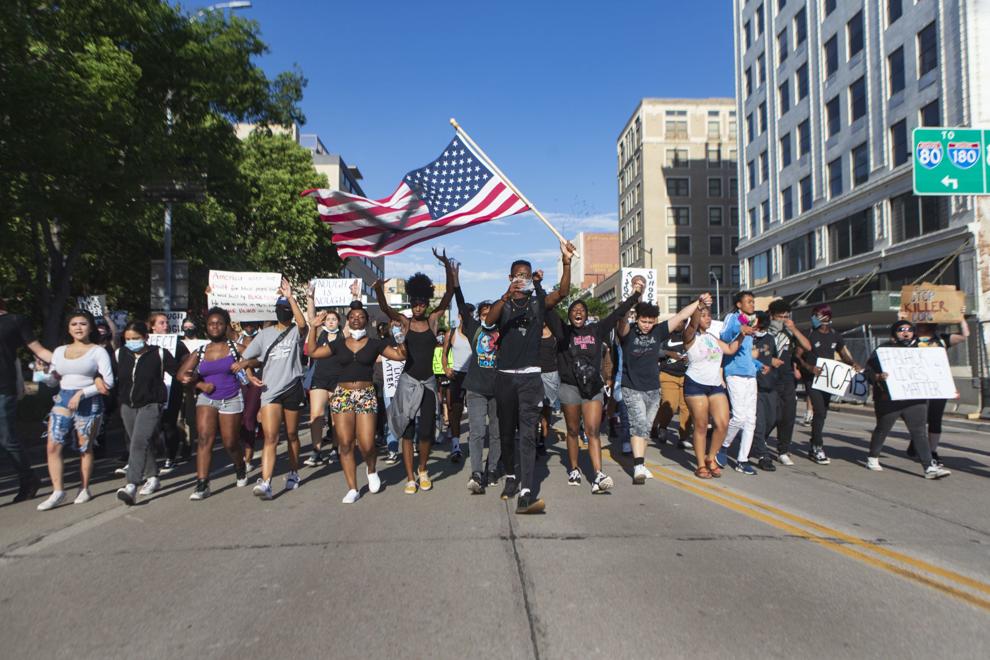 BLM Peaceful Protest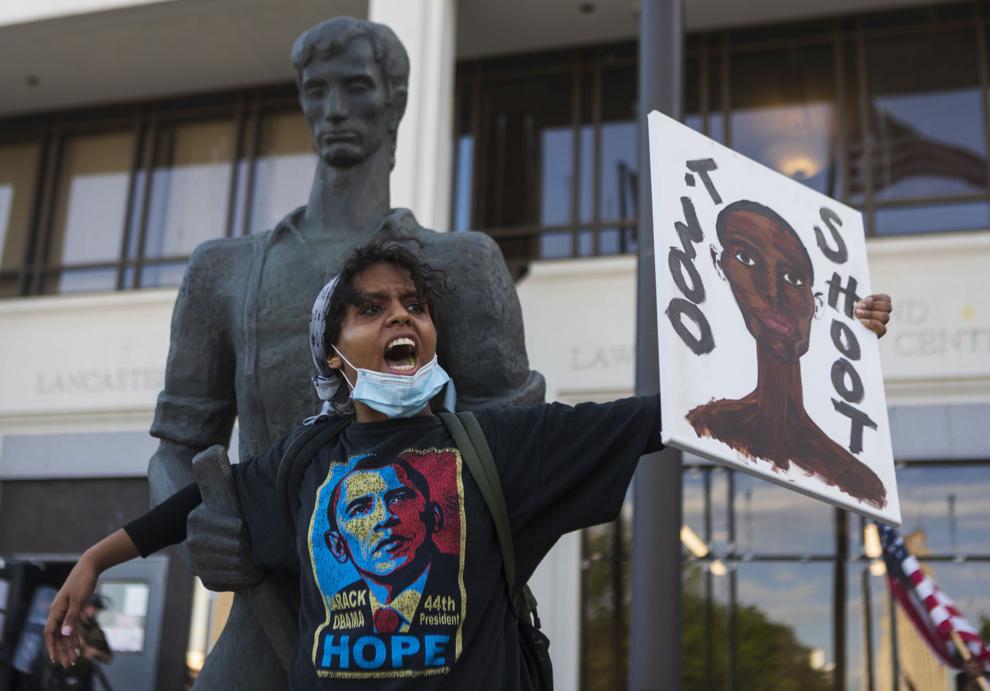 BLM Peaceful Protest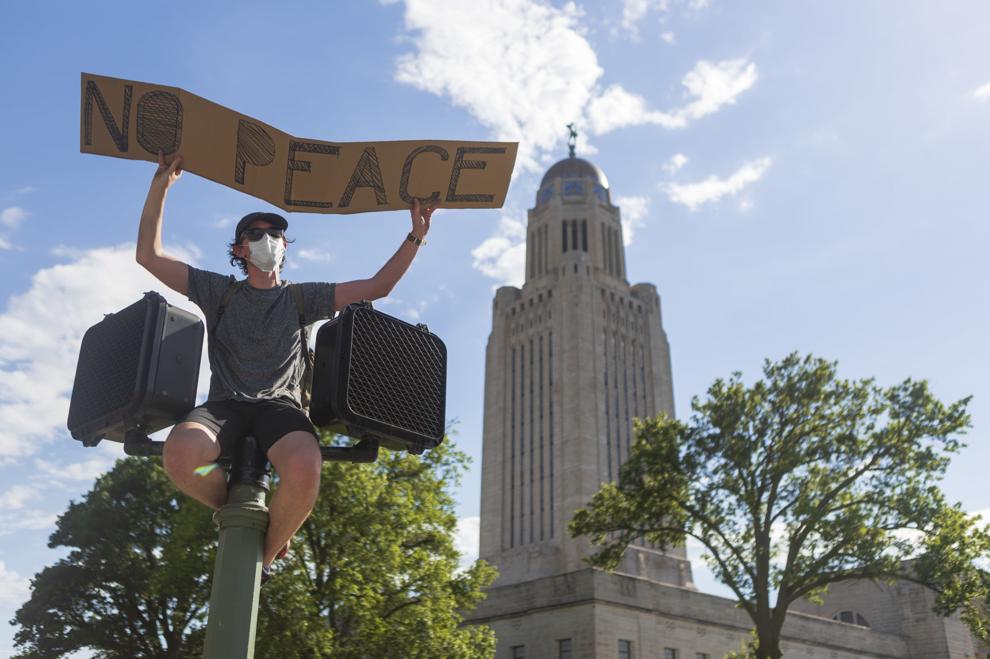 BLM Peaceful Protest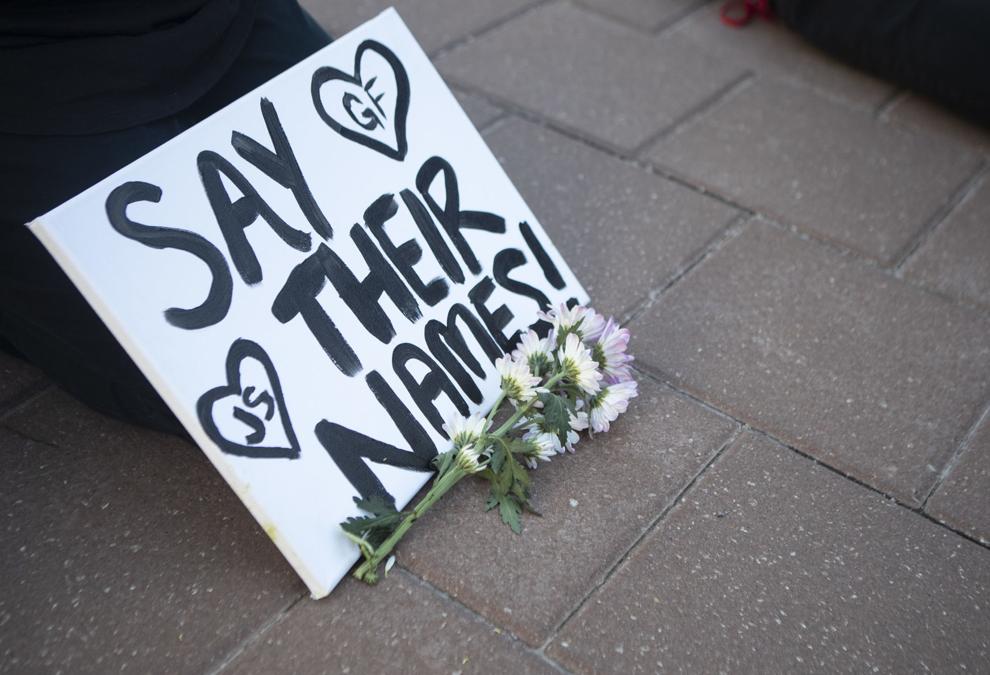 BLM Peaceful Protest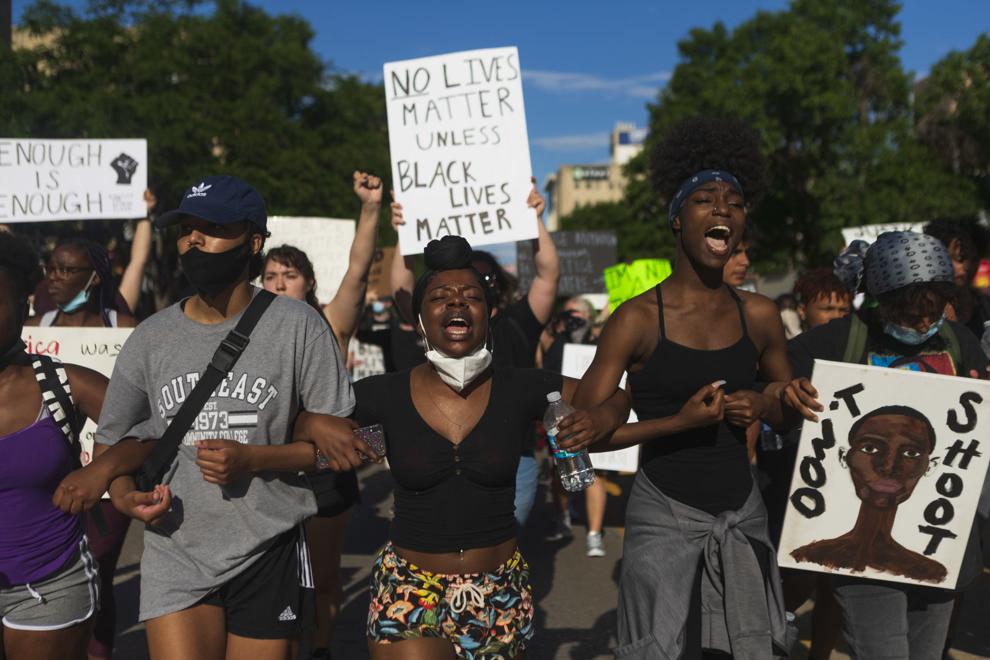 BLM Peaceful Protest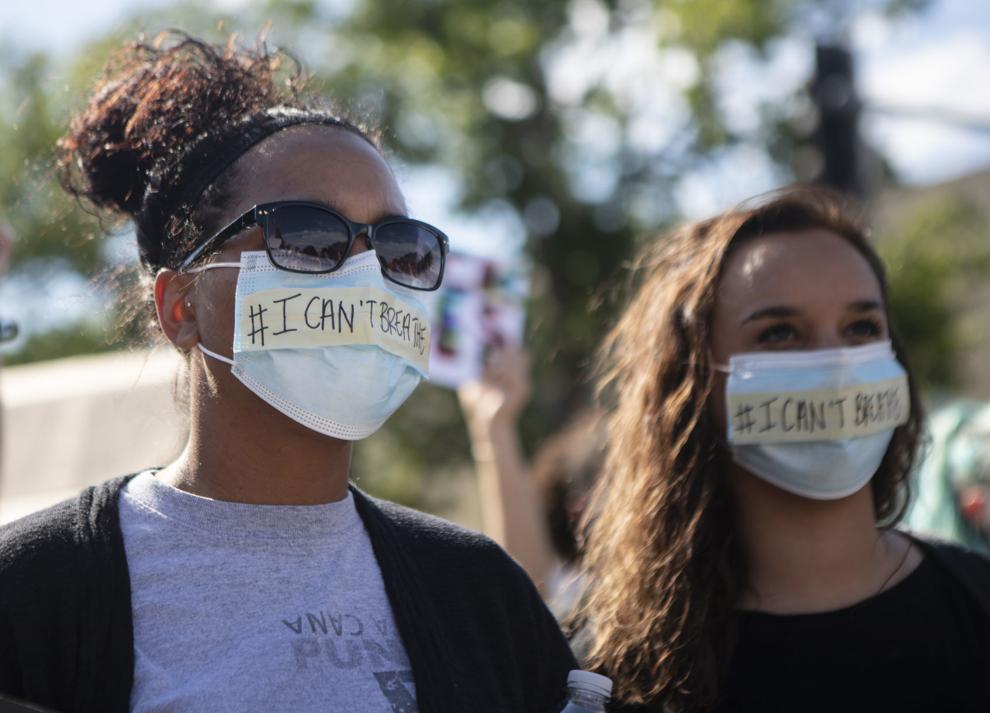 BLM Peaceful Protest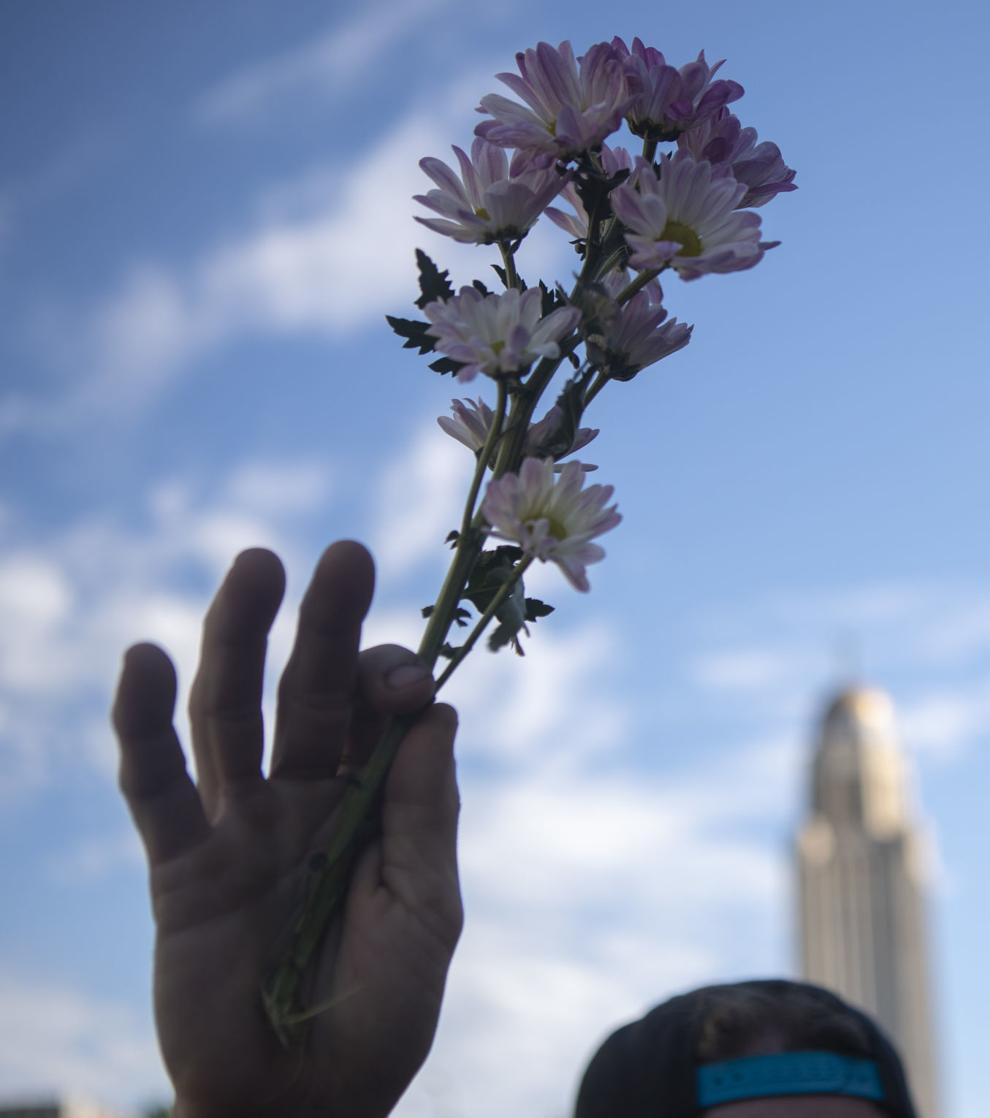 BLM Peaceful Protest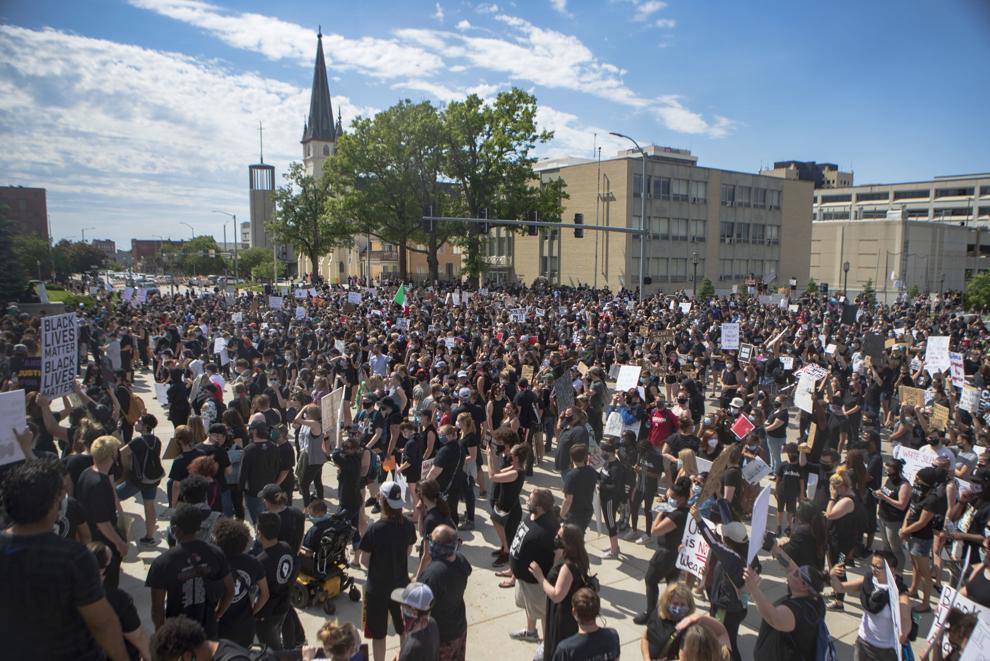 BLM Peaceful Protest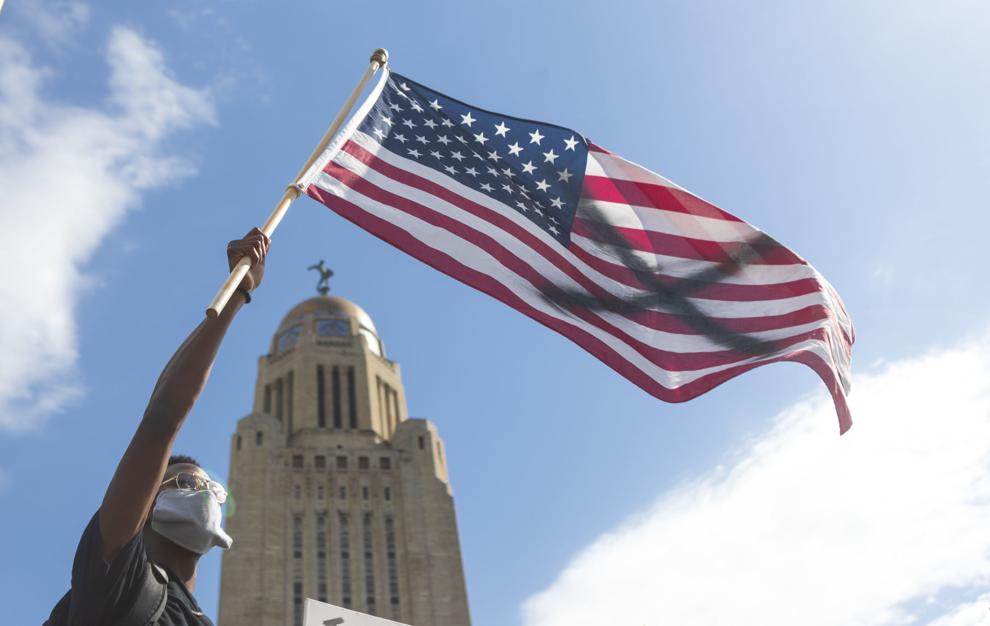 WATCH NOW: Protests over George Floyd's death continue outside state Capitol on Sunday
Sunday protest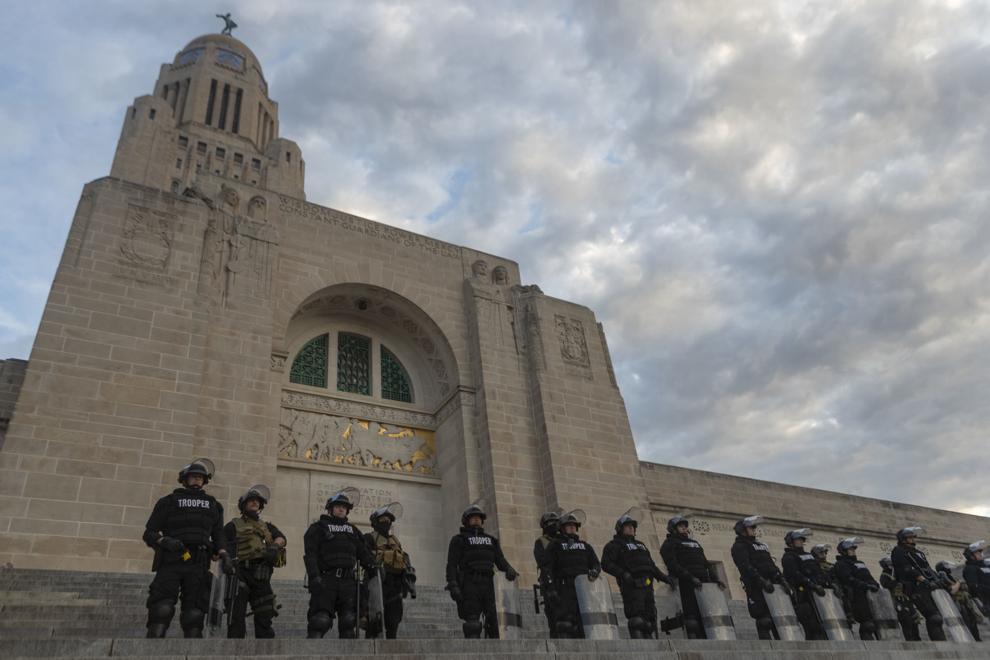 WATCH NOW: Mayor Leirion Gaylor Baird provides updates on protests in Lincoln
Watch: Volunteers help businesses clean up Lincoln Mall
Protest and Cleanup, 5.31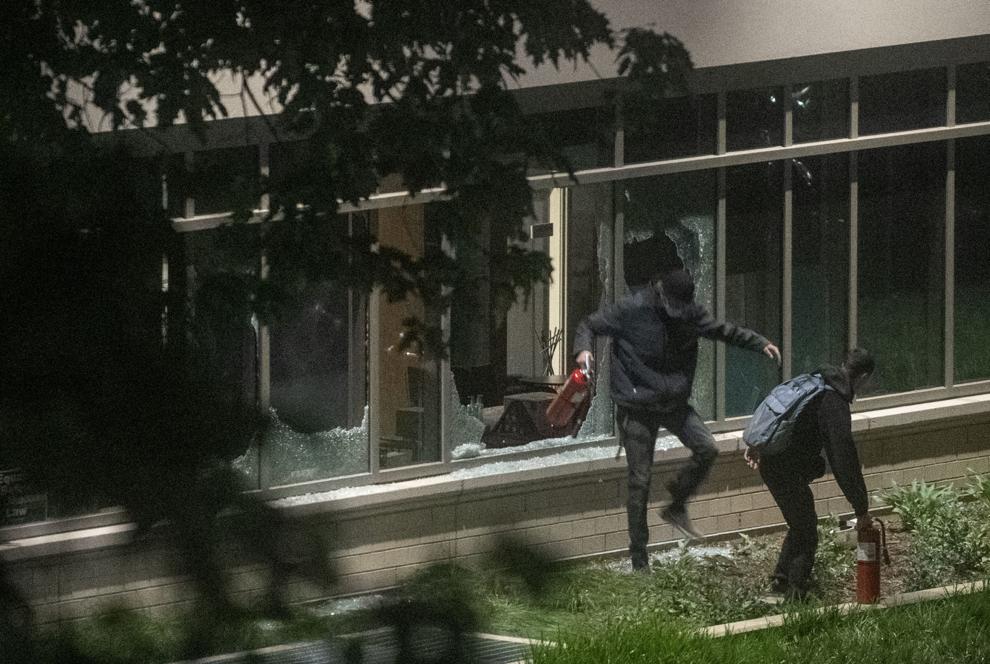 Protest and Cleanup, 5.31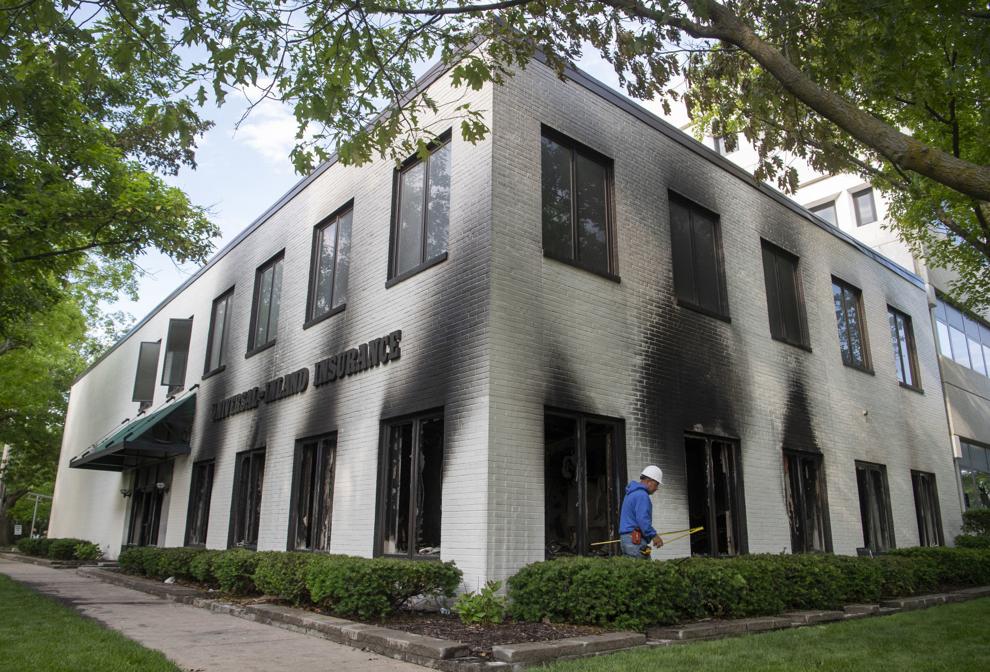 Protest and Cleanup, 5.31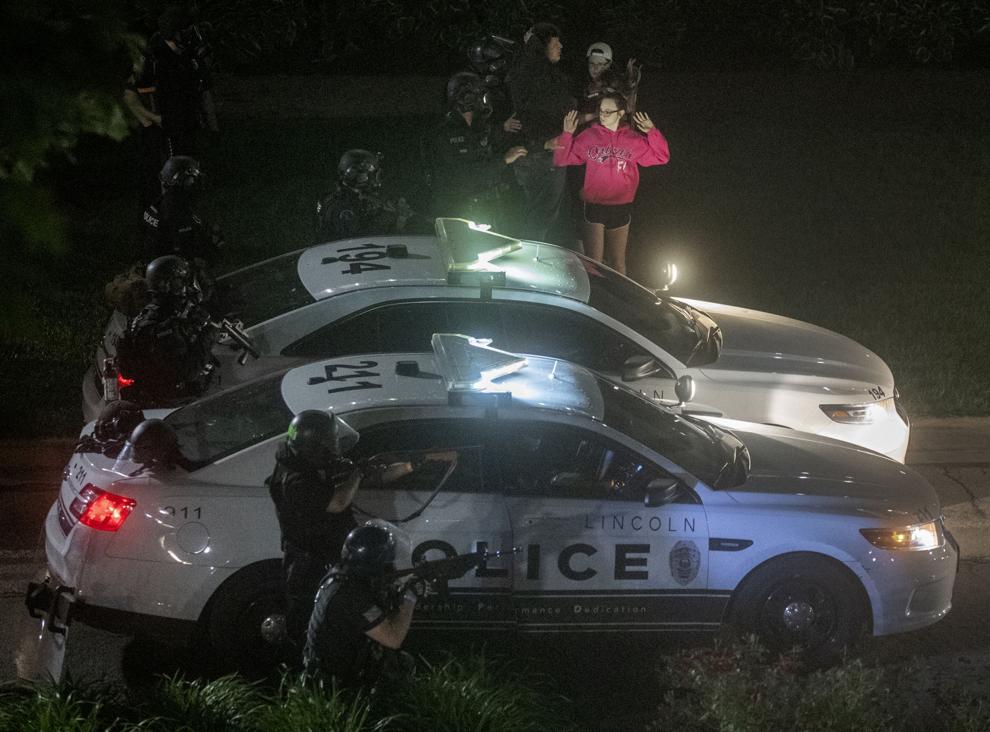 Protest and Cleanup, 5.31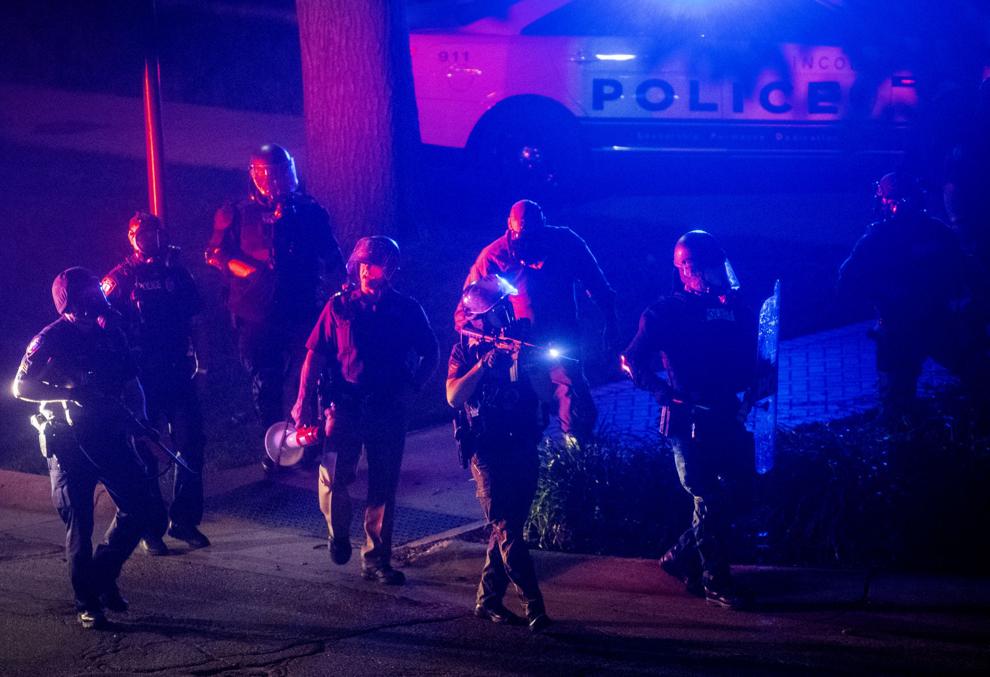 Protest and Cleanup, 5.31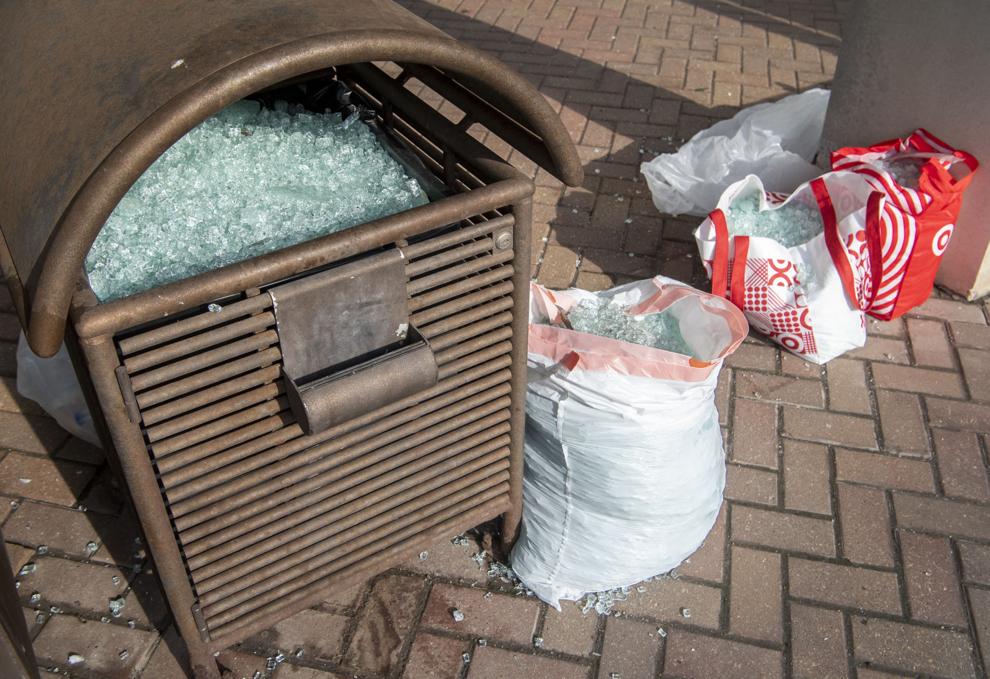 Protest and Cleanup, 5.31
George Floyd Protest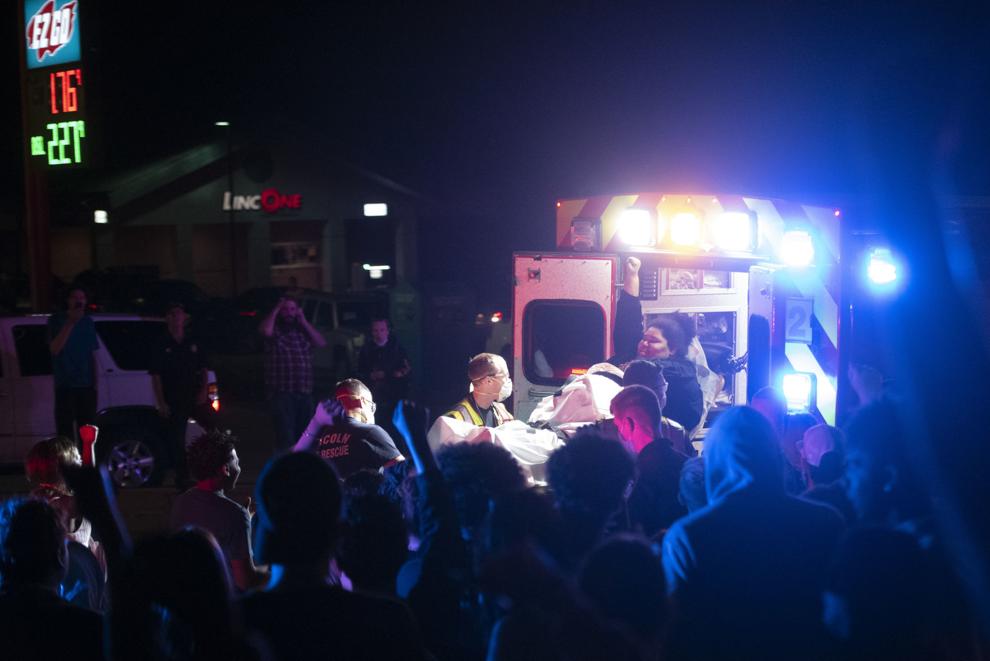 Watch Now: Morning-after view of damage from Saturday night's violence in Lincoln
Protest and Cleanup, 5.31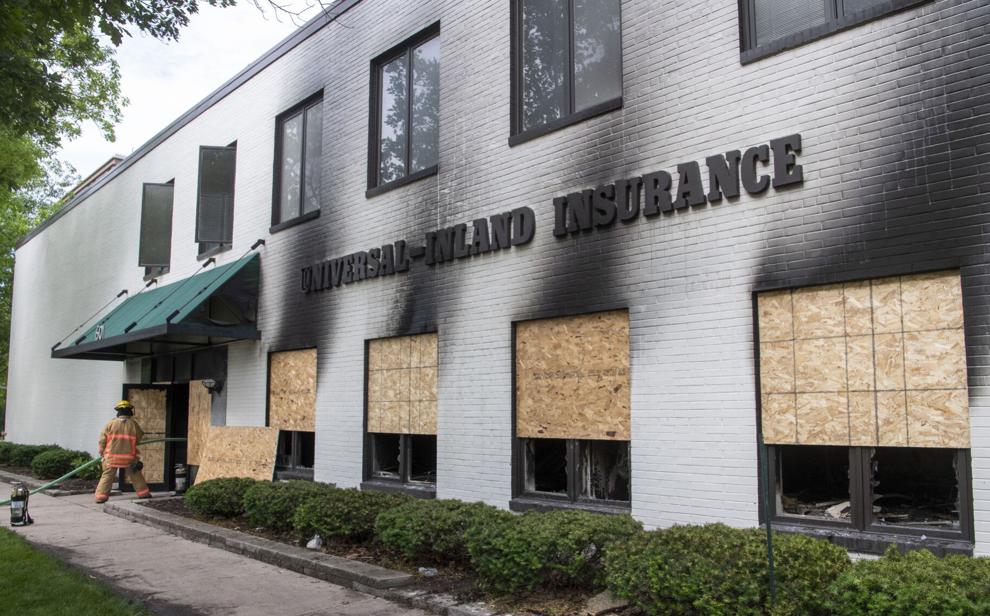 Protest and Cleanup, 5.31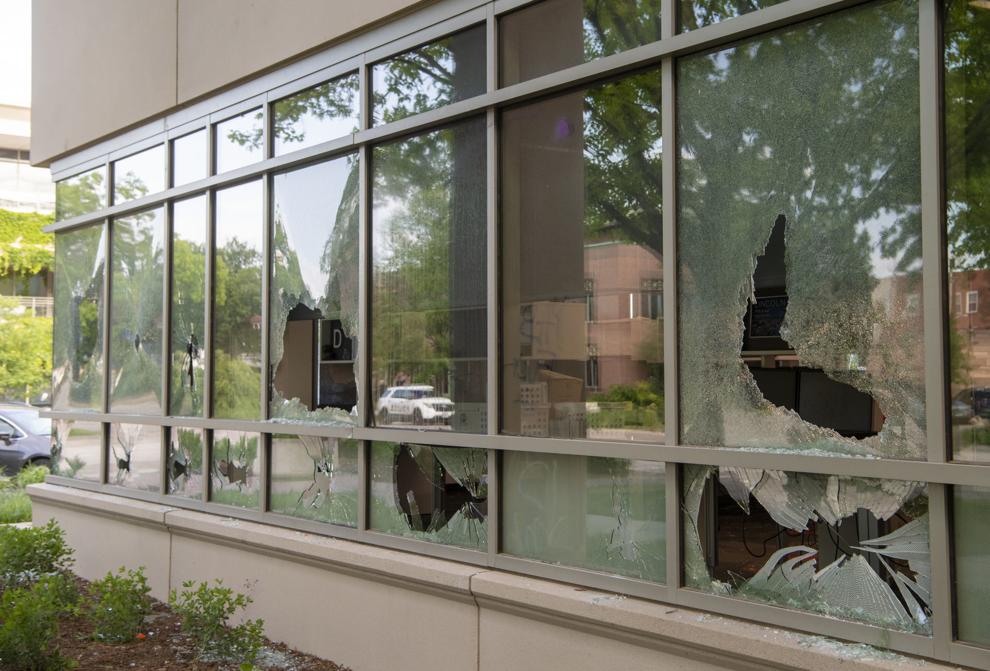 Protest and Cleanup, 5.31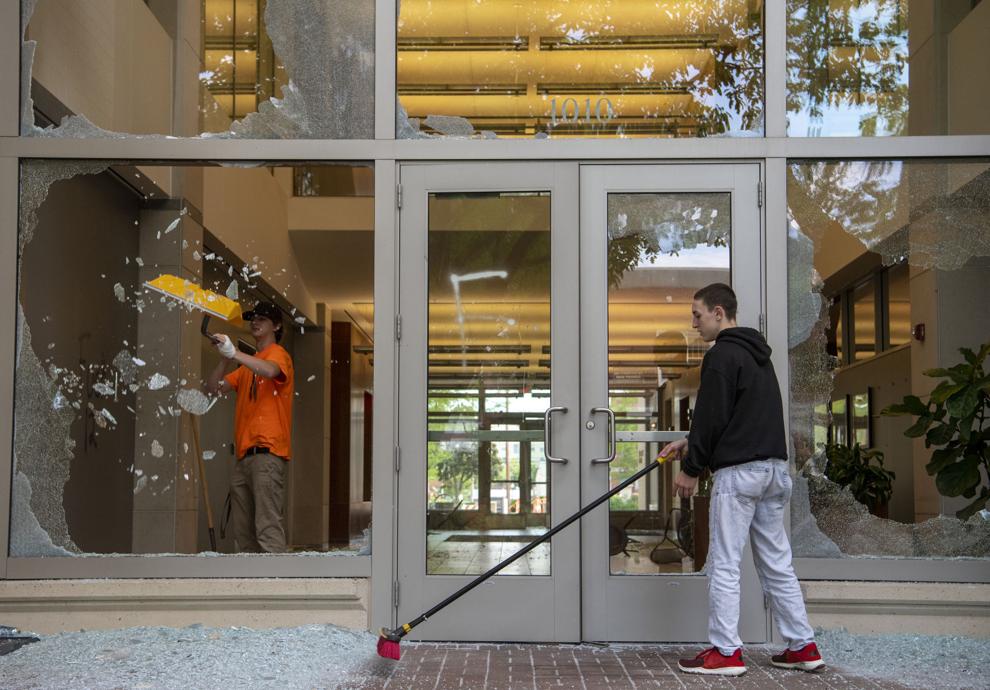 Protest and Cleanup, 5.31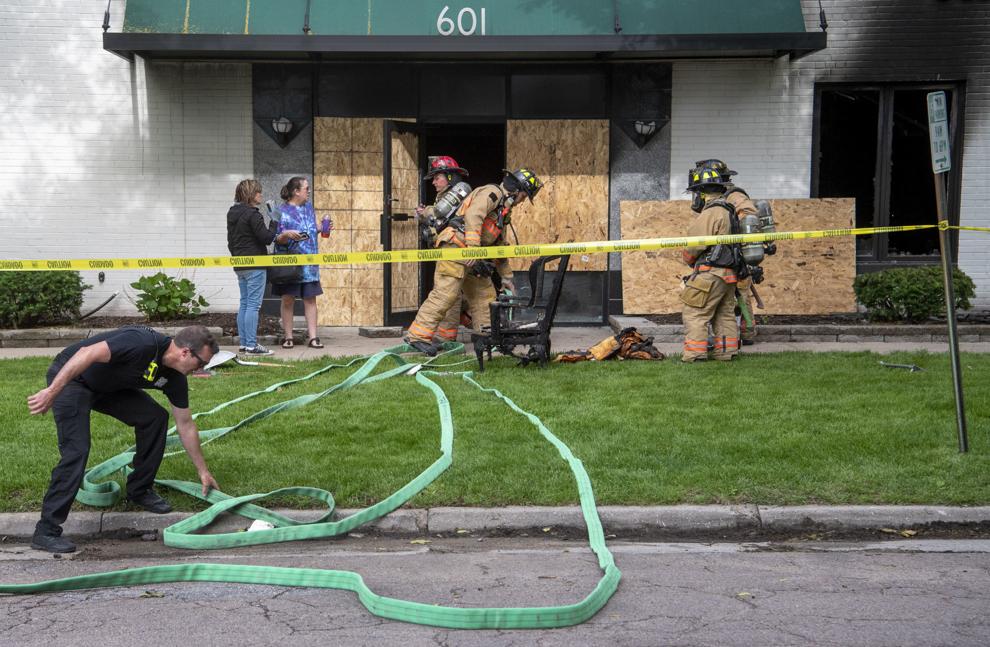 Protest and Cleanup, 5.31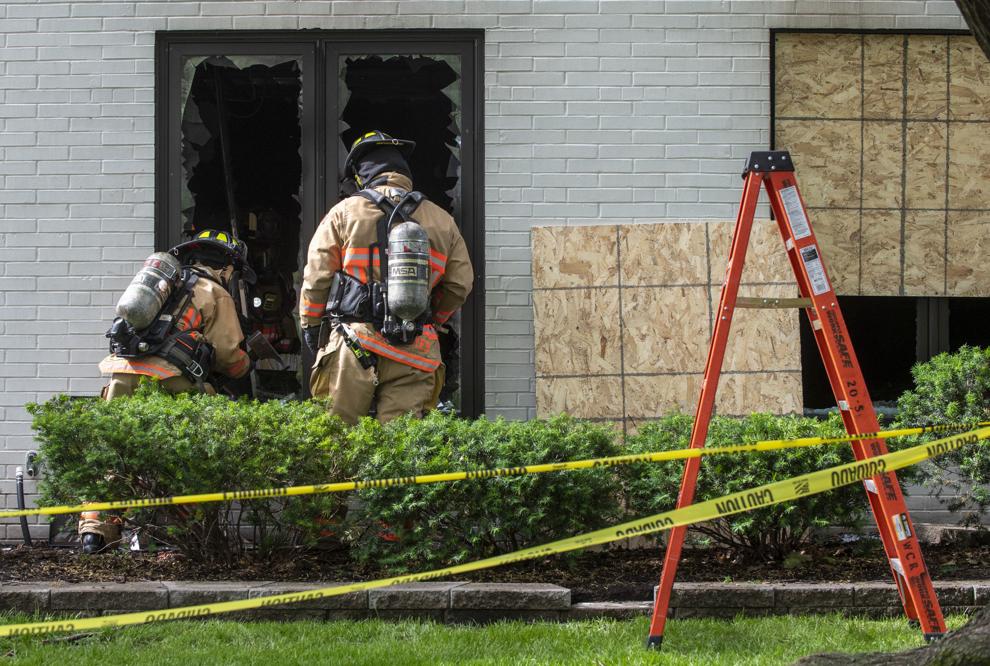 Protest and Cleanup, 5.31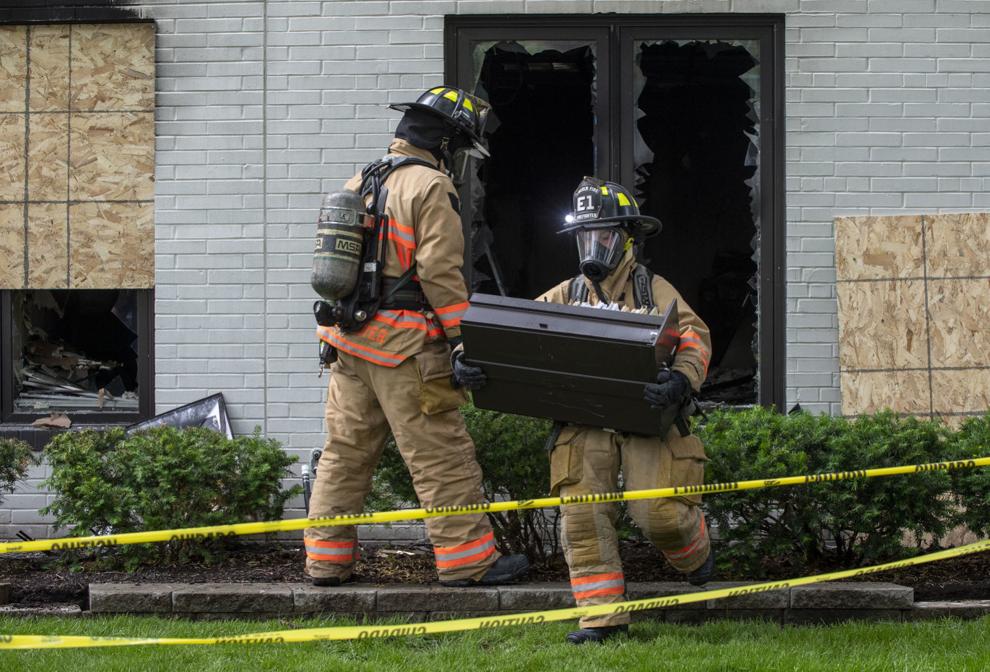 Protest and Cleanup, 5.31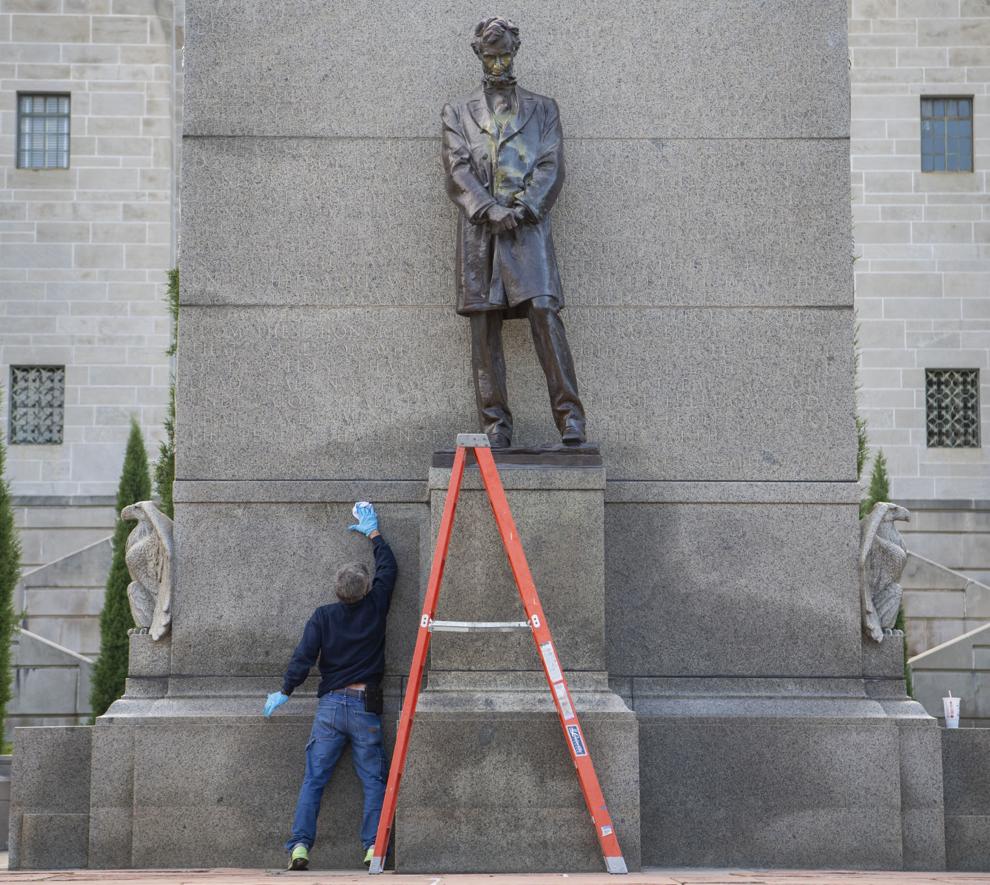 Protest and Cleanup, 5.31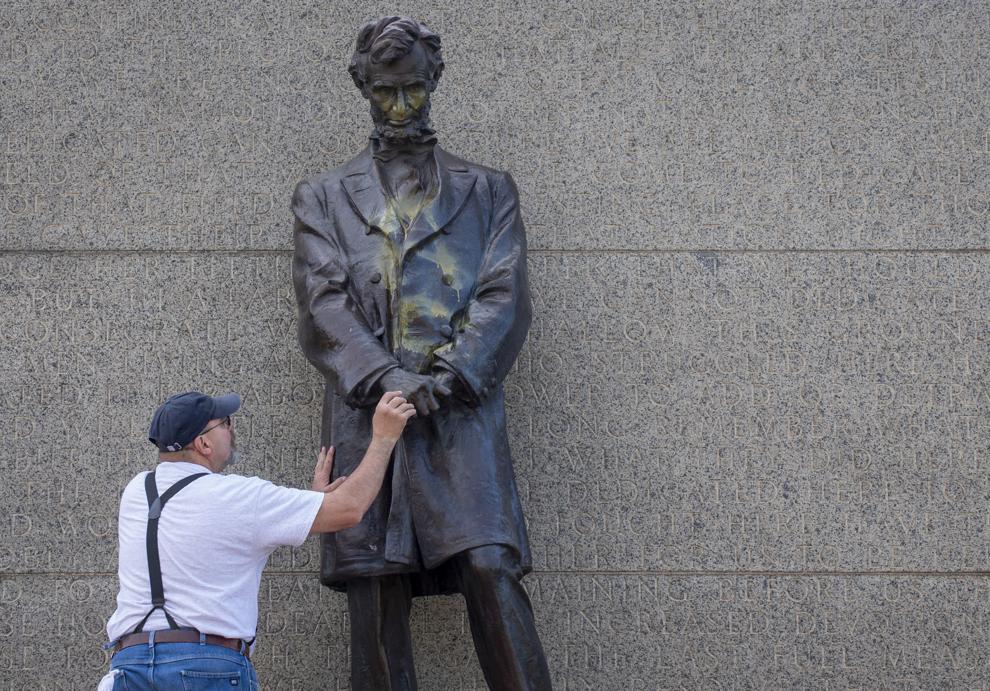 Watch Now: Protests erupt into violence in Lincoln Saturday night
Watch Now: Saturday night protests in downtown Lincoln Part 2
Early Morning Protest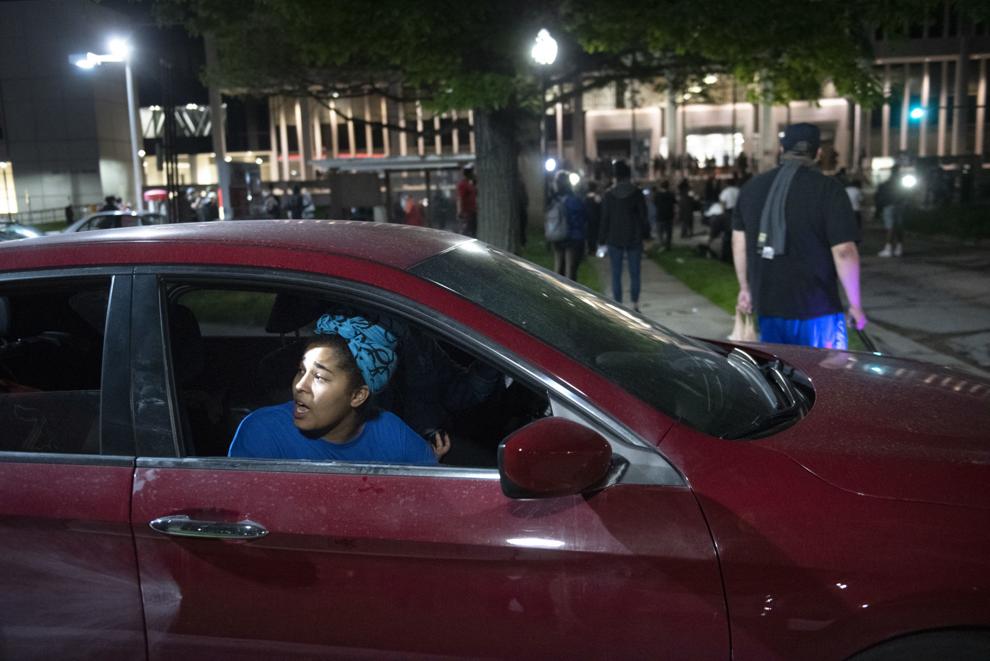 Early Morning Protest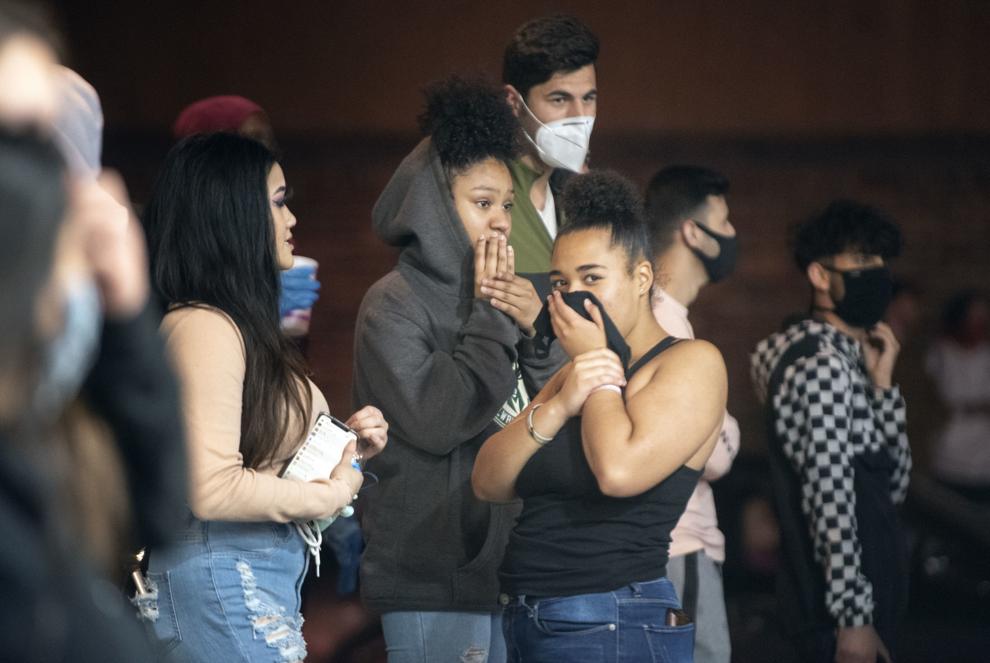 Early Morning Protest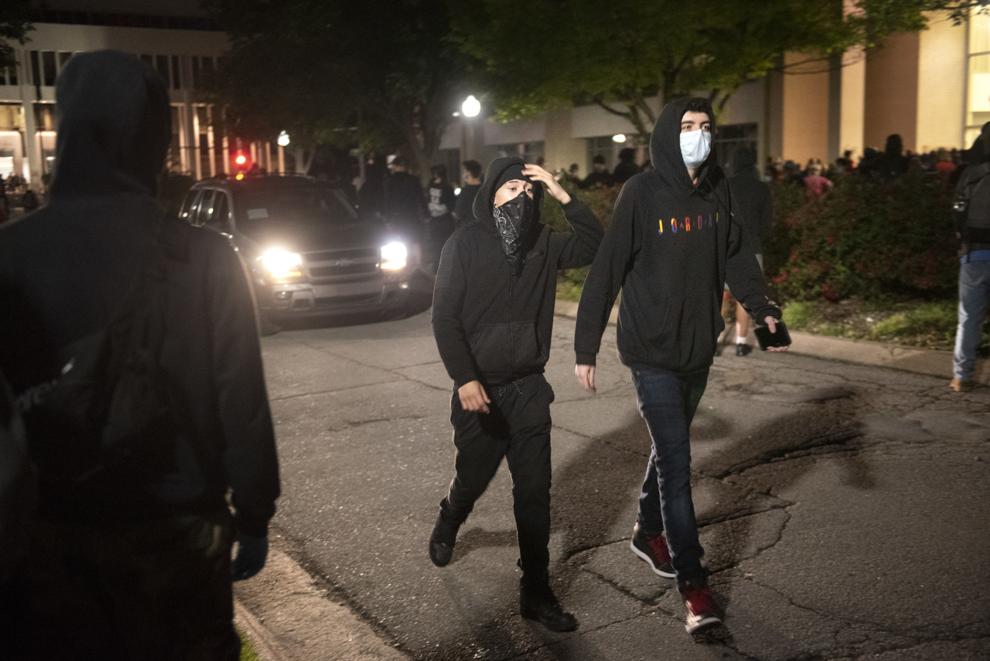 Early Morning Protest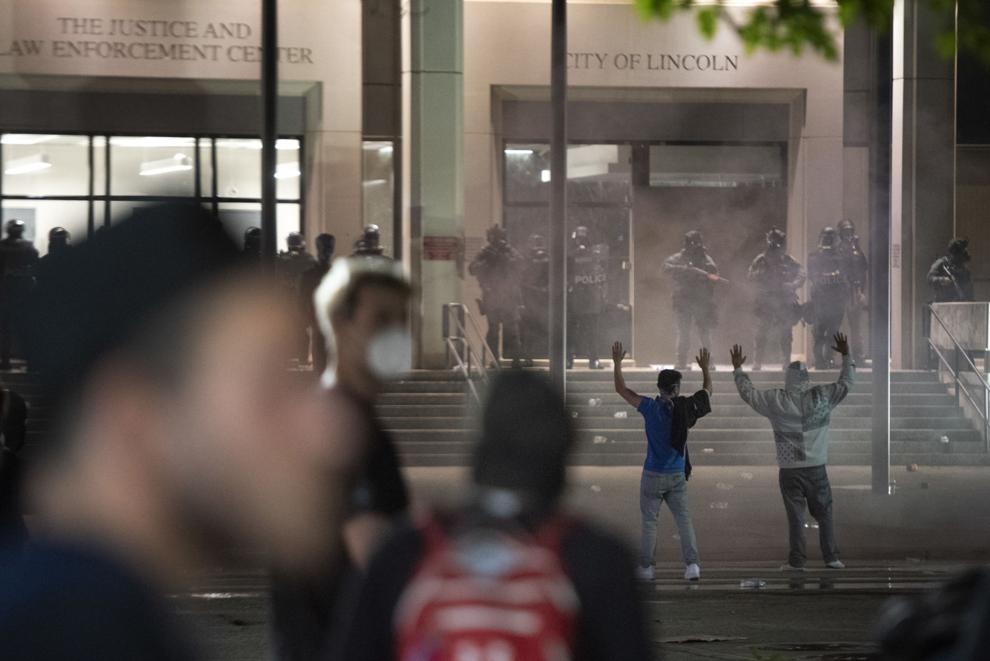 Early Morning Protest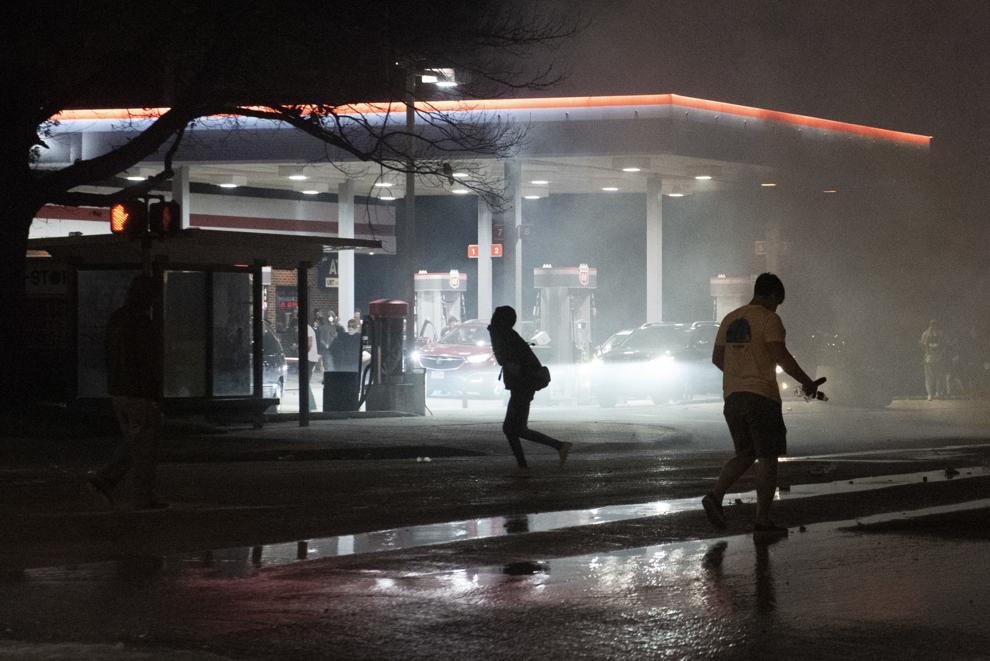 Early Morning Protest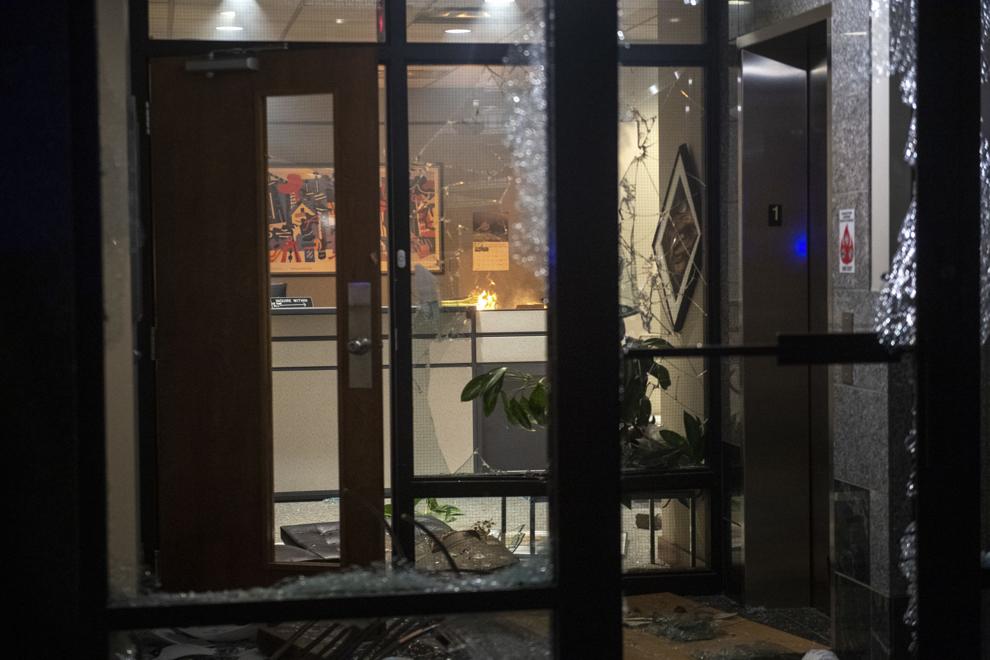 Early Morning Protest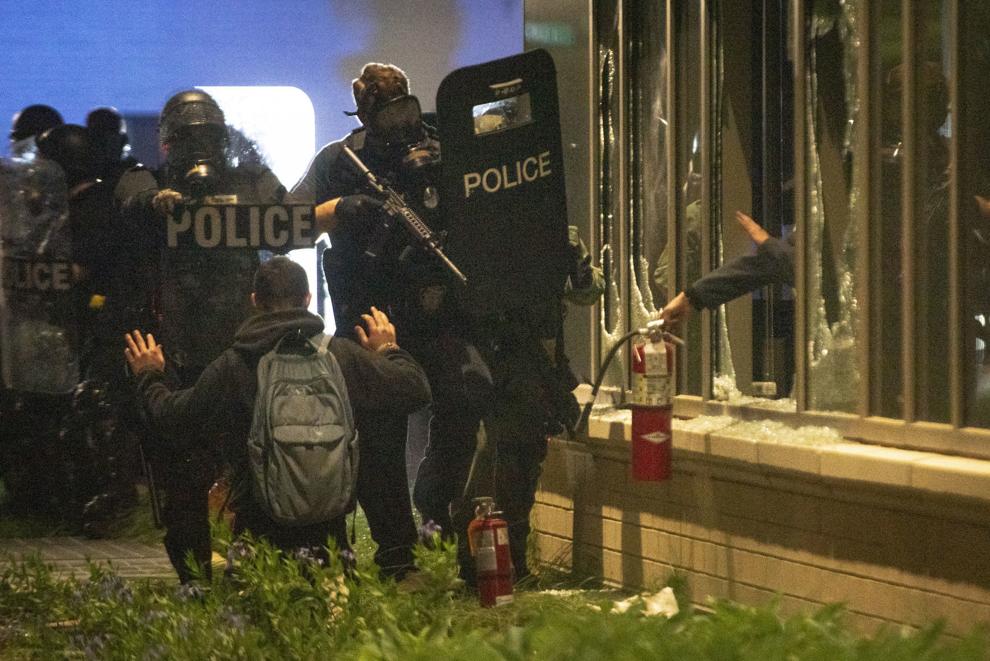 Early Morning Protest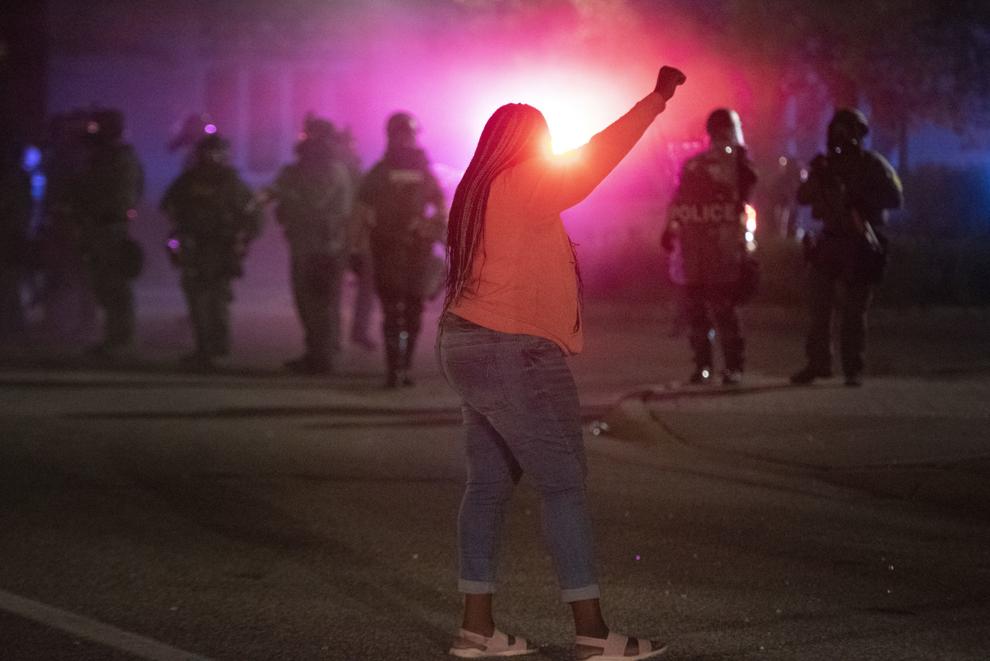 Early Morning Protest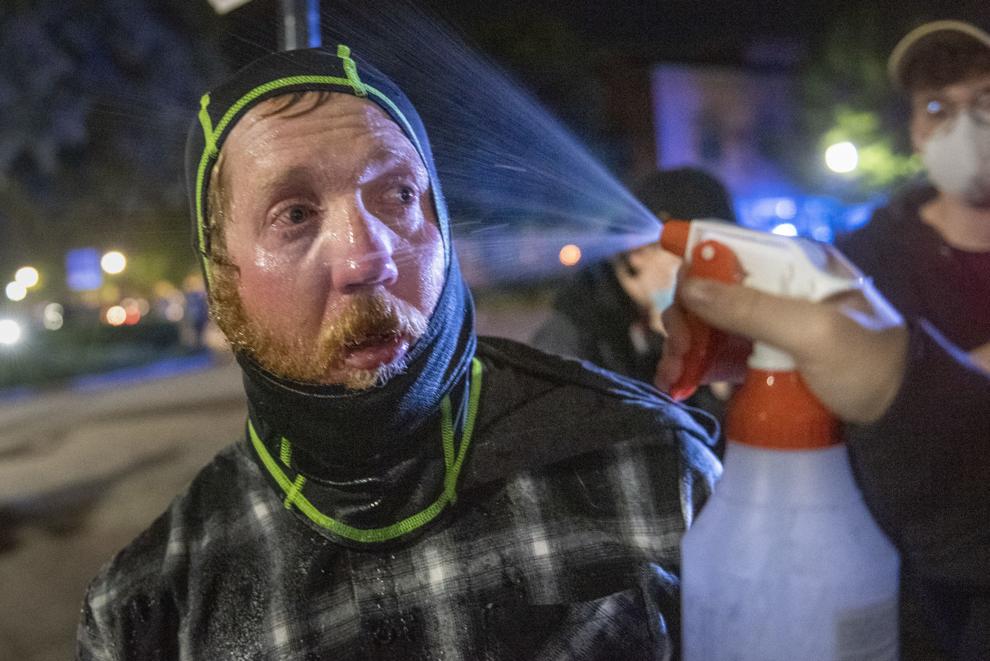 Early Morning Protest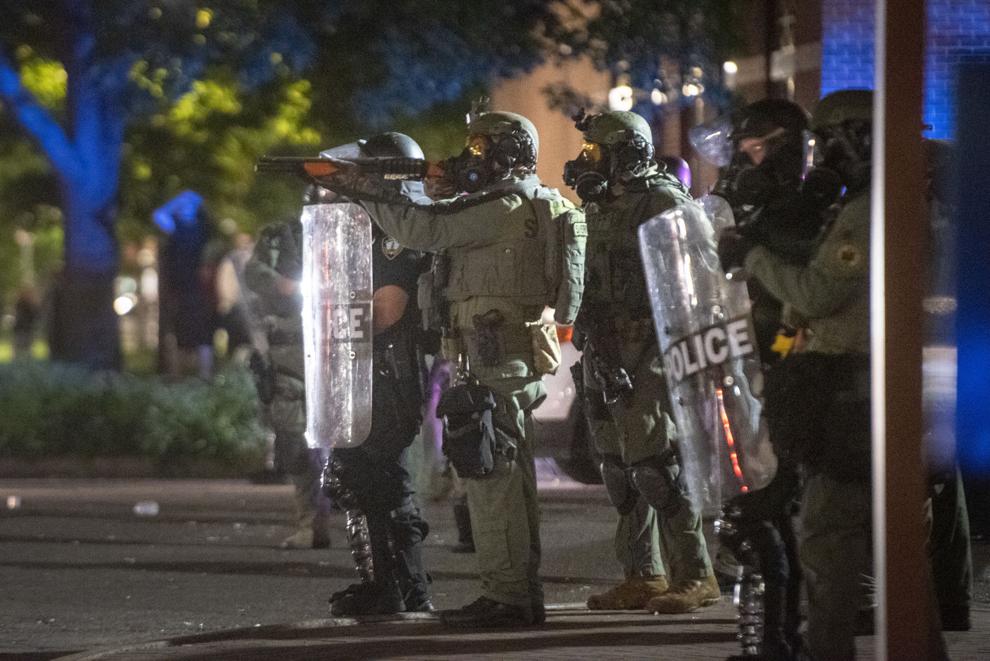 Early Morning Protest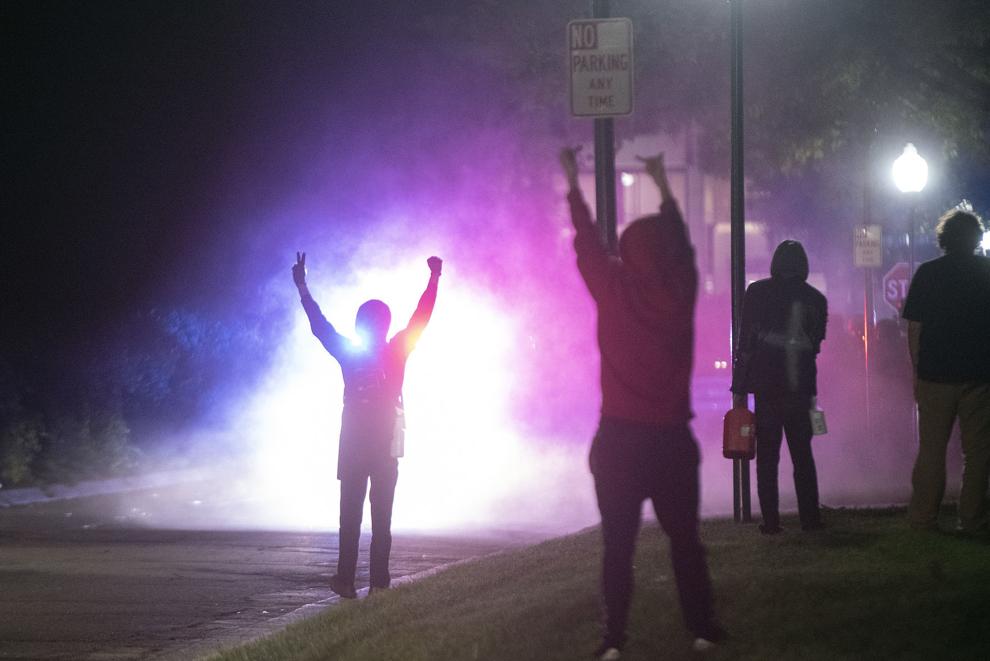 Early Morning Protest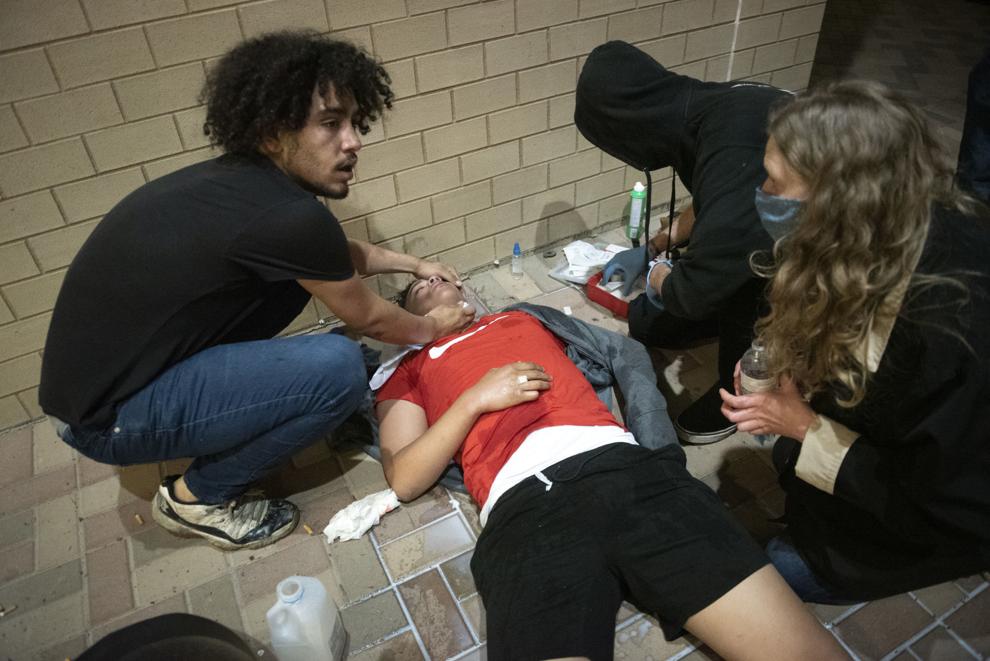 Early Morning Protest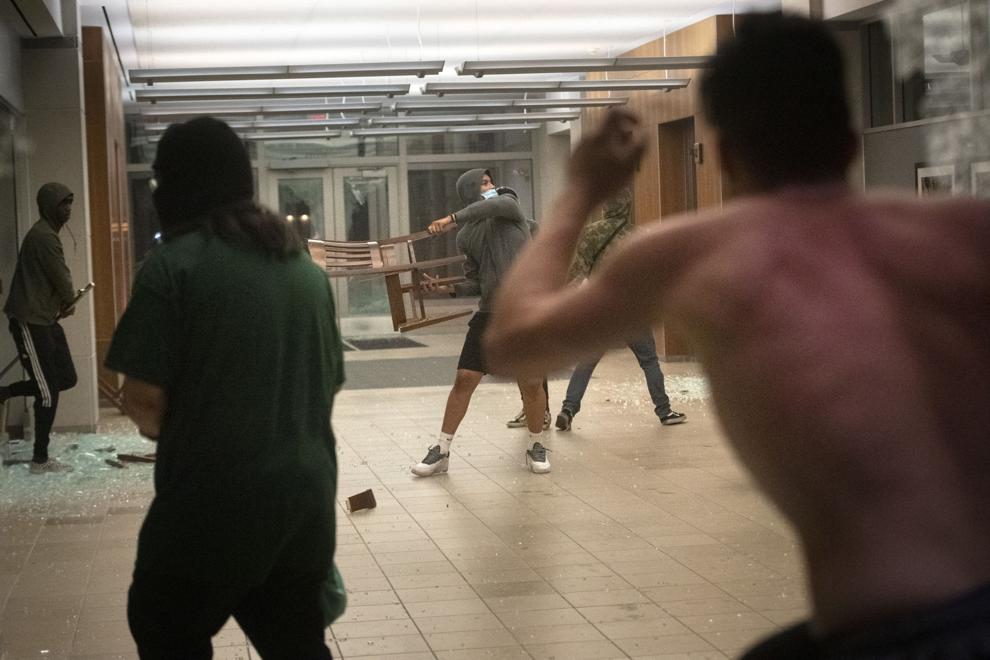 Early Morning Protest
Early Morning Protest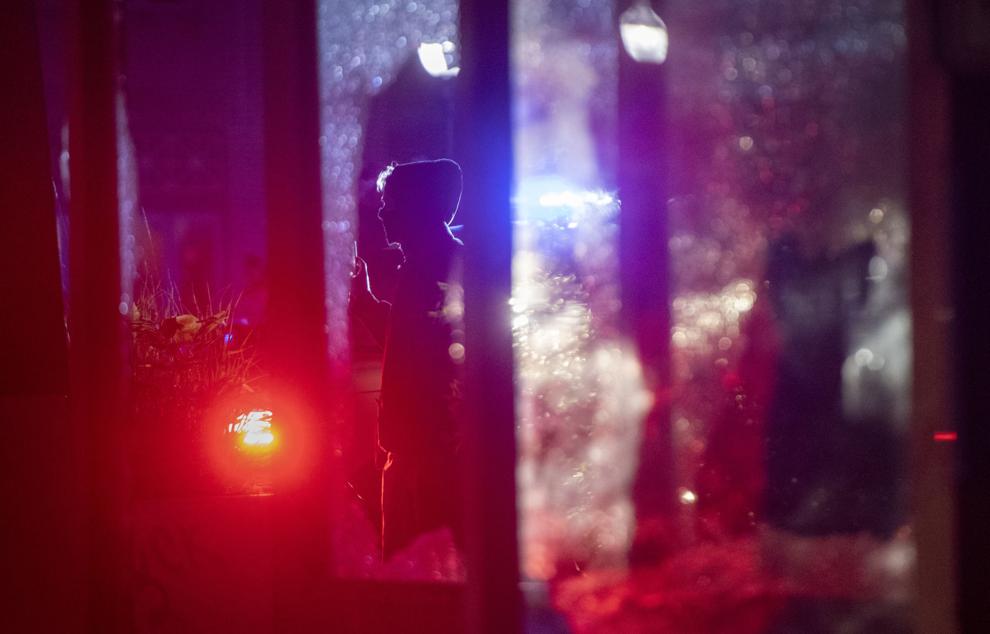 Early Morning Protest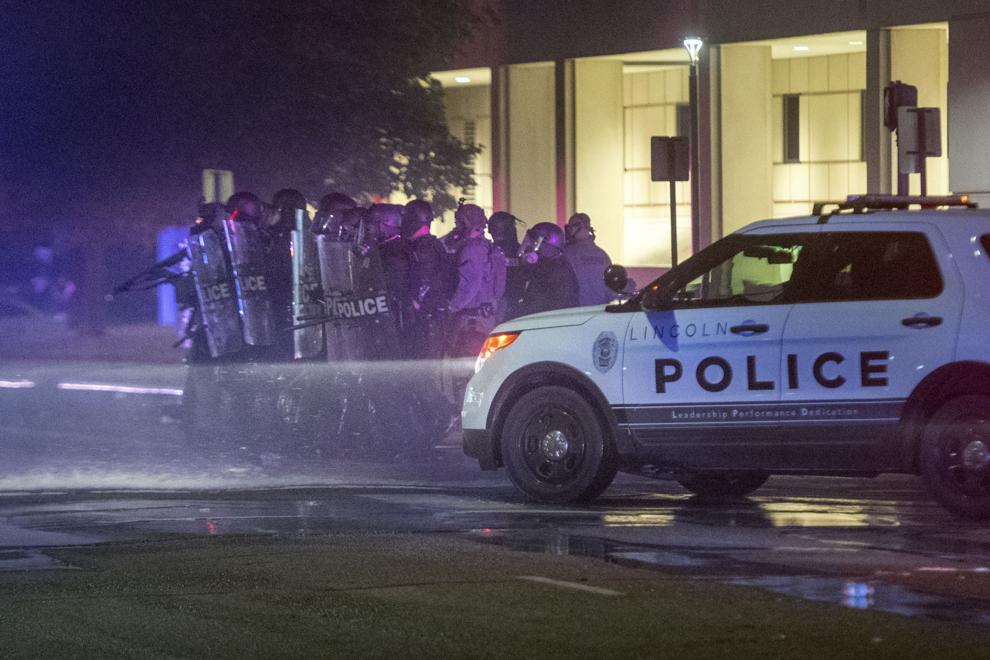 Early Morning Protest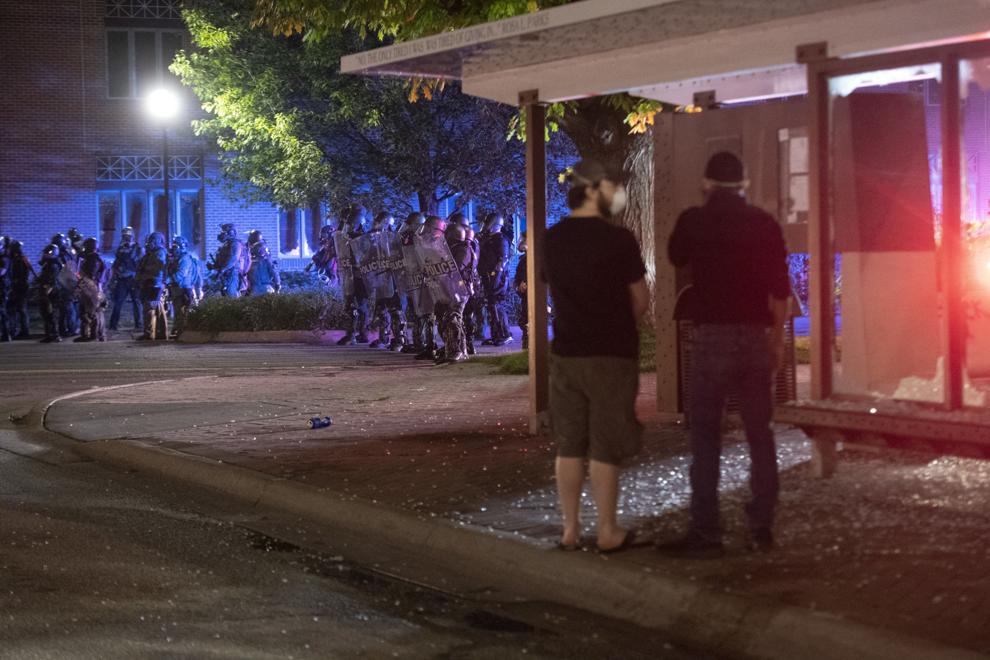 Early Morning Protest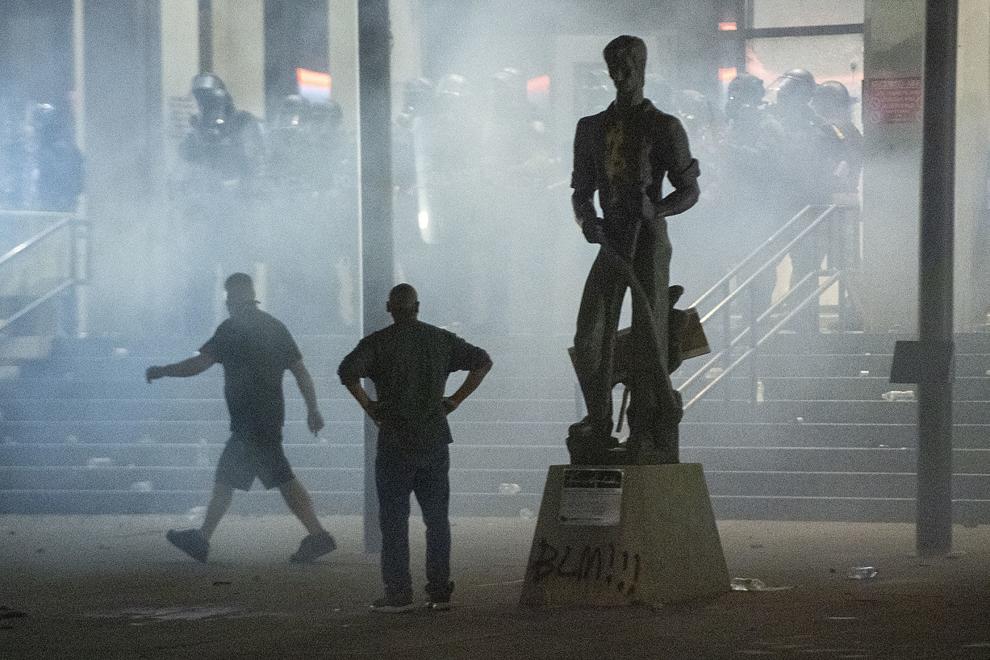 Early Morning Protest
Early Morning Protest
Early Morning Protest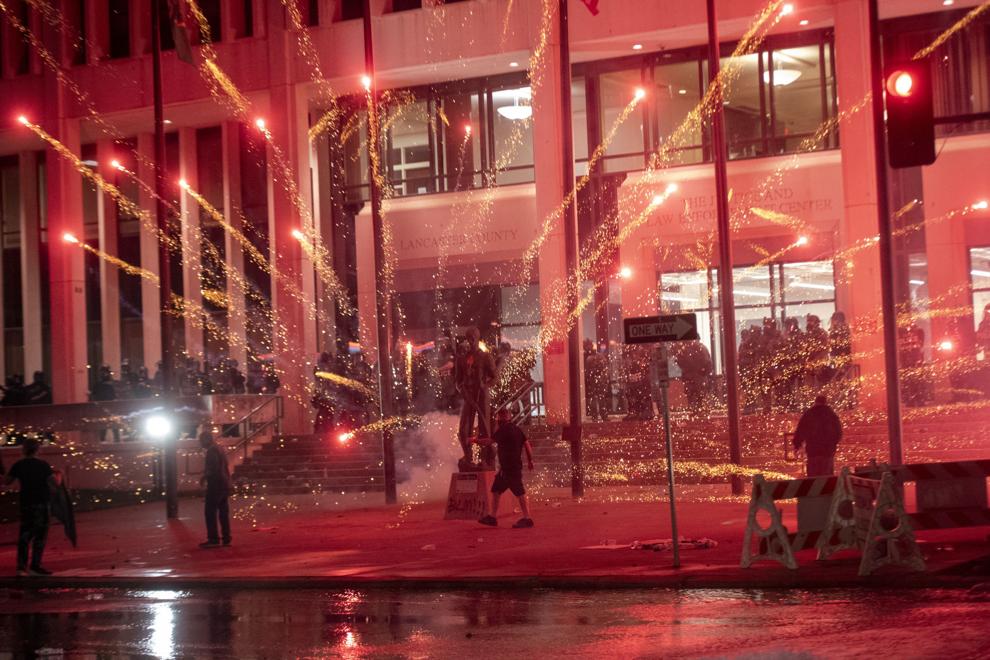 Early Morning Protest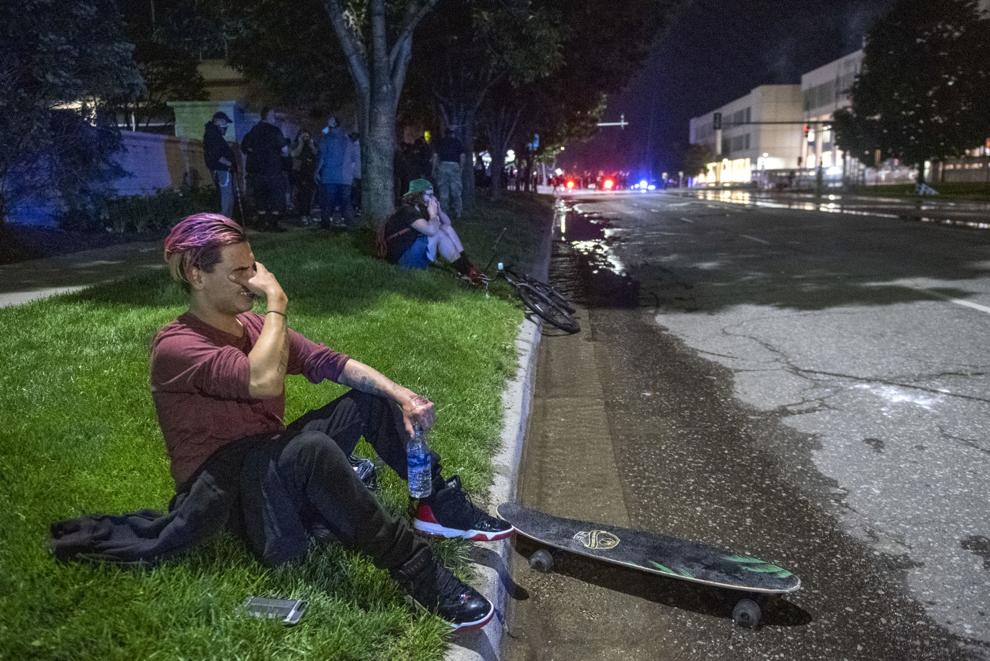 Early Morning Protest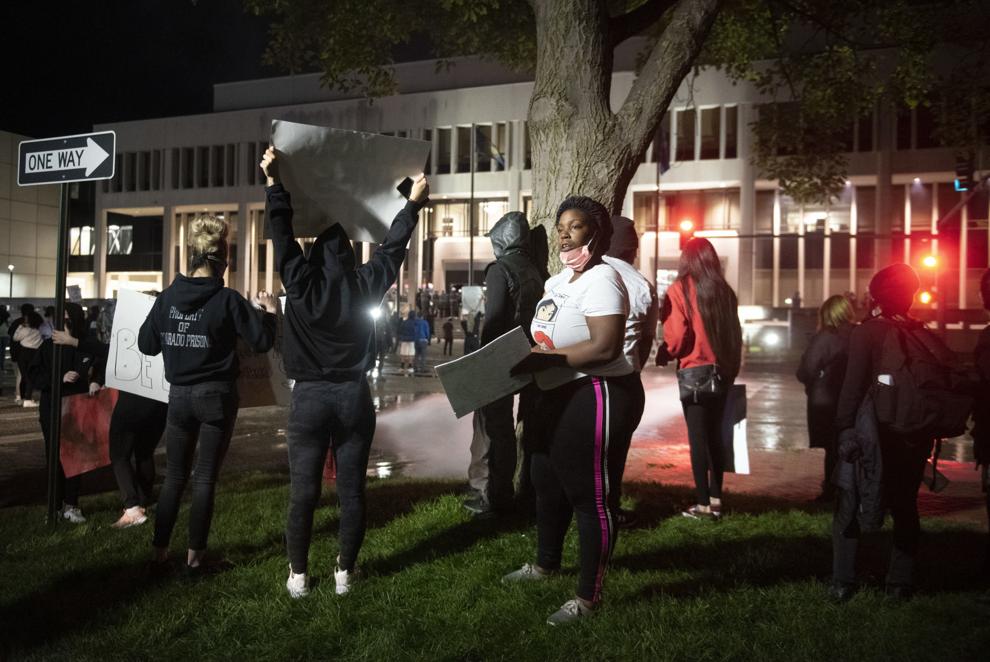 Early Morning Protest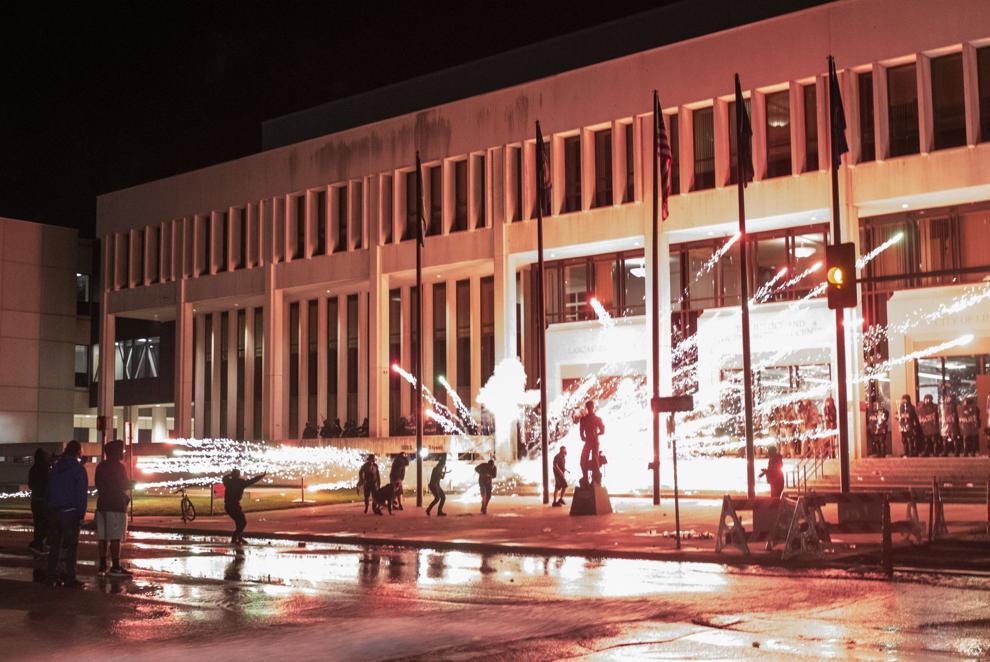 Early Morning Protest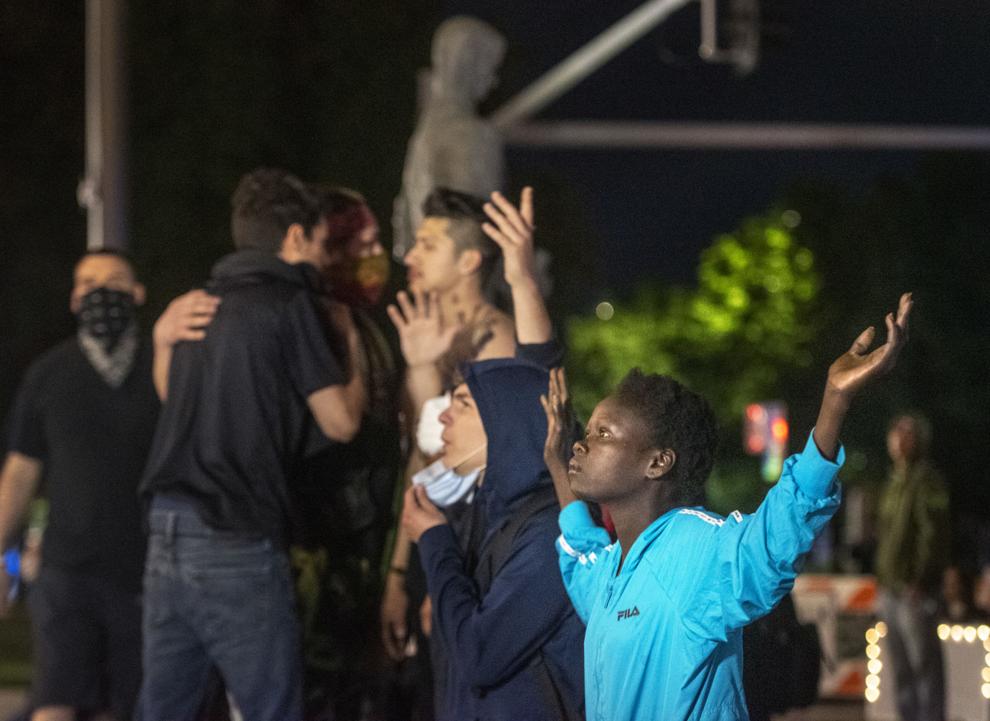 Early Morning Protest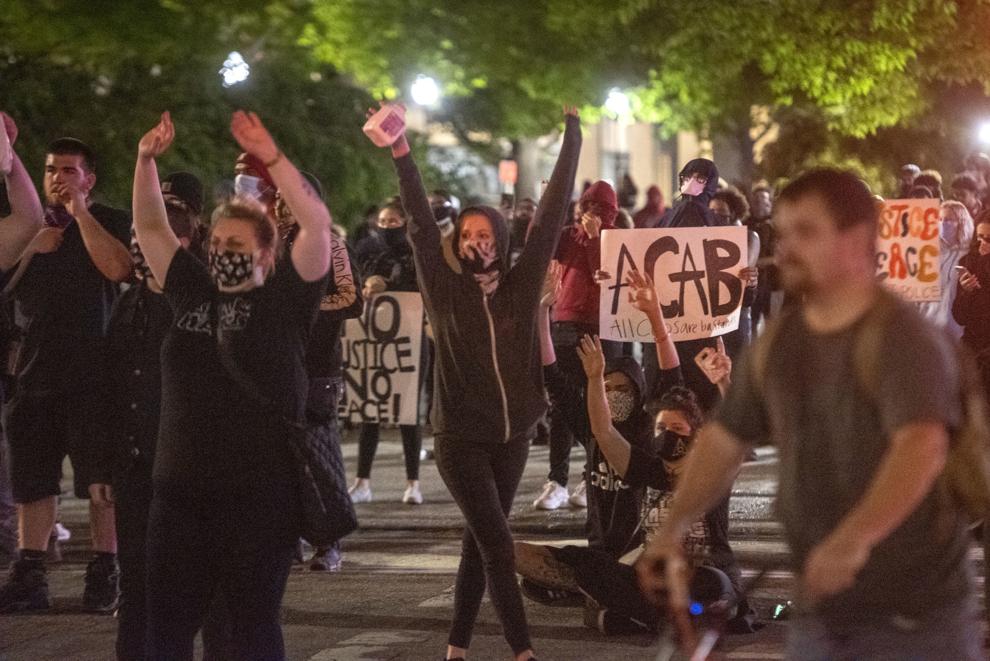 Early Morning Protest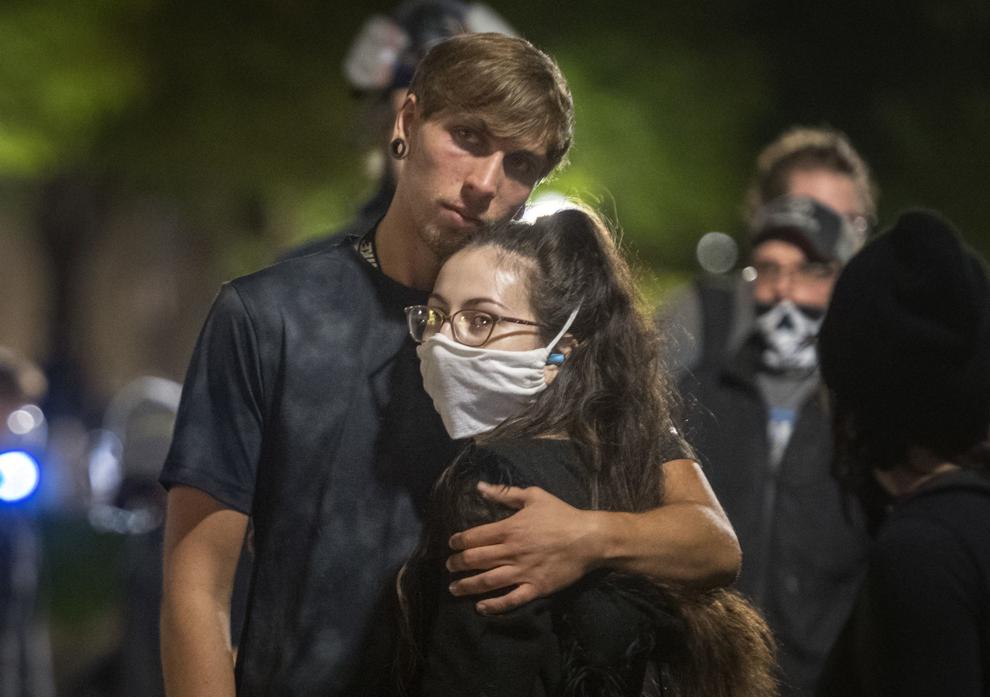 Leo Celis Protest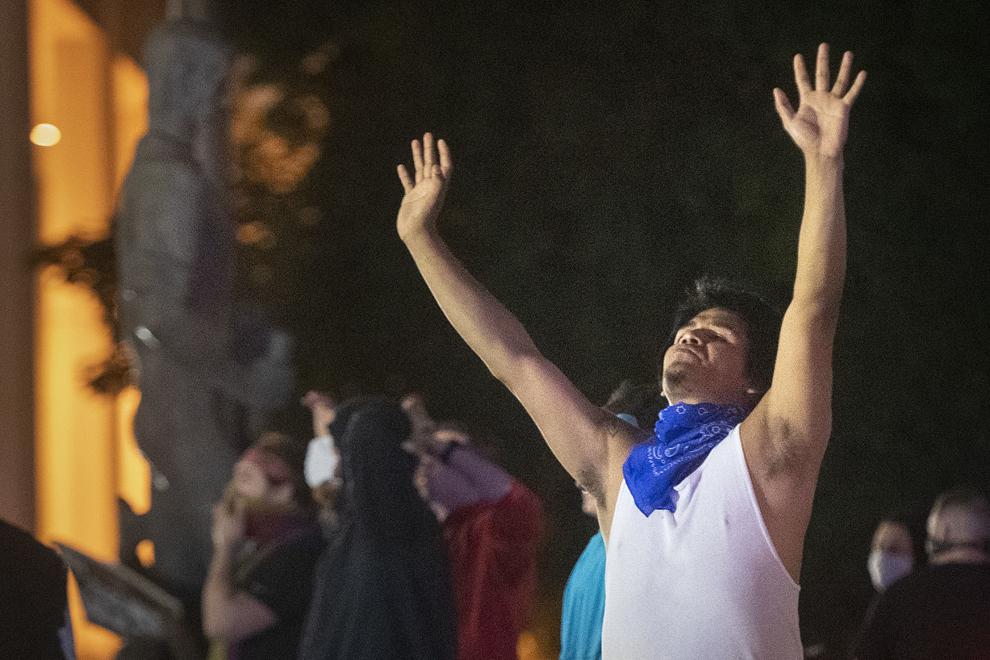 Early Morning Protest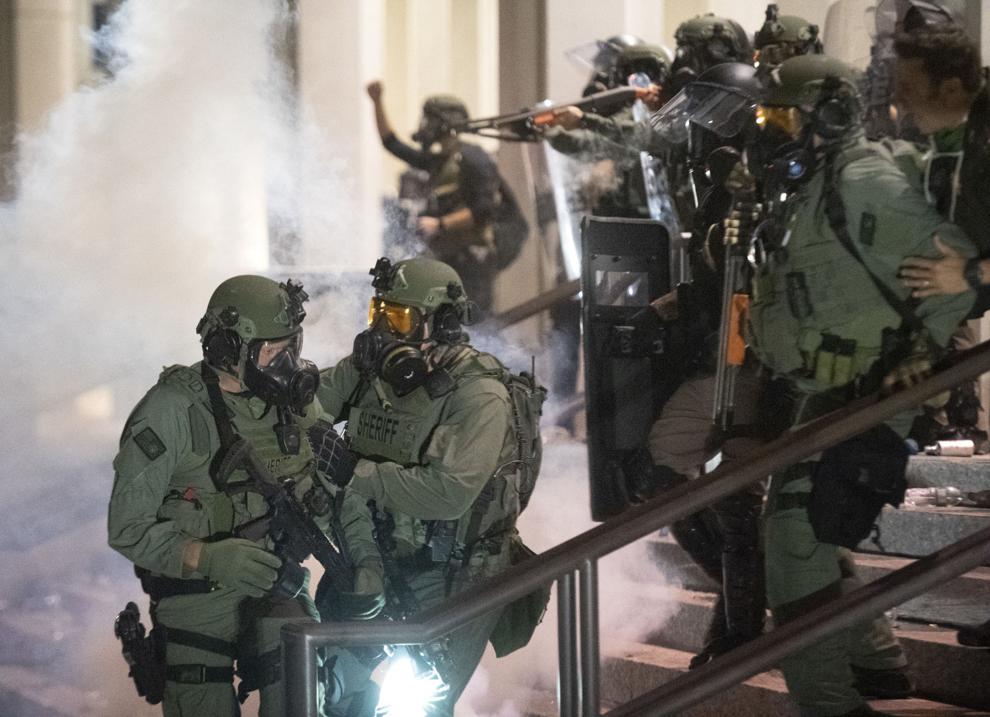 Protest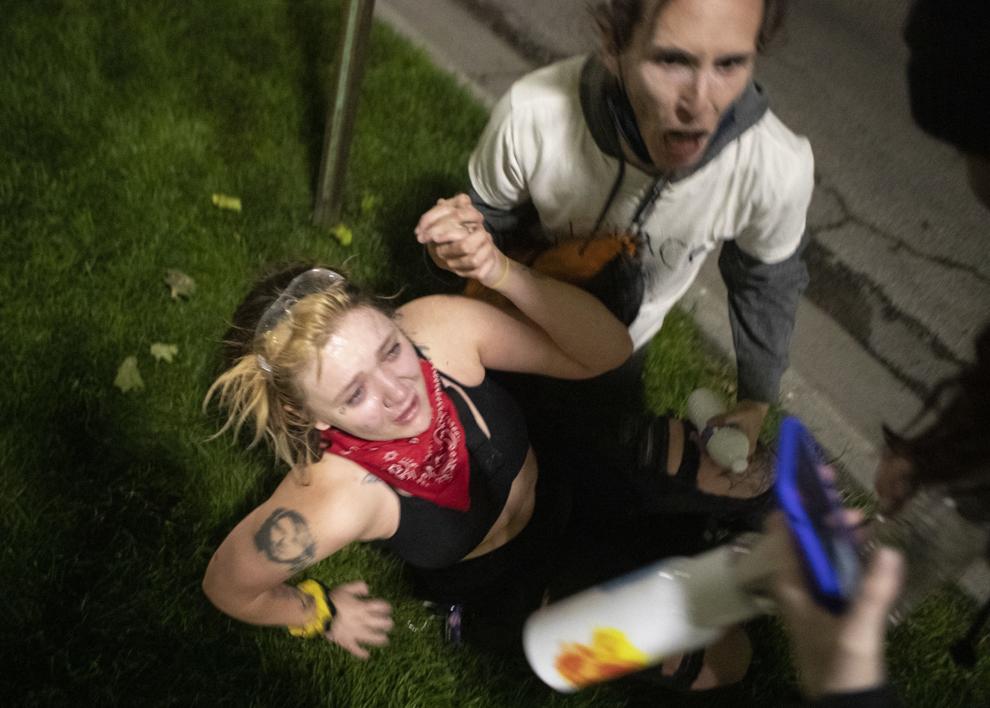 Saturday protest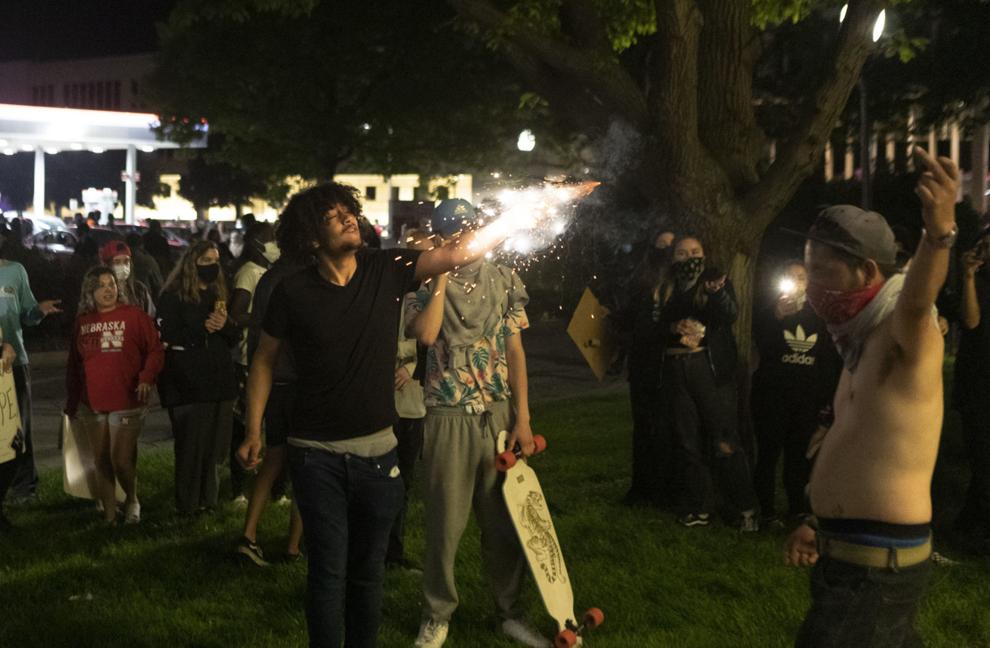 Water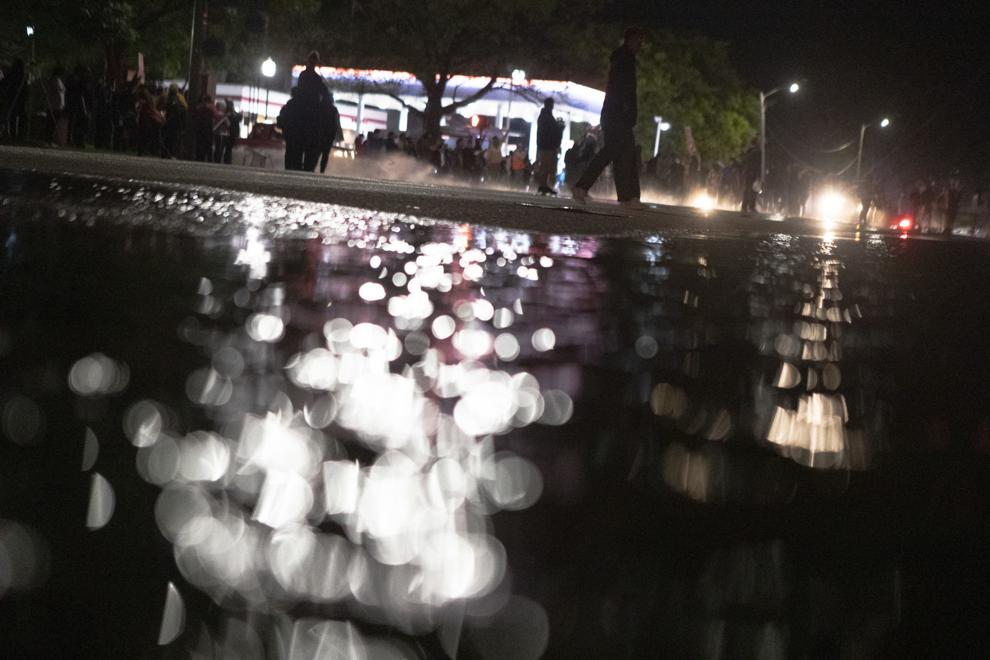 Mortar firework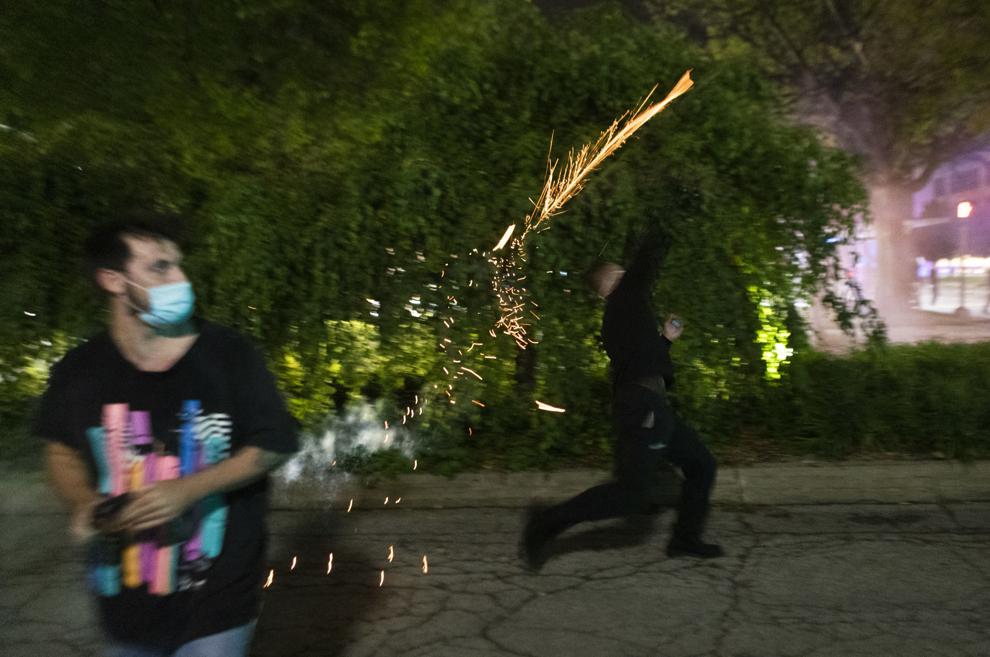 Shattered glass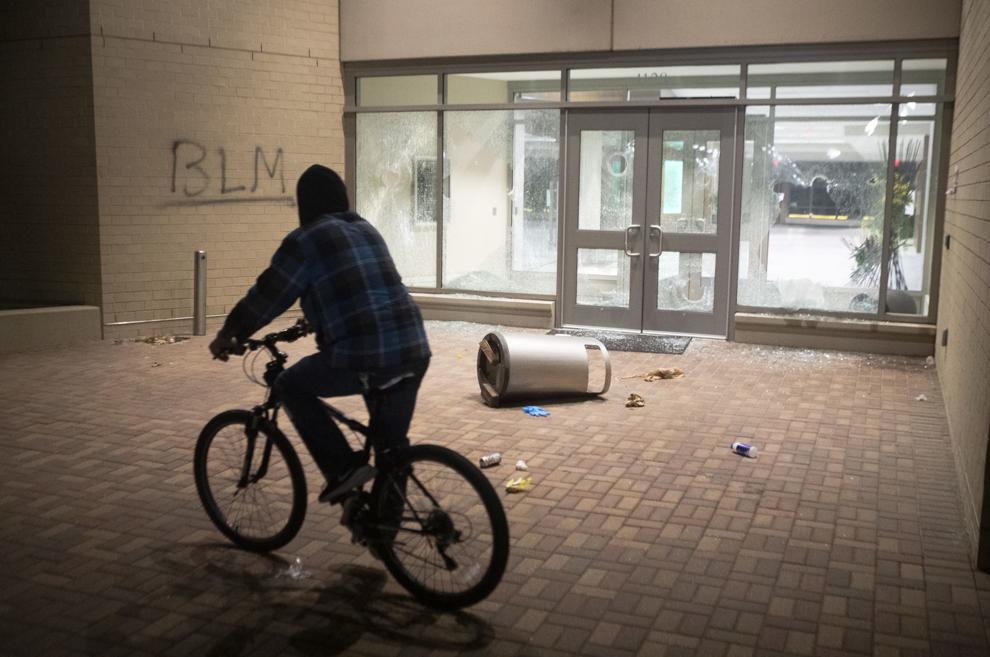 Helping tear gas victim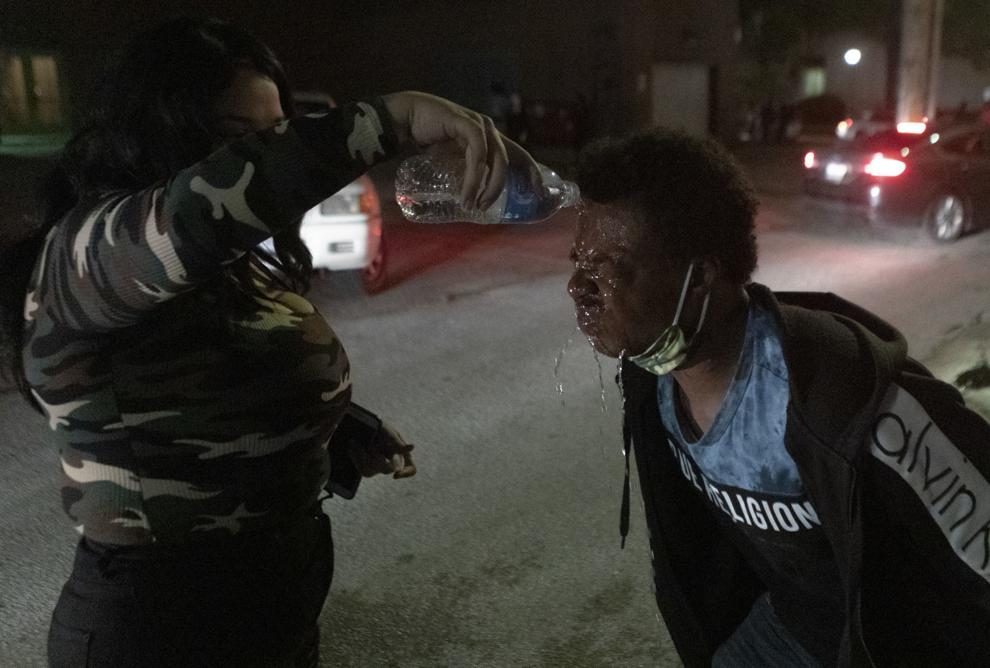 Throwing brick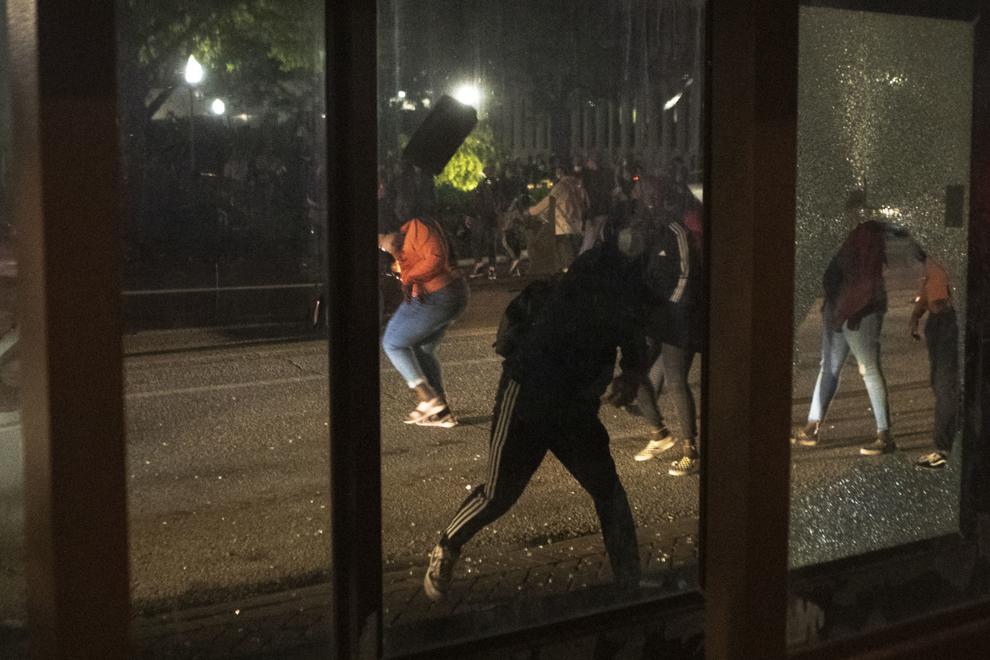 Breaking window
Protesters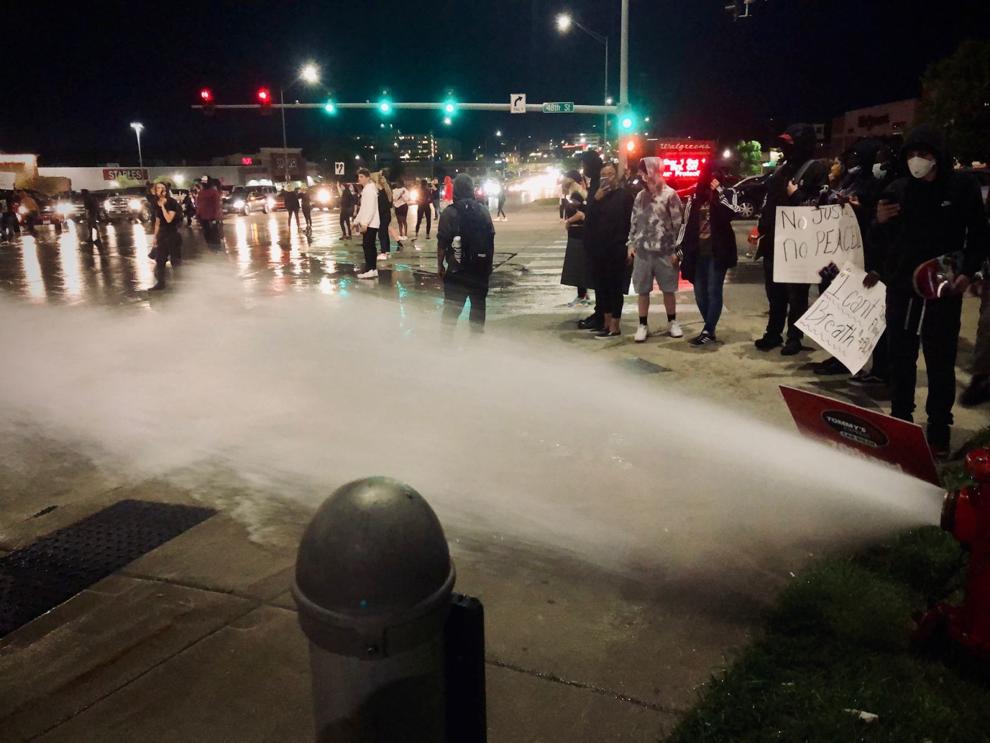 Protesters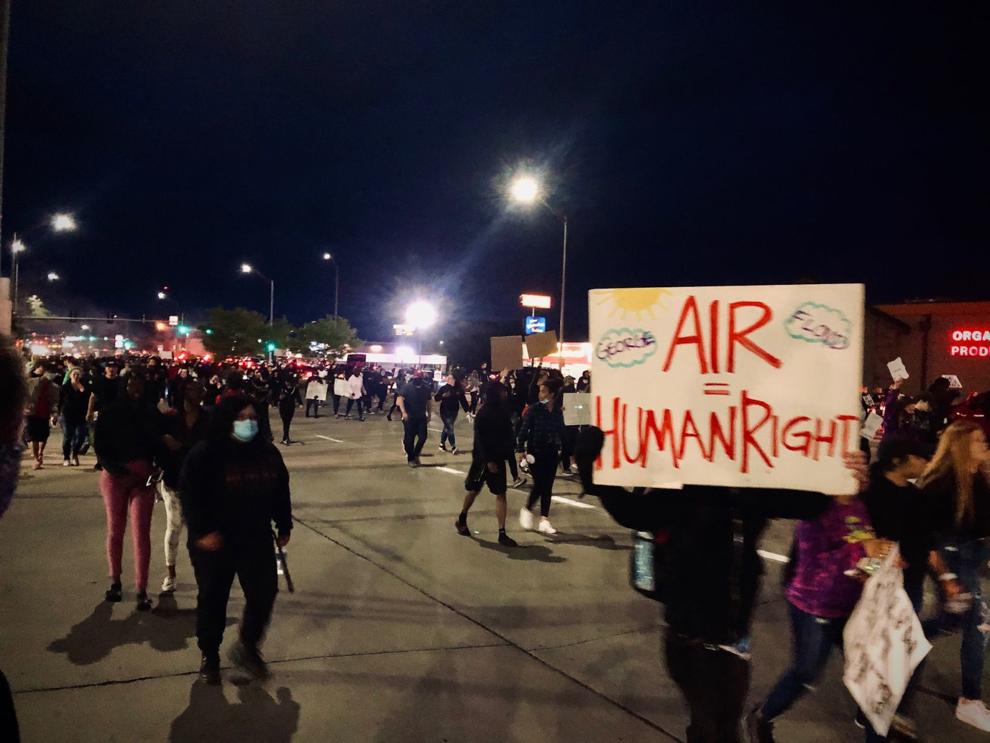 Protesters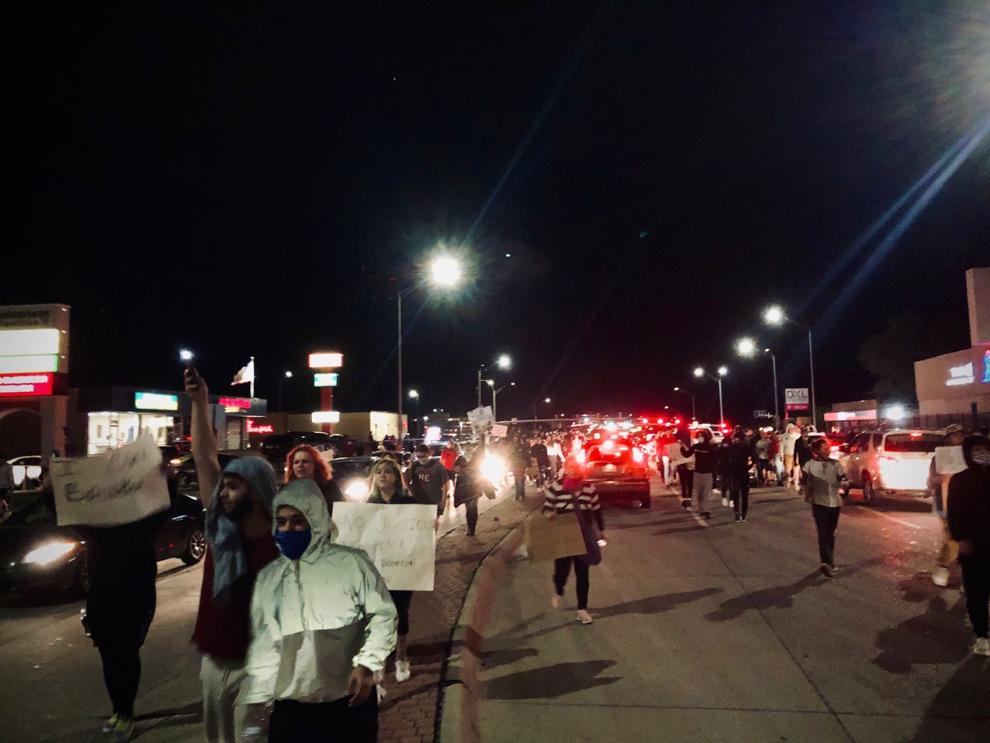 Protesters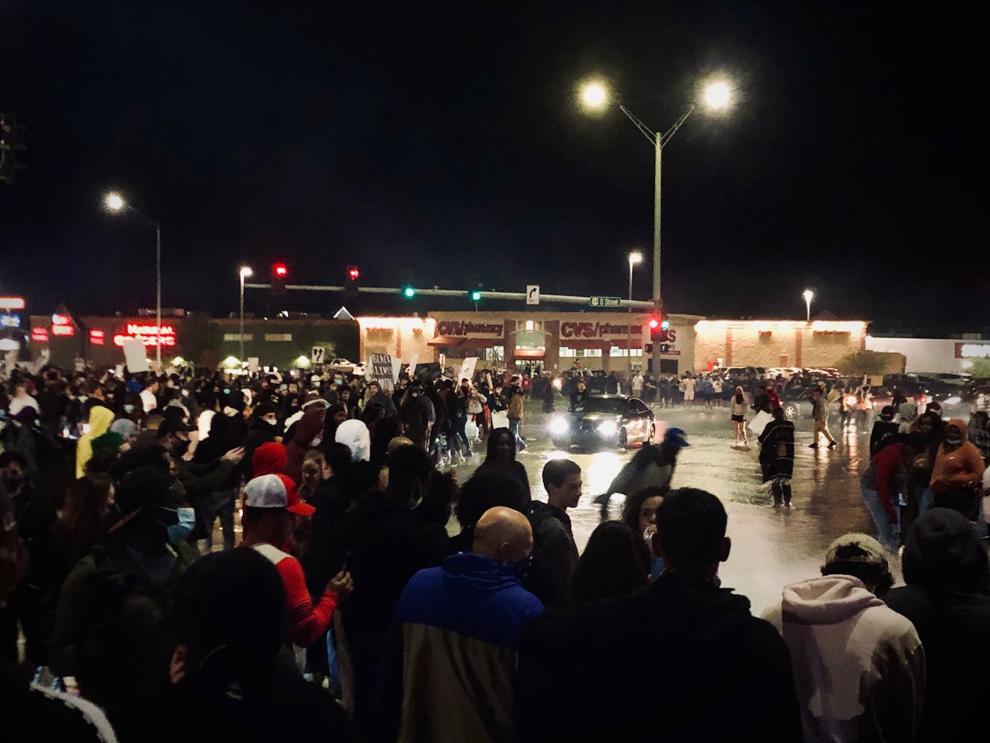 WATCH: Protesters return to Lincoln streets on Saturday
Protest at Capitol, 5.30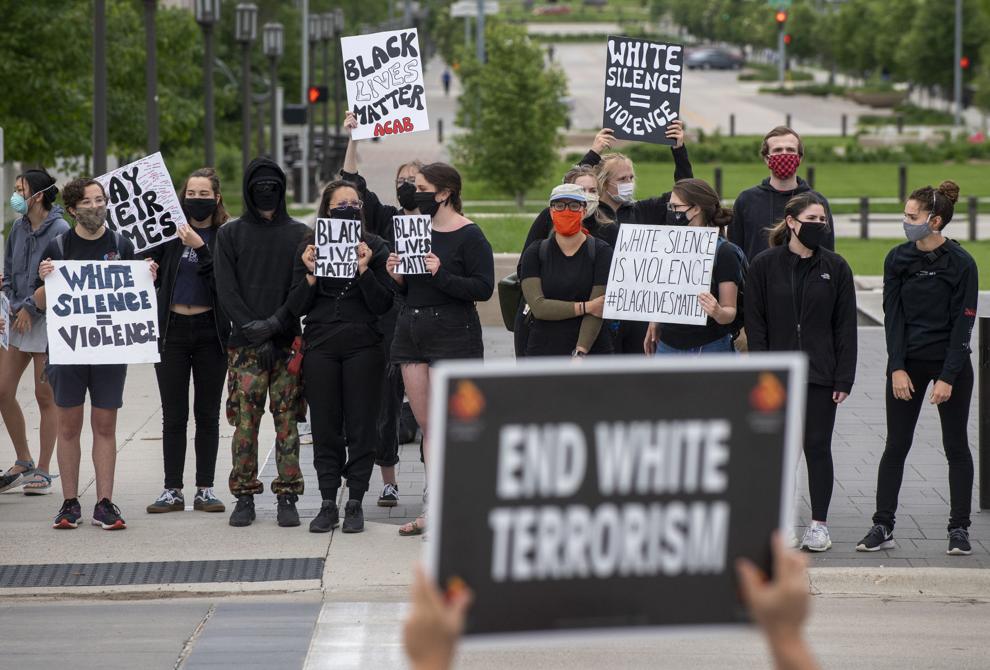 Protest at Capitol, 5.30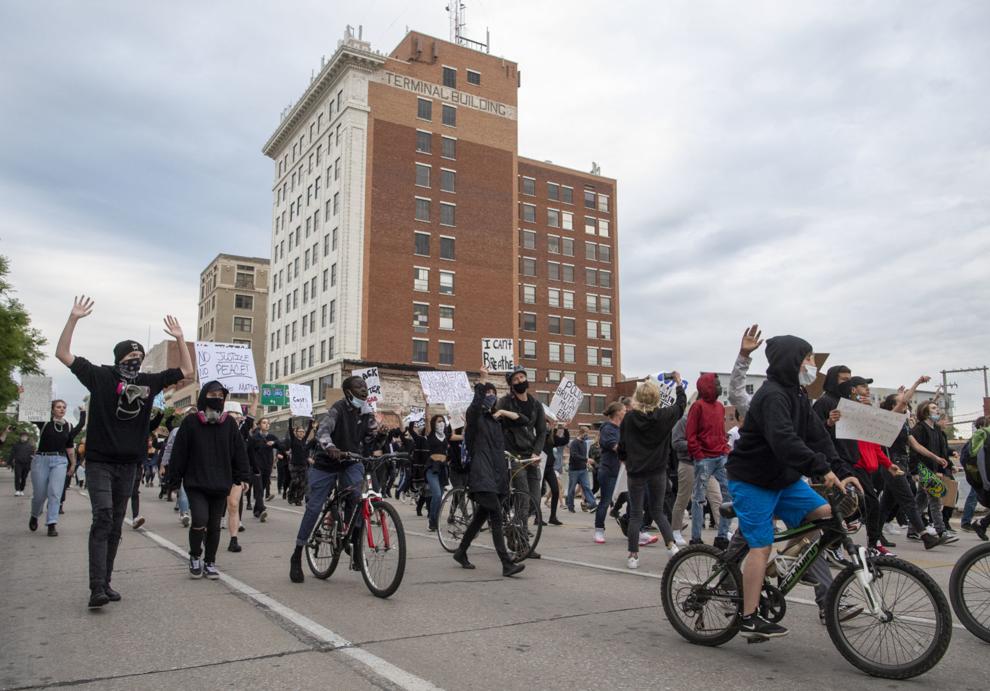 Protest at Capitol, 5.30
Protest at Capitol, 5.30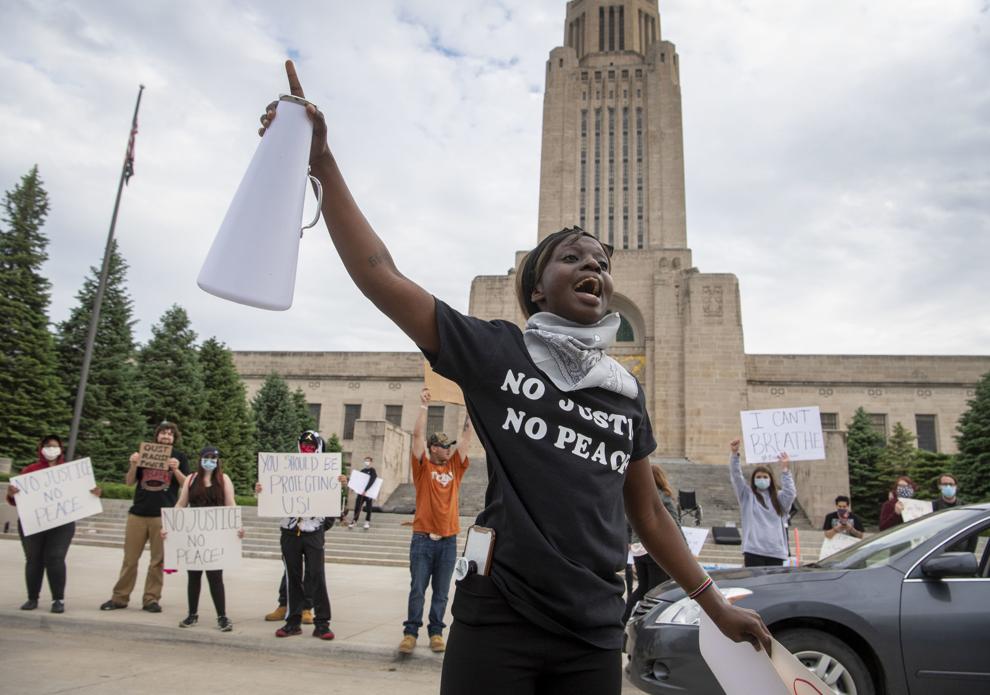 Protest at Capitol, 5.30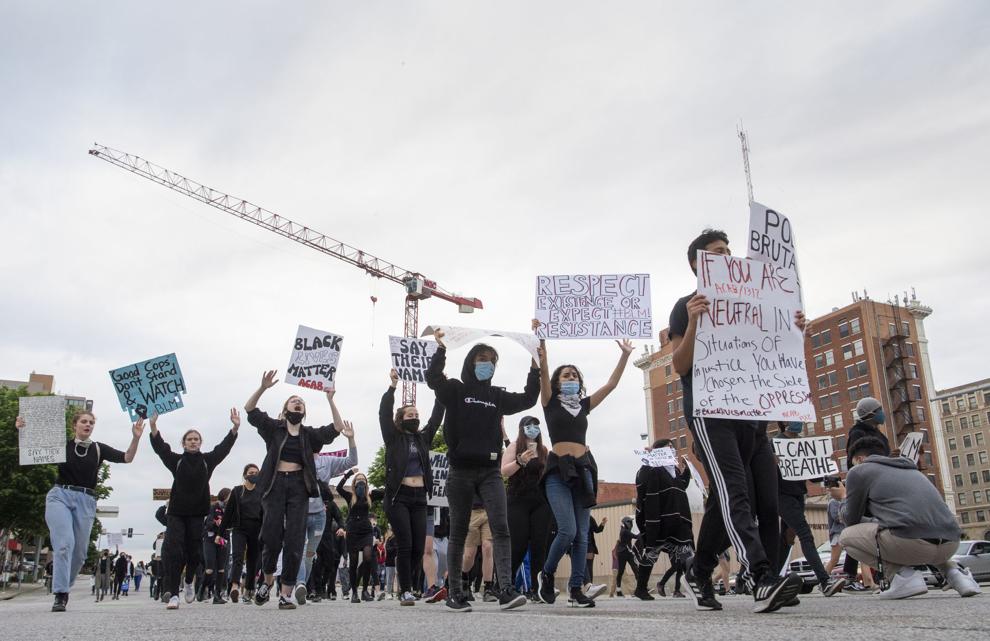 Protest at Capitol, 5.30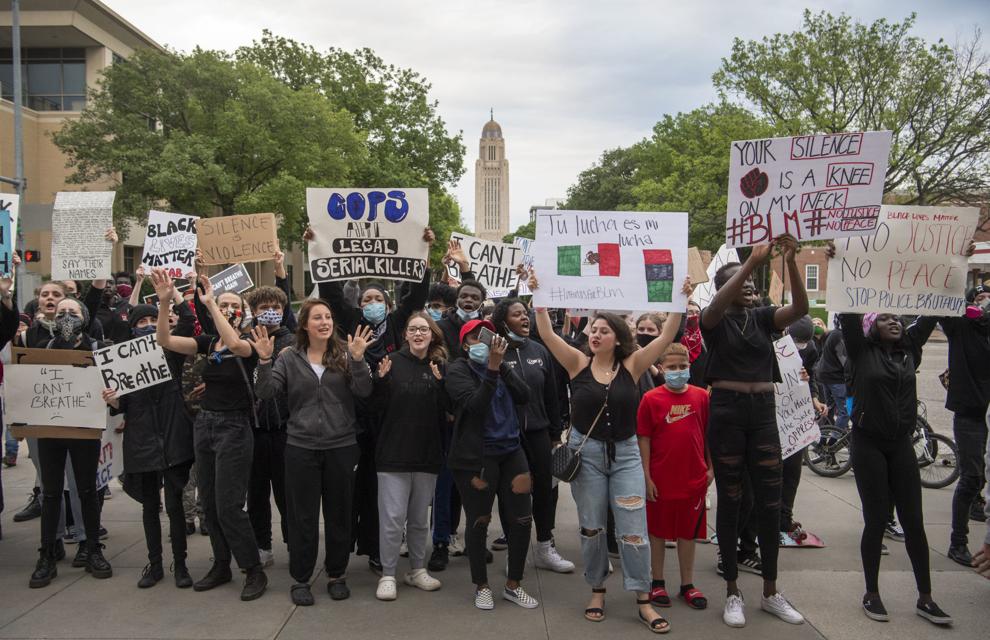 Protest at Capitol, 5.30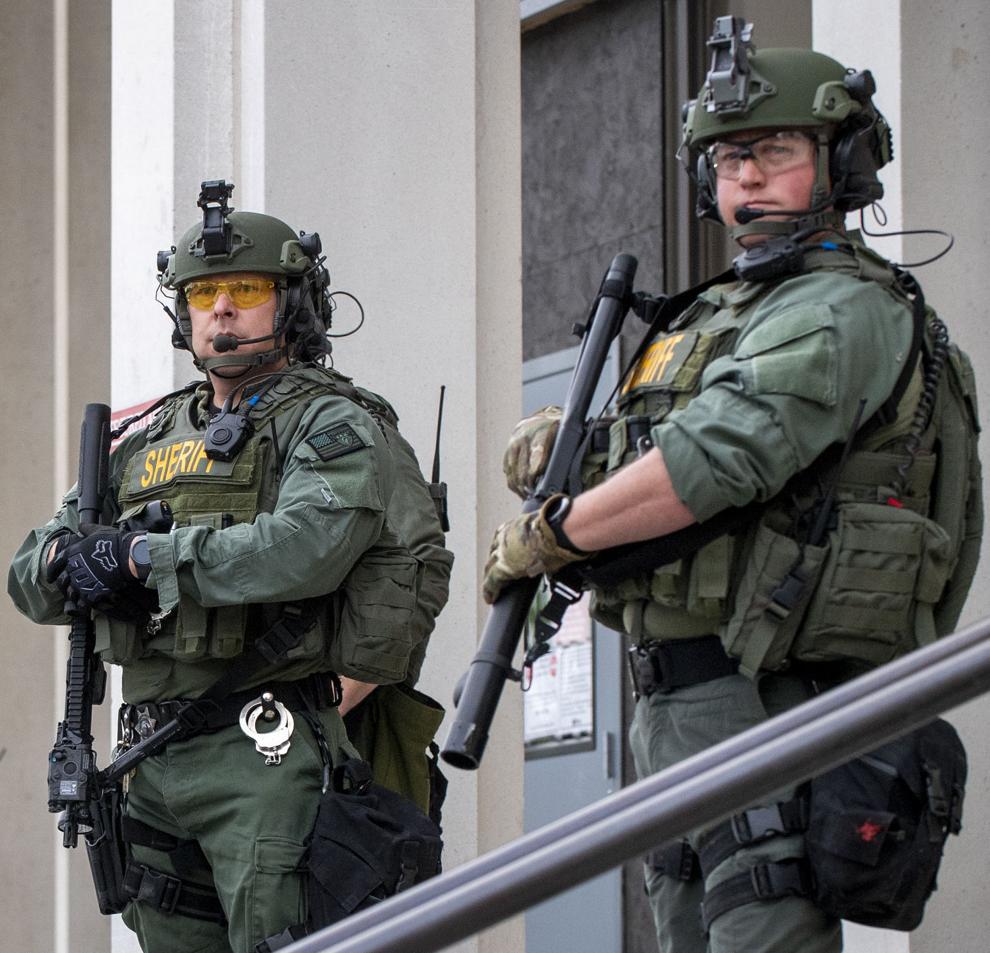 Protest at Capitol, 5.30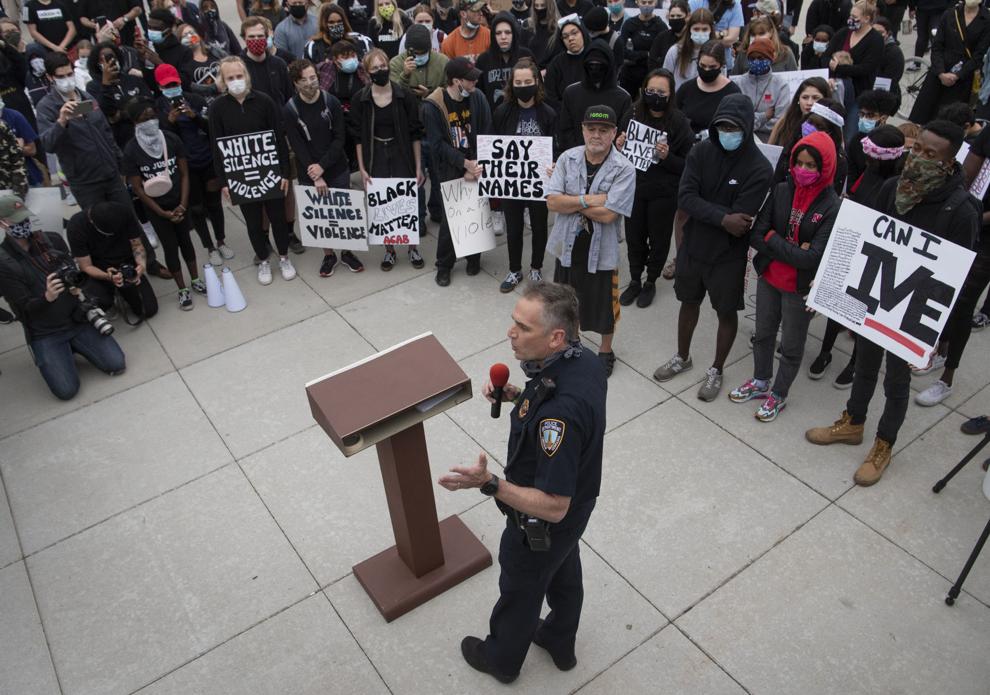 Protest at Capitol, 5.30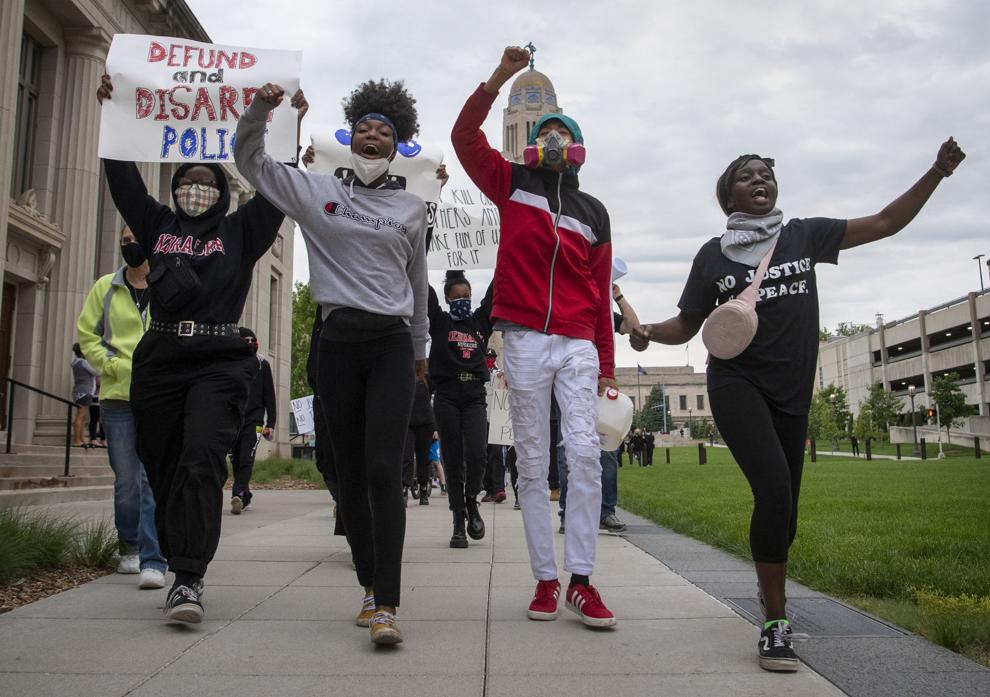 George Floyd Protest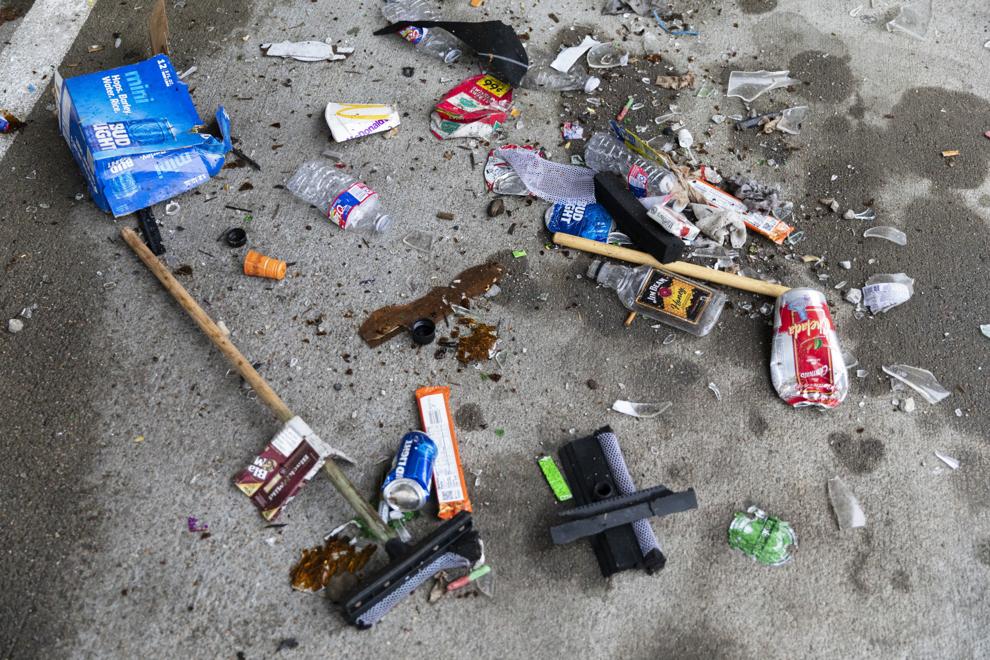 George Floyd Protest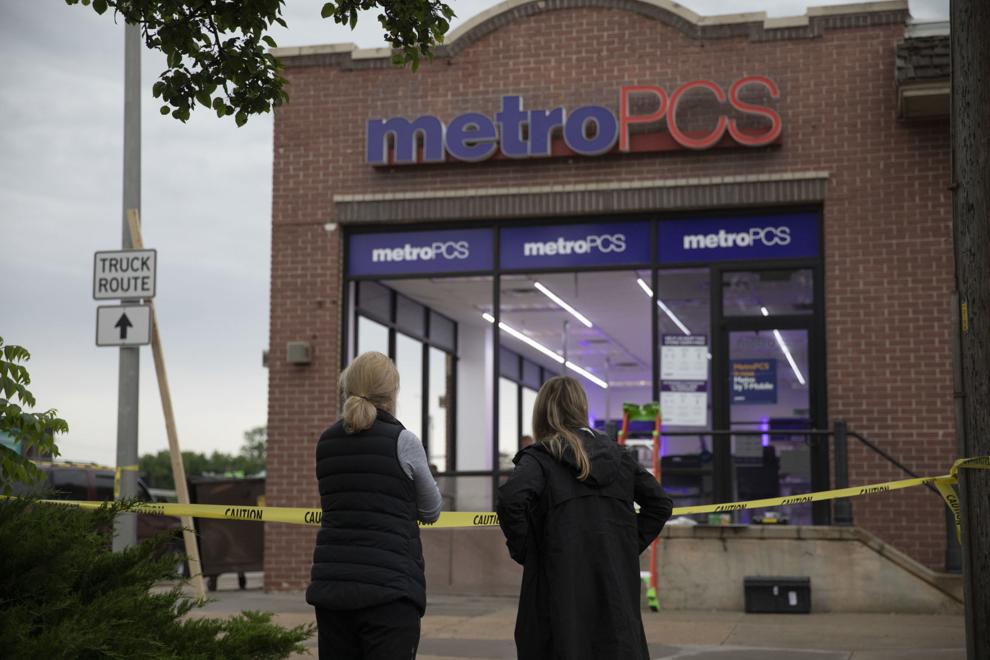 George Floyd Protest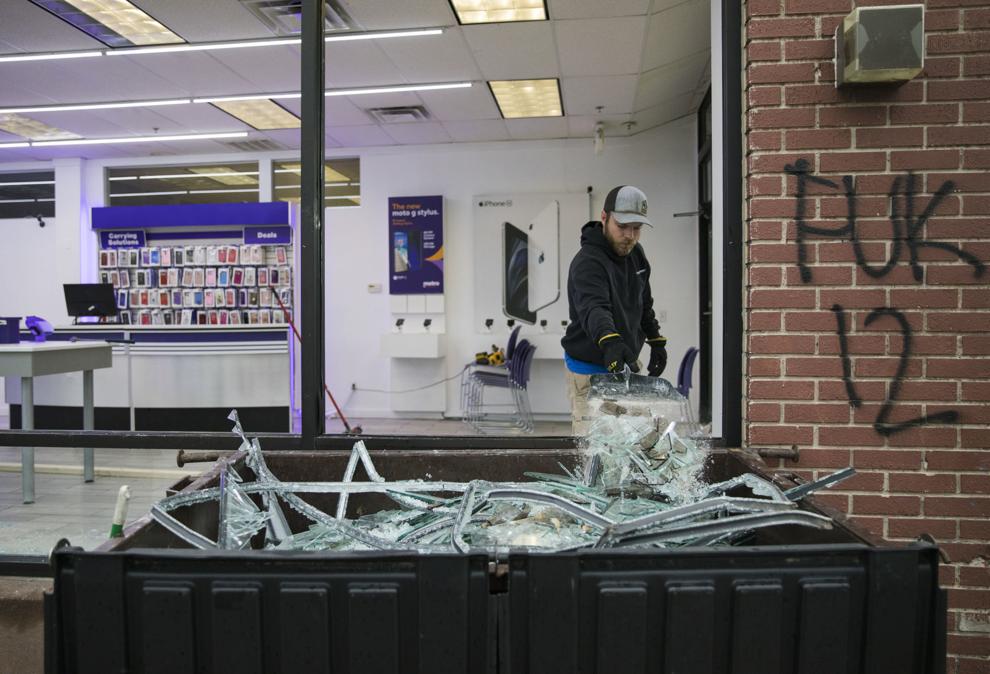 George Floyd Protest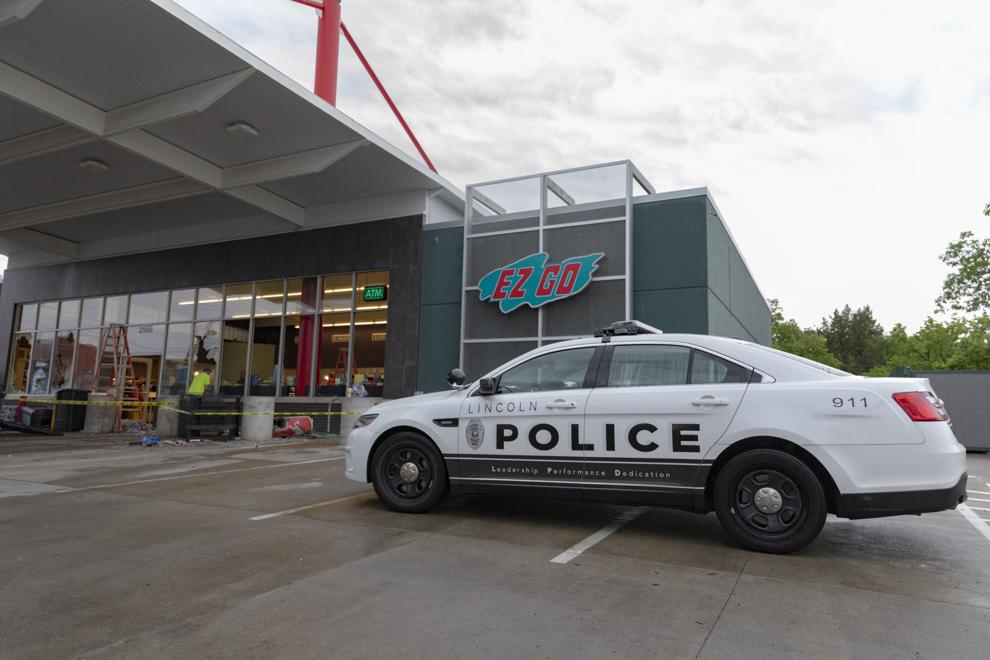 George Floyd Protest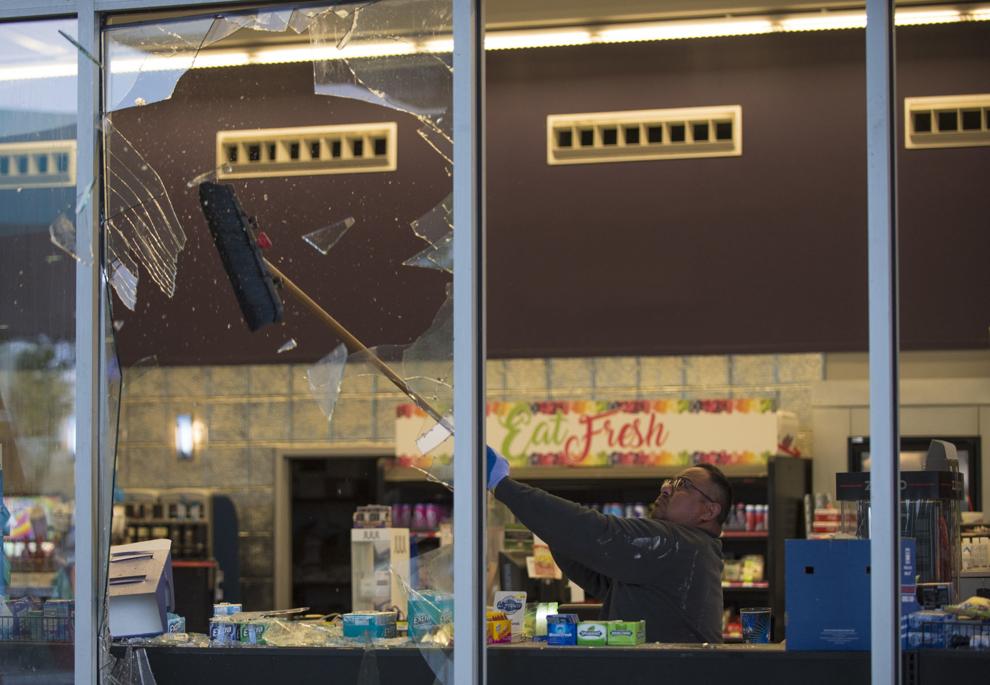 George Floyd Protest
George Floyd Protest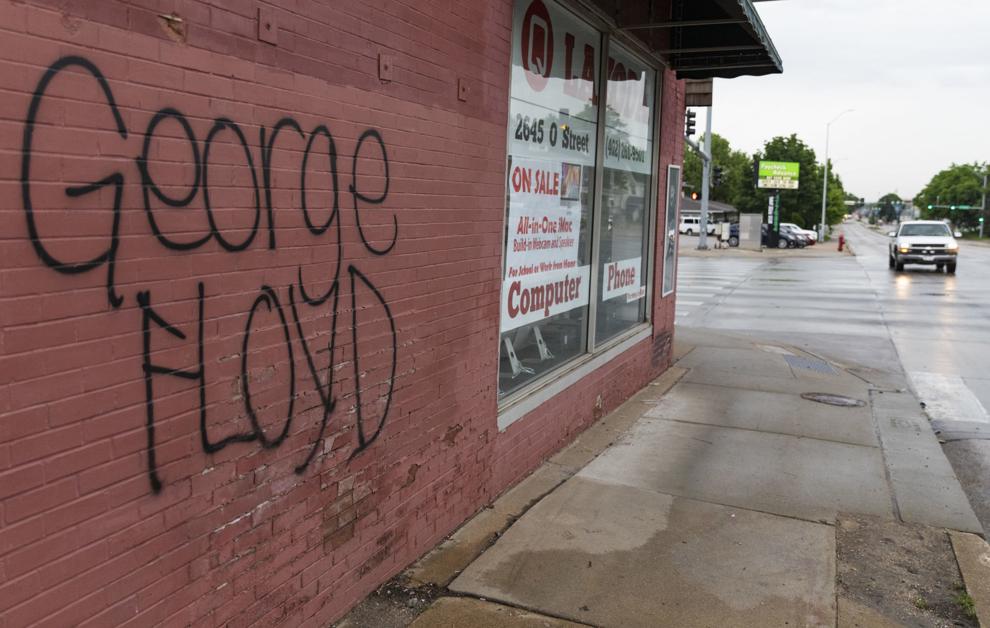 George Floyd Protest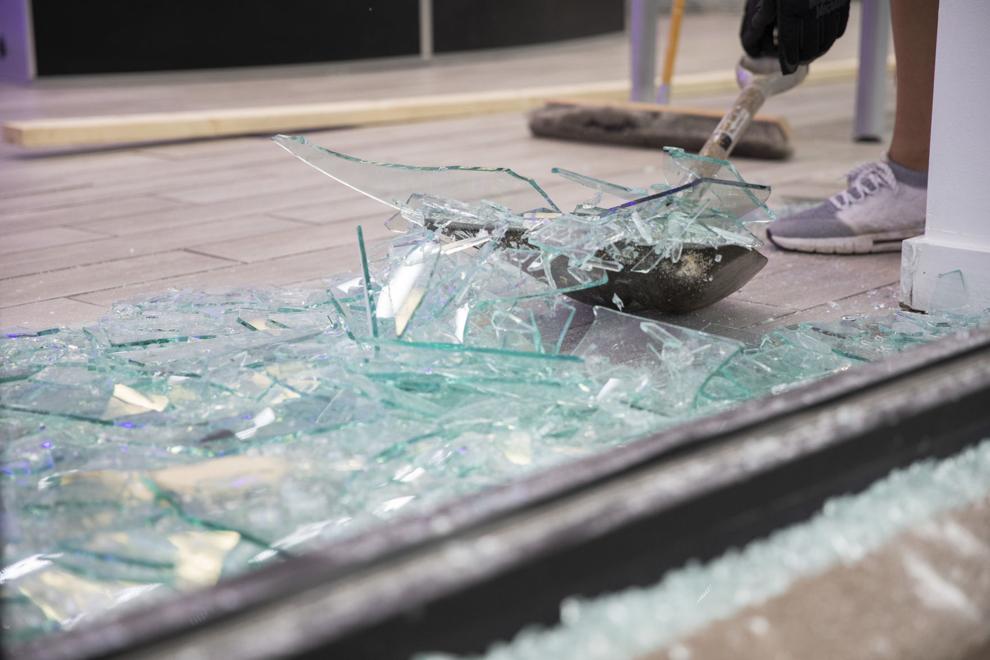 WATCH NOW: Lincoln police chief provides update on overnight protests
George Floyd Protest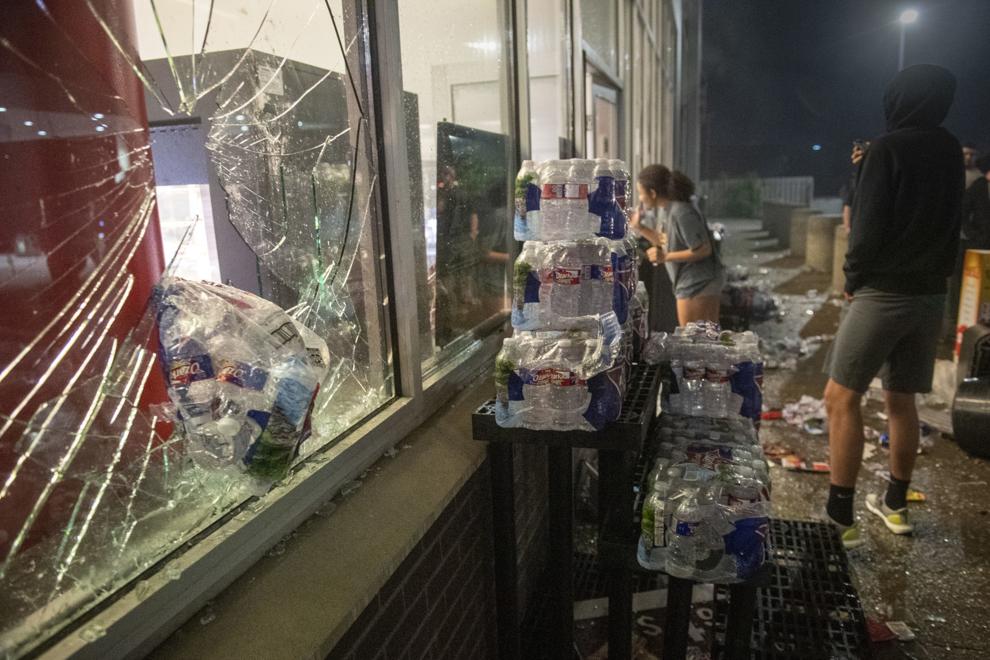 George Floyd Protest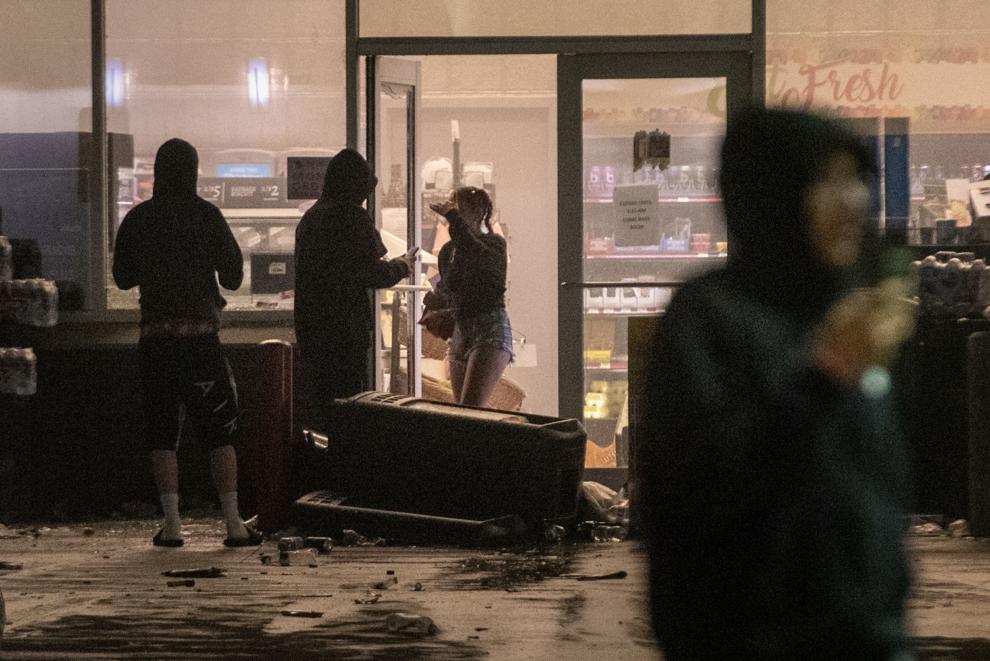 George Floyd Protest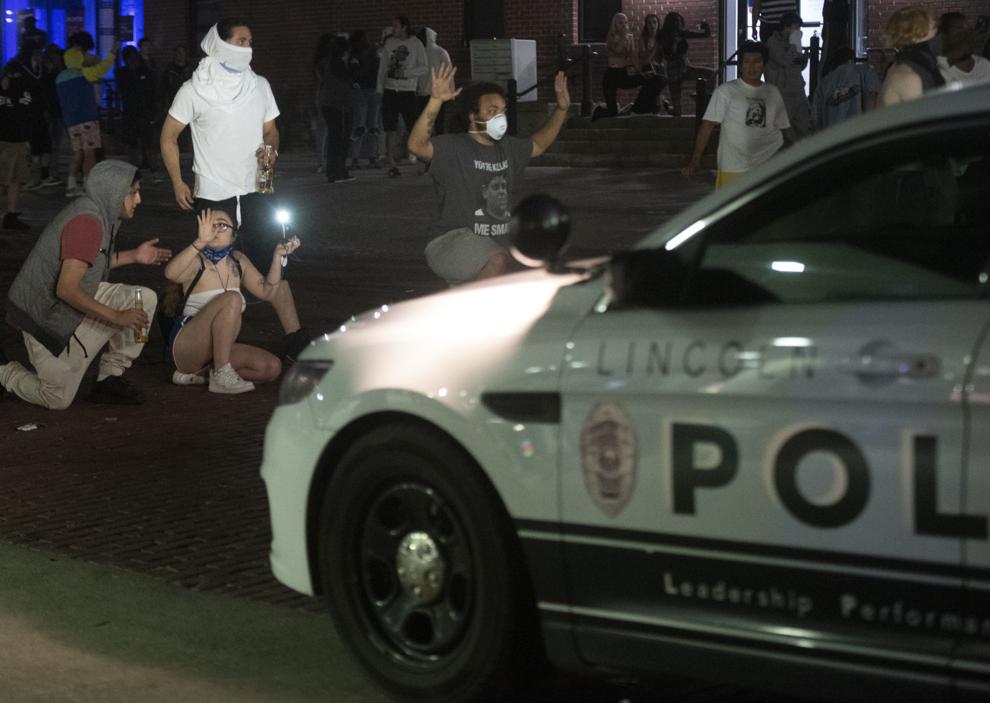 George Floyd Protest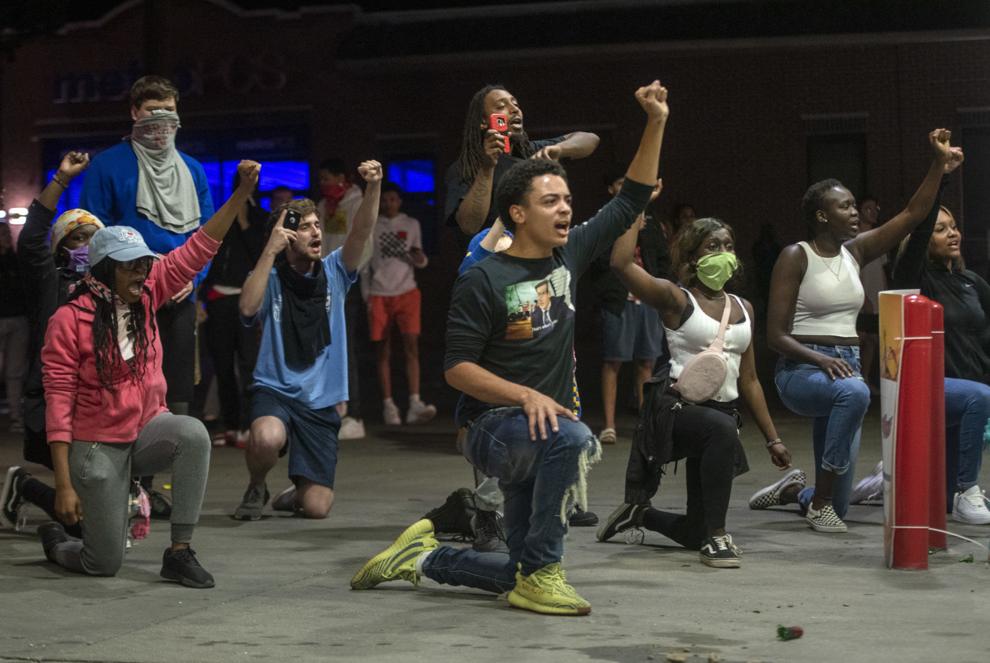 George Floyd Protest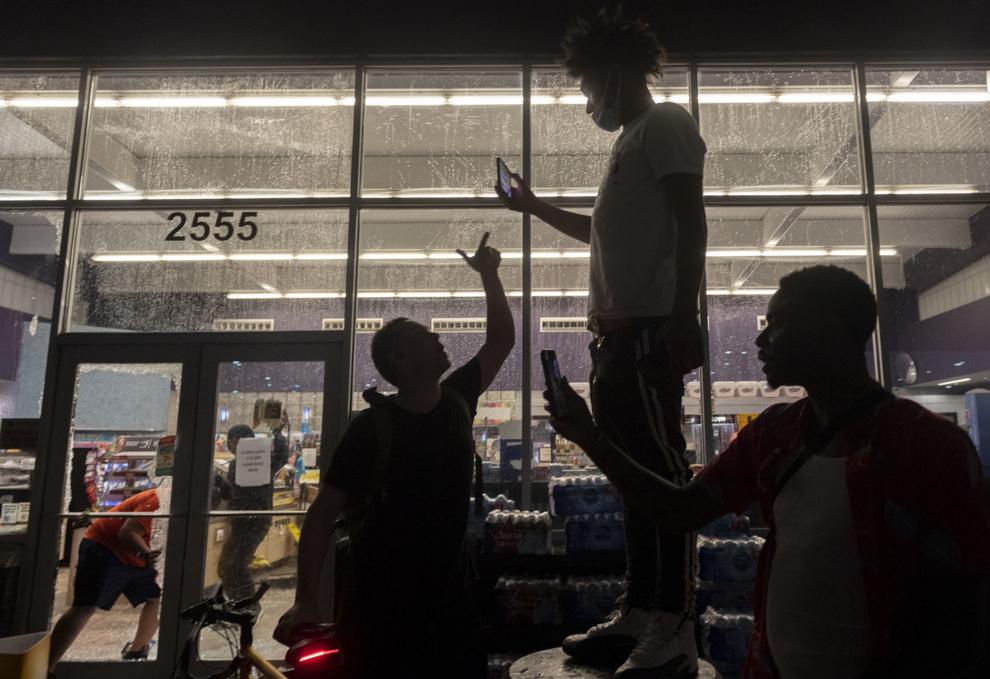 George Floyd Protest
George Floyd Protest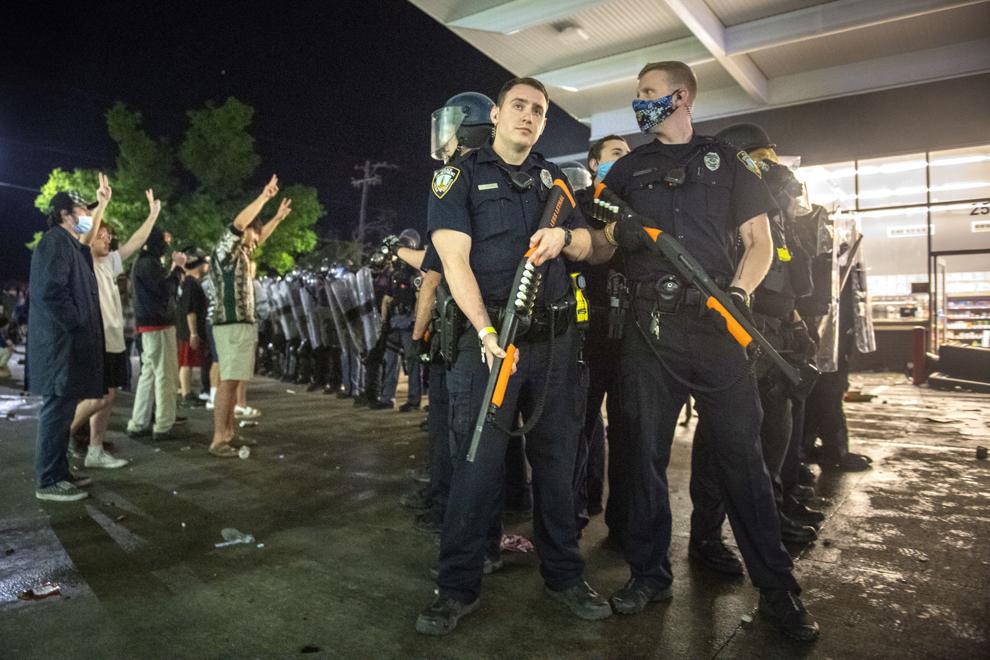 George Floyd Protest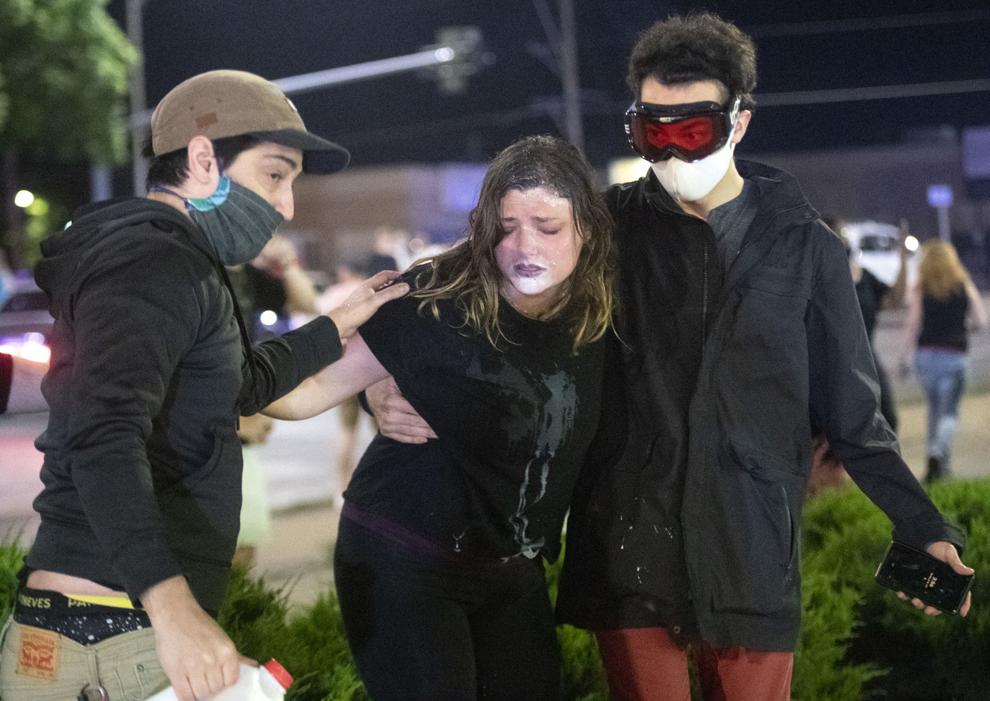 George Floyd Protest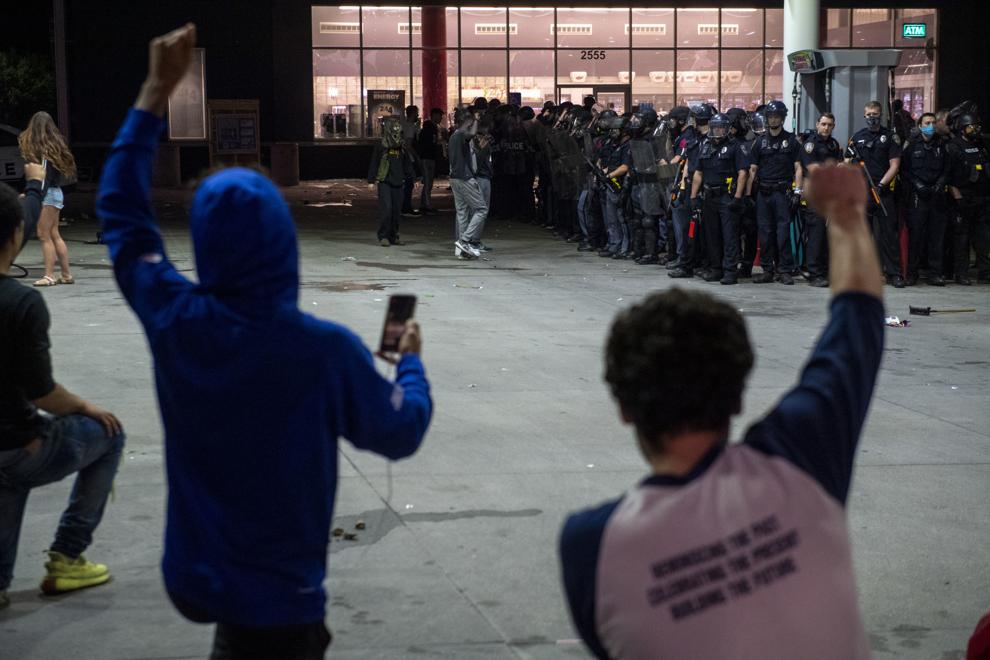 George Floyd Protest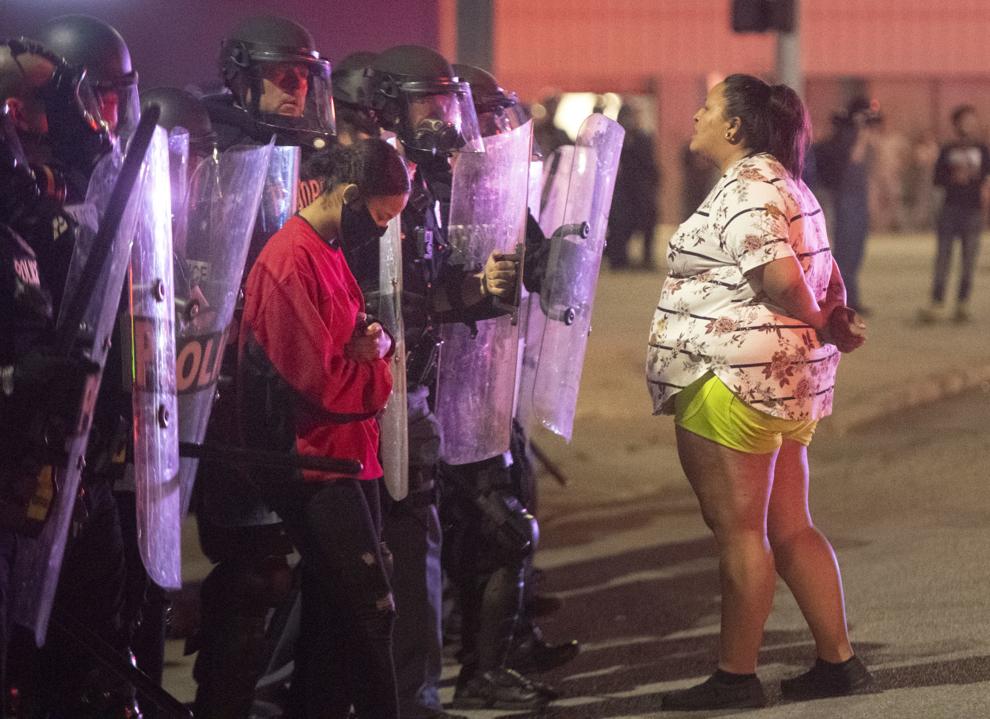 George Floyd Protest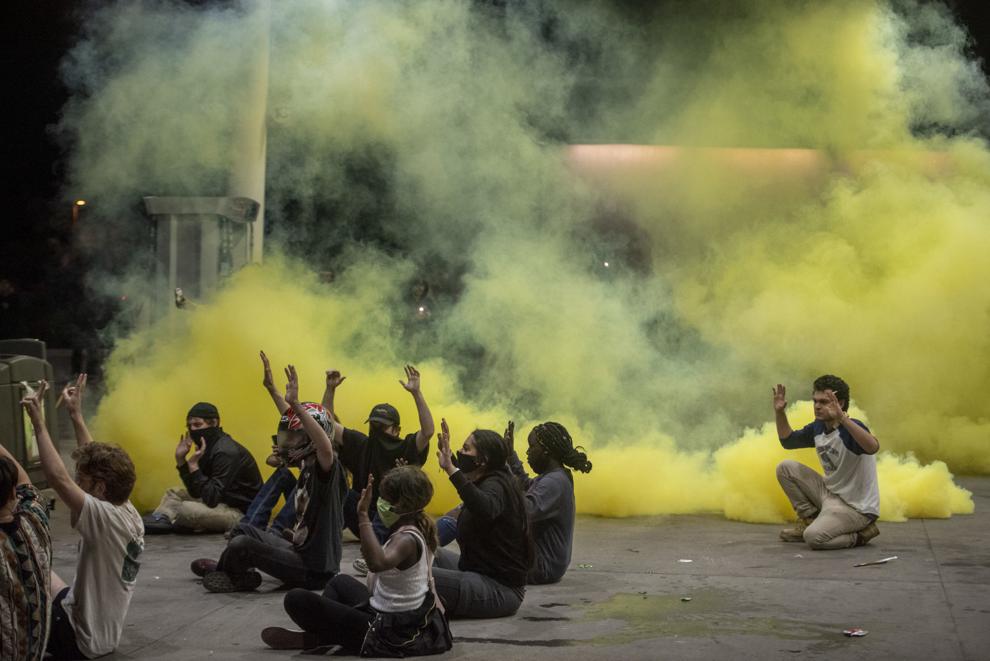 George Floyd Protest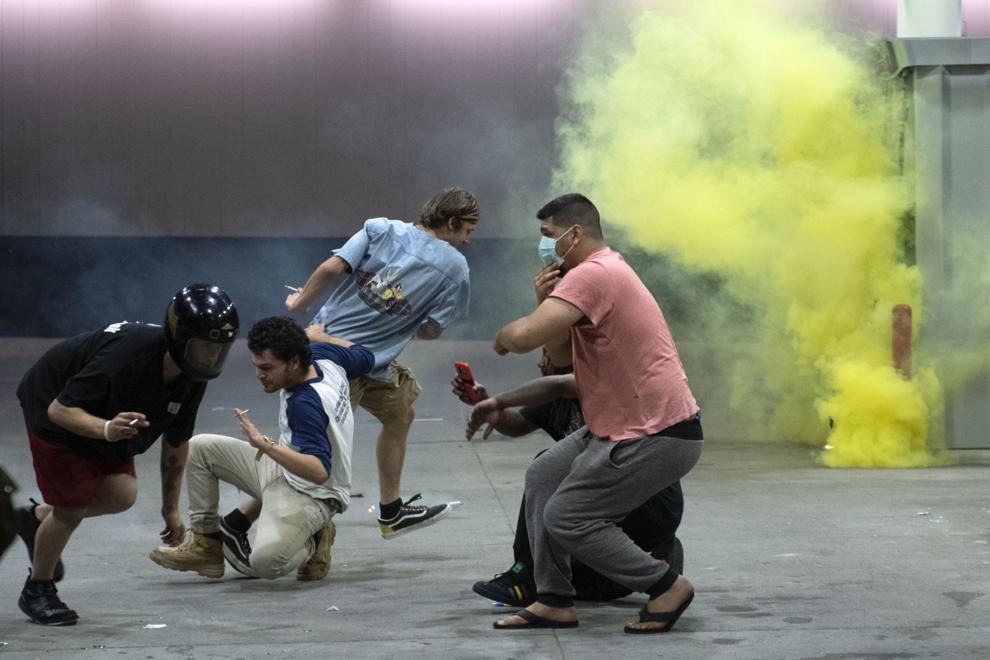 George Floyd Protest
George Floyd Protest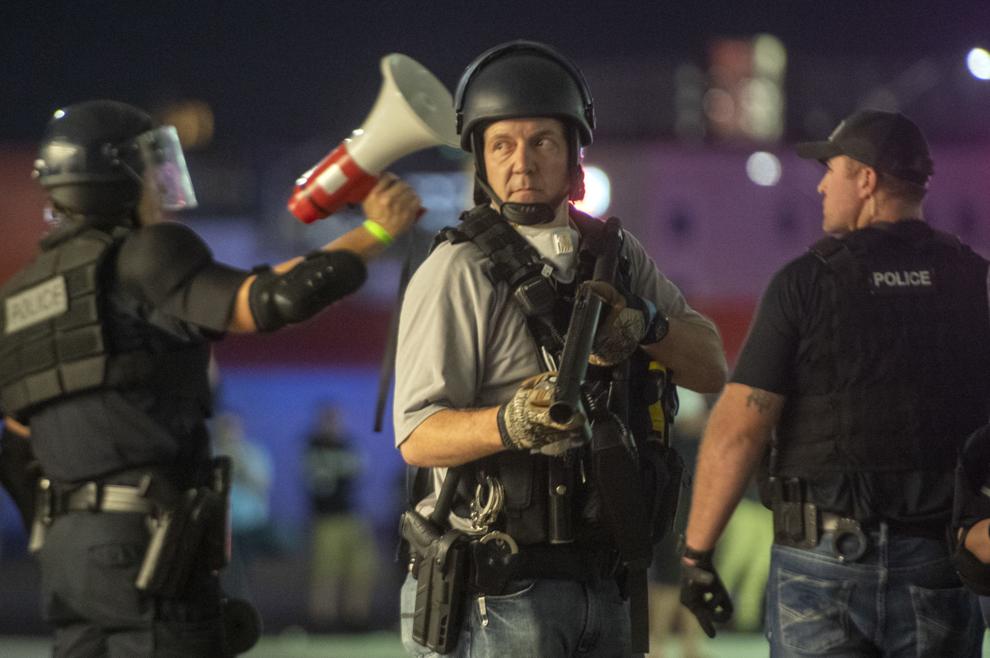 George Floyd Protest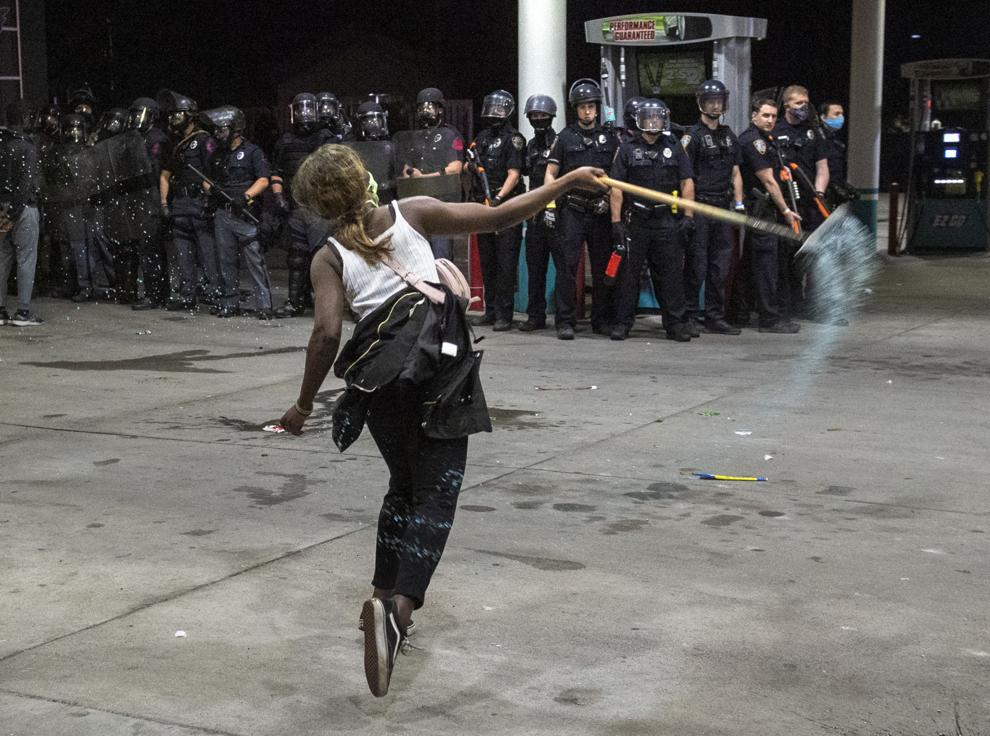 George Floyd Protest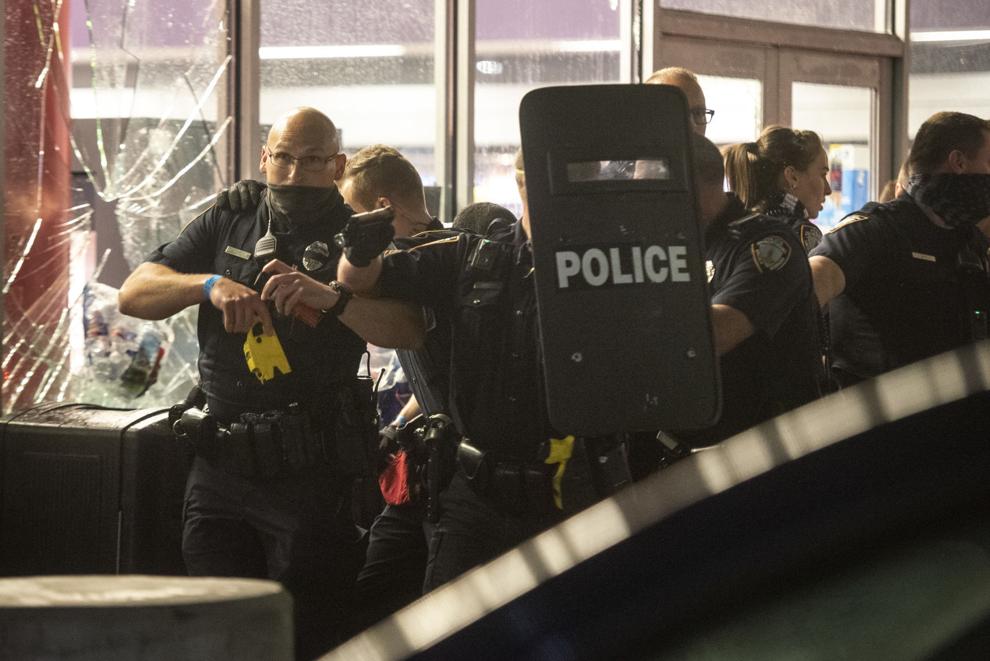 George Floyd Protest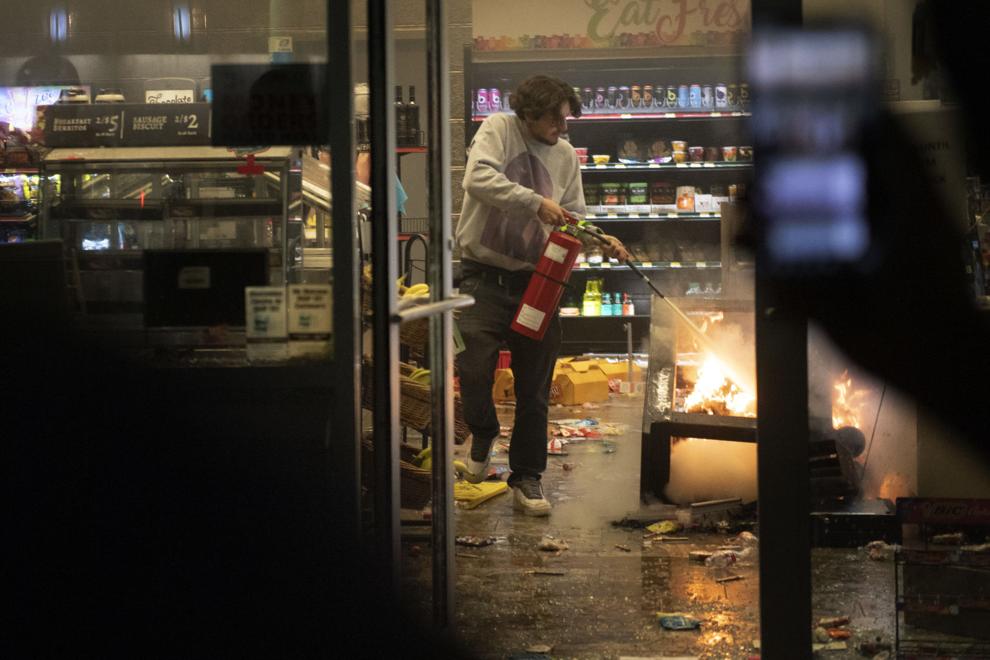 George Floyd Protest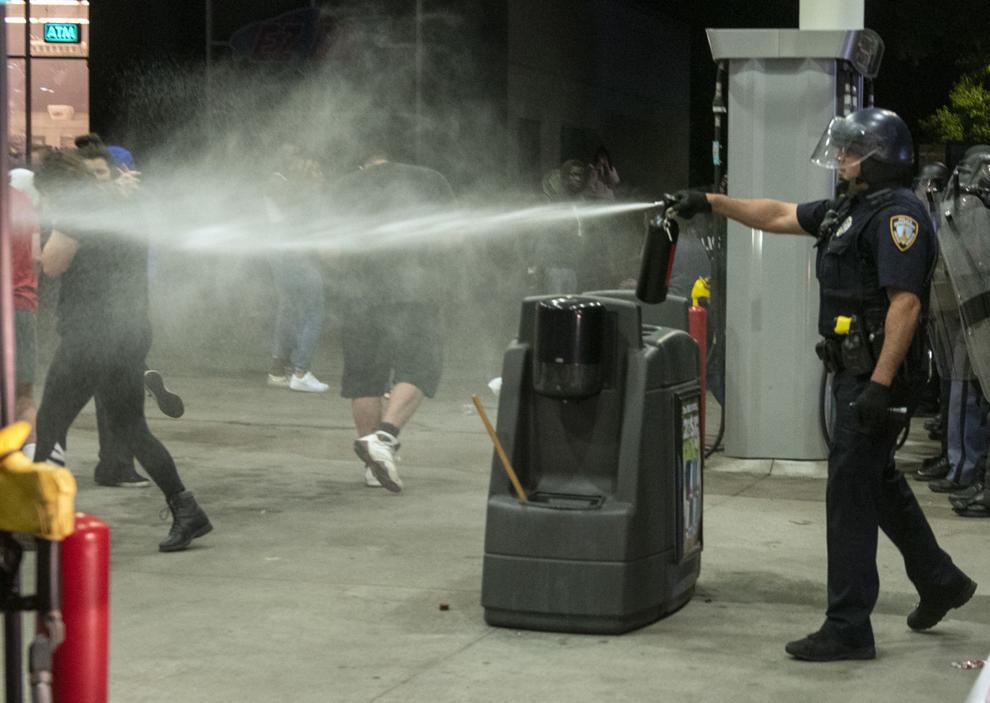 George Floyd Protest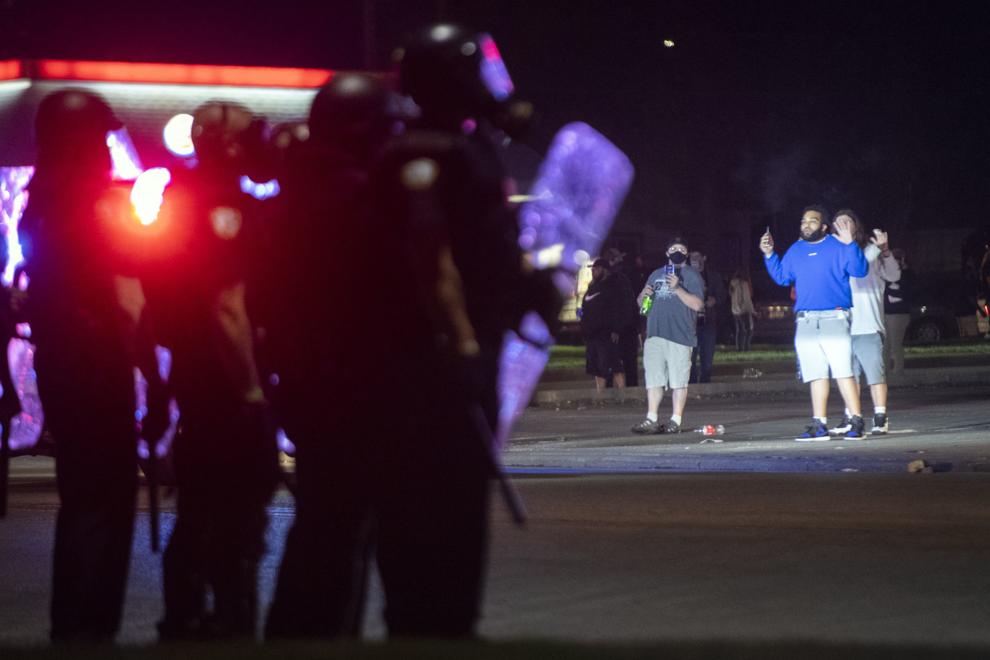 George Floyd Protest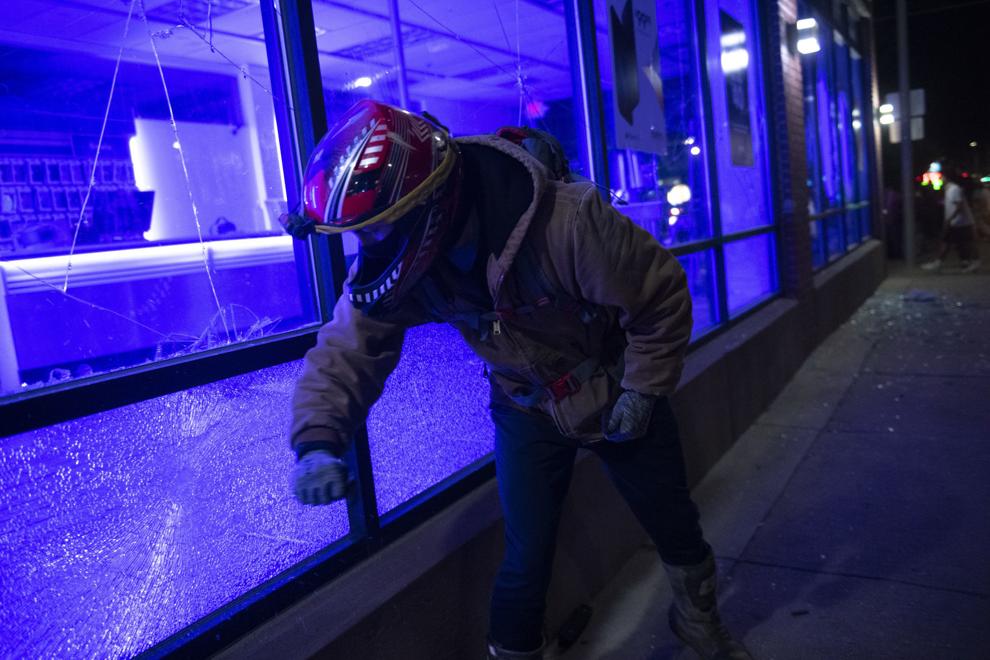 George Floyd Protest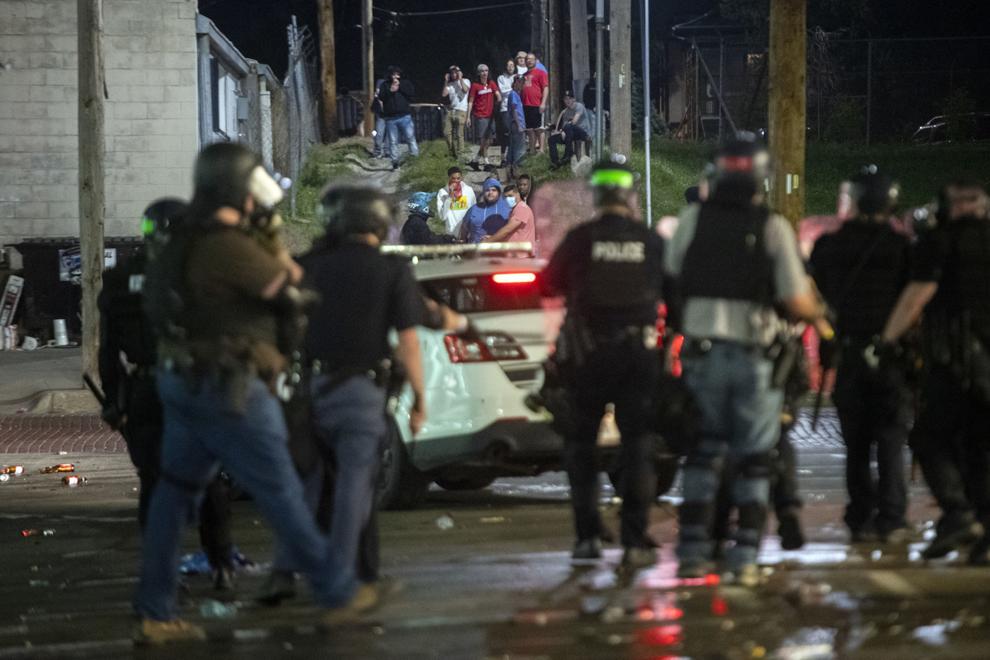 George Floyd Protest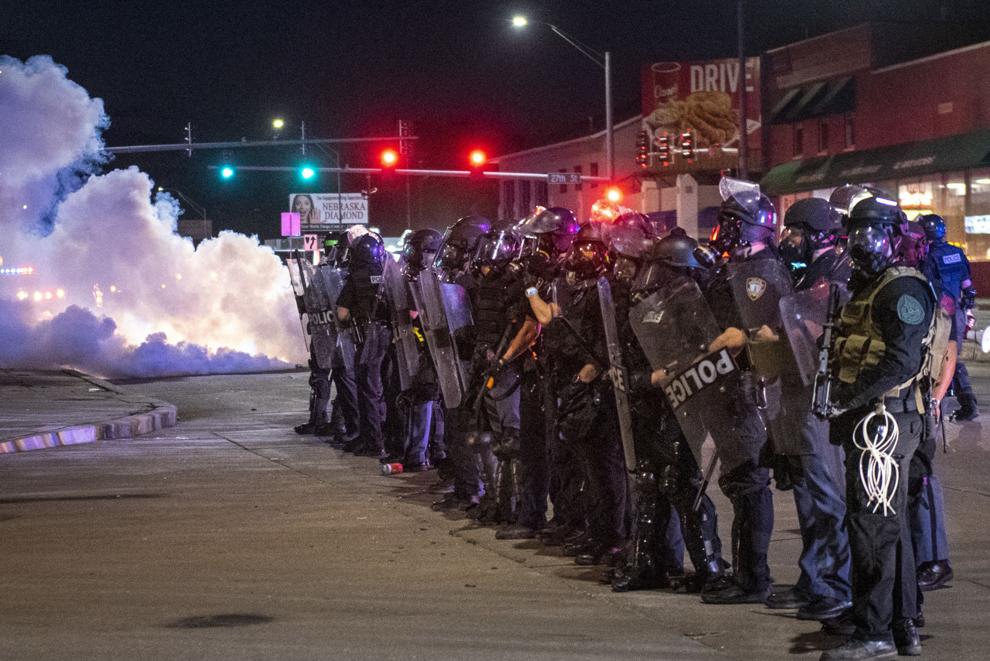 George Floyd Protest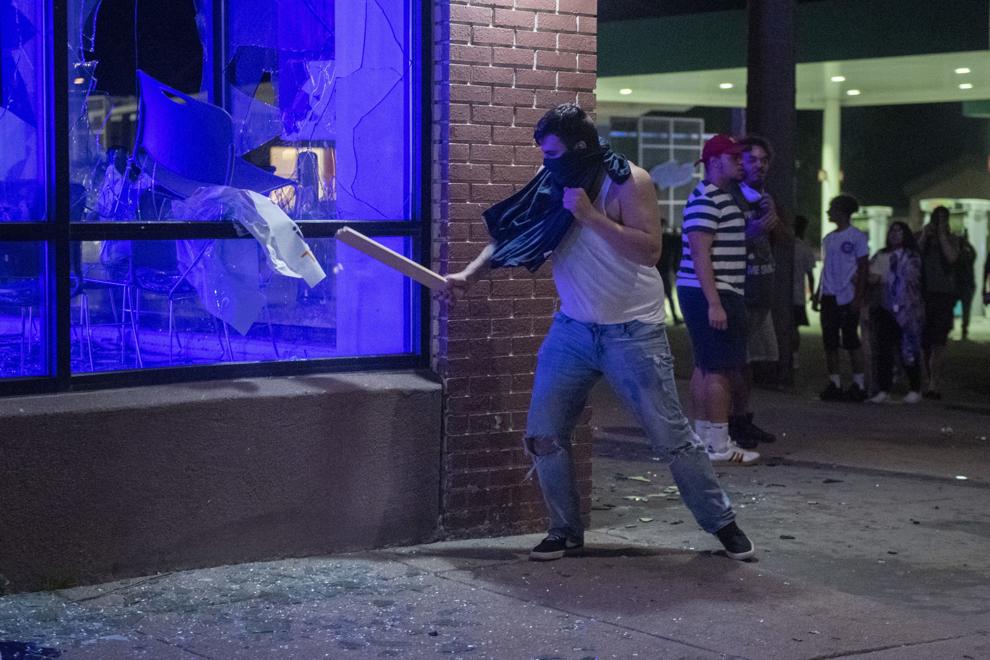 George Floyd Protest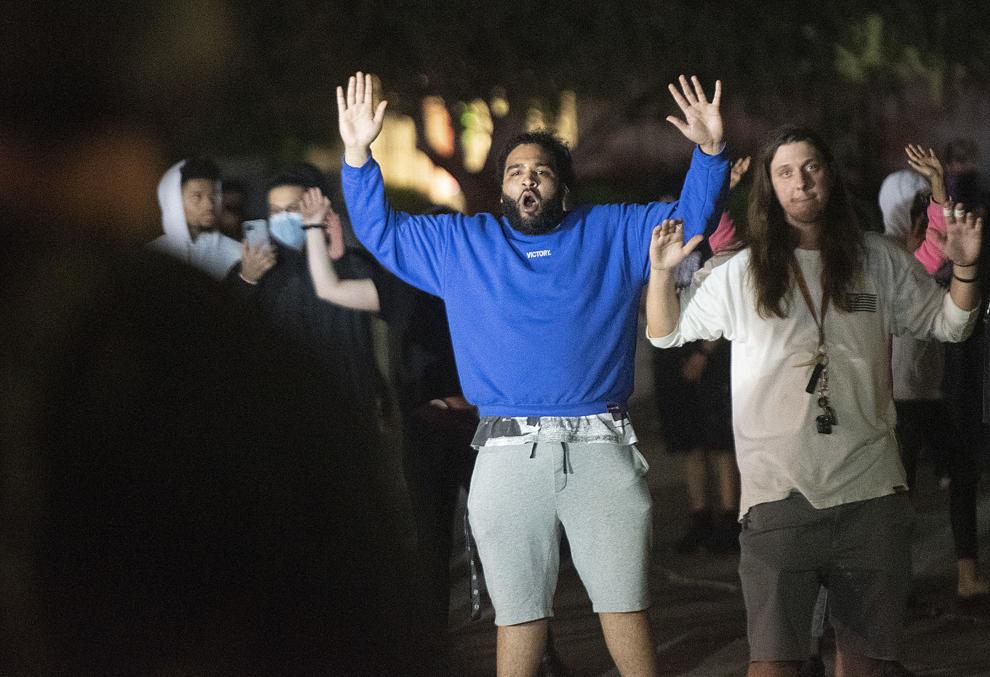 George Floyd Protest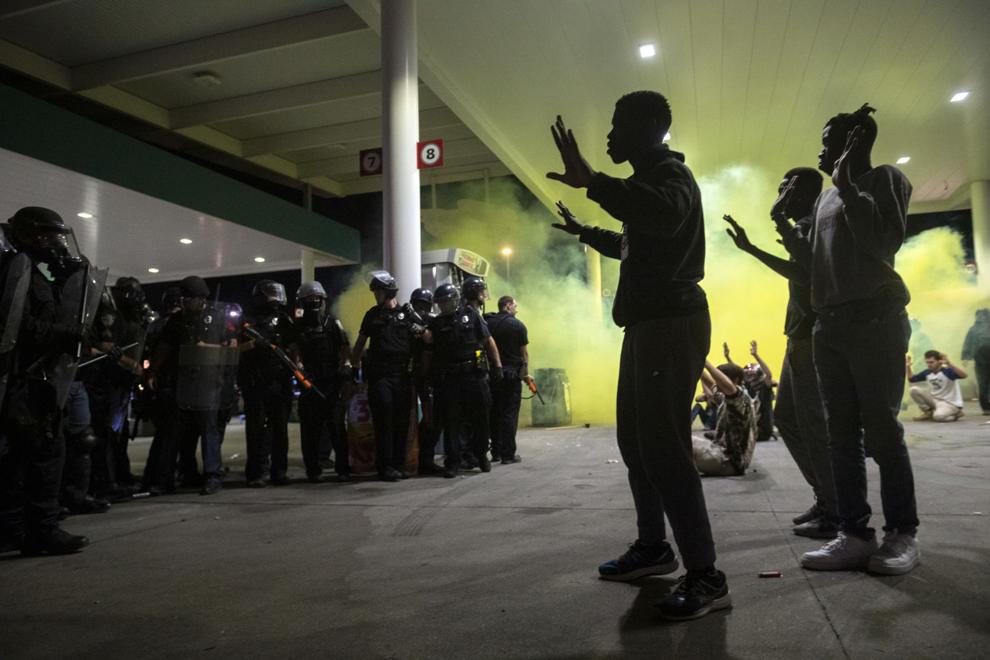 George Floyd Protest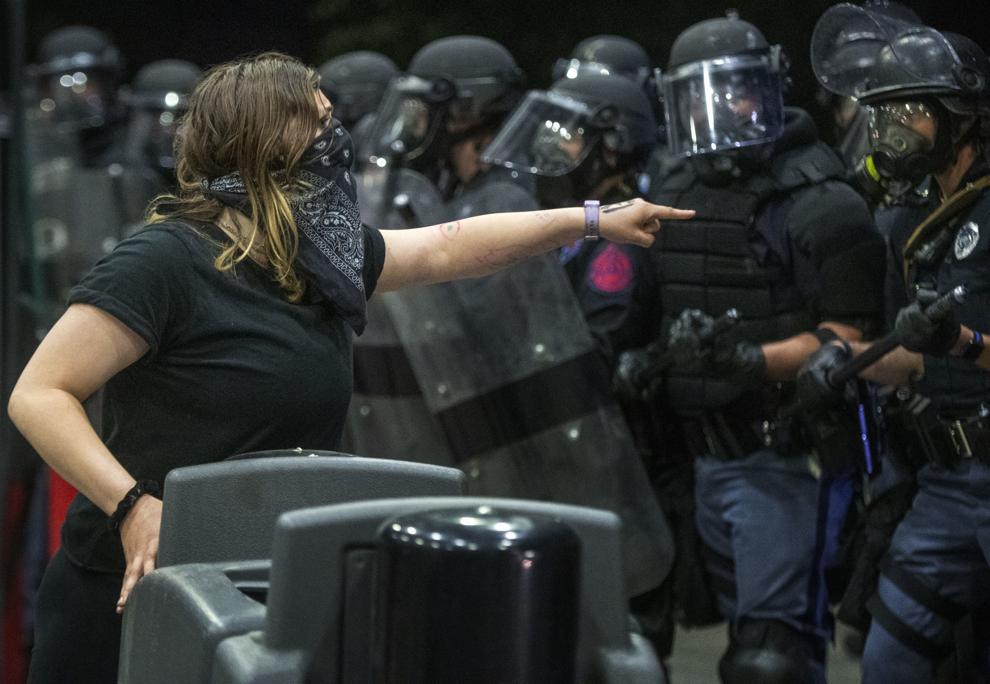 George Floyd Protest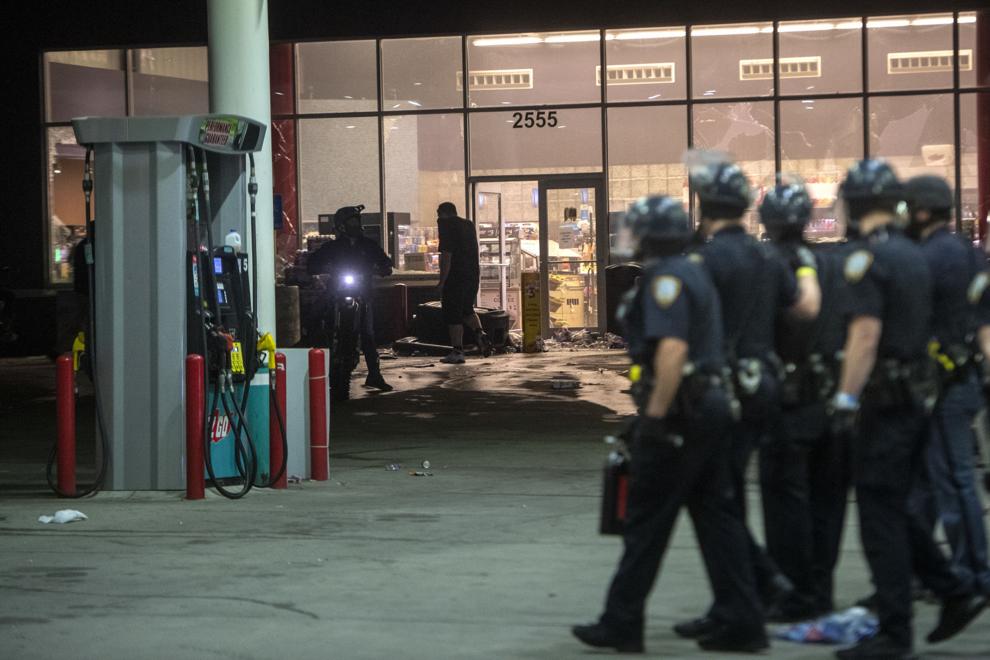 George Floyd Protest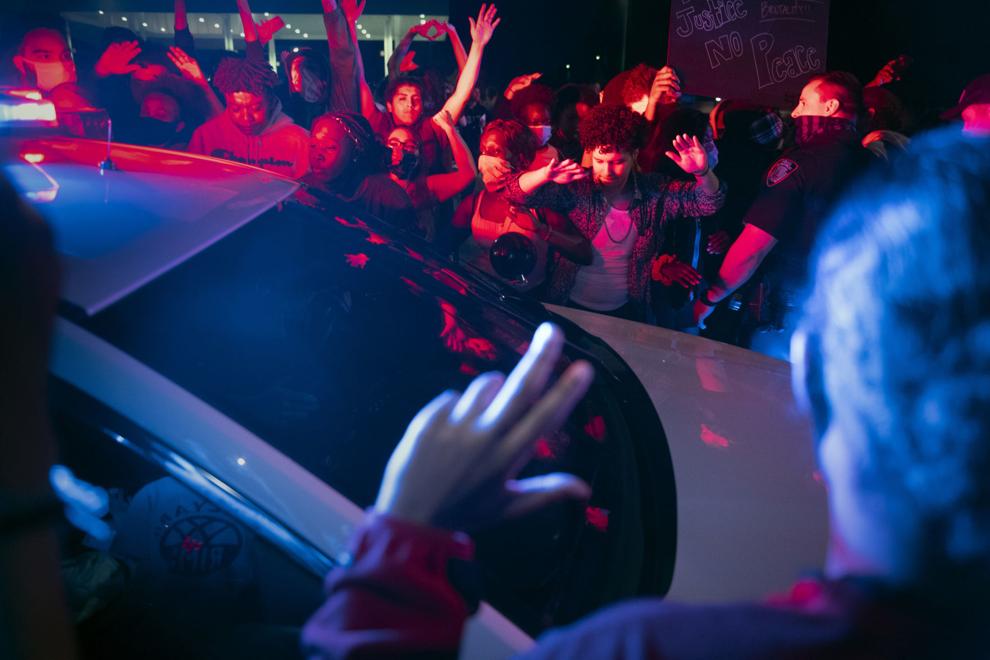 George Floyd Protest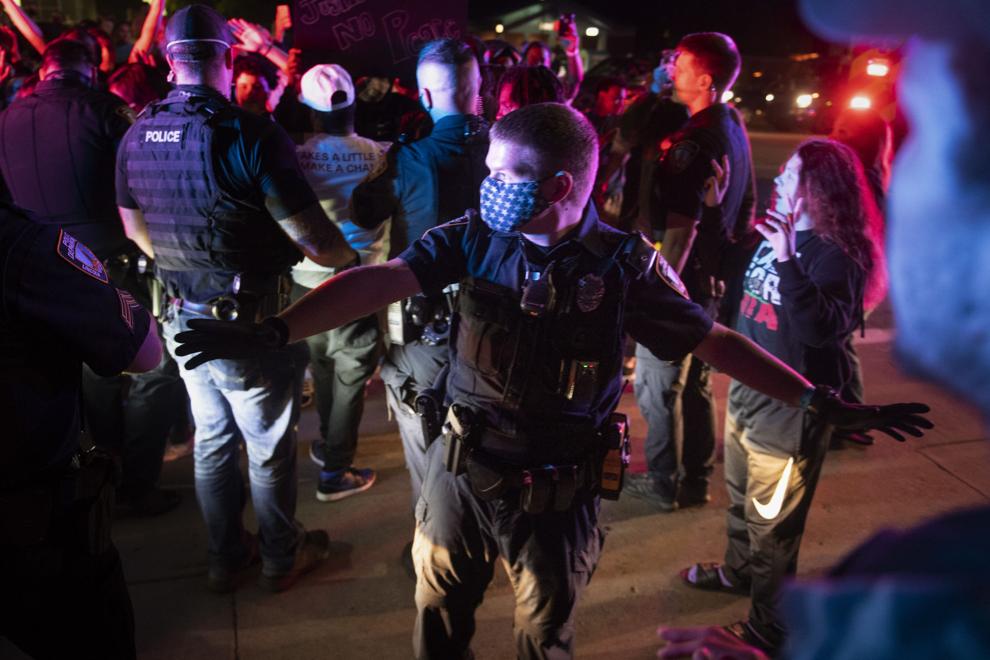 George Floyd Protest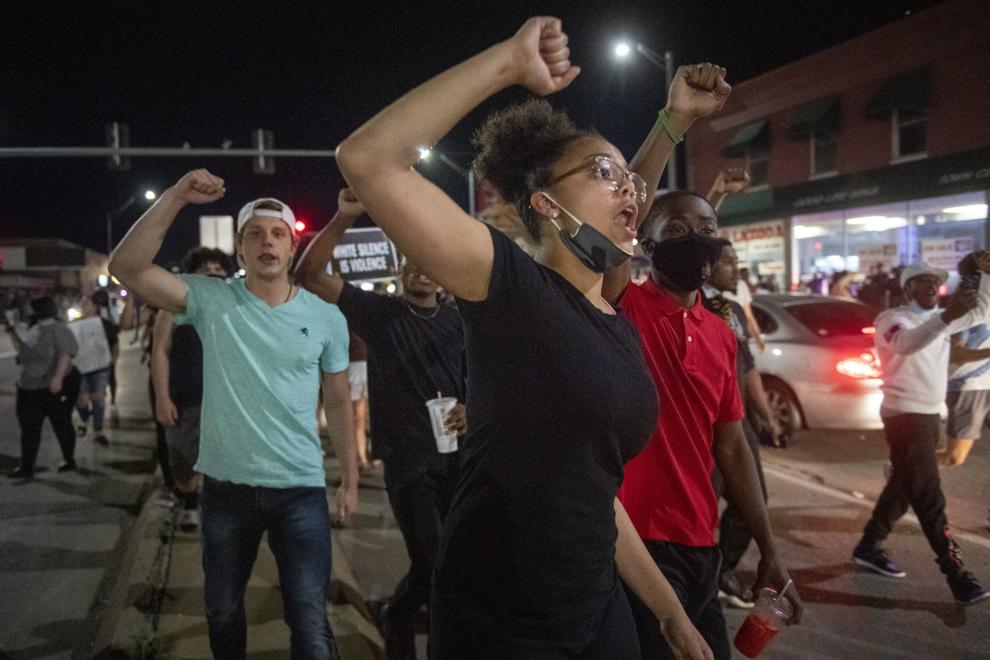 George Floyd Protest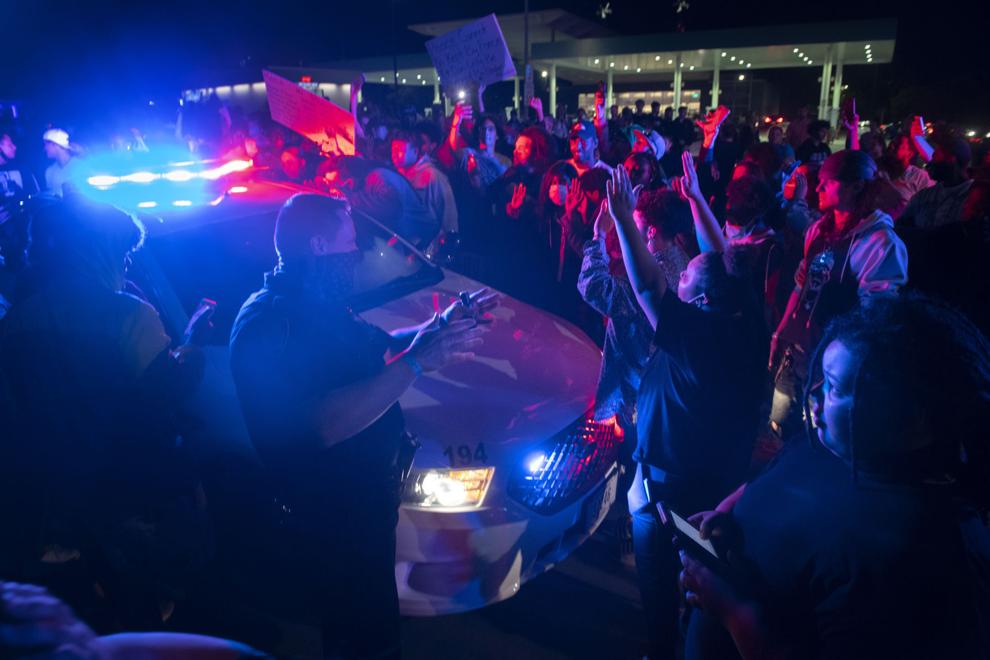 George Floyd Protest