Mytien Nguyen left her residence sometime between 11 p.m. Saturday and 6 a.m. Sunday, LPD said.
Every day, there are hundreds of people missing in Nebraska. Some of them are missing for days, while some are missing for decades. Quite a fe…
John L. Parks Sr., 39, will stand trial on seven felony charges, including two counts of first-degree murder, firearms charges and a possessio…
"The NDCS has a policy and procedure for housing male inmates sentenced to the death penalty, but does not have a specific policy or procedure…
Video taken from the visitation room at the Nebraska State Penitentiary showed Clara Phillips passing the drugs to her husband.
Nebraska State Patrol spokesman Cody Thomas said Brandi Nigh was making a U-turn about 5 miles south of town when a Chrysler 300 struck her ca…
The assault sent a 26-year-old man to the hospital with a swollen right eye, broken wrist and a cut to his lower lip that required reconstruct…
The teens told police they had gone to 61st Street and Madison Avenue to sell vape pens to some people they'd met on Snapchat. 
Officer Luke Bonkiewicz said the victims, who had just moved to the home, believe the gunshots may have been intended for the prior residents.
Officers were called about a man walking in the street, screaming at drivers, demanding that they run him over. Officer Luke Bonkiewicz said t…
Seward County Sheriff Mike Vance said both of the drivers were taken to a hospital in Lincoln for their injuries. But there were no serious in…
Officer Luke Bonkiewicz said investigators posed as a 15-year-old and say Travis Warnsing, in snaps, set up a meeting to pick up the juvenile …
Police say the damage from the fires, which burned three large prairie grass areas and four mature trees, is at least $3,500.
The pills really are fentanyl, which is 50 to 100 times more potent than morphine. Narcotics Capt. Ryan Dale said people have overdosed on as …
Officer Luke Bonkiewicz said investigators didn't pursue the car, continuing in the opposite direction. A short time later, police were called…
Raymond Jimenez went missing after he went to a job service center in downtown Lincoln on April 7 and failed to return to prison.
Marlo Jones was on parole at the time, according to prison records.
Eleven cars and three homes had windows broken by objects being thrown through them. In one case, a cinder block had been hurled onto a car, c…
When they checked security video, they saw a man come in the store around 3:30 a.m., Officer Erin Spilker said.
Both drivers injured in the crash had to be extricated and taken to the hospital, though police said their injuries were not life-threatening.

Tabitha Health Care Services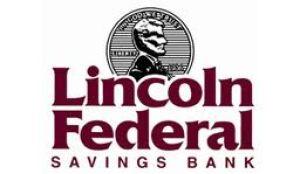 Lincoln Federal Savings Bank
Staff were provided his Social Security check and a debit card issued by the state of Nebraska where his monthly government benefits are depos…
Police were called there on a disturbance and found a 20-year-old woman who said that during an argument over rent money, her boyfriend became…
Police said Kade Coble had been spotted in a vehicle but got out and ran at Antelope Park, near 33rd and South Streets, setting off a large se…
The Nebraska Department of Correctional Services said Clifford Brown and Jacob Roeder, who left the facility together shortly after 5 a.m. Thu…
The 23-year-old told police that a man came up to him and stabbed him as he was walking on the sidewalk near the Railyard at around 1:30 a.m. …
An officer used a Taser on King Smith Booth and took him into custody for a warrant, in addition to assault on an officer and possession of a …
Officers contacted staff, who reviewed security video and saw a man throw a brick through the window at around 2 a.m. and steal two 2-liters o…