Every day, there are hundreds of people missing in Nebraska. Some of them are missing for days, while some are missing for decades. Quite a fe…
Marvin Rivas Villanueva, who was brought to the U.S. illegally as a young child from El Salvador, is likely to be deported as a result of the …
One of the shots entered the driver's door and lodged in the driver's seat. "The bullets were extraordinarily close to hitting the victim," Of…
The man in his 50s had been hospitalized in Lincoln for two weeks. He had several underlying health conditions, in addition to his recent diag…
Nolan Strauss lived in Nebraska as recently as 2018, when he was sentenced to six months in jail for assaulting a Lincoln police officer.
Chief United States District Judge John M. Gerrard sentenced Travis Griffin to 11 years and three months, followed by five years on supervised…
Lincoln police were two for two Wednesday on recovering cars stolen after they were left unlocked and with the keys inside.
She already had sent $25,000 and was preparing to send another $150,000. 
The victim told officers he had been robbed by three men, one of them with a handgun. They left with his iPhone.
Lincoln City Council members Monday unanimously approved a 5% increase to ambulance fees, a move sold as a way to recoup more of the service's…
So far this month, the department has taken 21 reports for a loss of $1,820. Six of the reports came in Tuesday.
Henry Brinkly Jr. remained in jail Tuesday, his bond set at $150,000 on the felony charge.
As officers arrived, they were waved down by neighbors who said they heard several gunshots and a vehicle speeding out of the area. 
Two years after a rollover crash in Missouri killed an 11-year-old Lincoln girl, her father has filed a wrongful death lawsuit against his ex-…
Omaha bar owner Jake Gardner has been indicted on four counts, including manslaughter, in connection to the shooting death of James Scurlock d…
Black Hills technicians are going door to door in Bennet to turn off all the gas meters in town after a main was damaged Tuesday afternoon.
Charles Burr, 35, pleaded guilty to conspiracy to distribute and possession with intent to distribute methamphetamine.
Thieves first entered an unlocked Quonset at the man's property northwest of town and stole about $1,150 in tools.
At Home's manager said video surveillance showed a man pushing a cart full of merchandise to the loading dock and cutting the lock to take it …
Juan Maldonado pleaded no contest to motor vehicle homicide, a misdemeanor, for the crash May 3, 2019, on Nebraska 92.

Tabitha Health Care Services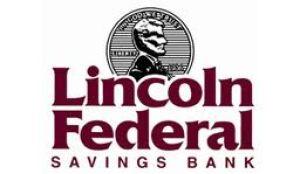 Lincoln Federal Savings Bank
About a dozen Lincoln police officers looked on from the back of council chambers during the hearing, and everyone in the chambers stood — man…
A funeral service is Tuesday for Troy Bailey, a Lancaster County Sheriff's deputy, who died Friday after suffering a heart attack last week.
Craig A. Hoffman pleaded no contest to theft by deception, over $5,000, in a deal with prosecutors, who dismissed four other theft charges.
Police went to 26th and K on a report of a burglary and found a second-floor apartment window broken and a toolbox under the window.
Police arrived to find the front door smashed and a still-to-be-determined amount of alcohol and tobacco products stolen.
A search of a vehicle allegedly turned up a mask and gloves believed to have been worn during the robbery, a roll of quarters and 0.3 grams of…
A supervisor told police a group of men had been asked to leave several times for, among other things, refusing to follow the city's mask mand…