The 29-year-old Lincoln man who bought a gun used the next day to kill a man in a car driving along North 14th Street in 2018 got three years …
A 23-year-old, rural Jansen man was sentenced Tuesday to four years of probation for terroristic threats and attempted use of a firearm for an…
At 3:30 p.m., Lincoln Mayor Leirion Gaylor Baird will update the public regarding protests and the coronavirus situation.
Omaha's police chief says a downtown business owner who is not expected to face felony charges in the fatal shooting of an unarmed 22-year-old…
A spokesman said the group admitted that they'd been at the demonstration downtown and were headed back there. He said officers believed they …
A fifth night of protests began in Lincoln with speeches and demonstrations outside the state Capitol before protesters took their message on …
A Northeast employee discovered someone had tried to throw a lit, glass incendiary device at a window but it didn't penetrate the glass.
Lincoln police arrested at least 30 people overnight Monday for violating the mayor's second emergency curfew order, according to the county j…
Every day, there are hundreds of people missing in Nebraska. Some of them are missing for days, while some are missing for decades. Quite a fe…
Mugshots taken in the last 96 hours
"Justice must be served for George Floyd," the governor said. "And to the folks out there who are hurting, we hear you."
A Nebraska State Trooper kneeling with protesters for 9 minutes, a solemn moment marking the amount of time a Minneapolis police officer knelt…
At 3:30 p.m., Lincoln Mayor Leirion Gaylor Baird will update the public regarding protests and the coronavirus situation.
One 33-year-old man was accused of attempted third-degree assault on an officer. A second was booked for possession of a controlled substance,…
Law enforcement officers near the County-City Building in Lincoln arrested a handful of people Sunday night who defied a city curfew that bega…
Journal Star reporter Chris Dunker was briefly detained and some protesters were arrested after they failed to disperse from a demonstration o…
Speakers called for justice -- but also repeatedly urged the crowd to remain peaceful, after what began as peaceful protests turned violent Sa…
Someone was shot and killed near a downtown Omaha demonstration over the death of George Floyd in which protesters clashed with police in riot…
But volunteers showed up early Sunday morning to clean up near downtown.
A 32-year-old Lincoln man has been arrested and now faces a cocaine charge in connection to a killing in an alley a week ago.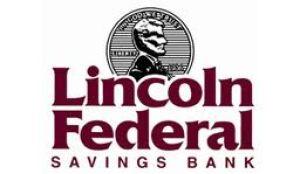 Lincoln Federal Savings Bank

Tabitha Health Care Services
Peaceful protests in Lincoln turned violent and destructive Saturday morning, injuring eight police officers, including one who required stapl…
Lincoln Police Chief Jeff Bliemeister will give an update at 10 a.m. on protests near 27th and O streets early this morning, which were in res…
Lincoln's police chief calls misconduct like Minneapolis officer's "the greatest threat to the public's trust."
A pickup heading north crossed into the southbound lane and struck Isaac Speece of Friend and Crystal Gerdes of Milford. The boy was in a wheelchair.
These are recent reports of missing children made to local law enforcement. If you think you have seen a missing child, contact the National C…
"I obviously would not even ask for an hour or a minute of incarceration time," Assistant U.S. Attorney Lesley Woods said at John Good's sente…
Police say someone took off with 19 tanks of welding gas from a Lincoln business near Interstate 80 last week.