A Lincoln teen who admitted he sometimes squeezed his infant daughter out of frustration at her crying and once head-butted her causing his ow…
Police referred a group of teens to the Lancaster County Attorney's Office for allegedly stealing an SUV belonging to one of their parents and…
A deputy stopped a 2018 Nissan on I-80 near Lincoln. Sheriff Terry Wagner said a struggle ensued between the deputy and driver, who got back i…
In both cases, the victims said their phones were stolen.
Judge Rodney Reuter said cases like this never get easy. "There's nothing I can do that's going to ease your pain or bring back your loved one…
Sheriff Terry Wagner said investigators suspect alcohol was a factor in the crash, though a blood test result on the 21-year-old wasn't yet back.
A 44-year-old woman told police she'd discovered a second-story window broken with burn marks around it and found a broken bottle outside belo…
A woman told police she had argued with her mother at her mother's apartment when her ex approached her and pointed a loaded rifle at her, dem…
The thieves stole the 15-year-old's water bottle and headphones and left him with a concussion and several broken bones in his face, police said.
Lincoln Police say they got 295 calls about illegal fireworks between June 1 and July 1.
The officer parked and ran down the embankment to I-180 with his flashlight, found the man critically injured in the road and waved oncoming t…
Chief United States District Judge John M. Gerrard sentenced Joseph William Burns on Tuesday. 
June's last Lincoln City Council meeting proved a marathon with the open-mic public comment portion pitting police supporters and police criti…
The 38-year-old former project manager at Alpha Brewing Operations has been sentenced to five years' probation for embezzling more than $130,0…
Many of the police-reform policies that residents have implored the city to adopt in recent weeks were already practiced by the Lincoln Police…
The Nebraska State Patrol says a 21-year-old Connecticut man clocked going 123 mph on Interstate 80 near Milford led troopers on a chase early…
A Lincoln man faces sentencing in August after entering a plea Tuesday for using a drone to try to deliver marijuana and tobacco to the Lincol…
Police say a thief stole a car from a driveway in the Capitol Beach neighborhood early Tuesday, hitting a garage and two cars in the process.
A 39-year-old woman reported that the suspect had grabbed a knife and told her she wanted to kill her, then cut her lower leg open, police said.
Testimony at Lincoln City Council meeting about police funding goes long into the night Monday.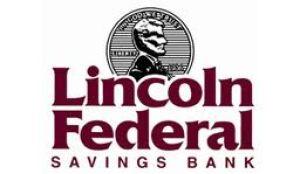 Lincoln Federal Savings Bank

Tabitha Health Care Services
A federal judge has dismissed an excessive force lawsuit filed by a Beatrice man shot several times by a U.S. marshal in 2018 in a Lincoln apa…
Sanaa Osman turned herself in Monday and went to court, where her bond was set at $7,500. She since has posted it and was released.
Officer Erin Spilker said police got there to find Seth Ketelhut arguing and yelling at hospital security and a Cass County Sheriff's deputy w…
Officer Erin Spilker said Jeremey S. Thomas went to jail on suspicion of felony criminal mischief after a passerby saw him and called police t…
Two 18-year-old men were ticketed for fireworks violations after a small fire caused $5,000 damage at a building near Southwest 48th and West …
Believing a man at his door was going to break in, the victim opened his door, grabbed his cane and chased after the man, telling him to leave…
Elver Benito, 1, has short black hair and was last wearing gray sweats and a gray sweatshirt. Elver has a medical condition that puts him at risk.