Police got surveillance video in two of the burglaries and are working to determine if they were the same thieves.
Twelve inmates have contracted coronavirus in the last week, marking the jail's first outbreak of the pandemic.
Police got surveillance video in two of the burglaries and are working to determine if they were the same thieves.
"It's just a constant bombardment," Lancaster County Sheriff Terry Wagner said after a woman saw her bank account drained to zero before her e…
Police say they're still looking for the other teenage girls involved.
Two men in the home ended up with minor cuts to their hands, police say.
Raymundo Hernandez-Rubio, 35, will be deported to Mexico after serving his prison term, U.S. Attorney Joe Kelly said in a news release. 
In documents unsealed Monday, Edward "Eddie" Williams stands charged with attempted murder and attempted assault with a deadly weapon, both in…
Police said the cruiser had extensive damage and was considered a total loss, as was the Mitsubishi. A spokeswoman said the suspect's BAC test…
"You will be missed," Zach DeGarmo, Anderson's uncle, posted on Facebook. "It wasn't said enough, but I love you, Luke. Will miss your cheerfu…
The victim told police he had seen a car speeding through the lot and yelled for him to slow down. The driver got out, threatened to kill him,…
A 21-year-old woman said she had an argument with her ex-boyfriend, James Thornton, and that he'd threatened to go get a gun and shoot the house up. 
Todd Shade, 47, began serving his sentence in 1995. He was sentenced to up to 100 years on two counts of first-degree sexual assault of a chil…
Nebraska has agreed to pay $850,000 to a woman and her daughter who were attacked by one of two convicted sex offenders who escaped from a Lin…
Frank Johns was being treated for a long-term medical condition, according to the Nebraska Department of Correctional Services.
Nobody was injured in either shooting, police said.
Lancaster County District Court Judge Kevin McManaman wrote in a Nov. 20 order that the current spread of COVID-19 in the community "has reach…
Nobody was injured in either shooting, police said.
Authorities are searching for a Community Corrections Center-Lincoln inmate who did not return as scheduled from his work assignment Thursday …
"We are asking residents of every background to answer this call, to serve our community. … If you want to leave this community better than yo…

Tabitha Health Care Services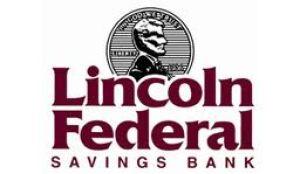 Lincoln Federal Savings Bank
Andrew Marr allegedly broke 25 bottles of wine, a stand-up metal detector near the door, a computer and several other items. Security video sh…
The girl's mother alleged the suspect had touched her daughter while she and her husband were out for a walk the night before.
Police said the man used social media to recruit young women to engage in prostitution and work for him.
A warrant went out for Roderick Phelps' arrest earlier this month when he failed to return to Fremont for arraignment. Lincoln police say he i…
The group also broke a back window on a van parked on the street and rummaged through a neighbor's Ford Mustang across the street and stole a …
A 35-year-old man said one of the teens made threatening statements and one lifted his hoody and pulled out the grip of handgun tucked in his …
Officer Erin Spilker said Joe Lott, 36, died the day after his motorcycle hit a curb and went airborne, throwing him into a ditch.