Lincoln police used a Taser on a man at a downtown Lincoln bar Sunday afternoon after he shoved an officer and resisted being taken into custody.
Lincoln Police say a customer pointed a handgun at an employee at the McDonald's near 27th and Vine streets early Sunday morning.
A 19-year-old man showed up to a local hospital with a gunshot wound to the lower leg early Sunday morning, according to Lincoln police.
Every day, there are hundreds of people missing in Nebraska. Some of them are missing for days, while some are missing for decades. Quite a fe…
Mugshots taken in the last 96 hours
LARNED, Kan. — A Nebraska man who escaped injury early Saturday after a Kansas sheriff's deputy fired shots at him has been arrested, the Kans…
Lincoln police responded to an armed robbery in the Belmont neighborhood Friday night.
HERSHEY — A winter storm that raked the state Friday snarled traffic for hundreds of drivers and caused at least one death on Interstate 80, t…
Prison authorities said Jamie Bear, an inmate at Community Corrections Center-Lincoln, did not return to the facility Friday from his job.
Mugshots taken in the last 96 hours
A Lincoln judge has denied a motion seeking to block the state from carrying out a Nebraska Department of Revenue definition change that lumpe…
Lincoln police cited a 28-year-old man this week on suspicion of negligent burning and interfering with firefighters after he burned plastic a…
Lincoln police say they found 101 pounds of marijuana after a traffic stop on Interstate 80 near the airport exit Thursday morning.
A judge Thursday sent a young Lincoln man to prison for 10 years for intentionally abusing his newborn son.
A four-day hearing has been set in June for a three-judge panel to hear evidence about whether Aubrey Trail should end up on death row for the…
Justine Miller was last seen Nov. 18, 2019, near 16th and South streets, just a month after she moved to Southeast Nebraska.
No one will be ticketed in connection to the barefoot boy that sparked a search effort in Waverly early Wednesday morning, Lancaster County Sh…
A fire early Thursday displaced four people and a dog in the area of 56th Street and Pioneers Boulevard, according to Lincoln Fire & Rescue.
Employees suspected a woman who had been in the store just before it happened was involved, too. Police recovered some of the jewelry, which h…
Prosecutors have charged a 29-year-old Lincoln man for allegedly shooting a woman in the thigh last November.


Tabitha Health Care Services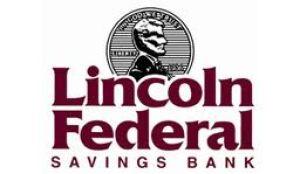 Lincoln Federal Savings Bank
Raymond Daniels, who was serving a 30- to 50-year sentence for the sexual assault of a child, died Wednesday at the Tecumseh State Correction …
An inmate of Community Corrections Center-Lincoln was arrested Wednesday by Omaha police after not returning Jan. 6.
Two Omaha men indicted for their roles in an armed robbery of a U.S. Postal Service truck driver in Grand Island in 2018 were sentenced to fed…
A March trial has been set for a 22-year-old Lincoln man accused of killing a man in broad daylight across the street from a police station at…
Lincoln police are investigating after a swastika was painted on the front steps of a Jewish house of worship Wednesday morning.
Police say a 42-year-old Lyft driver reported a woman pulled out a handgun, racked the slide and pointed it at him after he refused to take he…
Seven minutes may be the new time to beat for Lincoln police. That's how long it took them to recover a stolen car left unlocked and running a…