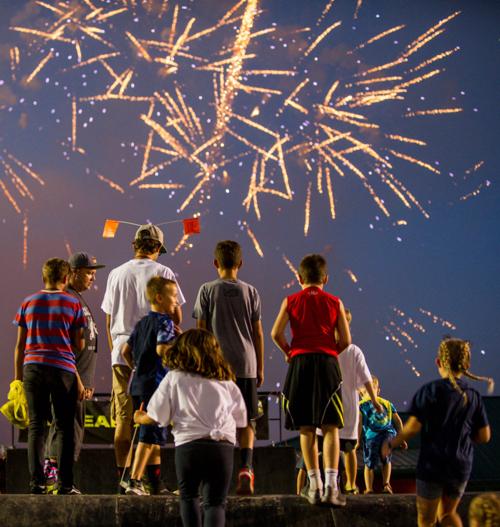 The opening ceremonies for the 35th annual Cornhusker State Games are set for 8 p.m. Friday at Seacrest Field.
The event will include the parade of athletes, skydivers, fireworks, mascots, the Flippenout trampoline team and the torch-lighting by this year's mystery celebrity.
Most of the 10,000 Cornhusker State Games athletes will be in action this weekend, when 41 sports will be contested, beginning with fencing, golf, ninja activities, skydiving and volleyball on Friday. Seven sports were held last weekend and 22 more will be held during the final weekend July 26-28. New sports this year include cornhole, miniature golf and kart racing.
You have free articles remaining.
Opening ceremonies honorees include retired High Plains High School wrestling coach Norm Manstedt, who will serve as parade marshal, and honorary chairman of the state games Jeff Maul, who is the executive director of the Lincoln Convention and Visitors Bureau. Also in attendance will be Gov. Pete Ricketts, Lincoln Mayor Leirion Gaylor Baird, Miss Nebraska Kara Kriha, Mrs. Nebraska Adair Reese, the NAIA Division II national champion Concordia University women's basketball team and USA bobsled team member Nicole Brungardt.
Rachel Young, 15, of North Platte will perform the national anthem.
Admission is free for registered Cornhusker State Games athletes. Admission for others is $10 for adults, $5 for students (6-18 years old) and free for kids 5 and under.
Spectators can also purchase a $15 pass good for admission to the opening ceremonies and all weekend sports.