Sarah Daugherty sits across from Makayla Dierberger, applying the night's coat of makeup. A small ball python starts to wrap itself around Daugherty's head. It's a normalcy for "the Snake Charming Twins" at Roca Berry Farm.
For the six weekends directly leading up to Halloween, things are buzzing on the farm 11 miles south of Lincoln. Daugherty is in her third season of scaring, Dierberger in her first.
They boast about the perks of the job: "Making children cry, run and fall and making people pee themselves."
But scaring people isn't a simple undertaking.
From January to September, the owners and management crew work on repairs to current attractions and the development and construction of future ones.
"End of January, it's full-blown," Josh Schaefer, part owner of Roca Berry Farm, said. "You have the ideas you created in November and December and you're implementing those, full-tilt ahead just coming up with new stuff along the way, hiring people, doing all the nitty gritty details."
When scaring season arrives, each night requires a meticulous, day-of work — scarer makeup and grounds prep to ensure the most authentic, enjoyable experience. This fall, rains have forced crews to adjust to the conditions — extra mulch is laid down some days to prevent excessive mud, but the weather is part of the experience, and though numbers might be slightly down due to the conditions, Schaefer still sees the reward of it all.
"It's just amazing seeing all the families come out and enjoy themselves," he said. "The payoff is unbelievable. You put in thousands of hours throughout the summer, building everything from the fences you see, to the buildings, to the attractions, and when you see people actually get to use them and see kids having fun on those, it's just awesome to see."
That aspect is part of why Schaefer, who grew up on the farm, elected to return after attending just one year of college. He said the farm was not performing "at 100 percent" and he saw his brother working to fix things and he wanted to do the same. The hours are long and the labor is plentiful, but Schaefer has come to respect the work he has to put in.
You have free articles remaining.
"You have to be everything from a civil engineer, to a mechanical engineer, to a doctor when somebody gets hurt, to a creative artist, I mean this is a real job," he said. "It's actually rocket science, this business."
Schaefer isn't the only one whose rooted experiences at the farm keep them there today.
Mike Patestas, a sophomore business student at the University of Nebraska-Lincoln, manages the farm's "Sinister Circus" and helps with public relations. He began volunteer scaring when he was in high school and loved it enough to become a paid scarer. After four years of that, he decided he wanted to take the next step at the farm.
"After one season, I contacted Jordan Schaefer, Josh's brother, and said 'I'd like to be more involved around here. I've got a really good aspect, I've volunteered for this much time and have been a scarer for this much time. I really want to take a step up, what kind of opportunities do you have for me?'" he said. "From there, he contacted me back and said one of the managers had stepped out and there was a hole that needed to be filled."
He and another manager handled the Sinister Circus's operations last year and this year he manages it by himself. Balancing his management role and school is a difficult task, leaving him up until 3 a.m. doing homework after the farm closes.
Kaci Quinn, a Nebraska native, recalls a love for getting scared "almost every single weekend" at the farm when she was in middle school. The scary aspect always was her favorite. After watching the "Saw" movies, she was determined to make a career out of doing makeup. She went to makeup school in Los Angeles for a year before returning to Lincoln and beginning part-time work doing the scarers' makeup.
"I kind of compare it to going back to the roots of who I was when I was younger," she said. "I love scary movies, love scare anything, so it was really fun to get scared when I was younger. To now be part of it, it's full-circle now."
Roca Scary Farm, 10/12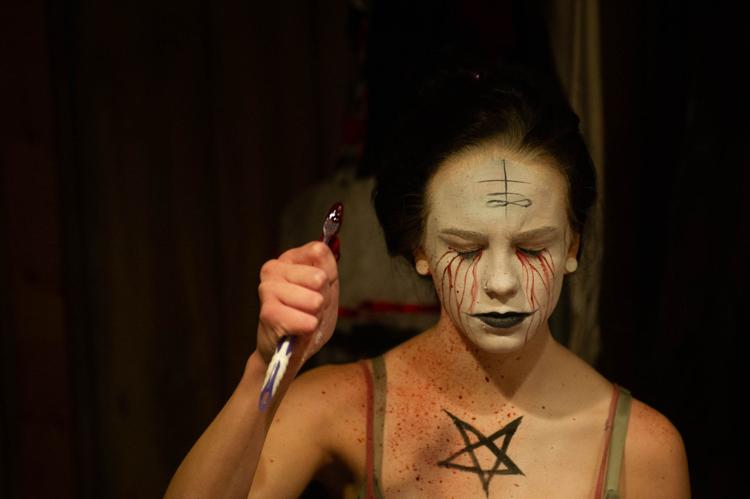 Roca Scary Farm, 10/12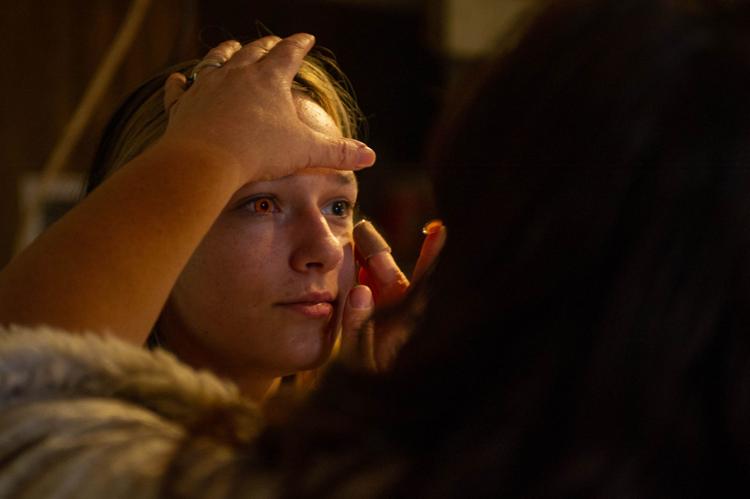 Roca Scary Farm, 10/12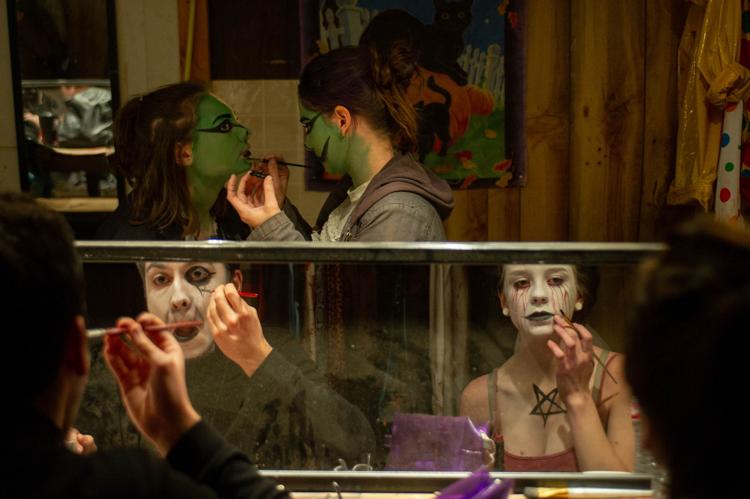 Roca Scary Farm, 10/12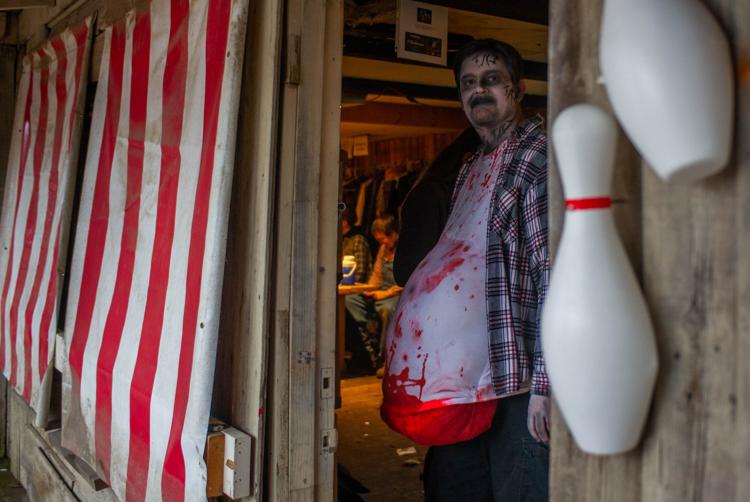 Roca Scary Farm, 10/12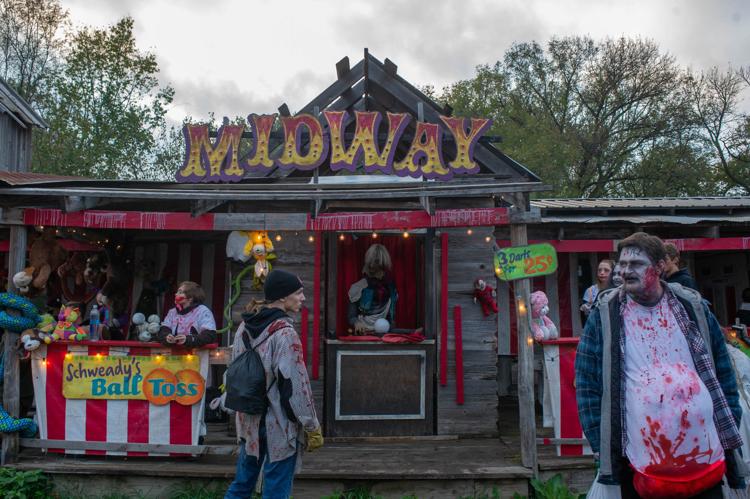 Roca Scary Farm, 10/12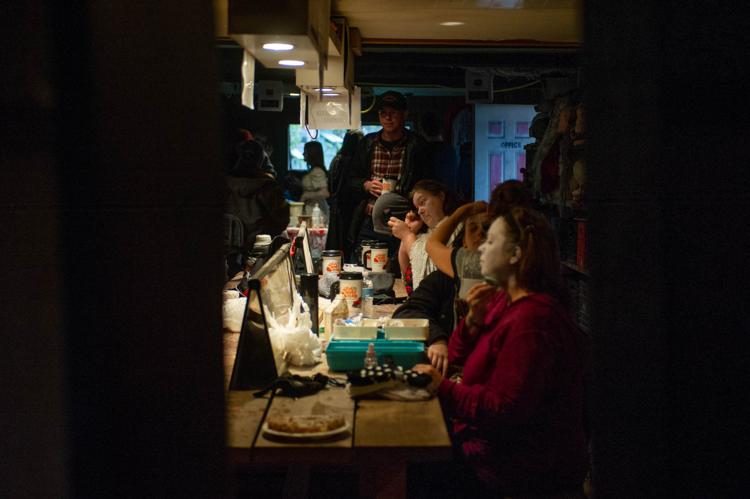 Roca Scary Farm, 10/12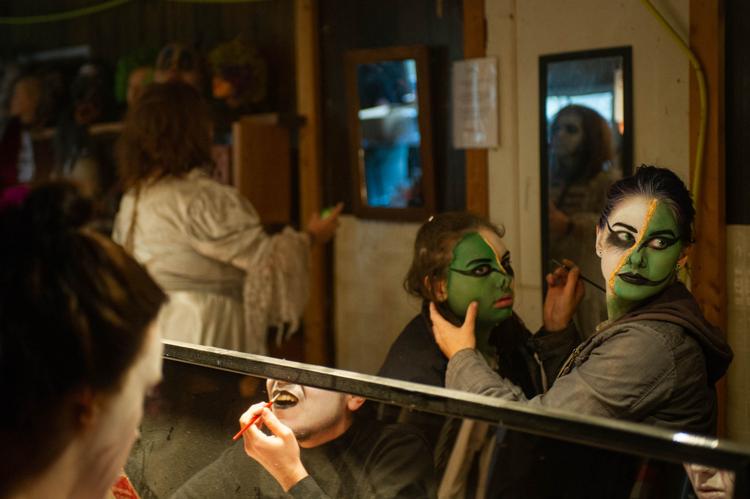 Roca Scary Farm, 10/12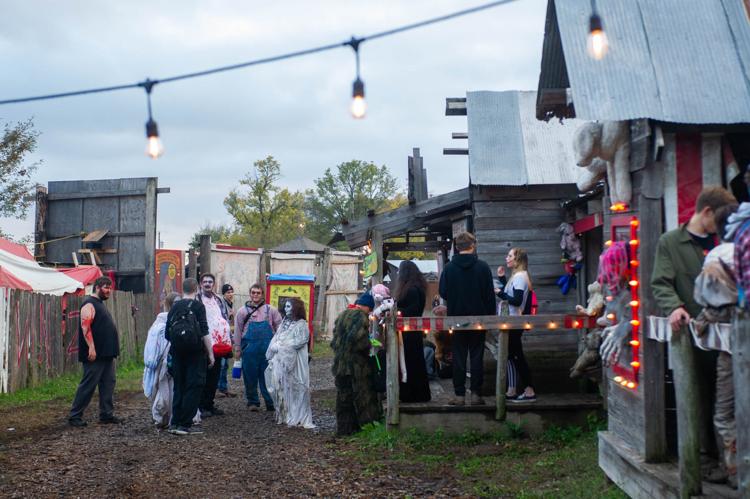 Roca Scary Farm, 10/12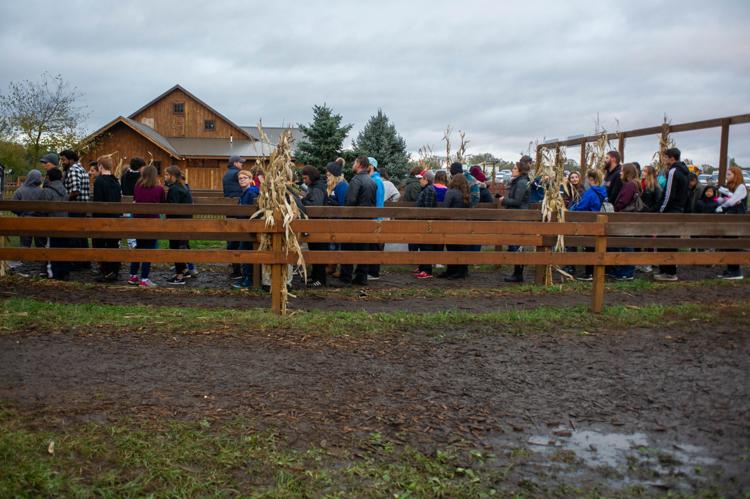 Roca Scary Farm, 10/12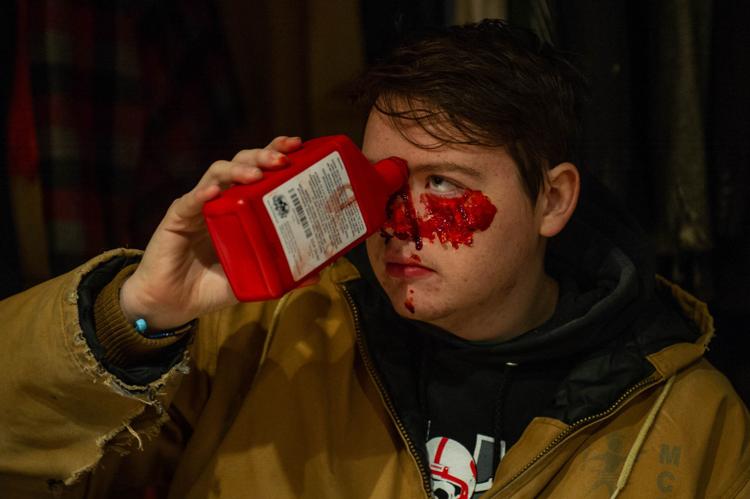 Roca Scary Farm, 10/12
Roca Scary Farm, 10/12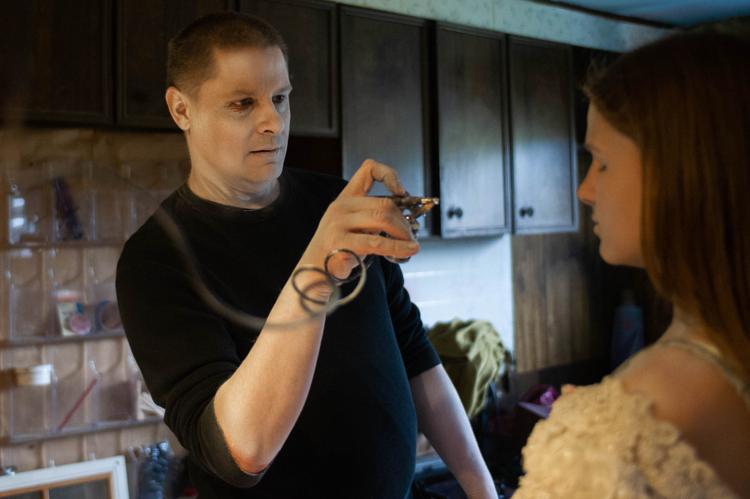 Roca Scary Farm, 10/12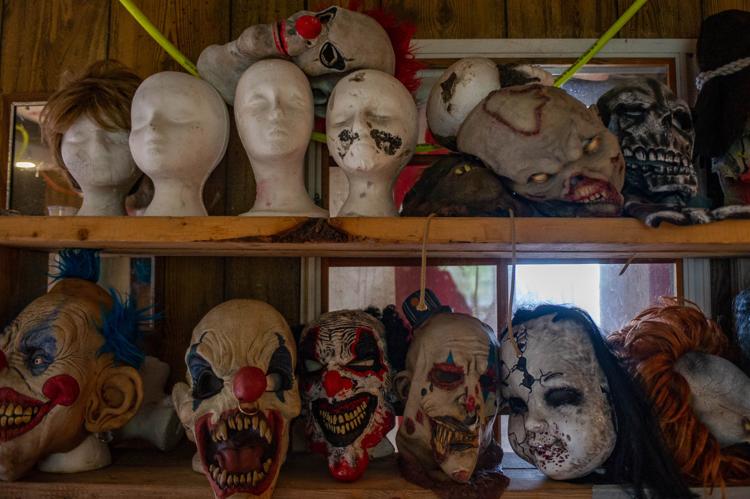 Roca Scary Farm, 10/12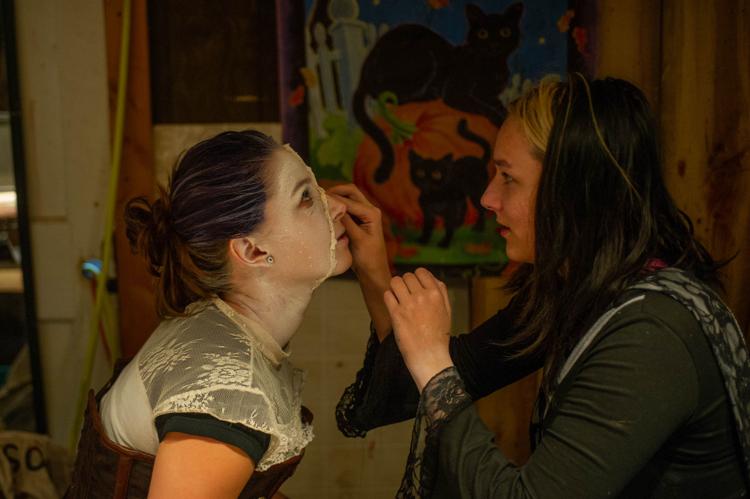 Roca Scary Farm, 10/12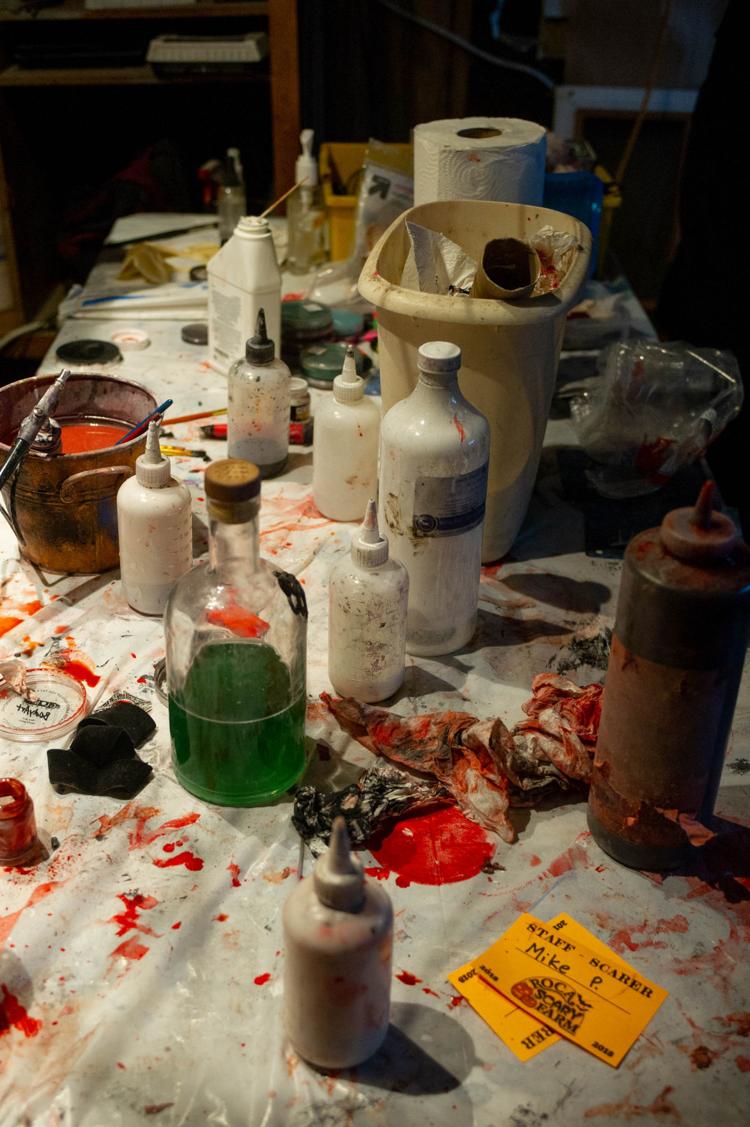 Roca Scary Farm, 10/12