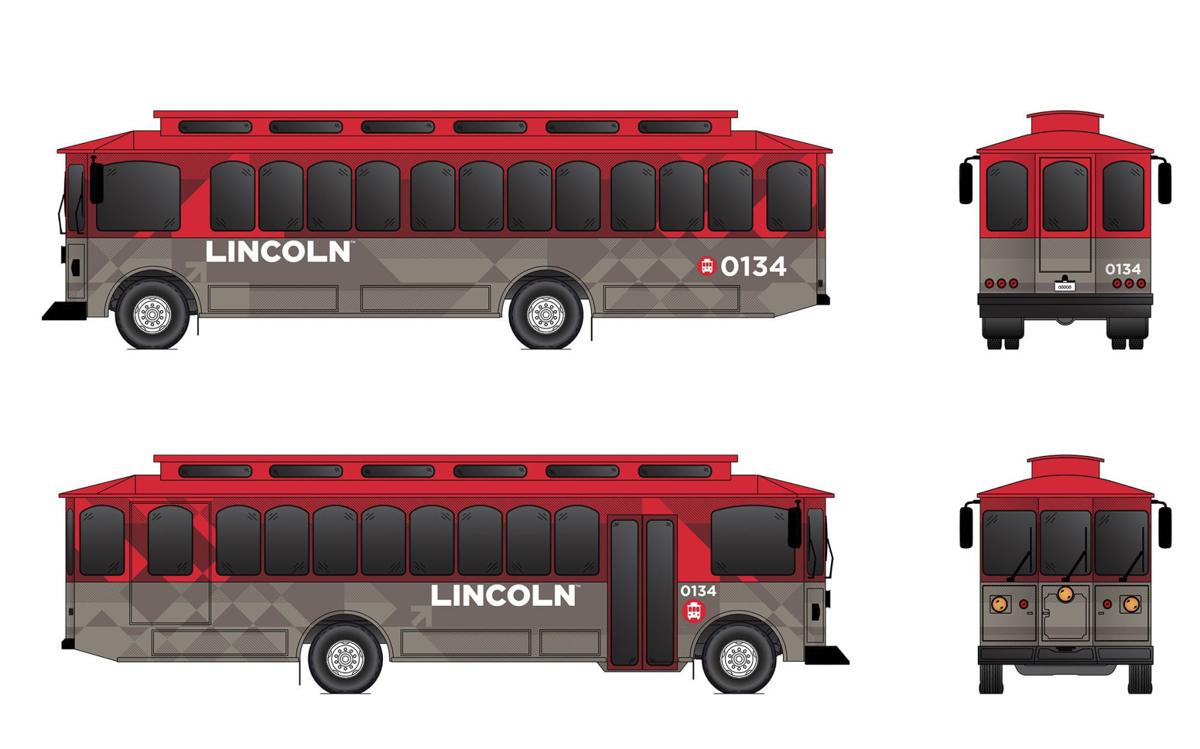 A natural-gas-powered bus made to look like a classic red trolley will roam downtown streets by this summer, giving rides for 25 cents to residents and tourists as part of plans to brand the downtown route.
Right now the trolleys aren't named, but Councilwoman Leirion Gaylor Baird wondered if naming them might be a good idea.
The city had hoped to have trolleys on the downtown Star Shuttle route this winter. But city staff had to reject the original trolleys because they arrived with some defects and there was a lawsuit involving the dealership that had the contract with the city.
The City Council Monday approved an $862,268 contract for the two trolleys, which is nearly $350,000 more than the price of the original two trolleys.
The new trolleys, fueled by compressed natural gas, are heavier duty with a rear engine and should last 10 years, said Mike Davis, city transit manager.
These trolleys, which were not available when the original trolleys were purchased, are expected to last an additional three to five years, he said.
You have free articles remaining.
Over time, the cost should be about the same because of the longer life of the new buses, he said. 
In addition, these vehicles have lower floors and are more convenient for passengers and people in wheelchairs, he said.
A Federal Transit Administration grant will pay for half the cost of the two trolleys. The city will pay for the rest out of the StarTran budget and with a $28,000 donation from Black Hills Energy.
The trolleys will follow the current Star Shuttle schedule, serving the downtown and West Haymarket area on weekdays, but not weekends.
The number of passengers using the Star Shuttle has grown from around 41,821 three years ago to 53,457 last fiscal year, based on StarTran data.
Council woman Cyndi Lamm questioned the lack of weekend service, suggesting perhaps the trolleys could be used for special events to downtown from other parts of the city, like Uni Place and Bethany, on weekends.
Davis said StarTran management will continue to assess the demand for the Star Shuttle on Saturdays.
The city expects delivery of the trolleys from Hometown Trolley (Double K Inc.) in May and hopes to have them running during the summer season, Davis said.