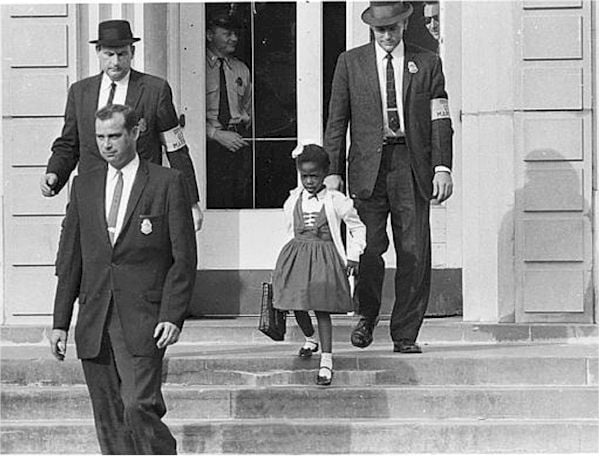 Civil rights activist Ruby Bridges will be visiting the University of Nebraska-Lincoln as part of a series of events to honor Martin Luther King Jr. beginning Monday.
Bridges, who was one of the first black children to initiate desegregation in New Orleans' schools, will be the keynote speaker at the MLK brunch Wednesday. The brunch is free and open to the public and will be held in the Willa Cather Dining Complex, Red Cloud Room at 10:30 a.m. 
The 2020 Chancellor's Fulfilling the Dream Award will also be presented at the MLK brunch. It will be presented to Anna Shavers, the acting dean of the College of Law.
Other MLK week events include:
* Monday, 9-11:30 a.m.: The 25th annual MLK Youth Rally and March will begin with a pre-rally and empowerment program at the Nebraska Union Ballroom, move to the Centennial Room for a "Call to Action" and culminate with a march to the state Capitol.
* Tuesday, 11:30 a.m.-1 p.m.: Yaw Kyeremateng, a poet, artist and activist from the University of Southern California, will lead a conversation about using spoken-word poetry as a vessel for activism as part of Dish it Up!, which includes a free lunch at the Jackie Gaughan Multicultural Center OASIS Student Lounge. 
* Tuesday, 6 p.m.: Attendees can screen "Always in Season," a film documenting how descendants of the victims and perpetrators of lynching are working together to heal a violent history. The screening, hosted by NET and the Chancellor's Commission on the Status of People of Color, is at the Nebraska Union Swanson Auditorium.
* Thursday, 7:30 p.m.: Martha Redbone presents "Bone Hill: The Concert" at Kimball Recital Hall. Redbone is an American blues and soul singer of Cherokee, Choctaw, European and African American descent. Her music is a mix of rhythm and blues, soul music influences and traditional Native music. Tickets can be purchased at www.liedcenter.org.
* Friday, 2-3 p.m.: Redbone and the University of Nebraska-Lincoln's Margaret Huettl, assistant professor of history and ethnic studies, invite the community to join in a conversation about where we come from and who we want to be. The event, Telling Our Stories, is at the Lied Center for Performing Arts Commons.
MLK and Lincoln
Get local news delivered to your inbox!
Subscribe to our Daily Headlines newsletter.