Happy Almost-First Day-of-School, Everyone.
This is the day that Lincoln Public Schools has made, let us rejoice and be glad in it. (Or at least give ourselves an extra 5 minutes for the bumper-to-bumper commute with all those kid-laden cars.)
I've been known to get weepy on that first end-of-summer Monday morning. (And, no, I am not a teacher.)
I'm also not sending any children off to class, which often caused tears of another kind.
I'll be here in the morning when you start posting those photos.
The little chalkboard signs with that perfect printing — name, age, favorite subject, future earnings based on expressed career preference in kindergarten.
I'm just glad I'm not taking them.
All the Kubick first day-of-school photos were slightly blurry.
There was often squinting, sometimes a scowl. The occasional lunch box — does anyone carry a lunch box anymore? There were bowl cuts and long, baggy jean shorts. A skinny girl with a lime-green backpack her mom still totes on airplanes. (Note: they made JanSport to last.)
Some advice: Don't worry about the photo.
Worry about the school zones. Go slow.
Be on the lookout for crazed moms in minivans, who I assume — having once been one — are still out there, possibly driving mid-size SUVs.
Be on alert for darting children, pokey crosswalk-crossers, fifth-graders on scooters.
Breathe in the possibilities, the hope of a perfect report card, the making of new friends, the promise of getting the third grade teacher your big brother loved last year. (Looking at you, Mrs. Woolf.)
Ingratiate yourself with those teachers. All of them. Because, despite their unbridled joy in snow days, despite the immediate counting down of days until fall break, they are in it for your kid.
So turn in those permission slips. Log into the homework portal. Keep sharp pencils. (Keep them at home only.)
Look at those other children. Think of the small hopes and dreams of their parents. Beloved, like your own offspring. (And no doubt, just as annoying.)
I see you judging those middle-schoolers with their phones and that hair and the scent of oncoming adolescence. One day they will be coming home to you.
You have free articles remaining.
Sign up for Fun Night, even if they won't let you bring a homemade cake for the cake walk because your kitchen hasn't passed a Lincoln-Lancaster County Health Department inspection. (If your kitchen has passed a health department inspection, invite the entire staff over for dinner.)
Sign up for booster club, sign up for PTO. Or not. (If not, don't complain about how bossy the parents in charge are.)
If you are sending your baby off to school for the first time, go ahead and weep. But don't be so busy taking the phone video you miss the moment. Feel it.
Life isn't an Instagram picture.
And there will be more moments to come. More than you can imagine.
The day your kid comes home, bright as a sunbeam, because she learned how to read.
The day she comes home scratching her head and holding the dreaded "second grade has experienced an outbreak of head lice" note.
The day you land in the Lincoln Southeast High School health office and see all those notes written by you, that weren't written by you.
The day you get the bill for senior pictures.
Oh, yes. I'll be thinking of you today.
About all the first days and last days to come and all the out of lunch money, fighting in the bathroom, forgetting notebooks, crying over homework days in-between.
All of the hard days and proud days, the growing up of a child with the help of a community of educators to nudge and prod and cheer them on.
And remember, you'll be returning to Target on Monday night.
Because all those school supplies you bought?
You forgot the protractor.
And whatever it is everyone else had on the first day that your child did not.
Back to school in the Lincoln area
Dominic Yankus Geneva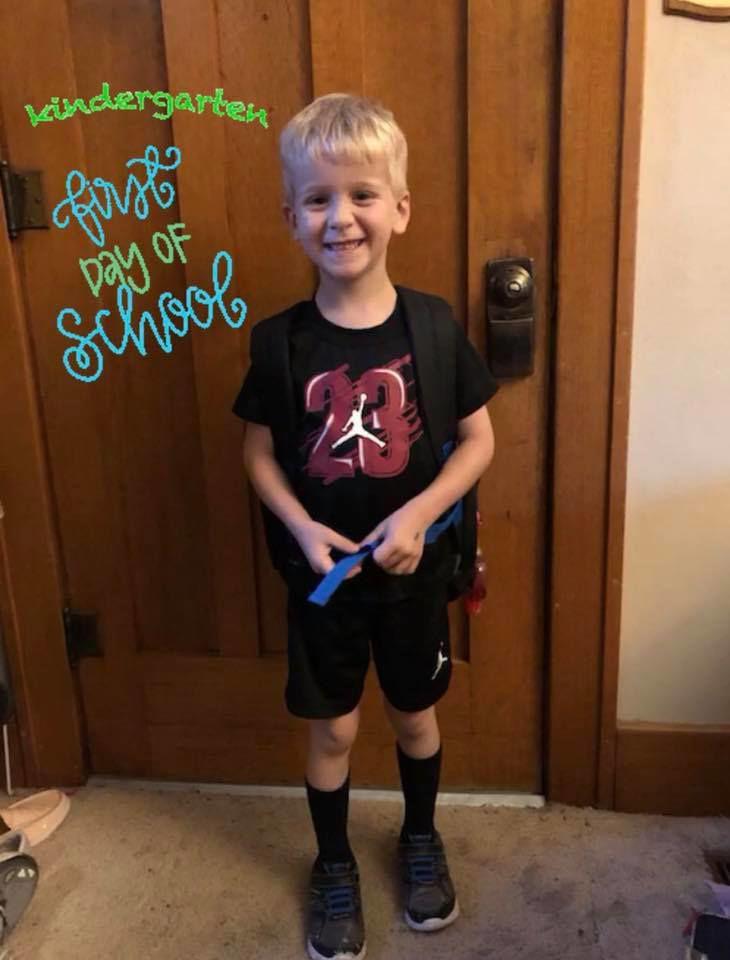 Jamison, sophomore year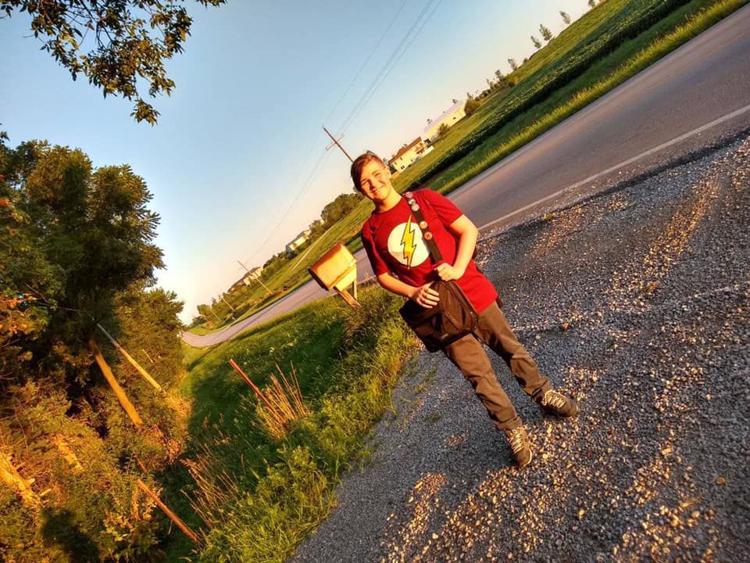 First day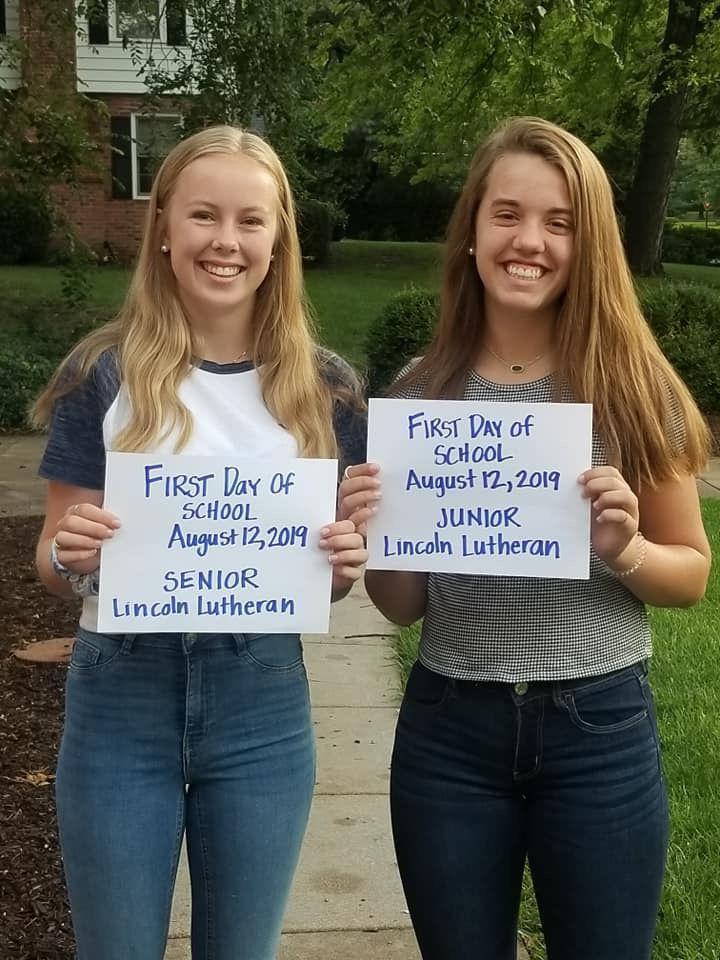 First day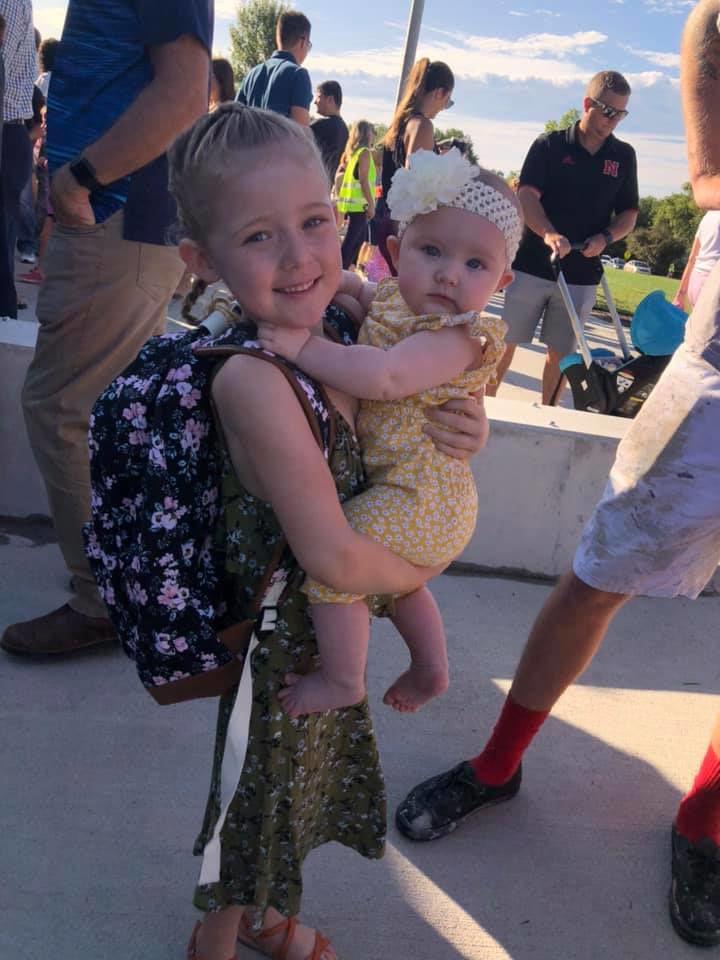 LNE senior.jpg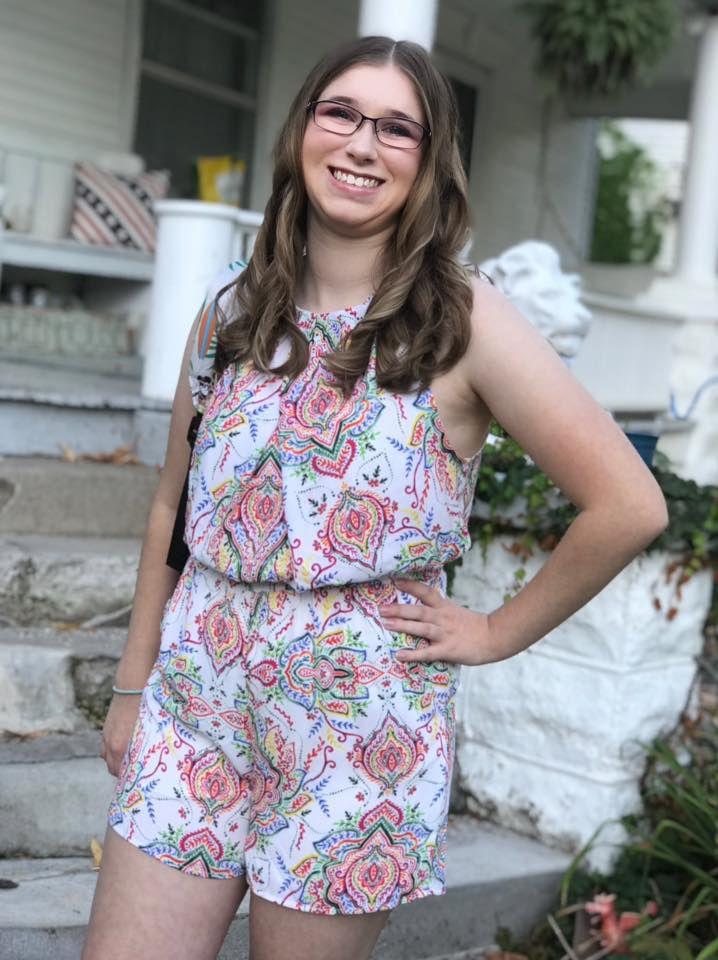 2nd grade.jpg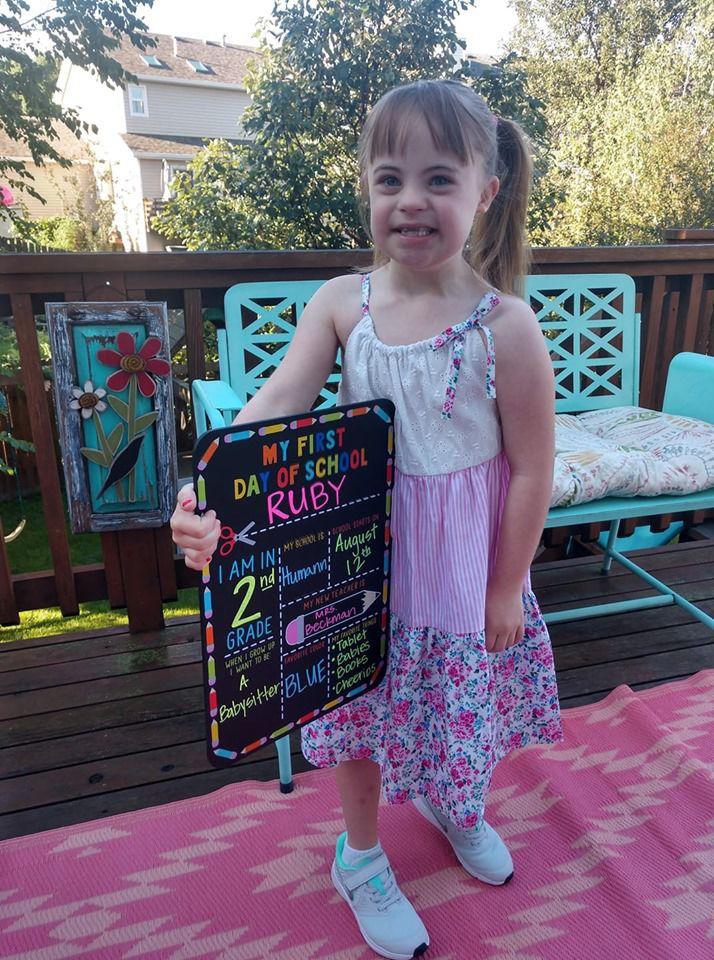 Grace.jpg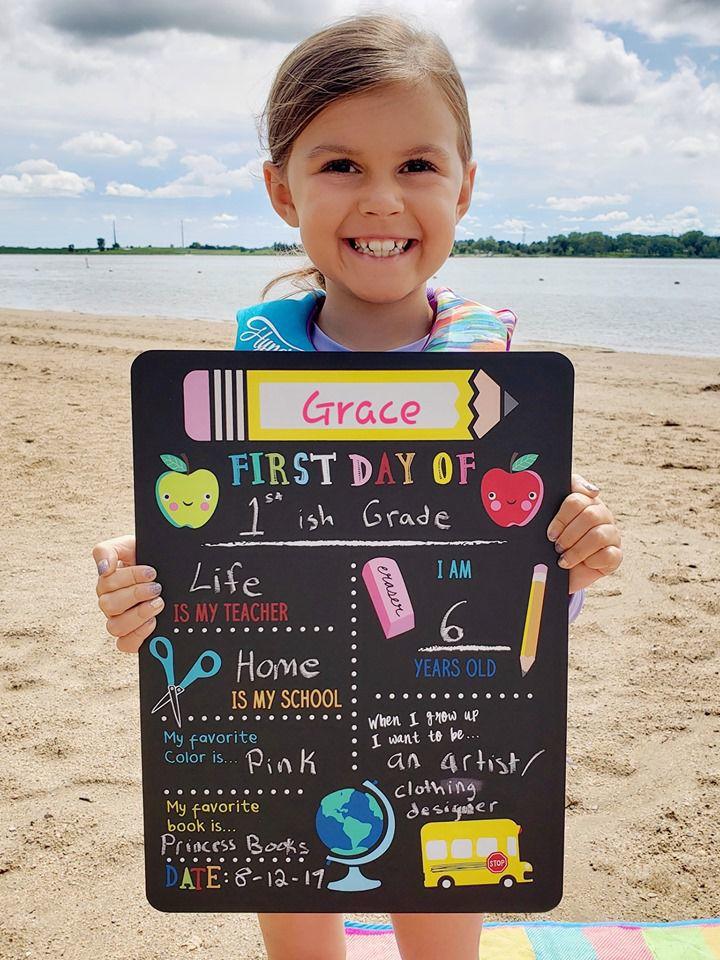 Charlotte.jpg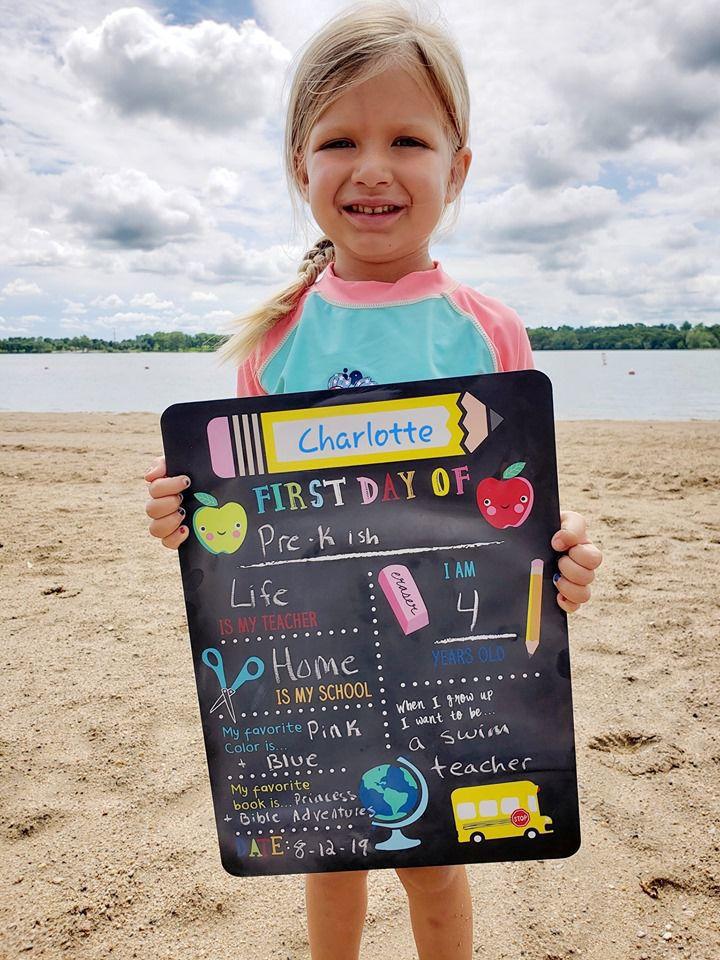 Carisa.jpg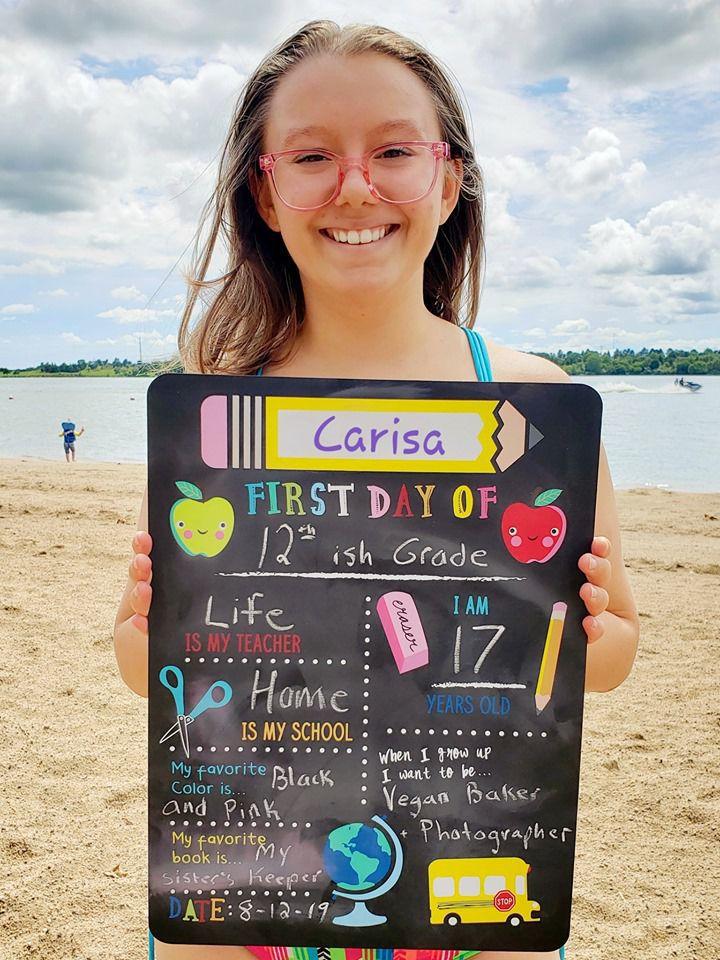 2nd grade.jpg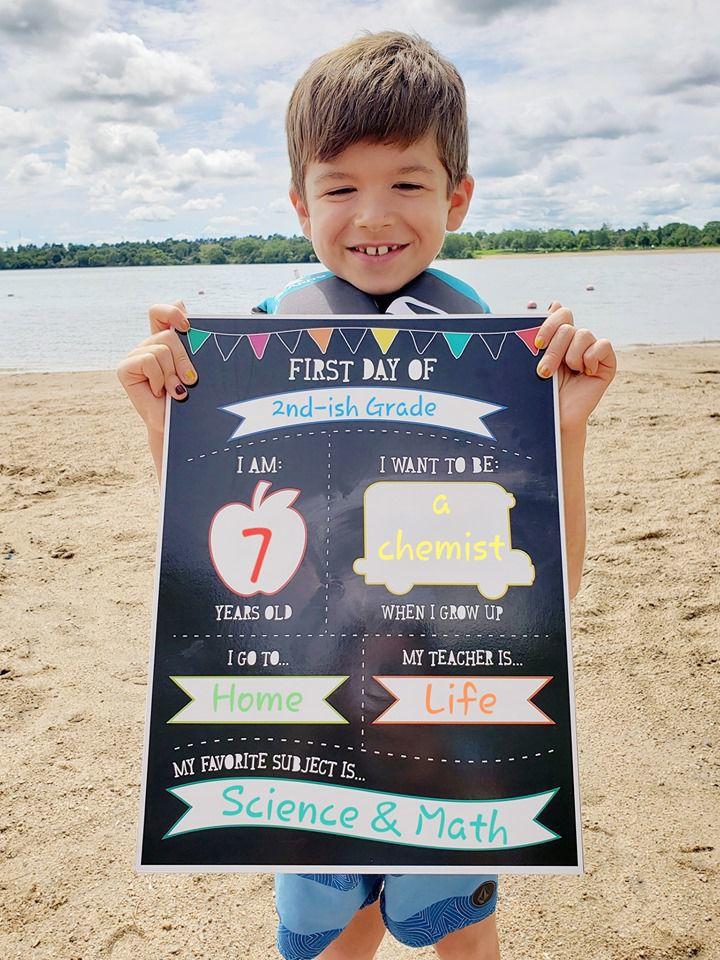 Left-4th middle-2nd and right-3rd.jpg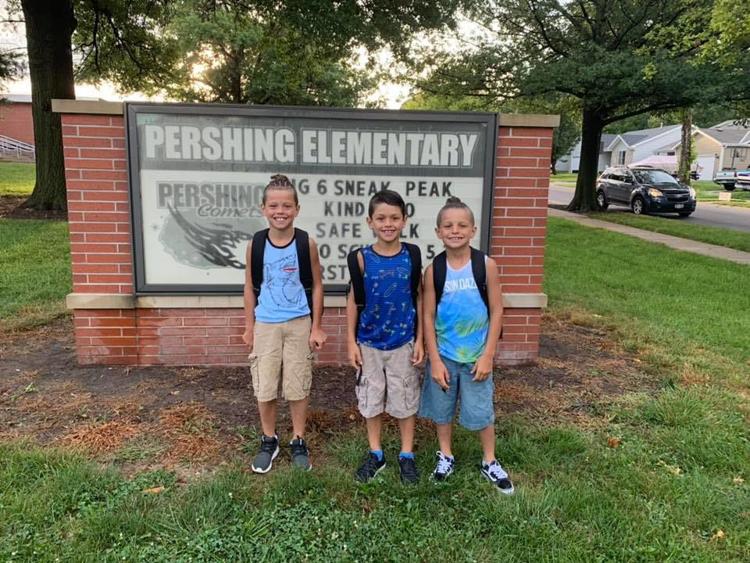 Sophomore year at Arts and Humanities.jpg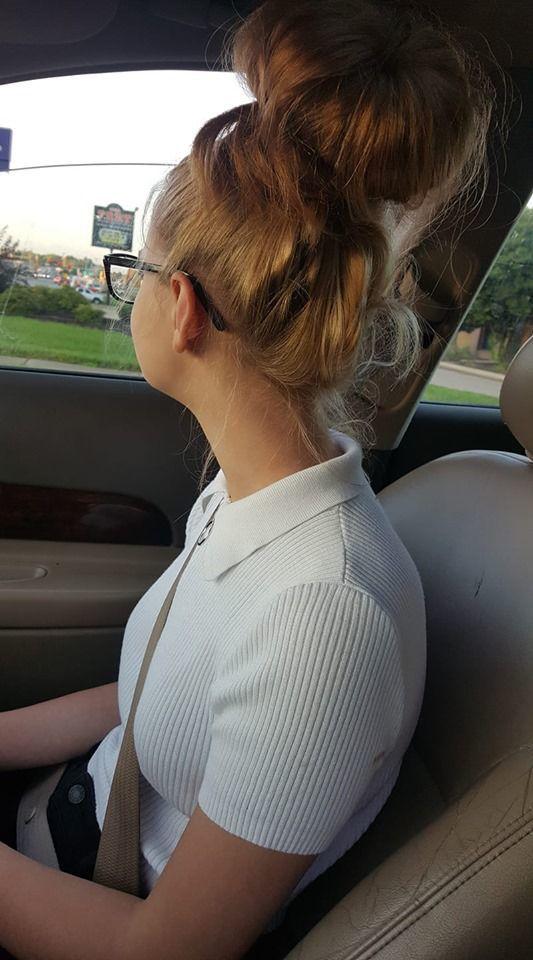 Kindergarten.jpg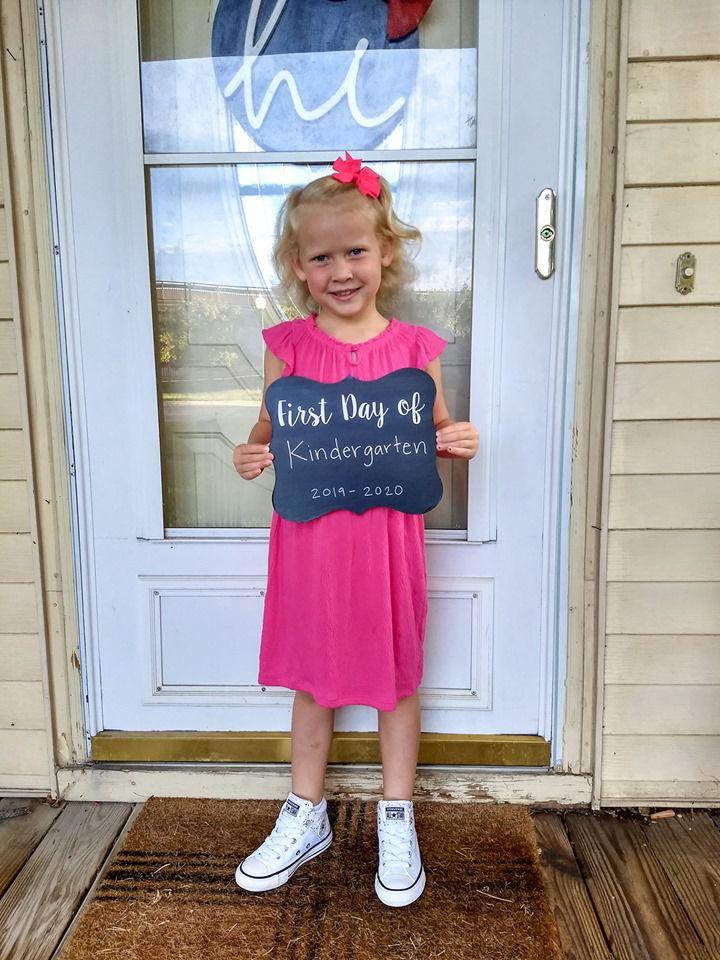 First day 3.jpg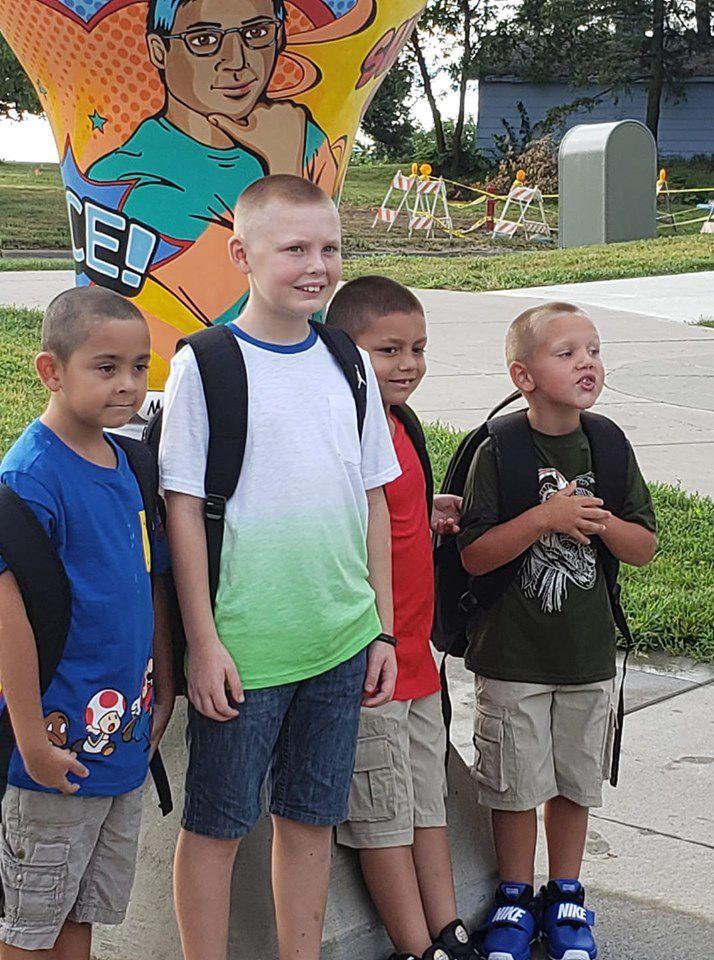 First day.jpg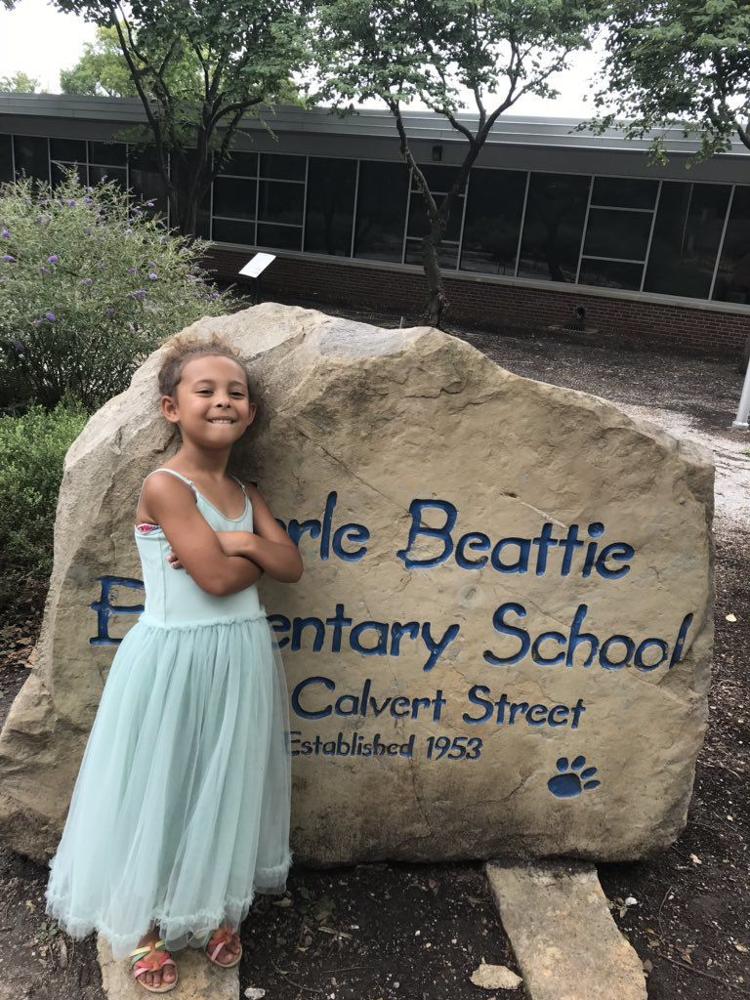 5th grade.jpg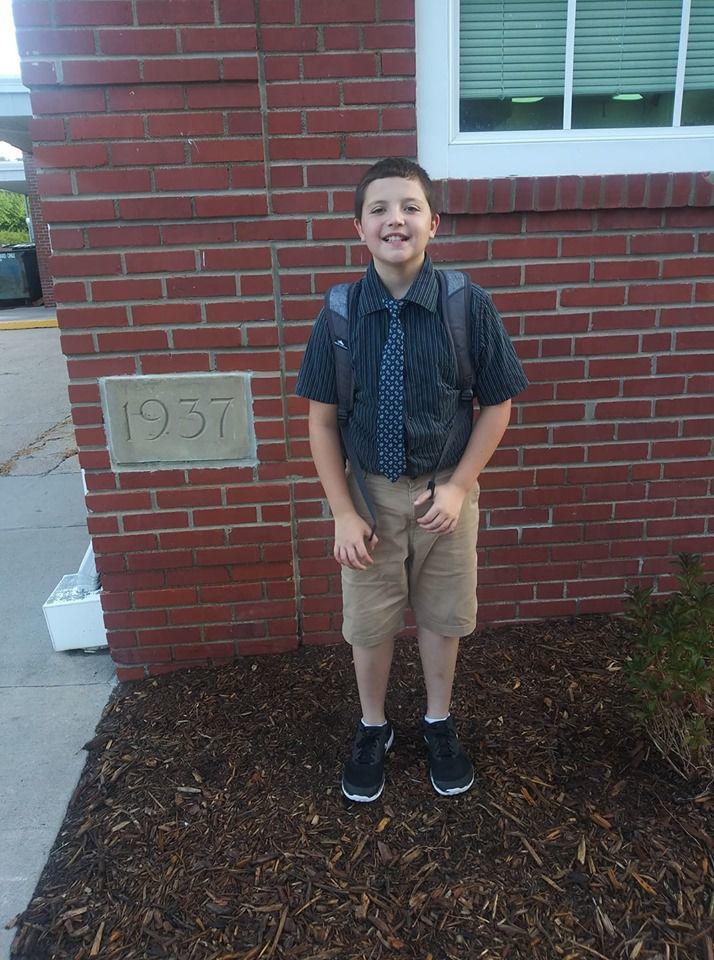 First day 2.jpg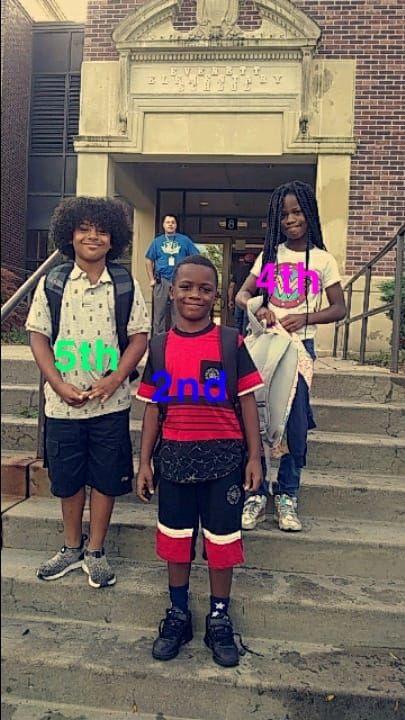 4th and 9th.jpg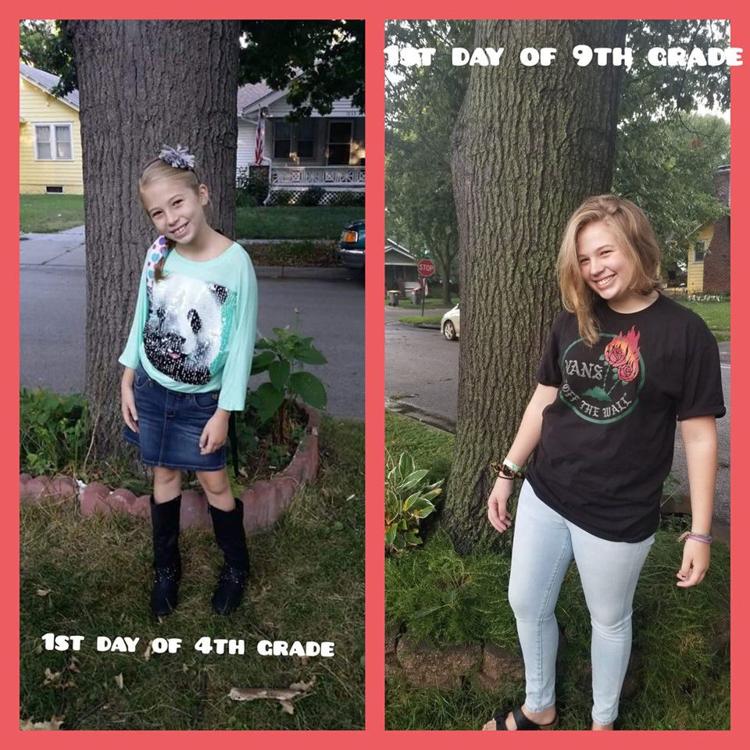 2nd grade 2.jpg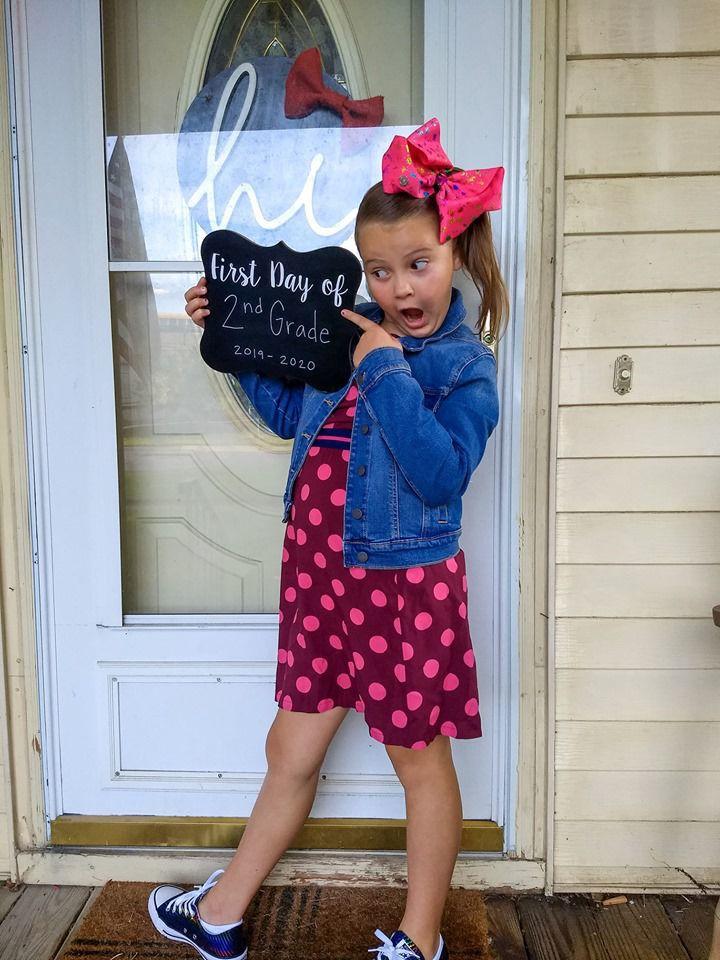 2nd grade.jpg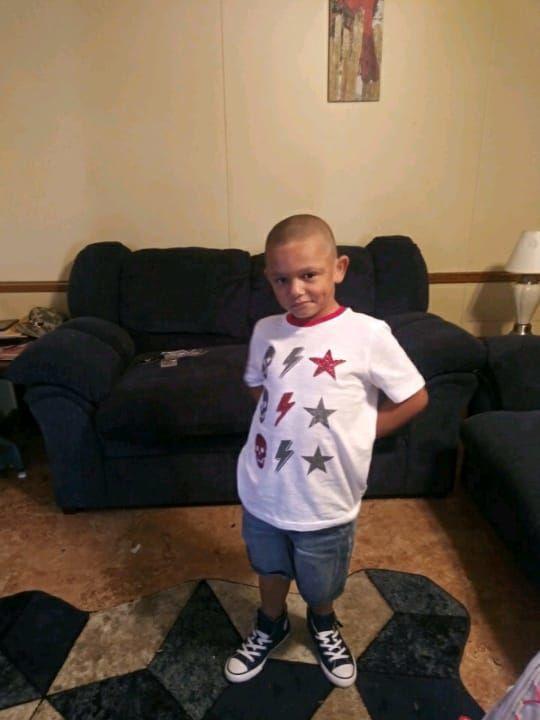 2nd and 3rd.jpg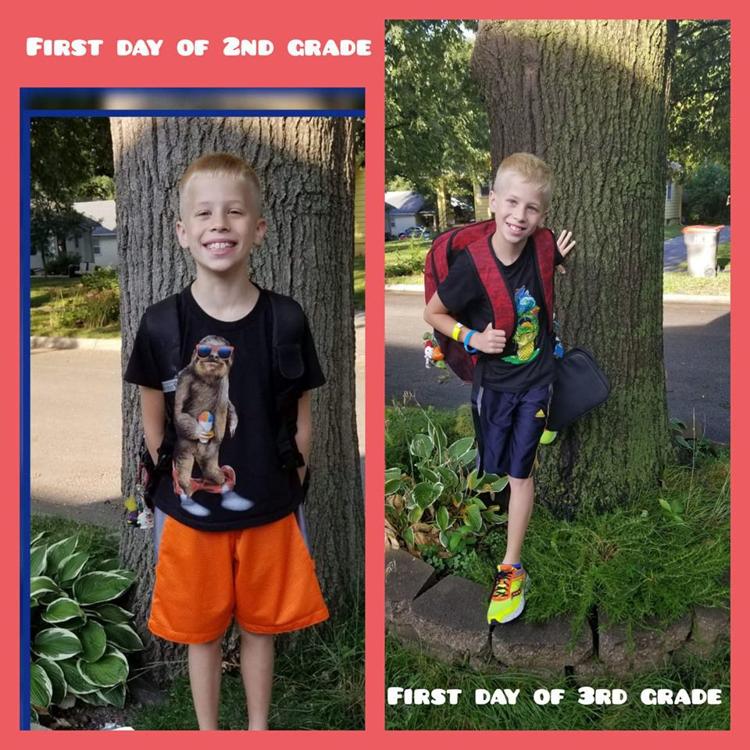 First day.jpg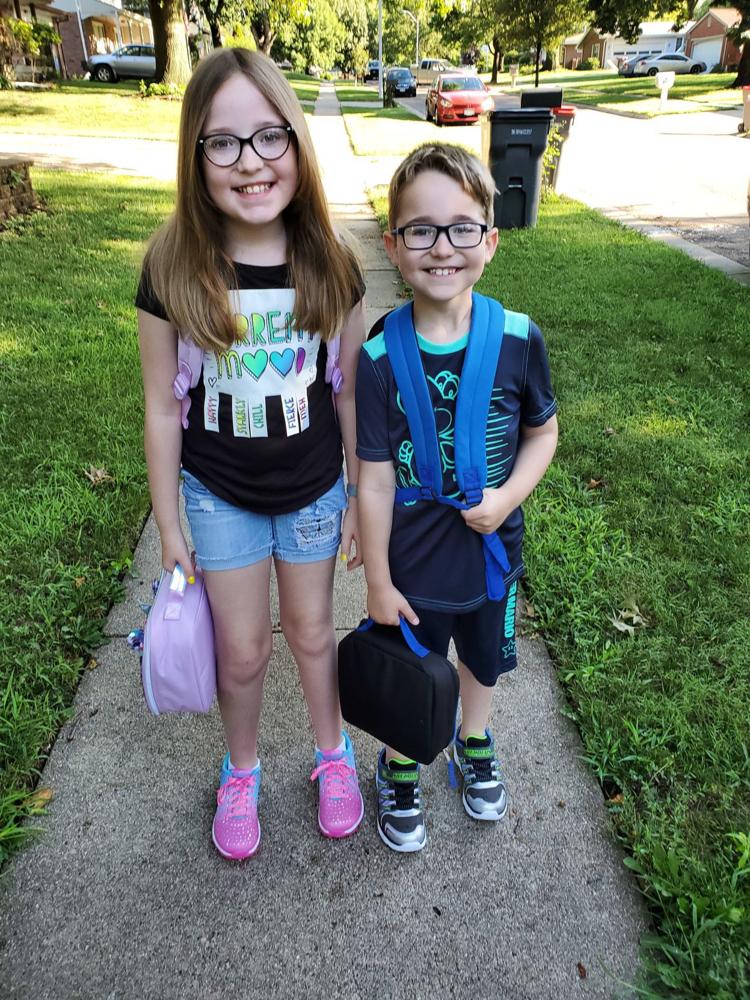 Yelaniya 8th grade and Yasyah 4th grade.jpg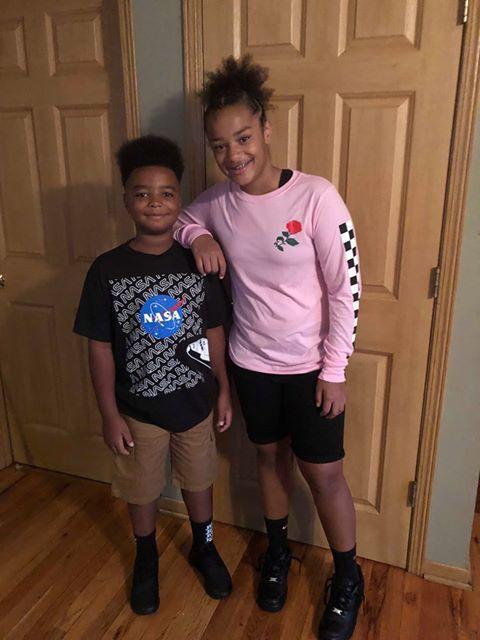 First day of 1st grade for Haileigh and first day of 4th grade for Afton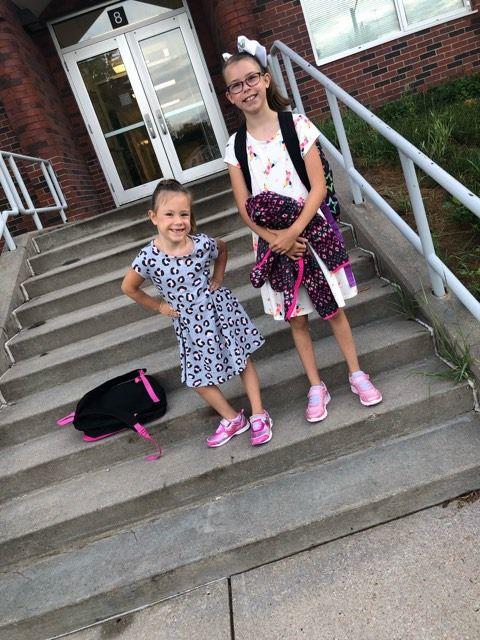 Senior year.jpg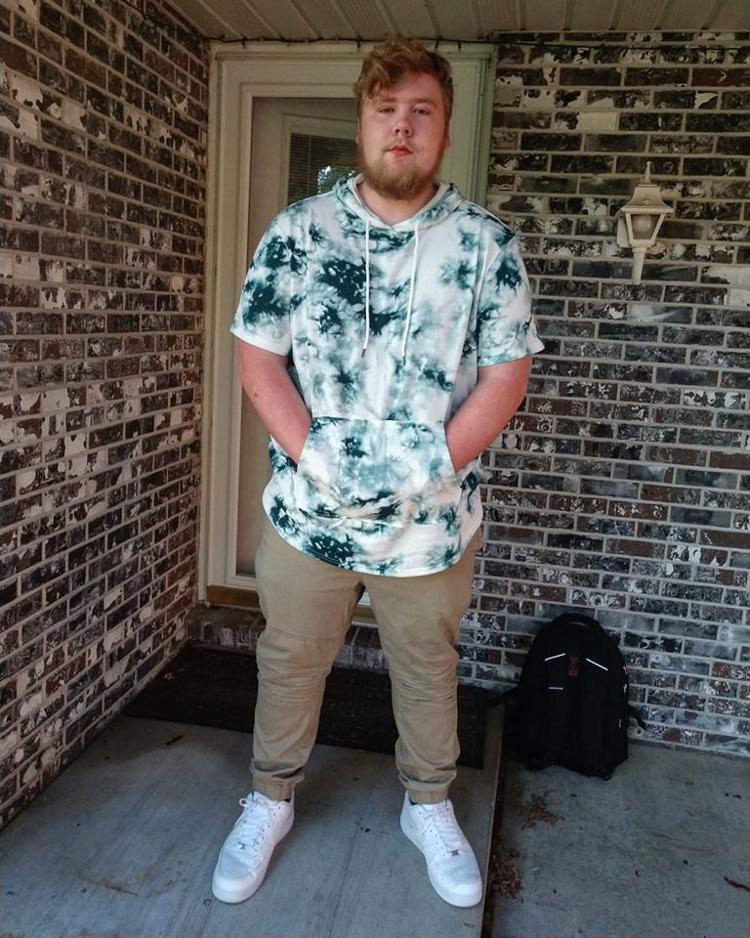 Miracle is a Preschool. Catina is a 1st grader. Mommies 1st day at a new school, 3yr with LPS..jpg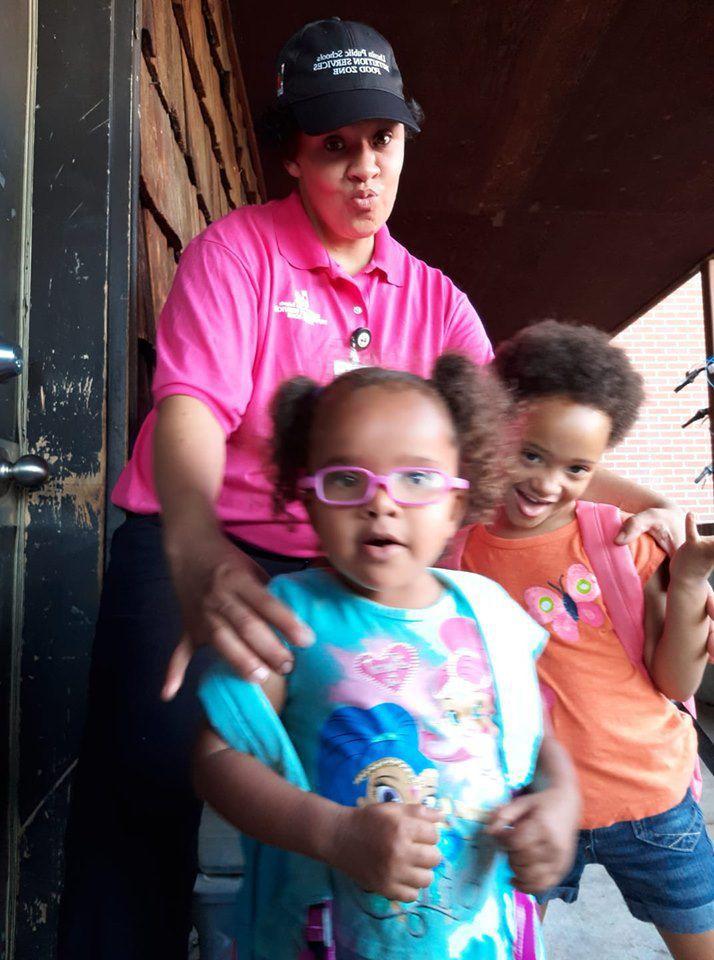 Mz Bella on her first day of 5th grade.jpg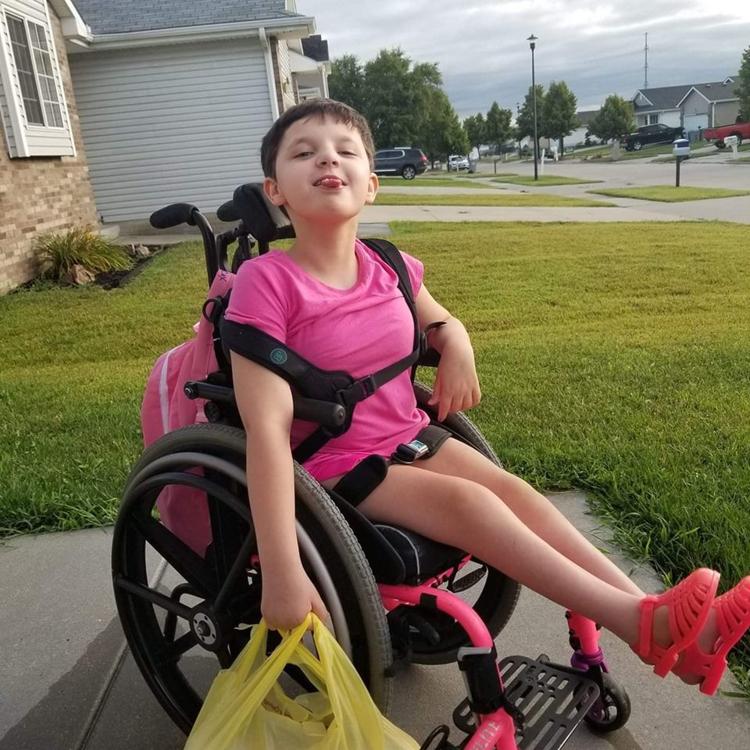 L to R 4th grade at Arnold Elm, 7th grade at Schoo Middle School, 1st grade at Arnold Elm.jpg
Lt to Rt (baby home schooled lol) 10th, 5th, 2nd, and 1st grade!.jpg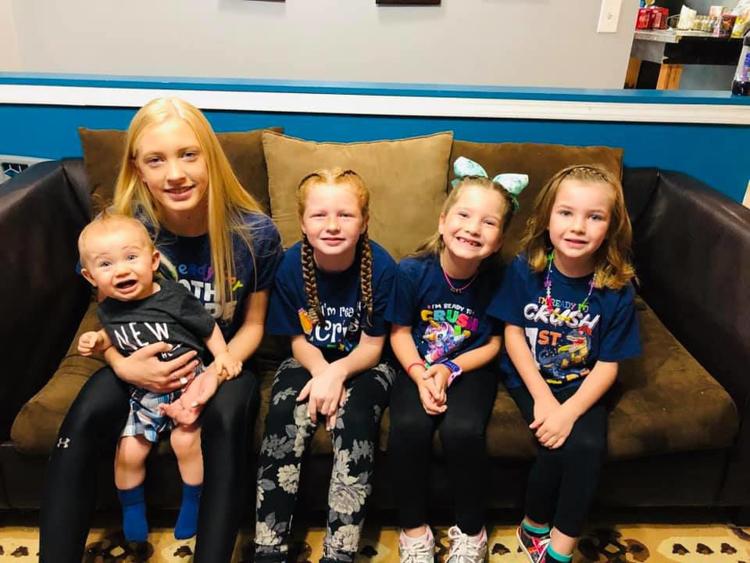 Kindergarten and 1st grade!!.jpg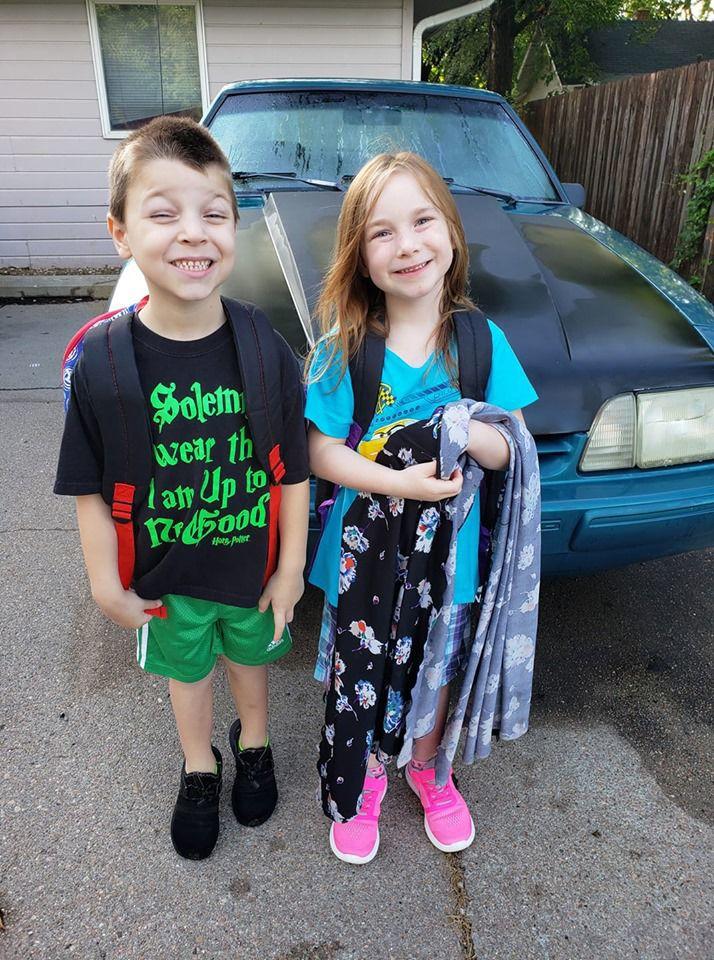 Ibrahim saleh. 1st grade at Roper.jpg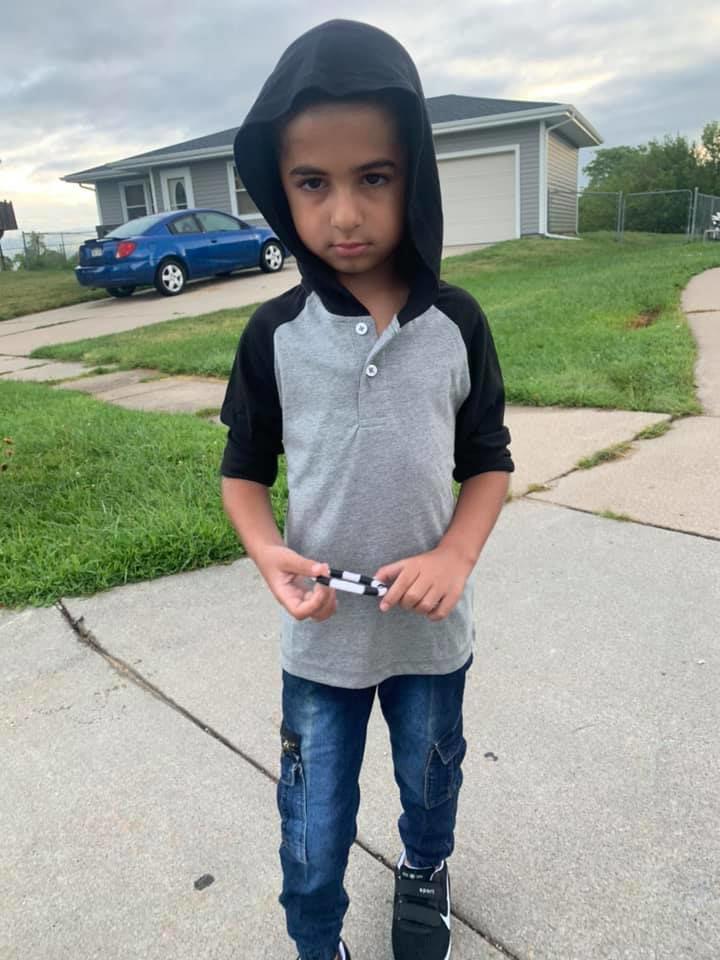 First day of 6th and 9th Grade.jpg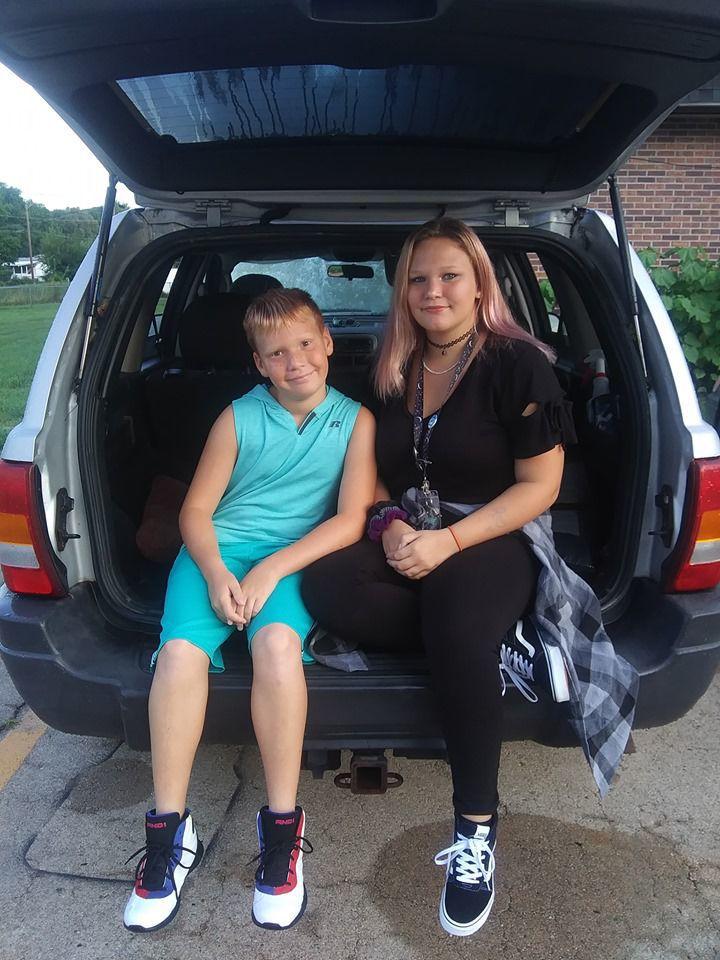 9th grade.jpg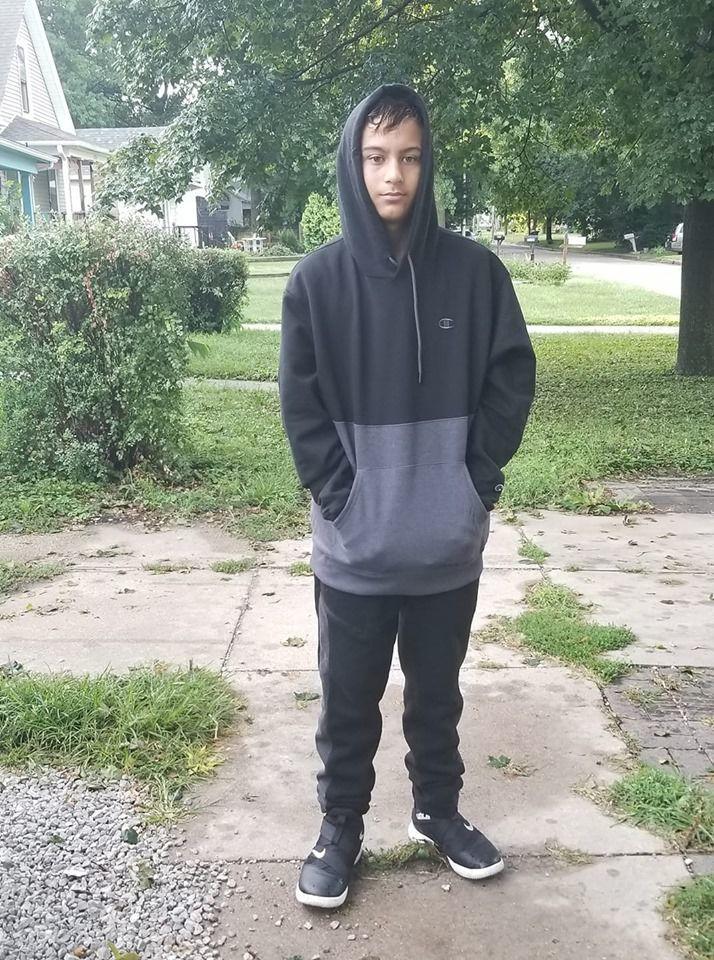 First day 4.jpg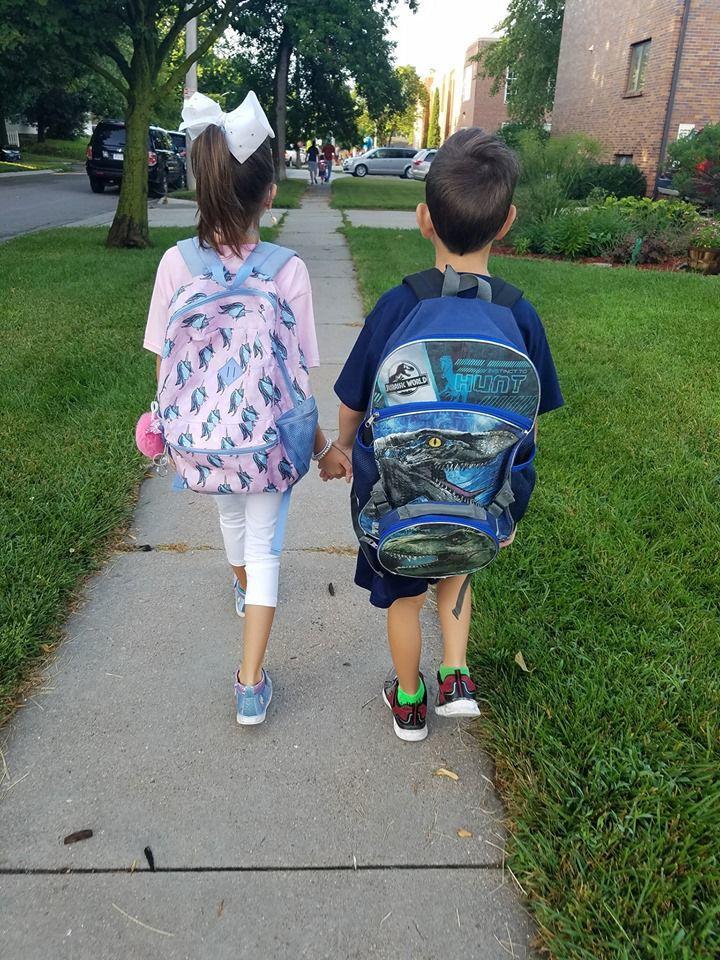 7th and 3rd.jpg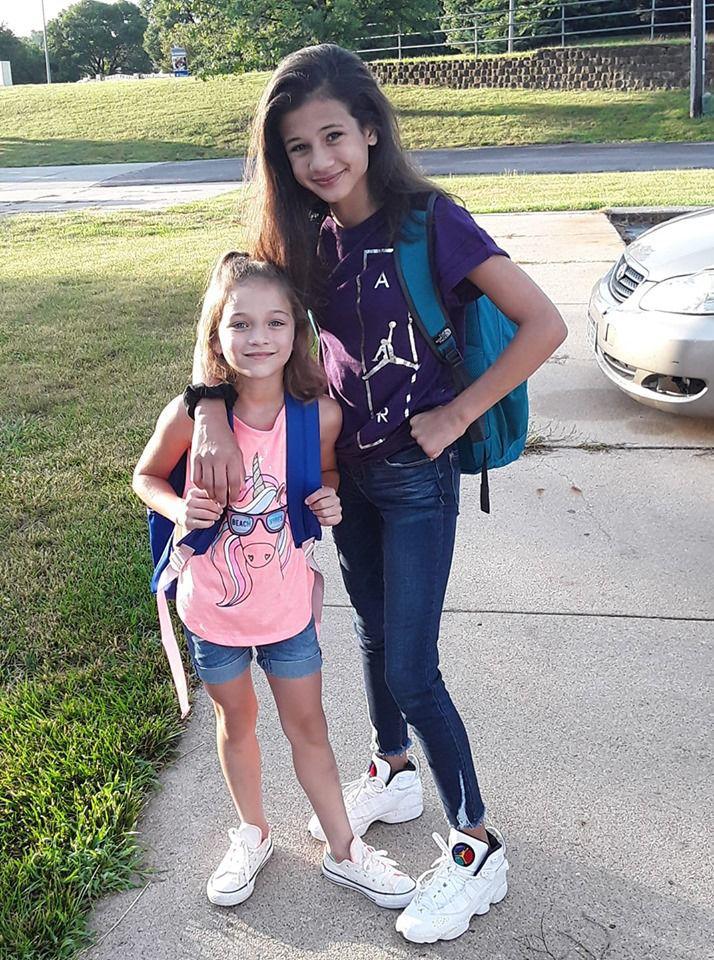 5th 2nd 1st preschool and bees room.jpg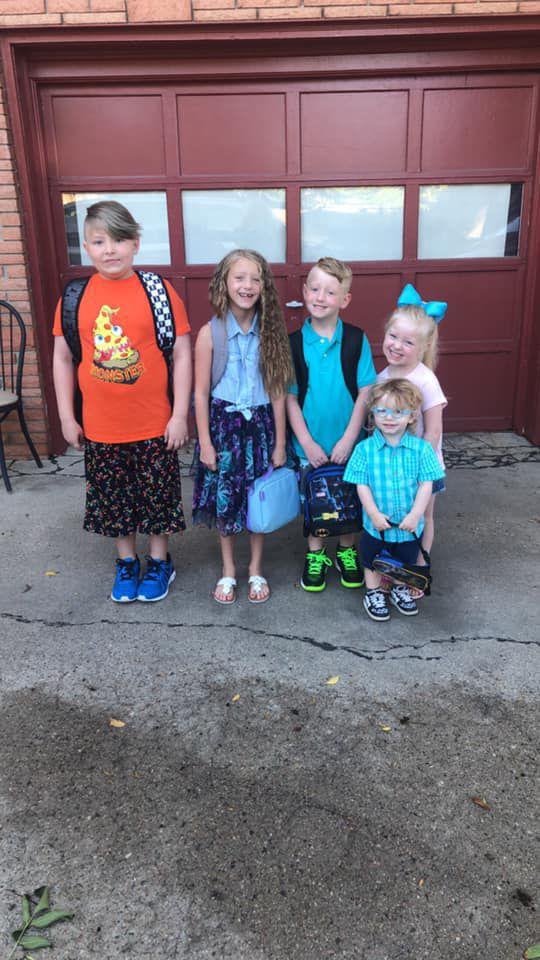 6th grade.jpg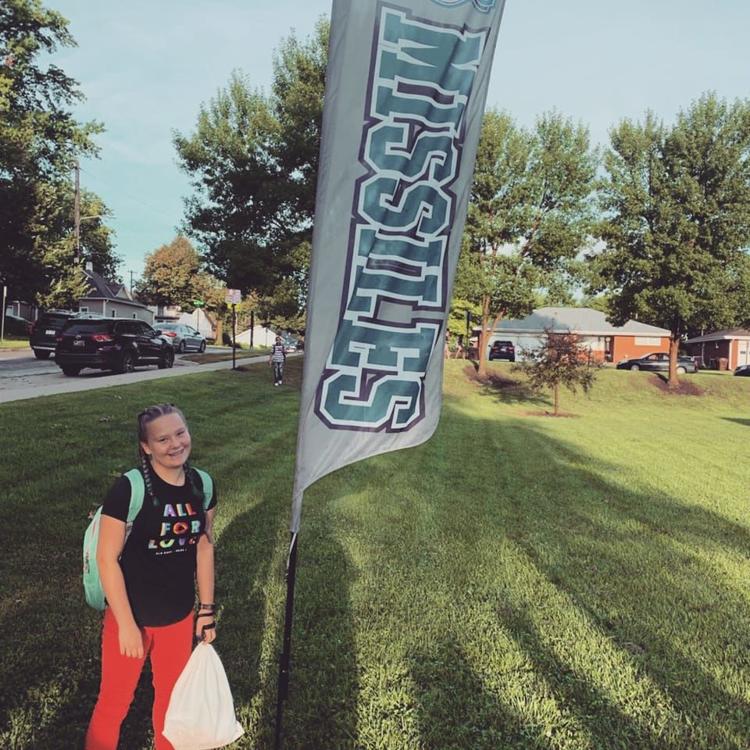 4th grade 3.jpg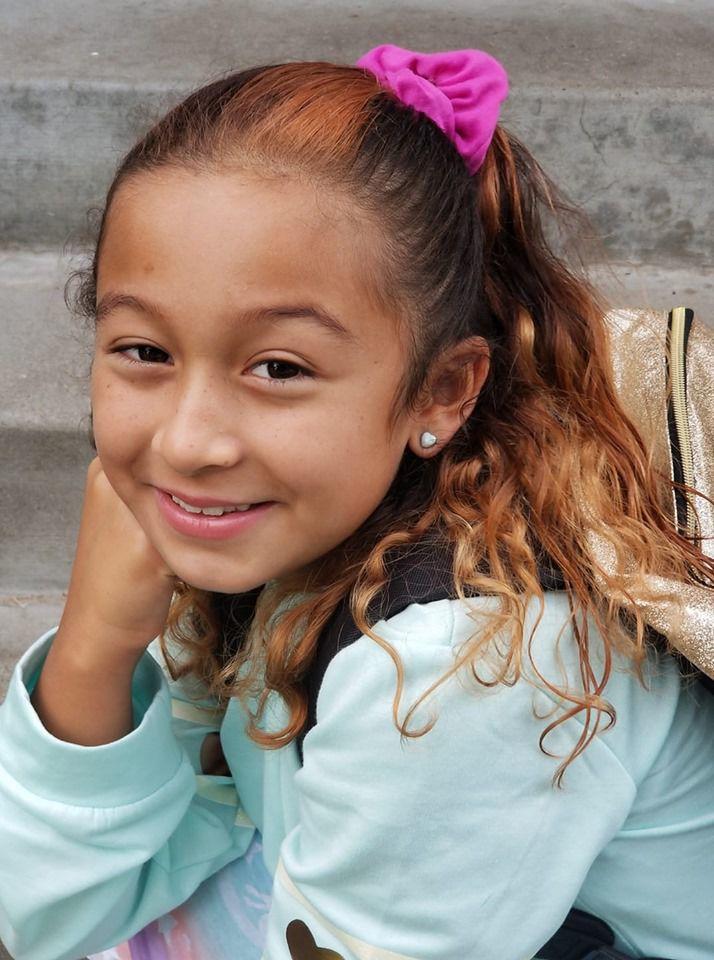 4th grade..Alex Aguirre.jpg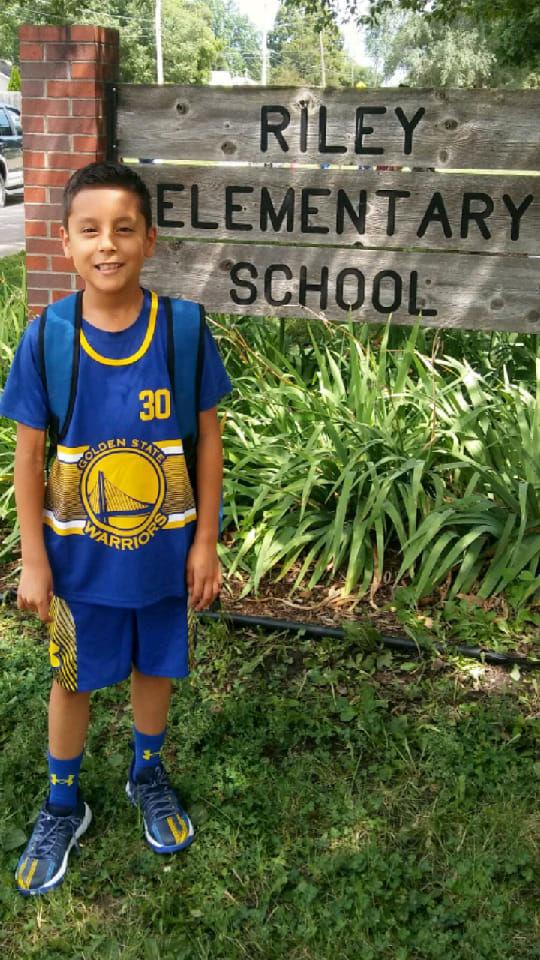 4th grade 2.jpg
1st grade.jpg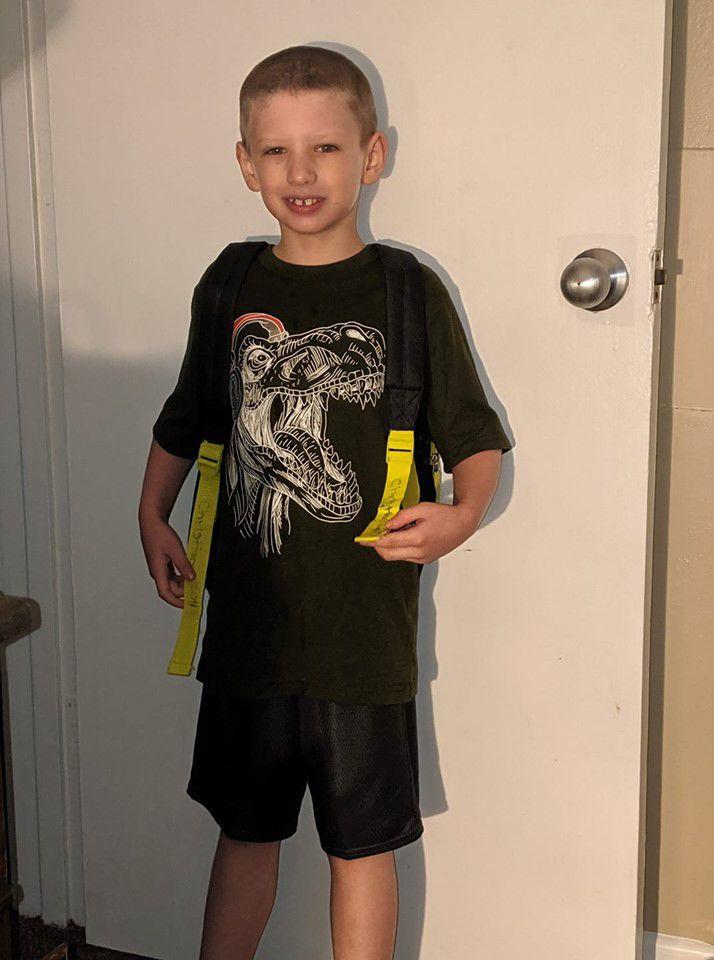 2nd and 4th grades..jpg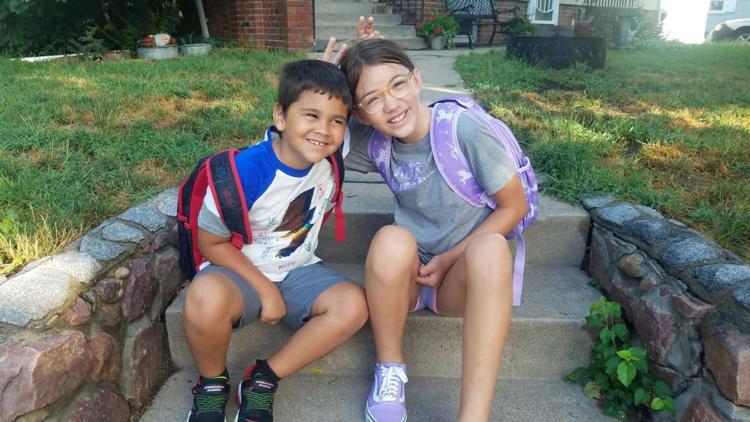 1st grade 2.jpg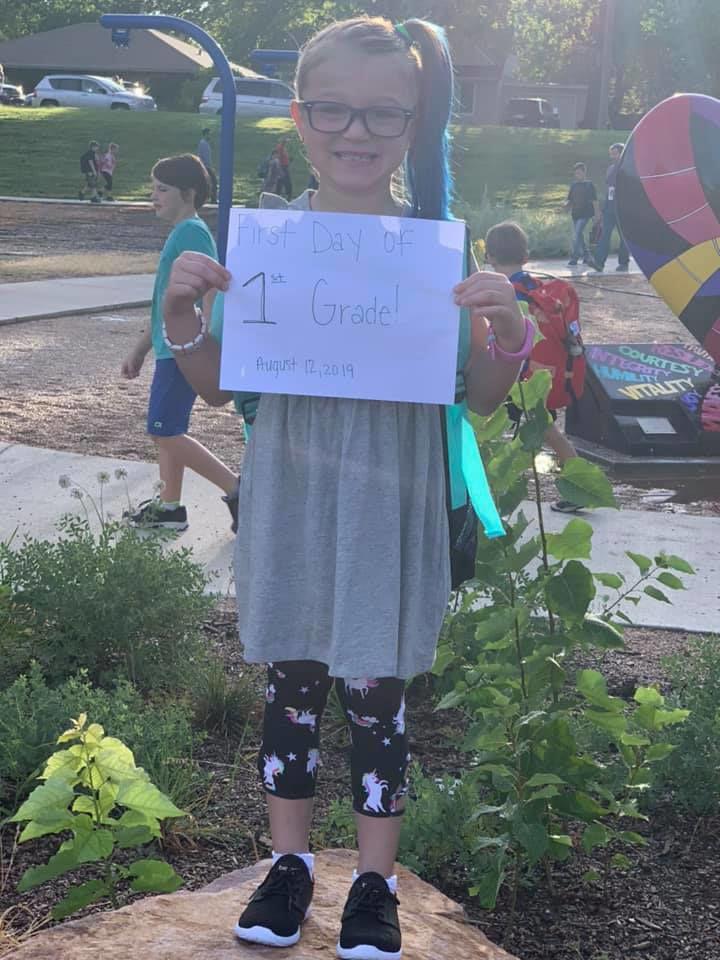 1st day 3.jpg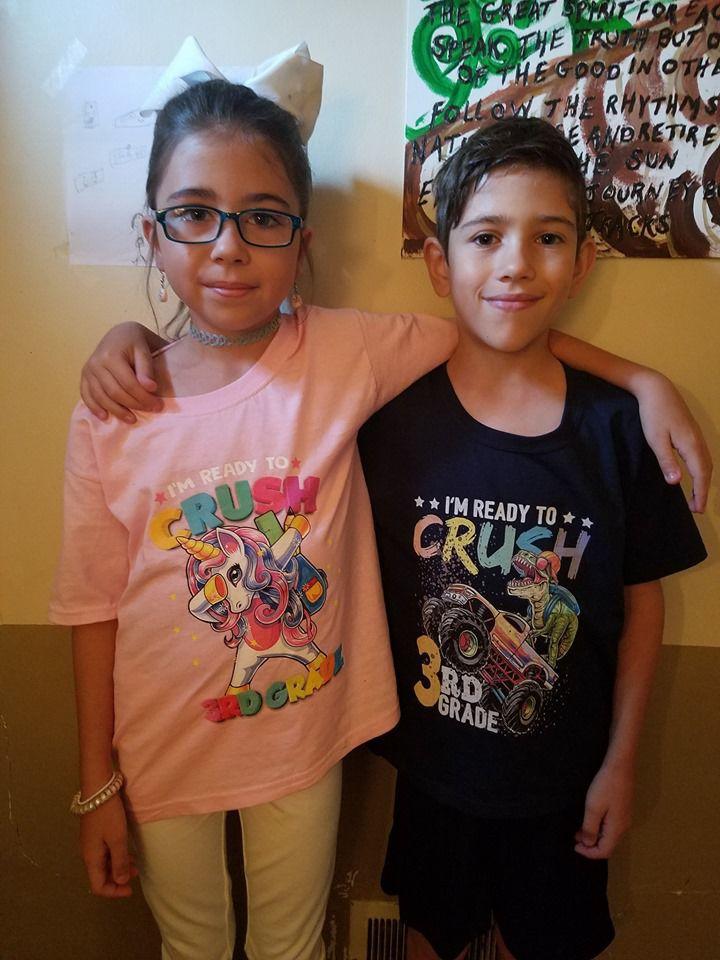 1st day.jpg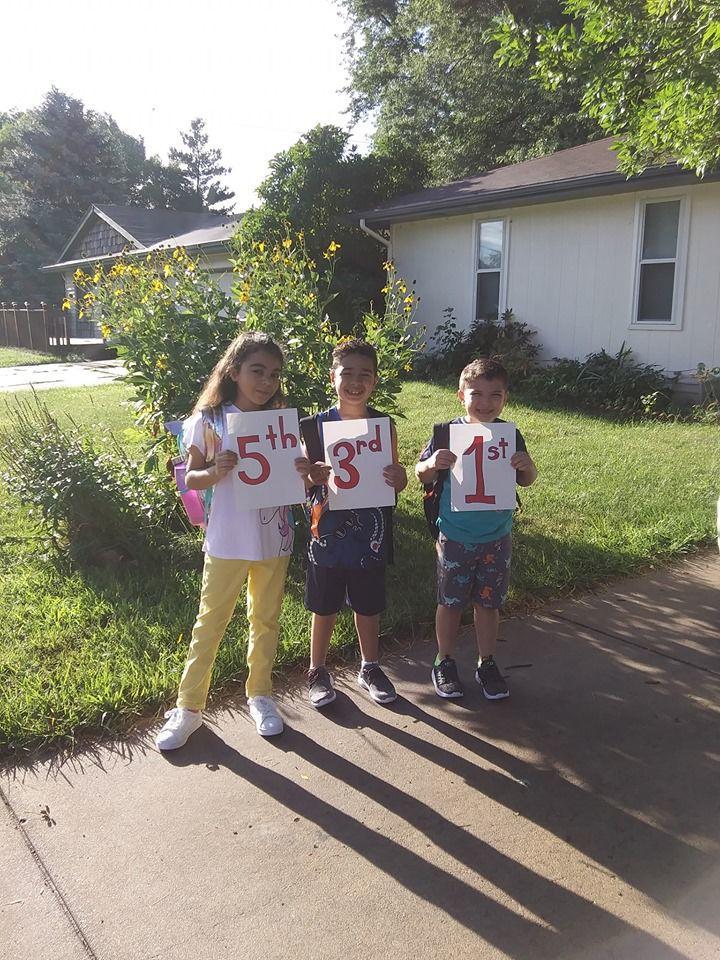 First day of 8th grade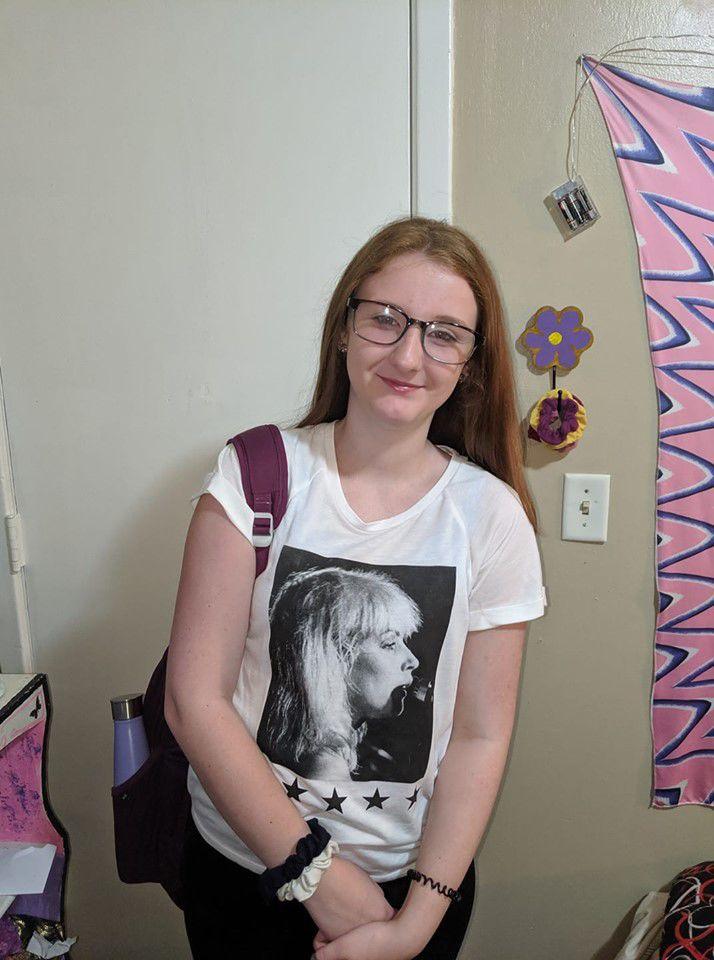 Zane first day of sixth grade.jpg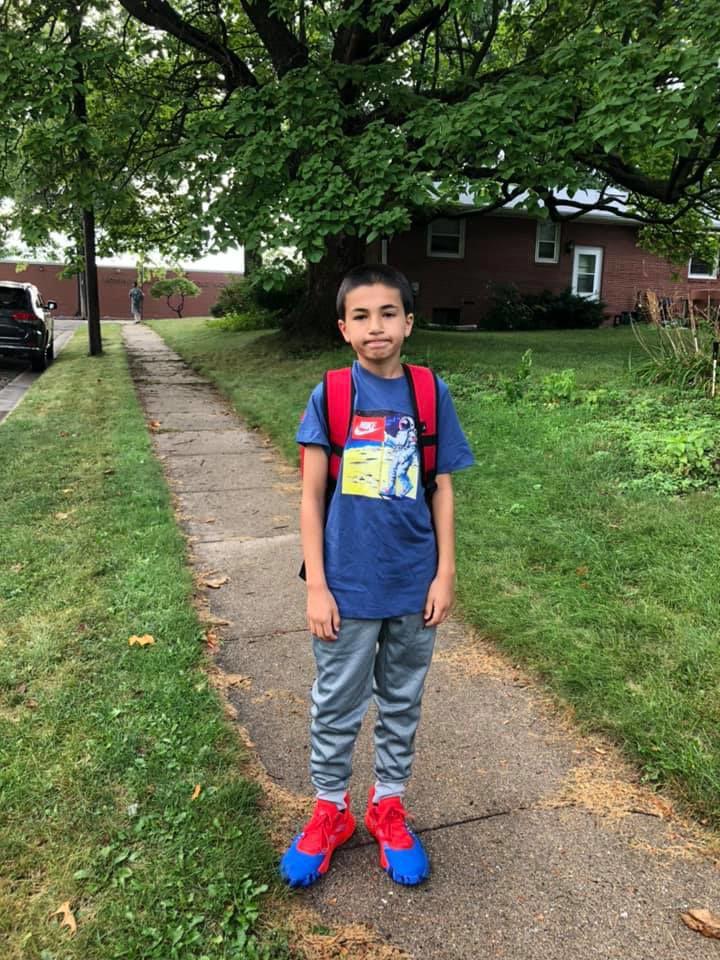 Mehdi first day of 5th grade!.jpg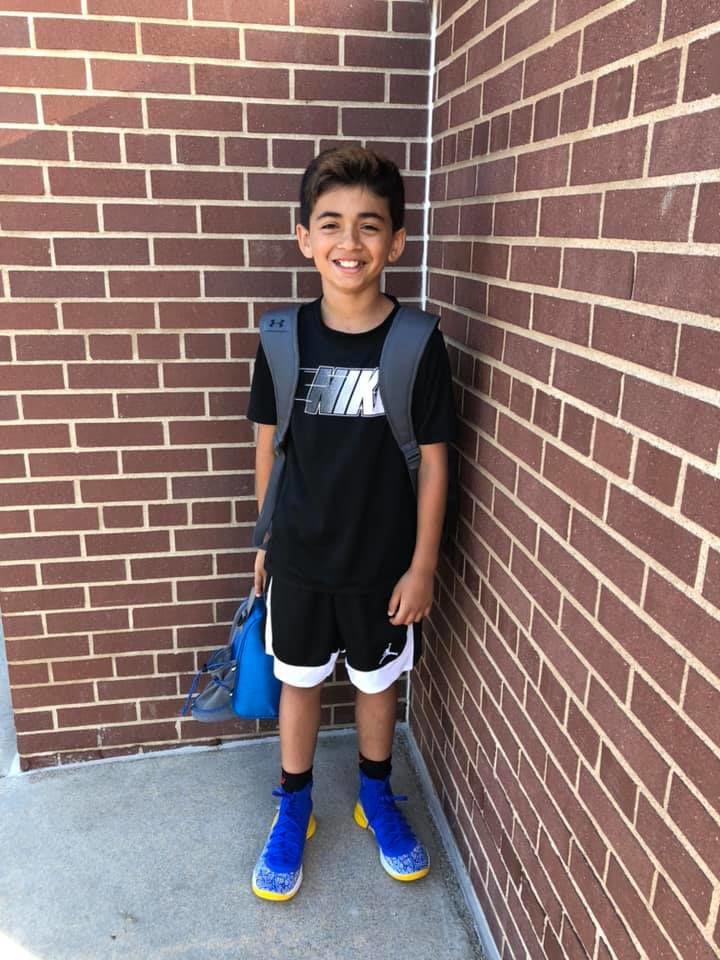 Zahra first day of Kindergarten.jpg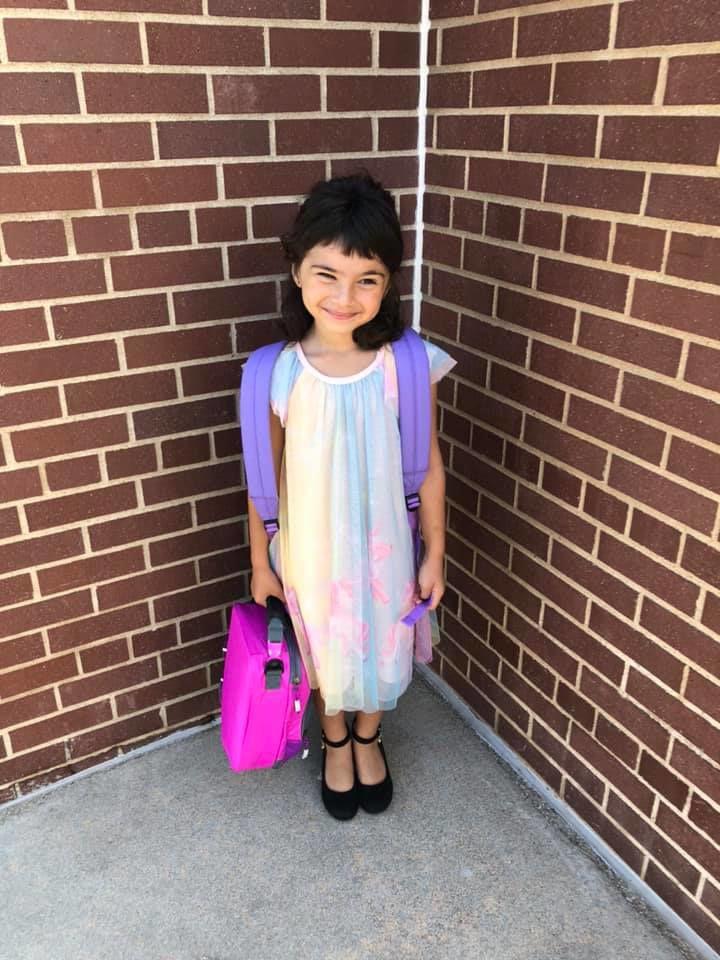 Kira 6th grade.jpg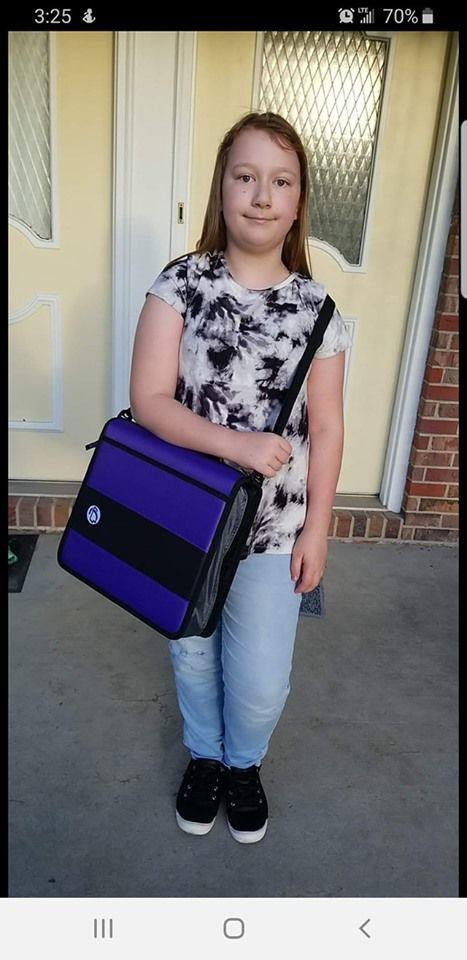 Mason Starts Kindergarten.jpg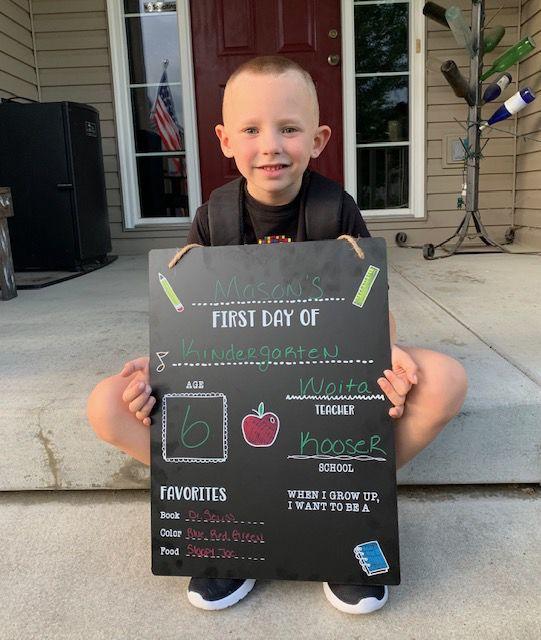 Iliana (1st Grade) and Zain (Kindergarten!).jpg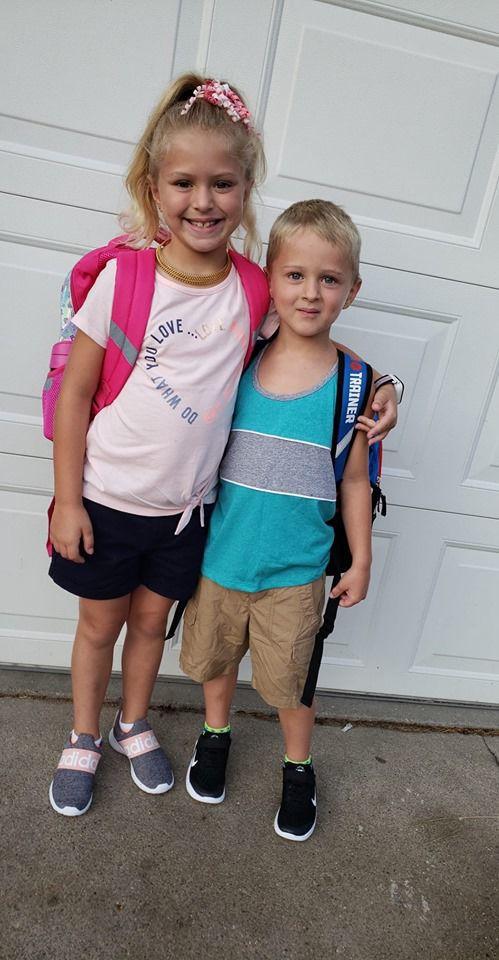 First Day Azalea Geiszler.jpg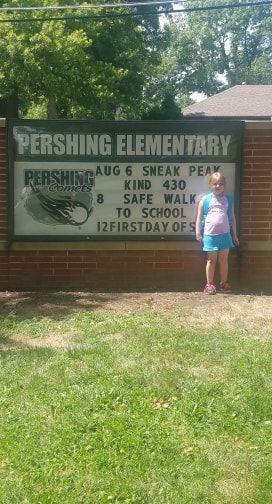 First day.jpg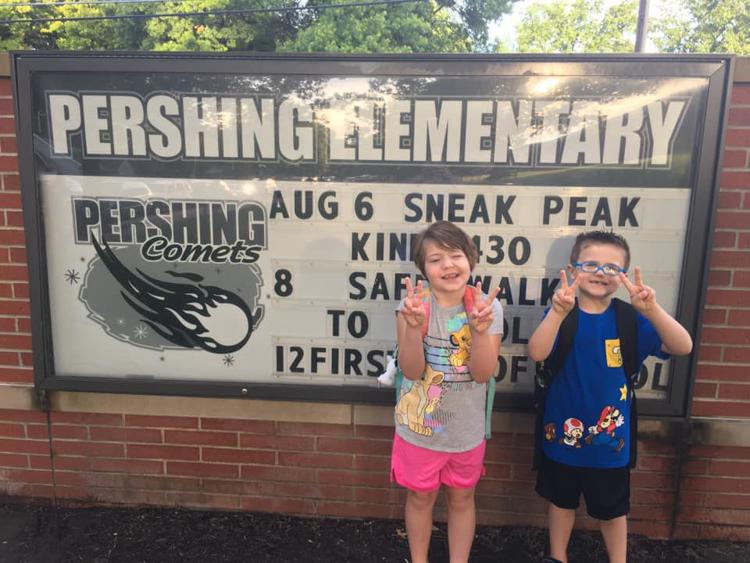 Breanna 8th grade.jpg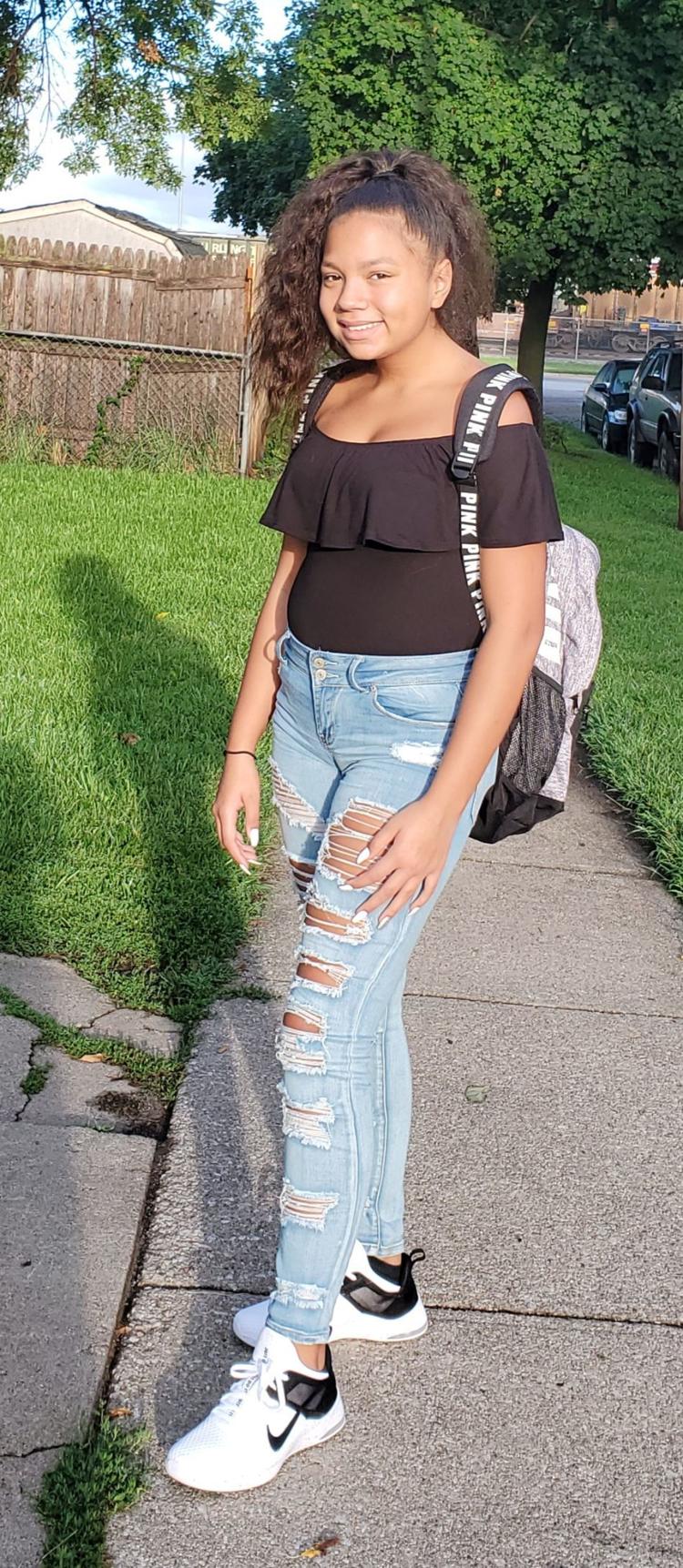 Elija is in 5th.jpg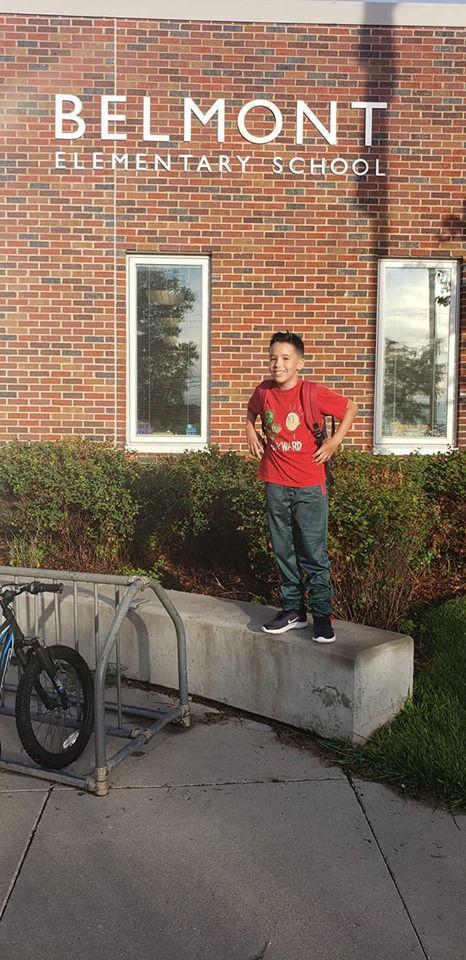 Austin's first day of second grade at Belmont Elementary!.jpg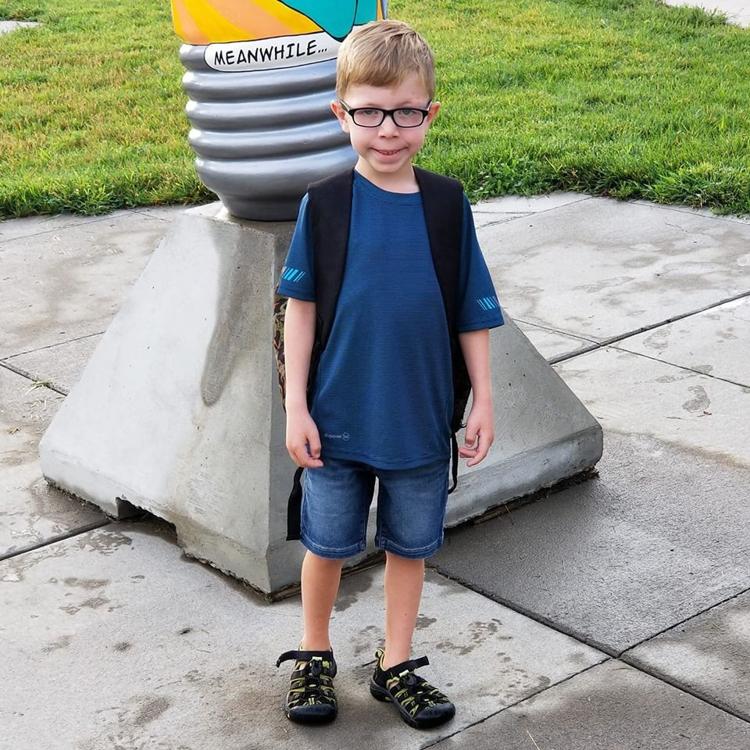 Alyssa 1st grade.jpg

7th grade.jpg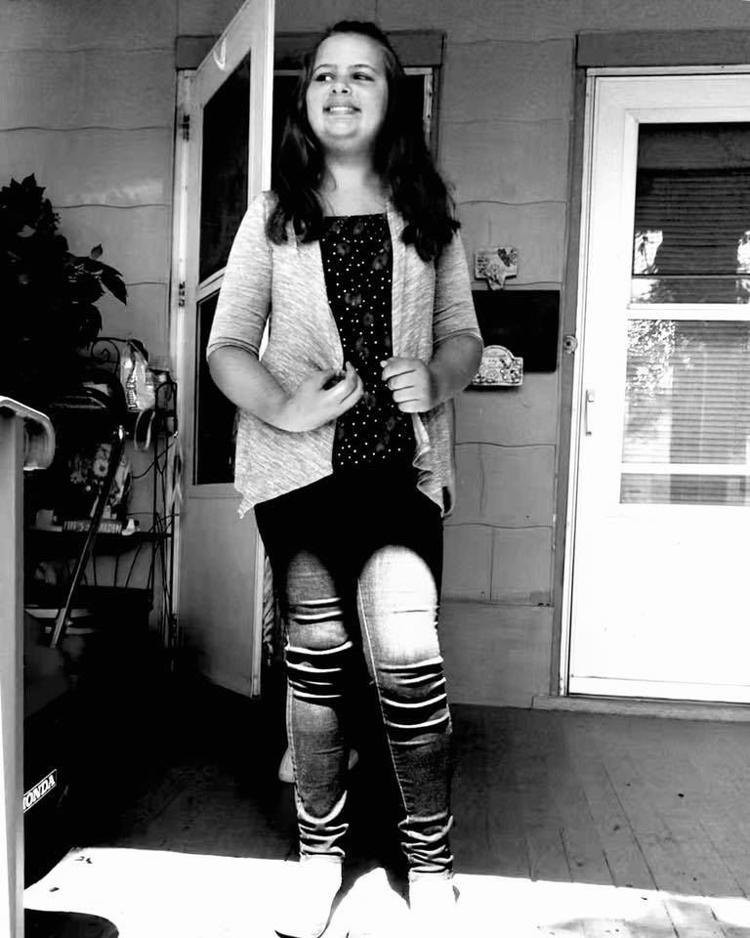 Tegan Korf, Age 6, 1st Grade.jpeg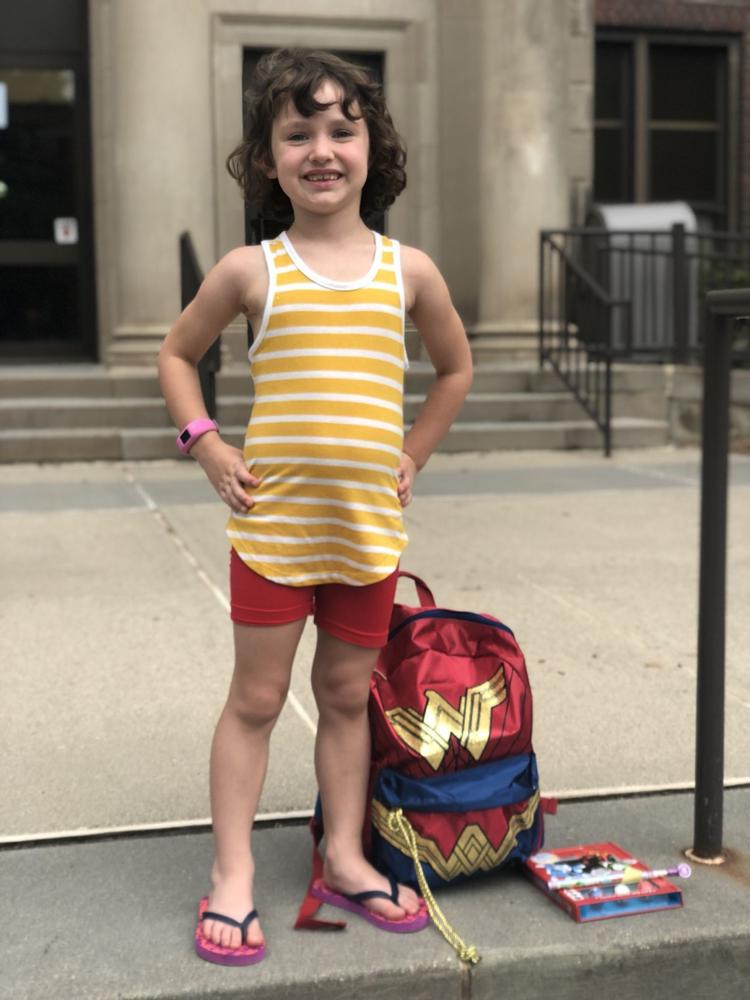 Sheridan Sharks.jpg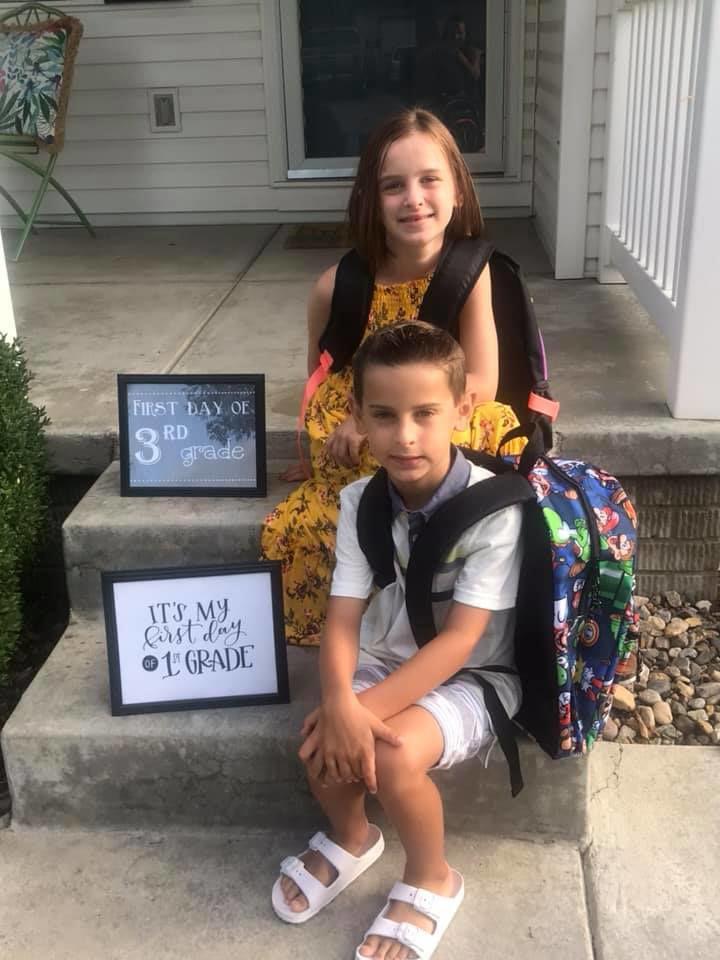 Shannon family.jpg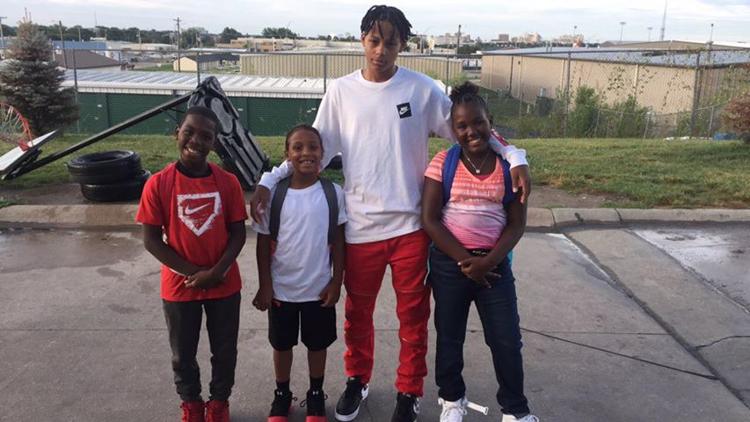 Shannon family 2.jpg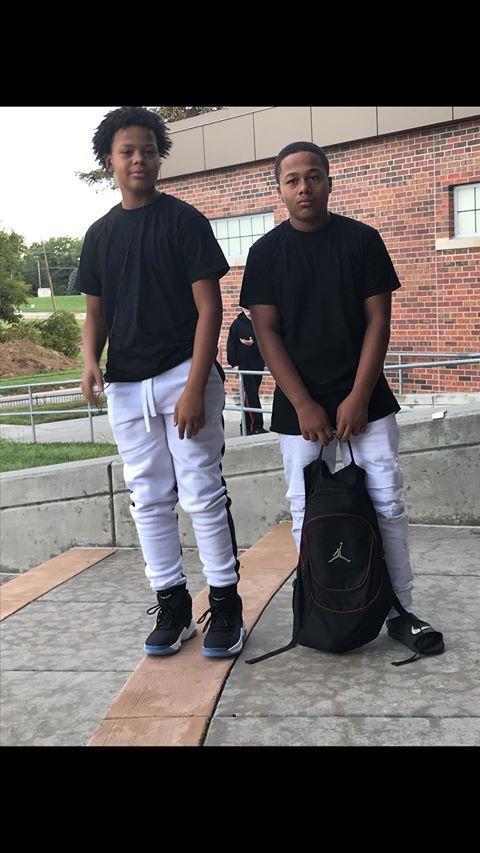 First day of Kindergarten at Holmes Elementary.jpg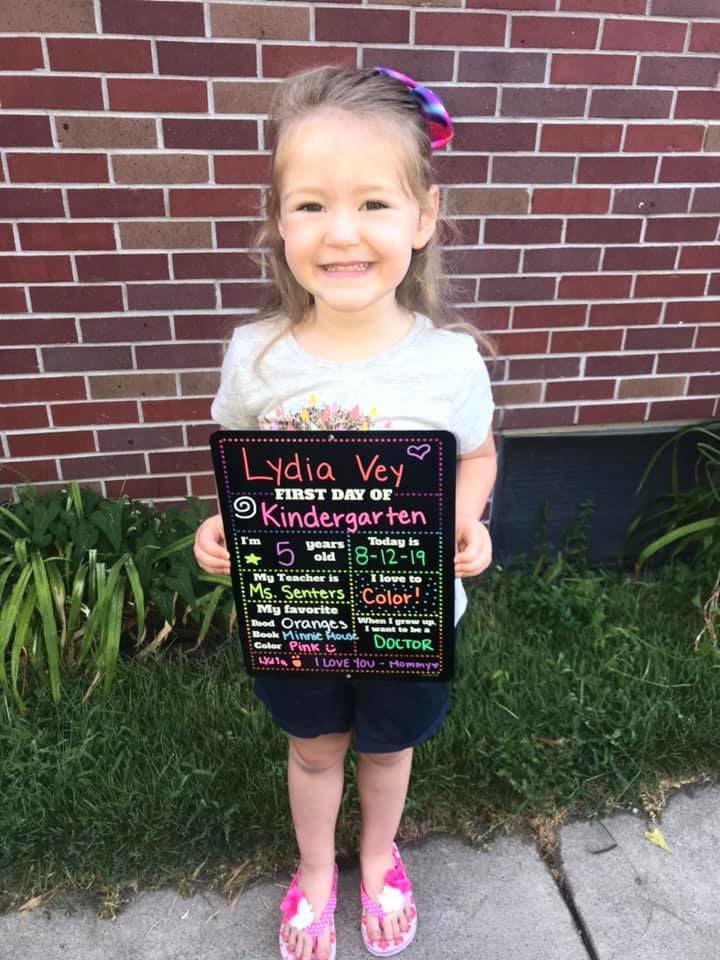 Josiah 5th & Aubrey 4th!.jpg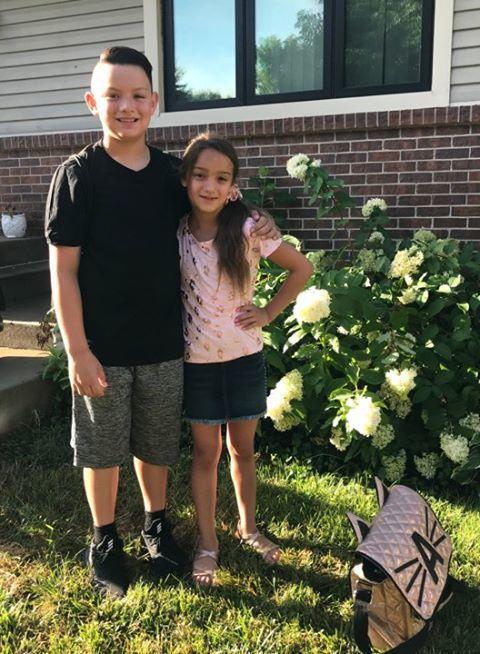 Yareli.jpg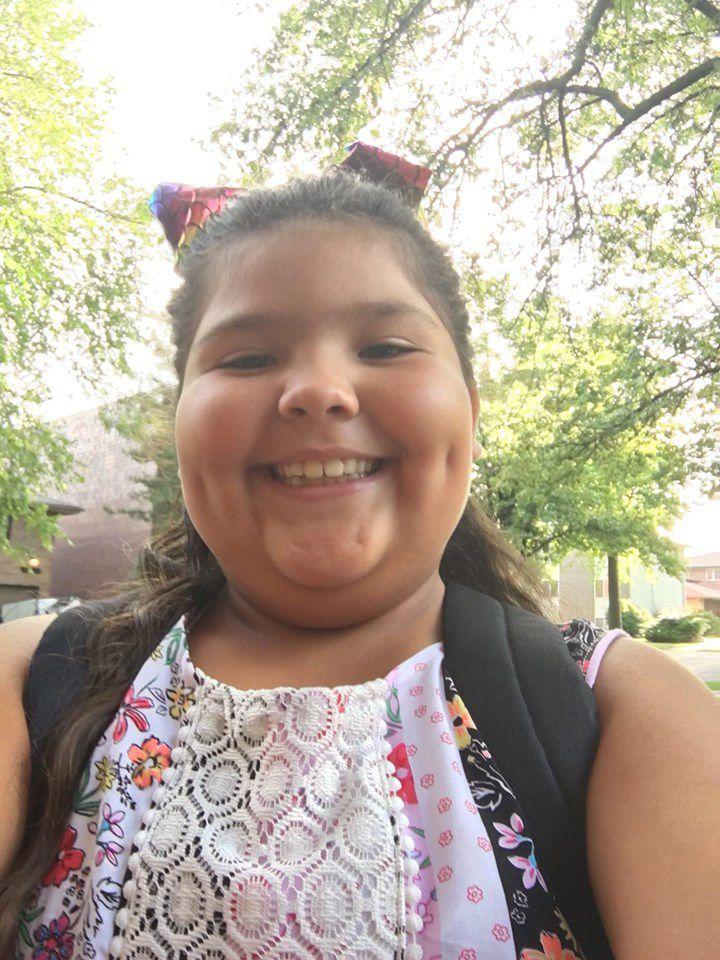 Owen, 5th grade, Maxey.jpg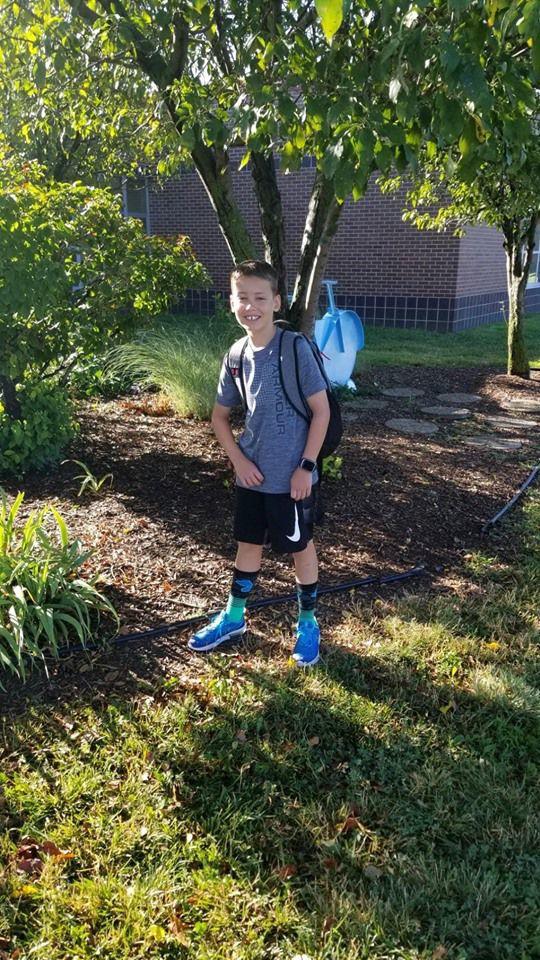 Jasmine 7th grade. Randi 5th grade.jpg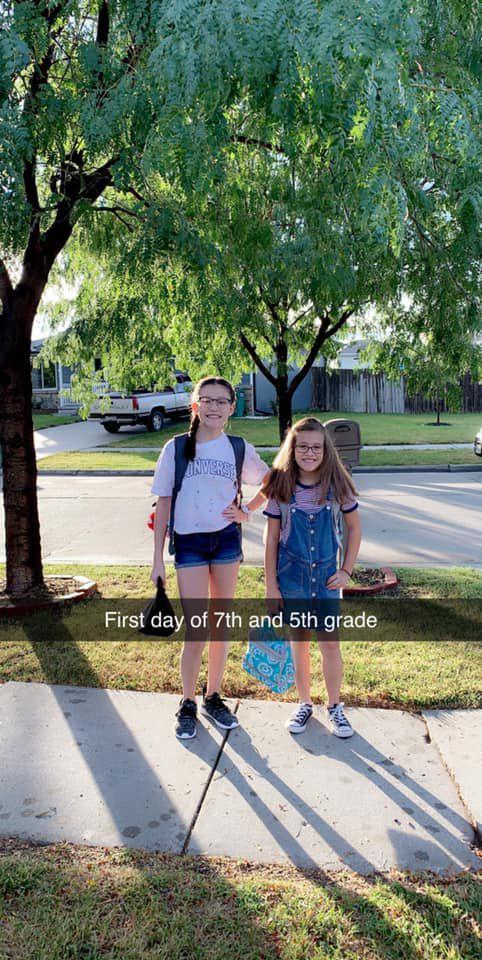 Melina starting TCA criminal justice classes at scc and Terry Jr. 1st day of high school.jpg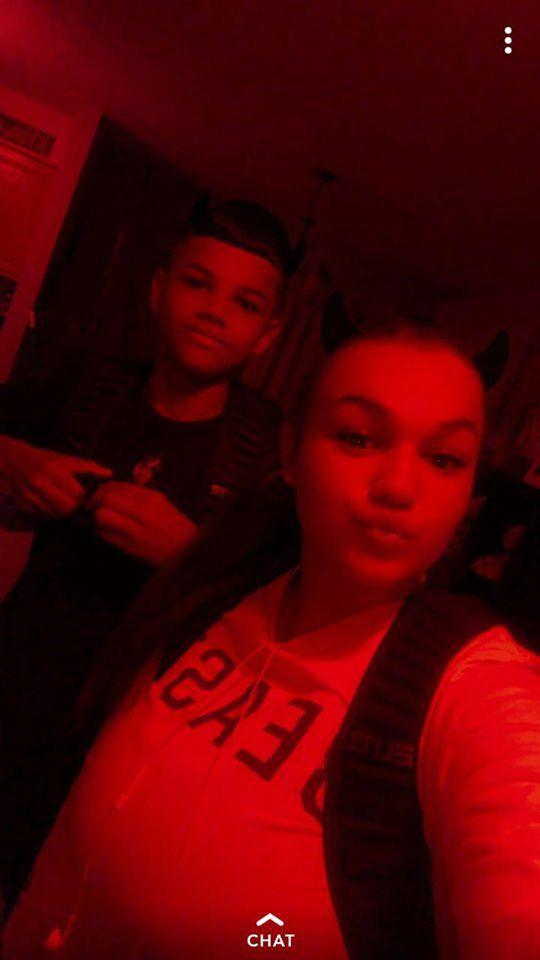 First day.jpg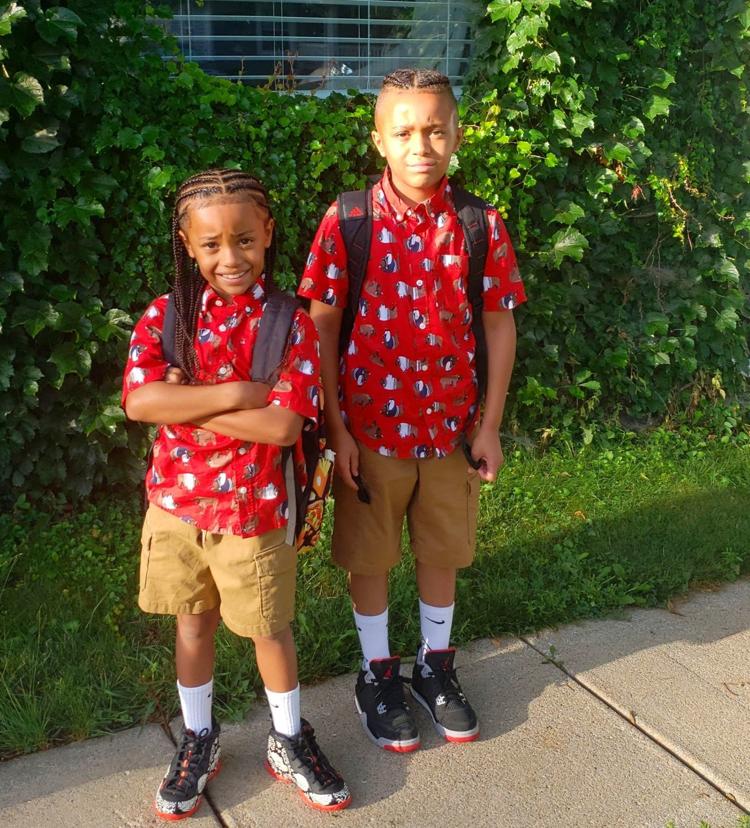 First day 5.jpg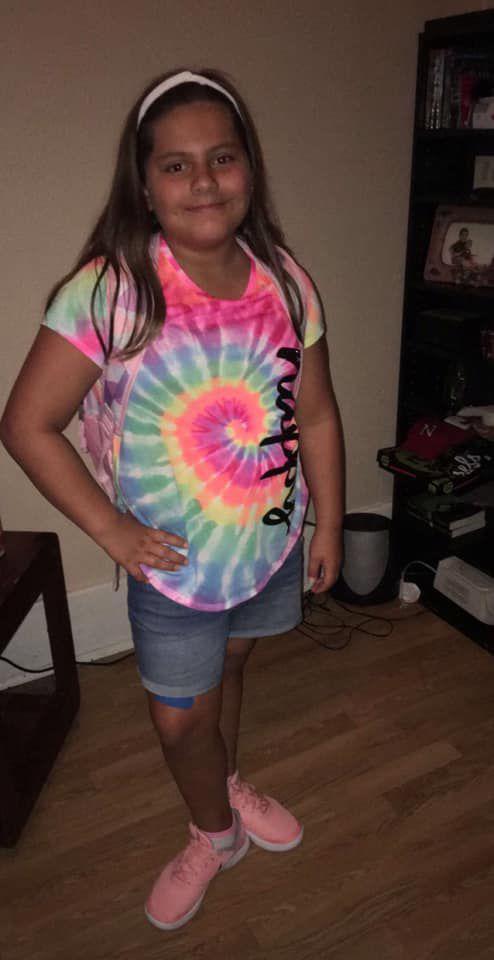 First day 3.jpg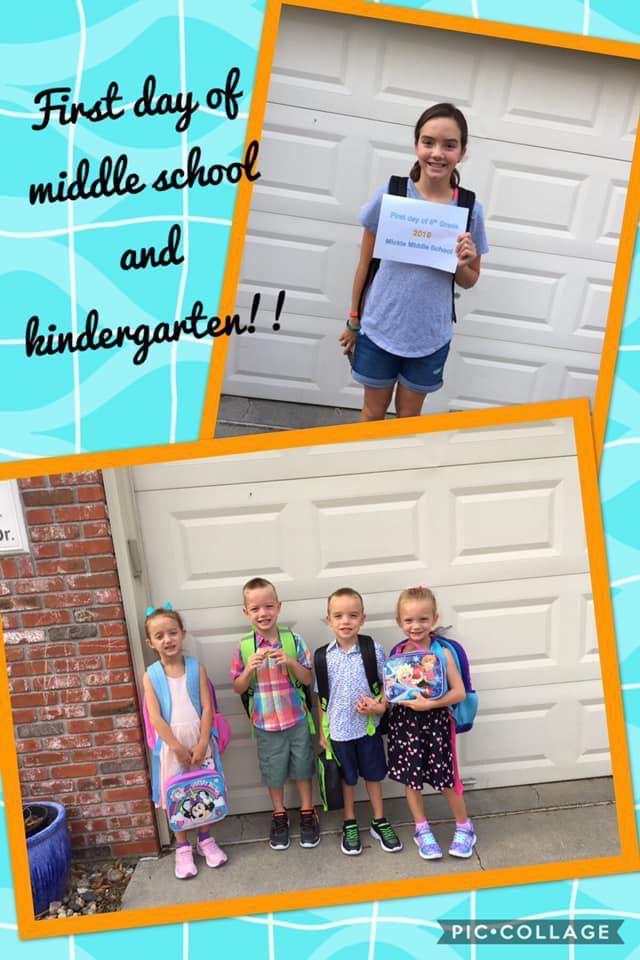 First day 4.jpg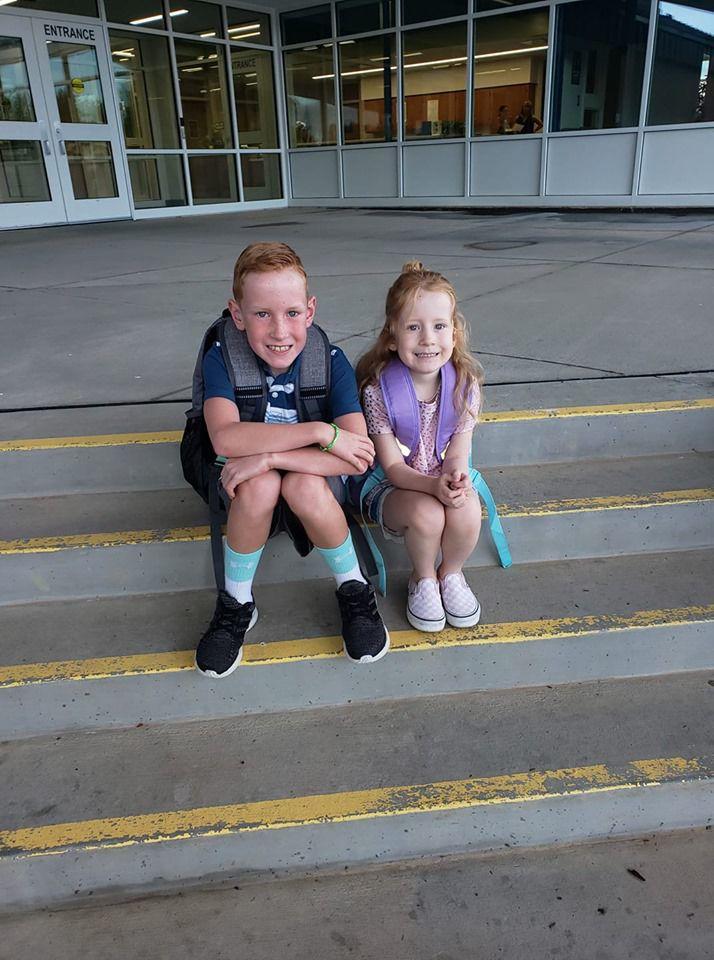 Delia 3rd grade.jpg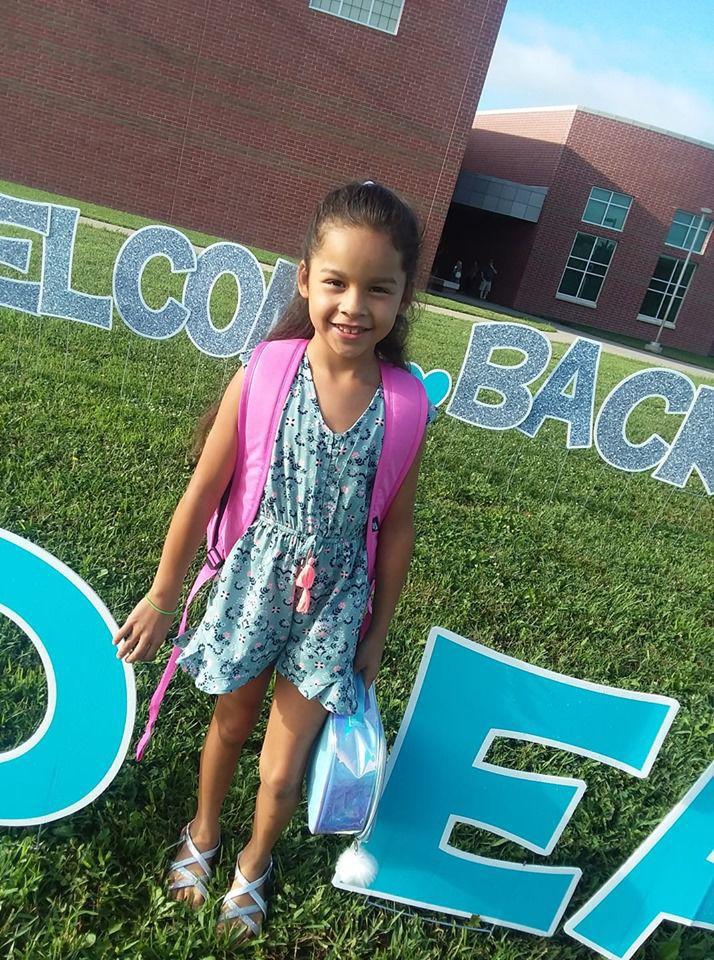 First day 2.jpg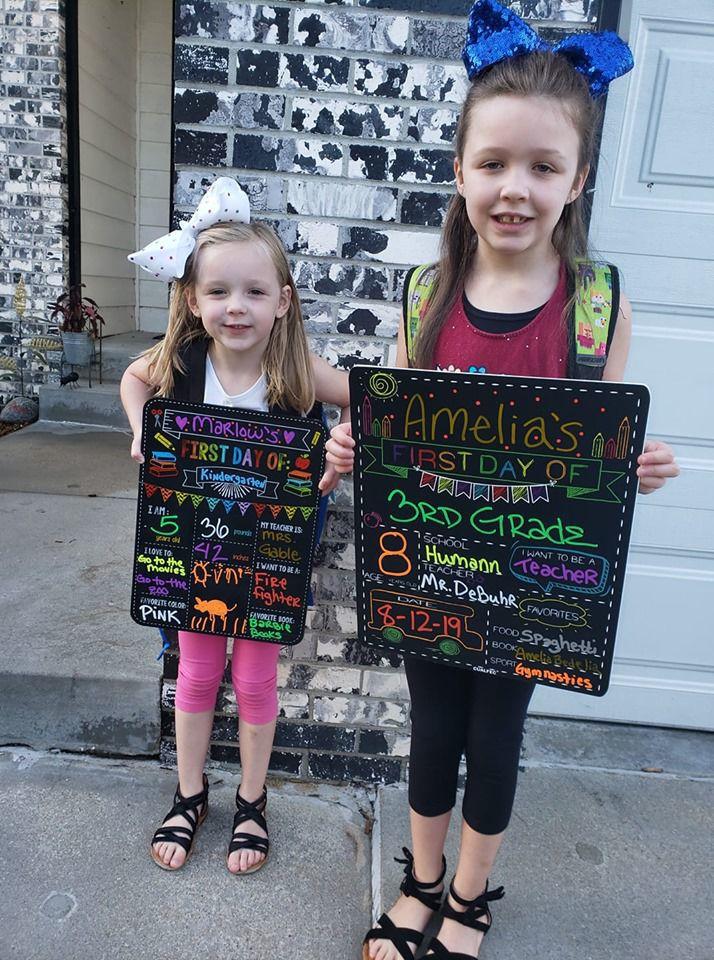 Bentley's first day of 3rd grade and Haylee's first day of 1st grade at Kloefkorn.jpg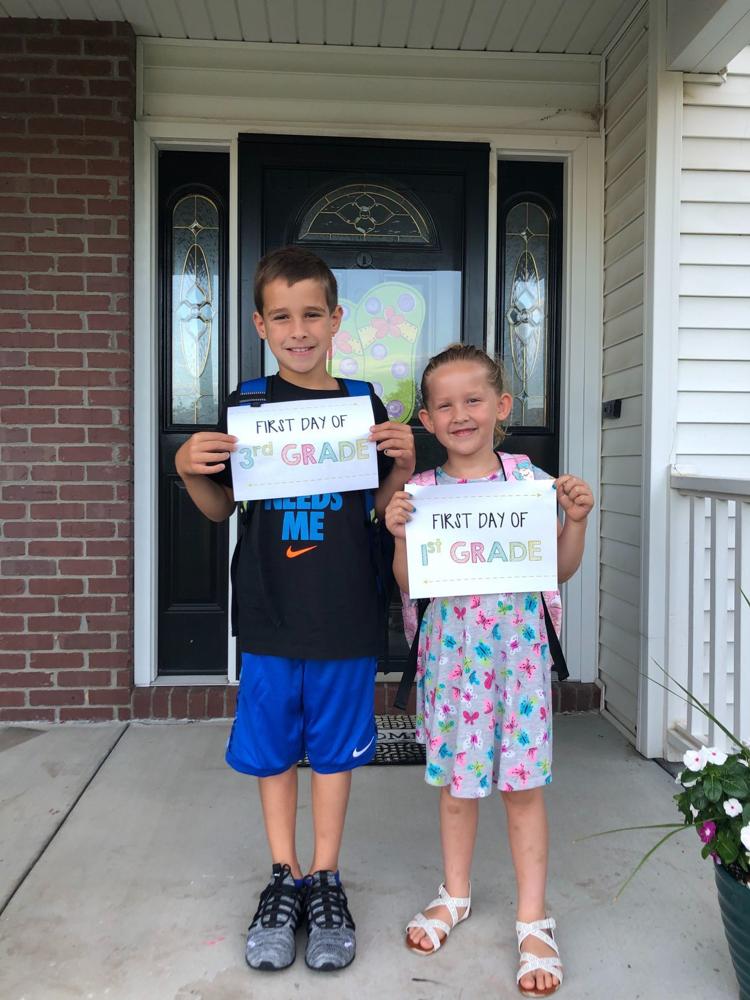 Back to school.jpg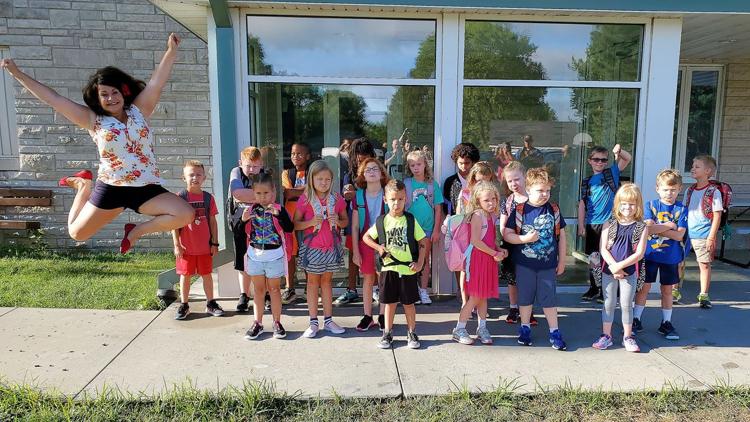 2nd and 5th grade.jpg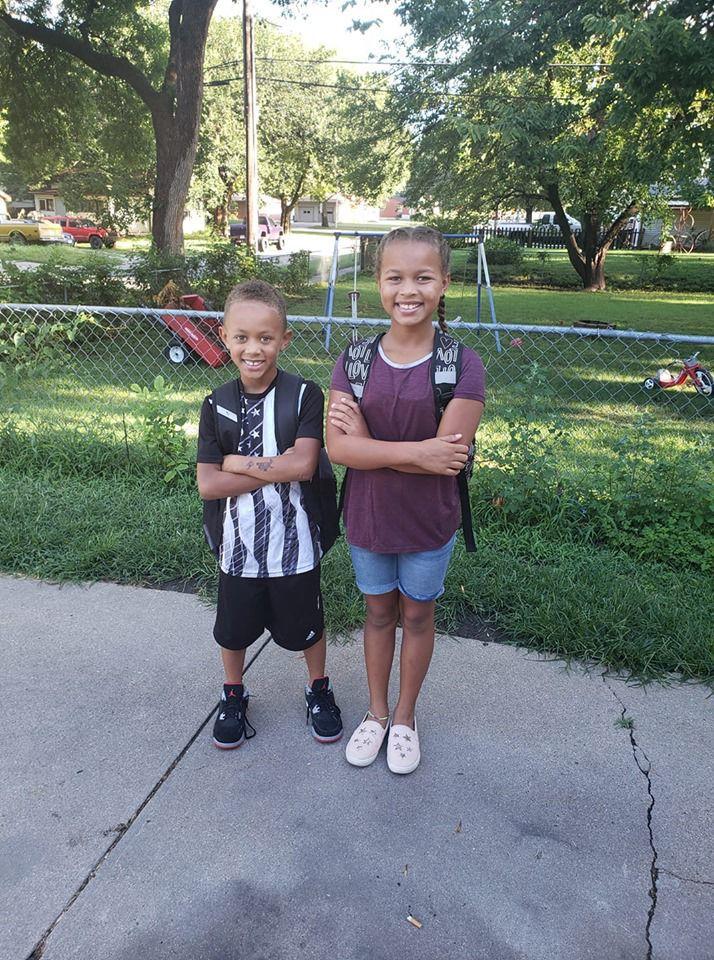 6th and 8th grade.jpg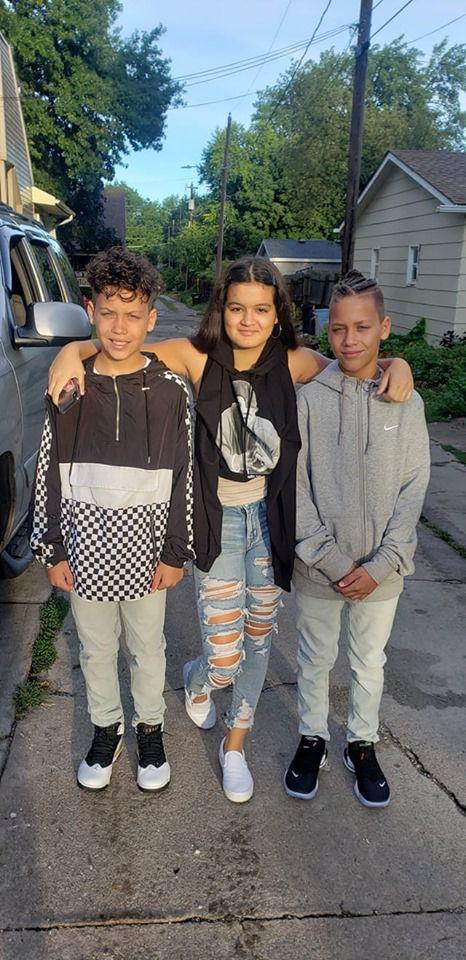 NW 55th neighborhood kids.jpg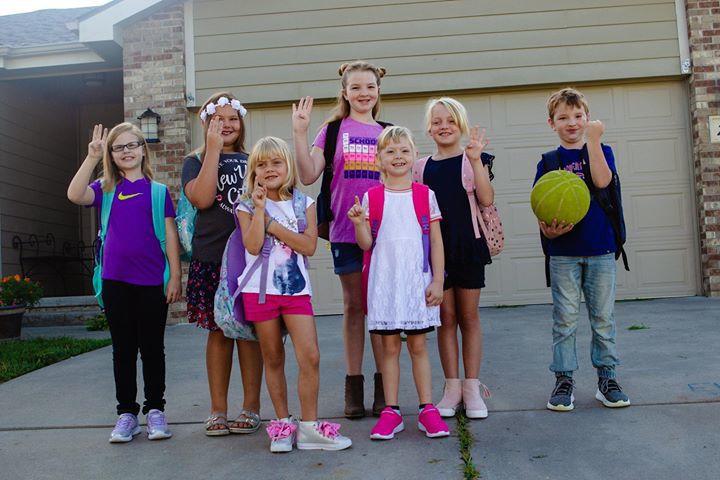 Jacob Seuferer-Partin, 2nd grade.jpg
Jaceon.jpg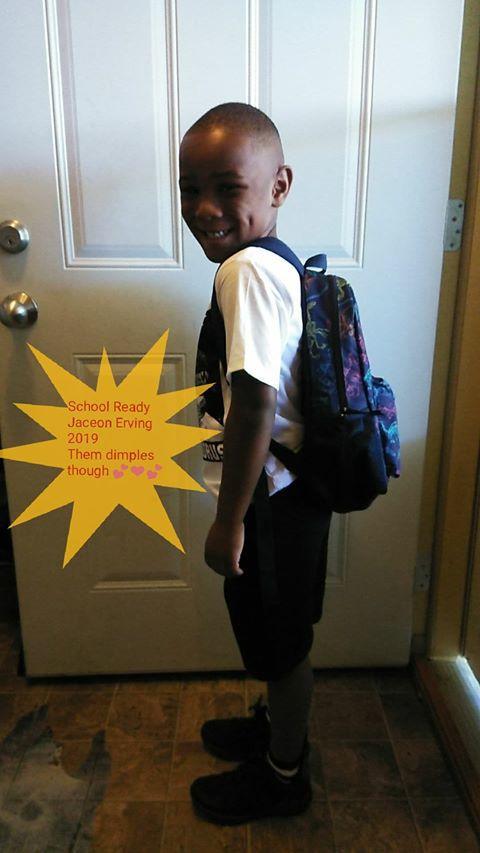 First day.jpg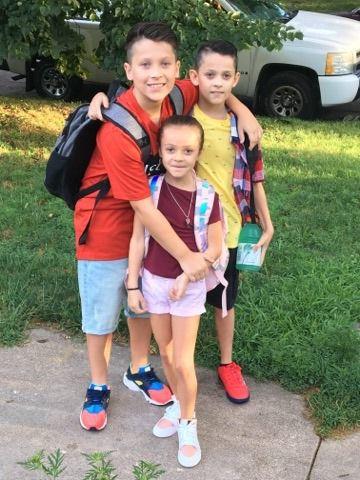 The McCormicks.jpg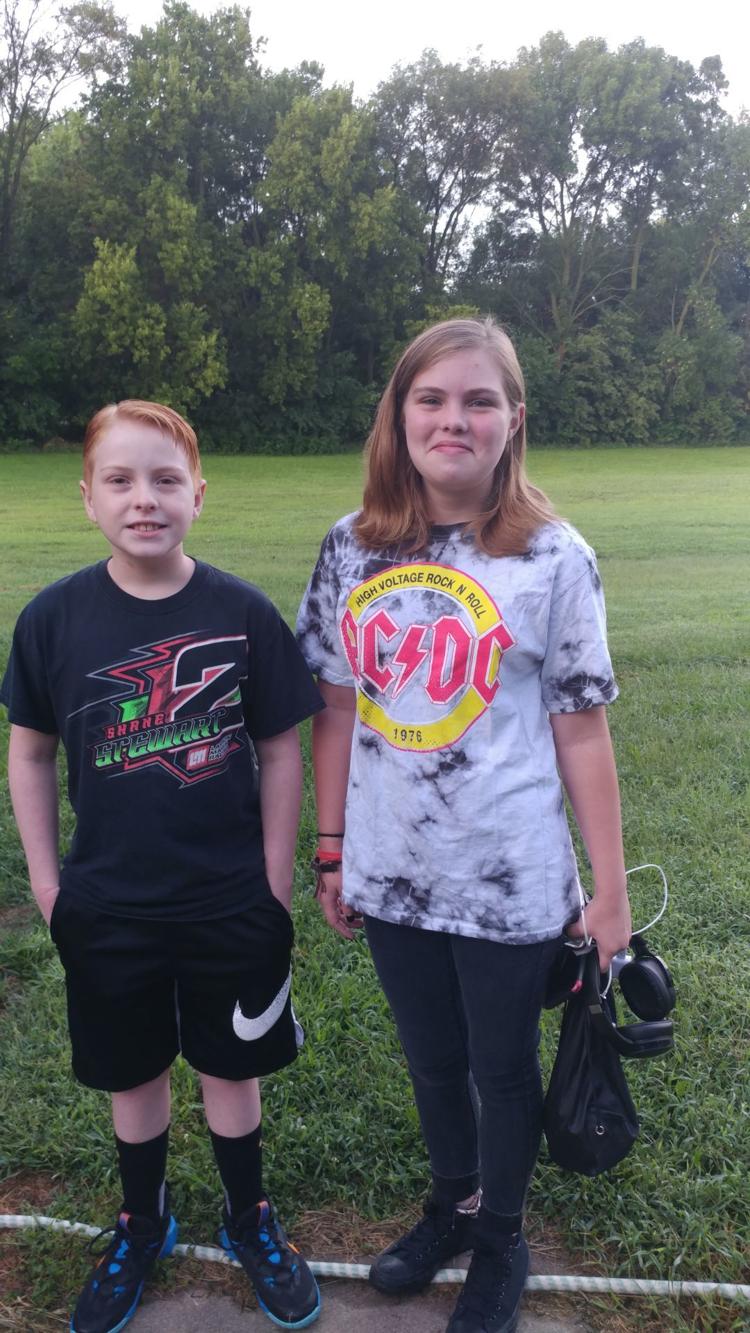 Sean first day of 2nd grade.jpg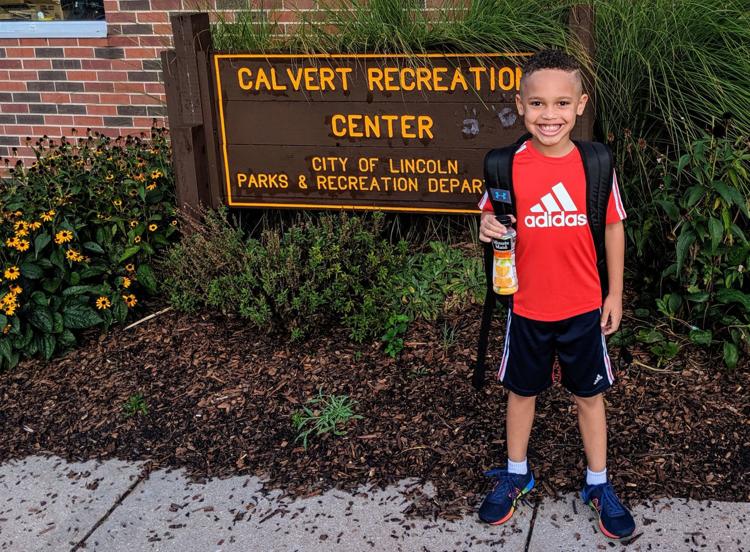 Mason's first day of kindergarten.jpg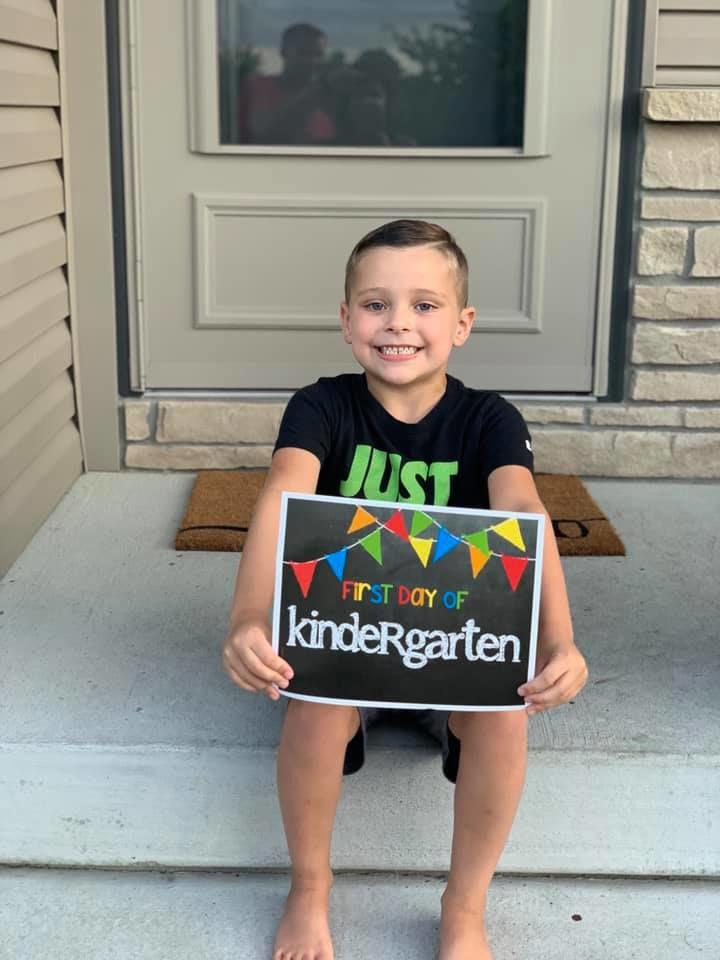 Justin_4th_grade.jpg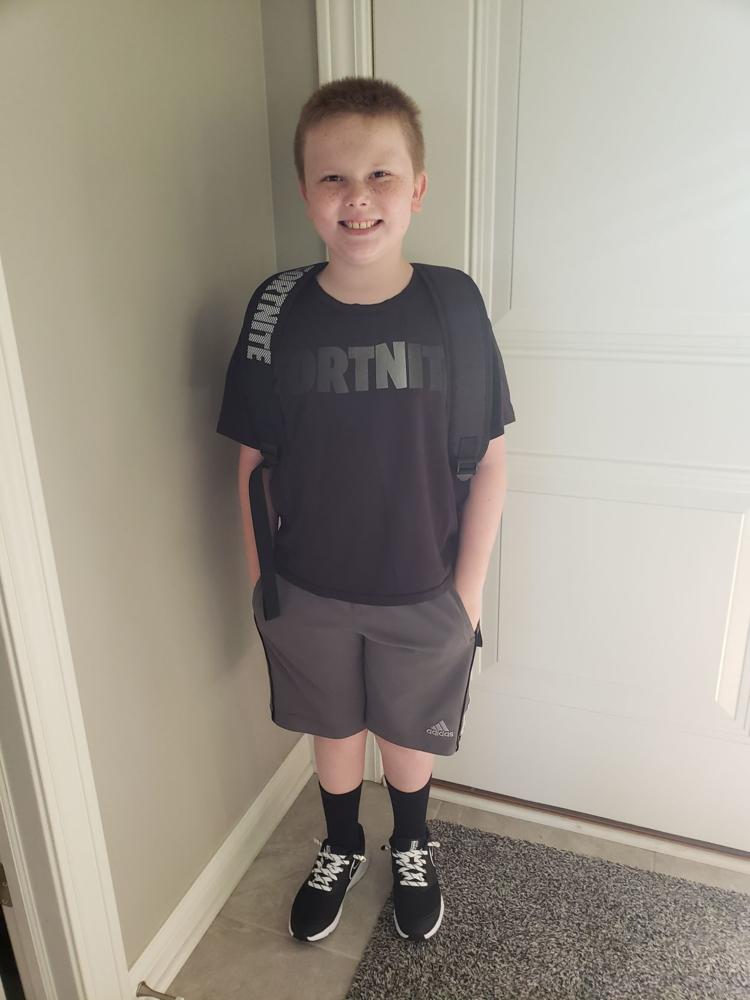 First day pose with the trash men.jpg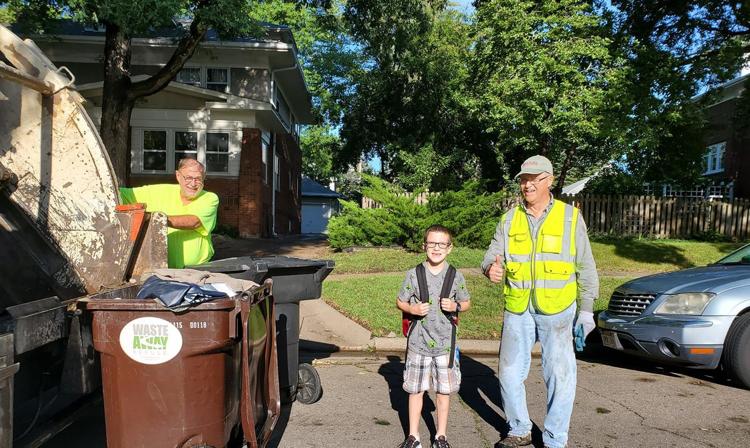 First day.jpg
First day 2.jpg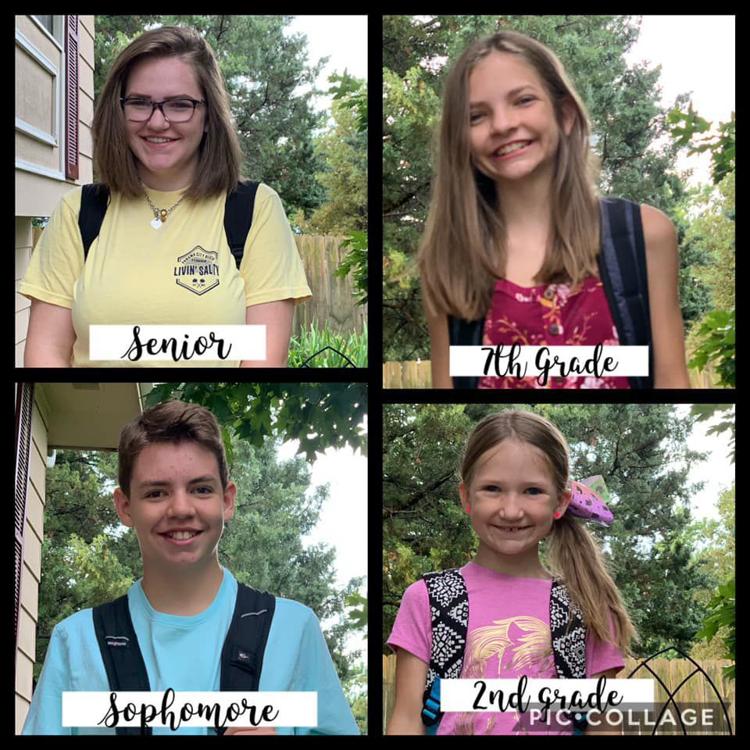 1st grade.jpg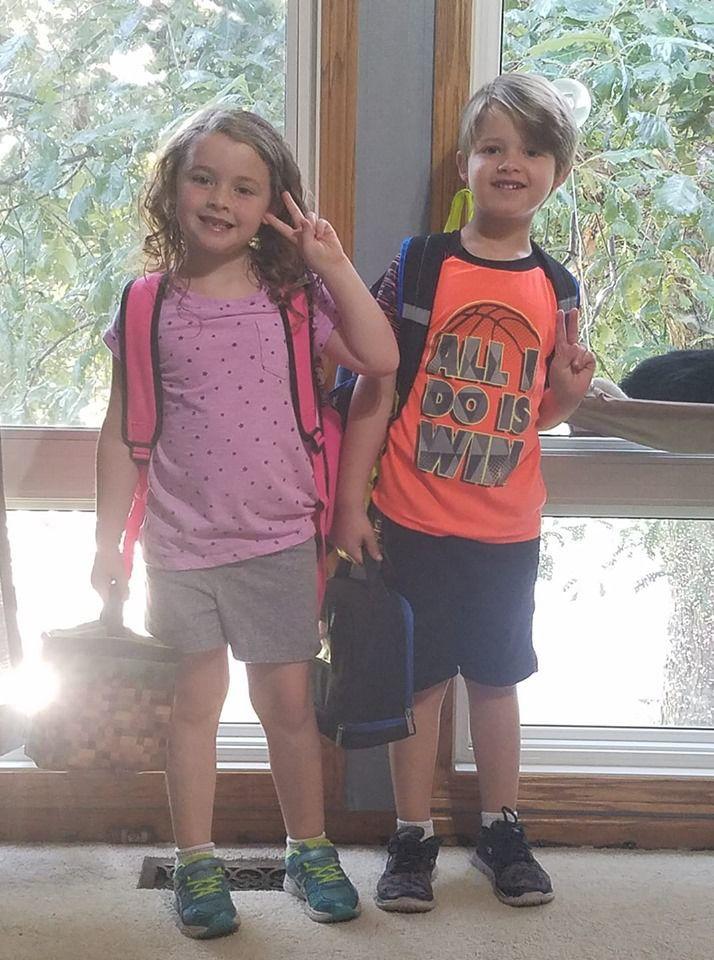 6th grade.jpg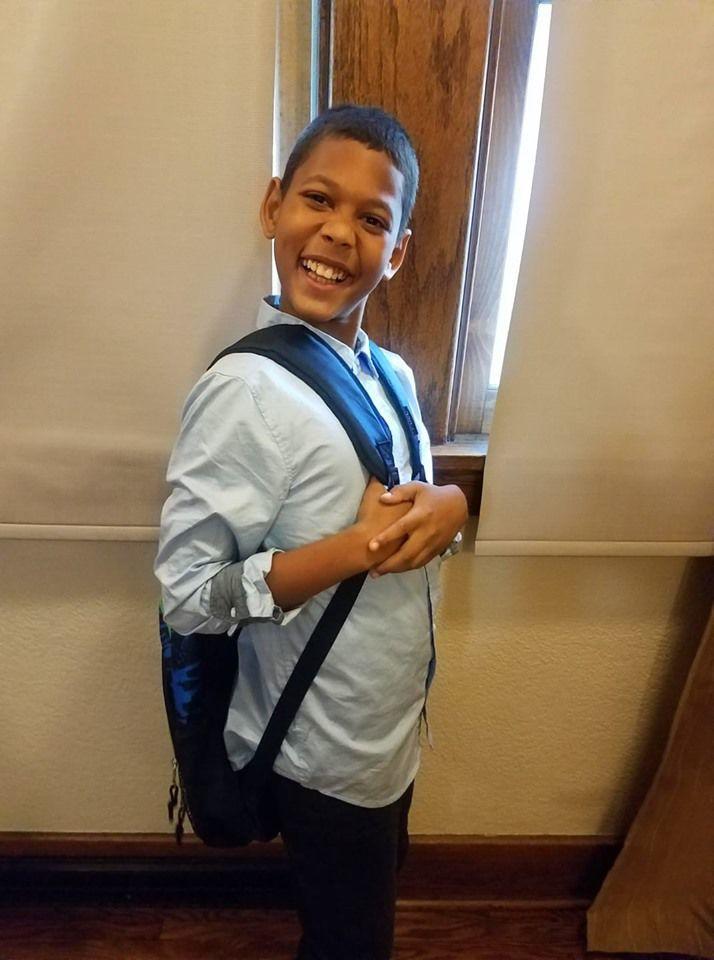 1st and 3rd graders.jpg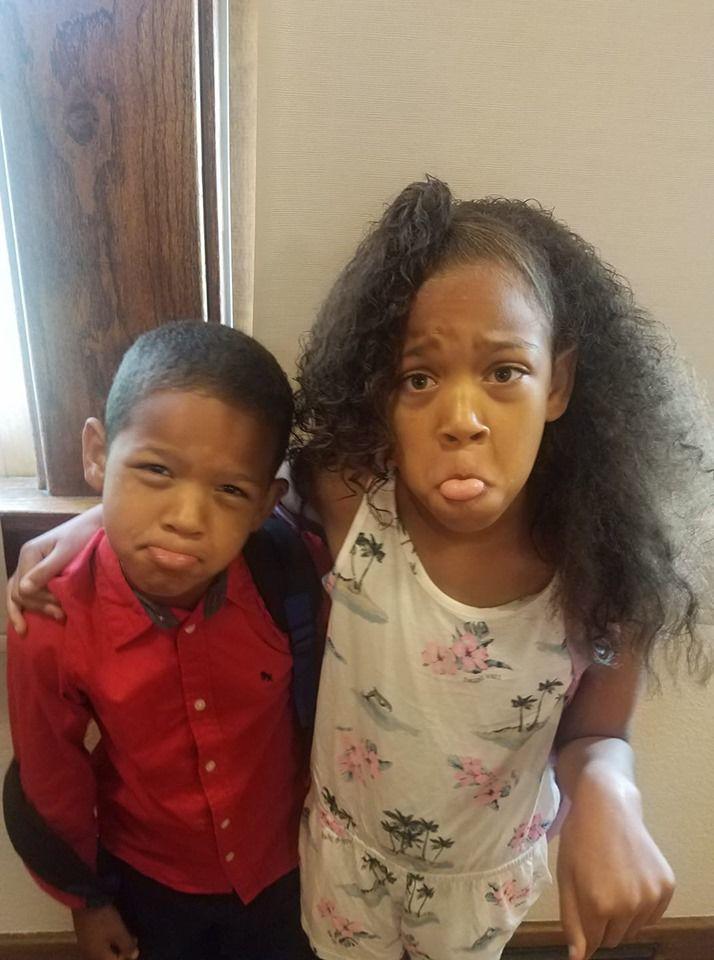 Third grade.jpg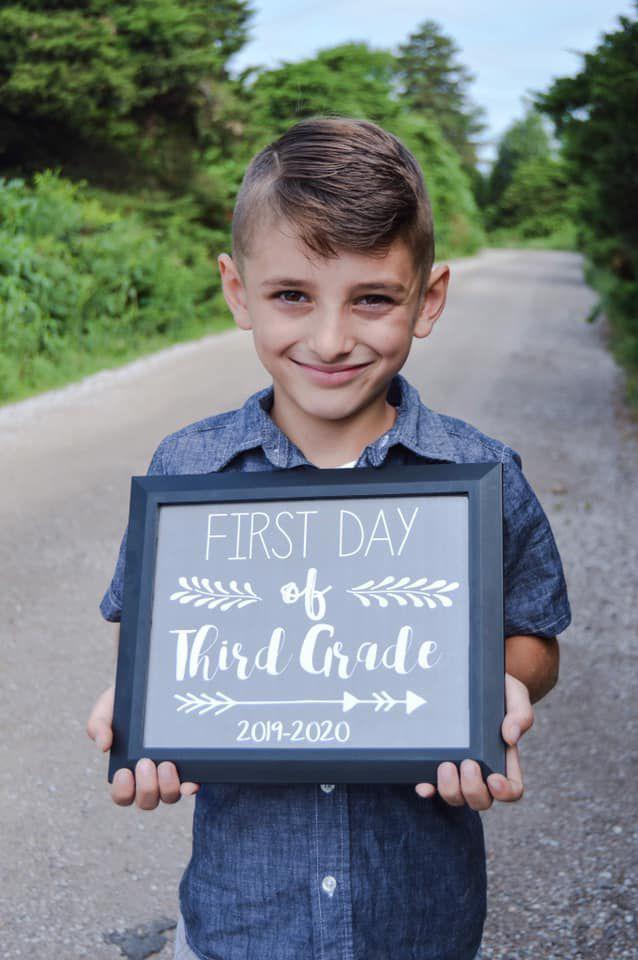 Tari, Aveya and Tavi.jpg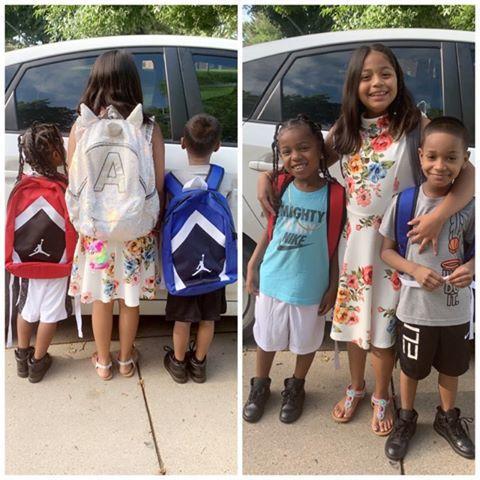 Miles and Harper Jones.jpg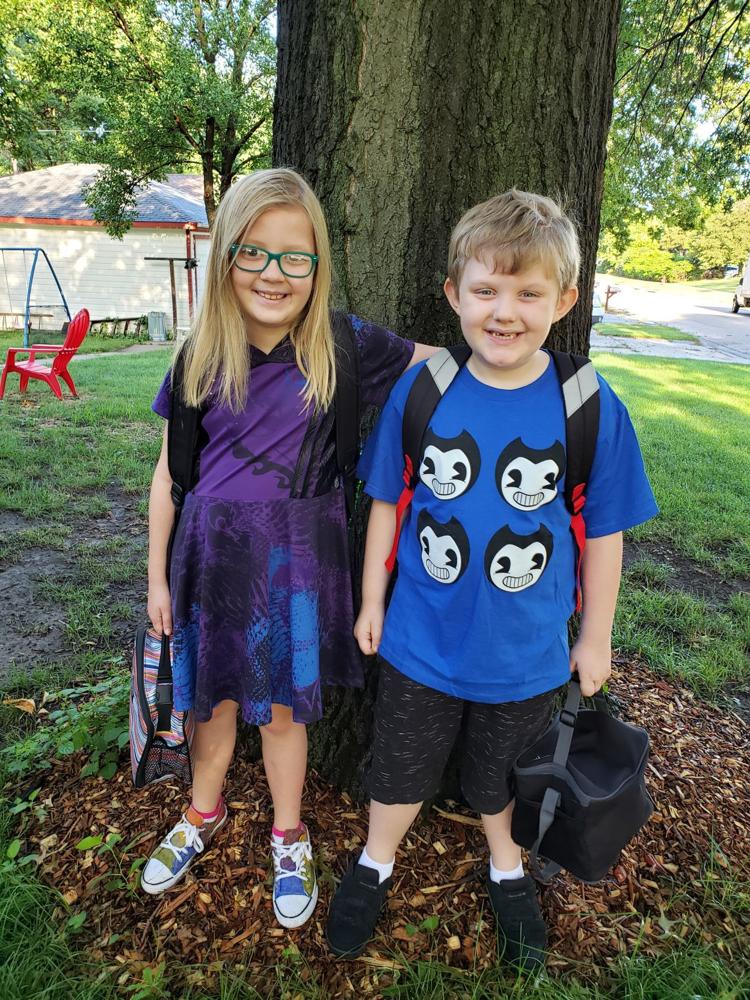 Stephen, freshman at East.jpg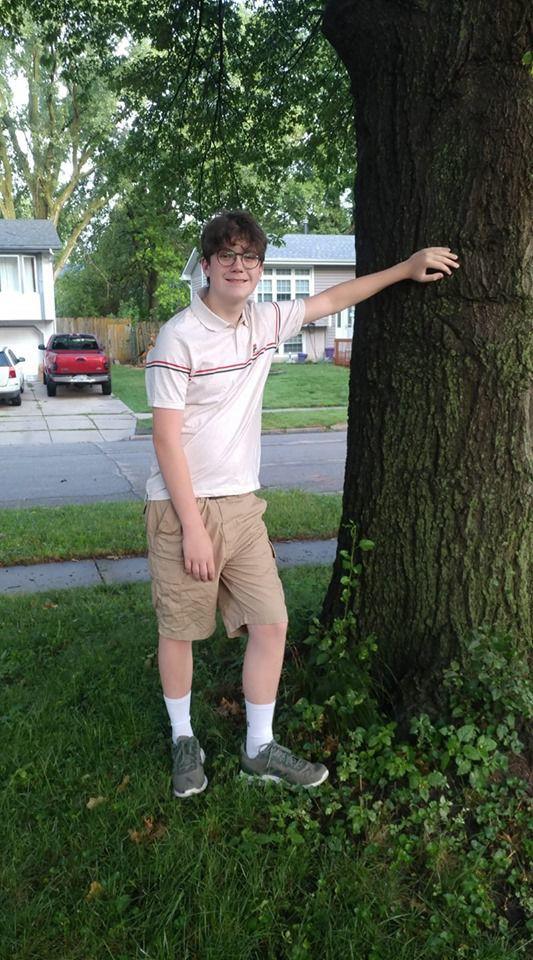 First day!.jpg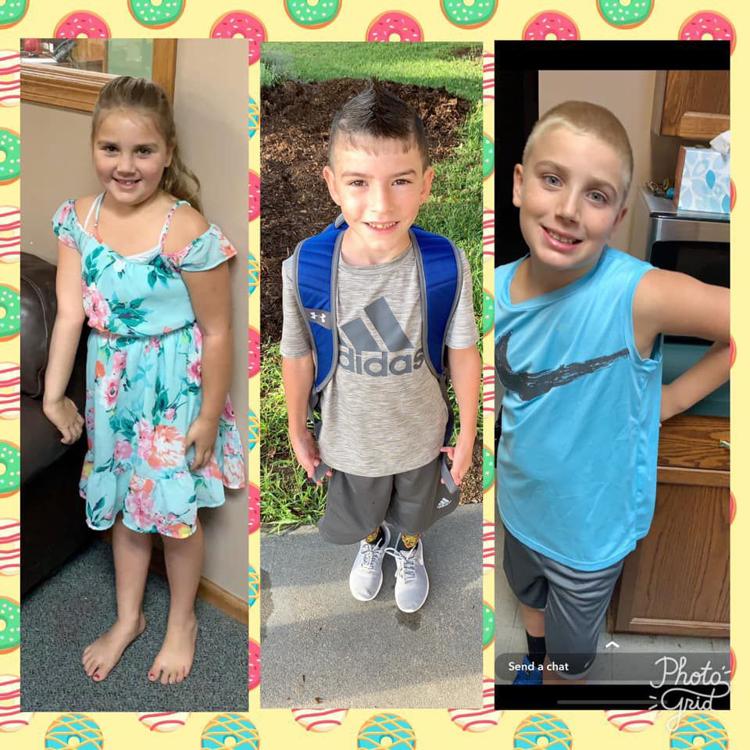 Kody.jpg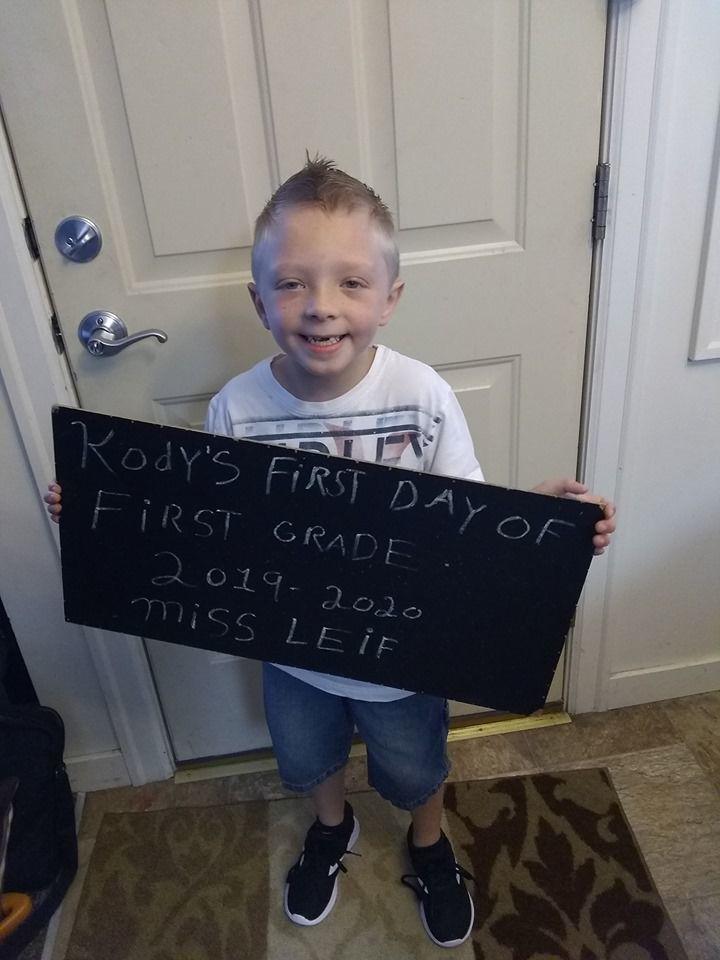 First day of preschool.jpg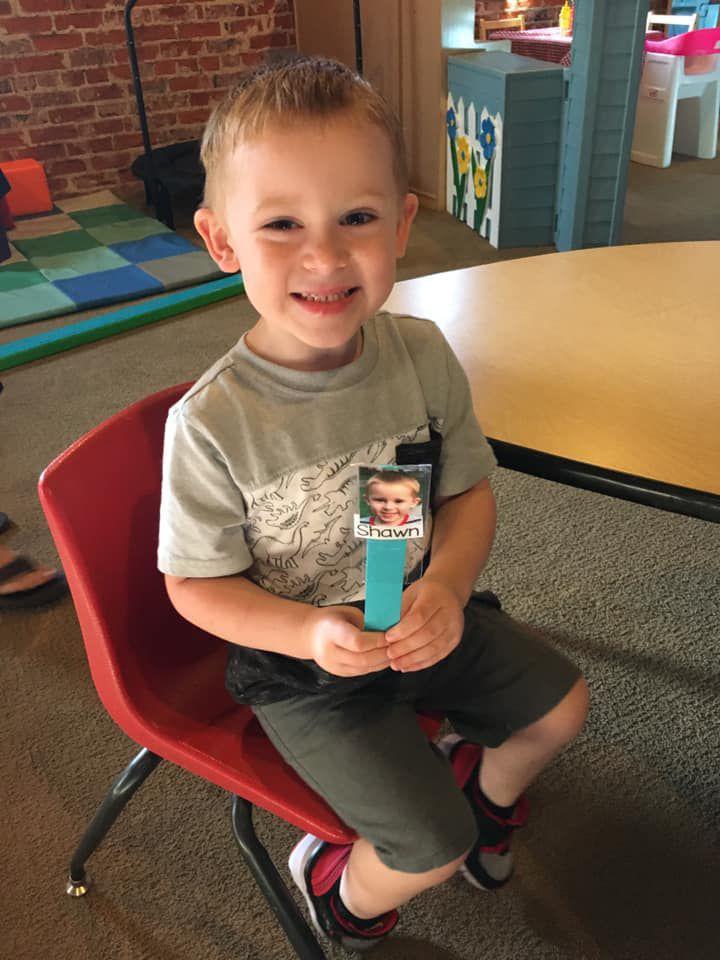 Easton.jpg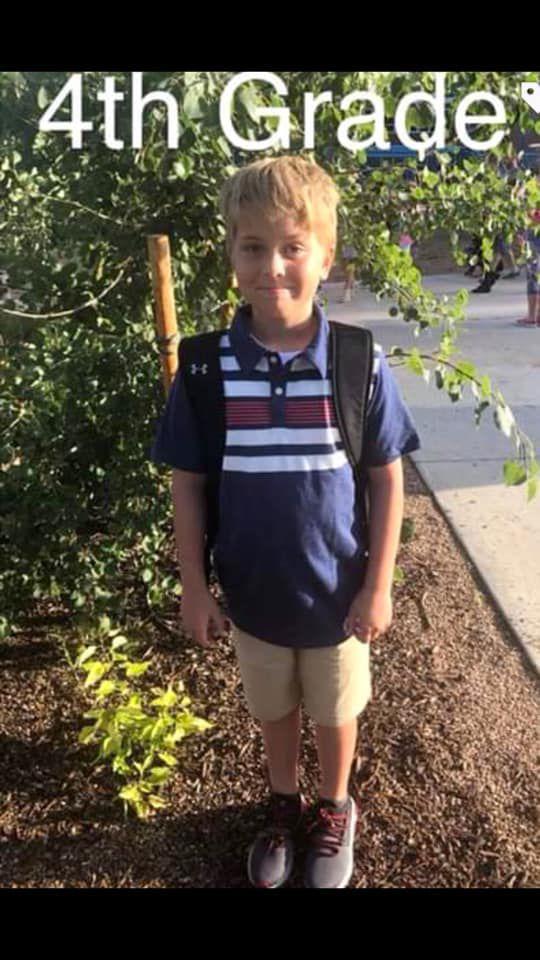 Carter.jpg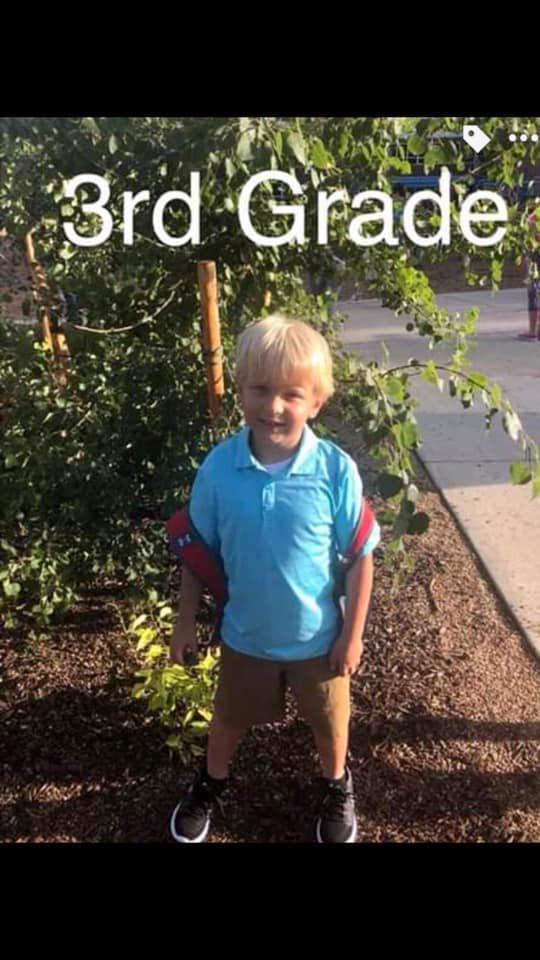 11th grade.jpg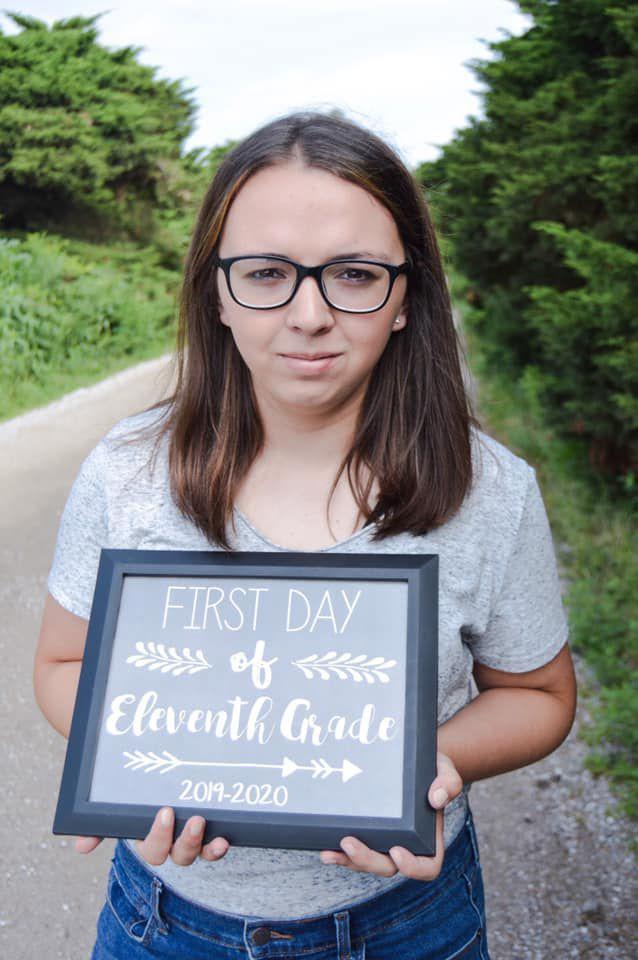 9th,7th,2nd.jpg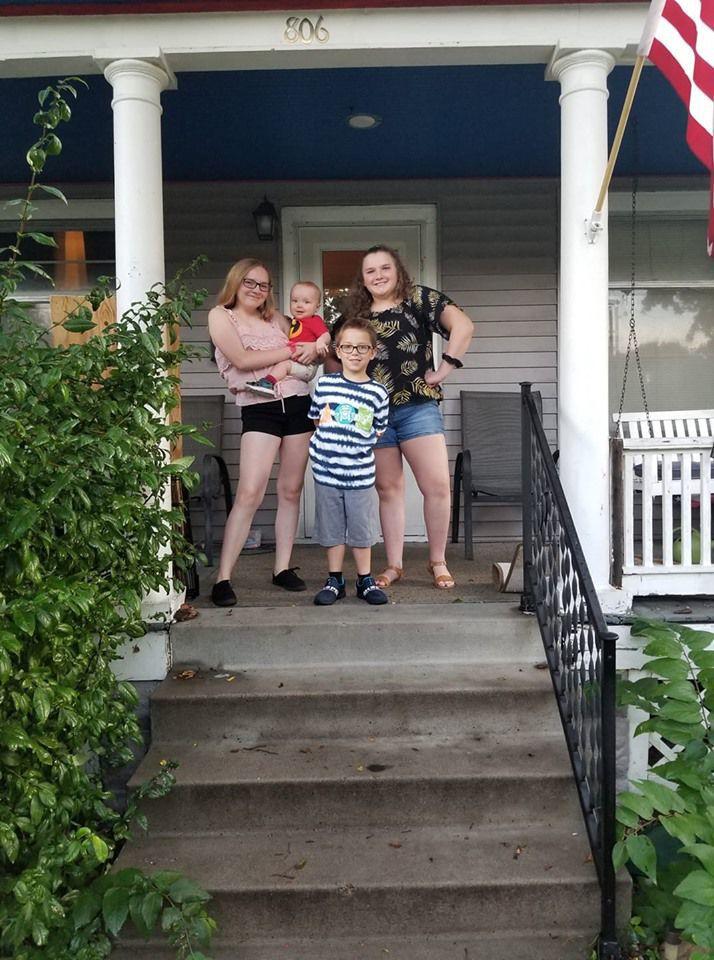 7th and 3rd grade.jpg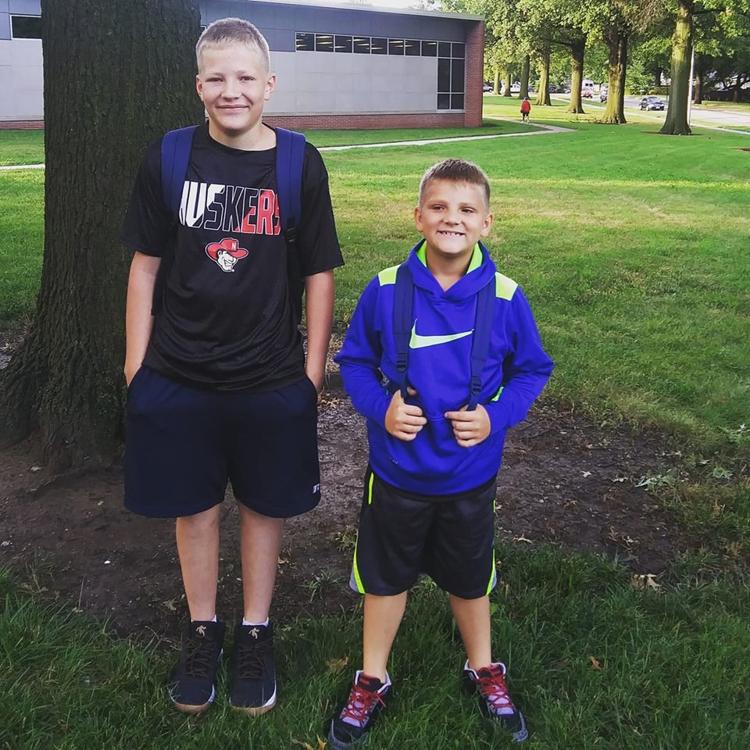 6th grade Dawes.jpg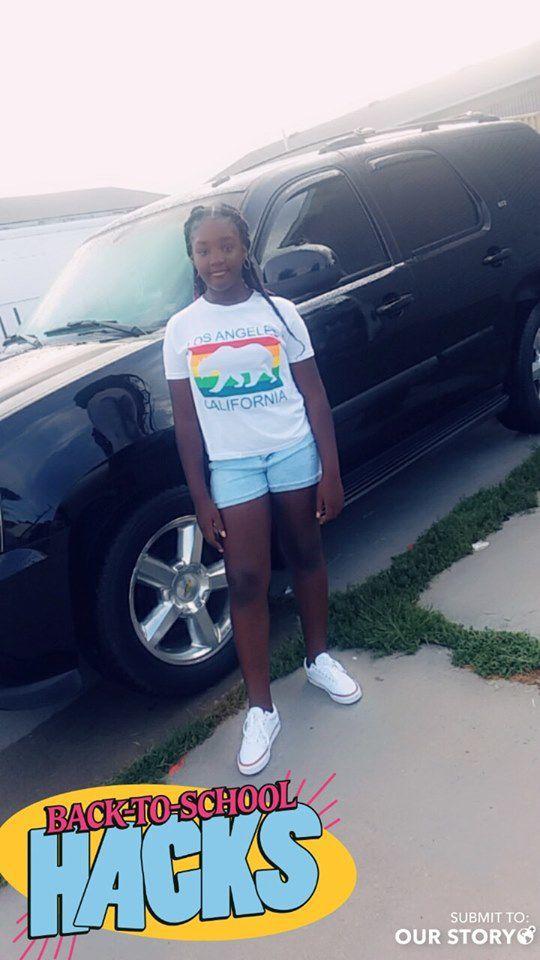 4th grade Roper.jpg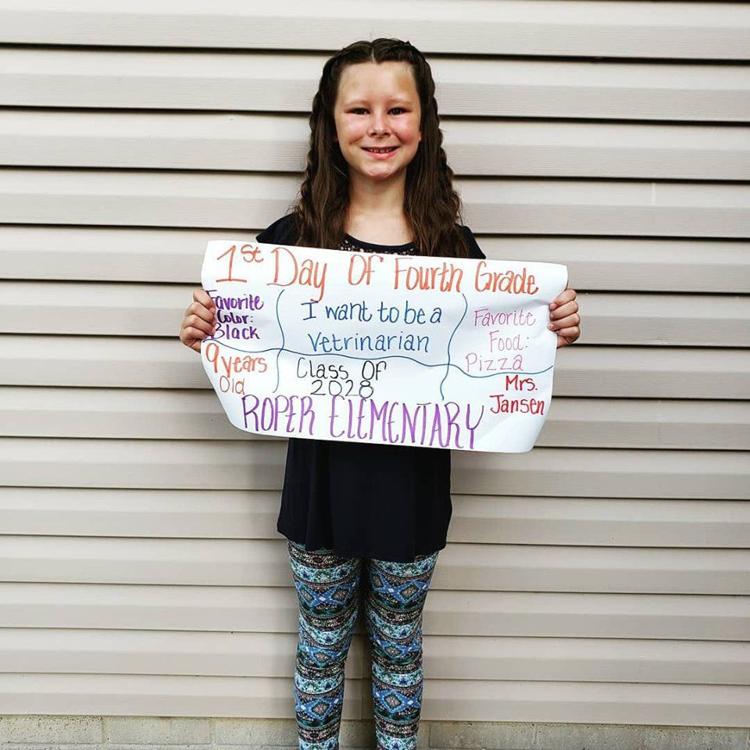 2nd grade West Lincoln.jpg
3rd & 7th.jpg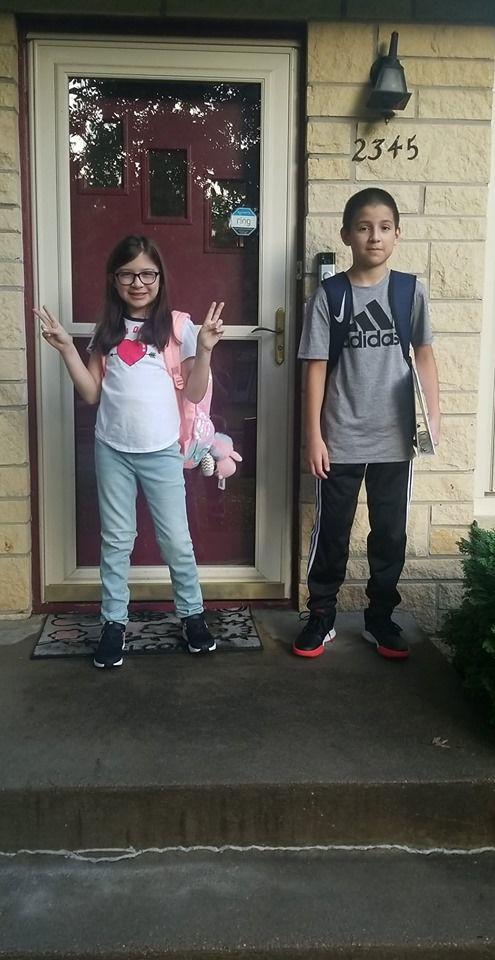 2nd and 4th grade!.jpg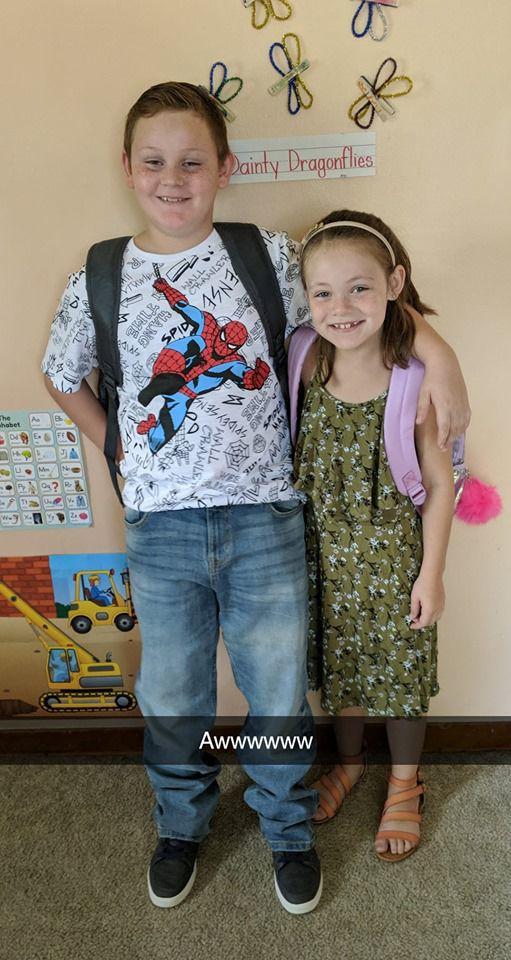 1st grade Roper.jpg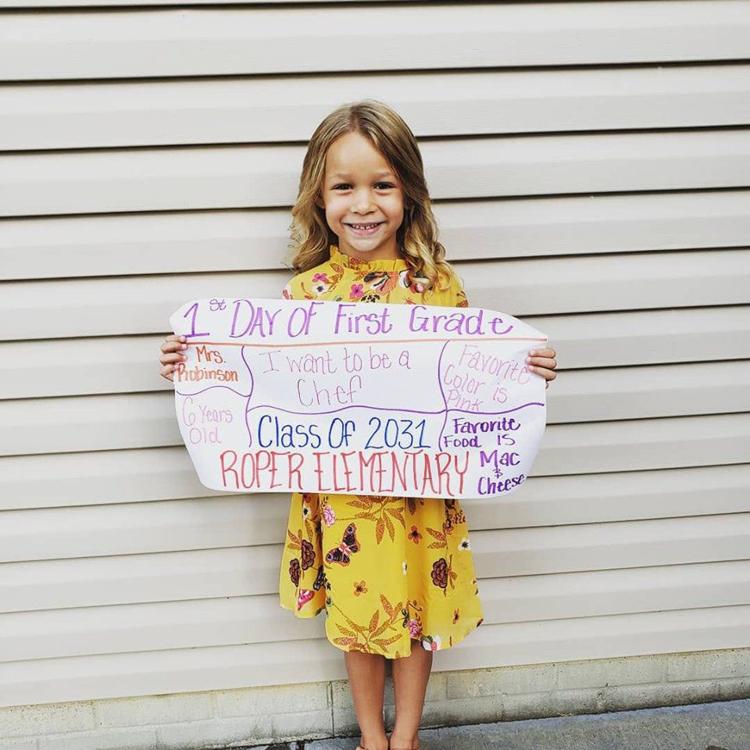 Fifth grade.jpg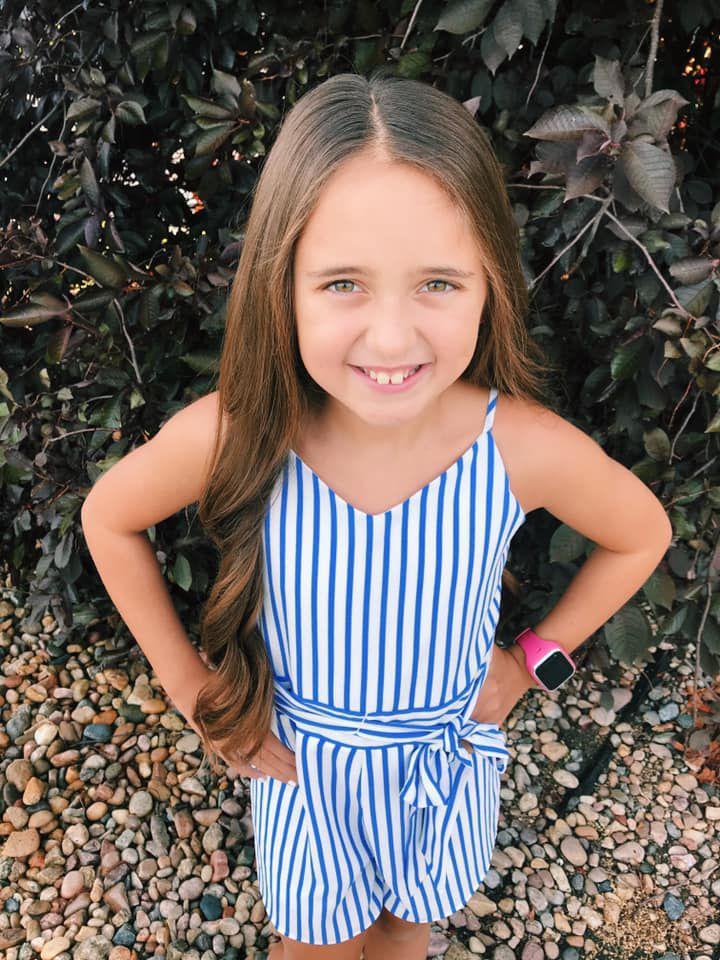 Clarke 1st grade Wysong.jpg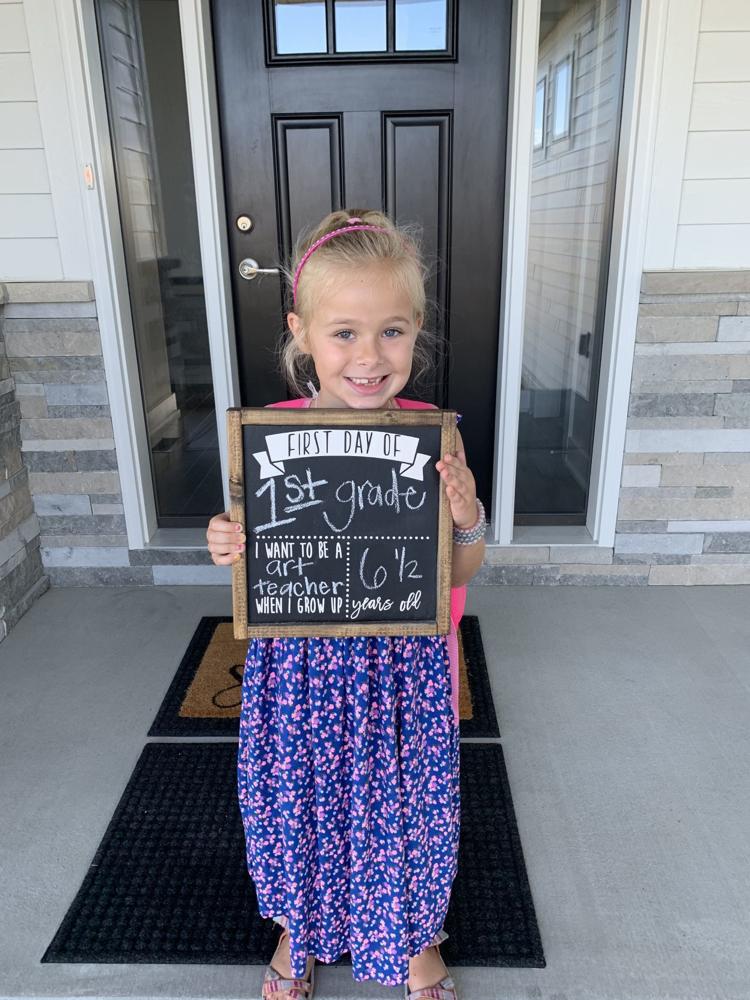 1st grade.jpg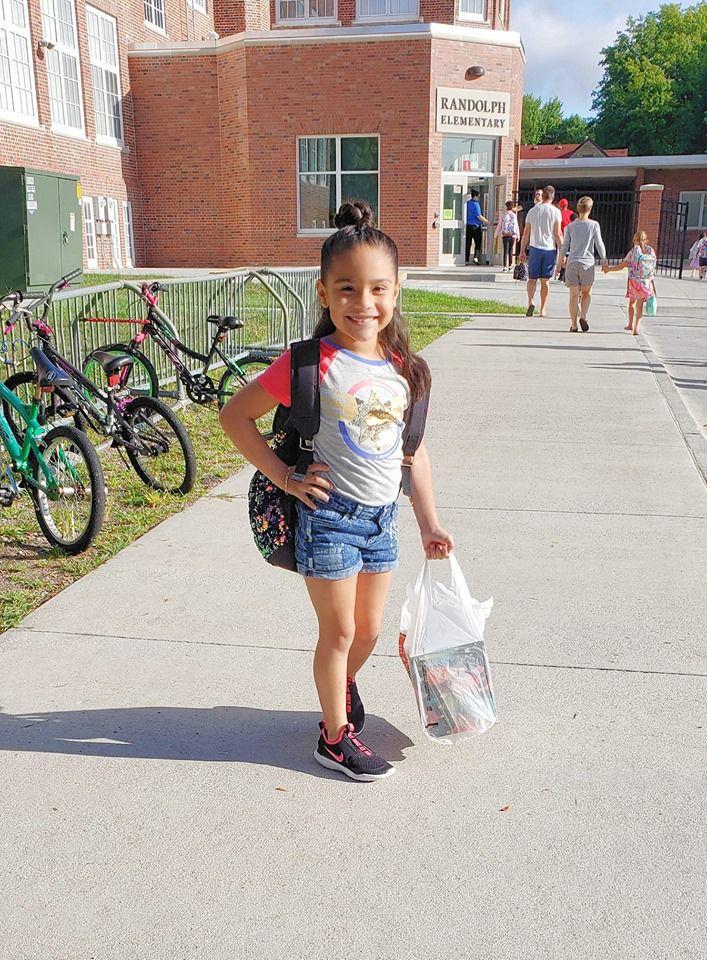 Reighn.jpg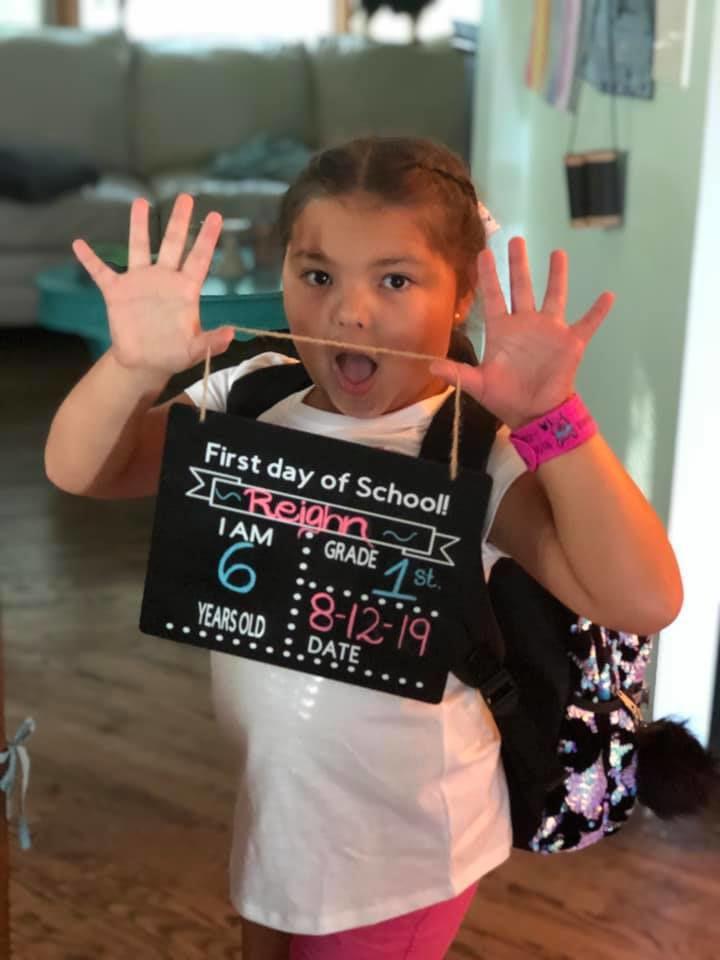 My kindergartner and 6th grader...2 big milestones!!.jpg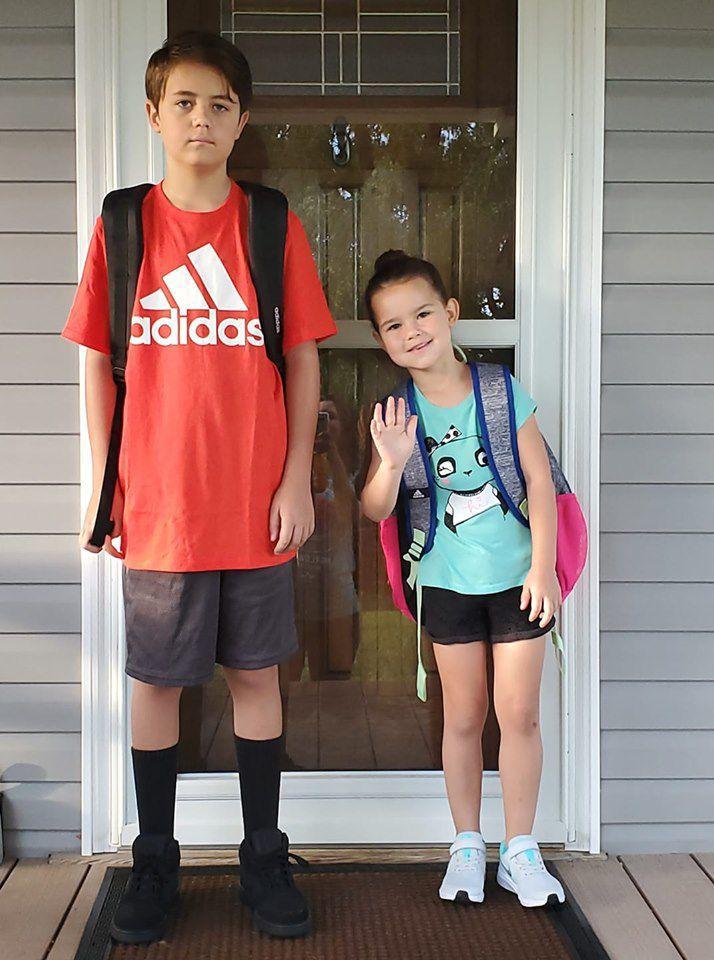 Kindergarten.jpg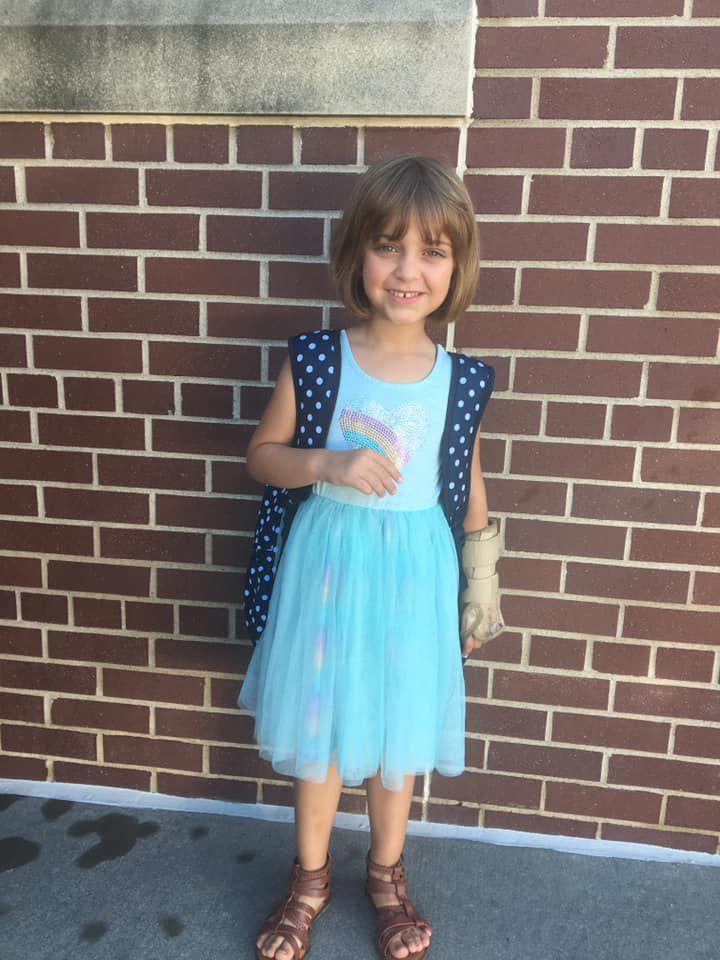 Kindergarten 2.jpg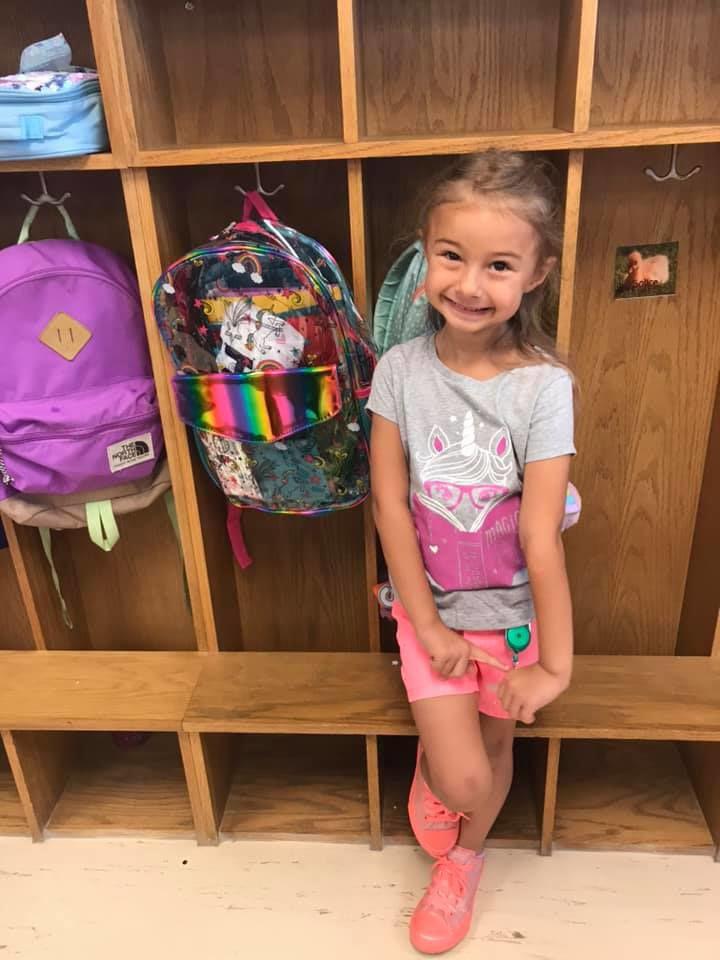 First day of 6 & 8 for the humans while the puppies wait patiently for them to be home!.jpg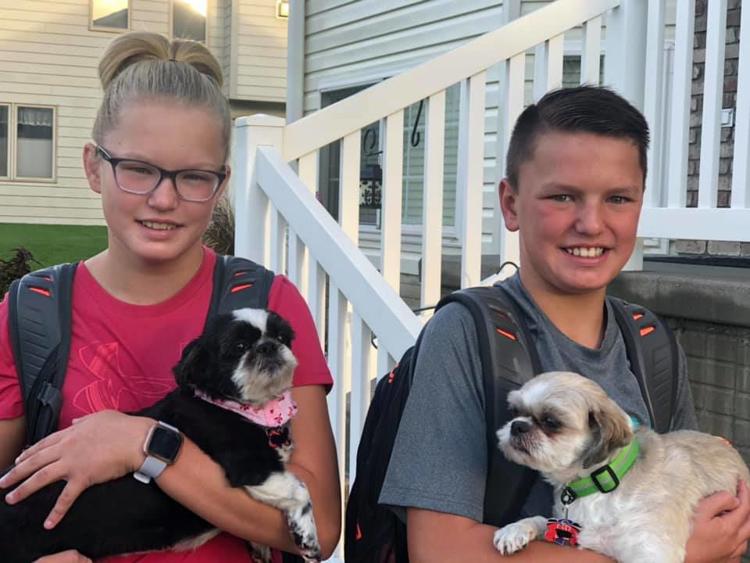 First day 4.jpg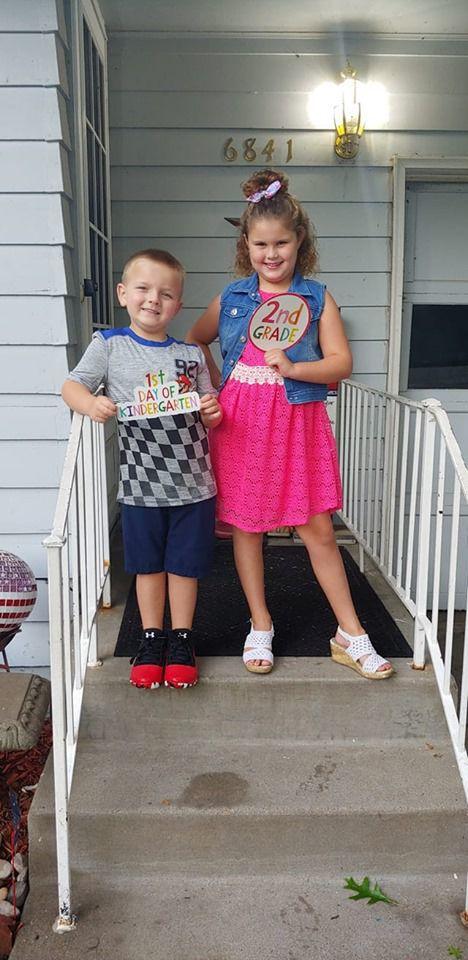 First day 3.jpg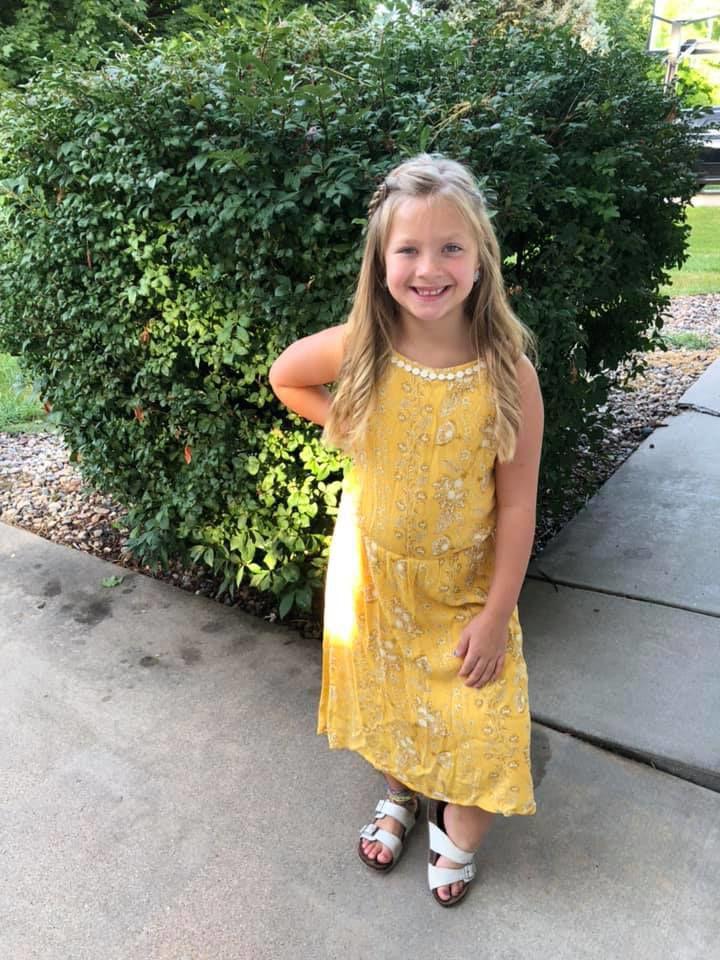 First day 2.jpg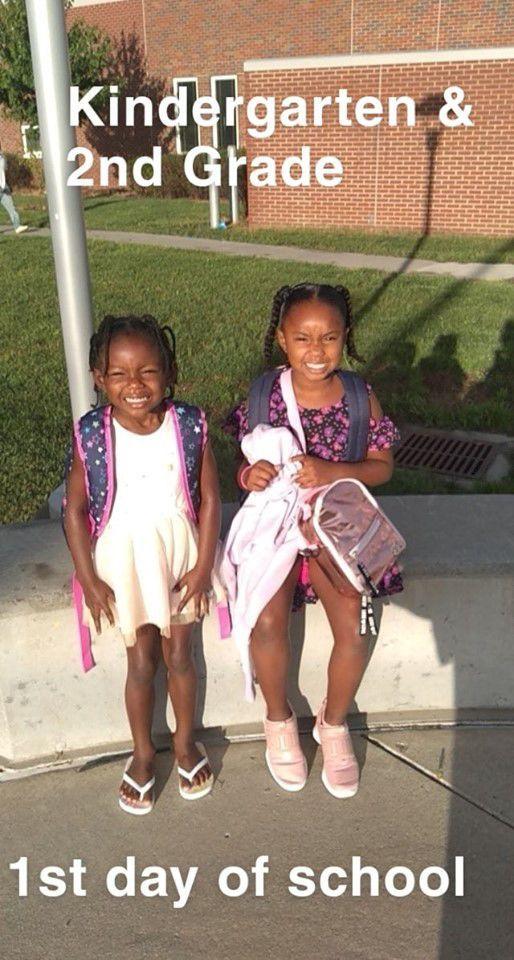 Andrew 2nd grade.jpg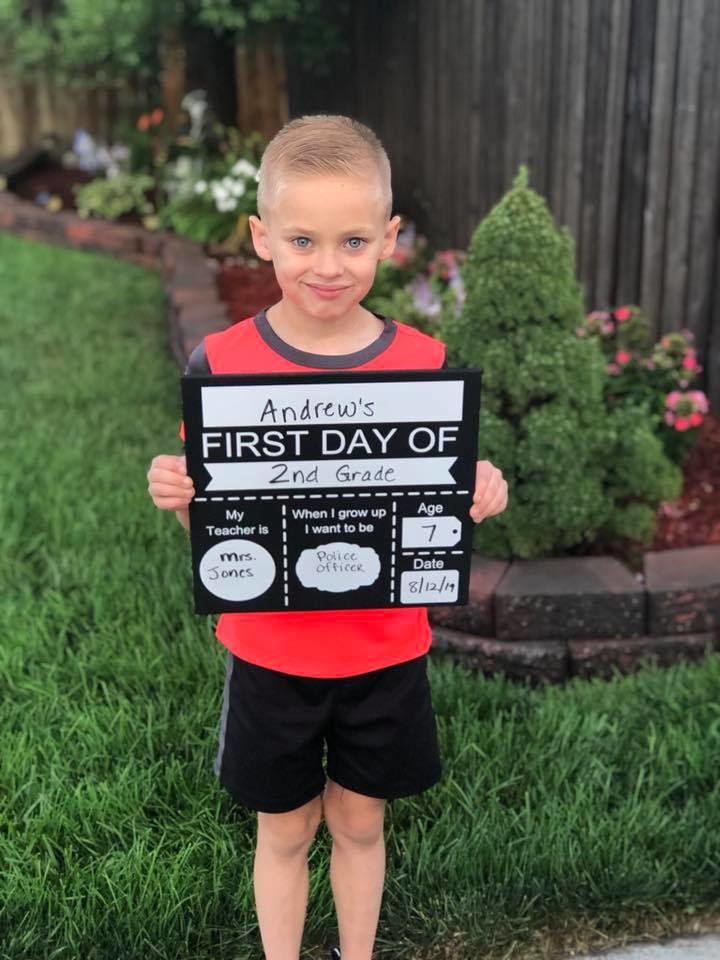 8th and 6th grade at Lux!!.jpg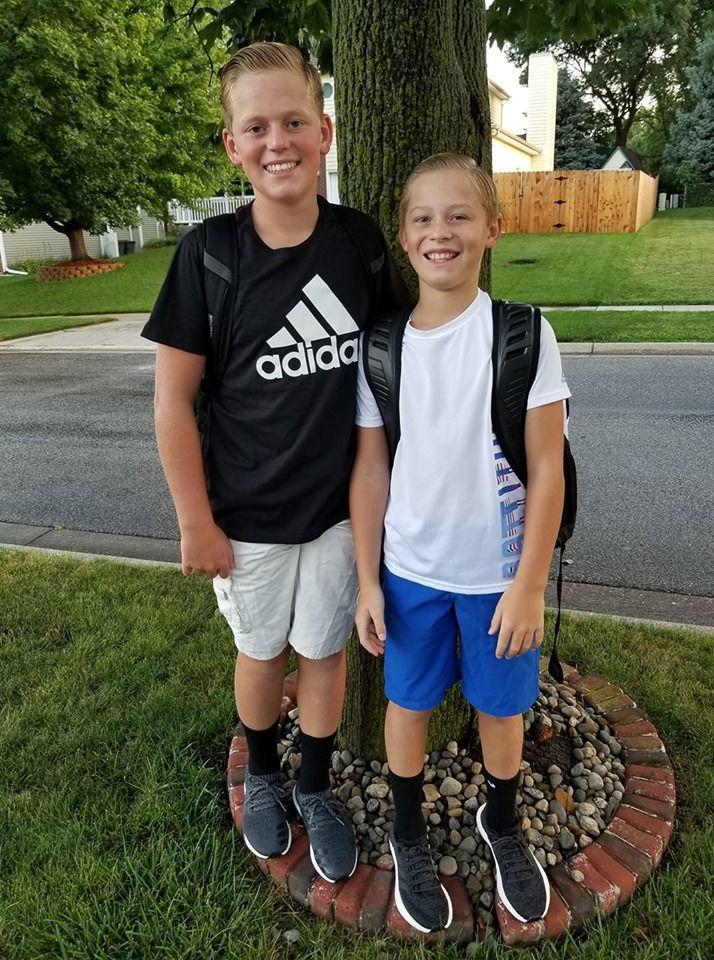 7th and 3rd grade.jpg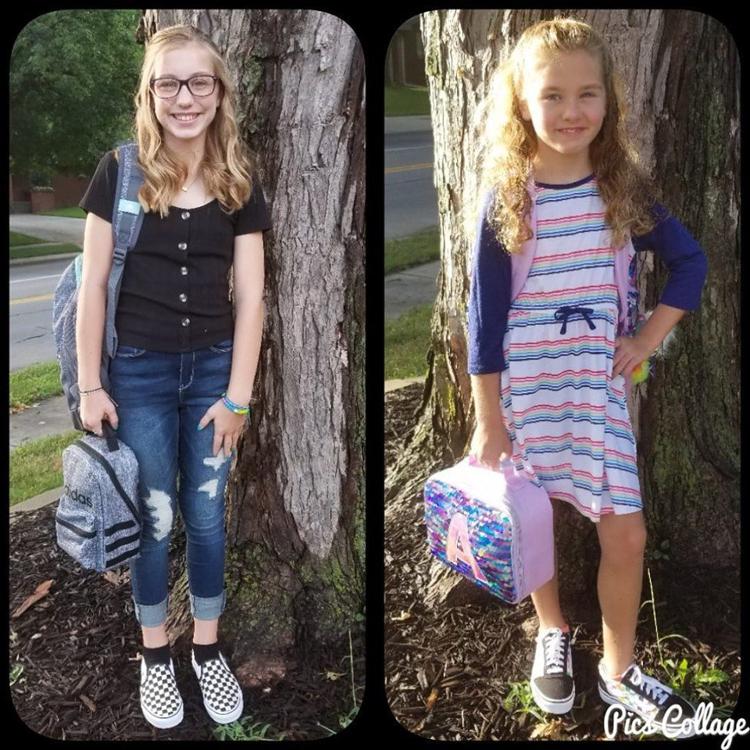 6th grade at Pound.jpg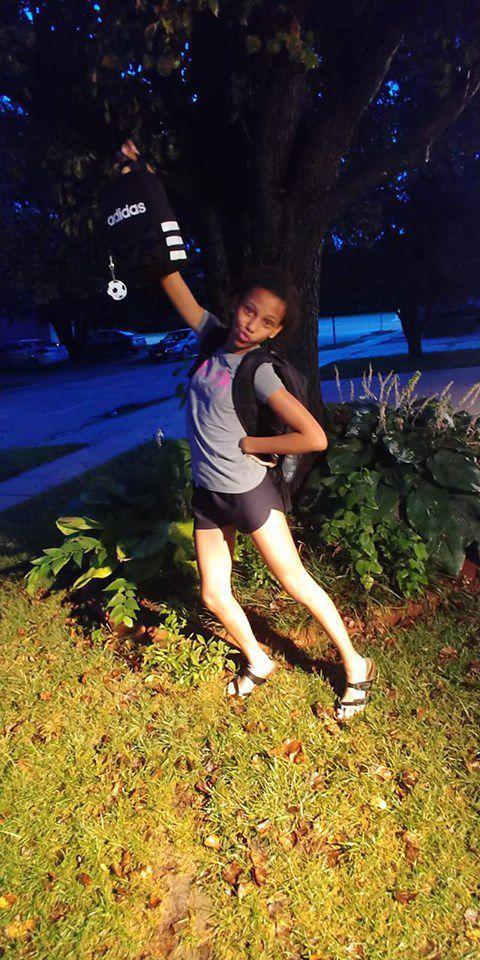 5th grade.jpg
5th grade 2.jpeg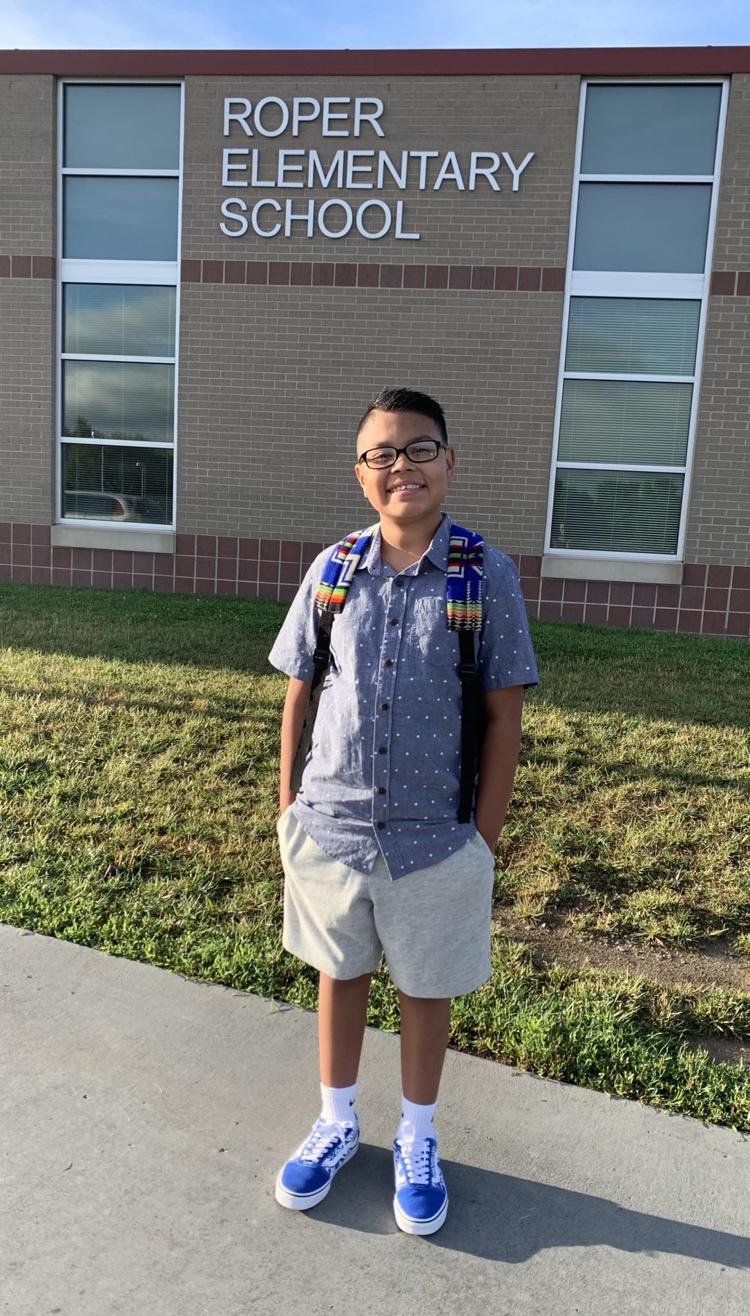 4th grade.jpg
4th grade 3.jpg
4th grade 2.jpg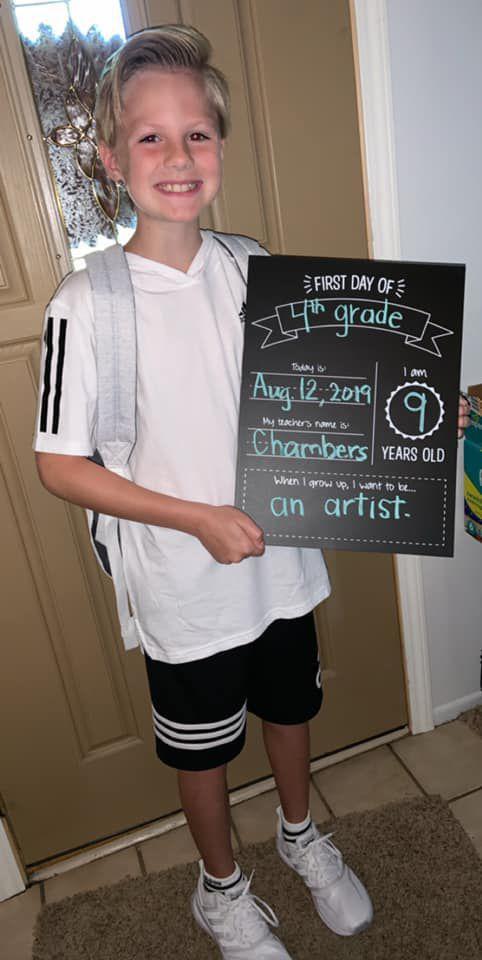 3rd grade- Lakeview Elementary.jpg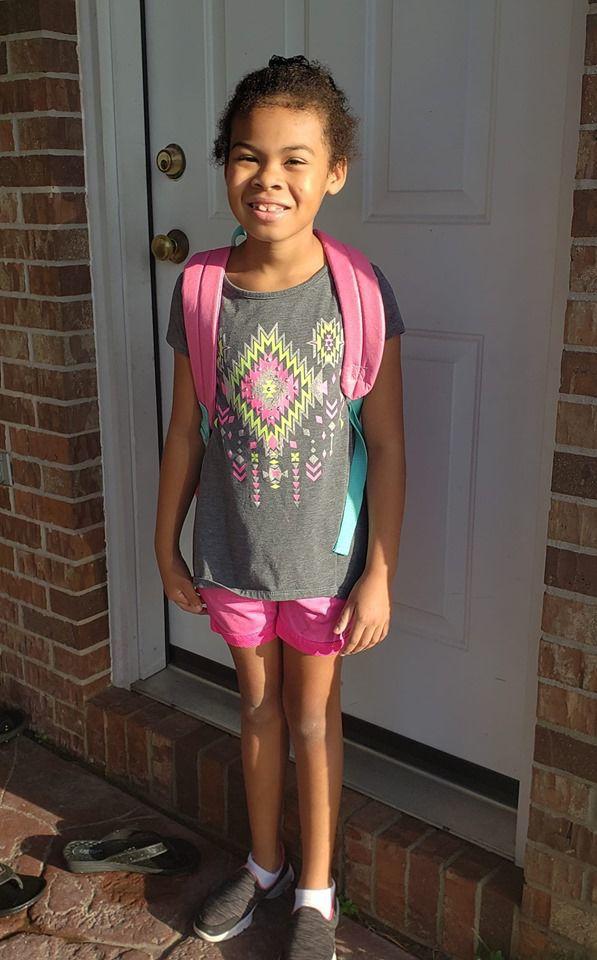 3rd and 5th grade!!!.jpg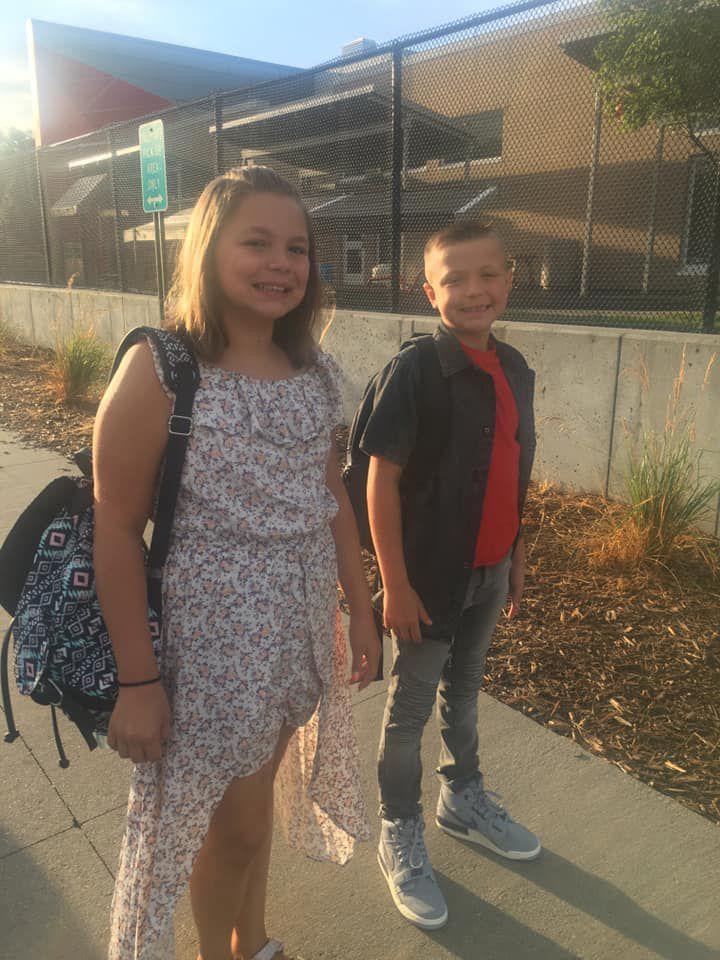 2nd grader.jpg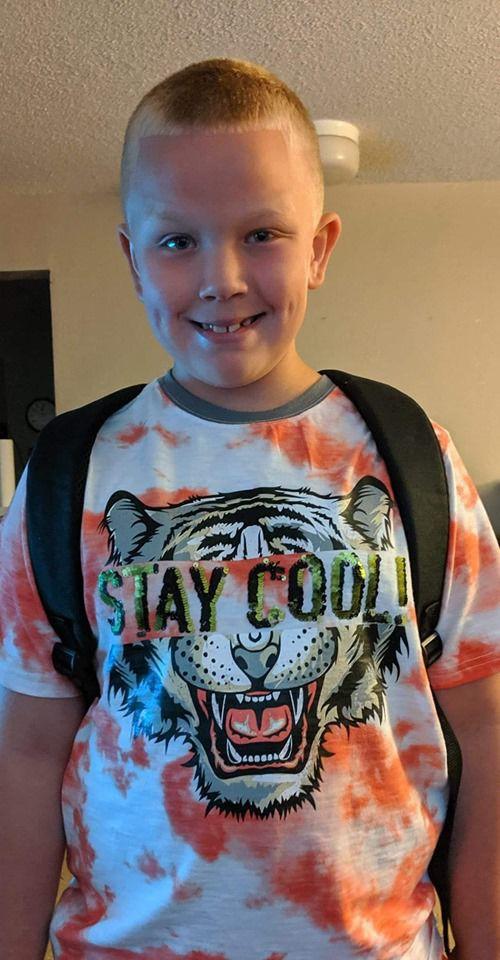 3rd and 1st grade!.jpg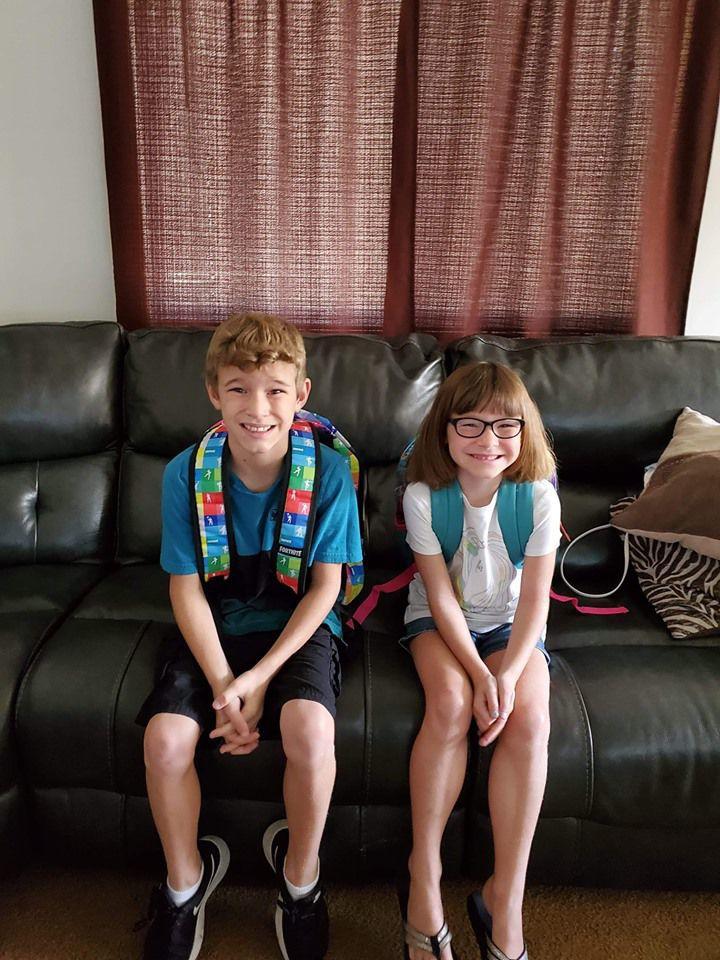 2nd grade.jpg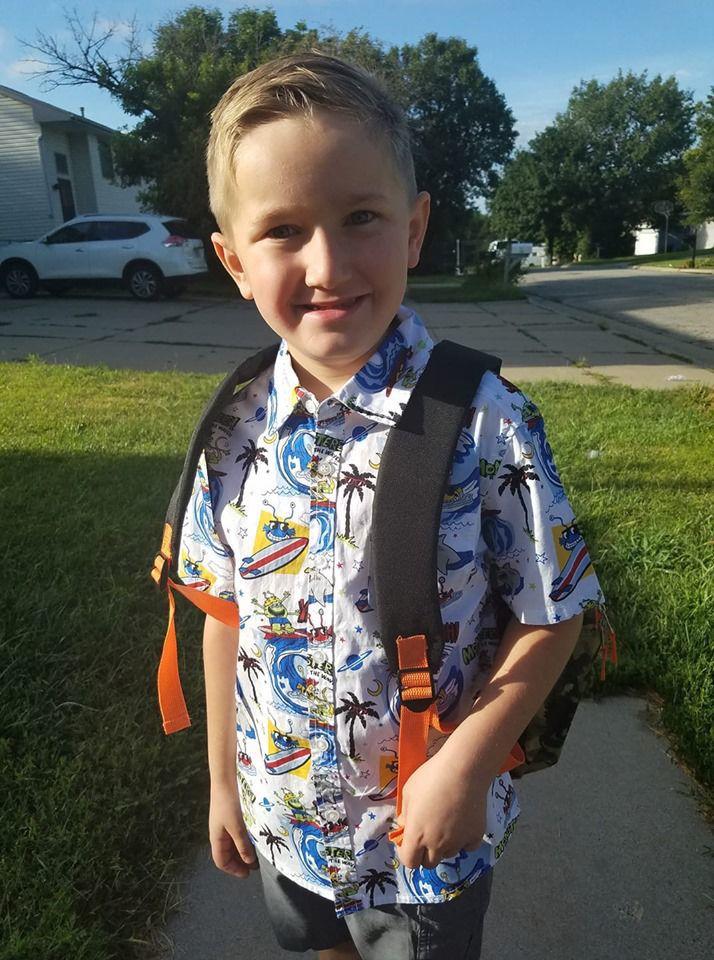 2nd grade! Morley Elementary.jpg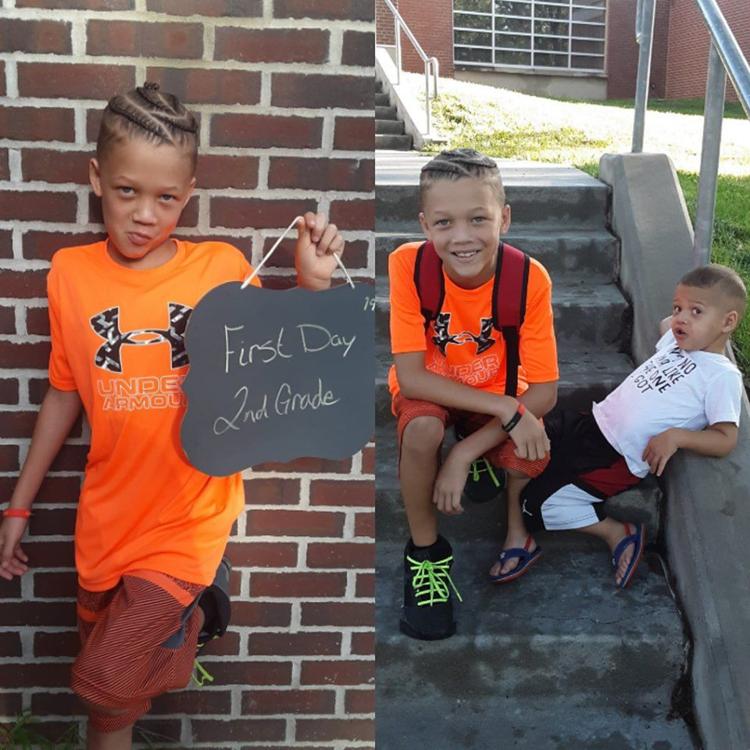 1st day of kindergarten.jpg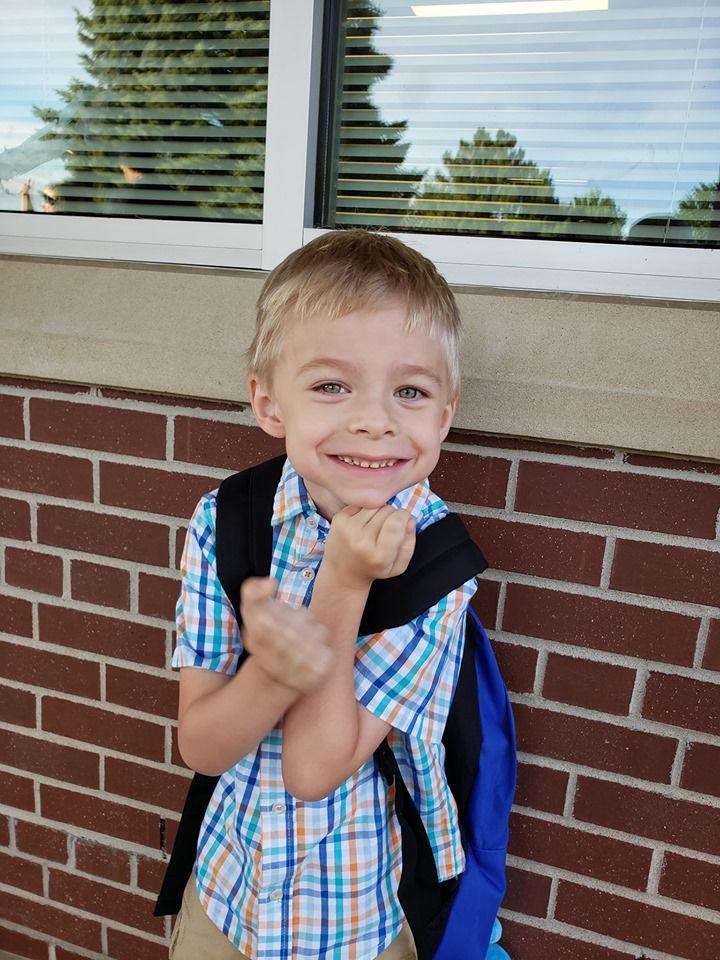 1st day of kindergarten 2.jpg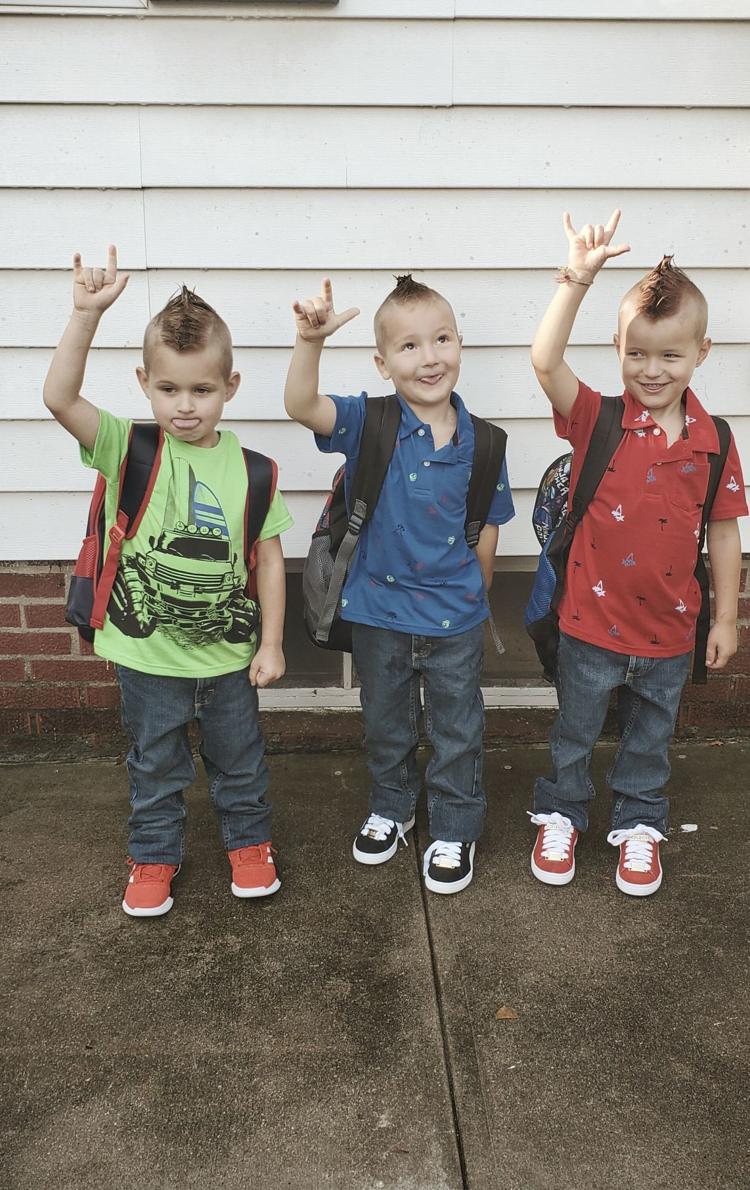 1st day of 2nd grade.jpg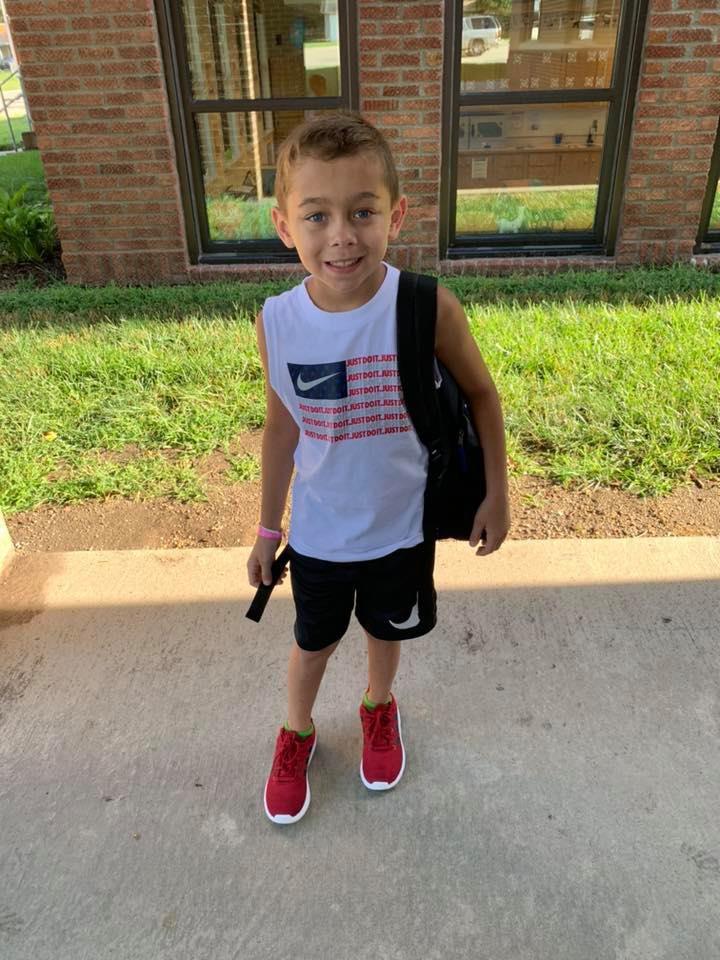 1st day of 2nd grade 2.jpg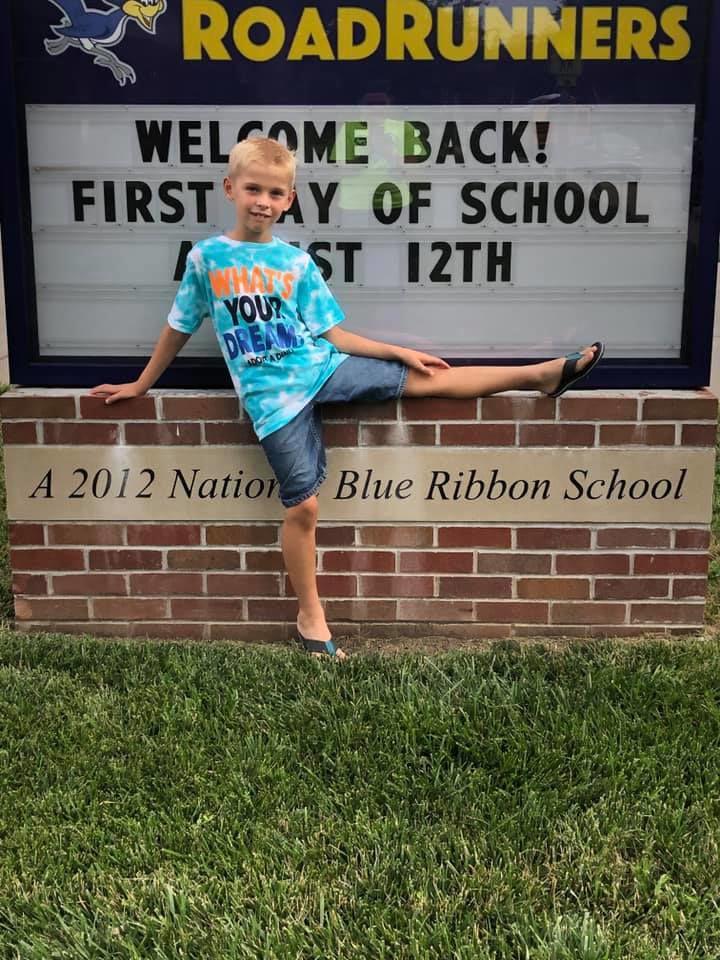 1st day 6.jpg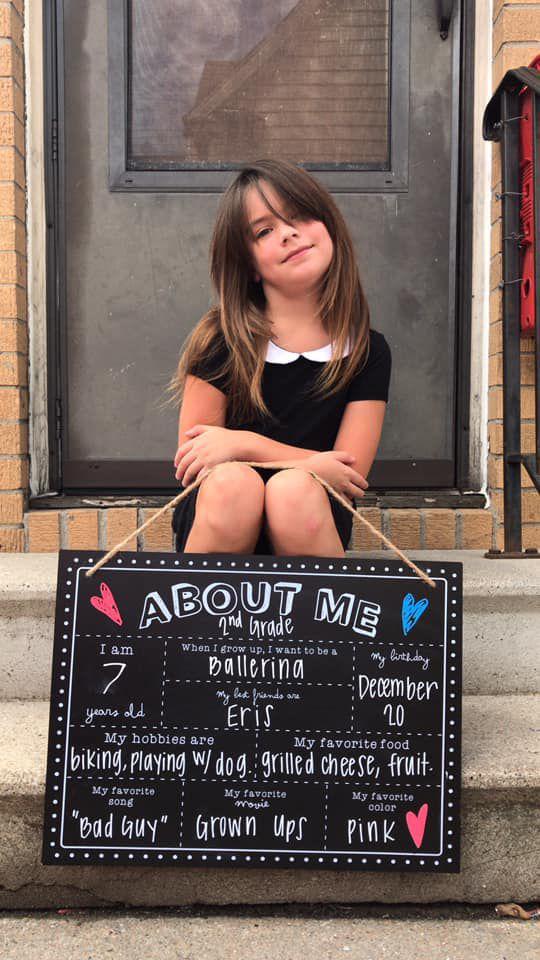 First day of 7th grade for Kalina, first day of kindergarten for Maddox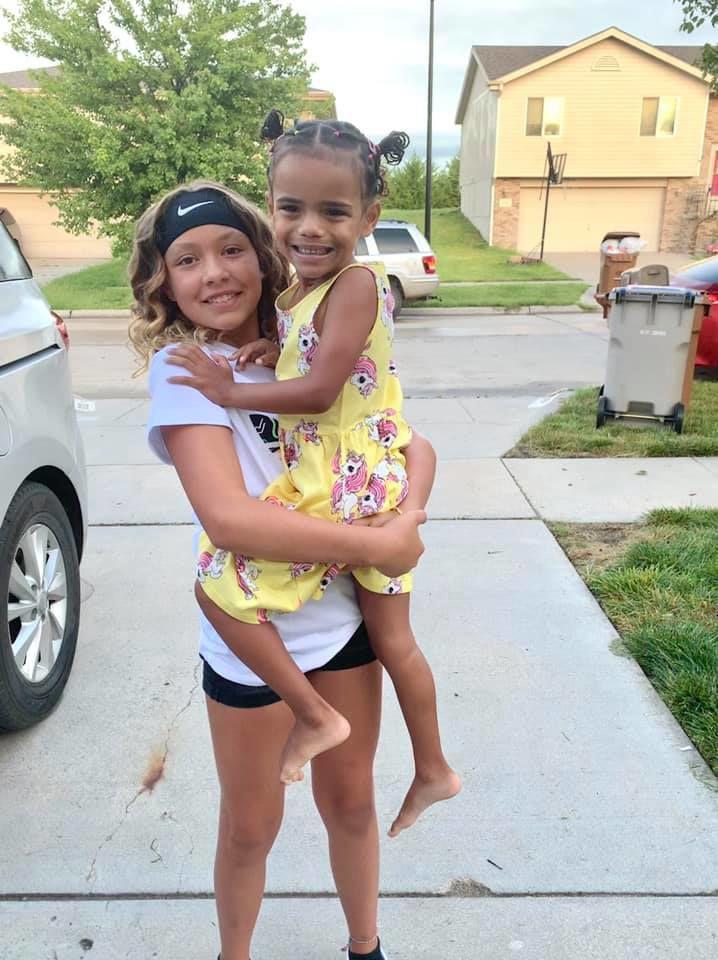 Twins Reagan and Rozlyn , 8th grade at Moore Middle school . First class to go all the way through Moore.jpg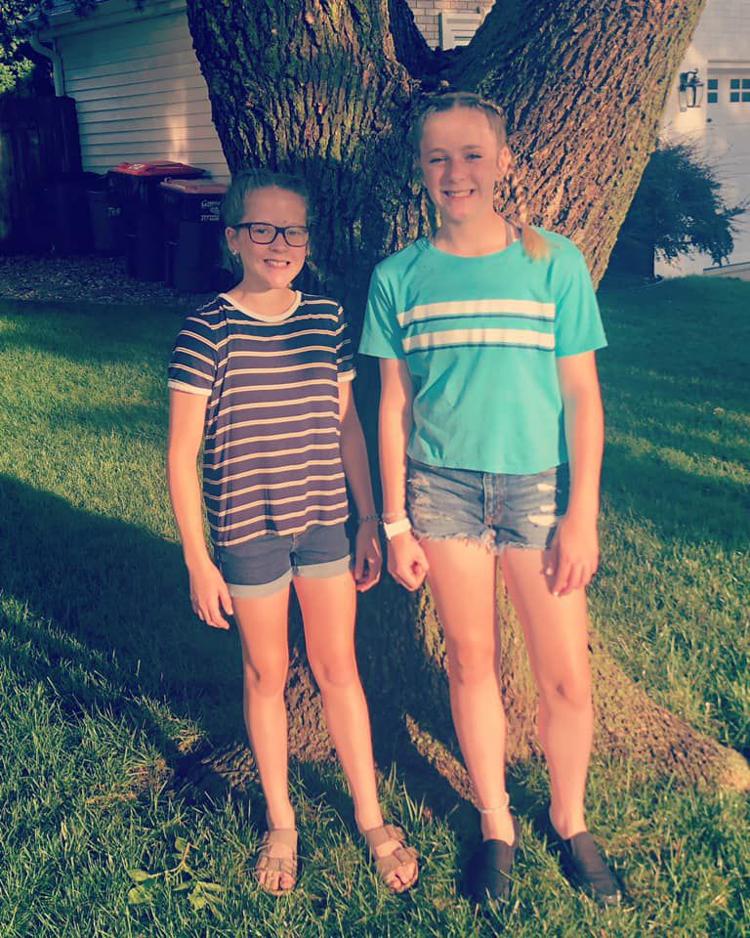 Nero's first day of kindergarten.jpg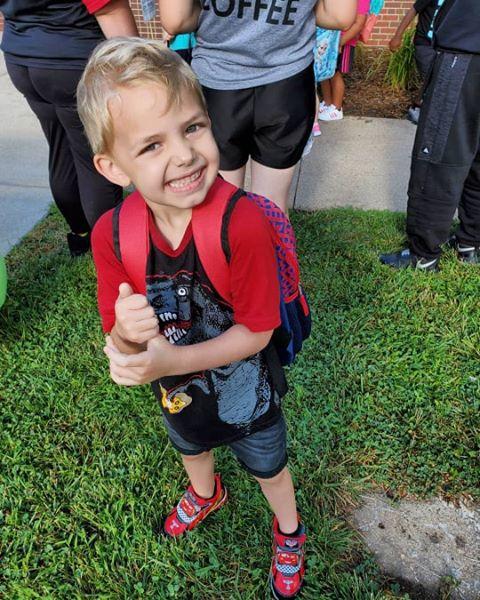 Sheree 3rd grade. Deovontay 6th grade, first year of middle school.jpg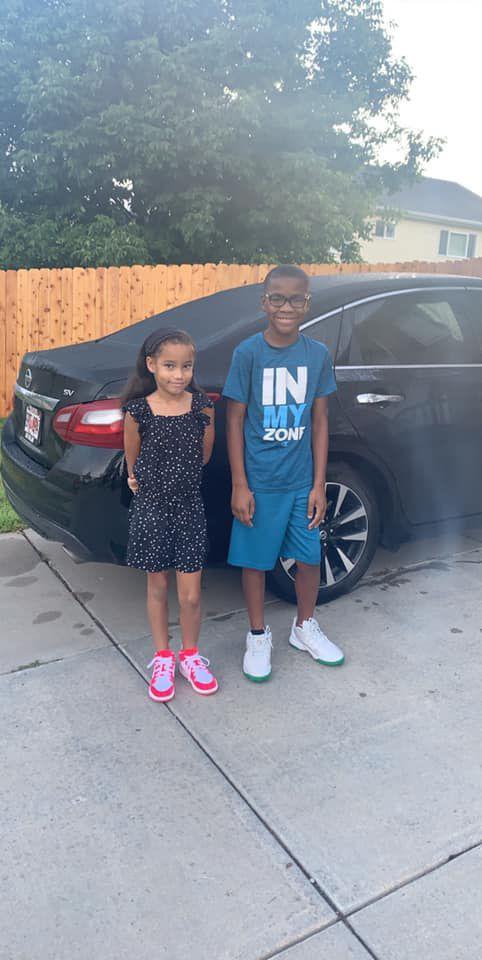 My grandson Caleb Venetis. Arnold Elementary..jpg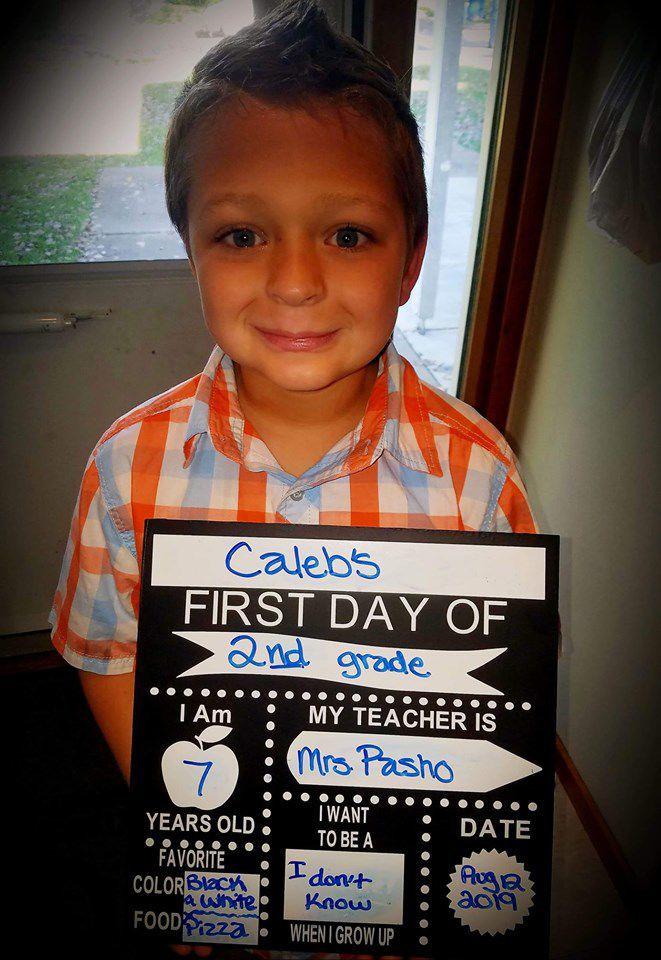 Moore Middle School, 6th grade and 8th grade.jpg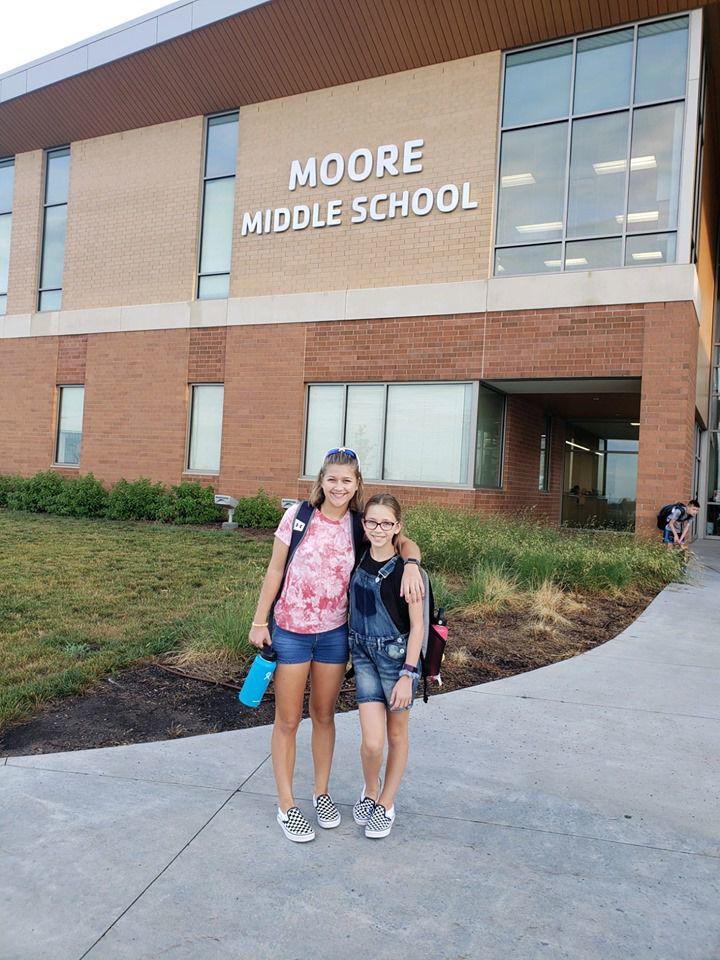 Keanna and Breanna first day of 9th grade.jpg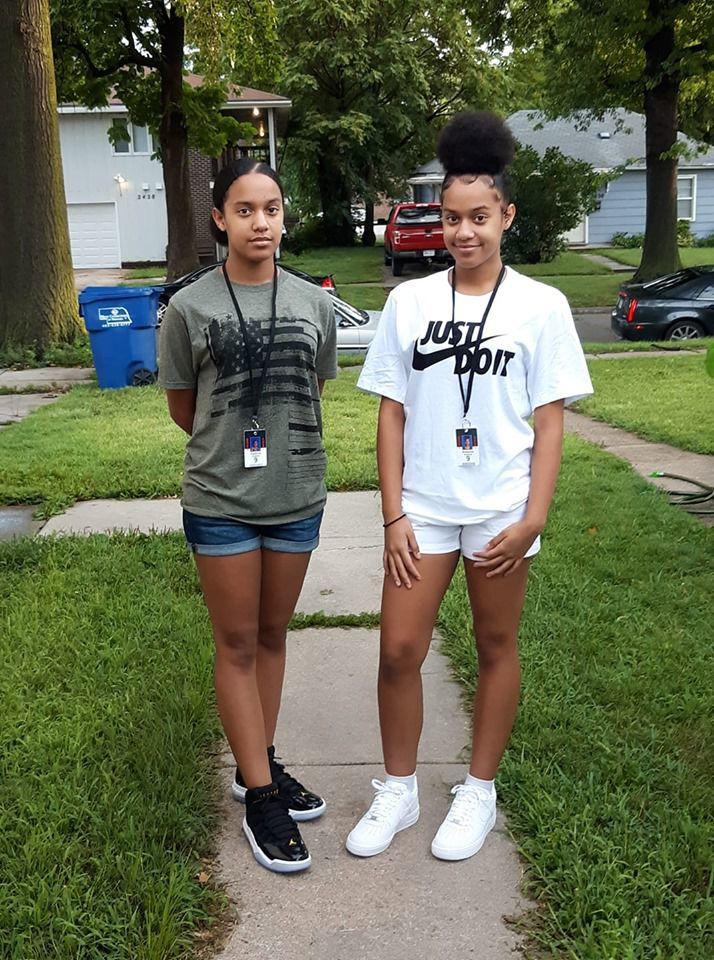 Lily.jpg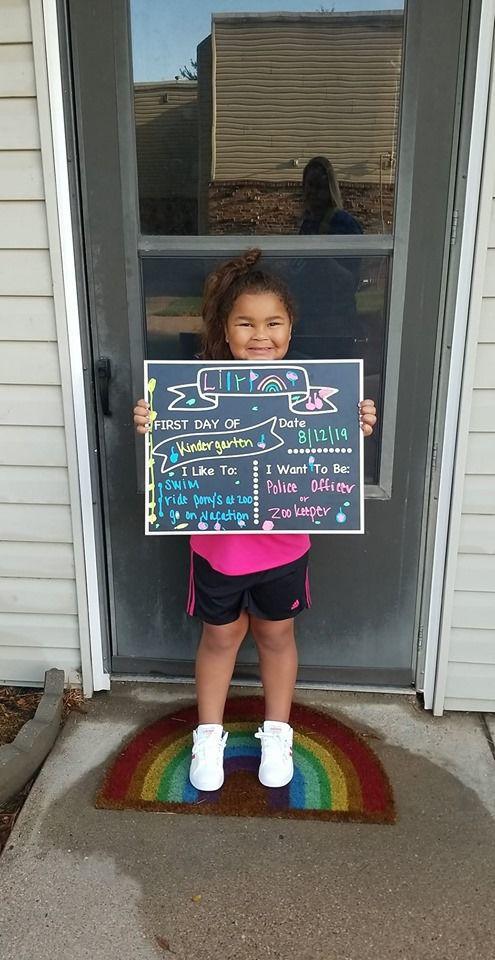 Kaydance 4th grade and Zeadyn 2nd grade.jpg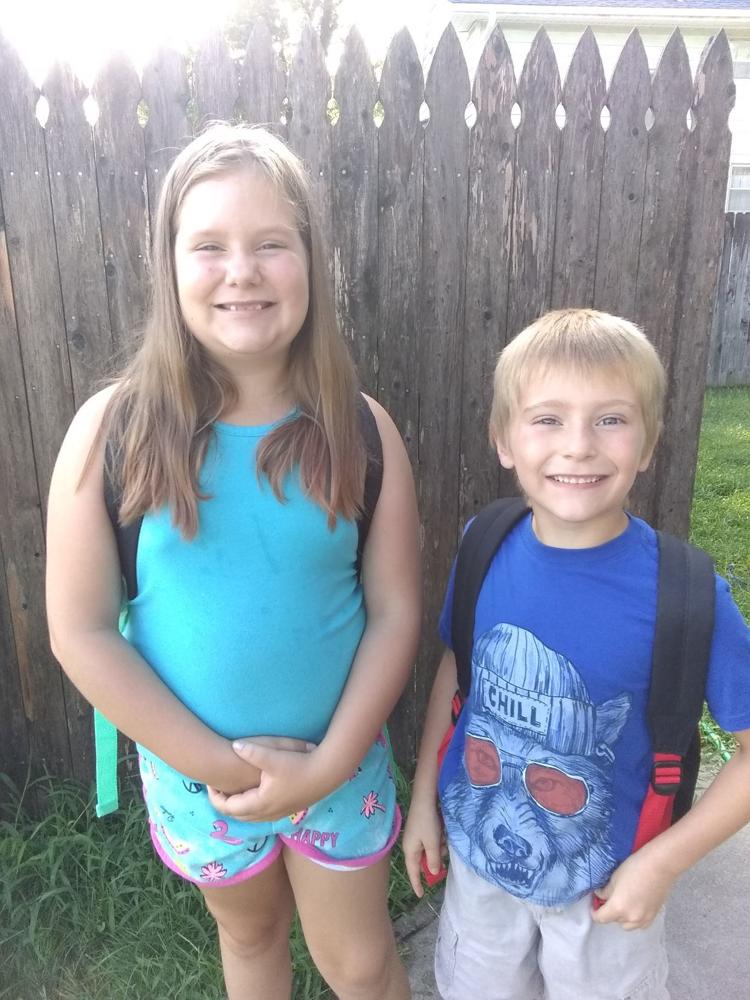 First day of high school, 5th and 7th grade! Have a great first day to all the kiddos going today!.jpg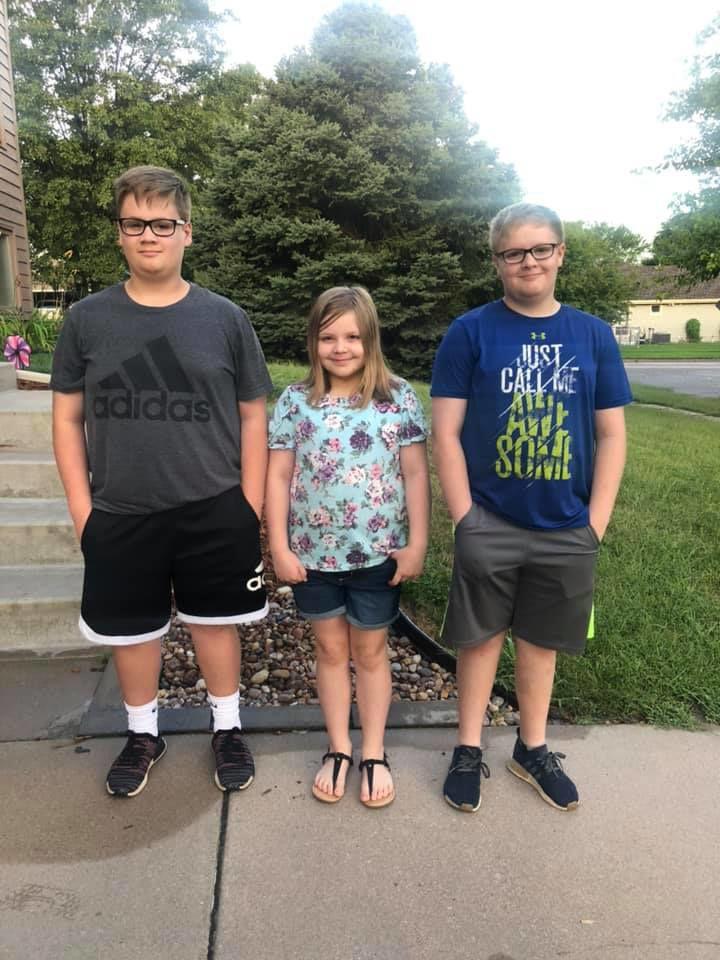 First day of 2nd grade.jpg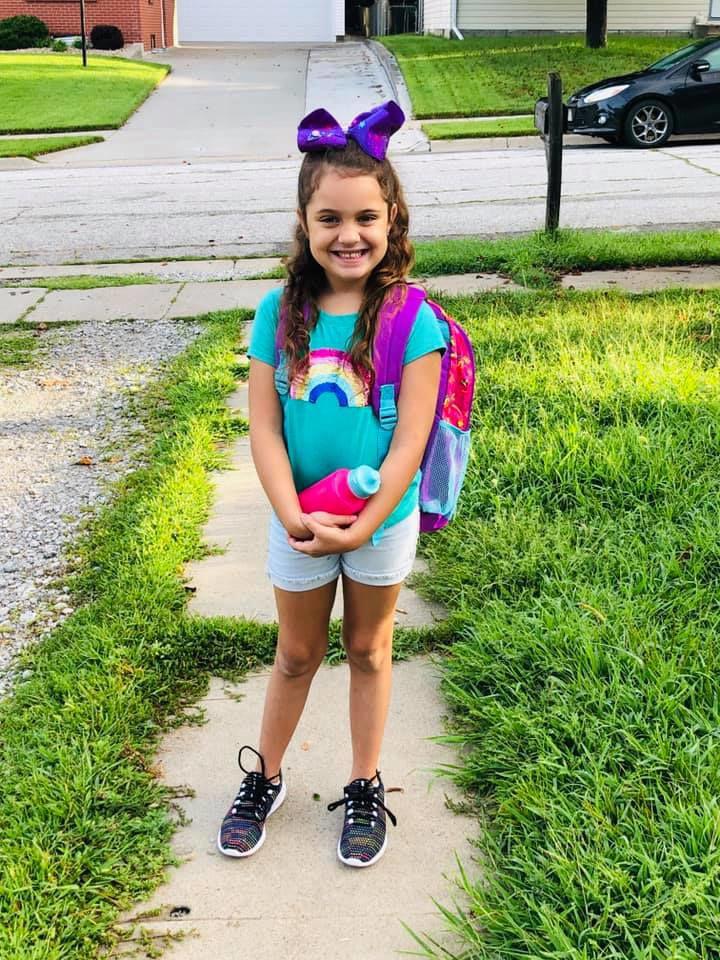 First day as a 2nd grader and a kindergartener.jpg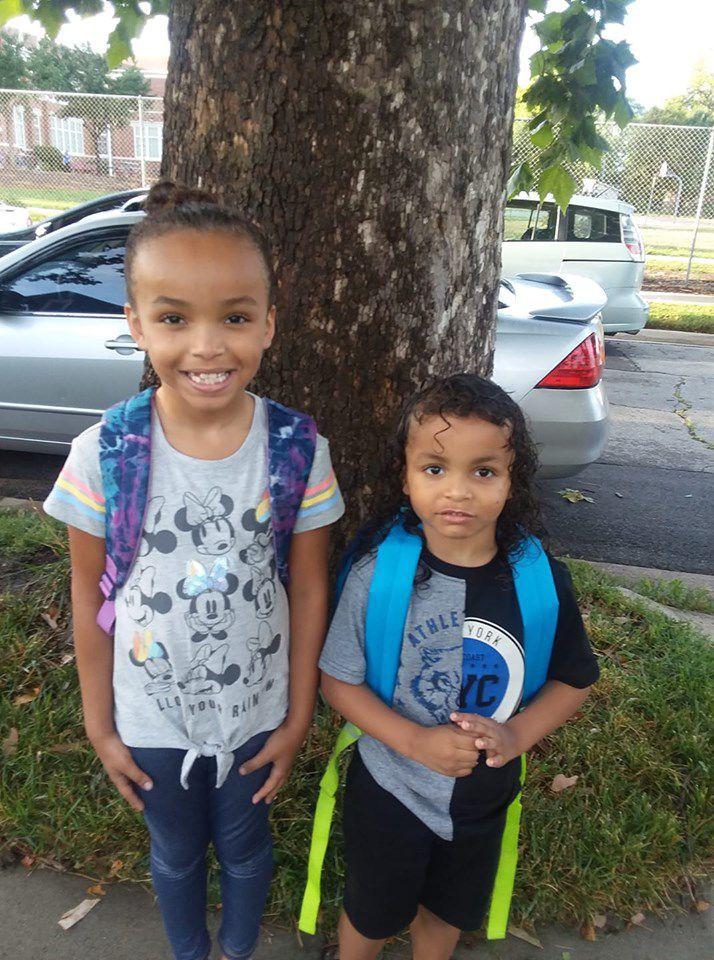 First day 4.jpg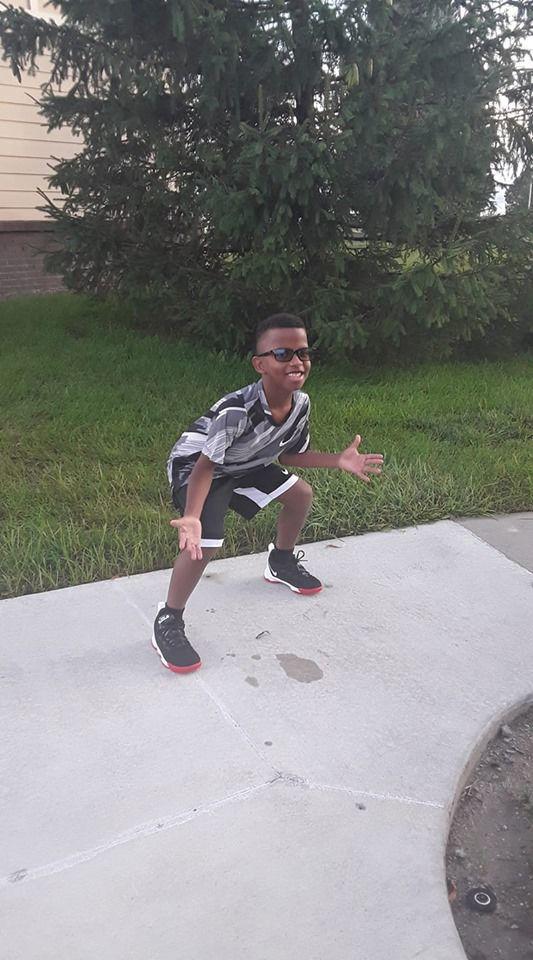 Fifth grade.jpg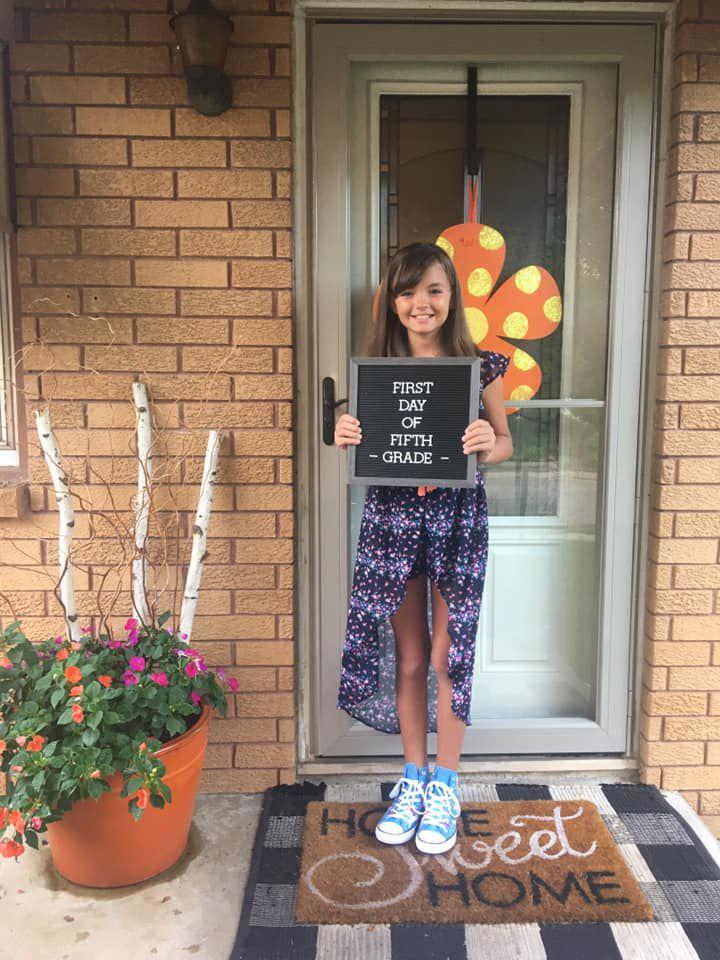 Allison Dobbs, 1st grade at Kloefkorn, photo from Sarah Evans Dobbs.jpg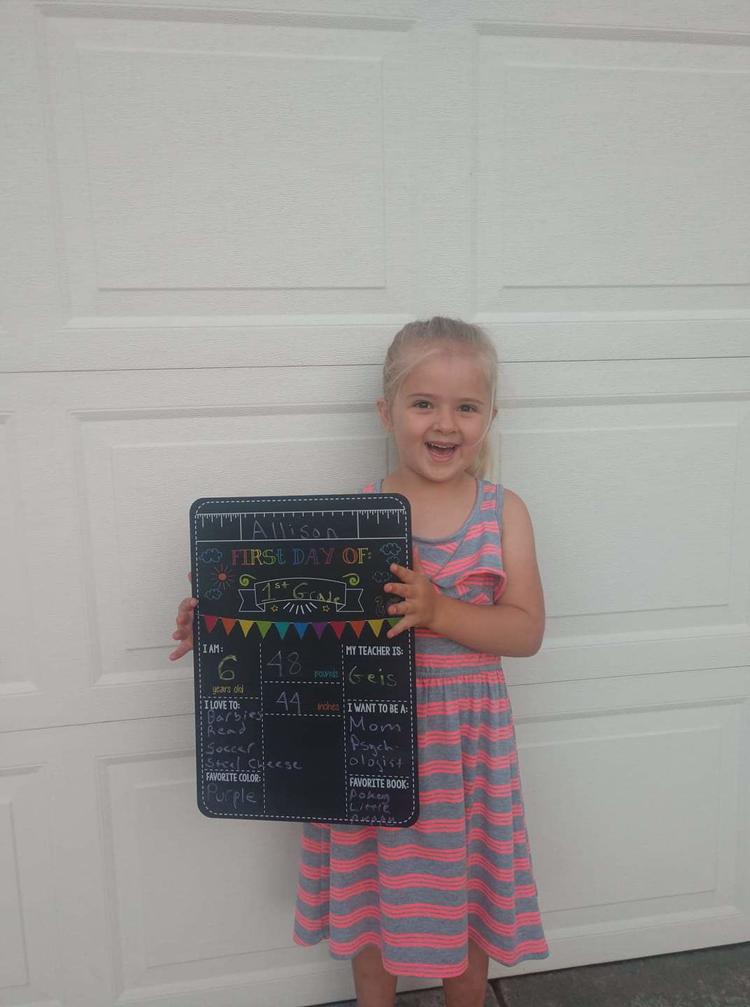 Alice 1st grade Fredstrom.jpg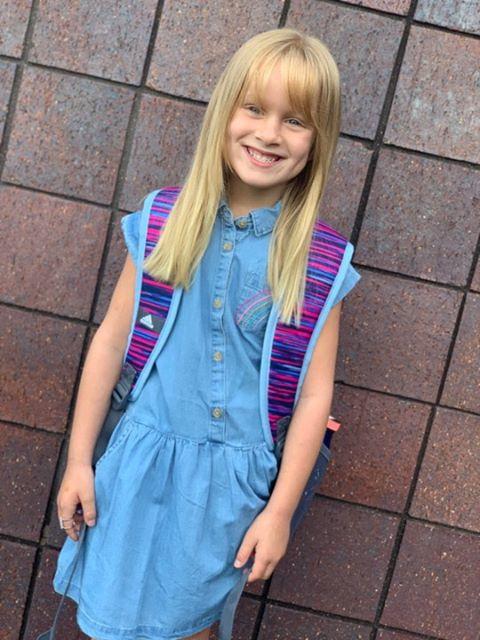 Alayshia, 8th grade, Airreanna, 4th grade, Ayden, 2nd grade.jpg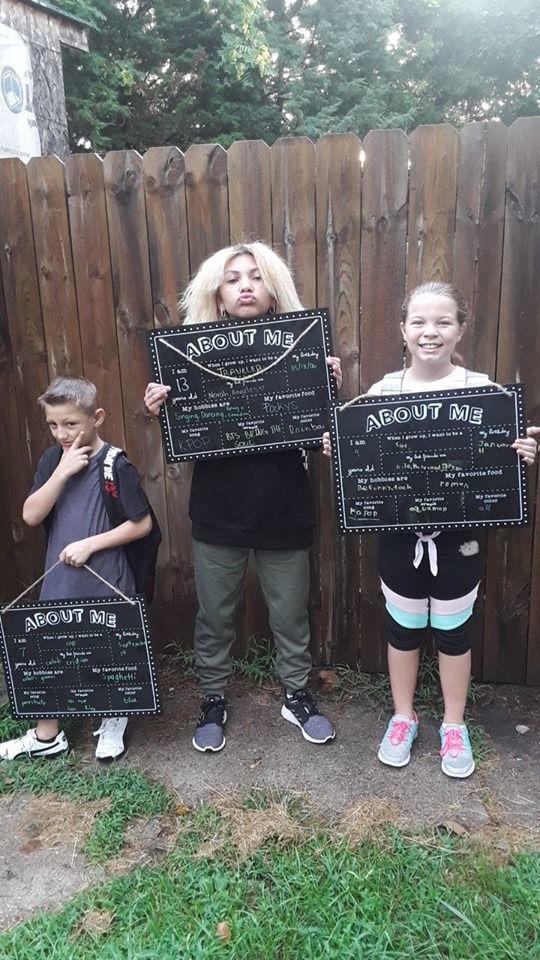 7th grade.jpg
8th grade friends at Moore.jpg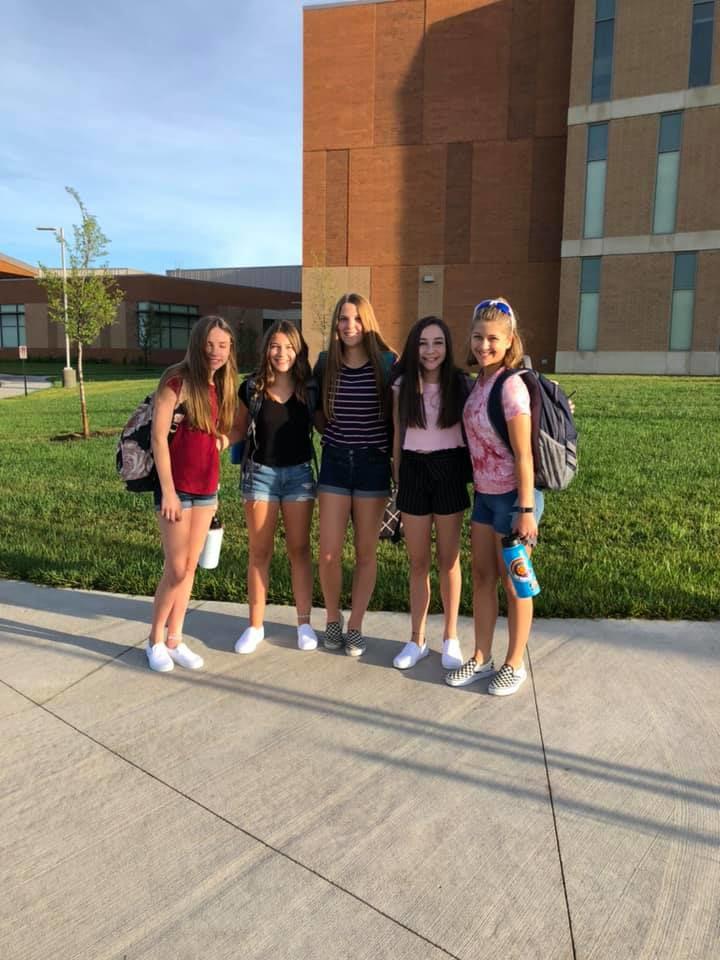 5th grade.jpg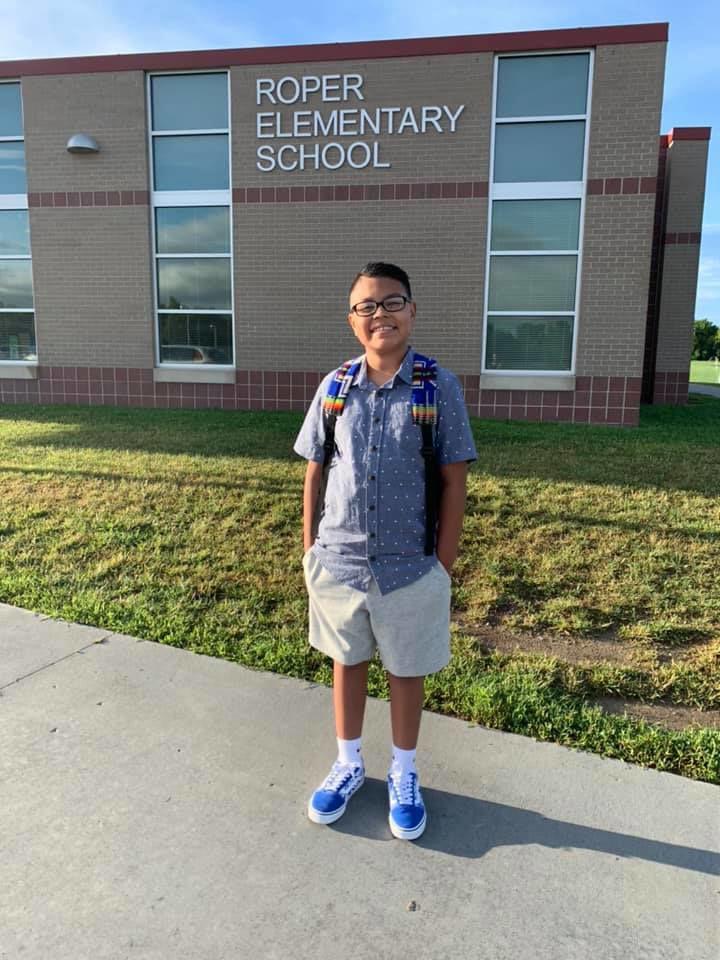 4th grade.jpg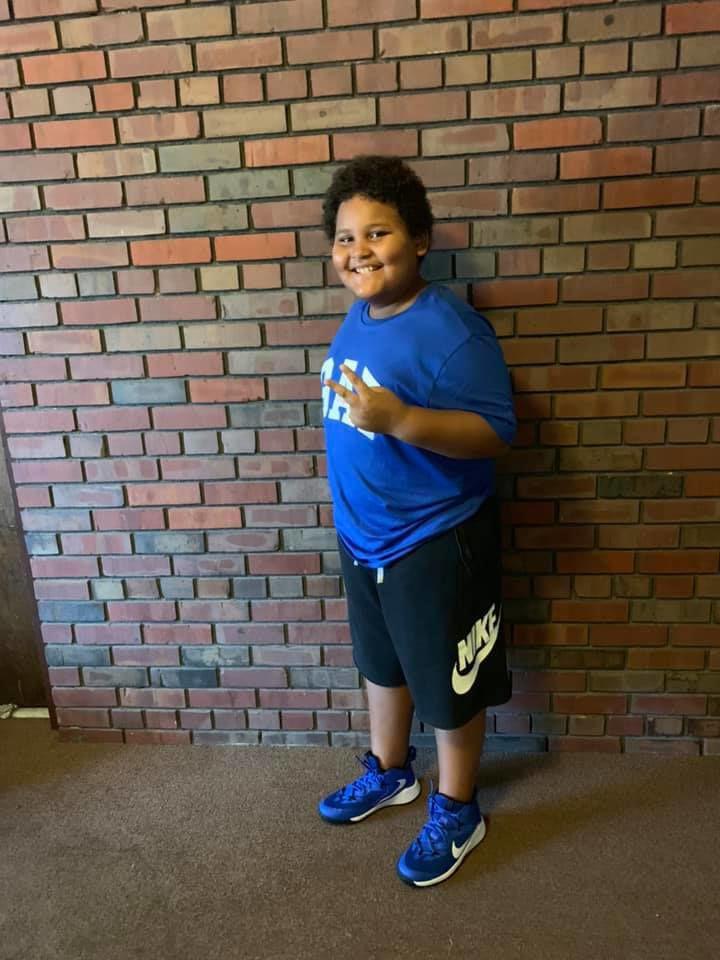 4th and 7th grade.jpg
2nd grade and kindergarten.jpg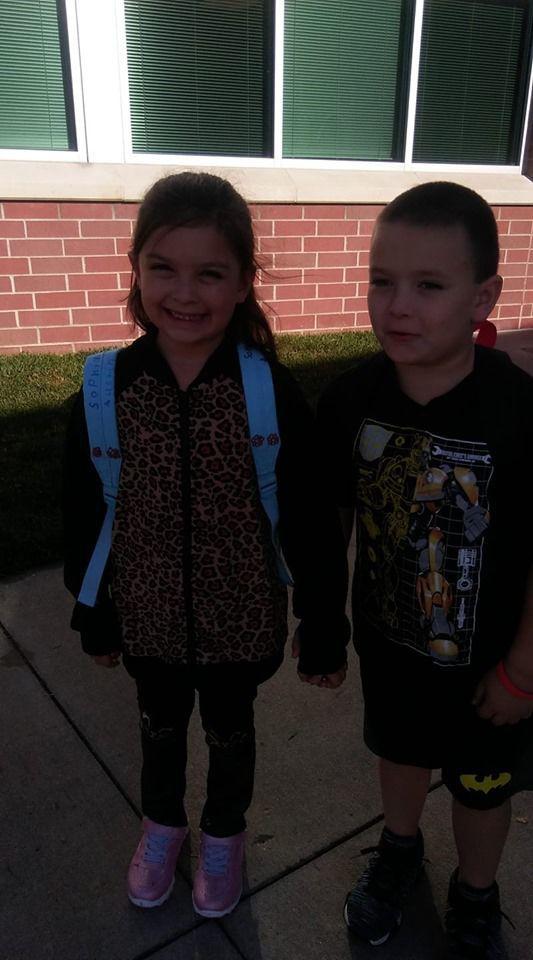 2nd and 3rd grade.jpg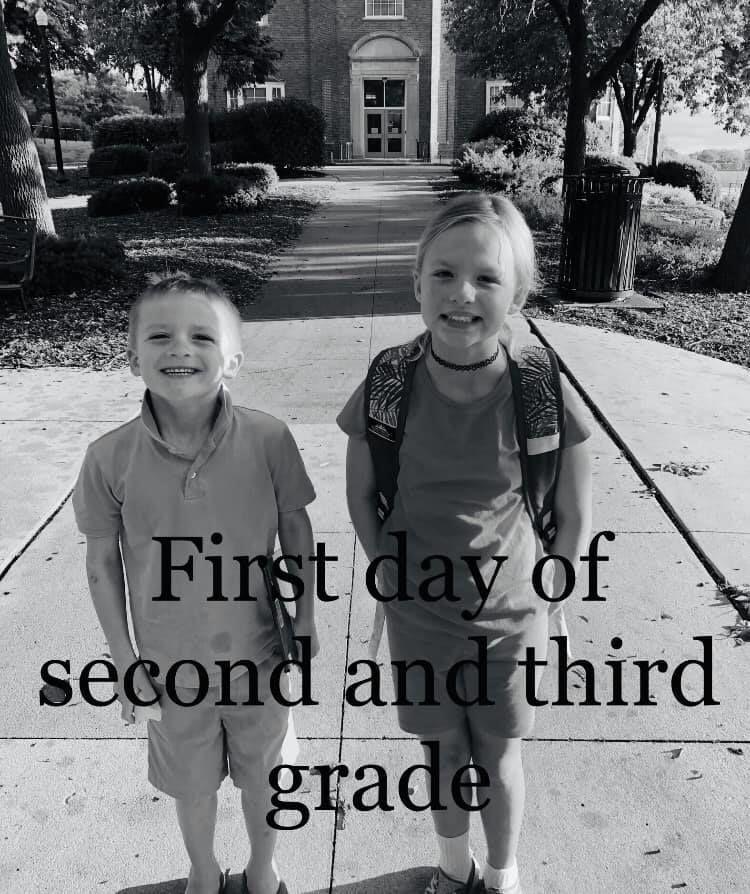 1st grade.jpg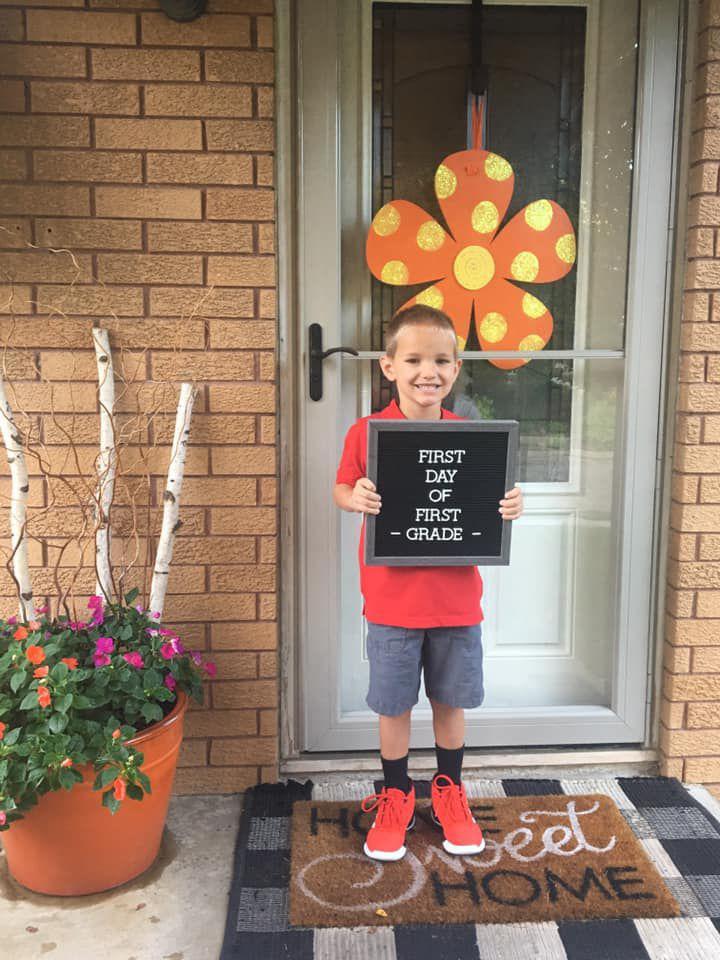 1st day of kindergarten.jpg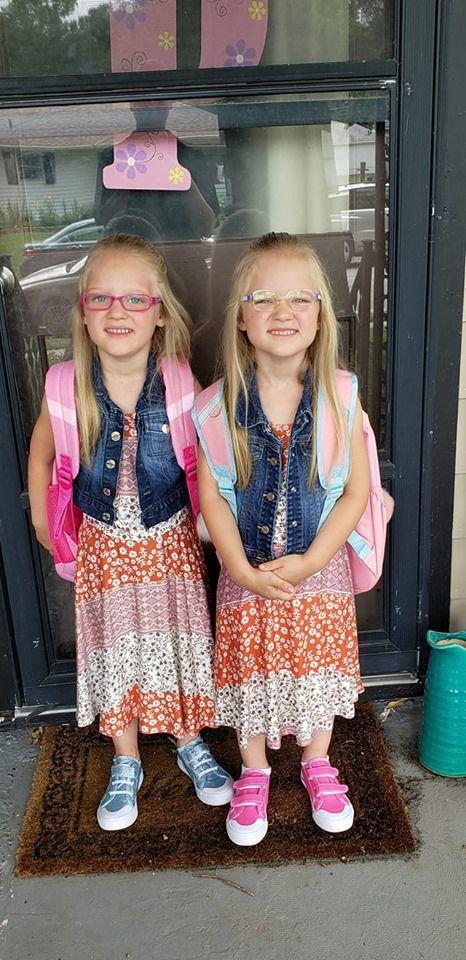 1st grade 2.jpg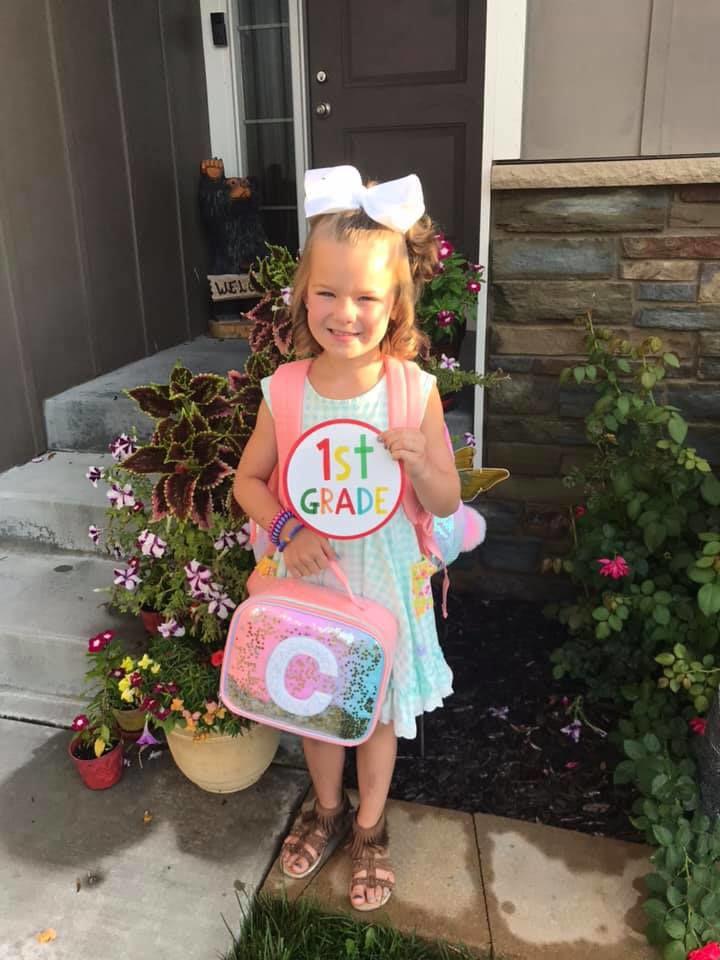 1st day of 7th grade Aaron abraham.jpg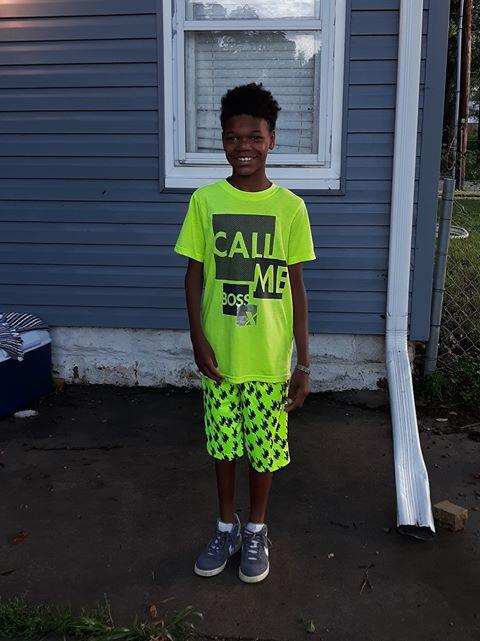 1ST DAY HIGH SCHOOL TRADYSHIA ABRAHAM.jpg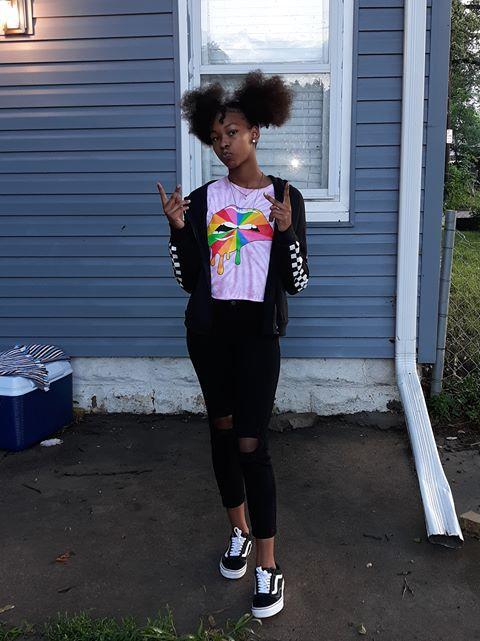 1st day of 1st grade.jpg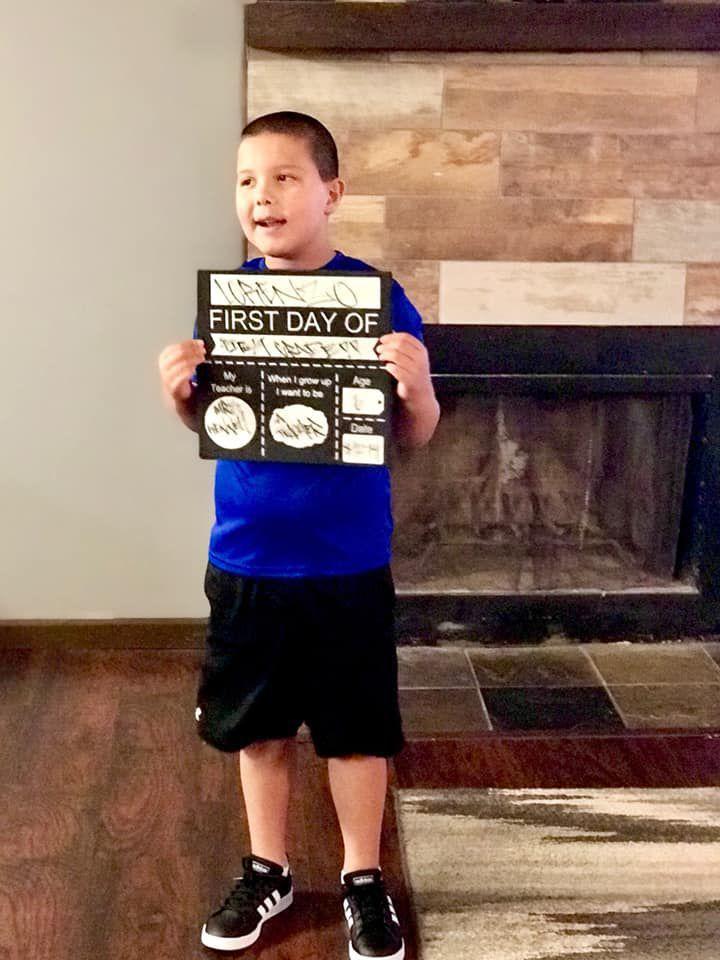 1st day 5.jpg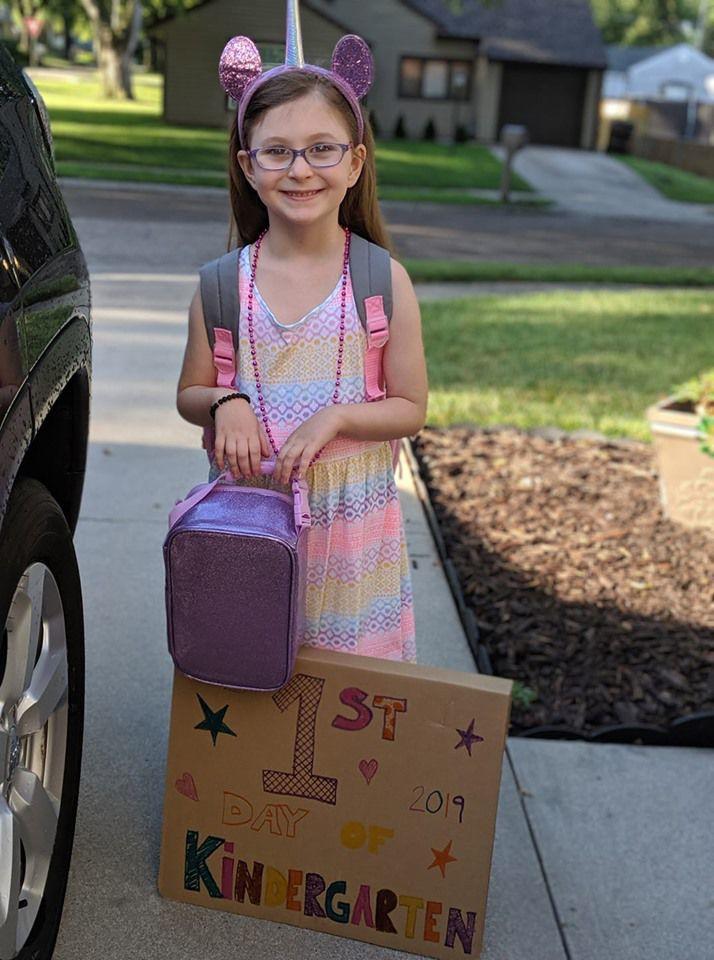 1st day 6.jpg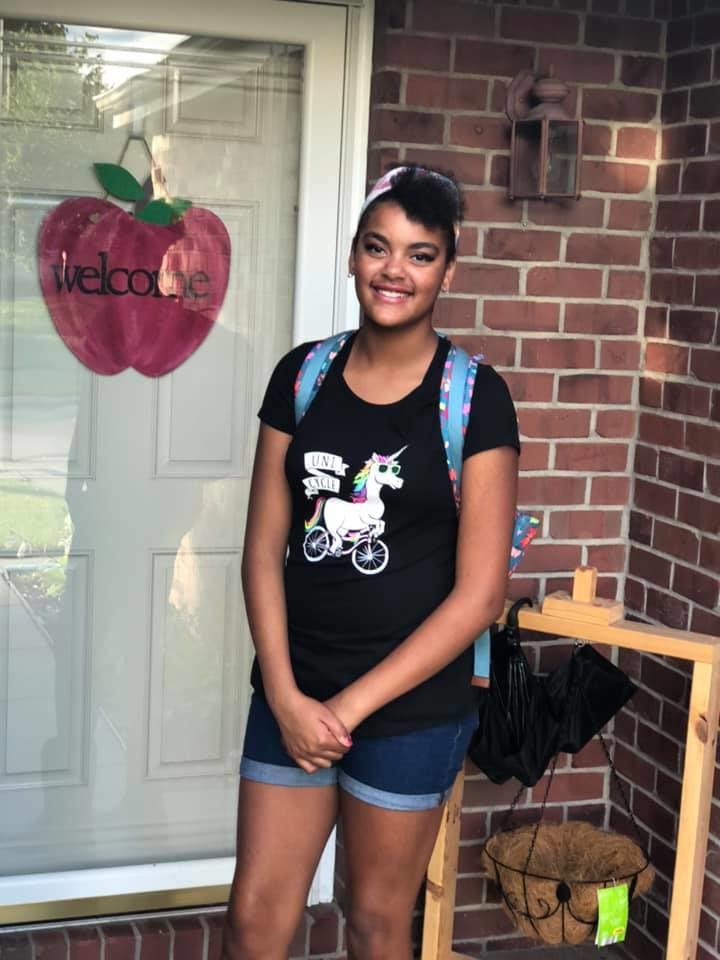 1st day 4.jpg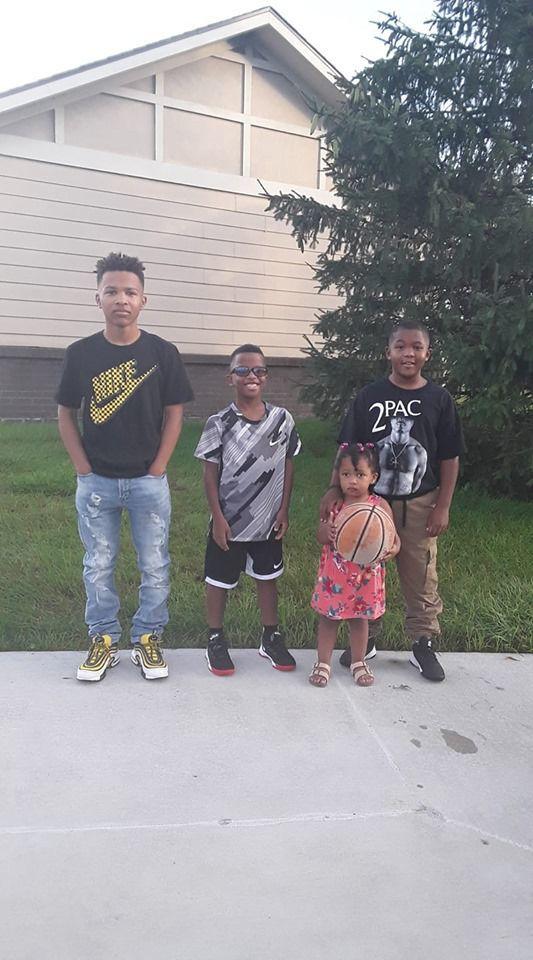 1st day 3.jpg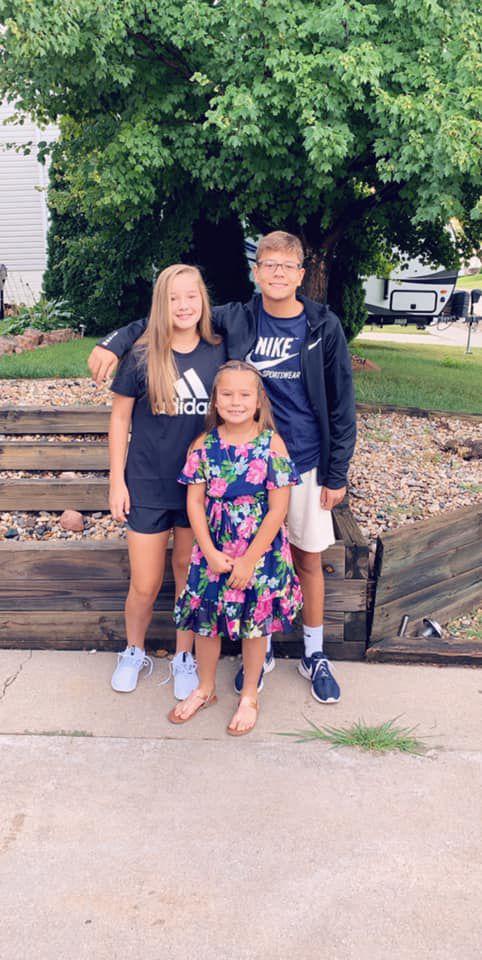 One 8th grader & one freshman. One soccer player & one volleyball player
Riley in 8th grade, Colin in 4th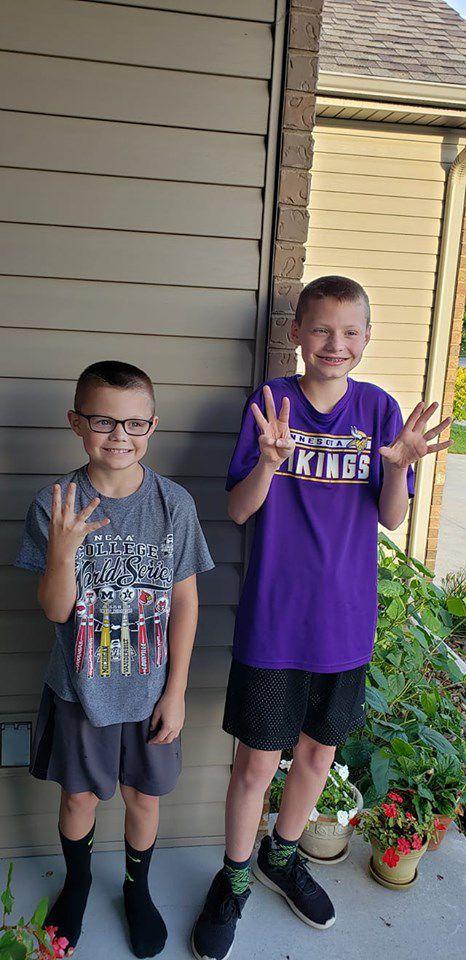 Ryan 6th grade Goodrich and Emily 1st grade Belmont with their baby brother Blake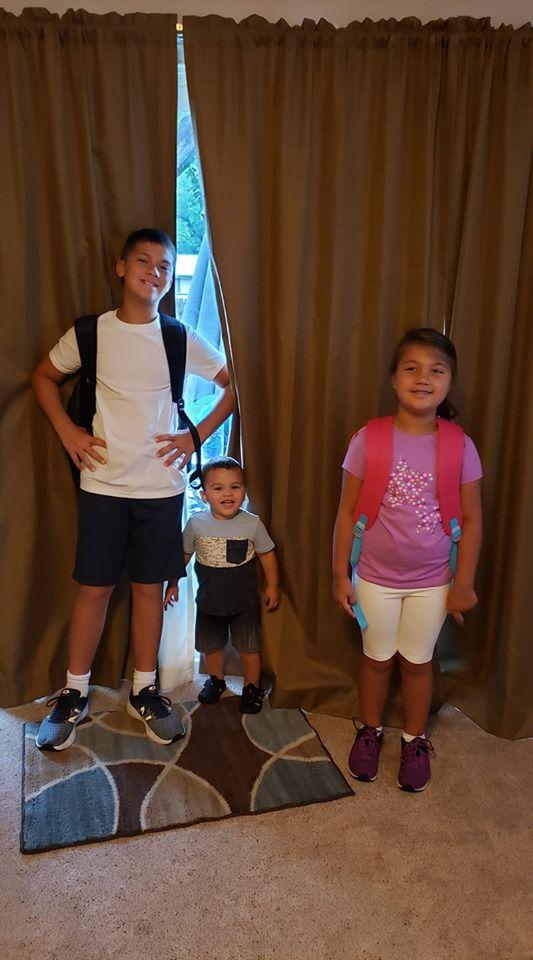 Second grade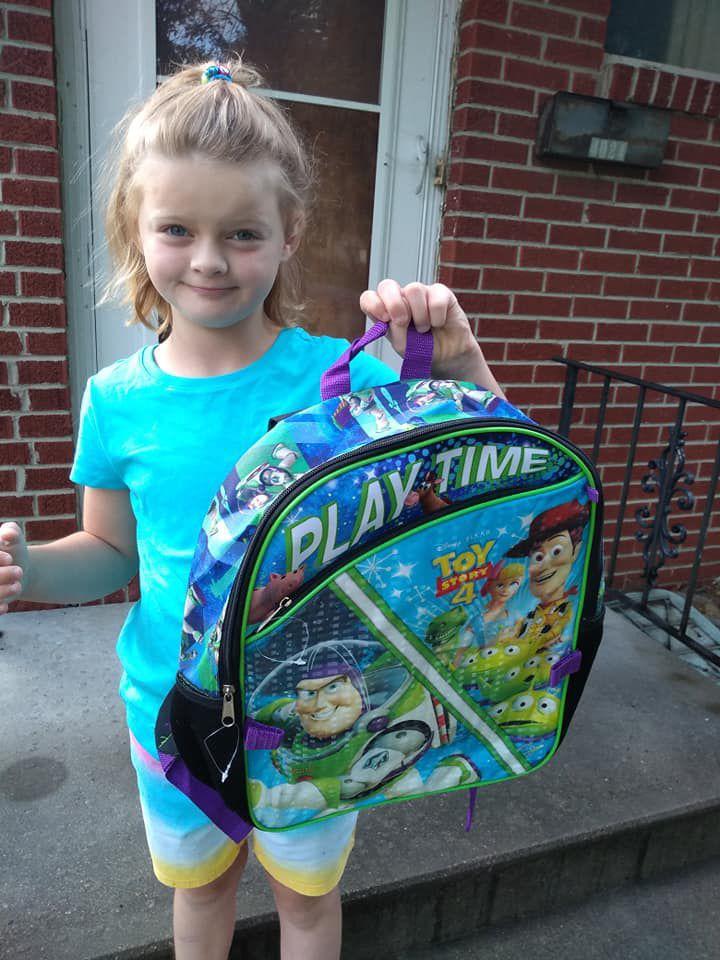 Seth freshman at Northeast Ella 6th grader at Mickle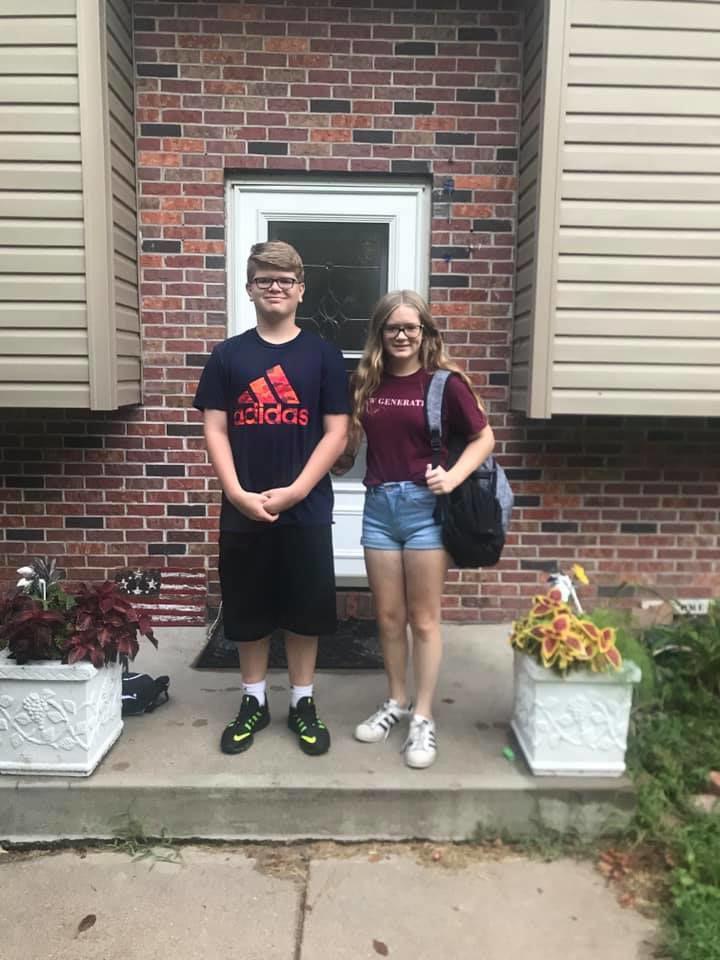 Southwest freshmen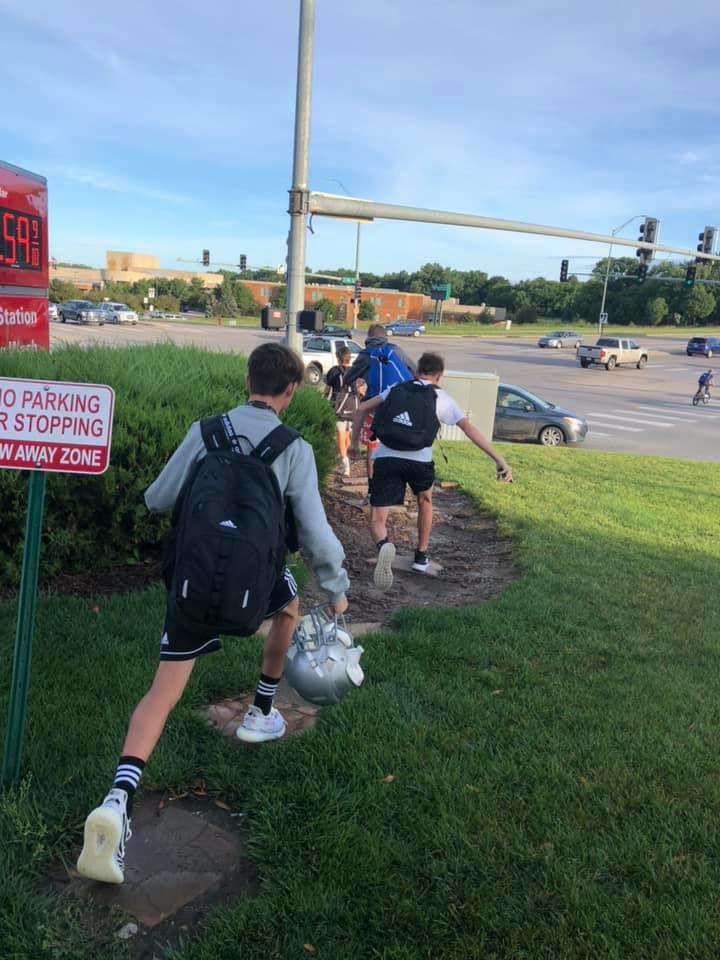 First day of high school at Southwest for Zoey
7th, 5th, and 3rd Grades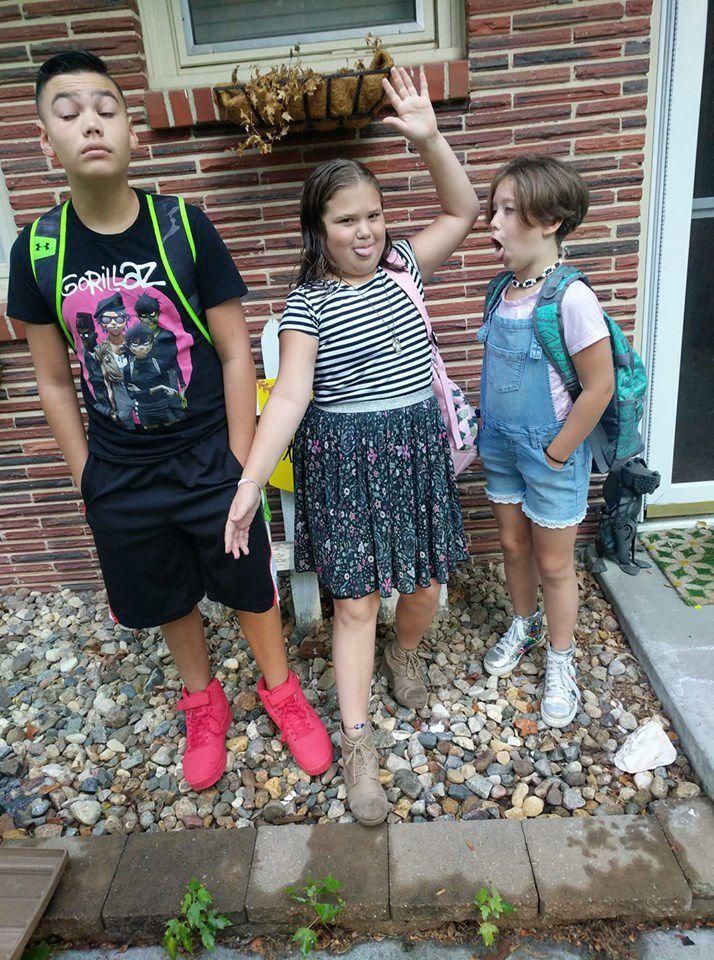 5th grade & Kindergartner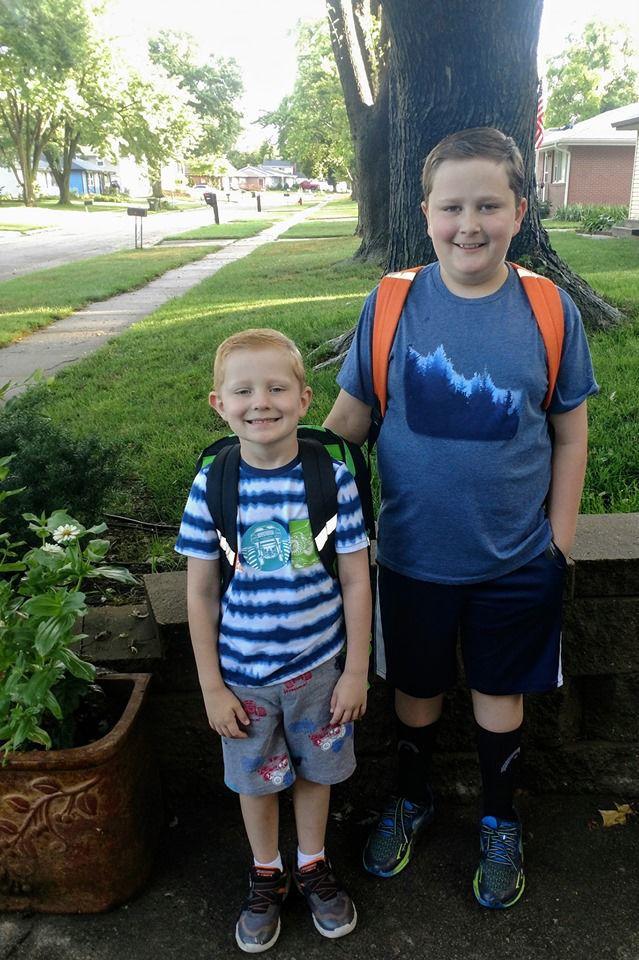 5th grade at Kooser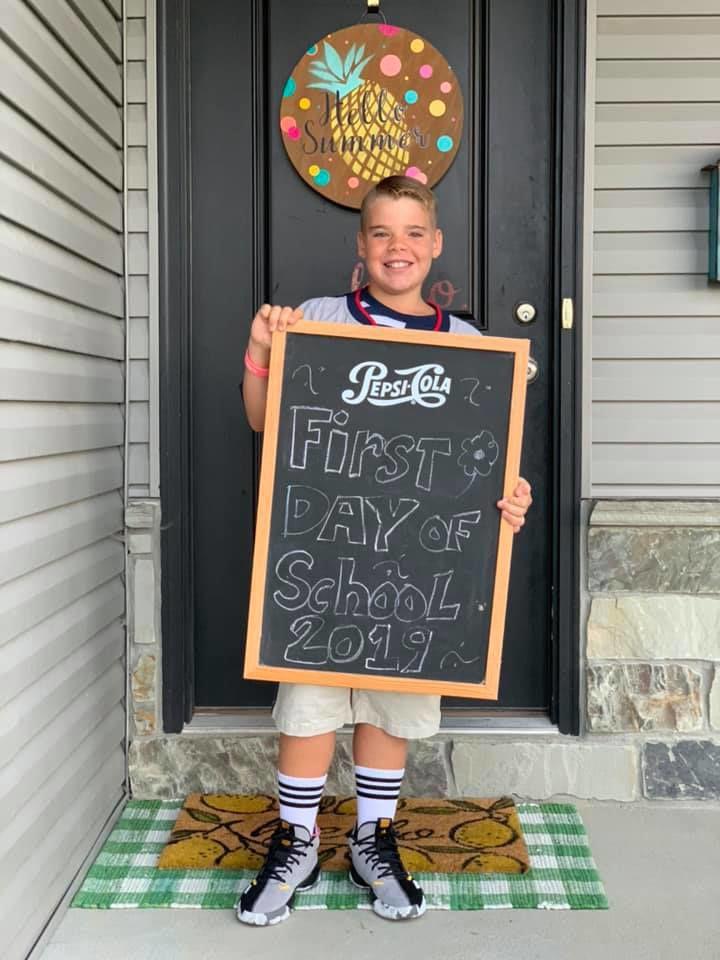 6th grade at Schoo Middle School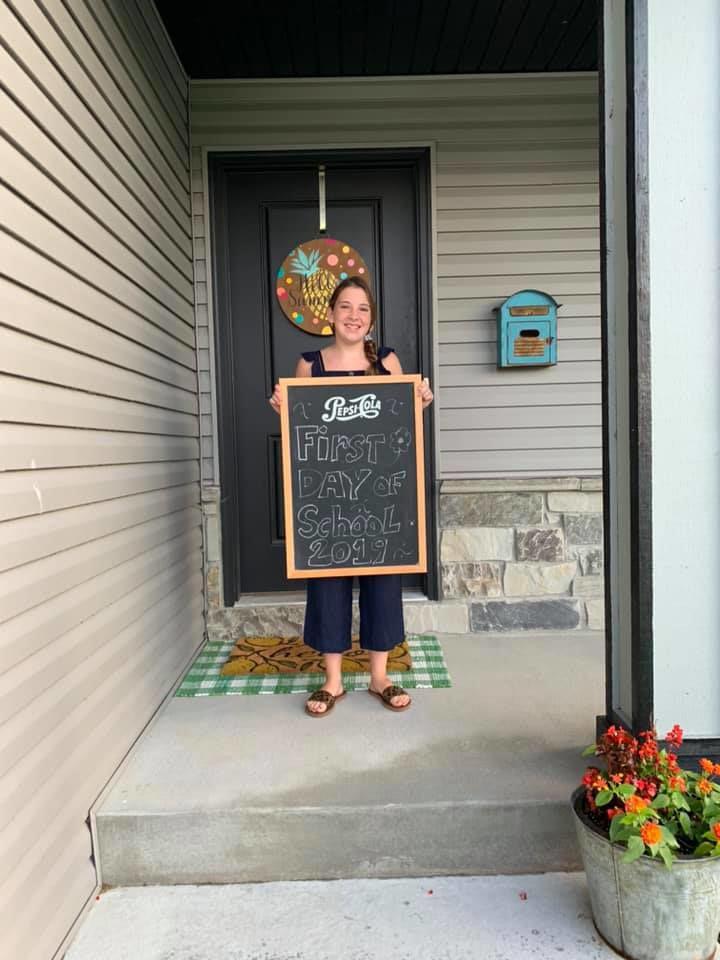 6th grade Mickle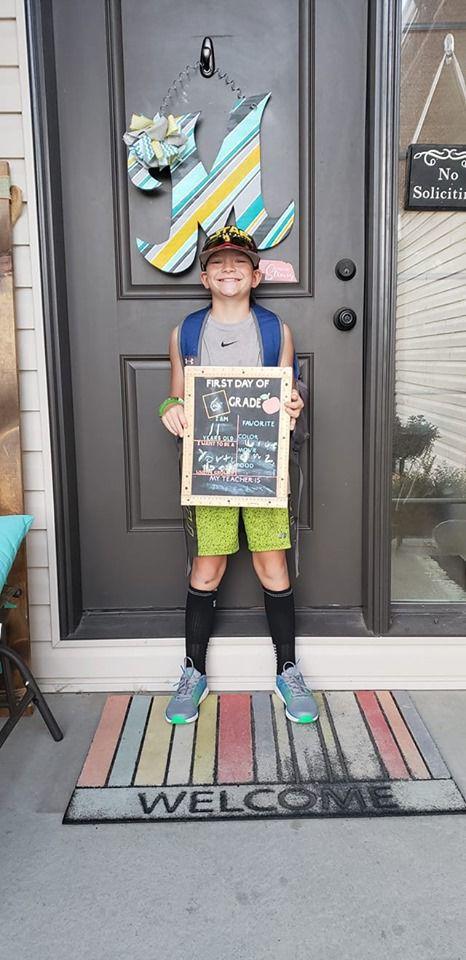 Aaliyah's first day of kindergarten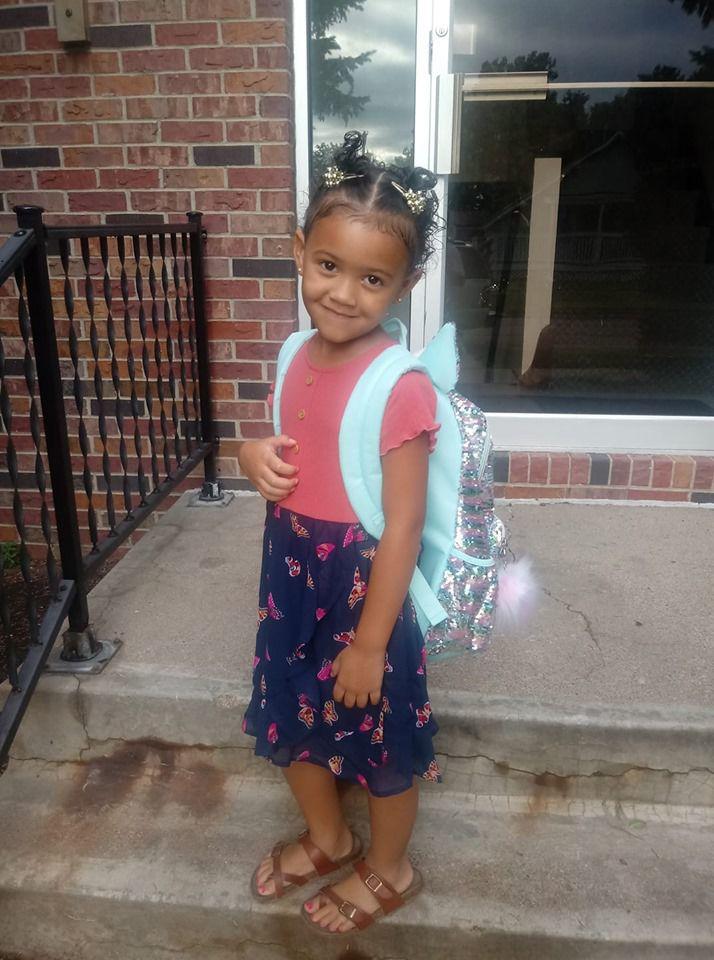 Brookelynn's 1st day of 7th grade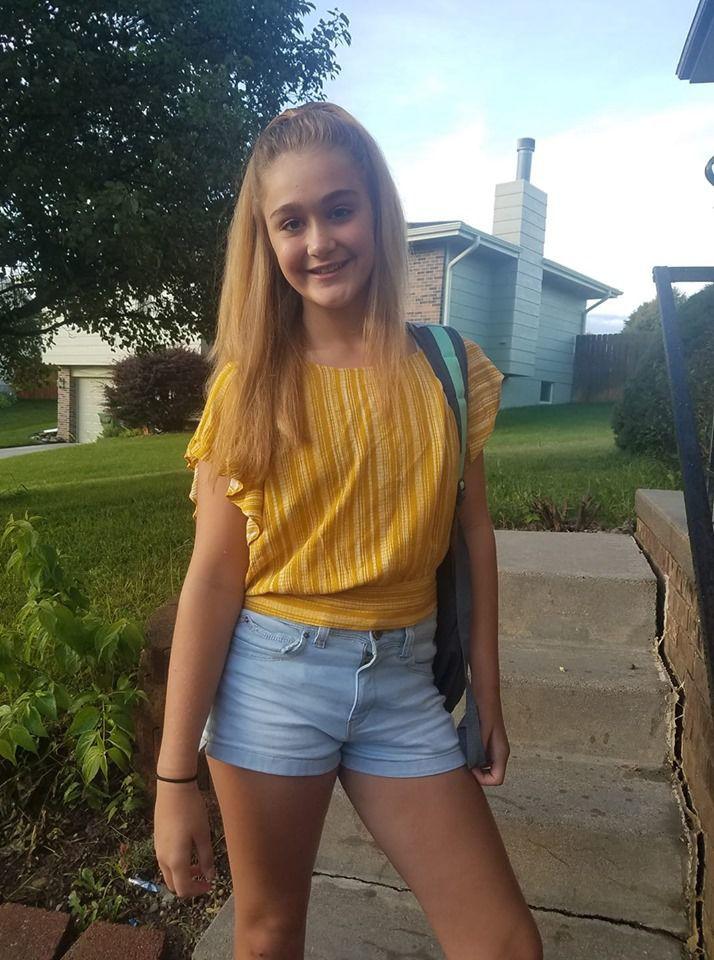 Belle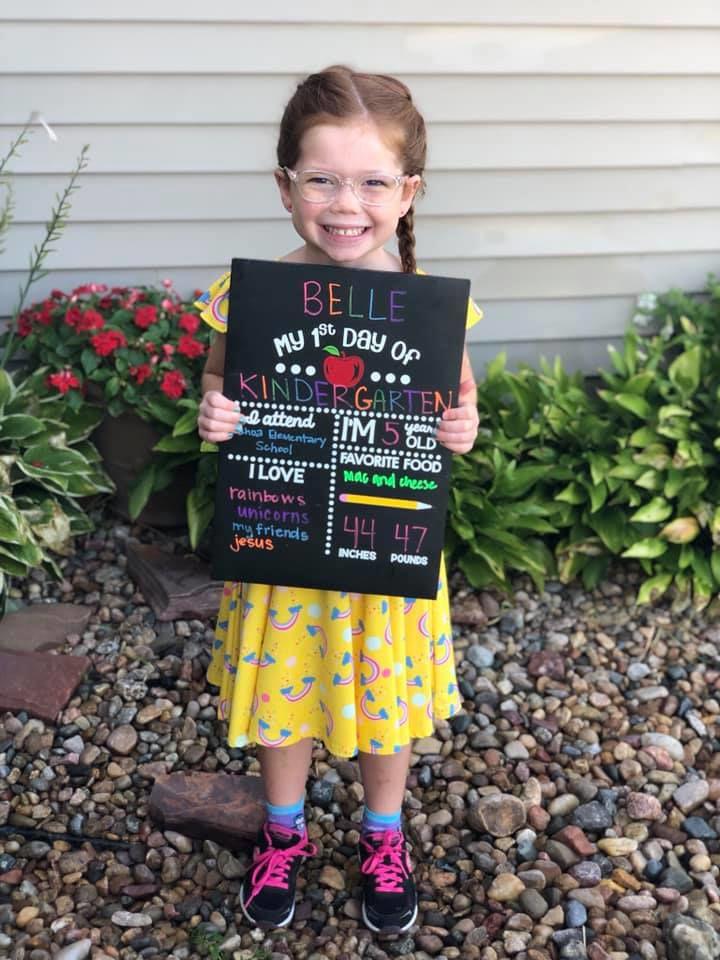 Calista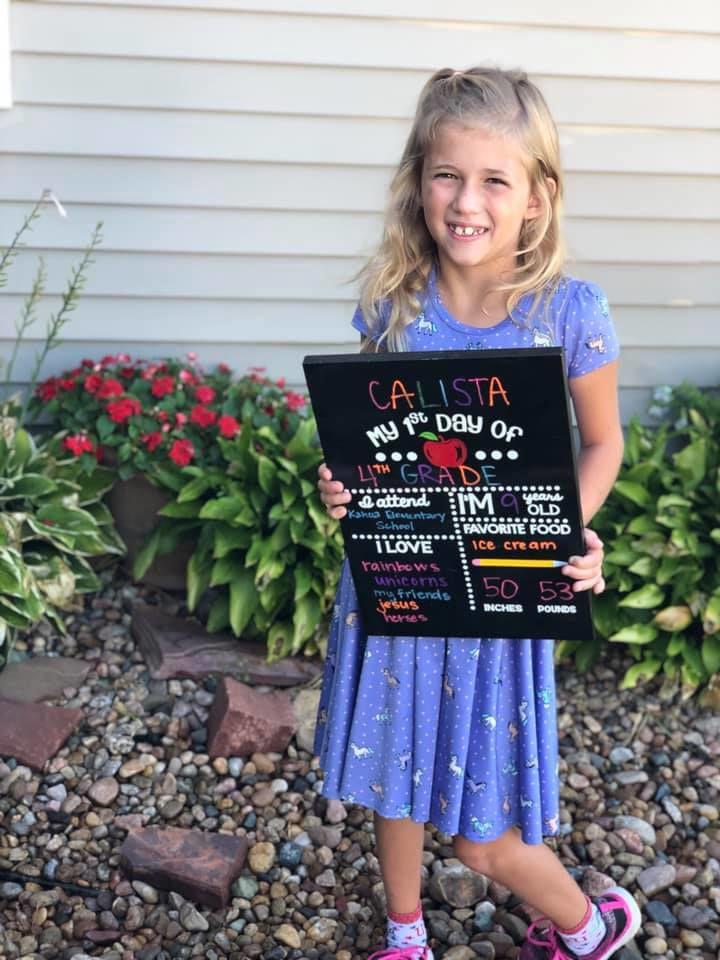 Colton's first day of 3rd grade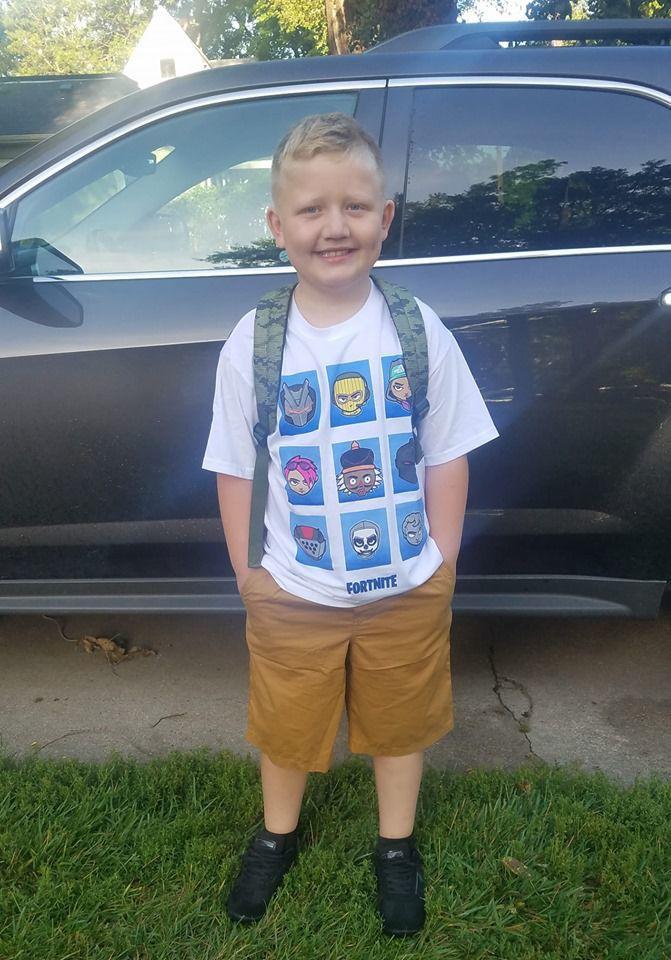 Cristian 3rd grade - Javi Pre-K - Reyna 5th grade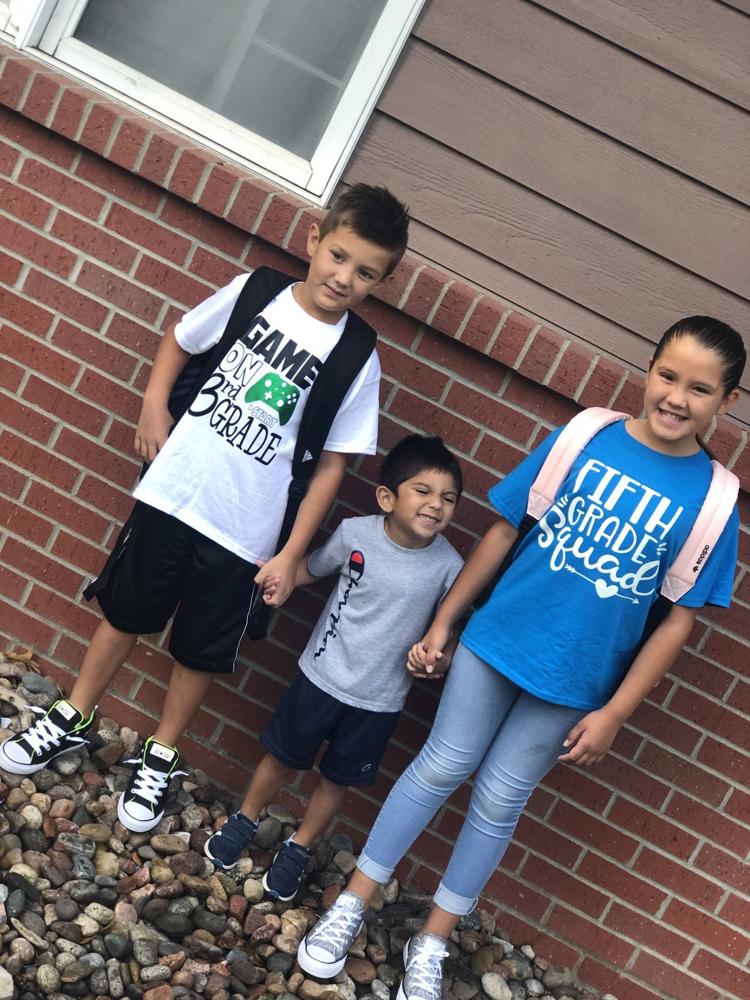 Elias first day of kindergarten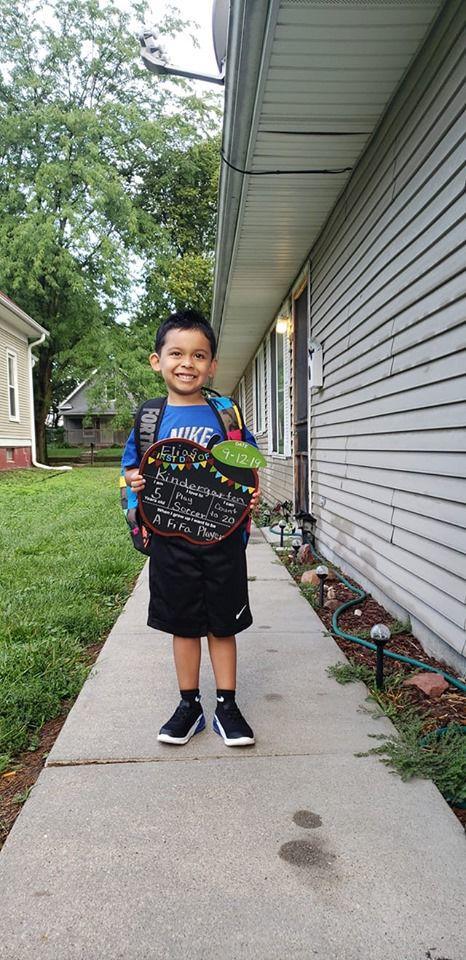 Evie 5th grade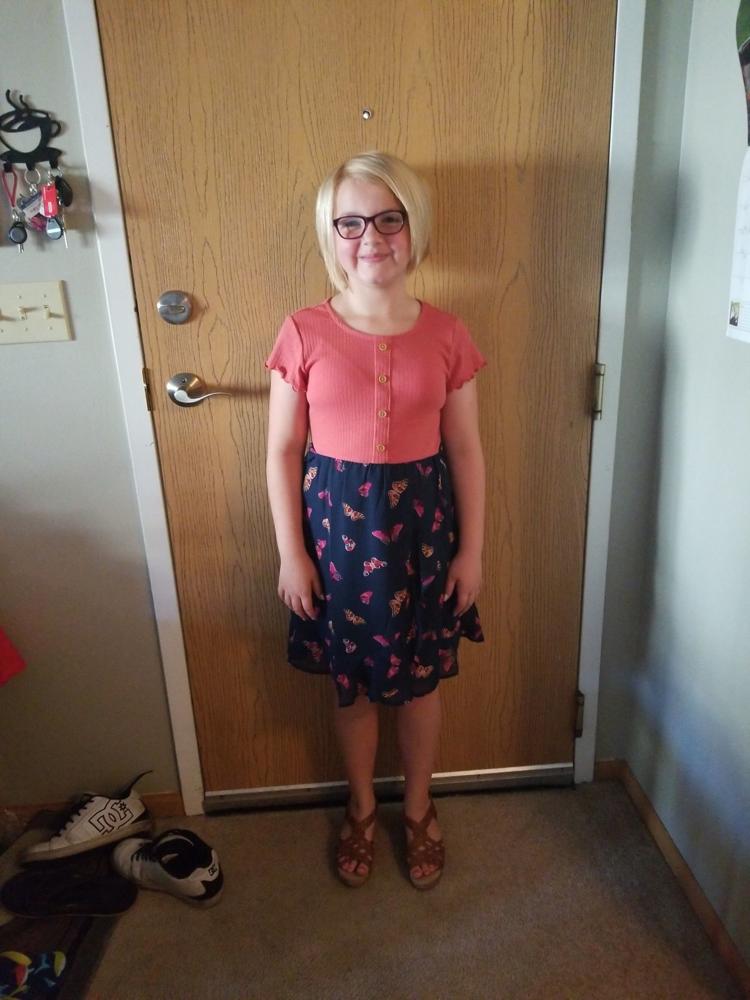 First day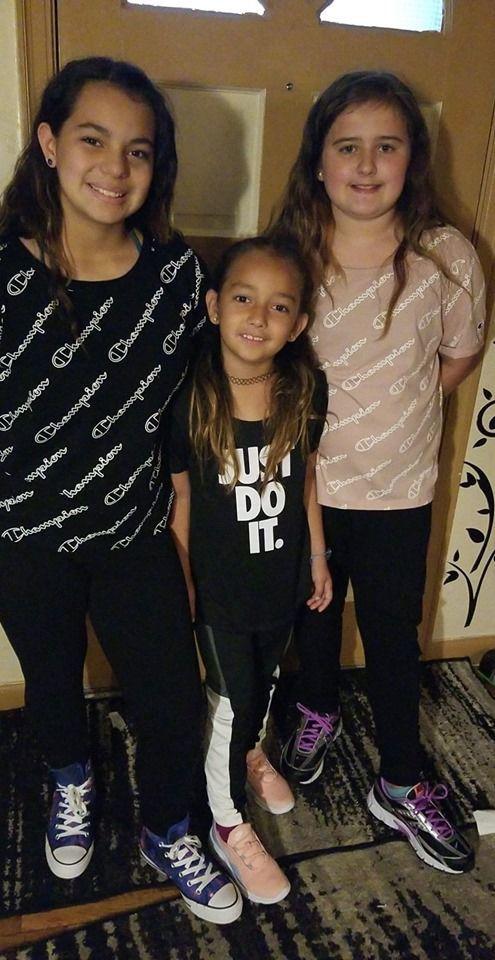 First day of middle school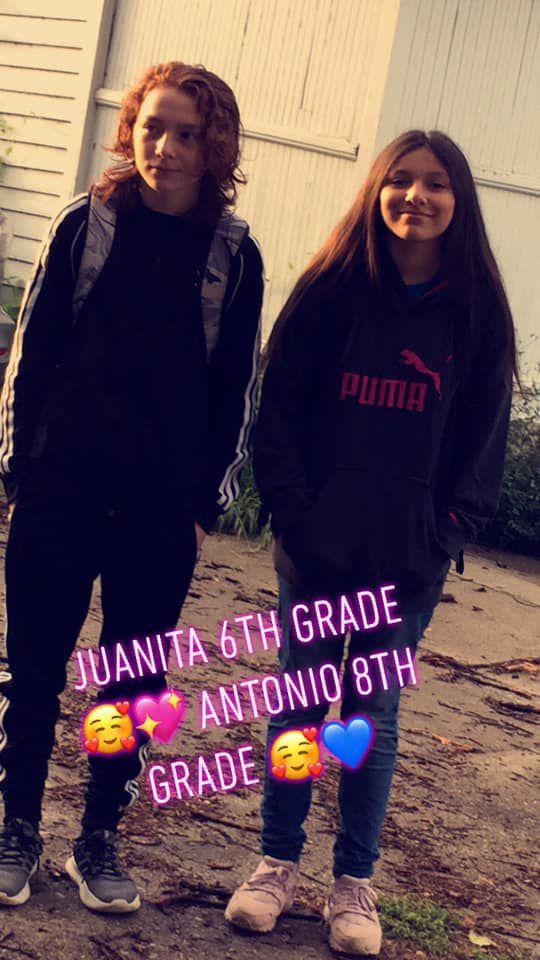 First day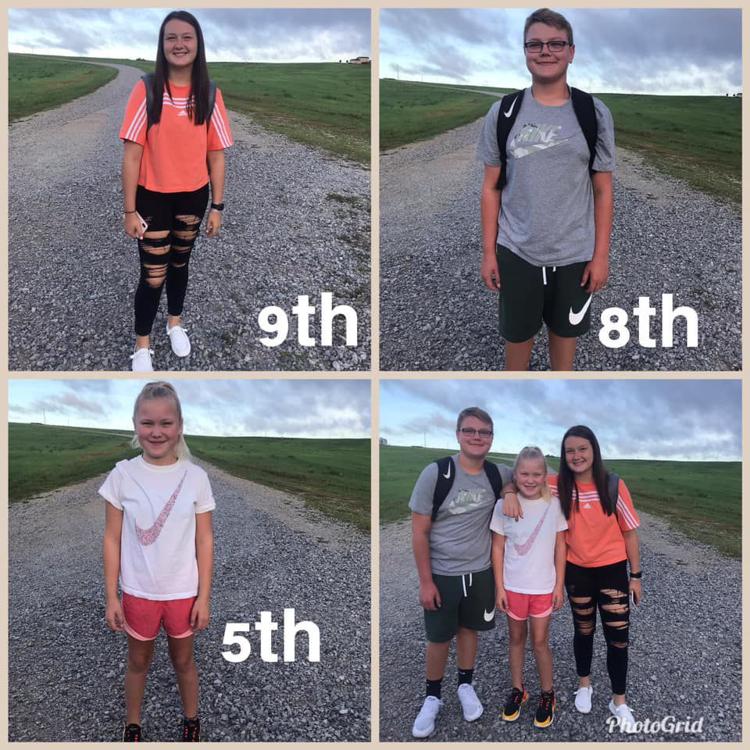 Myles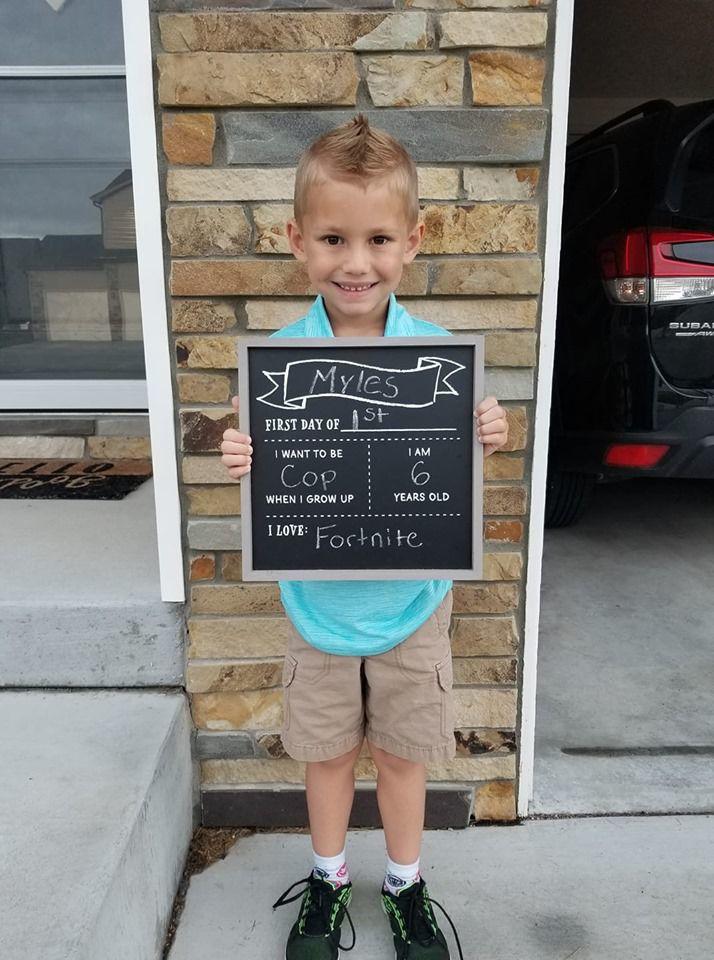 Nahzoni 4th grade, Kayden 9th grade, Dominick 1st grade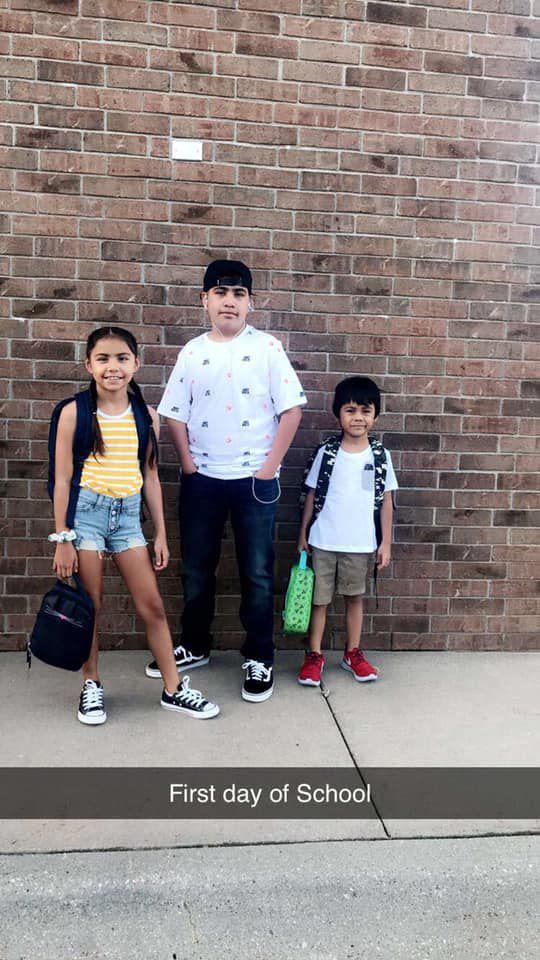 Neva Davis, 9th grade at Southwest high school, Camille Davis 5th grade at Ruth Hill elementary school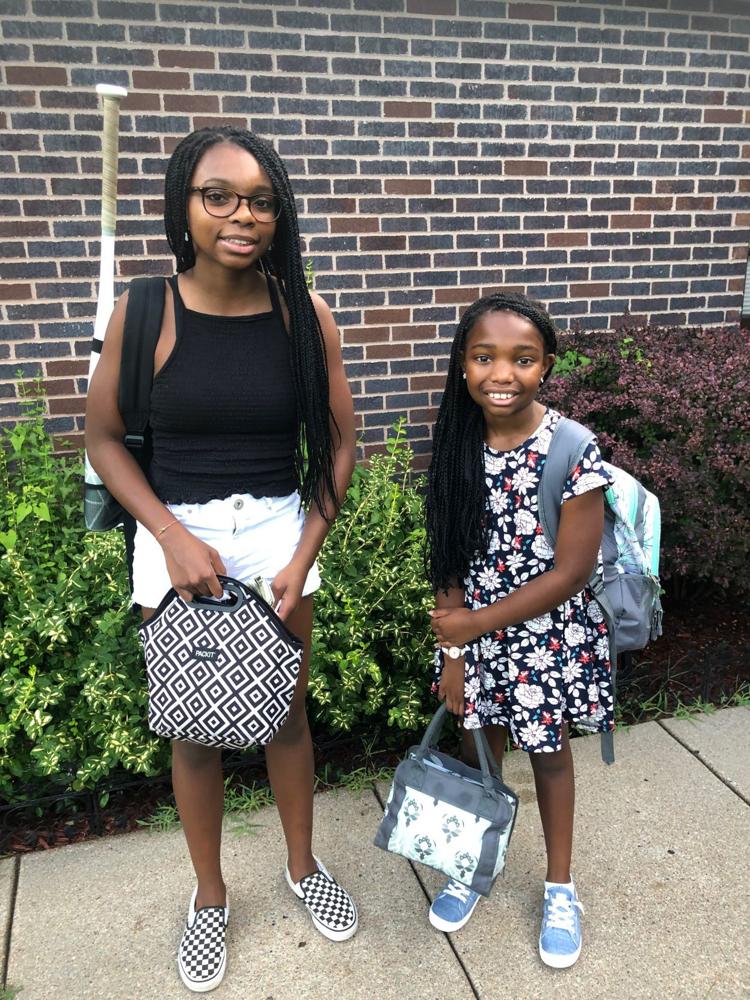 1st day of 5th grade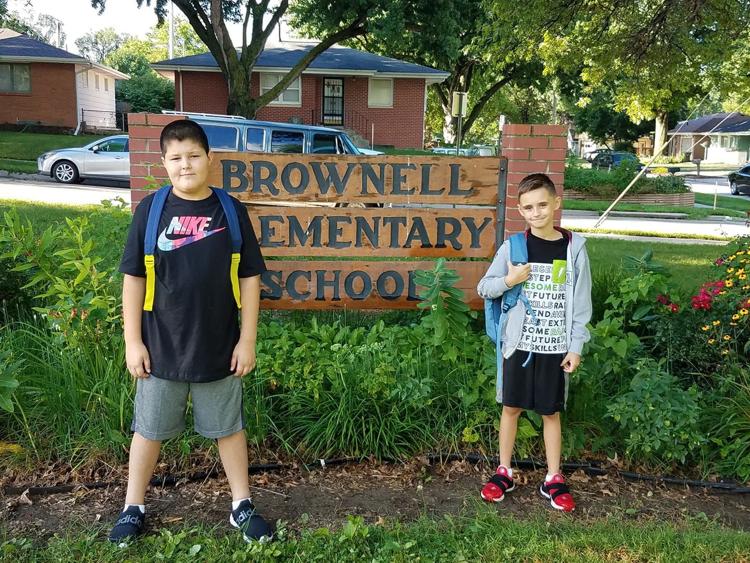 1st grade and kindergarten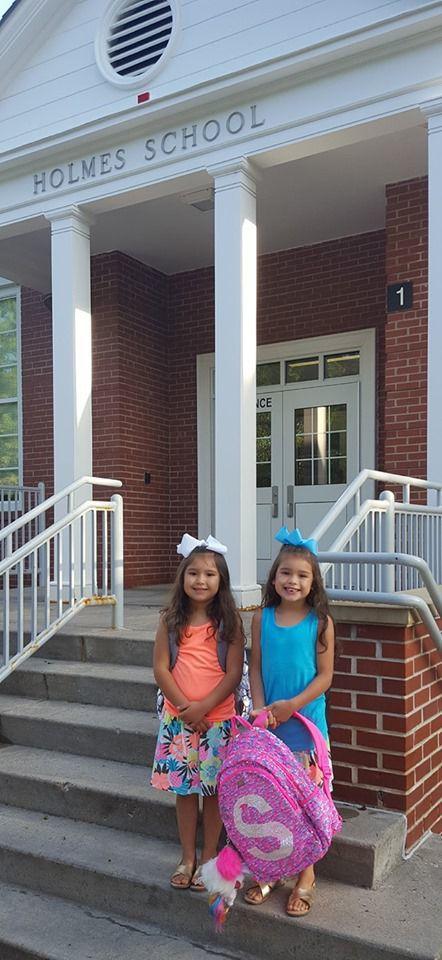 1st grader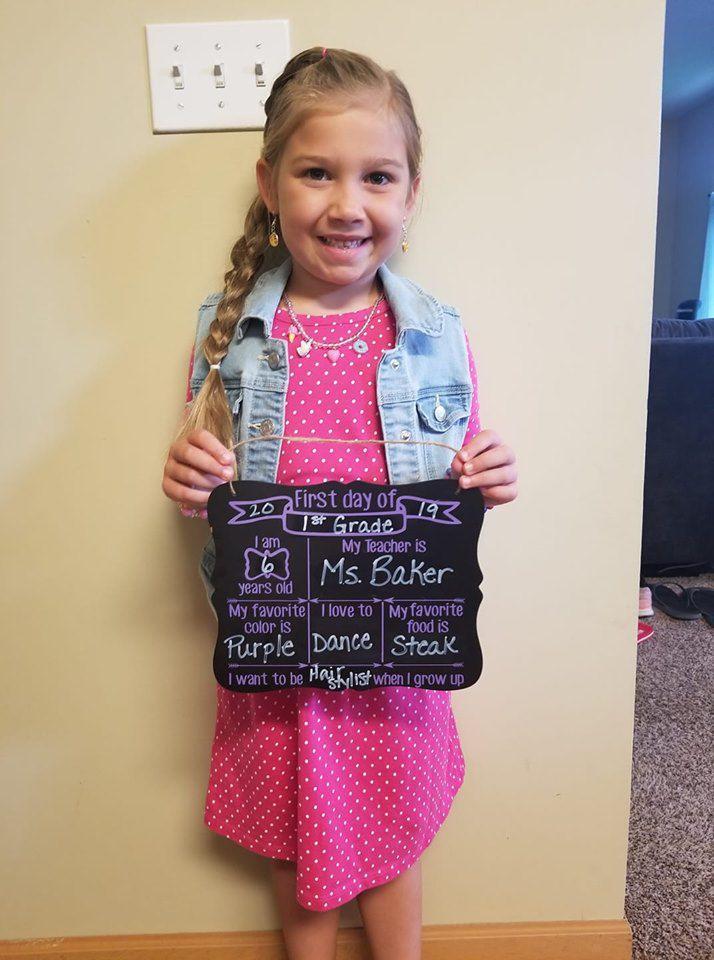 3rd and 1st grade Huntington Elementary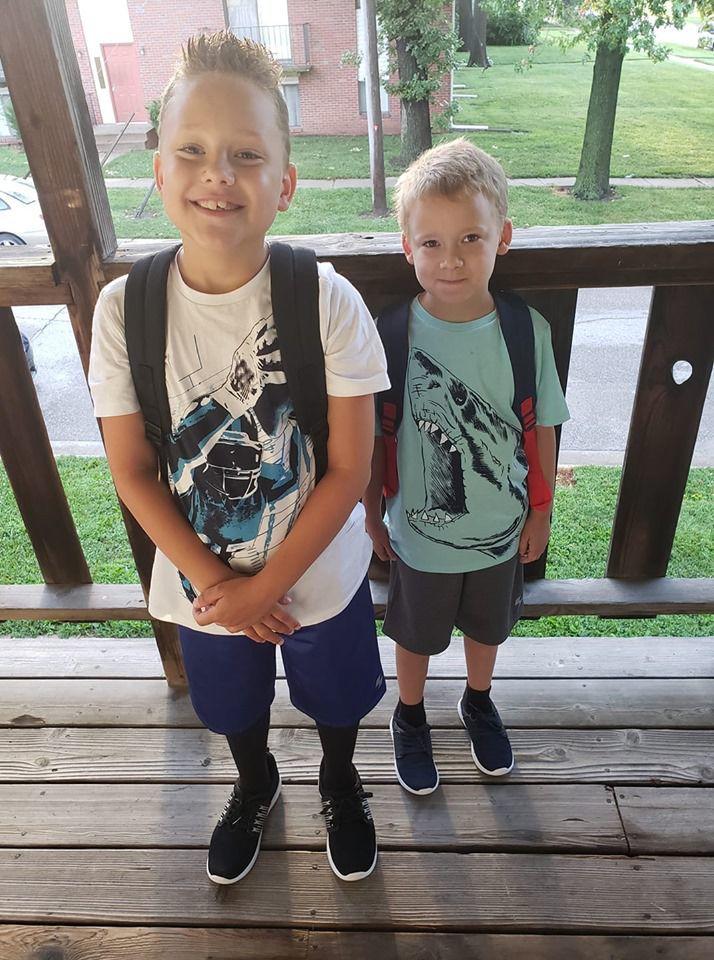 3rd grader at Meadowlane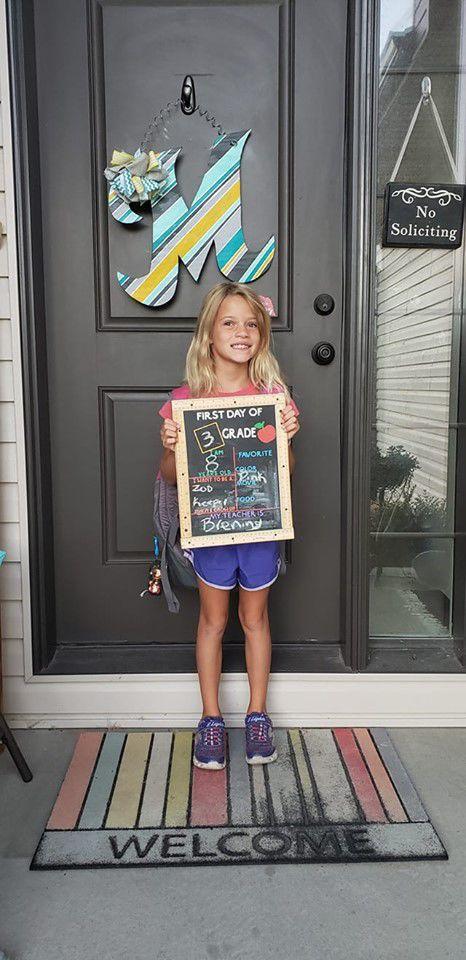 4th grade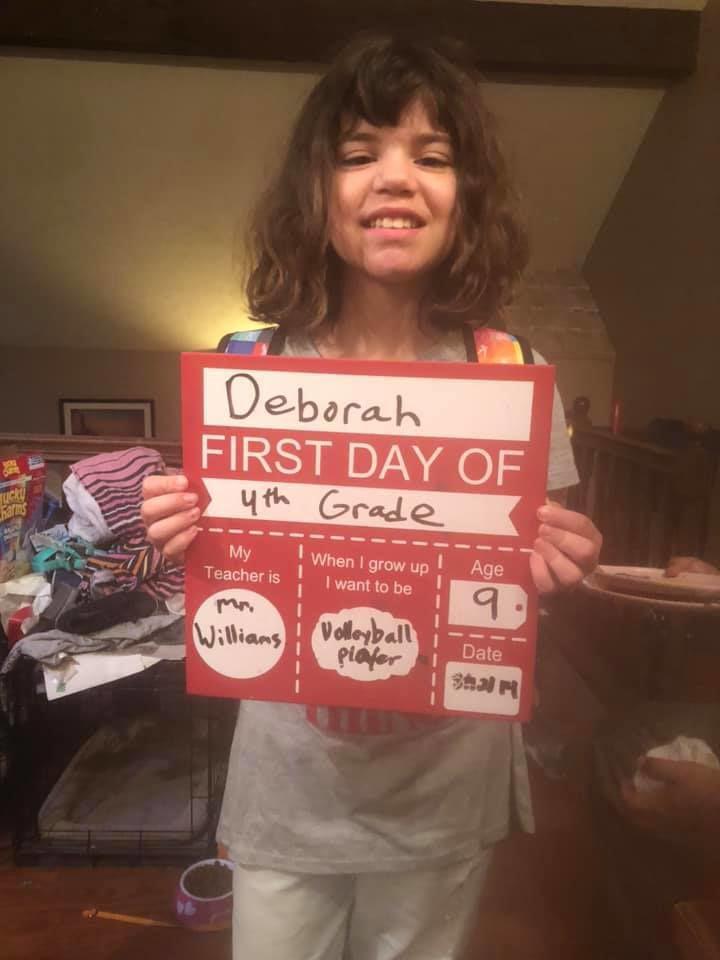 6th grade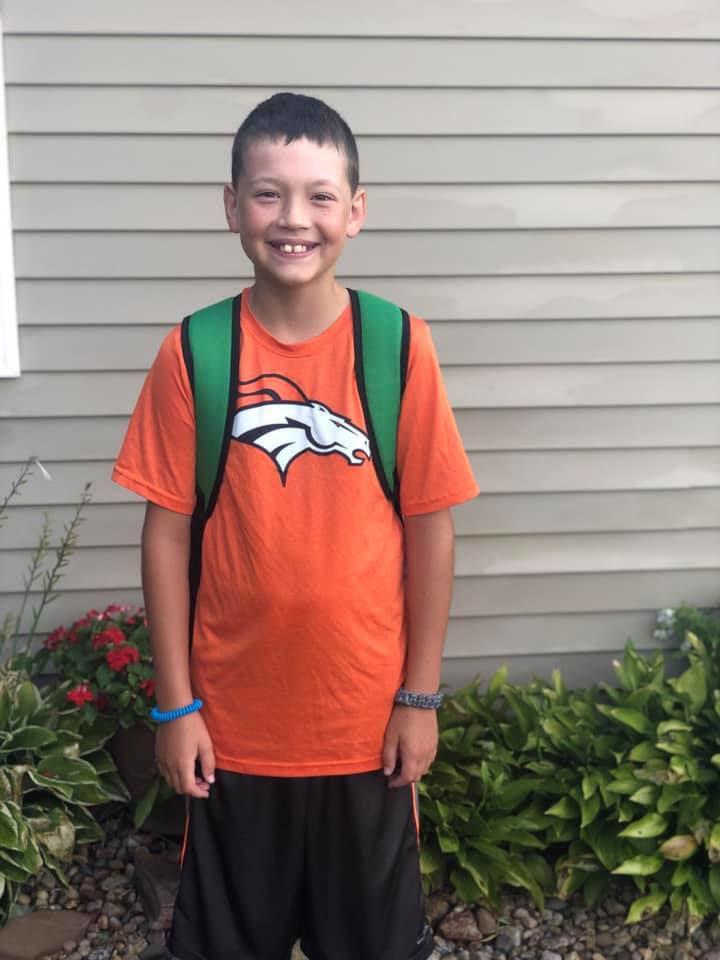 7th grade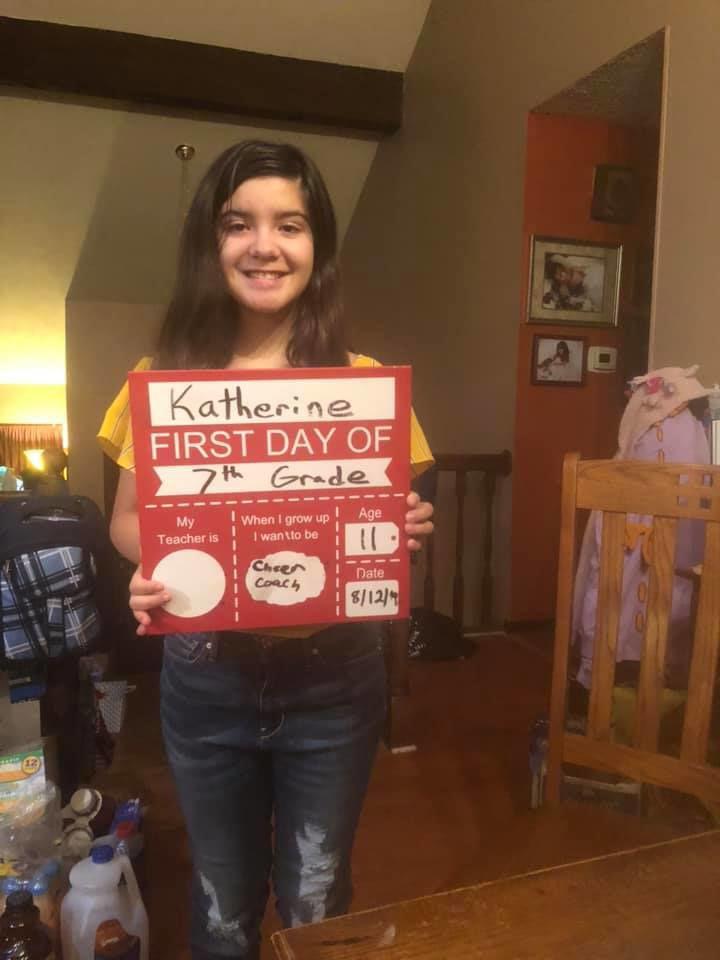 Kennedy, sixth grade, Irving Middle School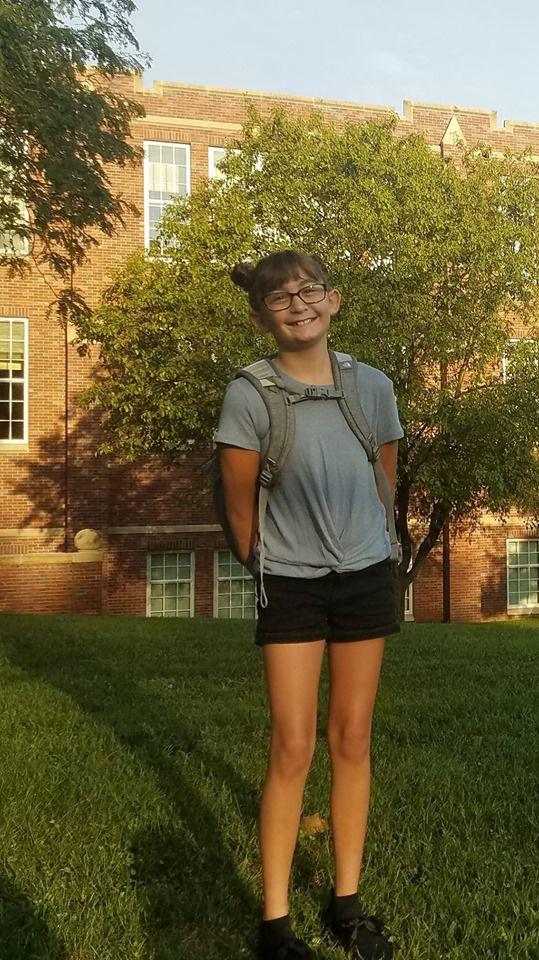 Lukas is a 3rd grader and Payton a 5th grader at Huntington Elementary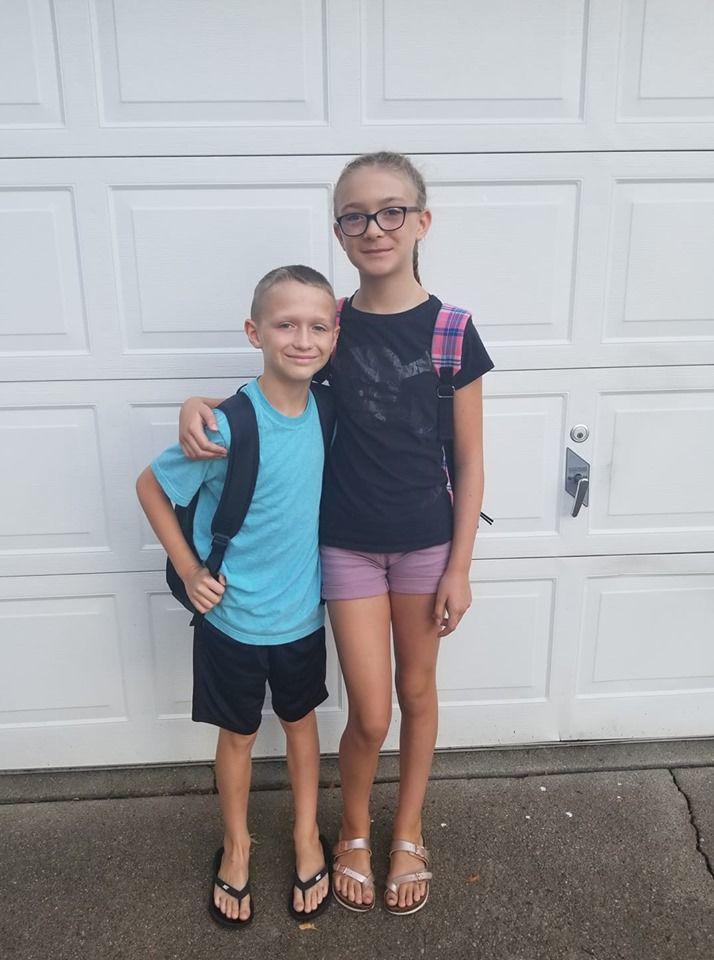 Nathan's first day of 7th grade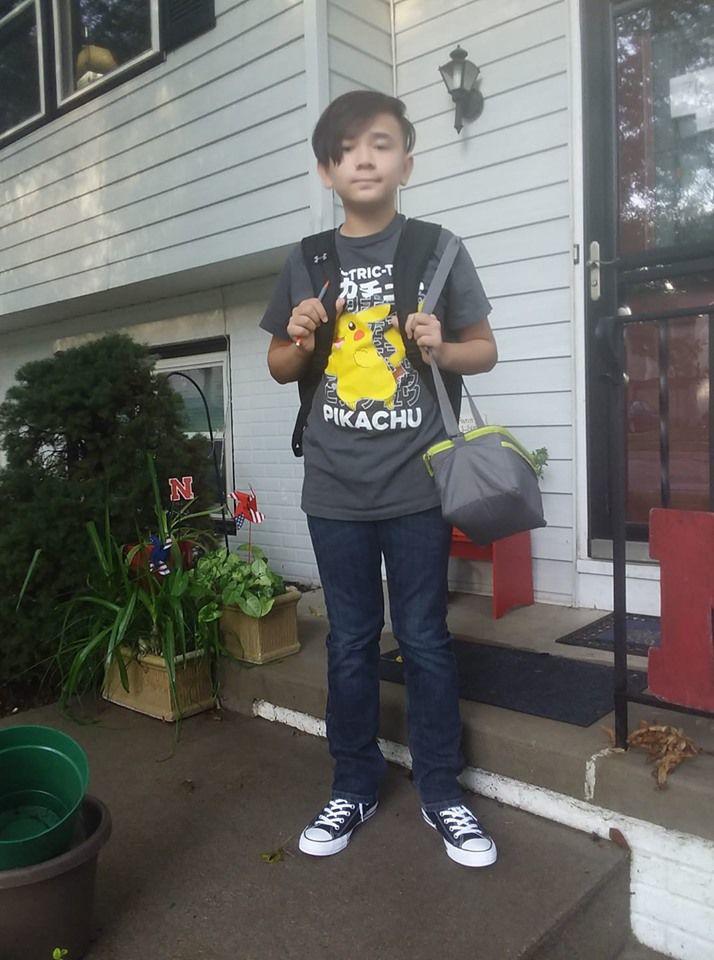 Southwest freshmen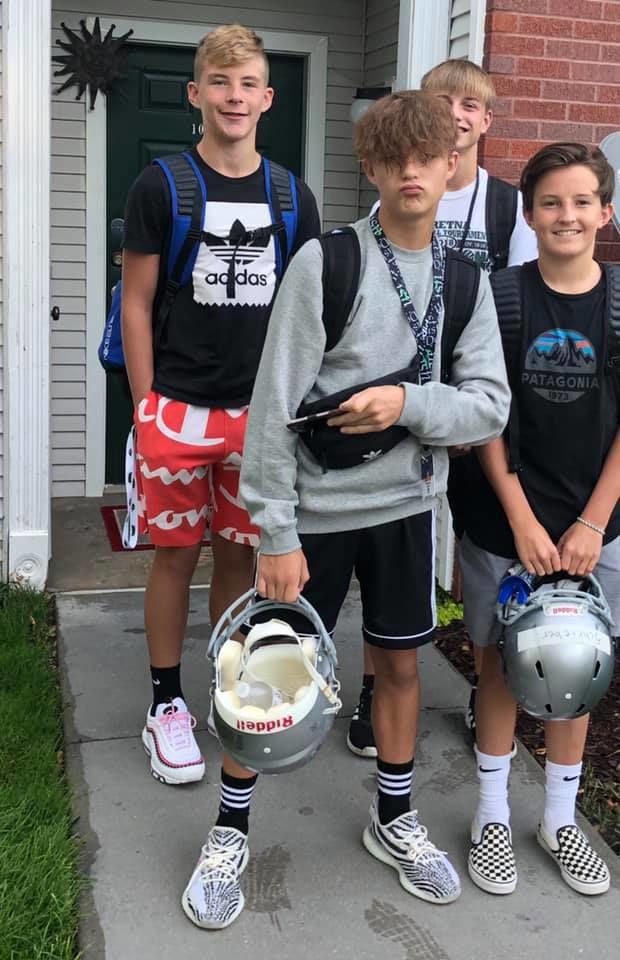 Perry boys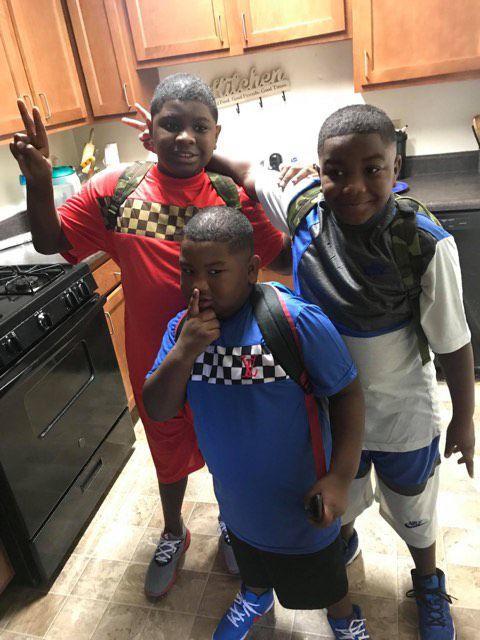 First day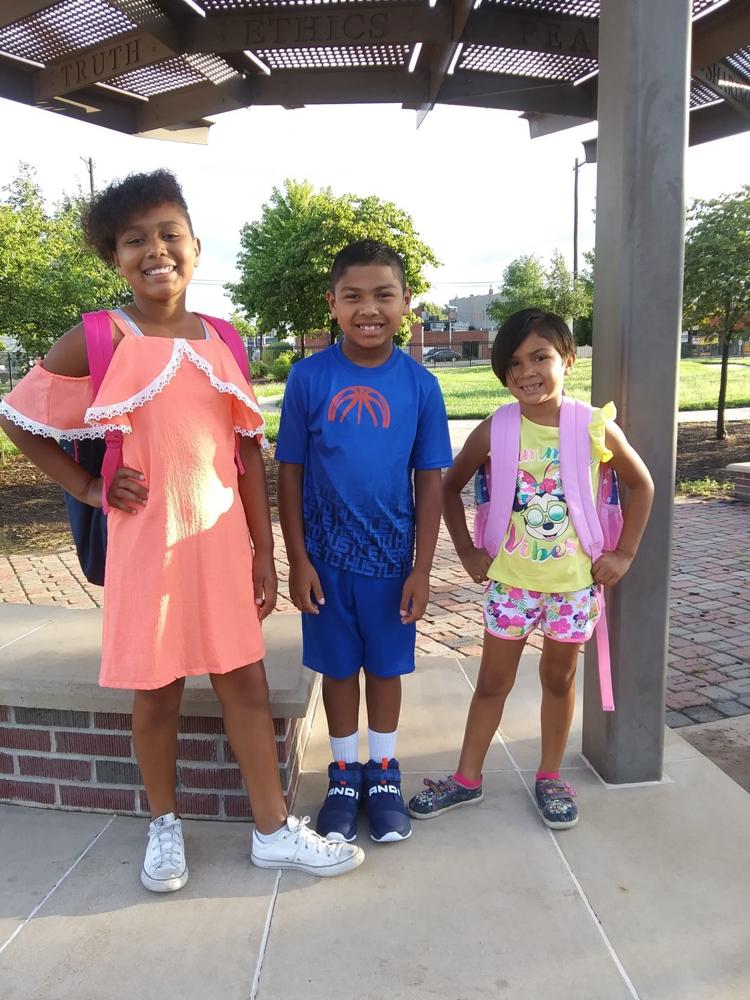 First day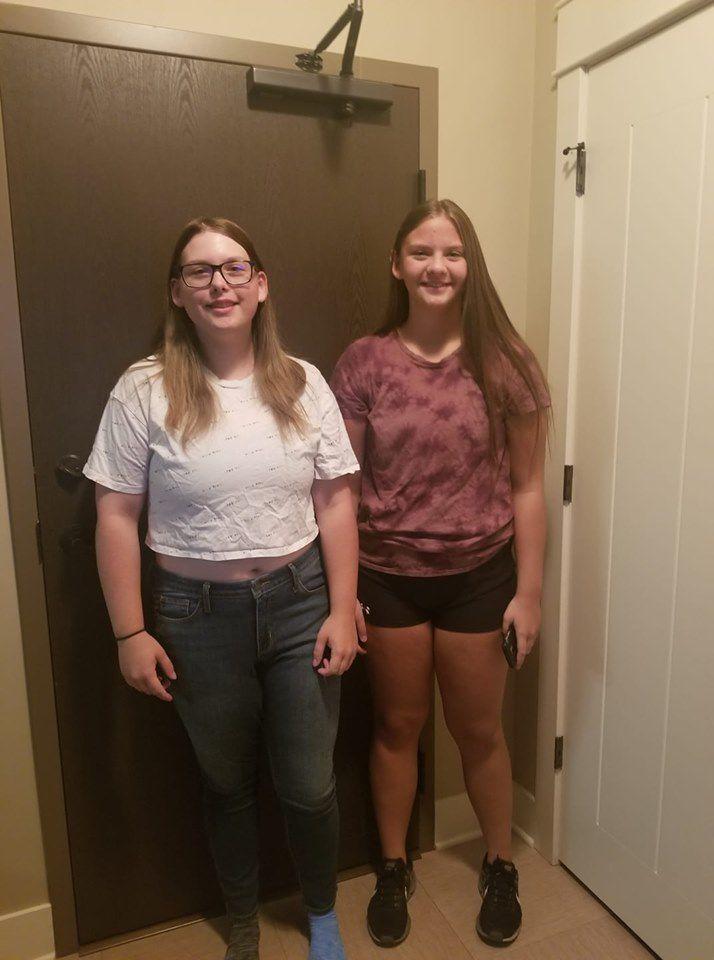 First day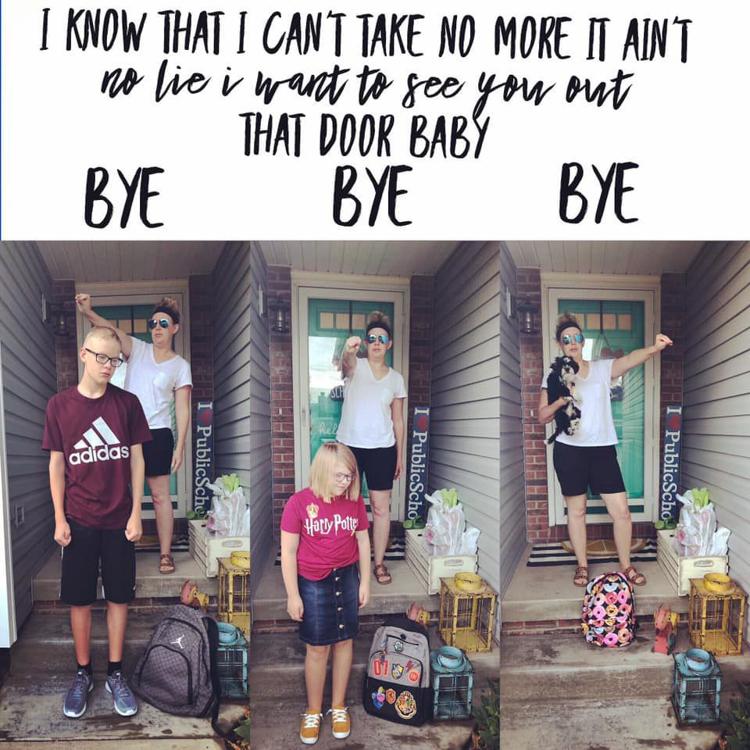 First day of 9th grade for Dillon and 6th grade for Easton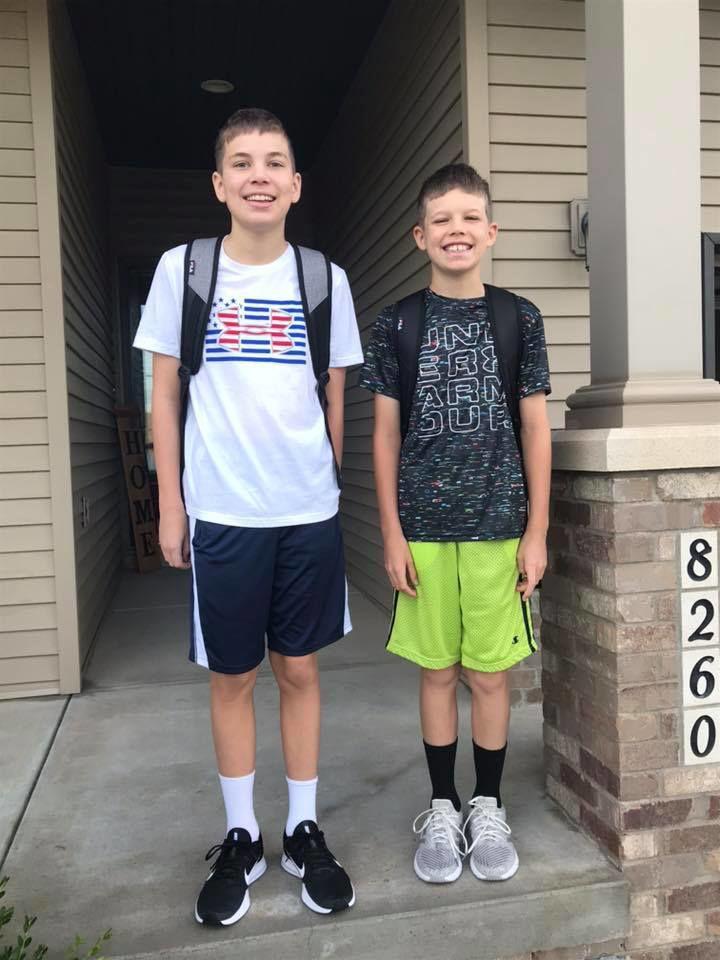 Holly
Jack starts 6th grade at Goodrich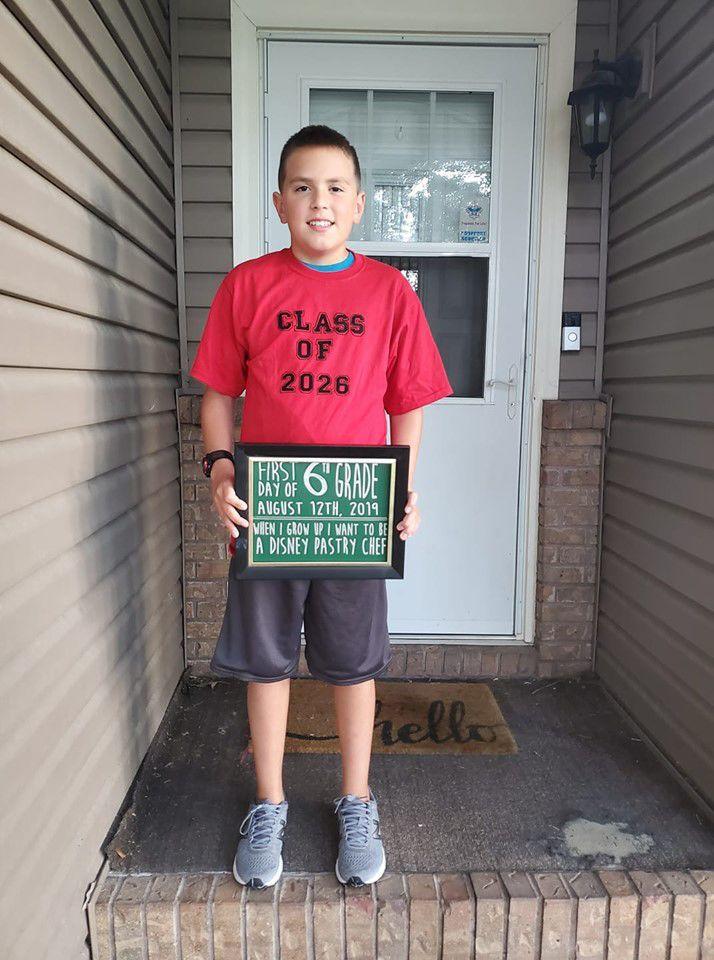 Jayden's First Day Of 6th Grade & Jeremiah's First Day Of 2nd Grade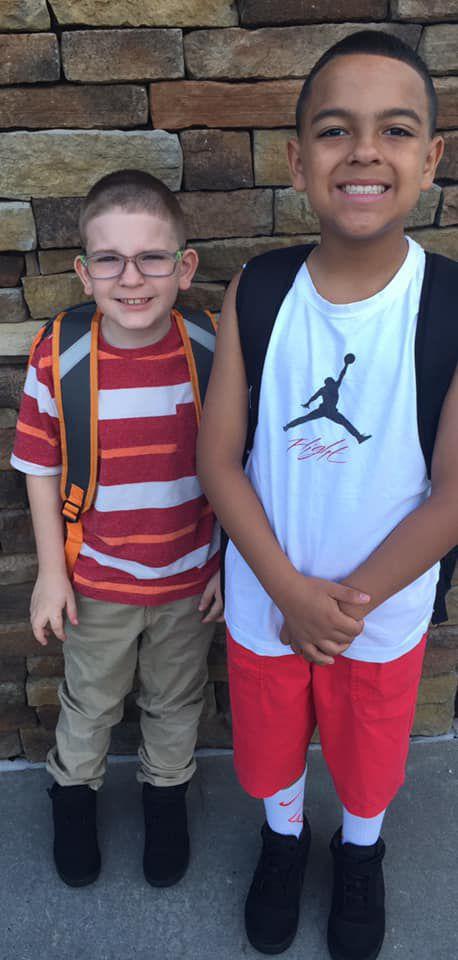 3rd grade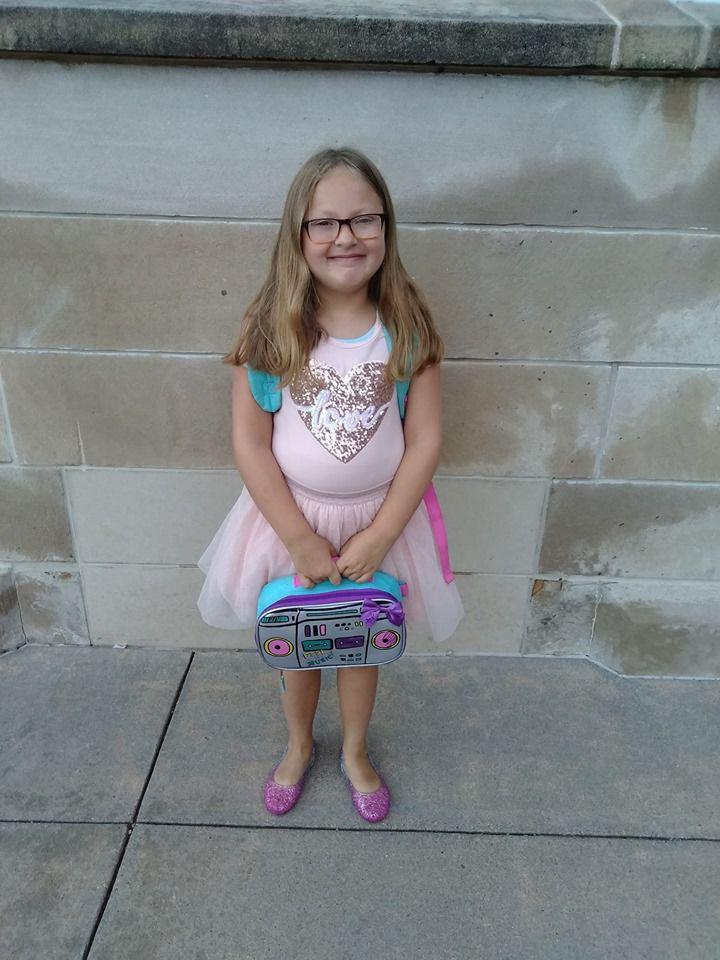 4th and 8th grade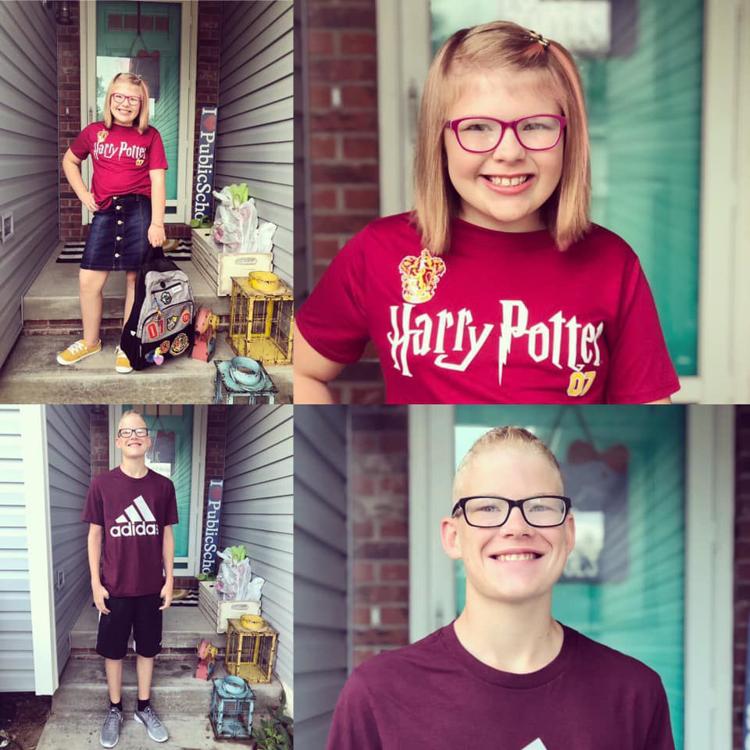 5th and 6th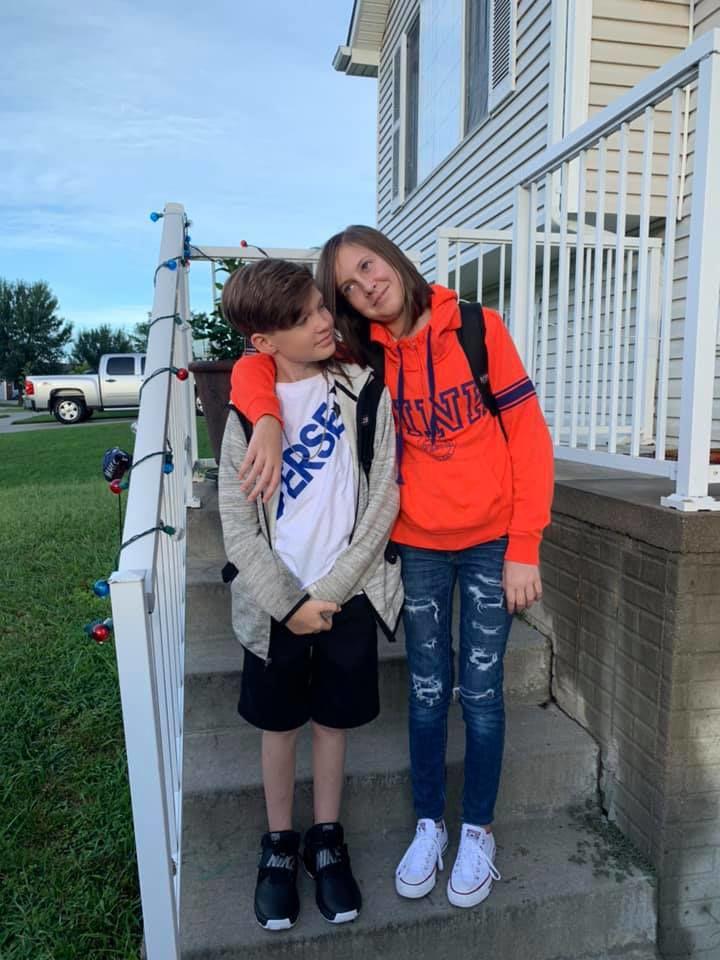 6th and 8th grade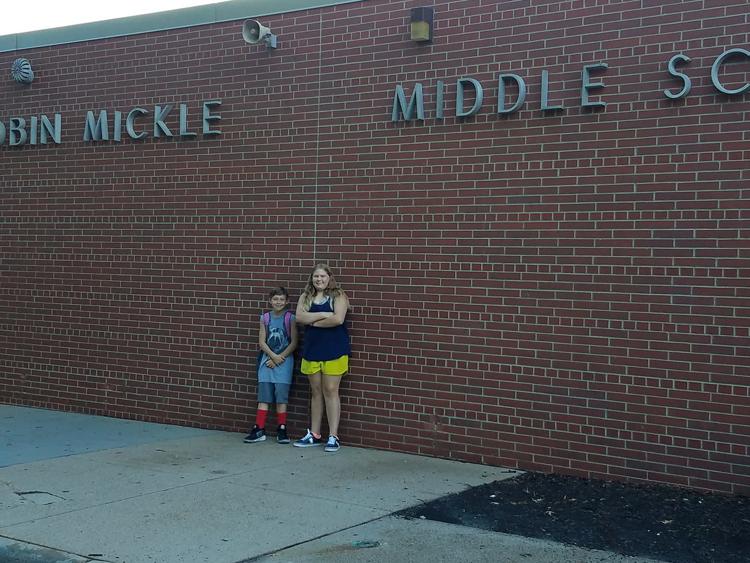 Ambree 4th grade Belmont and Ean starts 6th grade at Goodrich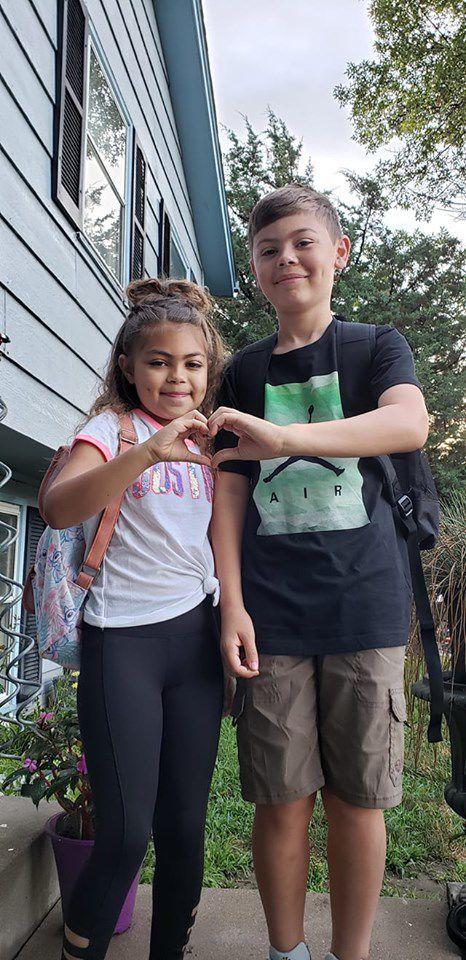 Emily 1st grade Belmont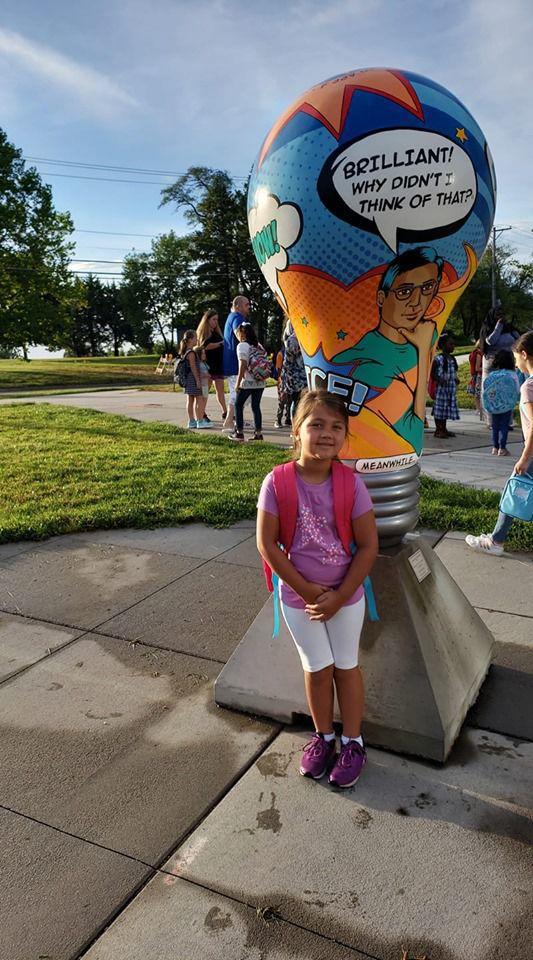 Aiden 3rd grade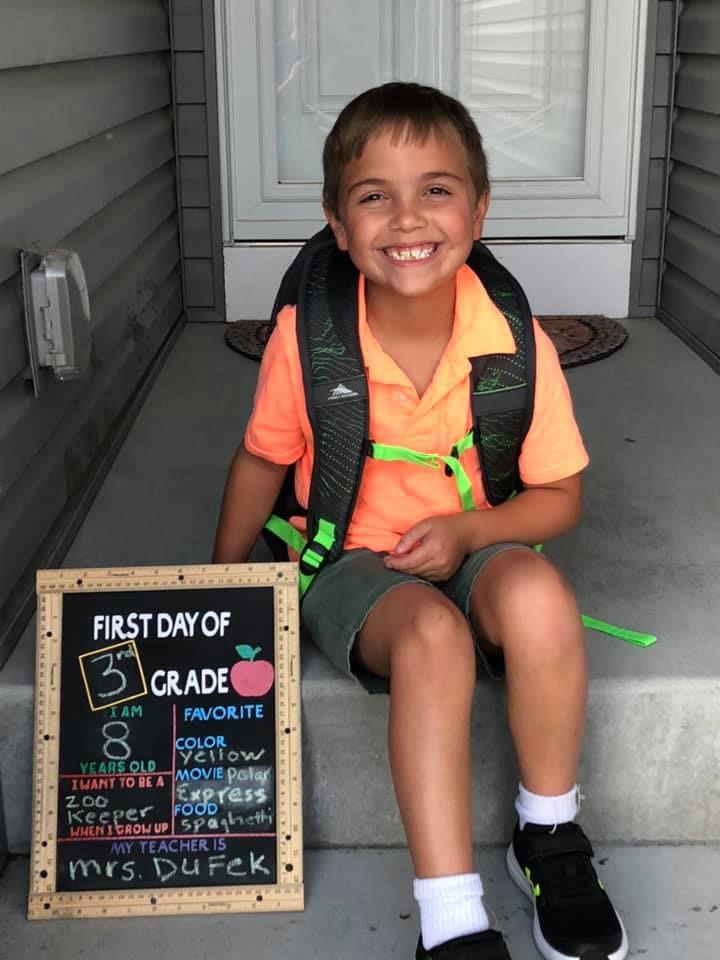 First day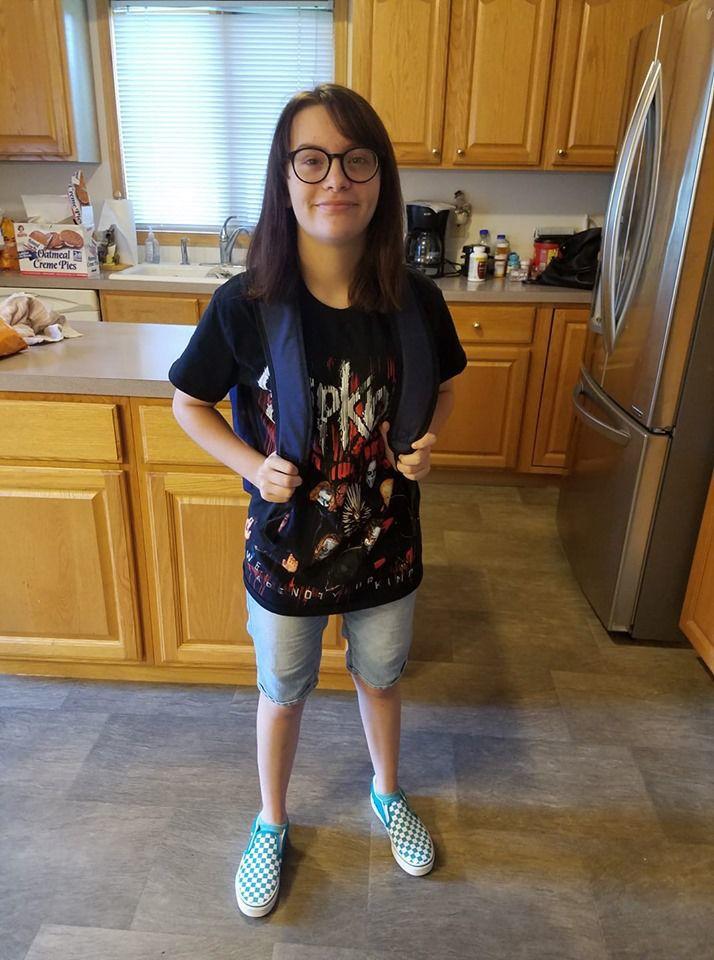 Maryssa 9th, Jade 8th,and Addysan 6th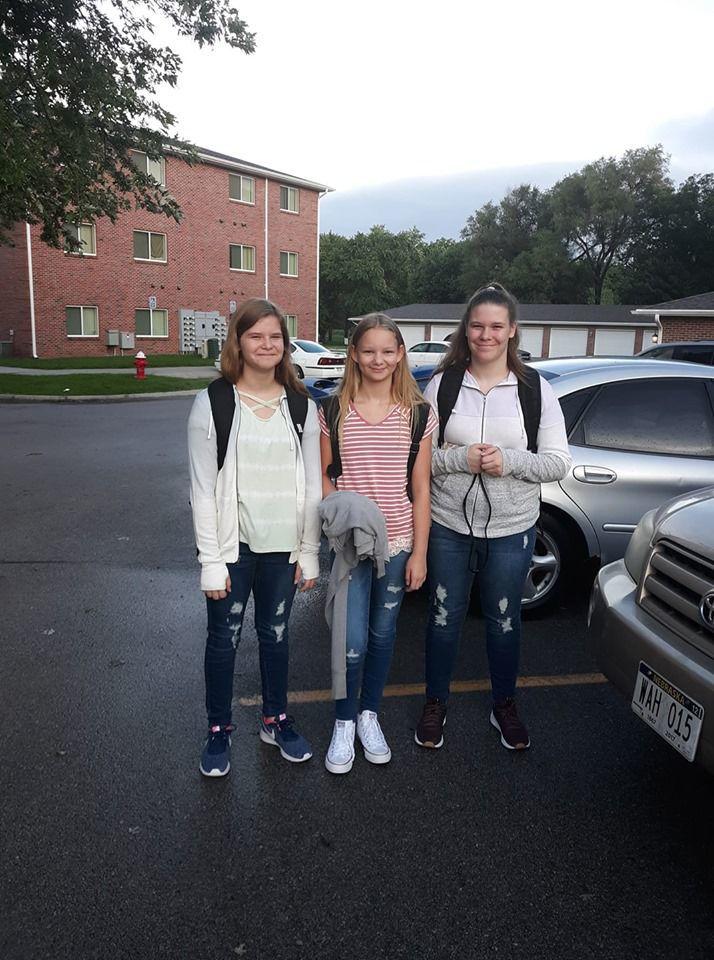 Elliot, kindergarten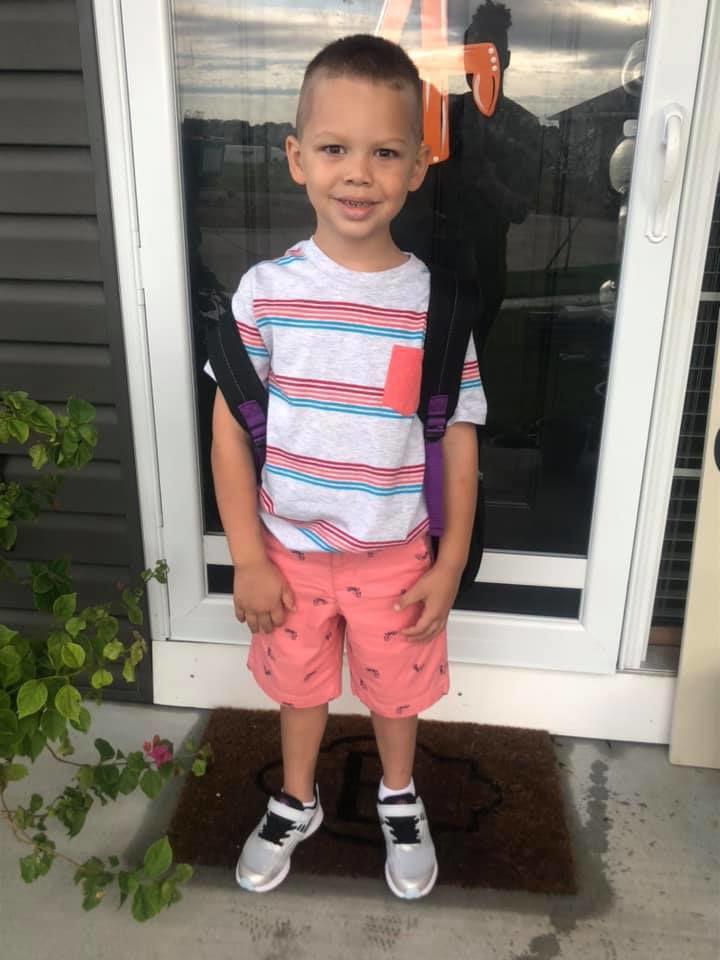 Preston second grade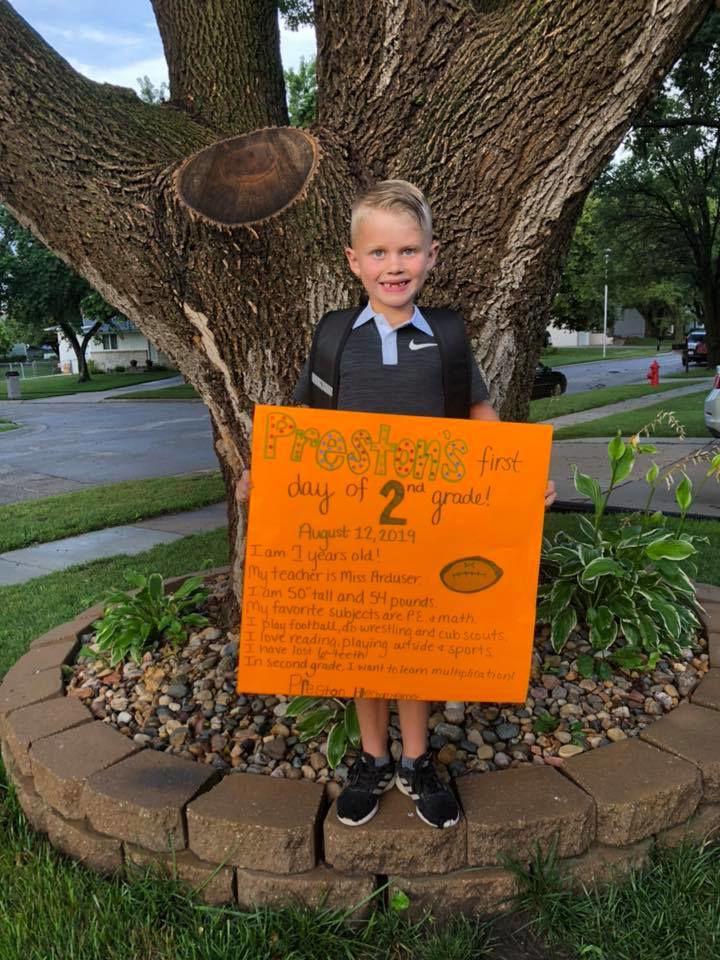 Therius and Truliah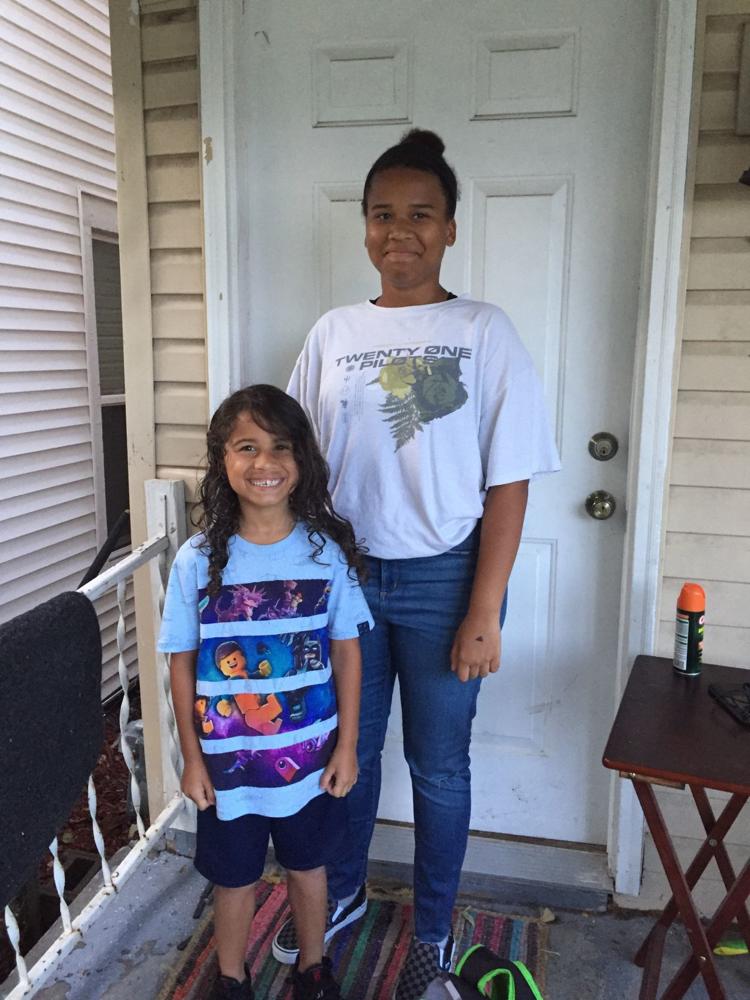 Haden Hill 9th grade at Southwest High School and Nathan Hill 6th at Scott Middle School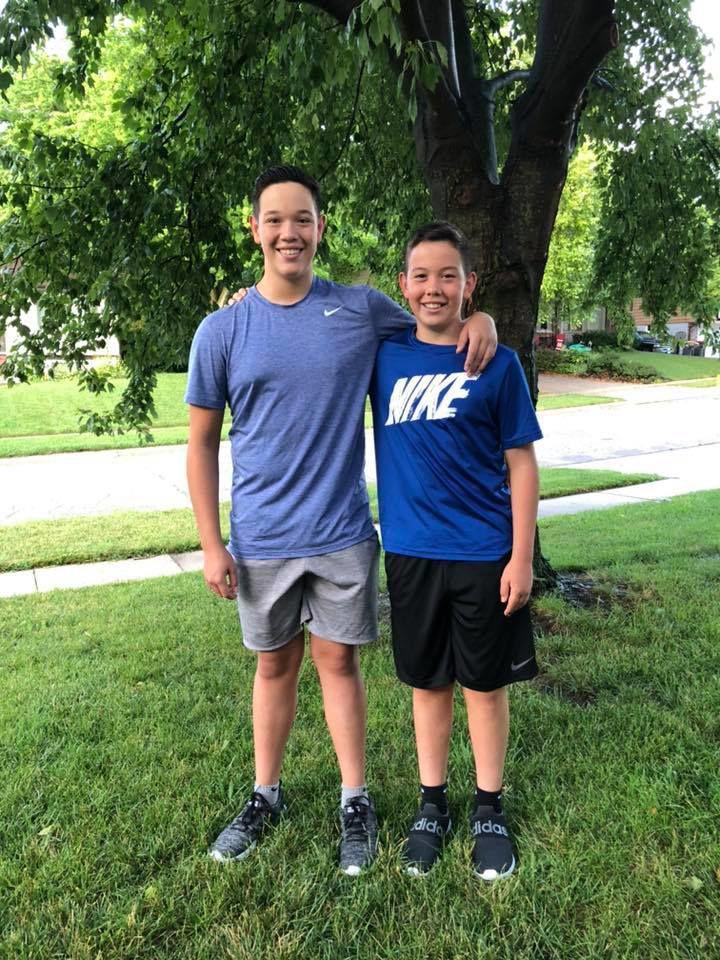 Emma 6th grade Goodrich