On April 1, which seems a lifetime ago but is only a blink in the long arc of history, Ed Zimmer, knower of all there is to know about the aging architecture of Lincoln, retired.
He retired to a socially distanced shower of love, much of it in the form of limericks.
There was a smart man named Ed,
Who had loads of history in his head.
He retired from Planning,
Nine to five he is banning,
From city employment he fled.
Zimmer, who often sent retiring colleagues off with a limerick of his own, was to have had a bustling retirement reception with mingling and toasting to his many years as the city's historic preservation planner.
Instead, he stood 6 feet away from a small group of colleagues for his fond farewells — with a break for an Ed Zimmer Day declaration from the city — before departing the second floor of the County-City Building, the word emeritus behind his title.
"He signed up to be an intern," said David Cary, Lincoln-Lancaster County Planning director and Zimmer's former boss. "He wants to be able to have access to the files."
Because once a historic preservationist, always a historic preservationist.
He'll be helping on a project researching Nebraska architects, said Zimmer, 68. And he'll likely still be answering questions from those lucky enough to have his cell number or the ability to recognize him on the street.
He'll work on his old house in the middle of the city.
"It's a whole new slower pace."
Zimmer and his partner, Pat Beck Langfeldt, have been spending these first few months of retirement quietly. Walking and biking and avoiding the daily crush of COVID-19 news.
They bring home takeout from The Oven in the Haymarket on Tuesdays, those Indian food lunches a longstanding lunchtime tradition for Zimmer.
His daily grind will be done,
Eddie can go and have more fun.
Just how happy they can be,
Into the sunset they shall run.
The sunset man served on the school board for 19 years and gave hundreds of history tours — on foot and by bike and on buses and trolleys — through cemeteries, alleys and homes.
He's a father of three grown-up children and grandfather to sweet Harriet, nearly 3.
"I'm a noticer," Zimmer said. "I think that's the way I look at the city as I drive through it, walk through it, bike through it."
A "walking historical landmark," said Cary.
And the history of Edward Francis Zimmer goes like this: A middle child in a devout Catholic family of seven in north Omaha with a cabinetmaker father and a mother named Mary.
A curious boy who went to Catholic schools — Holy Angels Elementary is now under the North Freeway — and then to St. Charles, Missouri, to study art history and sociology, where he became smitten with discovery.
"I liked looking at things and then thinking about them. I found out I could research things and learn about them."
Which he did. After graduation he went off to Boston University for his Ph.D. in art history and architectural history. During those 11 years, he conducted freelance architectural surveys and worked at a bank as a curator of its collection of model ships and prints and figureheads from ships. He oversaw restoration, like finding someone to carve a new tip for George Washington's nose, missing from a huge oak bust.
He was studious. His work was his fun. When he got together on rare occasions with old college friends, he wore a blank look when they told stories. You weren't there, Ed, they would say. You were studying.
And he was. Studying, researching, uncovering.
"It's fun to find out," Zimmer said last week. "Wasn't it Mr. Wizard the TV scientist who said that? I enjoyed the research."
And when he crossed the stage to receive his doctorate, he wore his 4-month-old first born, Andrew, in a Snugli under his red robe.
The next year, Zimmer and his then wife, Constance, came to Lincoln and he took the job of historic preservation planner for the city. It was February 1985.
Emily was born here the following year and Thomas, the baby, three years later.
The job was his baby, too.
"Every payday was a pleasant surprise," Zimmer said. "And that lasted for 35 years, it never changed."
He helped save and resurrect the Haymarket in the early years. He uncovered the history and significance of Haymarket Square. The Candy Factory.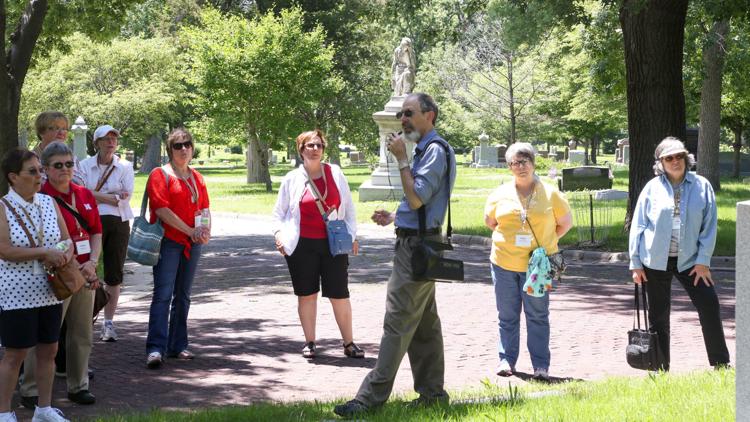 He wrote booklets about the houses and architects of the Near South.
He met Jim McKee — Nebraska's Unofficial History Man — and the two wrote history books together. "Havelock" and "Lincoln's Early Architecture."
They were often mistaken for one another, both of them slight and soft-spoken.
The men came to an agreement, McKee said. If one was complimented for the work of the other, they would each accept the praise graciously.
They had similar but distinct areas of expertise as historians, McKee said.
"Ed is the National Geographic and I am the People Magazine."
Everyone has a superlative for the dry-witted historic planner.
"He is an amazing leader," McKee said. "He knows more about the ins and outs of the city charter than anyone in the planning department, and it seems like he always has."
"He's incredibly well-read, and a really good historian," said Marilyn Moore, former associate superintendent of Lincoln Public Schools. "And a really good observer of what's going on today and what that might mean for the future."
He was a gem on the school board, she said. And a pretty good guy to buddy around with at a conference in a new city.
"Wherever it was, Ed always knew the architecture. It was just a joy to be in the car with him."
His tours weren't bad, either. Wyuka Cemetery. The Near South. The homes and businesses where John Johnson — an African-American photographer in the 1920s — shot portraits of Lincoln's black community.
He ended up co-authoring a book on those photos, "Lincoln in Black and White."
The job he took in 1985 fit Zimmer and he fit the job.
Developer Joe Hampton once introduced him as an "unrepentant bureaucrat" at a LIBA meeting.
And the historian didn't argue.
He took seriously the mission and mandate of the bodies he served. The Historic Preservation Commission. The Urban Design Committee. The Nebraska Capitol Environs Commission.
He's had a hand in helping get historic designation for 123 individual properties and a dozen or more districts containing around 2,000 separate buildings.
"Ed is amazing because he can take issues and craft solutions that work for everybody," said Jeff Searcy, former chair of the Capitol Environs Committee. "Whenever there was an issue it seemed like Ed had already looked into it."
Calls from reporters. Emails from real estate agents wondering about the history of a house.
Queries from excited new homeowners of old houses who wanted a scan of a building permit.
"Kind of like a birth certificate for their house and I was happy to do that."
He presided over brown-bag lunches and spoke to civic groups. He did his homework for his many meetings. Fielded calls from bar owners in the Haymarket wanting to get a sign approved, or wondering where the old bar in a restaurant originated.
He talked to classes of third graders about cool buildings in Lincoln and then waited until the next week when the teacher-directed thank yous invariably arrived.
"I'd get wonderful drawings of a skinny man with big glasses hanging by one foot out of an airplane in front of the Capitol."
The discovery and the collaboration, having a part in shaping the look of the city.
He worked under eight mayors.
He leaves the historic preservation duties in good hands, he said, with Stacey Hageman, the department's Urban Design Planner.
"We miss him dearly, but we're glad we had him for so many years," said Cary, Zimmer's boss since 2003.
"I think the thing I picked up very quickly about Ed was that everyone looked to him for knowledge on a regular basis. Not just the staff, but the community and elected officials."
The planning director knows a lot about Zimmer. Enough to make a list of 20 tidbits he calls Ed-isms.
He rides his bicycle everywhere.
He's commuted to work on cross country skis.
He had 300 people show up at a Wyuka tour last year.
His homemade scones are legendary.
He practices neighborliness and applies that virtue through his work.
And Zimmer is neighborly. Mr. Rogers without the cardigan, kind and gentle and helpful.
The limerick writer is fast on his feet, too. Last year, at a reception for the installation of the statue of Chief Standing Bear in the U.S. Capitol, a fellow guest searched for a place to set her wine glass. Zimmer nodded his approval at the waist-high marble base of a nearby statue of Edmund Kirby Smith of Florida.
He was a Confederate general, the historian said by way of explanation.
Down went the wine glass.
Zimmer was patient with ill-formed questions and reporters' deadlines — often one and the same. He seemed to know it all without ever being a know-it-all.
And he remains ever-curious, ever the public servant.
"I ask him questions on a regular basis," said Wayne Boles, who met Zimmer long ago through their mutual interest in city history.
"I've been in touch with him since his retirement; I'm still asking him questions."
And Zimmer is happy to answer them.
If he doesn't know, he'll look it up, and as a volunteer intern at the Planning Department with 35 years experience, he knows where to search.
Years ago, the divorced dad joined St. Paul Methodist Church. He liked the building's architecture, the friendly people, the minister's sermons. He started driving the church van to pick up members who needed a ride to worship and, last year, one of the ladies he'd come to know ended up at Tabitha.
He went to visit 95-year-old Lois Reed and met her daughter.
"He brought her daffodils from his garden and lifted her spirits every visit," Beck Langfeldt said. When her mom died, she invited him to the memorial service and later to meet for coffee so she could hear his stories of the pair's friendship.
Coffee led to a walk in the Sunken Gardens and off through the Near South and another walk on another day down Sheridan Boulevard.
And Zimmer still notices.
"I recognize something everywhere I go, and I also see something I want to learn more about."
There are things to notice and learn about in old neighborhoods and in the growth around the edges, too.
"To work for a department that was working on the whole city was fascinating and uplifting," he said. "I see their good work everywhere I go."
The couple plan to travel in the months and years ahead. Spend time with their kids. Climb a few mountains.
Back in January, Zimmer let his colleagues know he'd be leaving them on April 1.
He included a limerick he'd written in 2006, the year he qualified for early retirement, but didn't take it.
And he ended with one last verse.
Full thirty-five years have flown.
My forehead and my children have grown.
Now to hike and to write,
To watch movies day or night,
Out the door I'm ready to be shown.
PhotoFiles: Whittier Junior High in Lincoln
Whittier Junior High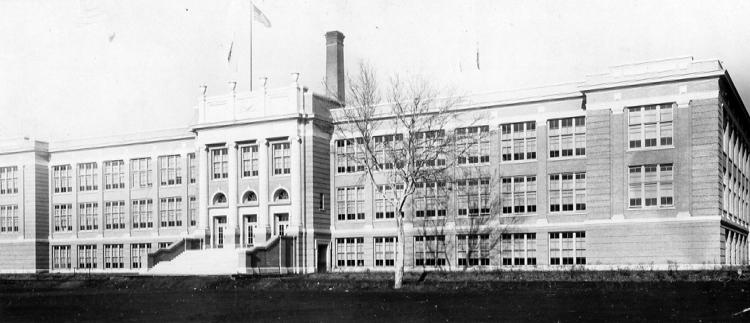 Whittier Junior High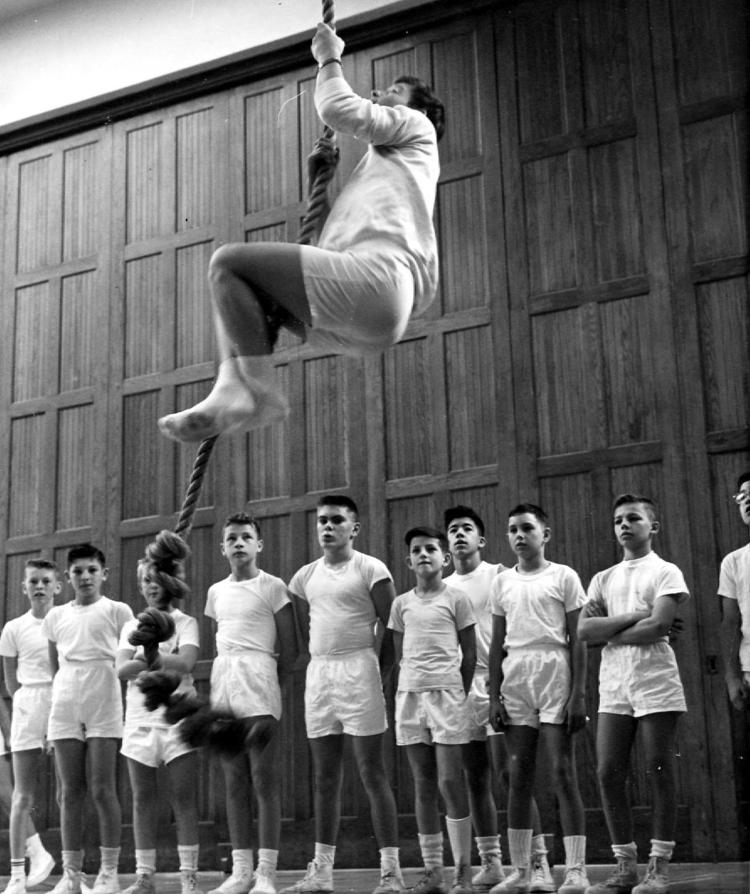 Whittier Junior High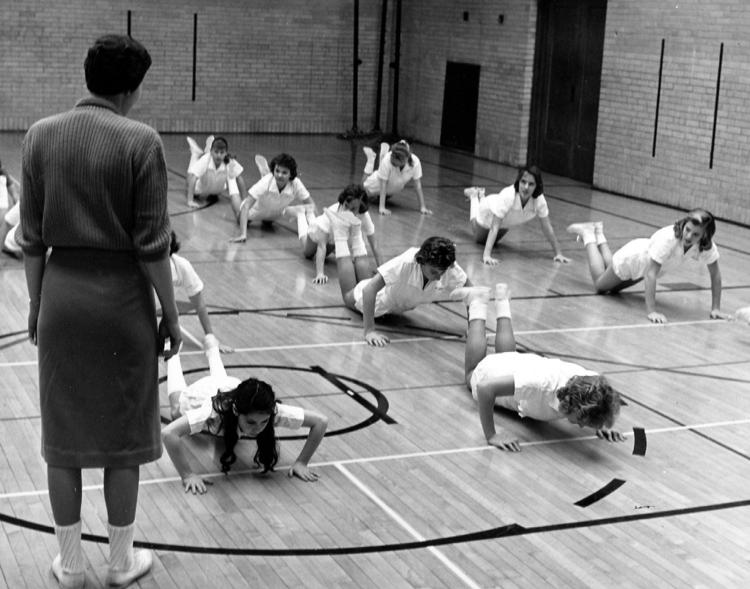 Whittier Junior High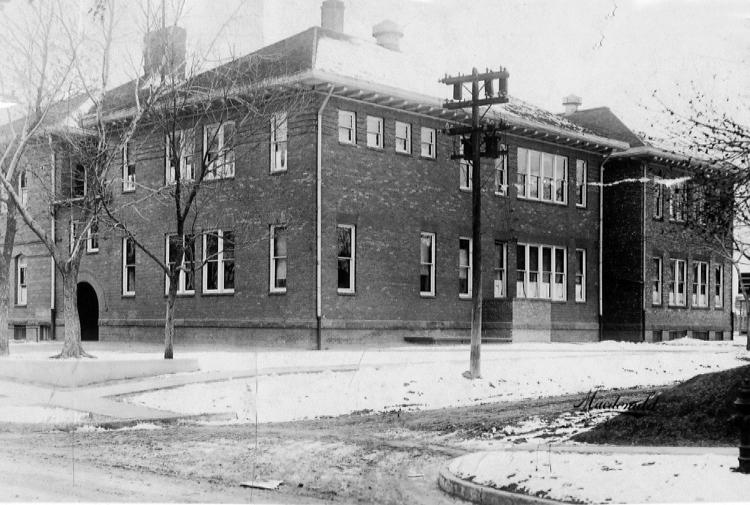 Whittier Junior High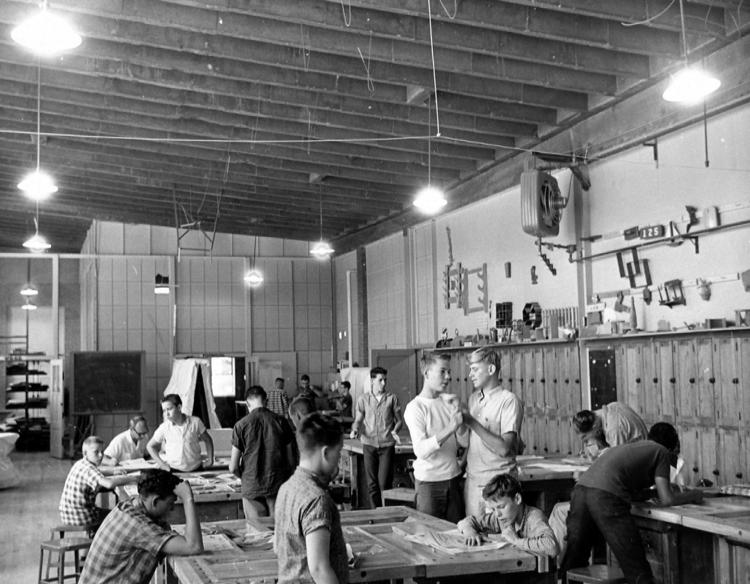 Whittier Junior High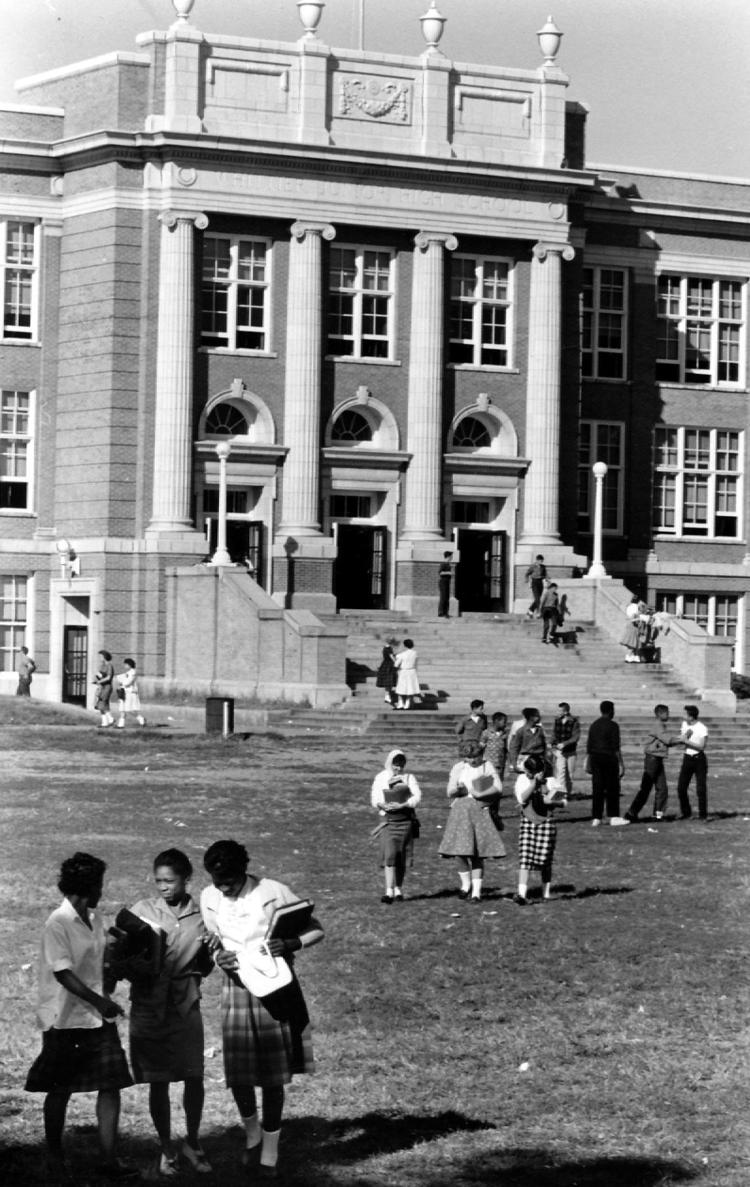 Whittier Junior High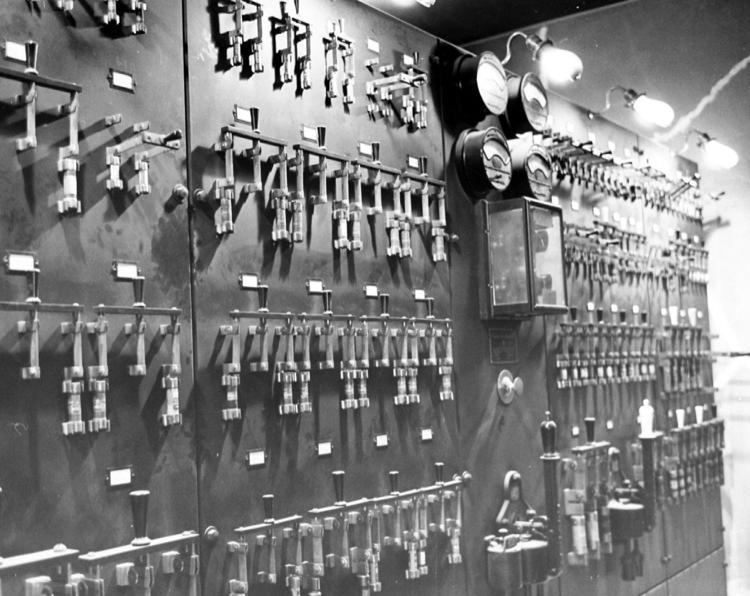 Whittier Junior High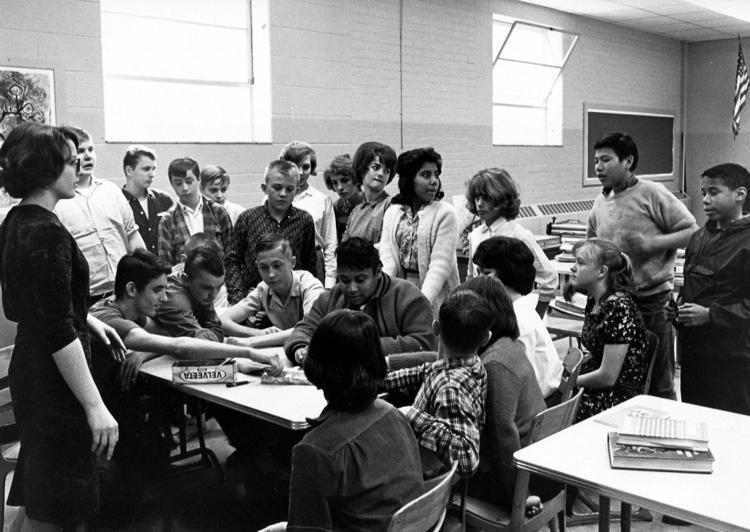 Whittier Junior High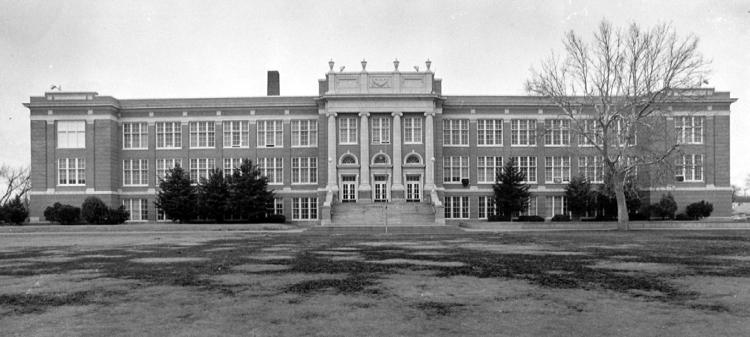 Whittier Junior High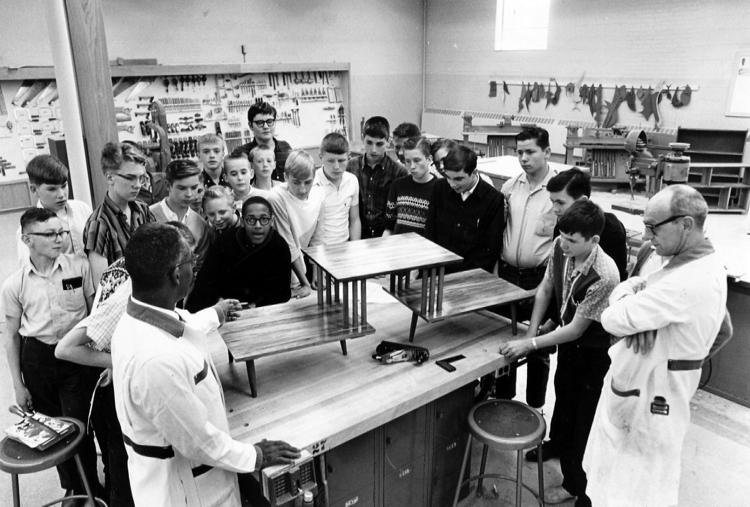 Whittier Junior High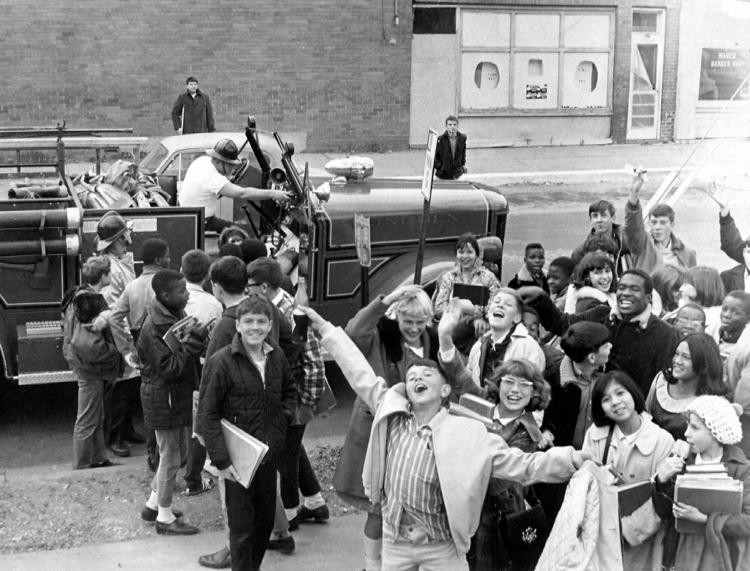 Whittier Junior High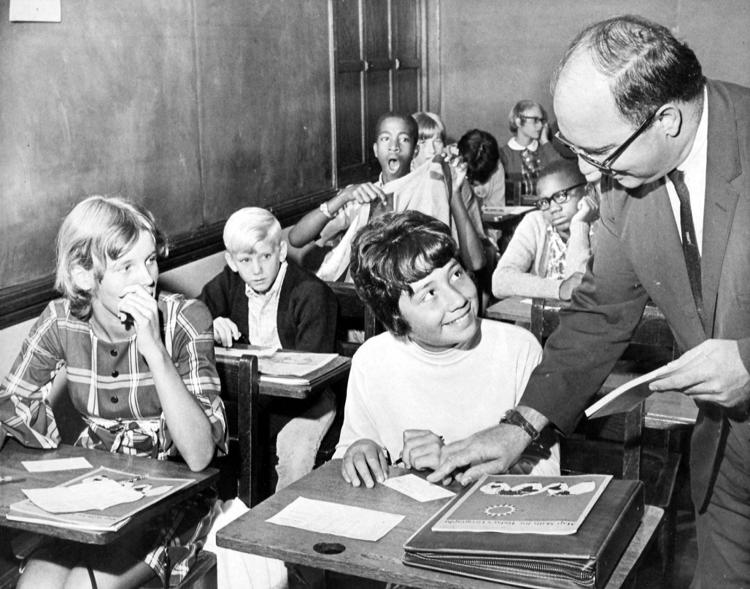 Whittier Junior High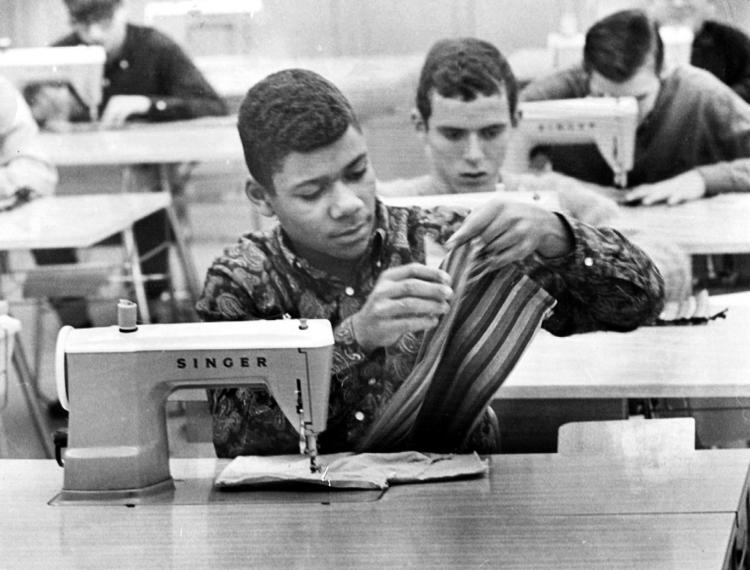 Whittier Junior High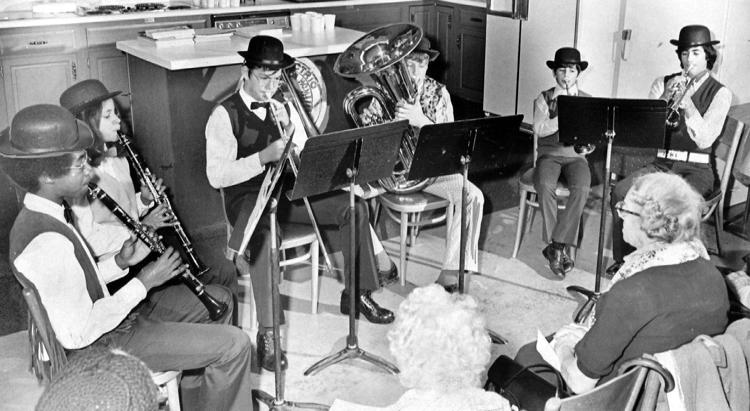 Whittier Junior High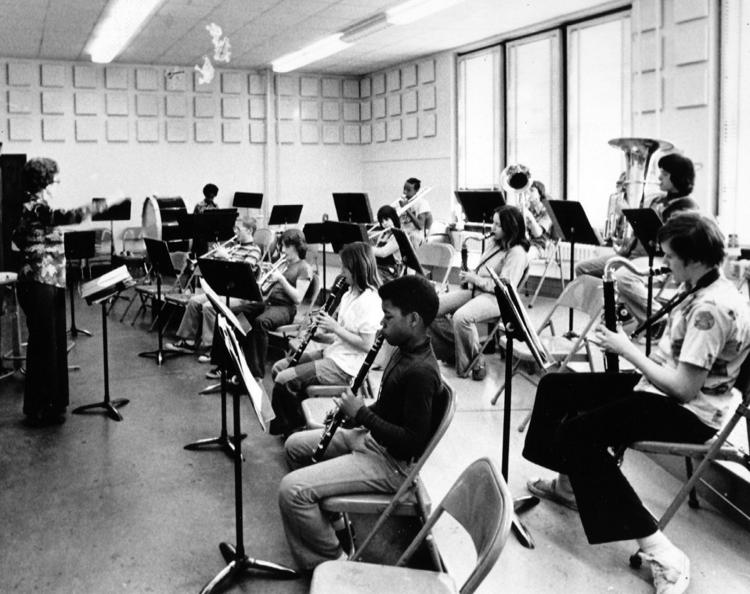 Whittier Junior High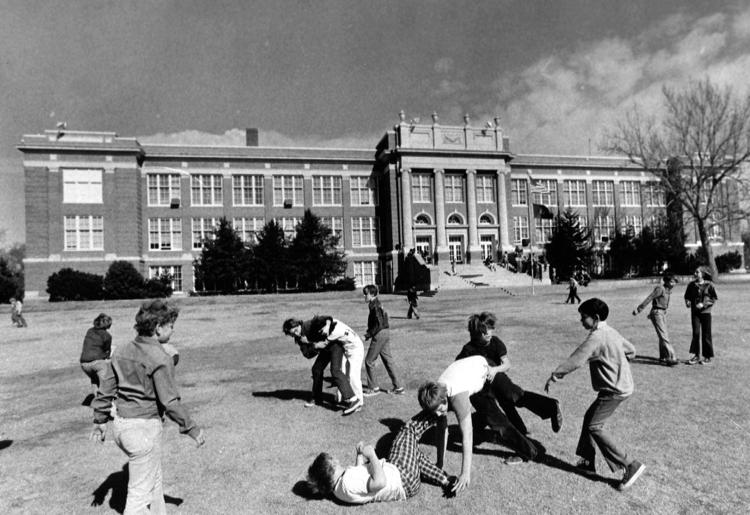 Whittier Junior High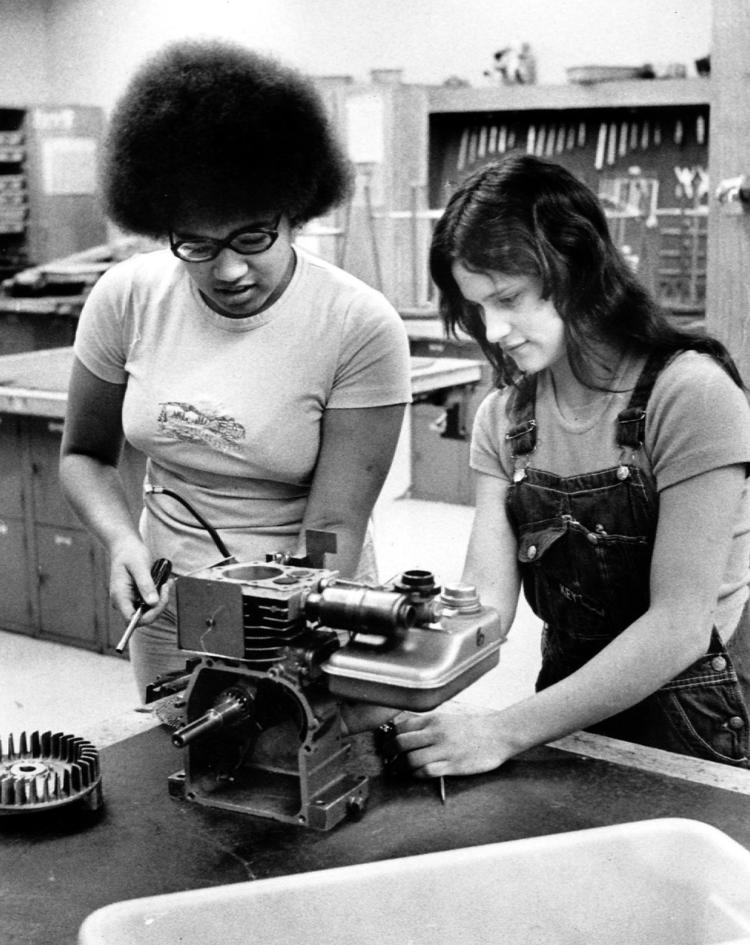 Whittier Junior High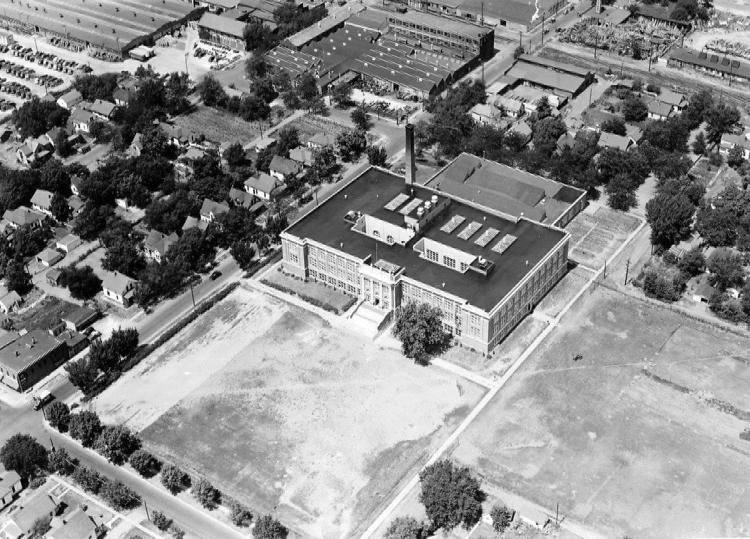 Whittier Junior High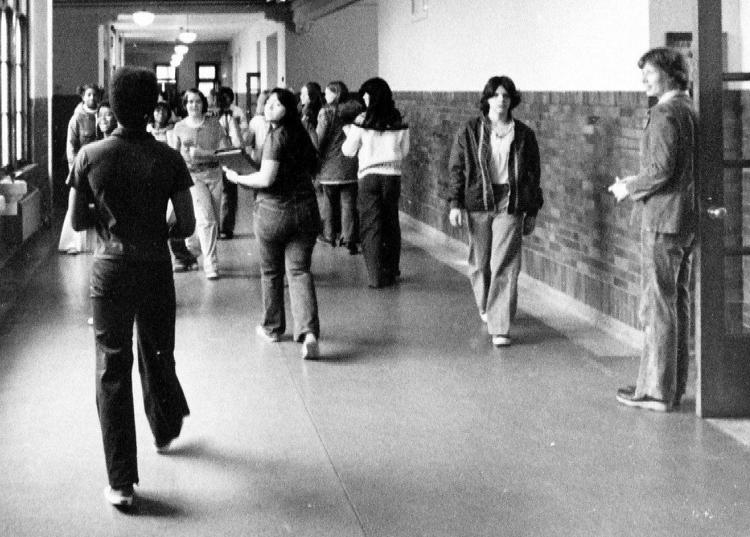 Whittier Junior High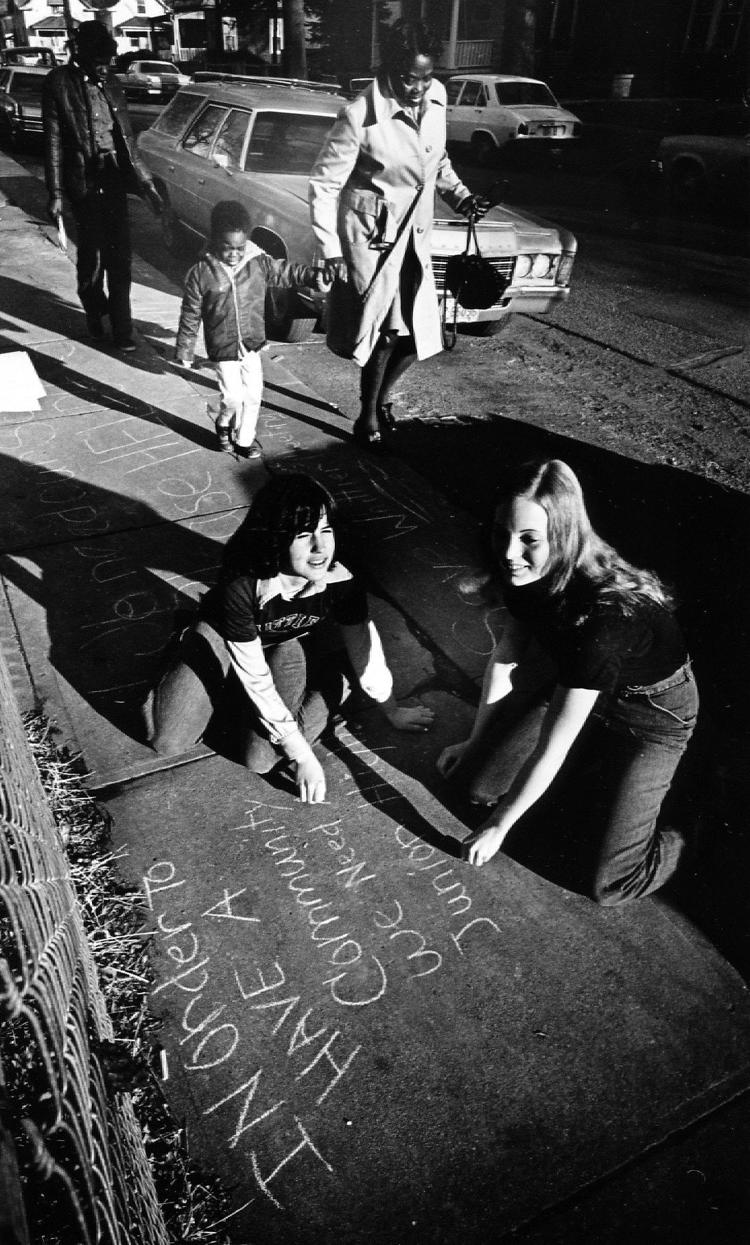 Whittier Junior High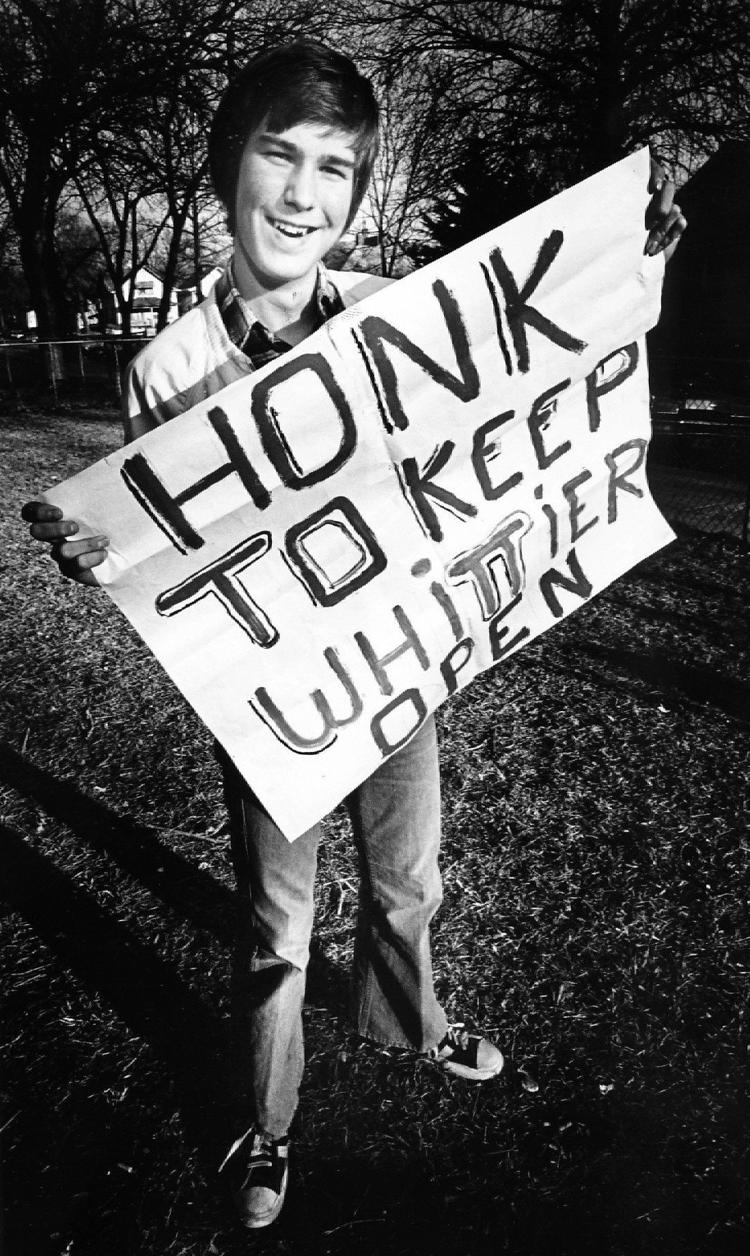 Whittier Junior High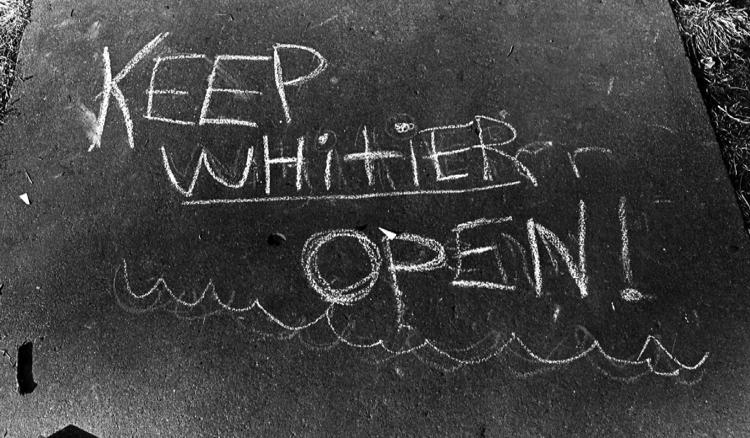 Whittier Junior High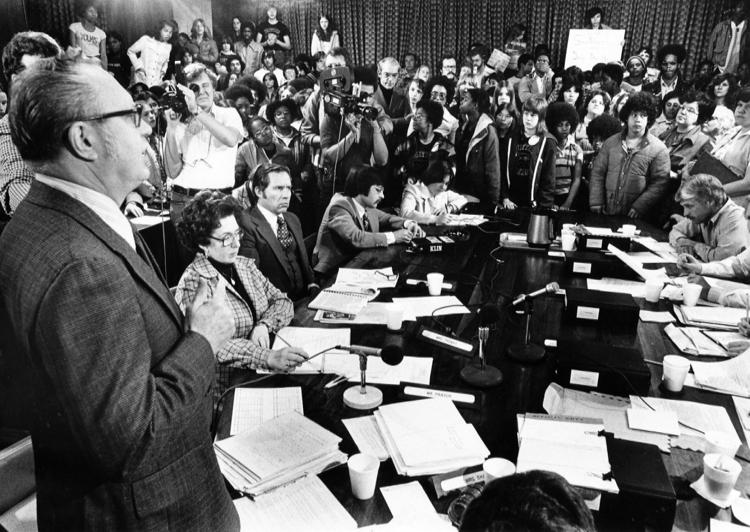 Whittier Junior High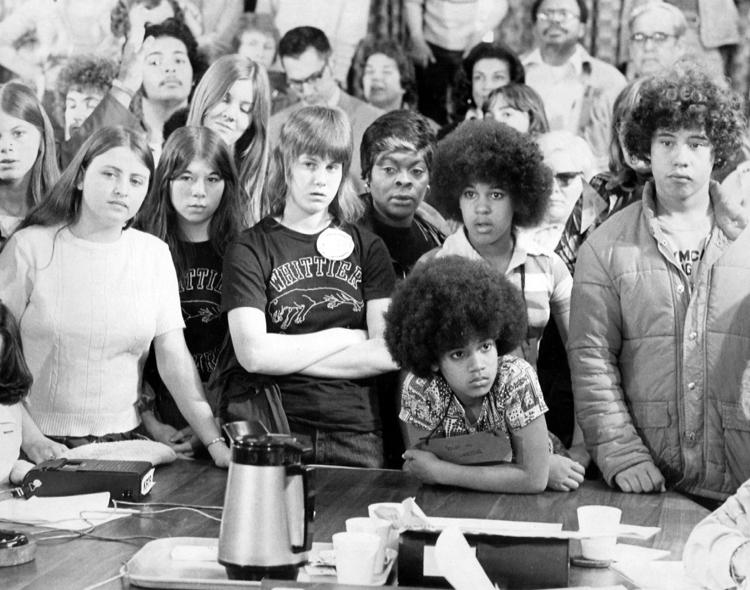 Whittier Junior High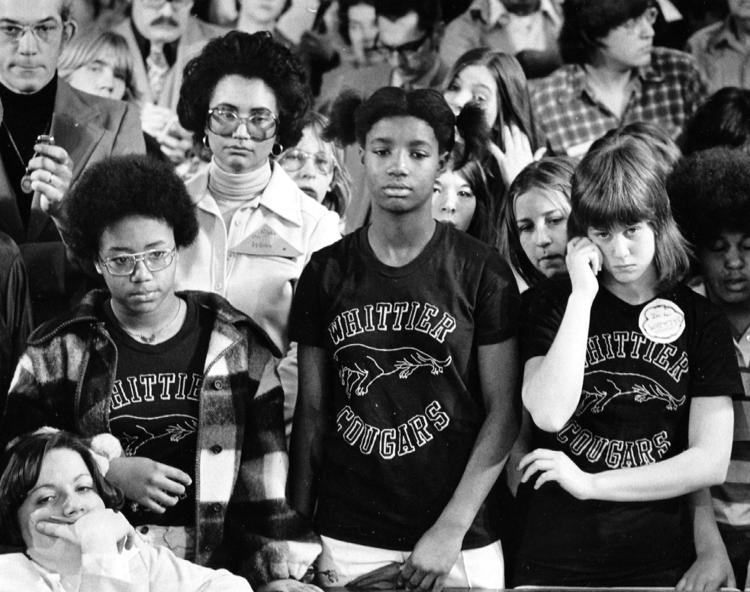 Whittier Junior High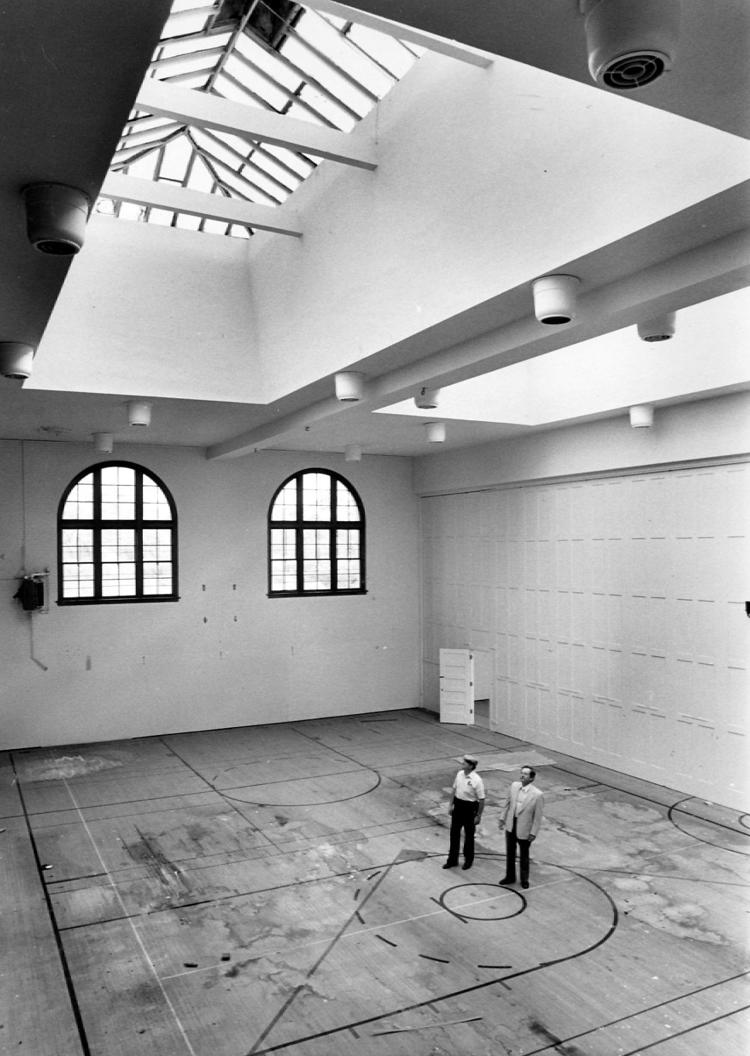 Whittier Junior High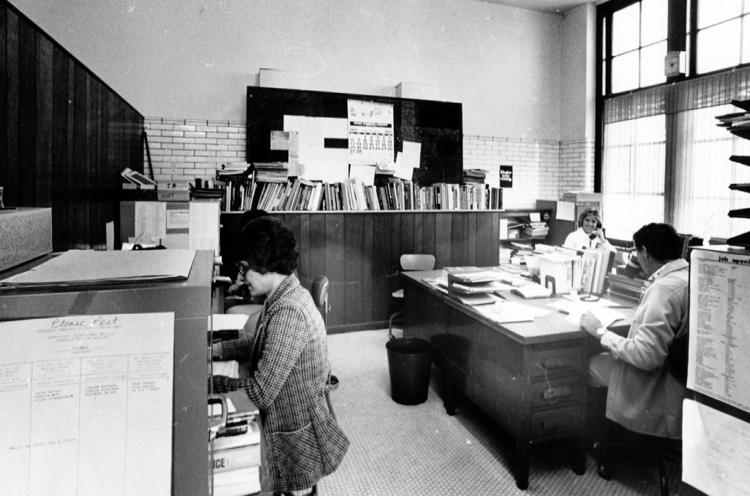 Whittier Junior High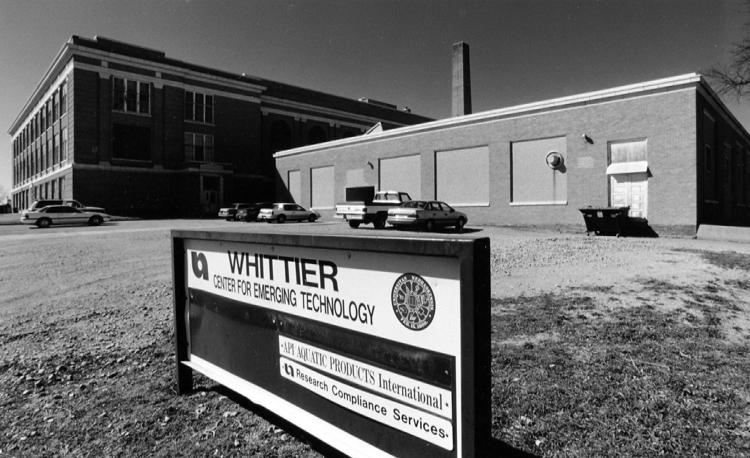 Concerned about COVID-19?
Sign up now to get the most recent coronavirus headlines and other important local and national news sent to your email inbox daily.