The wayside pulpit wants to have a word with you.
No, make that many words, but no more than five lines' worth — 15 characters apiece.
The 5-foot-tall, two-sided sign offers you one pithy message if you're motoring west past the Unitarian Church — and another when you're zooming by in the direction of the sunrise.
This month's missive to the westbound: The climate is changing faster than we are.
And to the east: In a dark time the eye begins to see.
You can thank Aura Lee Furgason for the thoughts to ponder — gleaned from calendars and cribbed from books and clipped from magazines and offered by quote-loving friends — since 2001.
Friday morning, we met at the church at 63rd and A streets, a Catholic high school on one side, a cul-de-sac on the other.
The wayside pulpit keeper (and founder) shows me her supplies. A cardboard box full of plastic letters, multiple copies of an all-capital letter, 4-inch-tall alphabet. (She often runs short of "N" and "T" but has an over-abundant supply of "U.")
She shows me the graph paper she uses to plot each quote before it goes up.
She explains the space requirements.
"Most of the quotes are too long," the 84-year-old says, dressed in jeans and a cozy Nordic sweater, looking younger than her years.
She shows me examples of some that make the grade.
"If you judge people, you have no time to love them." (Mother Teresa)
"I make mistakes: I'll be the second to admit it."
"You are loved. And so are they."
"There's a crack in everything: That's how the light gets in."
Furgason joined this open-minded church shortly after she arrived in Lincoln from Iowa in 1973 for a fresh start.
The mother of three had been raised a Protestant. "Garden variety," she says.
But she always had a different way of looking at the world, she says, a lens more spiritual than religious.
Then one day, decades ago, she picked up a magazine and read about the Unitarian Universalists.
"I thought I was the only one and it turned out there were a bunch of people just like me."
You have free articles remaining.
She joined the singles group here in Lincoln and she joined the choir and, as she traveled to conventions and visited churches in other places, she got wind of the wayside pulpit, a Unitarian convention that began in England during World War II.
The idea: Spiritual enrichment for passersby.
"To appeal to the person on the street, rather than the person in the pew," Furgason says.
She liked the concept. (She doesn't take credit for the quote, though.)
She also thought Lincoln's church could have an open-air pulpit of its own on its busy arterial.
So she hatched a plan and laid it out, hosting informational forums — Did they know 16,800 cars passed their church each and every day? — raising the money and applying for (and receiving) a grant.
The paid-for pulpit (not one penny taken from the church budget) was planted near the front entrance Oct. 1, 2001.
Its first message: Unitarians Stand For Freedom, Reason, Tolerance.
She's repeated it each autumn for 18 years now.
And one more repeat, this one in December: Each night a child is born is a holy night.
She's gotten ideas from greeting cards and books such as "Quotationary" and the one she shows me Friday, "The Little Zen Companion."
She's made one spelling error in all these years: Diety instead of deity. (Sorry, God.)
The sign changes when it suits her schedule. She watches the calendar: Earth Day, Library Week, holiday weeks, and finds something fitting. And she has the autonomy to pick and choose what she likes — no need to run a quote by anyone for approval.
"One of the things I like about it is there are no committee meetings, no every-other-Wednesday commitment."
Her hope is this: That the words she faithfully spells with plastic letters (the originals) on the weather-worn (original) sign make a difference.
That they help give passersby a feel for what the Unitarian Church is all about.
"I just put it out there and hope that it hits somewhere," she says.
And the keeper of the wayside pulpit knows it has.
Because sometimes when a new face appears in the pews and the minister asks how they found them, the visitor has an answer.
"I was driving by and I read that sign."
Unitarian Church wayside pulpit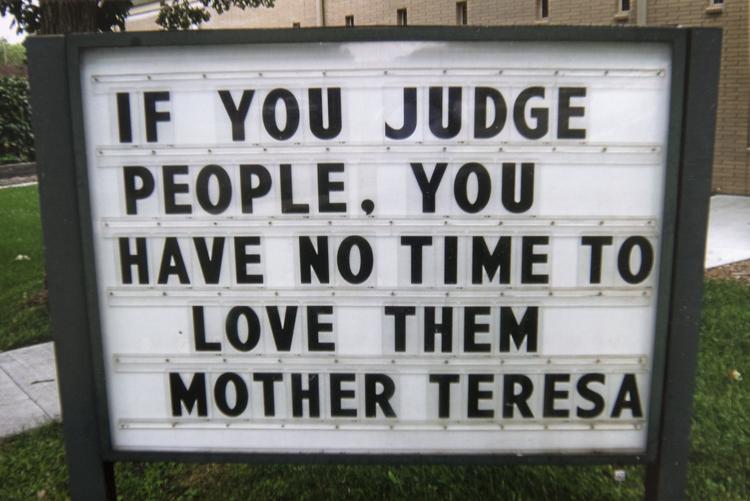 Unitarian Church wayside pulpit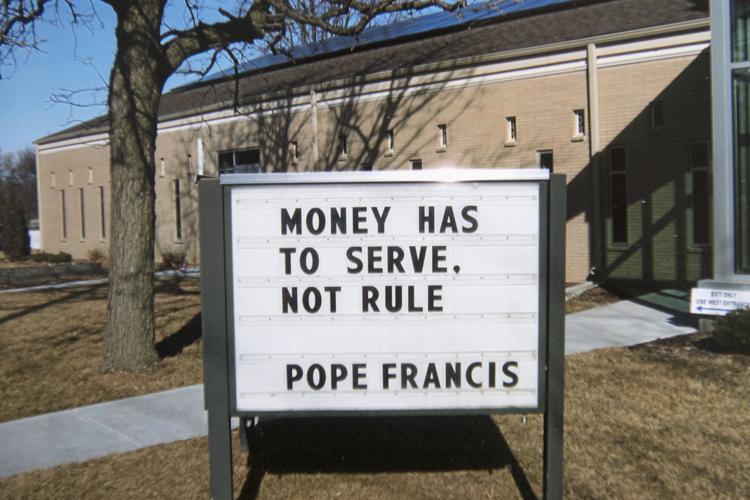 Unitarian Church wayside pulpit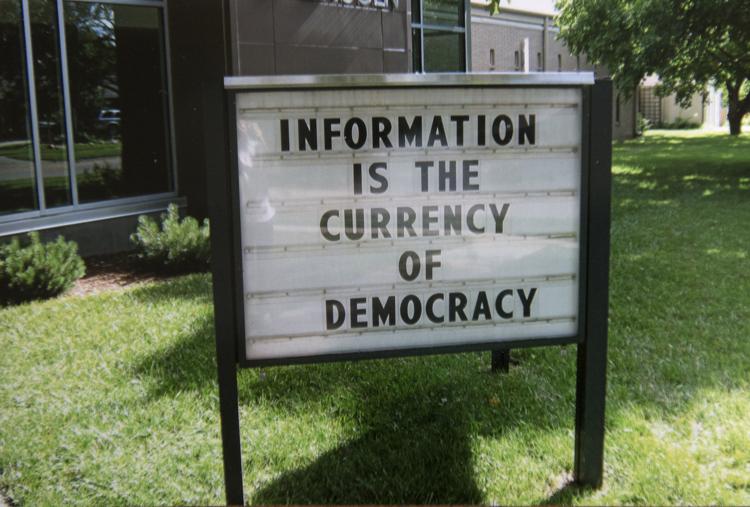 Unitarian Church wayside pulpit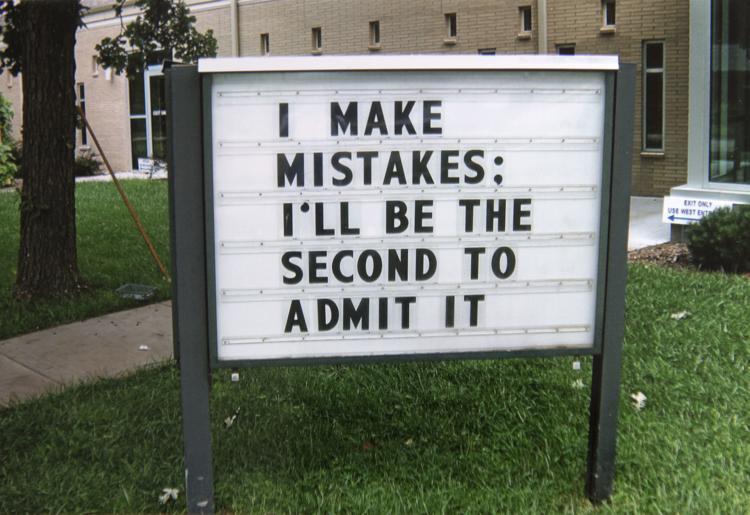 Unitarian Church wayside pulpit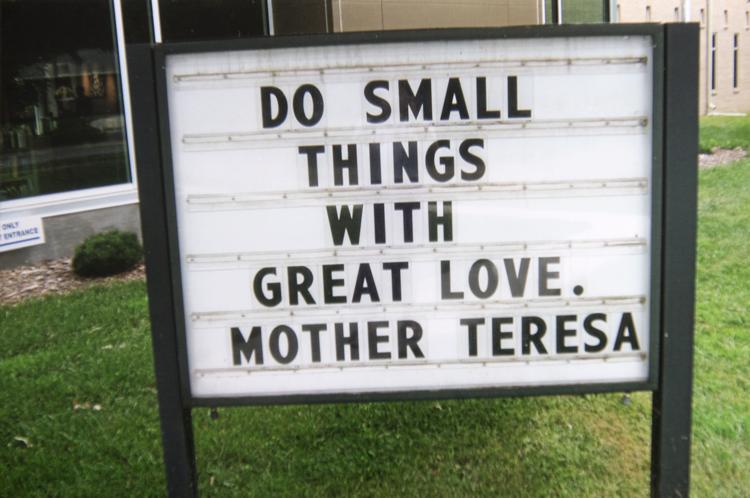 Unitarian Church wayside pulpit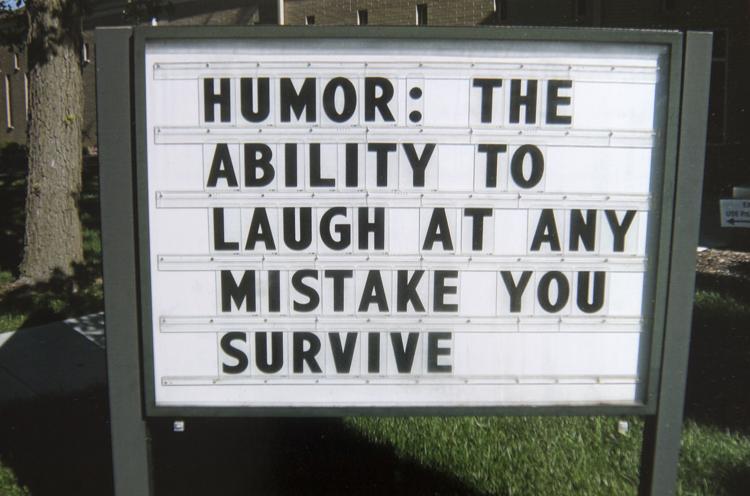 Unitarian Church wayside pulpit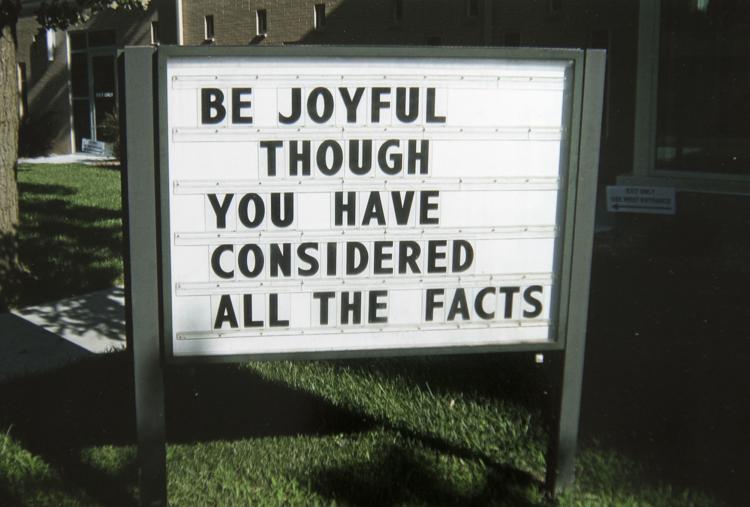 Unitarian Church wayside pulpit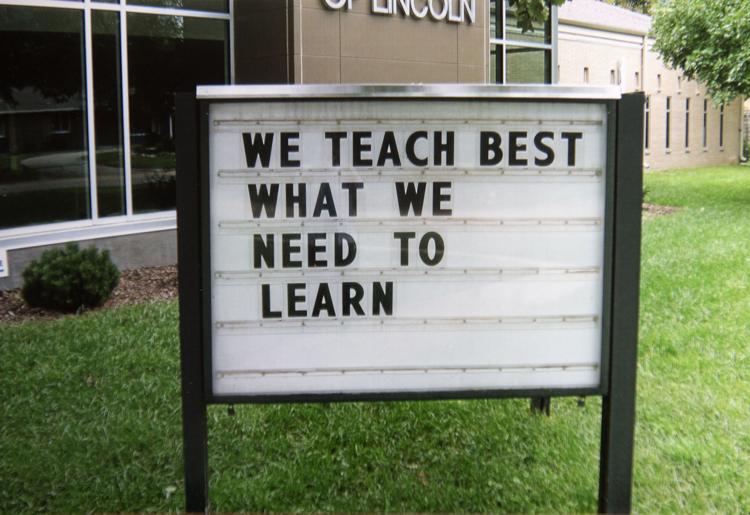 Unitarian Church wayside pulpit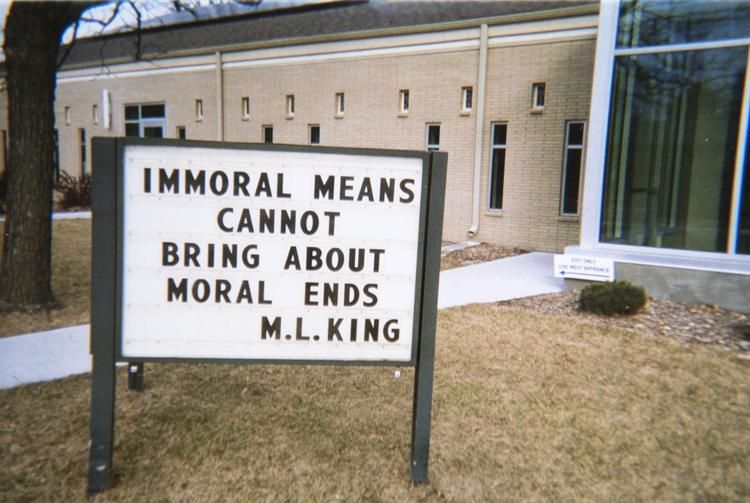 Unitarian Church wayside pulpit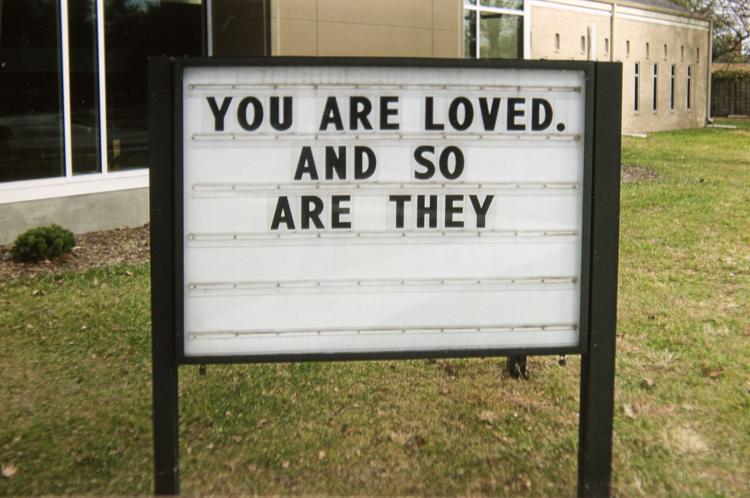 Unitarian Church wayside pulpit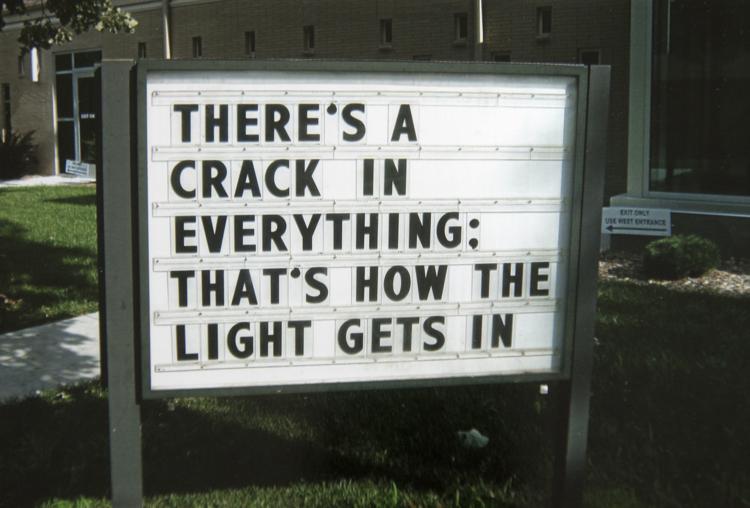 Unitarian Church wayside pulpit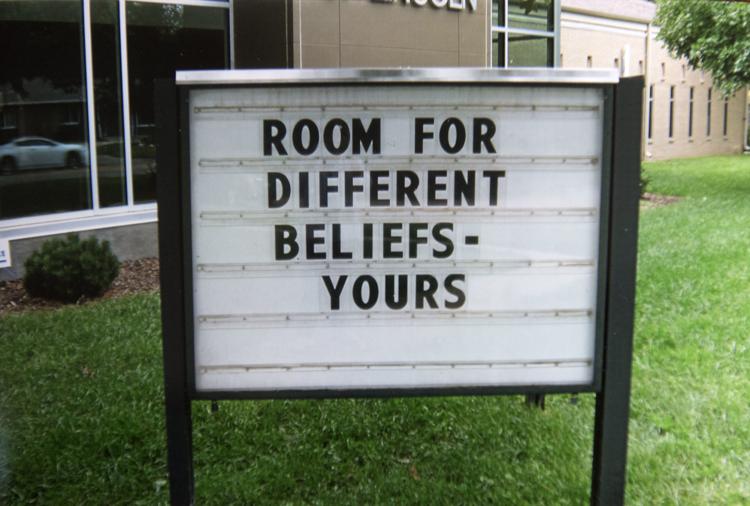 Unitarian Church wayside pulpit