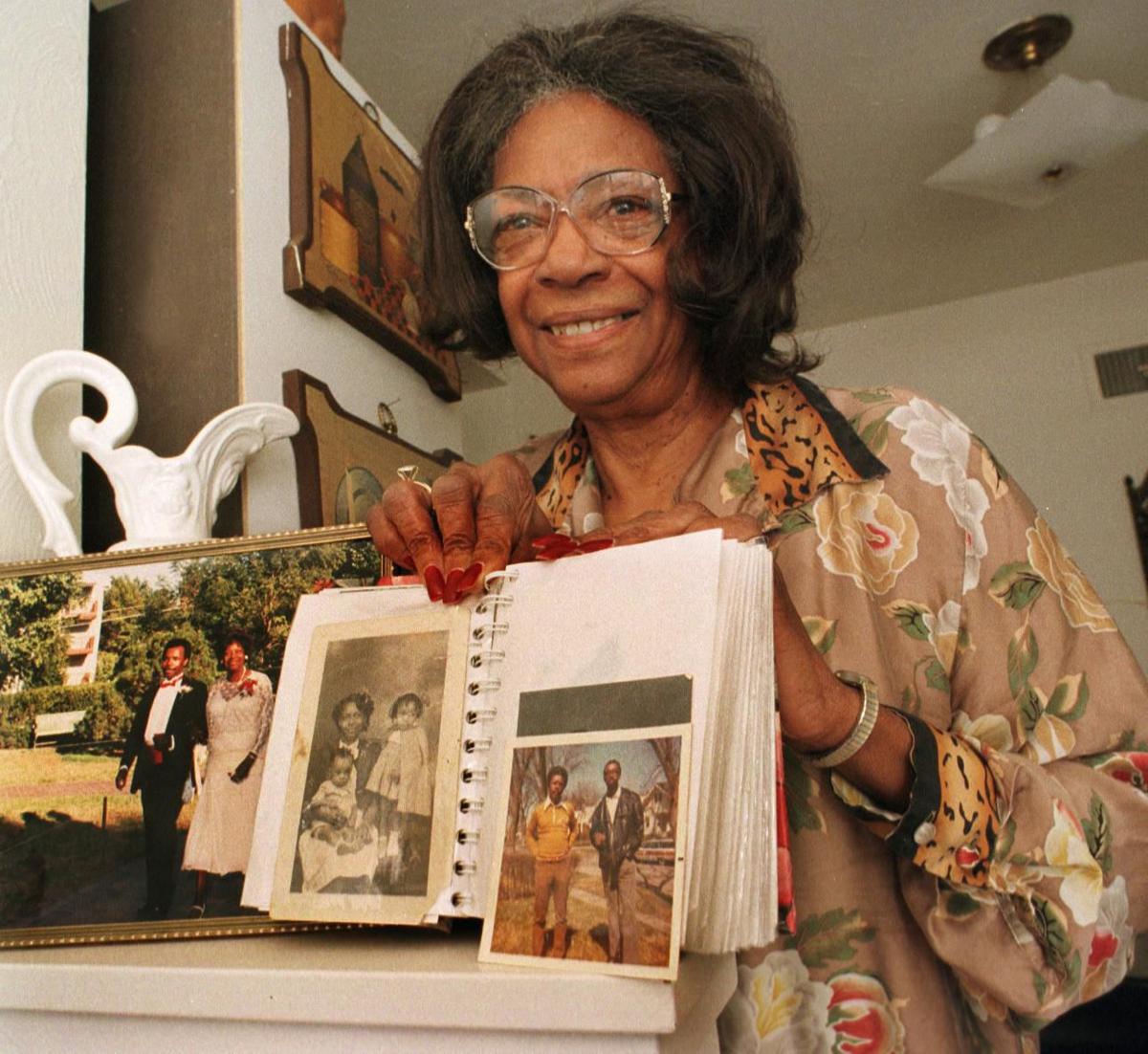 Her boys came in thirsty that long-ago day.
Ed and Curtis Wimes had been out raking the yard and they had a question for their mom: Could they have some pop?
Sure they could, the divorced mother answered.
The family lived in a little gray house on S Street then. Clara Phillips and her three kids -- Unita, Curtis and Eddie.
Phillips was the daughter of sharecroppers who had followed her first husband from Arkansas to the Army base near Lincoln in the 1950s and worked three jobs to keep her family fed after he left them.
That day, Phillips got out a bottle of Pepsi and poured each of her sons a glass.
The brothers sat at the kitchen table, arguing about who had gotten more.
"She walked over and picked up the glasses," Ed Wimes remembers. "And she poured them down the sink."
The lesson: Be satisfied with what you have.
His mom taught lots of lessons that way.
Like the day the boys had poked fun at a disabled man on a trip downtown. Phillips had waited until they got back home to speak her mind, as angry as they'd ever seen her.
Don't you ever think you're better than someone else, she said. I don't want to ever see you act that way again.
And then there was the day she walked away from her job as a maid for a wealthy white family after the woman of the house asked Phillips to go out and sweep her sidewalk.
"I cried because my kids had to eat," she told the Journal Star years later. "But I didn't feel myself to be so little that I had to go out there so all those rich people could see her little black gal."
Her own mother scolded her that day. And she said, "Mama, I'm not going to sweep nobody's sidewalk unless it's yours or mine.'"
In the '50s, Phillips drove her rusty Pontiac out to the Lone Oak Cafe on West O Street to scrub floors and wash windows before it opened. (One day, she found the owners dead from carbon monoxide poisoning in their home next door when they didn't show up to start cooking.)
She spent the dinner hour cleaning office buildings and the graveyard shift emptying bedpans and changing sheets at St. Elizabeth.
It was her youngest son's job to wake her up from her between-jobs nap every evening.
Ed Wimes recalled those nights in 1998, when he stepped up to the podium to receive an award from the NAACP.
"For years I thought my mom hated me. Now I know she was just tired."
He thanked her that night.
"Pride and dignity were big with my mom," Wimes said this week. "She cared about people. She cared about justice."
He remembers her inviting kids who didn't have a place to stay into their home when they barely had enough for themselves.
And he remembers the wide reach of her arms.
She loved her church, Mt. Zion, and later Christ Temple, and served the people there. She sang soprano like an angel.
She followed God's commandment to love her neighbors.
"My mom had the great gift to attract friends from multiple ethnic groups," Wimes said. "She was very open to the diversity of people."
Eventually, Phillips would land at the VA and work more than 30 years in the kitchen, transferring to Brooklyn, when a job opened there, and then to Omaha to help care for her twin brother and father.
Marie Williams was a back-door neighbor to Phillips, who became her lifelong friend.
Williams is 90 now, but back then she was working and raising her own kids.
"She would come to my house while I was at work and do my laundry and put a pot on the stove," Williams said. "She was just a sweet, sweet person."
She called her "beautiful, beautiful, beautiful in every sense of the word."
Growing up poor in Arkansas, Phillips worked in the cotton fields. She experienced the worst that humanity had to offer because of the color of her skin.
She and her brothers and sisters sang gospel as they picked.
"She didn't have a bone in her body that was racist or prejudiced," her son said. "She cared about people. She cared about justice."
Phillips was a 77-year-old great grandmother when she died in 2000. She'd complained of a headache at breakfast and collapsed.
A few years before she died, she told the Journal Star a story.
She'd gone to work downstairs at Rupert's Drugstore after she quit that job as a maid. Back in the days when black workers weren't allowed to wait tables.
But her boss liked her, she told the reporter, and moved her upstairs behind the counter.
"The white people -- I don't want to hurt your feelings, honey -- they were just amazed."