The pandemic arrived in Lincoln during the season-changing days of late September.
By the time it was over — one wave, followed by another — the leaves had long fallen and the graveyard on O Street had filled with bodies.
Nine-year-old Pearl Sharp and her little sister Charlotte. Mollie Klein and her daughter Alga.
A mother and father and two of their small children buried in the "free ground" of the stately Wyuka Cemetery, all four dead in the span of 11 days.
In all, there would be nearly 400 deaths in a city of 86,000; across the state, thousands more died, and worldwide, more than 20 million — some say upward of 100 million — taken by influenza.
Their stories fill newspaper archives and family bibles. Shopkeepers who closed up for lunch and didn't make it back to open, dead before the day was done.
Mothers who entered hospitals — the safe, newfangled way to give birth — leaving orphaned infants behind.
Weddings in cemeteries, a charm from the old world — and the time of old plagues — to keep the couple safe.
They called it the Spanish Flu in 1918 but later, historians said it didn't start in Europe at all, but down in Kansas, carried across the ocean by soldiers. It was only because Spanish newspapers reported the illness more freely than others during the war in which it remained neutral that the name stuck.
My former colleague, Mark Andersen, wrote about that pandemic for the Journal Star in 2005, scouring newspaper archives to trace its arc, using his knowledge of health care to fill in the blank spaces and his literary skills to bring the story to life.
"Local mortality from flu was estimated to be about 2.5%, or 25 times deadlier than normal flu," he wrote. "One in four became infected."
He wrote about the lackadaisical attitude of health officials and politicians in the early days.
"No need to close things in Lincoln, local schools and churches are well-ventilated … and the ill are not likely to force themselves to seek places of amusement."
He wrote about the dearth of headlines and the abundance of home remedies and about the October Saturday the City Council moved to shutter schools and churches, picture shows and pool halls.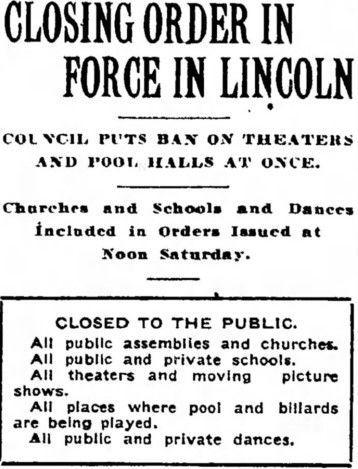 And about the decision to open back up three weeks later. "State and city quarantines expire Nov. 2, due as much from wishful thinking as declining flu."
I read that story with a fresh eye this week, looking back and looking ahead at the same time to the shutdown world we inhabit today. Drawn to that history to see what we learned, what we forgot.
There are parallels, said Mark Rupp, chief of the Division of Infectious Diseases at the University of Nebraska Medical Center.
"We had a new virus that circulated in a population that was completely naive in an immunological sense to that virus and, therefore, it spread quickly and widely and had a high rate of morbidity and mortality."
Much like COVID-19, Rupp said. "A novel virus that came out of a foreign land and spread around the world quite quickly."

The diseases advanced in a similar fashion, he said, through respiratory droplets and — from a lesser degree — from contaminated surfaces.
Community reaction was similar, too, he said, with some cities implementing more stringent shutdowns, and others reopening too soon and allowing the disease to flare again.
"Some people think we may experience the same thing with this," Rupp said. "That we may see the second wave that may be worse than the first."
Deirdre Cooper Owens is watching the pandemic unfold, too. She's the director of the Humanities and Medicine Program at UNL and a medical historian.
Look at the grainy old photos of people wearing masks, she says. "They literally look like us."
The societal fallout in 1918 parallels today, too.
"Businesses being outraged at local and state governments for instituting policies that might be an overreach of power."
A hundred years ago, people took to the streets in protest.
"People were very angry … and today people are responding in a very similar way; it's literally the same thing."
There are differences, too.
In 1918, the reported death toll for African Americans wasn't high, although separate hospitals for black citizens and underreporting may have skewed the data.
"The opposite of what we're going through now."
The influenza pandemic killed young people and children; the coronavirus aims for the old, and those with underlying health problems.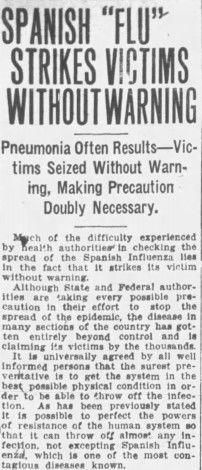 And we know how it spreads.
A century ago, people understood less about contagious disease. (Although, said Cooper Owens, the practice of spitting on the streets was common and eventually banned over the course of the outbreak in fear of it leading to the flu.)
There were no ICUs. No mechanical ventilators. No antiviral drugs, no antibiotics to treat secondary infections.
And despite the anger and unrest, most people willingly quarantined, Rupp said.
"People accepted that as what was necessary to fight the spread. That's the way we dealt with infectious diseases."
Measles and scarlet fever, whooping cough and polio. Now we have vaccines for those killers.
The novel coronavirus won't be rushed out of existence, no matter how soon we open our beauty shops and bars.
It won't be persuaded by politics.
"These viruses don't care if we're a red state or a blue state," Rupp said. "They don't care what religious persuasion we are. They are going to exploit human weaknesses wherever they can."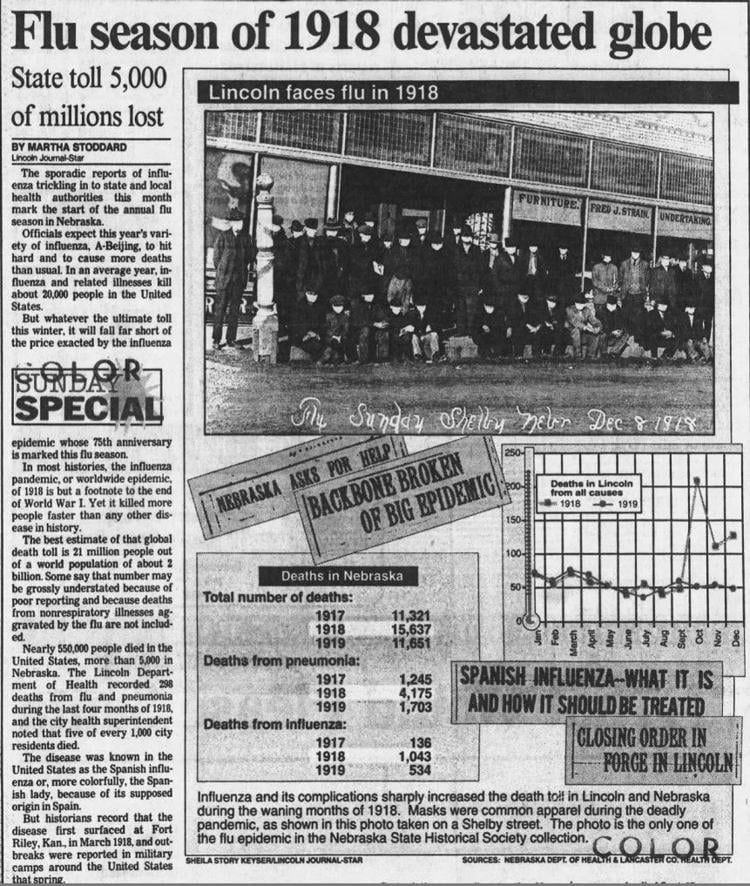 At the end of the day, he thinks the pandemic's mortality rate will be less than 1% — lower than early estimates but far, far more deadly than the seasonal flu.
And the coronavirus of 2020 — which has already killed 52,000 Americans and counting — won't be the last pandemic, he said.
There are mortality rates of avian flu strains as high as 40%. Outbreaks that have been quashed, strains that lie in wait.
"This is what keeps people in public health awake at night."
1918 flu pandemic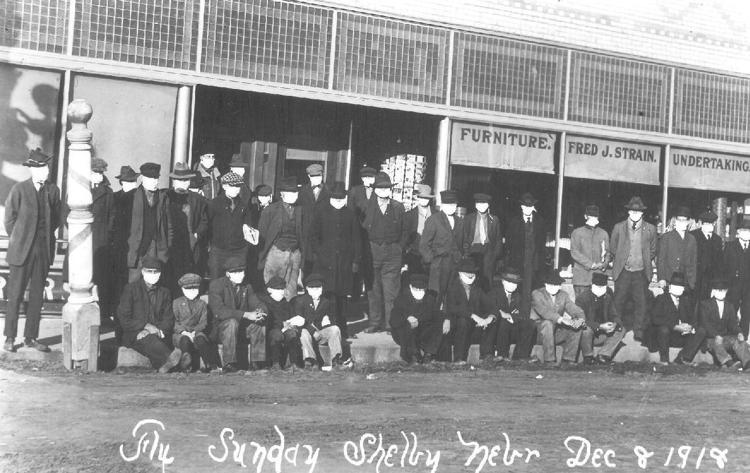 Lincoln Journal-Star, Dec. 19, 1993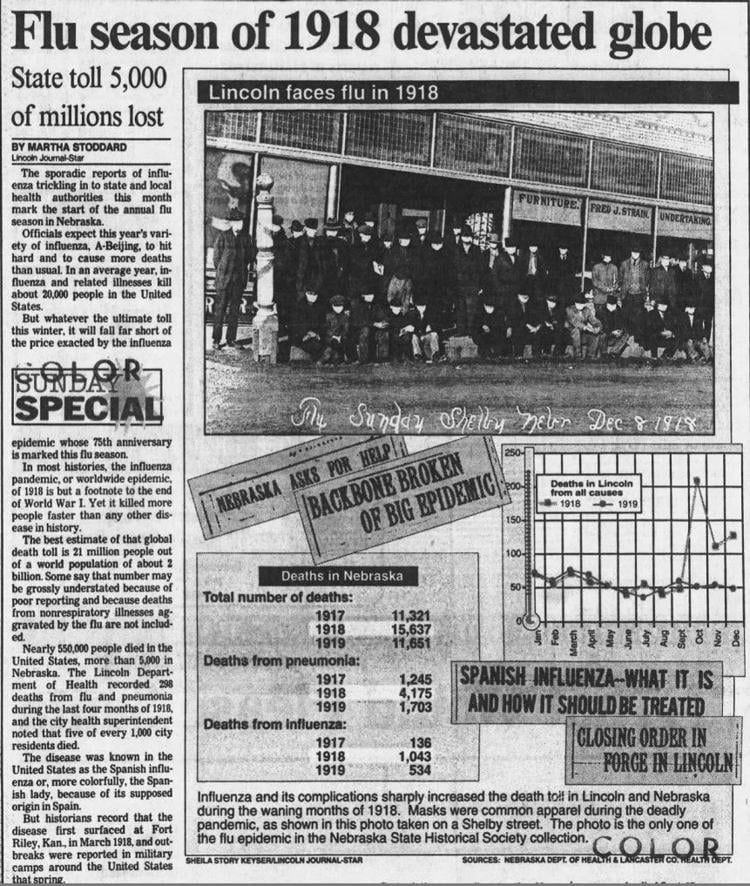 Nebraska State Journal, Oct. 12, 1918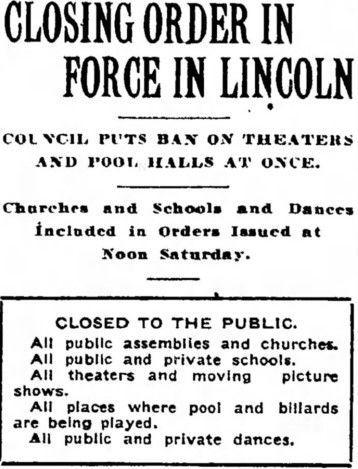 Nebraska State Journal, Oct. 14, 1918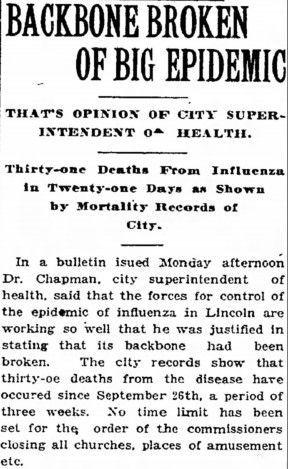 Nebraska State Journal, Oct. 15, 1918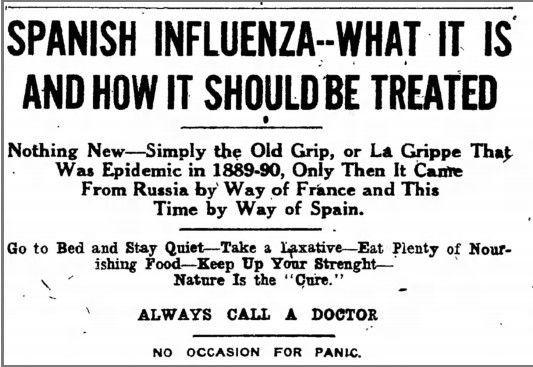 Nebraska State Journal, Oct. 24, 1918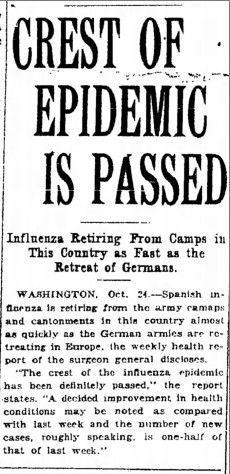 Lincoln Star, Oct. 25, 1918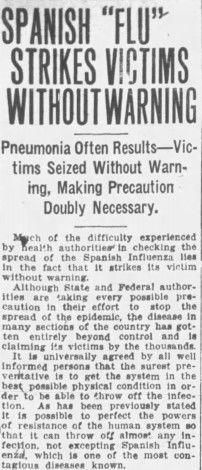 Lincoln Star, Oct. 25, 1918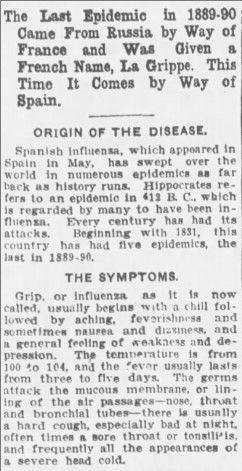 Lincoln Star, Oct. 25, 1918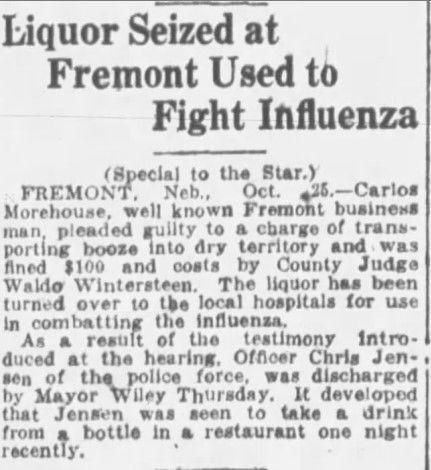 Nebraska State Journal, Dec. 5, 1918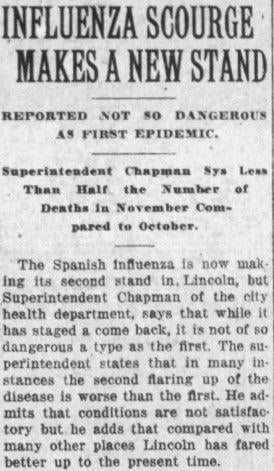 Nebraska State Journal, Dec. 8, 1918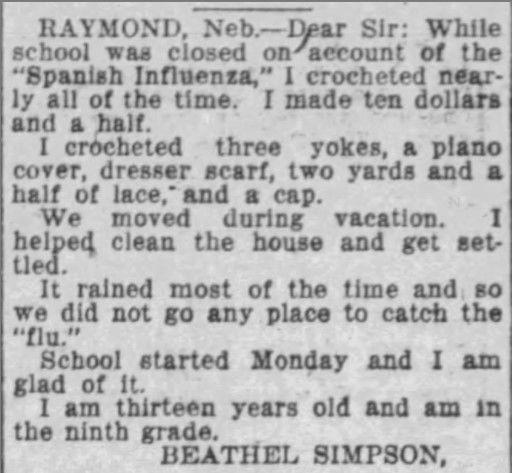 Nebraska State Journal, Dec. 8, 1918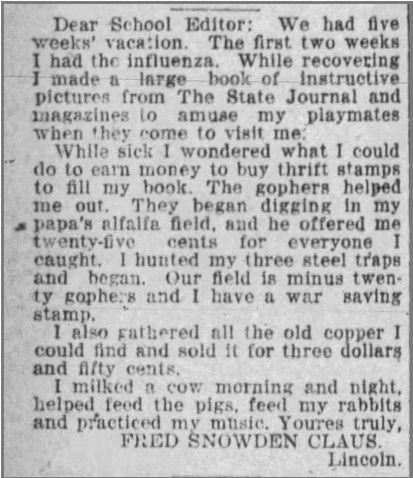 Lincoln Star, Dec. 17, 1918

Lincoln Evening Journal, Jan. 8, 1941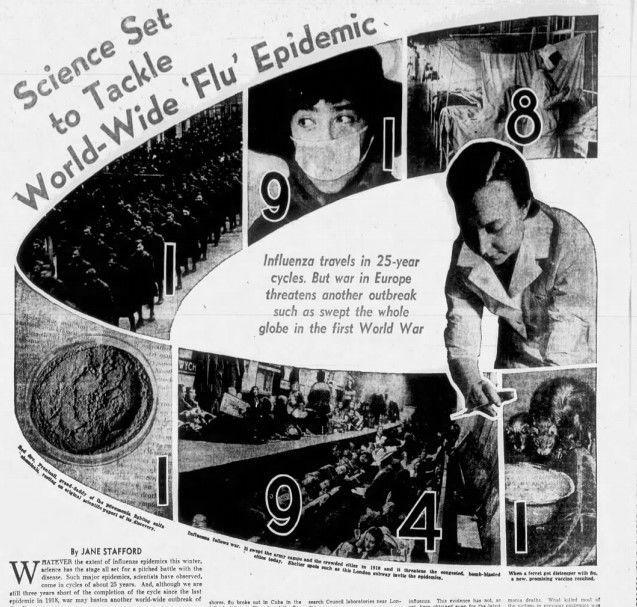 Concerned about COVID-19?
Sign up now to get the most recent coronavirus headlines and other important local and national news sent to your email inbox daily.