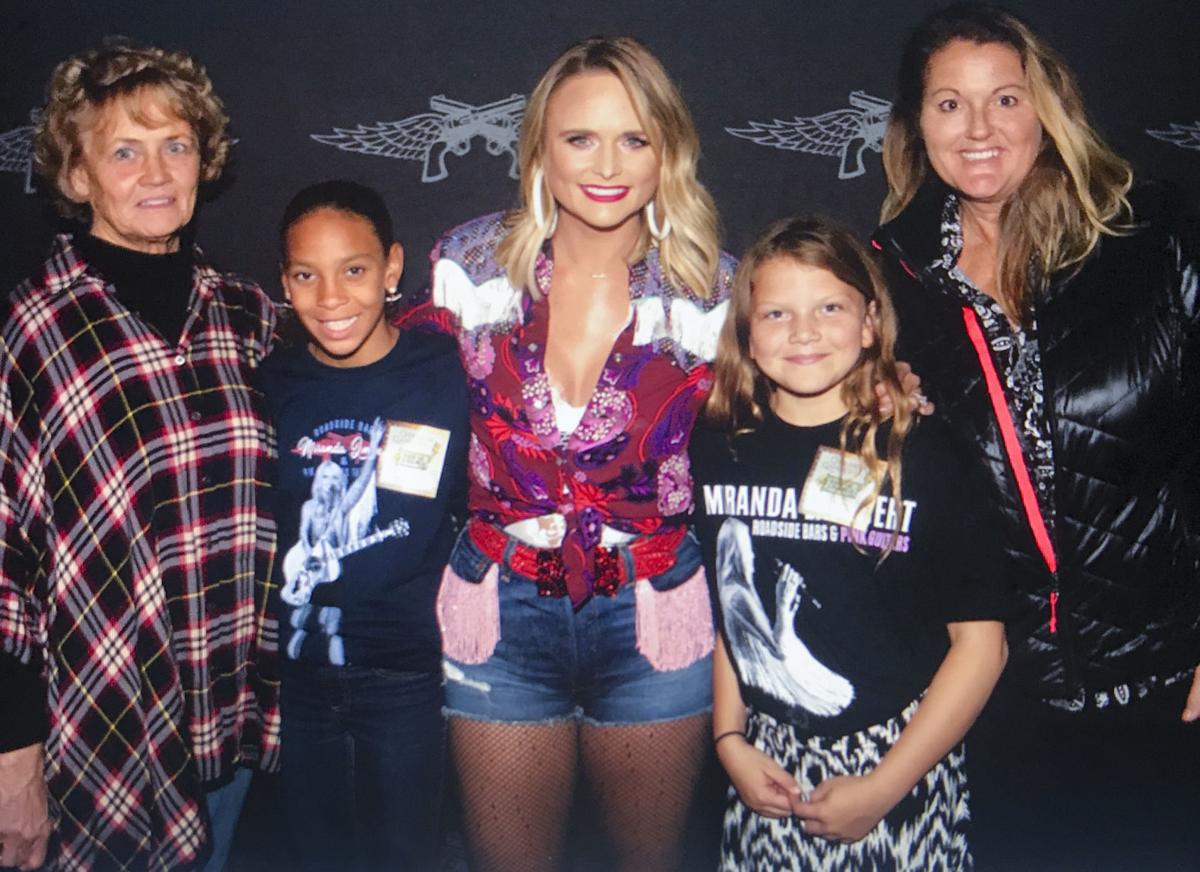 They all thought the dog had eaten the diamond earring.
It was a Friday night in October and Gloria Sanborn — who was not wearing diamond earrings — had arrived early for the Miranda Lambert concert with her daughter and granddaughters, who were also not wearing diamond earrings.
While the foursome waited for the Pinnacle Bank Arena doors to open, they spotted the dogs.
A handful of canines wearing kerchiefs and one fluffy golden puppy in a light-blue tutu — all of them accompanied by volunteers from Hearts United for Animals.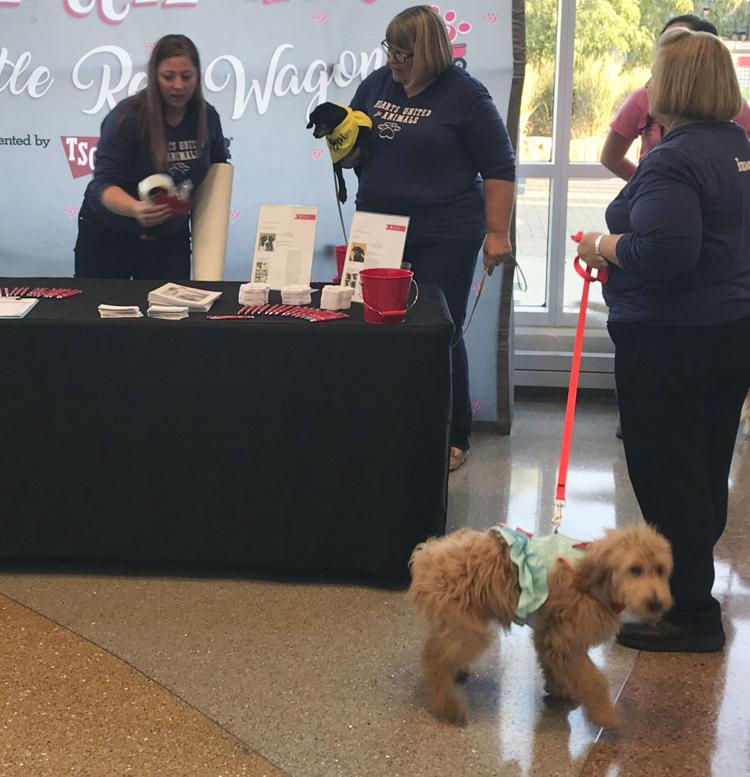 "I guess Miranda loves dogs, so she invites a rescue group to come in and bring some adoptable animals to her shows," said Sanborn's daughter, Theresa Gosch.
Sanborn and her crew headed right over to the Mutt Nation banner, their eyes on the tutu-wearing goldendoodle.
Sanborn works in Lincoln but she lives in the country with a menagerie — pigs, horses (two of them mustangs from Nevada), ducks, geese, cats, chickens and one Great Pyrenees dog.
She wasn't picky about breeds.
But she did have a soft spot for goldendoodles, a sweet-tempered designer breed rarely found in a shelter.
So mom and daughter and Gosch's two girls, Savannah, 11, and Talayhia, 9, started loving on the big-pawed puppy named Luna.
Luna jumped up to lick and love them back. More concertgoers began milling around, along with a member of Lambert's crew.
A woman who was wearing diamond earrings.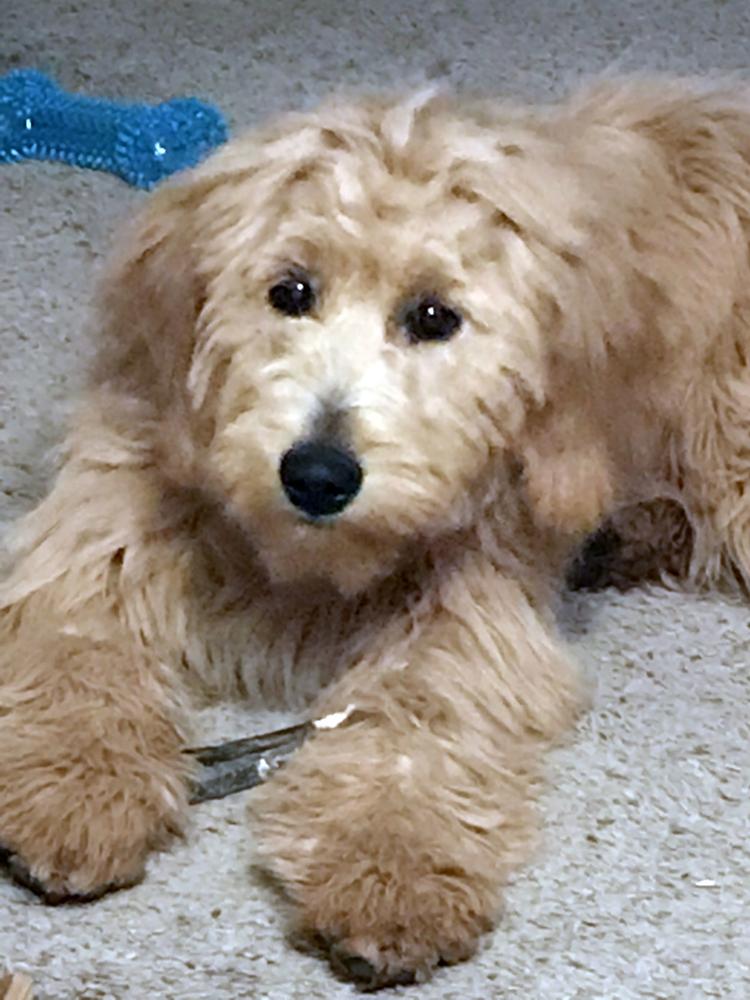 When she bent down to pet the golden dog, Luna jumped up to greet her.
"And then she kind of said, 'Oh, my god, the puppy ate my earring,'" Gosch said. "We thought maybe her paw had knocked it off, but she saw her mouth and said it looked like she was eating it."
They heard her say she might have to adopt the dog.
"Because she was going to have to wait for it to go to the bathroom so she could get her earring back," Gosch said. "I guess it was a pretty expensive earring."
Sanborn and her girls stayed a few minutes scanning the ground, then they headed to their seats.
The opening act was still an hour off when they decided to head back down to the lobby and the dogs.
Another Lambert crew member was there, sharing the lost earring story.
You have free articles remaining.
"I told my girls to get down and start looking around," Gosch said.
Savannah was crawling through the crowd of legs when she came across the earring back.
Grandma was standing off to the side and saw her come up holding the tiny piece of metal.
"I started to walk toward them and I felt something under my boot," Sanborn said.
The staff member grabbed them.
The crew member, now reunited with her diamond earring, hugged them.
They posed for photos with the star of the show.
"She was super cool and super nice," Gosch said.
Gosch had always been a Miranda Lambert fan.
"When I found out she was an animal lover and does this, I was even more of a fan."
The shelter dogs at her shows are seen by thousands, she said, increasing the odds of finding them permanent homes. Lambert started Mutt Nation in 2009 with her own mom, after the singer adopted a rescue puppy of her own to keep her company on tour.
Sanborn and her girls went home happy that night.
Thinking about the concert.
Thinking about a dog named Luna.
And a few days later, the goldendoodle lover got on her computer and filled out an adoption application at Heart United for Animals.
And a month after Sanborn stepped on a diamond earring lost in a crowd of country music and dog lovers, she drove to Auburn and picked up her golden puppy.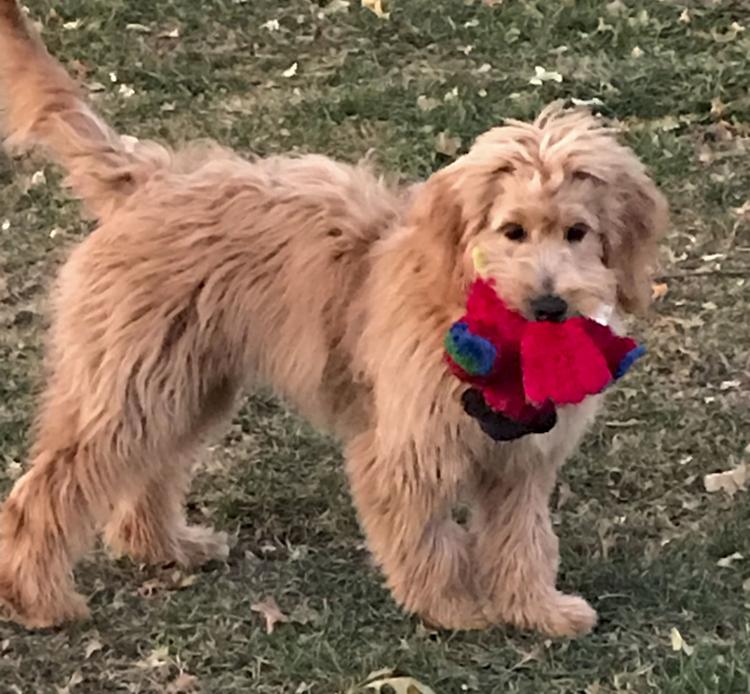 Luna's new name is Maddy (Sanborn's maiden name).
And, so far, she has had no interest in earrings.
"She's a sweetheart," Sanborn said. "When we're home and it's just she and I, she just lays down at my feet."