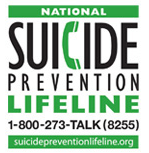 On Oct. 27, a Husker cheerleader died.
The call came over the newsroom police scanner -- victim on the ground in the alley south of the parking garage on Q Street.
Then the sound of sirens coming closer.
And soon the news: Attempts to save Brianna Anson, 21, had failed, and the education major from Bellevue had become the fourth person to die after jumping, or falling, from a downtown parking garage in two years.
A fifth jumped from the roof of a downtown bank in late October 2013, and a sixth jumped from an apartment balcony on Lincoln Mall last January.
We know about jumping deaths -- a small fraction of overall suicides -- because they are so public, and thus reported on by the media, the image of a fragile human body falling to earth in the public square, shocking in its sadness.
Five years ago, the International Parking Institute published a story exploring suicide by jumping -- from bridges, buildings, parking garages -- a phenomenon that results in hundreds of deaths every year.
The institute explored ways to make its buildings safer.
"While some suicides are carefully planned, many appear to be more impulsive," a spokeswoman from the National Suicide Prevention Center told the trade association.
"If we can put in place measures during the crisis period that restrict the means of suicide it is even more preventable."
That is what Lincoln is trying to do, too.
"The experts say there are three things a community can do," said Dave Miers, manager of mental health services for Bryan Medical Center and a member of the Lincoln Lancaster Coalition for Suicide Prevention. "Training your (parking garage) staff on what to look for, signage, and barriers."
The signs should be posted in city parking garages soon. The words -- "Are you feeling hopeless, depressed or suicidal? You're not alone." -- followed by hotline phone numbers.
They are preparing parking garage staff to be gatekeepers, to recognize signs of possibly suicidal patrons and to effectively guide them to help.
They're also discussing erecting barriers, fencing or mesh, to make it more difficult for someone to jump.
"Literature shows that's something that can be helpful," Miers said. "It gives the individual more time to think, to reconsider."
You have free articles remaining.
A year ago, Wayne Mitdorf, Lincoln's parking manager, told the Journal Star that fencing wouldn't be effective. "People will still find a way over them," he said.
Now, after working with the coalition, he's contemplating the merits of fencing.
City Attorney Jeff Kirkpatrick is, too.
"If this happened once every 20 years," he said, "I'd say (no), but if you're in a cycle like we are, and people are dying, we have to look at what makes sense practically."
Kirkpatrick's son, Tony, 18, died last November after falling from the top of the Que Place Parking Garage.
"I don't think he committed suicide," his father said. "My guess is he got up on one of those pillars to think about stuff and slipped and fell."
Eleven months later, Brianna Anson fell from nearly the same spot, eight floors up.
Kirkpatrick has visited the eighth floor, looked at the pillars and the wire cords strung atop a 3-foot wall.
Would a fence prevent more deaths?
"If you make it more inconvenient," Kirkpatrick said, "you might discourage some of that."
The barriers and the signs and the employee training are part of a larger message, said Rose Hood Buss, another member of the suicide prevention coalition.
It's one she repeats over and over during a 15-minute phone conversation about parking garages and suicide -- a method far down on the list of ways people in pain take their own lives.
The larger message is this: that suicide is preventable.
That the pain can be lessened.
Help and hope: 1-800-273-8255. (The National Suicide Prevention Lifeline.)