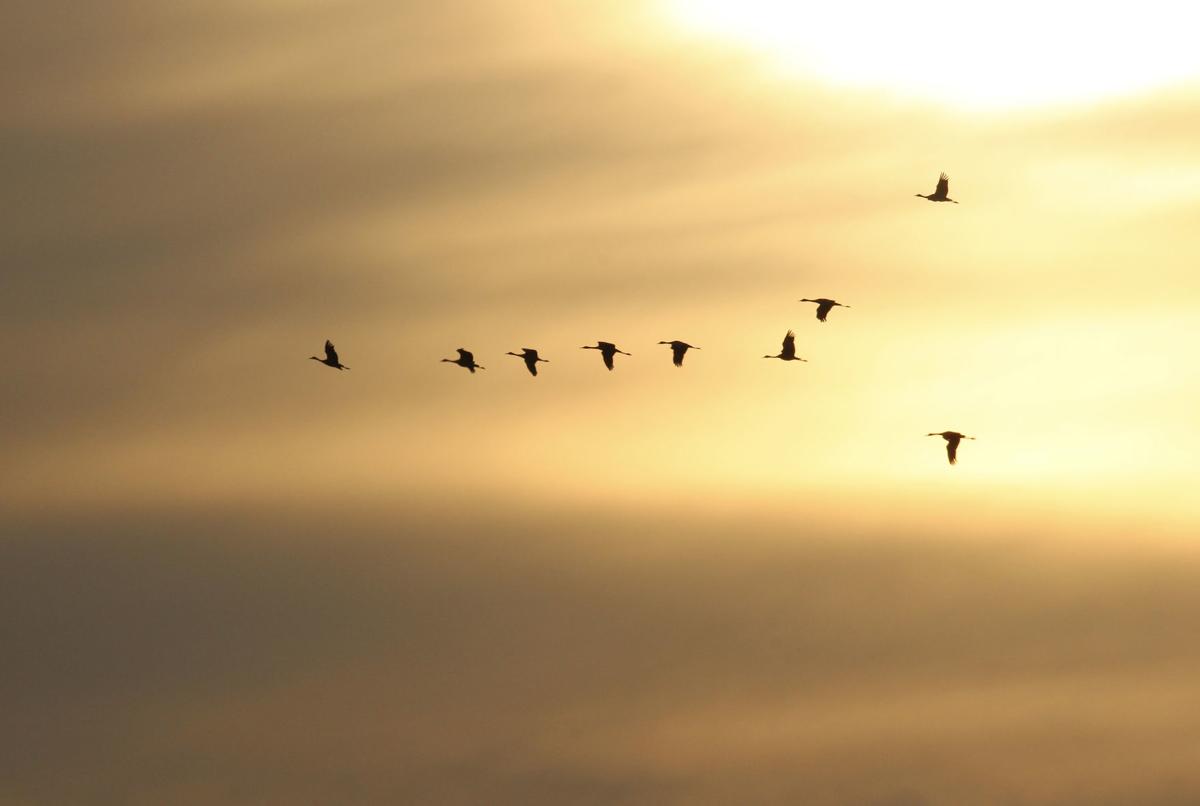 I'm not too hot on TV evangelists who promise to cure coronavirus over the airwaves, but I do believe in the gospel of Stephen King.
I believe the best-selling author of all those boogeyman-in-the-night books when he says: "No, coronavirus is NOT like THE STAND. It's not anywhere near as serious. It's eminently survivable. Keep calm and take all reasonable precautions."
(In case you missed his 1978 apocalyptic classic, now is not the time to crack the cover.)
And I believe epidemiologists, too, when they say those reasonable precautions include washing your hands like a brain surgeon, staying home when you're sick and avoiding crowds at all times.
Social Distancing is my middle name. And it should be yours, too.
Glad to meet you from 6 feet away, any day.
It's a wild, wild world out there, and here we are, two months after we gaped at photos of an empty city in China — Wu-where?
A month after we shook our heads at empty baseball stadiums in Japan, speechless to see sporting events without fans.
Three weeks after we looked at those 12 cases in Italy and thought no big deal.
Three days after Broadway shut its doors, Tom Hanks showed up quarantined in Australia, and all of sports said, "See you next season!"
The World Health Organization officially declared COVID-19 a pandemic Wednesday.
But it's been one by definition for weeks, according to the Twitter feed of a public health guru at the University of Nebraska Medical Center, whose words I follow like a dying man in the desert.
Windows of opportunity have slammed shut. Closing borders won't keep it out. Words of truth on social media: "At the beginning of a pandemic everyone will say you're overreacting, in the middle of a pandemic everyone will say you should have done more."
And there's no use looking back to what we should have — could have — done to keep it away.
Let me be clear: I'm the mom standing at the door when her kids are 5 minutes late, convinced they're dead in a ditch.
The woman who put Ask-a-Nurse out of business, tying up the phone lines with late-night calls about infected hangnails.
But I'm holding space right now, somewhere between All-Out Panic and What a Great Time to Repaint Every Room In My House.
I'm thinking of marketing a T-shirt: Keep Calm and Carry Hand Sanitizer.
I'm not hoarding food (or toilet paper), but my cupboards aren't bare, either.
I'm making sure my dog has enough food for the long haul, because there's no getting through a worldwide crisis without a cuddle from Jimmy Carter. (Truth: Dogs cannot give or get the novel coronavirus.)
I'm not in the basement with my guns, but I have a safety plan. (Not a plan-plan, but something better than HELP scrawled on a pizza box taped to the front door.)
I'm listening to the people with acronyms in front of their names. The Ph.D.s and M.D.s from the World Health Organization and the Centers for Disease Control. I'm washing my hands to the chorus of "Delta Dawn" — 20 seconds, if you hold onto the last syllable of "days gone byyyy" long enough.
And I'm thinking of what I can do to be a better human. How we can get through this together.
I'm head-over-heels grateful the virus doesn't seem to care for little kids, or I'd be building a bunker for my four precious grandbabies.
But I'm thinking about my neighbor, a young mom with an underlying health condition that makes her vulnerable if she contracts COVID-19. I'm worrying about my elderly parents — sorry, Mom and Dad, it's official, you're not young anymore — who are at risk. About my partner, a big-hearted man with a bad heart that puts him in danger, too.
So I wash and spray and stay away, not out of fear for myself, but for those most imperiled by a virus much more dangerous than the flu.
As a friend and fellow journalist said: "We take these measures for those we love."
If you are a nurse out there, a medical worker, a doctor, a changer-of-bedpans in a nursing home, you are my hero.
If you're sanitizing public spaces so we can safely open doors and type on our keyboards, I see you. (Nod to Grow Lincoln and Robin Eschliman for starting a "shoutout of the day" to keep a positive community vibe.)
If you are frying burgers or tending bar or driving an Uber or ringing up groceries, thank you, and how can we help?
This is the time for our government to stand up to protect its greatest resource. All of Us.
On Friday, President Trump declared a national emergency. He announced expanded testing, economic cushions, restrictions on nursing home visits and more resources for hospitals.
Let's be hopeful, but let's not shake hands on it.
In the meantime, we need to stop sniping at each other.
We need to think of the common good, the long term, the power of protective measures.
We need to plant pansies, watch the trees bud, breathe in the sky.
When a natural disaster hits, a blizzard or a flood or a tornado, we flock together. We offer shelter and food, we open our wallets, we open our arms and embrace.
What we can do until this storm passes, is keep calm and keep our distance — 6 feet, maybe more — without losing sight of why.
Concerned about COVID-19?
Sign up now to get the most recent coronavirus headlines and other important local and national news sent to your email inbox daily.