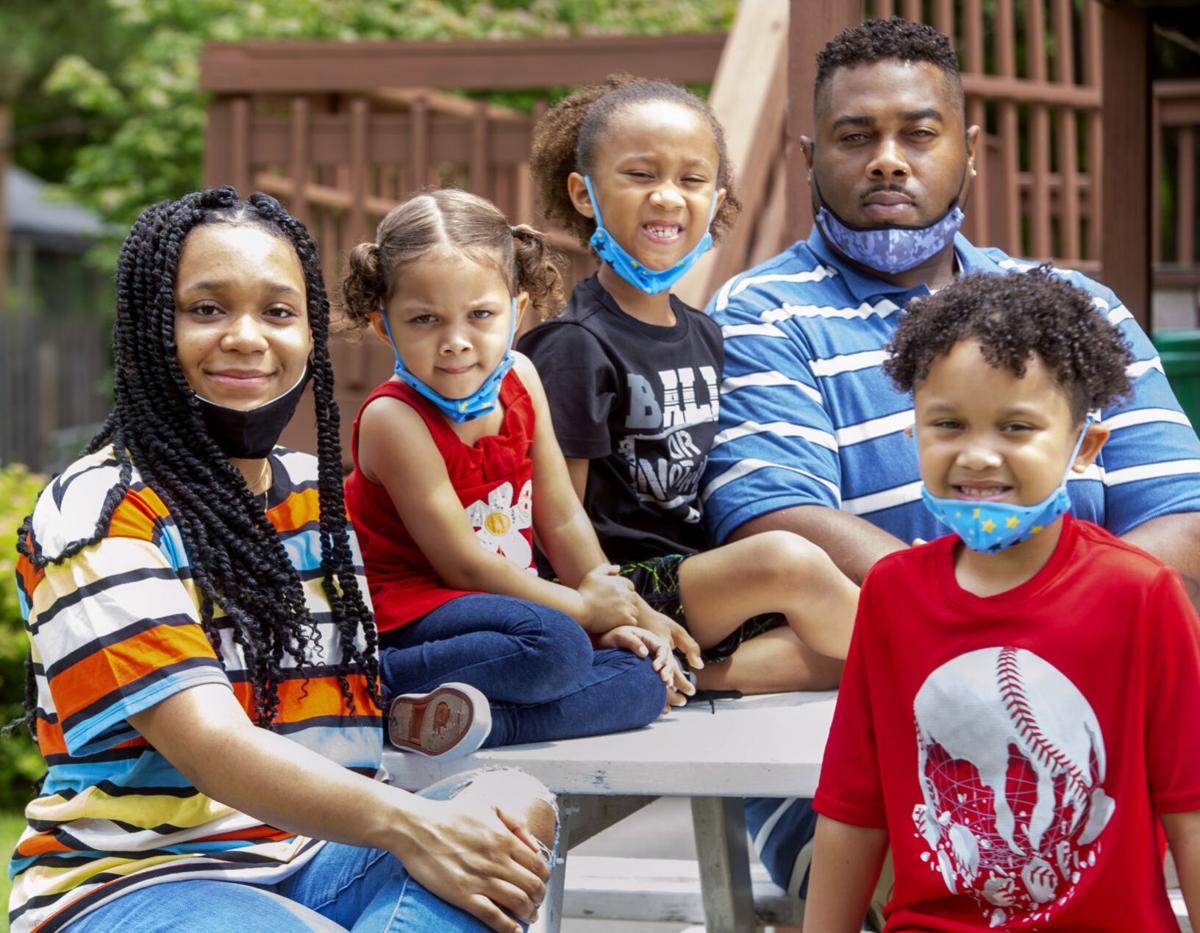 The dads made the video, but the moms were behind it.
The way moms are behind so many things.
"There were men in our community who were not taking the pandemic seriously," said Dania DeLone, one of those moms. "We wanted to find a way to show them that this was something to put on the forefront."
DeLone works at the Malone Community Center supporting breastfeeding moms and families and she's a community breastfeeding educator, one of more than two dozen women who support women who want to nurse their babies, under the auspices of Partnership for a Healthy Lincoln and MilkWorks.
They make home visits and lead meetings at cultural community centers and churches and deliver breast pumps and become part of the lives of women from all over the world who might have trouble with language barriers, who might be missing the support of their mothers and grannies as they navigate motherhood themselves.
And now there is a pandemic. And the educators needed a new way to make a difference.
DeLone's husband speaks first on the 153-second video they've called, "I Wear Because I Care."
The former Husker football player is standing in their driveway, wearing a striped shirt and a baseball cap.
Hi, my name is Darren ...
He introduces himself in English and his words are echoed by more men. Dads speaking Spanish and Vietnamese, Chinese and Karen, Kurdish and Arabic.
Dads jiggling babies in their arms. Sitting with small children in the grass. Standing in offices and living rooms.
They share their names. Wei. Carlos. Quang. Joshua. Duc. George. Mirghani.
Some share their occupations. Teacher. Construction worker. Nurse. Assistant principal. Husband. Father.
One by one, they talk about the pandemic and hand-washing. About the importance of social distancing. One by one, they cover their mouths and noses with masks.
They say the same thing in seven languages: We are in this together.
"Our mission was just to reach the community and the male population of different cultures, not just English," Maritza Asboe said. "We wanted male role models to encourage men to take precautions."
The Hispanic mother of two, whose parents were born in Mexico, has been a breastfeeding educator since 2016. The idea for the video grew out a Zoom meeting with her fellow breastfeeding educators.
She and the other women are close. They meet once every two months to talk about their work and to lend support and advice. Ann Seacrest, who helped start MilkWorks, and was the dreamer behind the community breastfeeding outreach program, is their mentor and friend.
The moms talk about their lives.
During the pandemic, those meetings have been on a computer screen, their faces in little boxes.
In May, talk turned to COVID-19, a virus that was disproportionately affecting their friends and neighbors.
"Some of the moms were expressing concerns that some of the men were not using precautions," Asboe said. "Not wearing a mask, congregating at houses."
Breastfeeding educator Khamisa Abdalla saw the consequences unfold in her Sudanese community.
"Many wives get COVID because the husband goes around to places and she gets it and everyone at home gets it," she said. "We thought it was a good idea to have some men to stand and say, 'You have to do this and this.'"
Using social media made sense. It was free. Most people had access. Asboe's husband, Alex, a worship minister at Capital City Christian Church, had been working putting together videos there.
He offered to help. He offered tips for shooting the videos and edited all the clips together.
The moms thought it would be easy to find dads to film, but some of the women struggled.
"I work with the Chinese community and they are very shy and don't want to be filmed," educator Rebecca Reinhardt said. "I talked to five Chinese daddies and they all said no, no, no, no."
The women strategized. They needed to convince the men their voices were for the greater good of the community.
Reinhardt finally found a father who was willing if he could have his wife and child in the video.
Wei Wang is an ICU nurse at Bryan Health. He's there on the video with his wife and son. He knows the importance of taking precautions, he said.
"With the proper use of PPE, none of my colleagues who took care of COVID-19 patients has been infected."
Abdalla's Kurdish son-in-law, a U.S. Army translator, was happy to help, too. And when the video was complete, she posted it with an Arabic introduction.
"I've given masks to 60 families and more waiting."
The hope? To break down male resistance to safety measures across all cultures. The men who think a mask makes them look weak. The men who think they are too powerful to be taken down by a virus. The men who don't want to be told what to do.
The men who think their wives worry too much.
Darren DeLone is a 6-foot-7, 340-pound former offensive tackle and father of four. He always gathers up his hand sanitizer, gloves and mask when he ventures out.
He was happy to lend his voice to the chorus.
"Just lead by example," he said. "It's important to wear a mask no matter how big or small you are. What you do could help out the community."
The men in the video are real dads, Dania DeLone said.
"These are our dads, right here, because right now our pandemic is on the rise. There's too much that is on the line."
Partnership for a Healthy Lincoln, MilkWorks and others have shared the video on their social media platforms.
It's been viewed more than 1,000 times on YouTube in two weeks.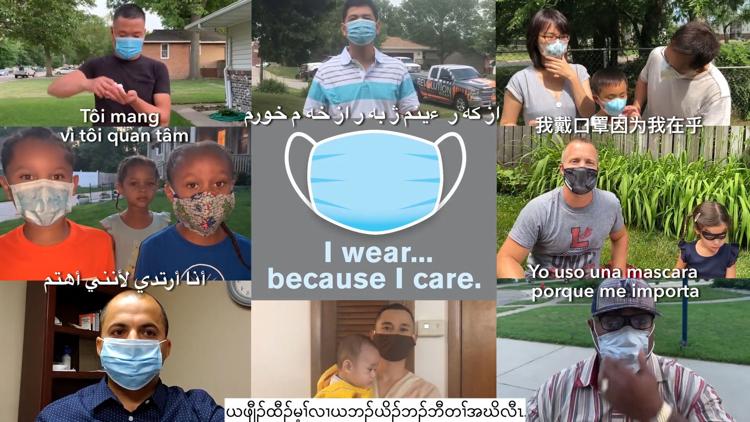 And a group of family-oriented breastfeeding educators with roots that stretch around the globe would love to see it find its way beyond Lincoln.
"If it can spread to other states, that's great," Asboe said. "So a mom or dad can see, 'Here's someone who looks like me and they speak my language and they made this video because they care about me and the people who live with me.'"
Photos: Lincoln during the pandemic
Memorial Stadium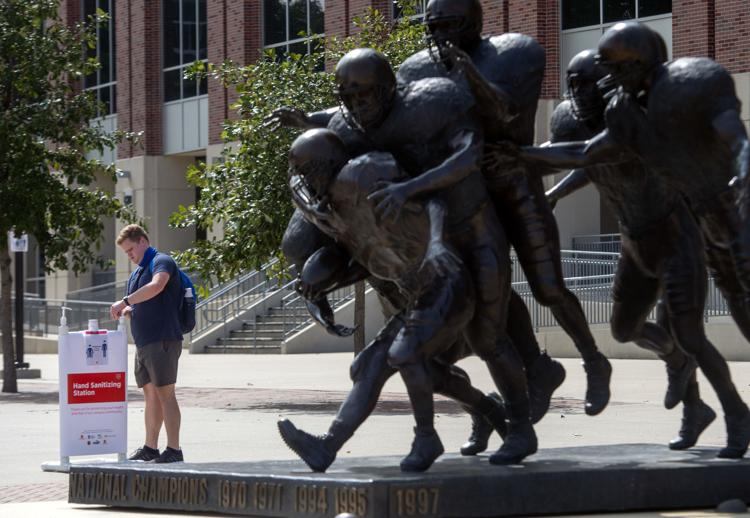 Coronavirus Bible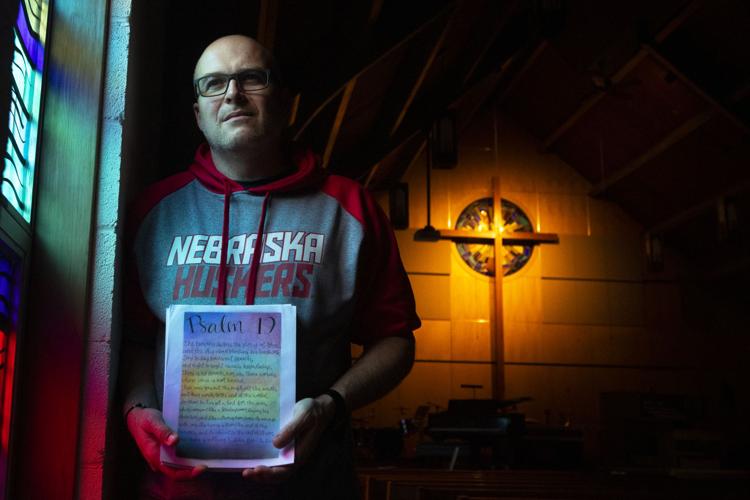 Anti-mask rally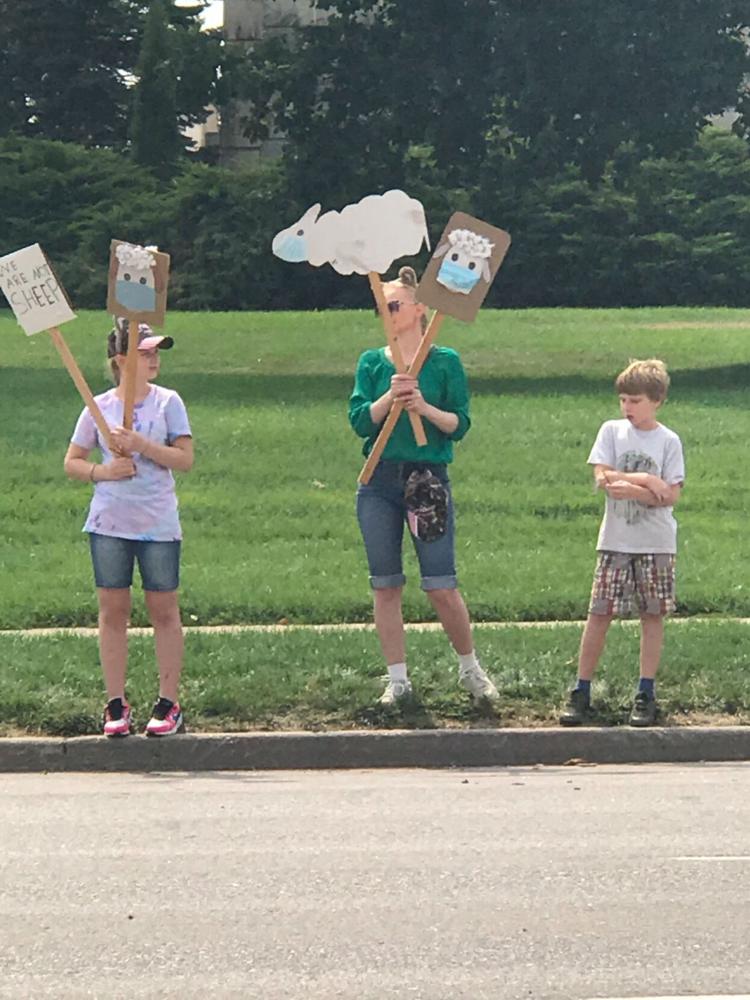 No Football Saturday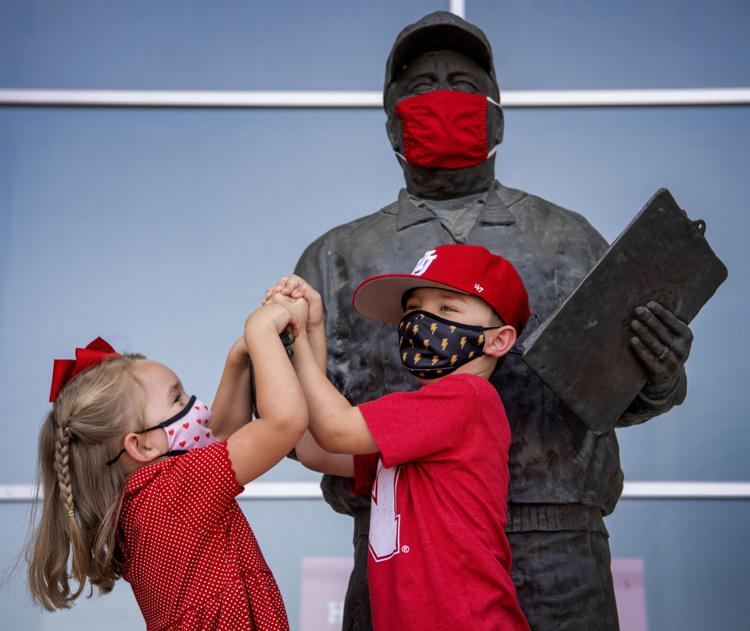 Lincoln Southwest volunteer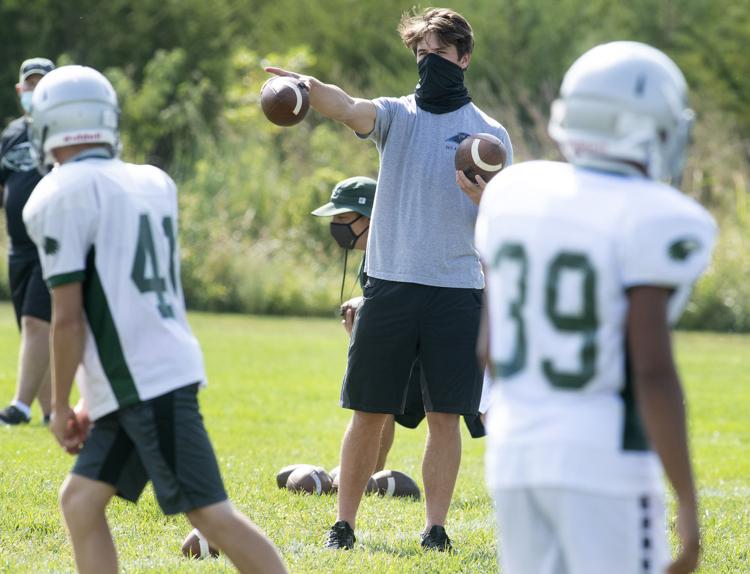 DMV lines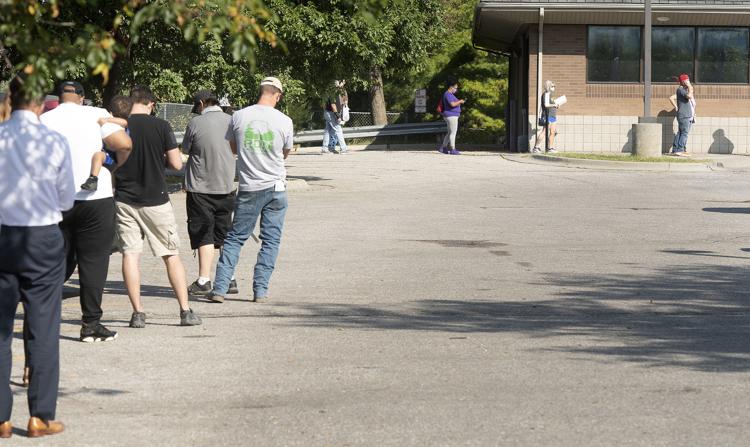 Mother/son art project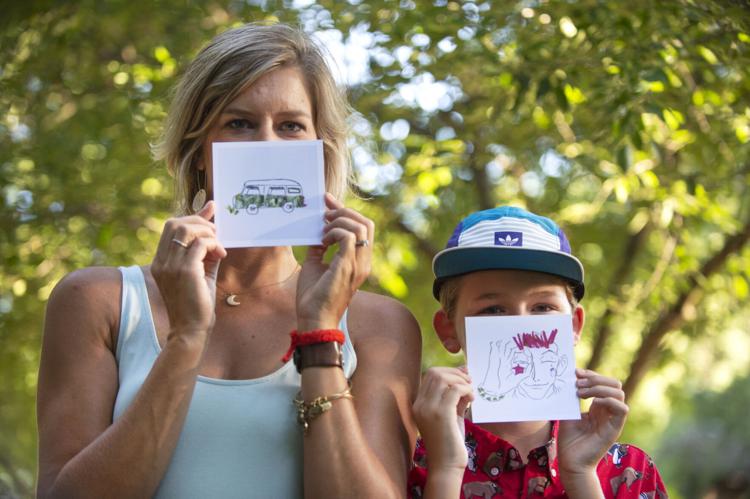 UNL in-person class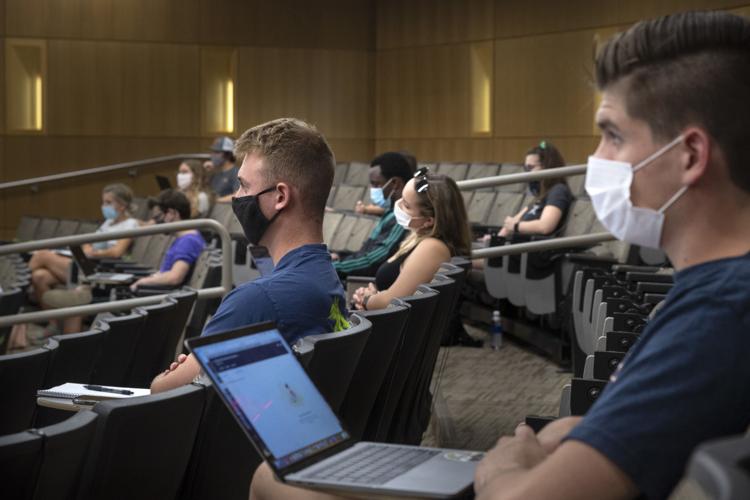 Farmers Market influencers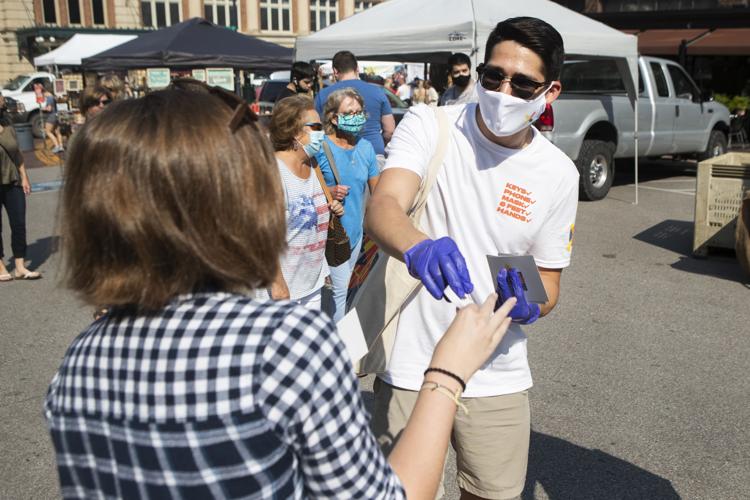 Iguana's Pub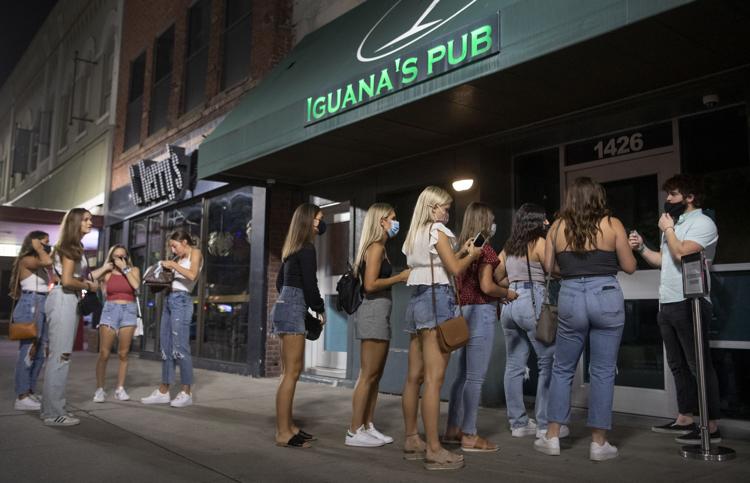 Remote learning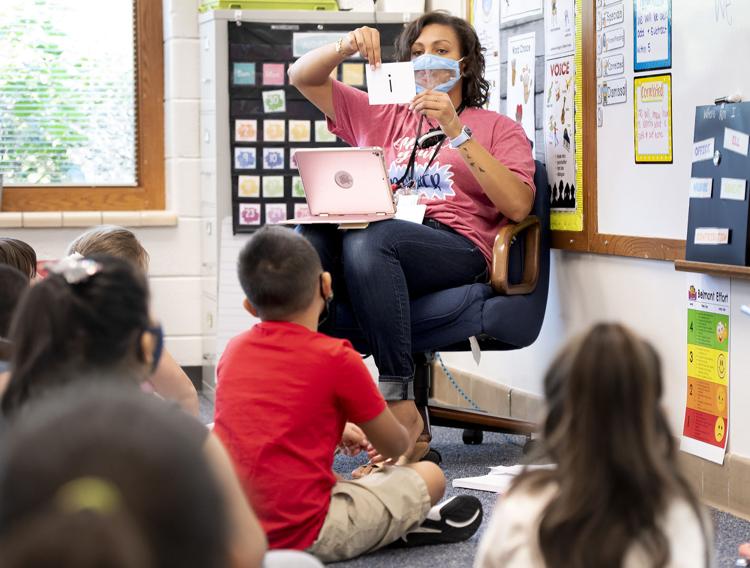 Soccer With Masks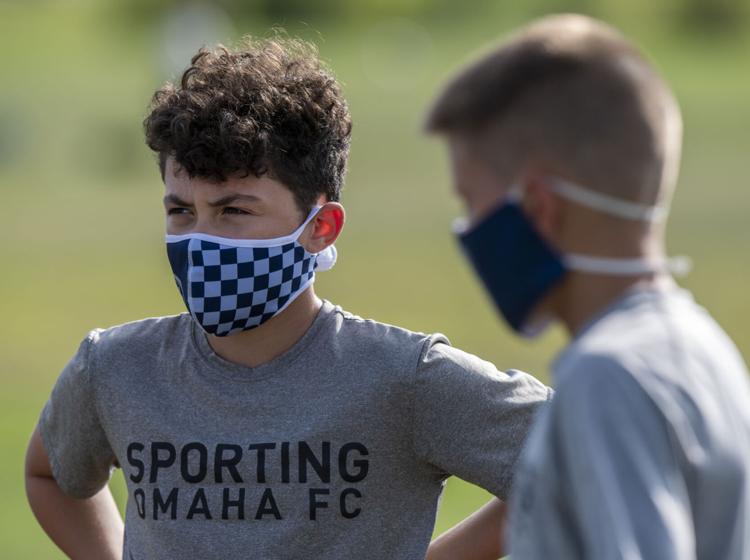 Weeping Water vs. Fillmore Central/Exeter-Milligan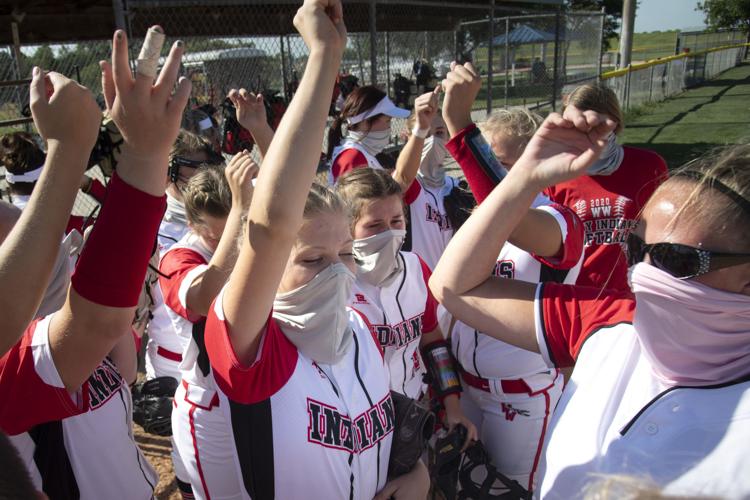 City Council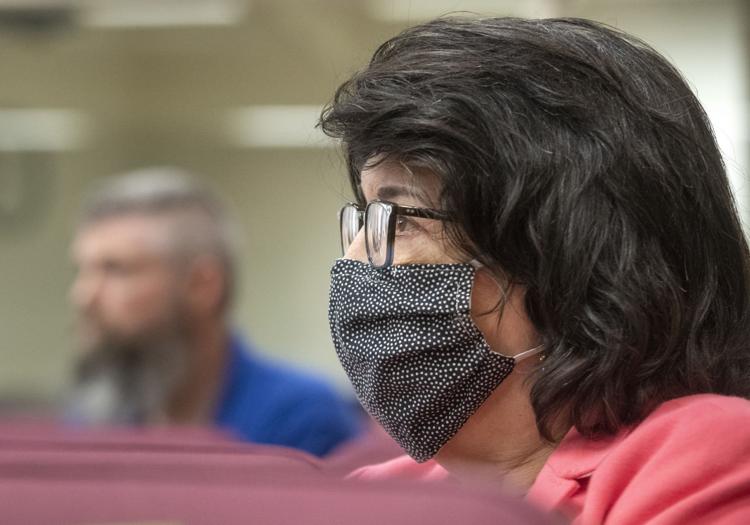 Back to UNL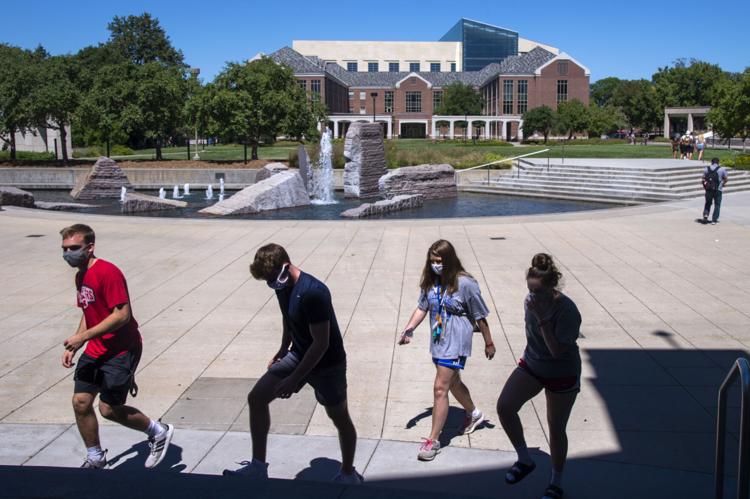 First day of middle school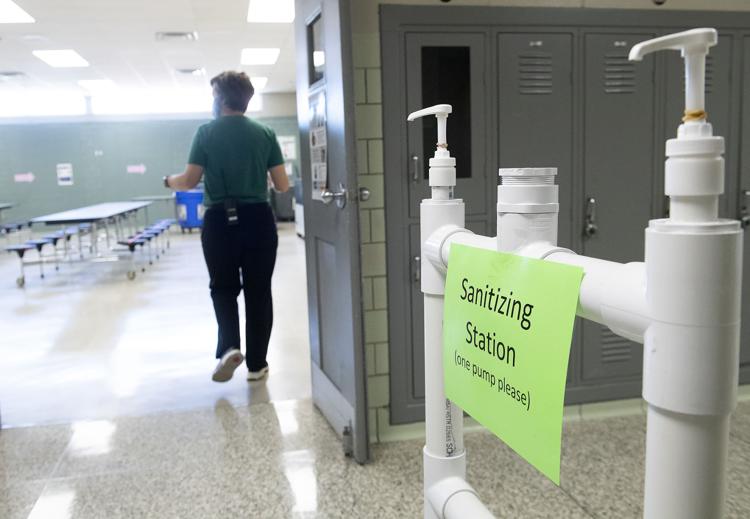 Ukulele Class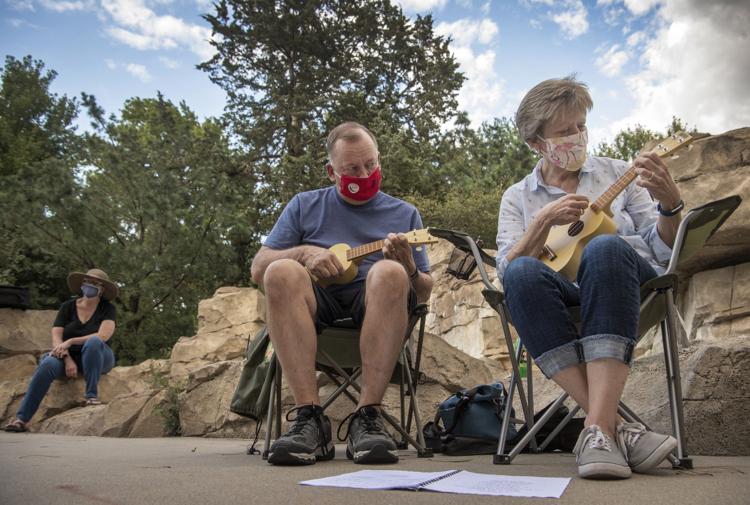 First day of school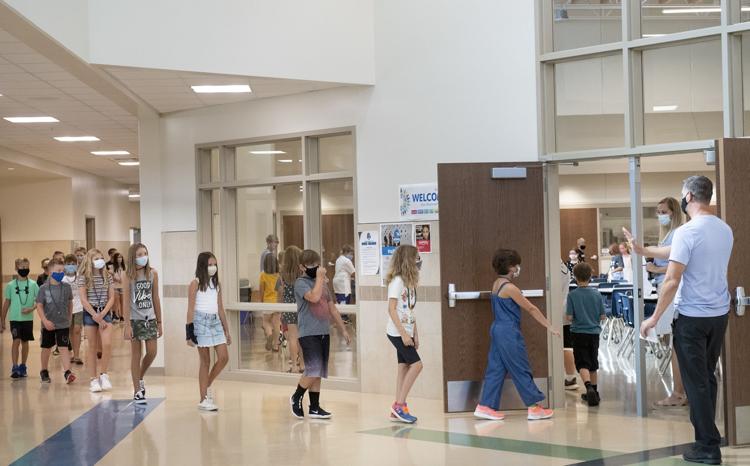 Pius X volleyball practice
Lincoln mile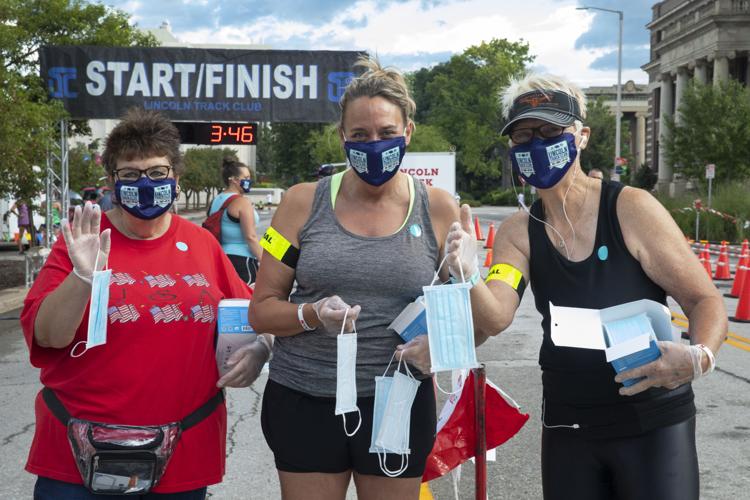 Madsen's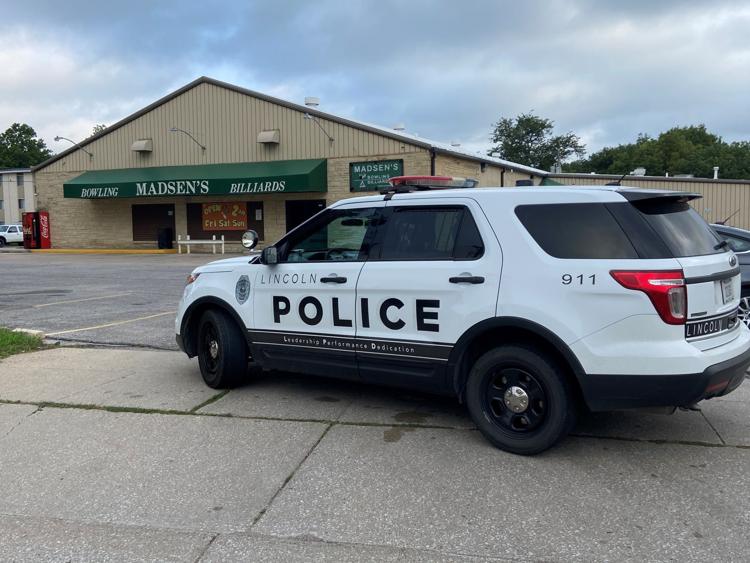 Flower shop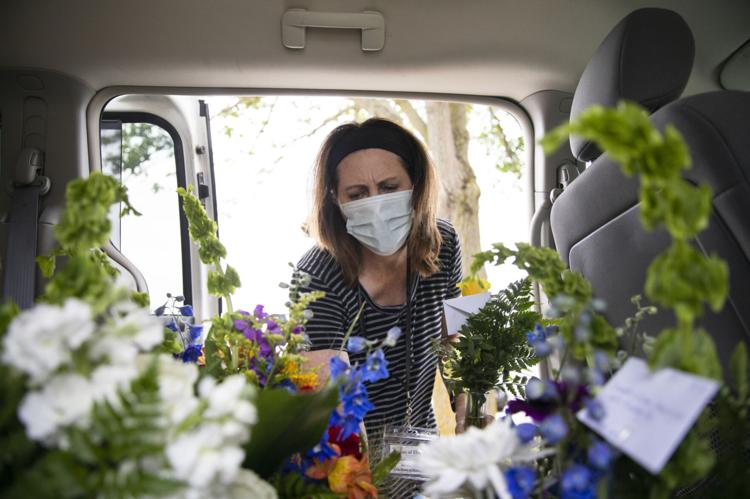 City Council BLM protest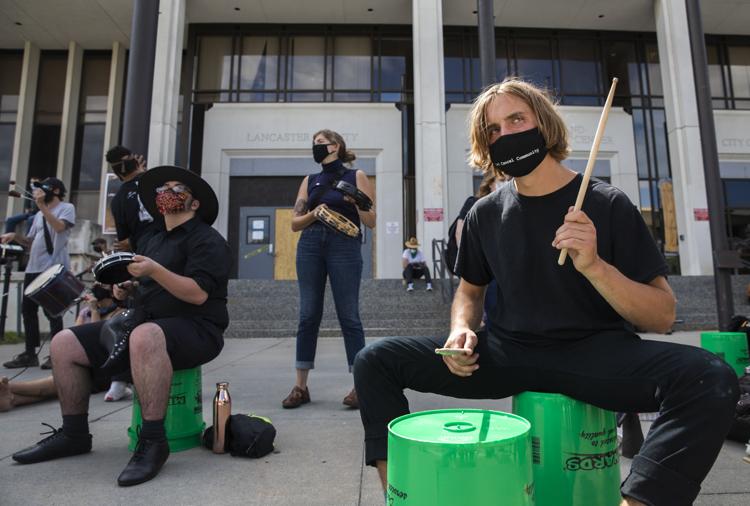 LPS Protest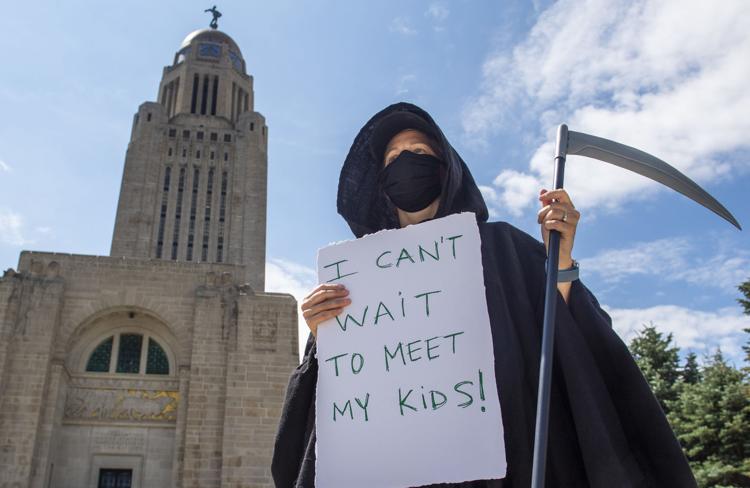 Beach Boys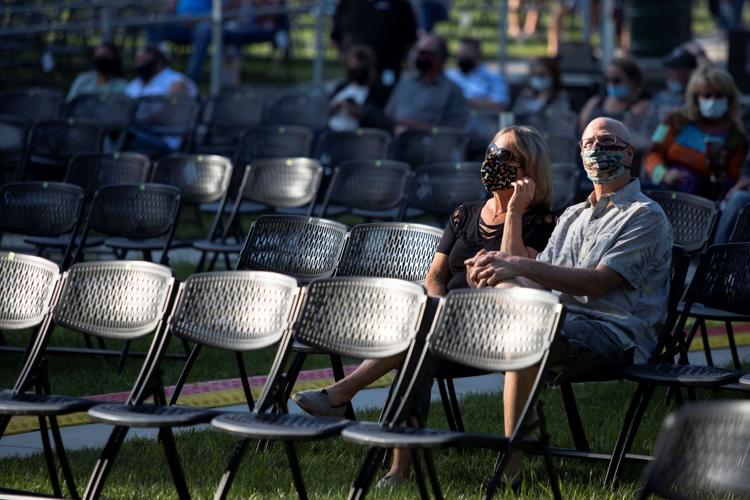 Rally and hearing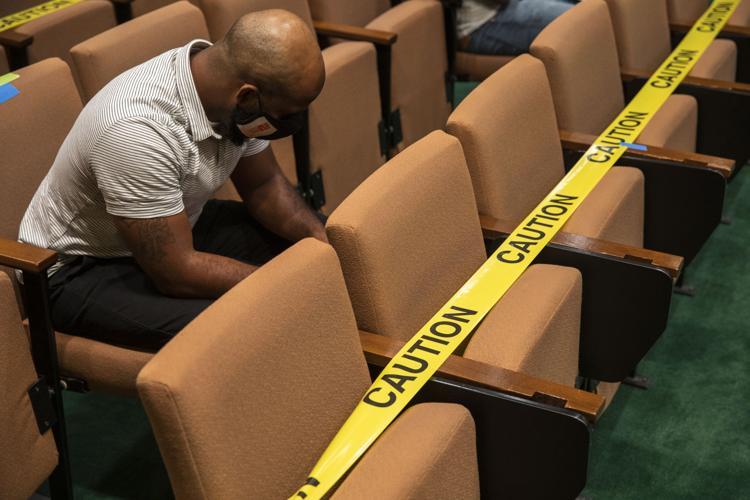 Mask Video DeLones
Lincoln High School readiness days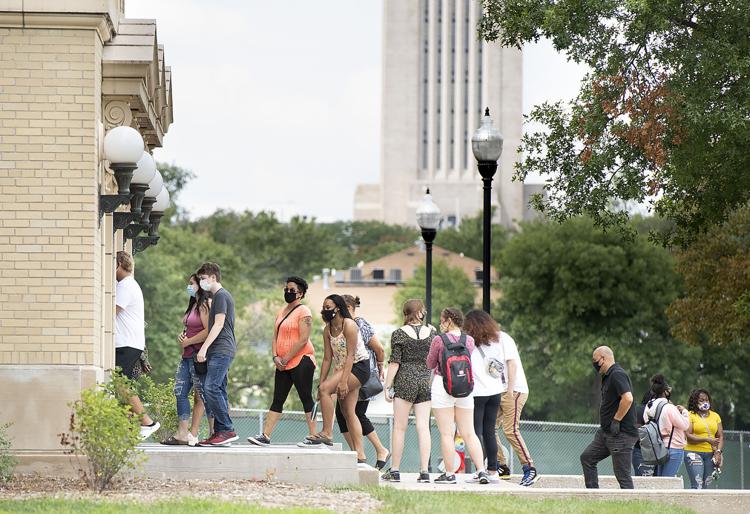 Lancaster County Super Fair
LPS board meeting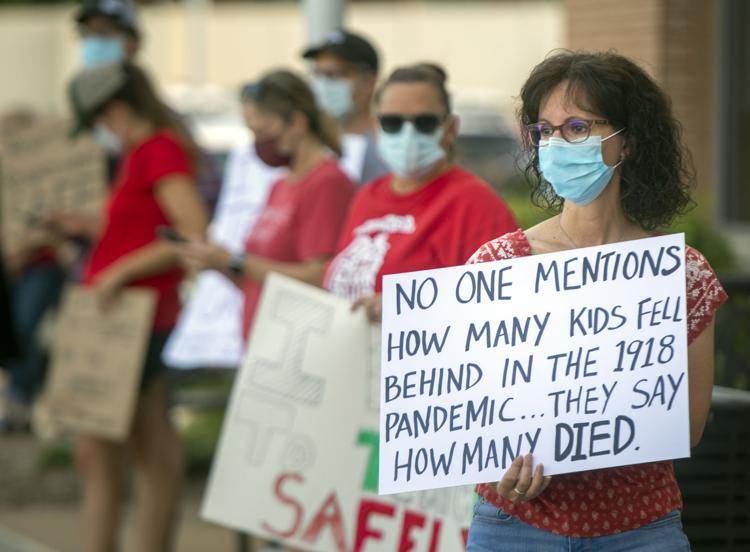 Meatpacking workers rally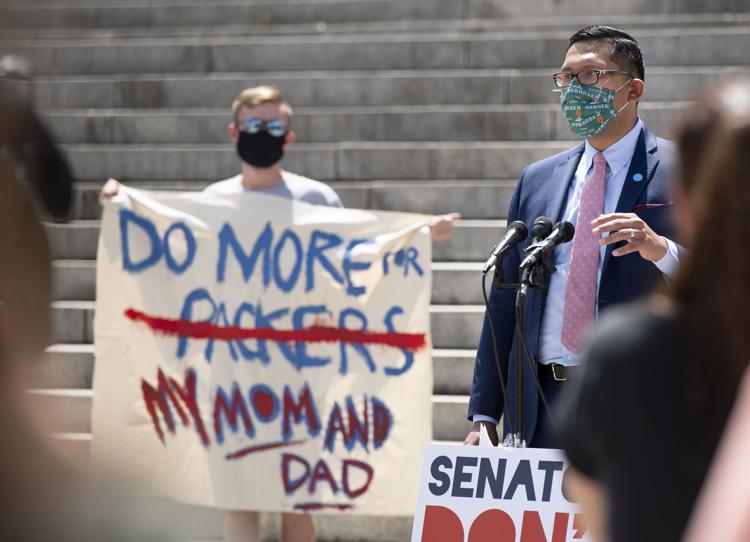 Legislature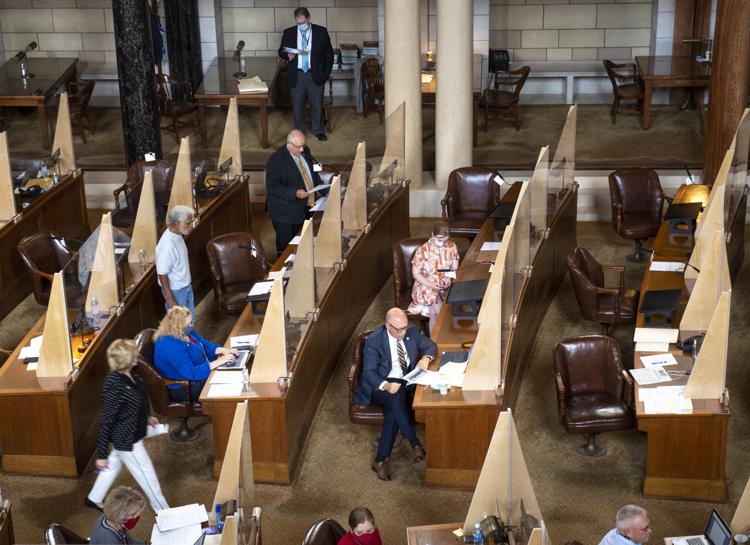 Lincoln Northeast graduation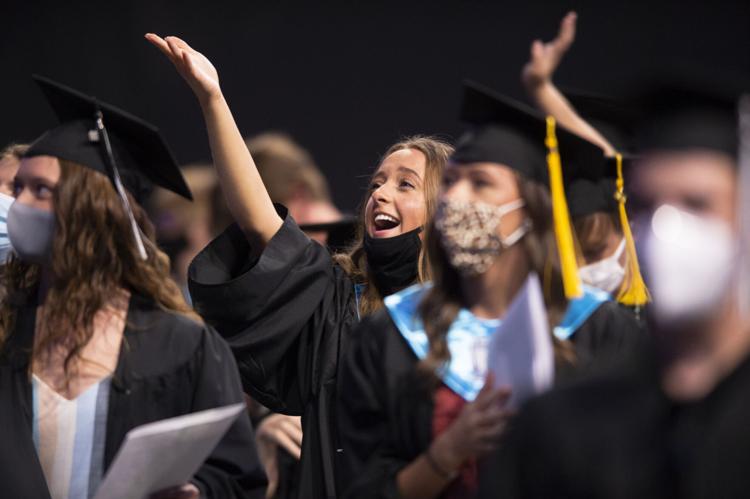 Gov. Ricketts address Legislature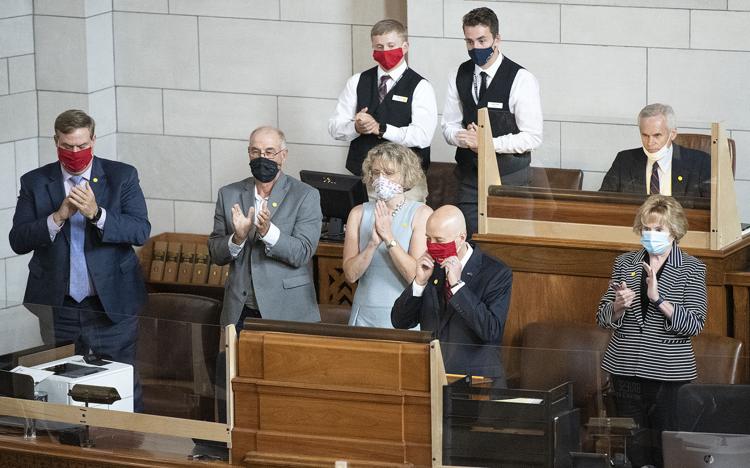 Drive-thru Bible School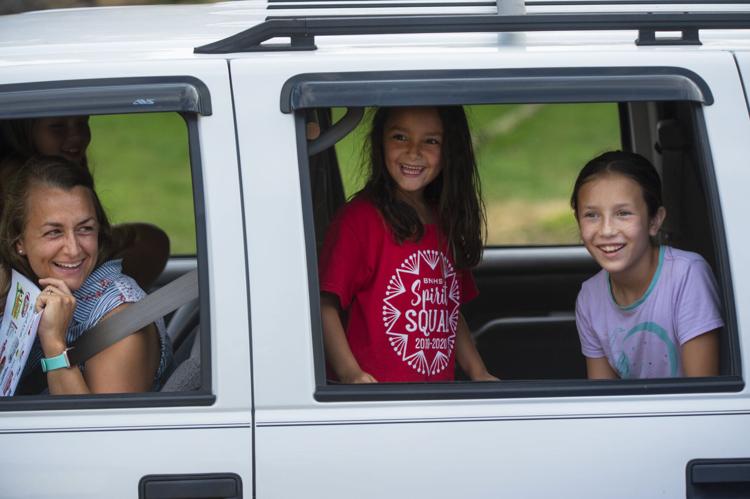 Mask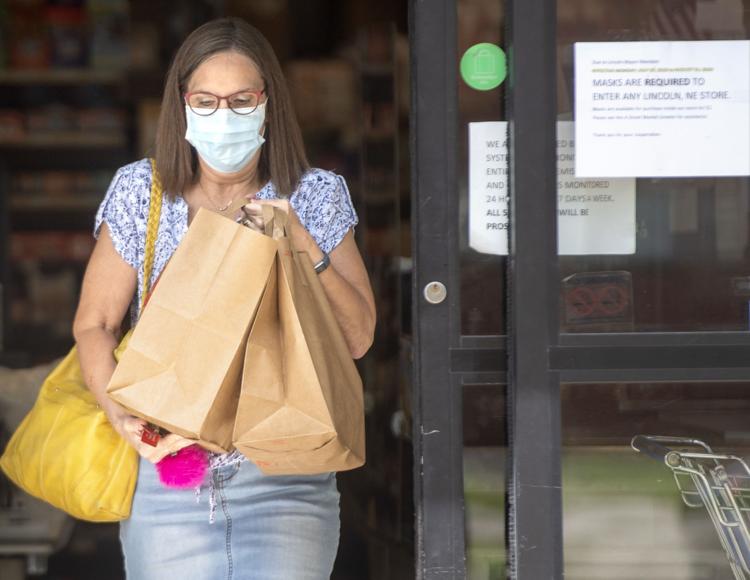 Legislature resumes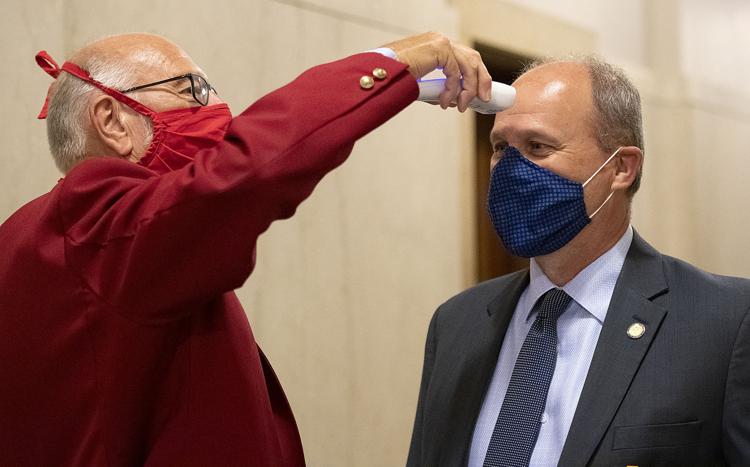 LPS virus teachers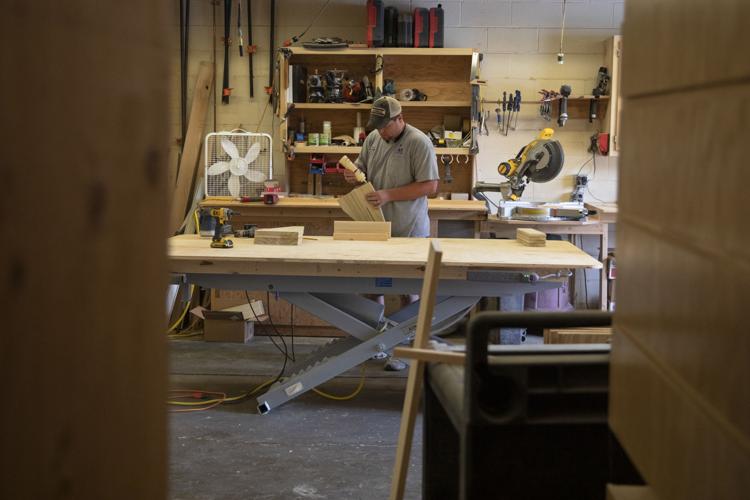 Shrine Bowl, 7.11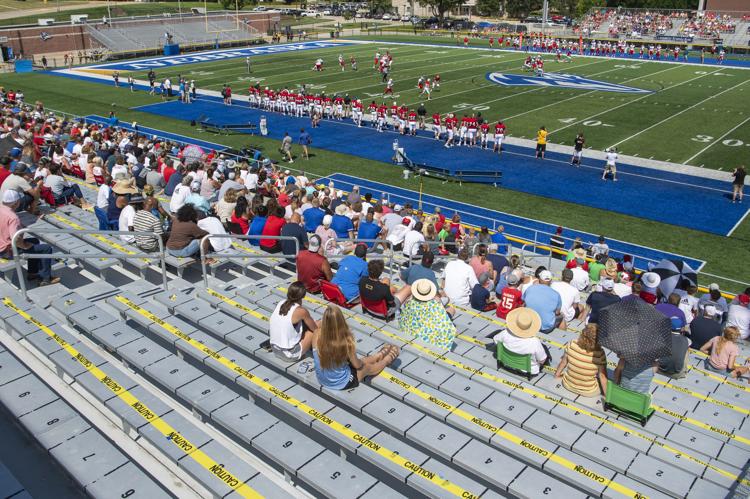 Make A Wish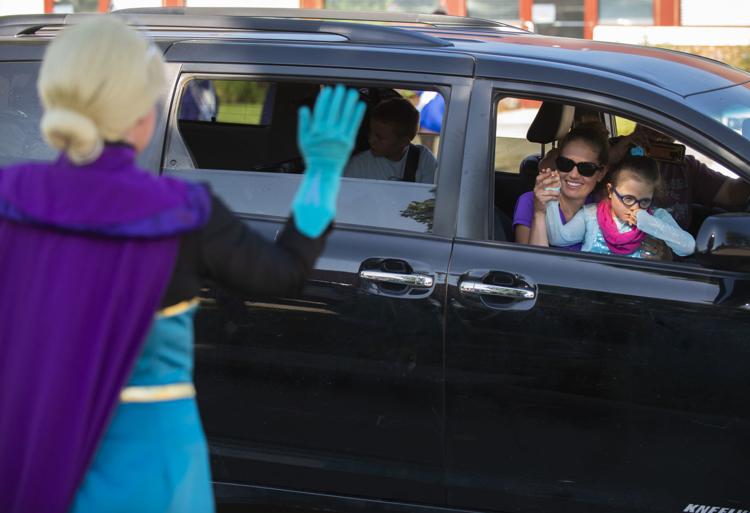 Girls basketball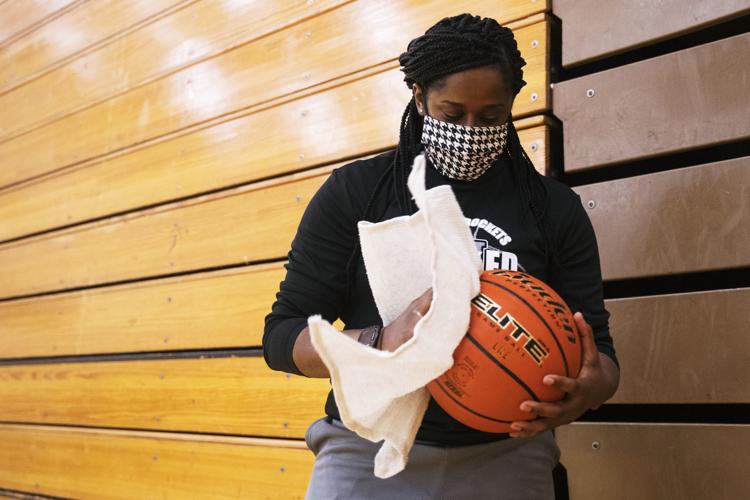 Masked Archie the Mammoth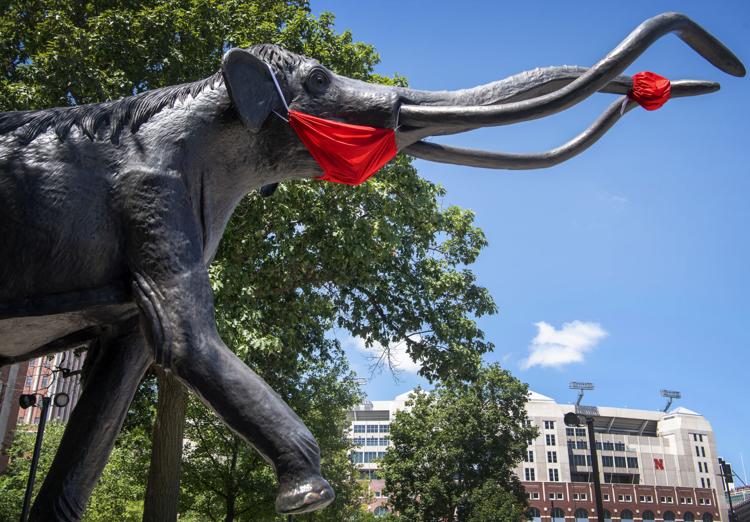 First Jury Trial in Four Months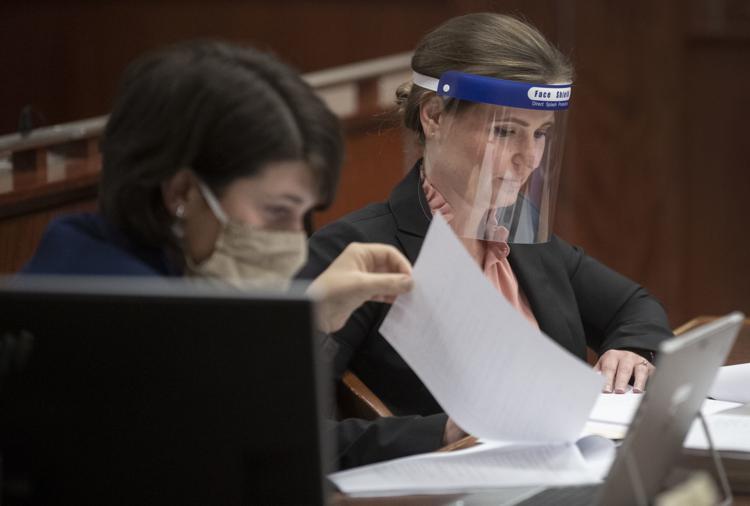 Lincoln Children's Museum Reopening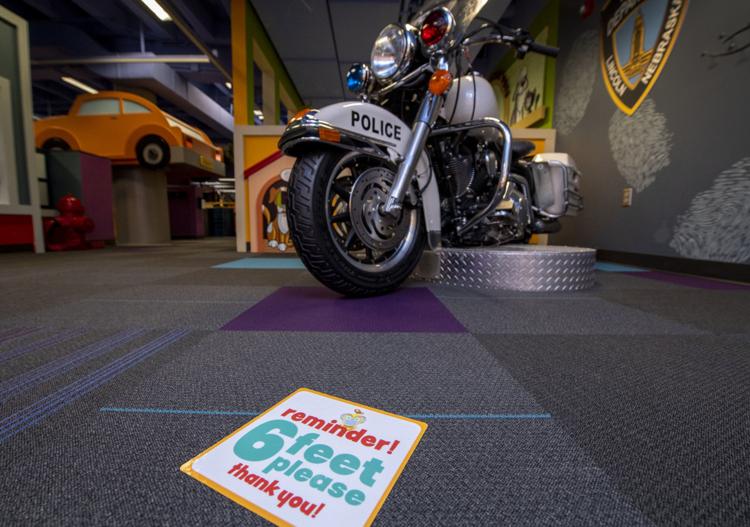 Community Learning Center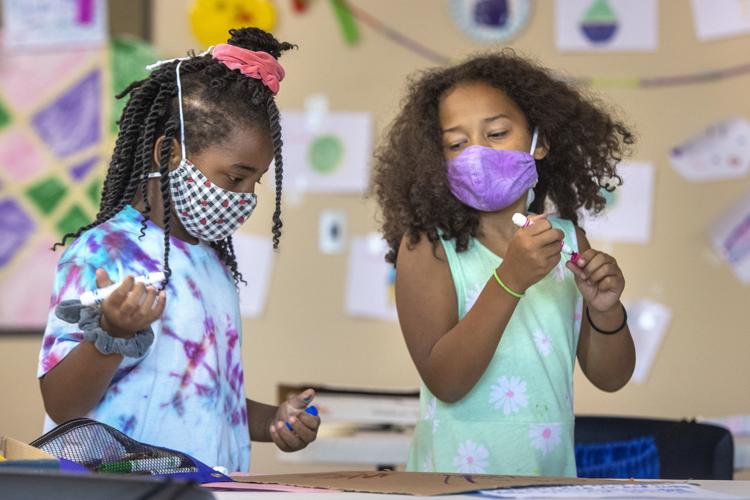 Lincoln Community Playhouse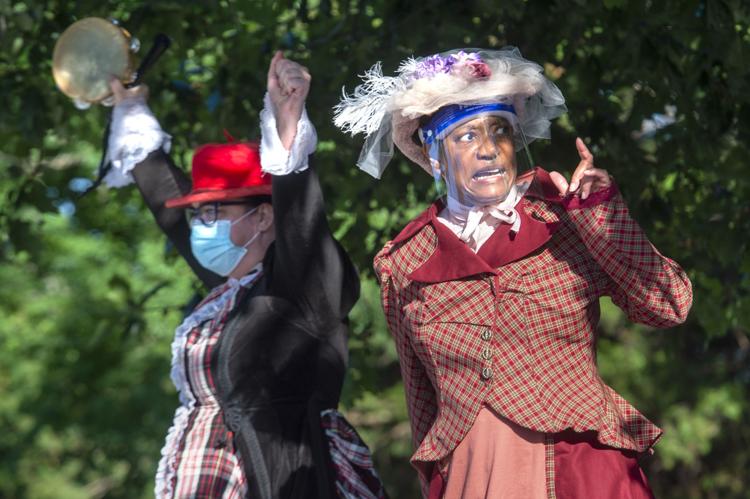 The Kindler Hotel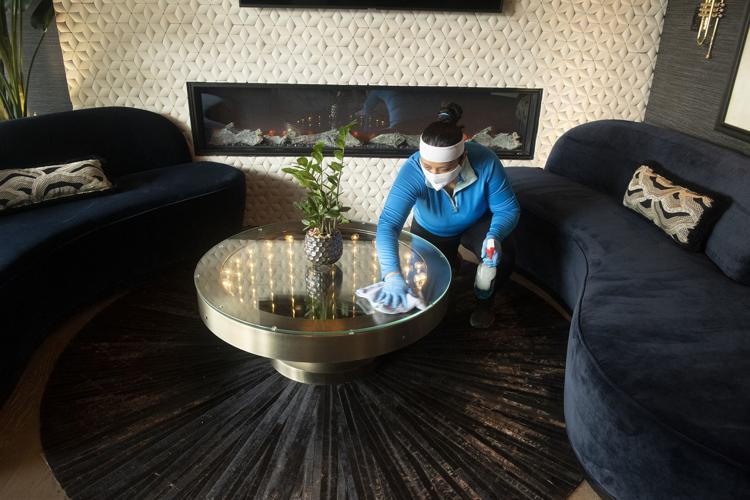 Garth Brooks Drive-In Concert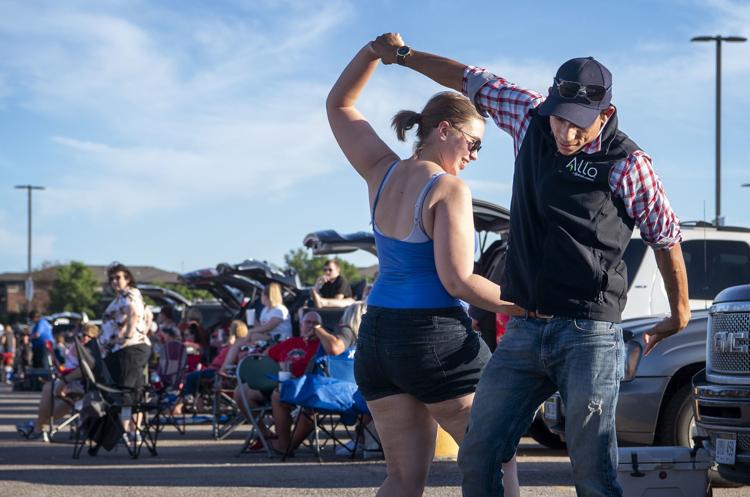 Naturalization ceremony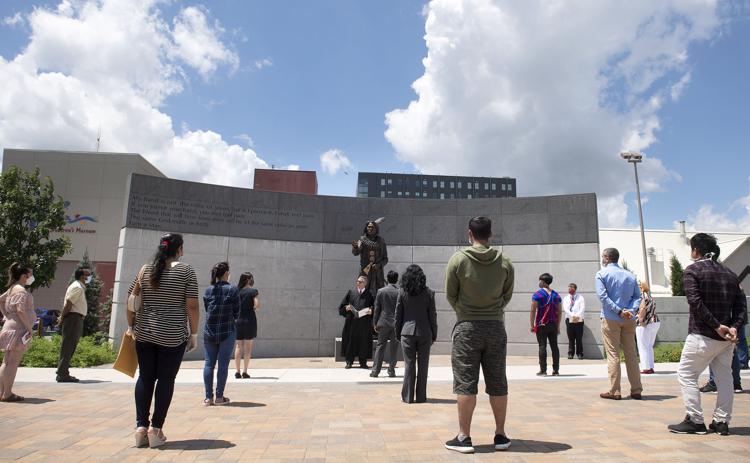 Urban Air Adventure Park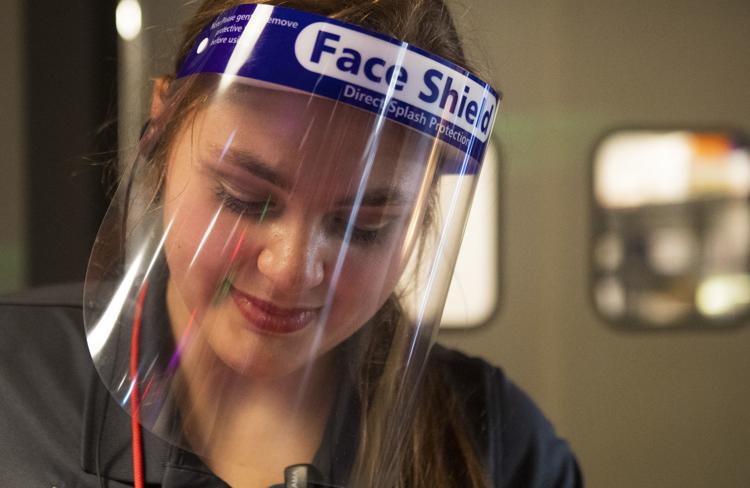 Juneteenth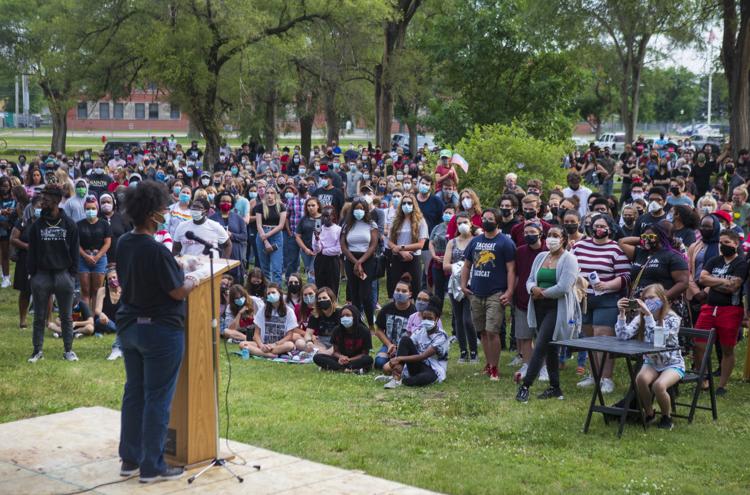 Gere Branch Library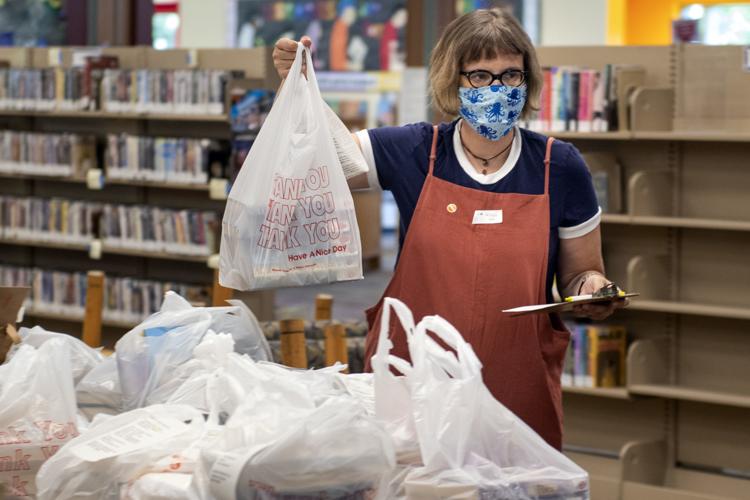 Music on the Move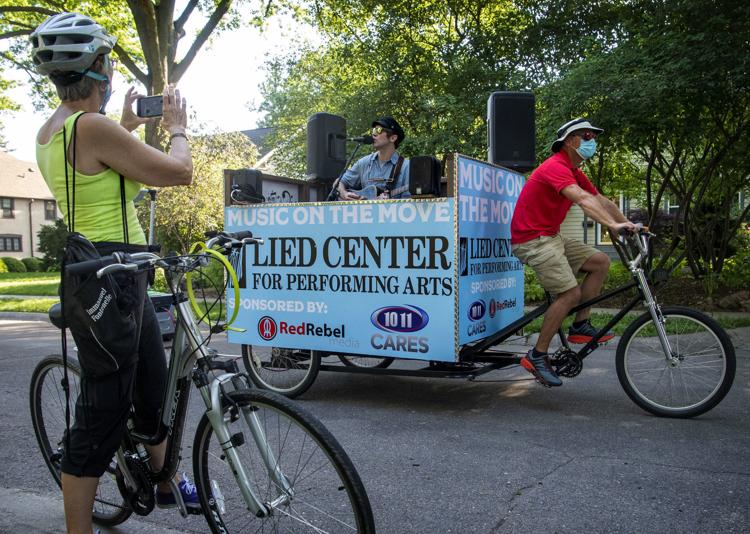 Pool Reopenings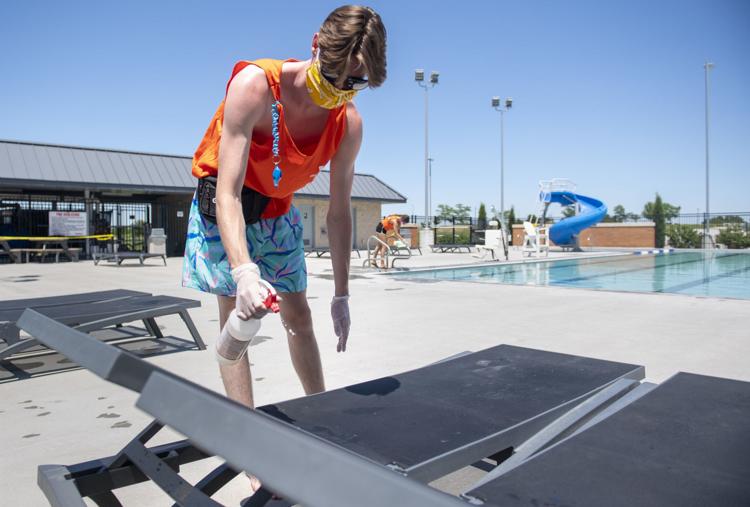 Judiciary Committee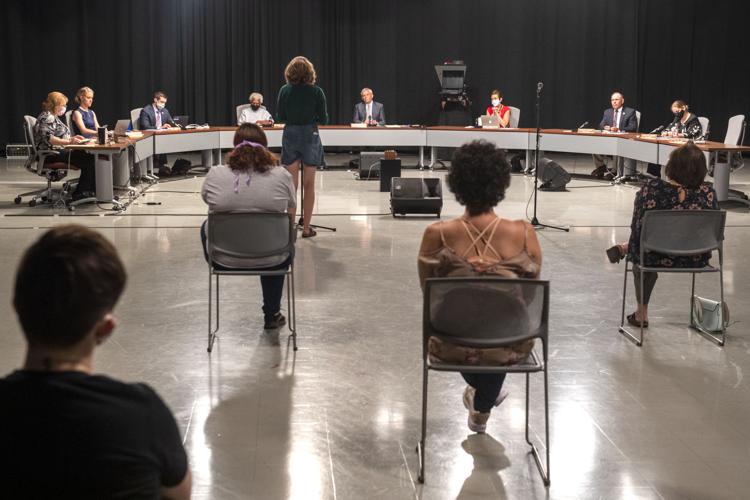 Eagle Raceway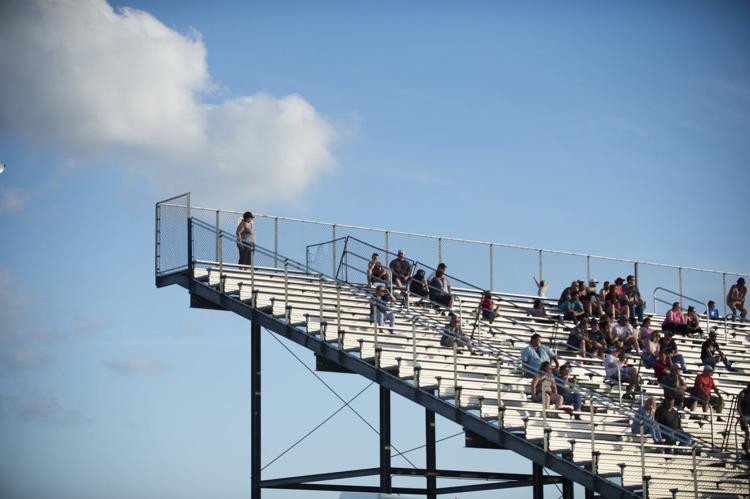 Bars Opening in Lincoln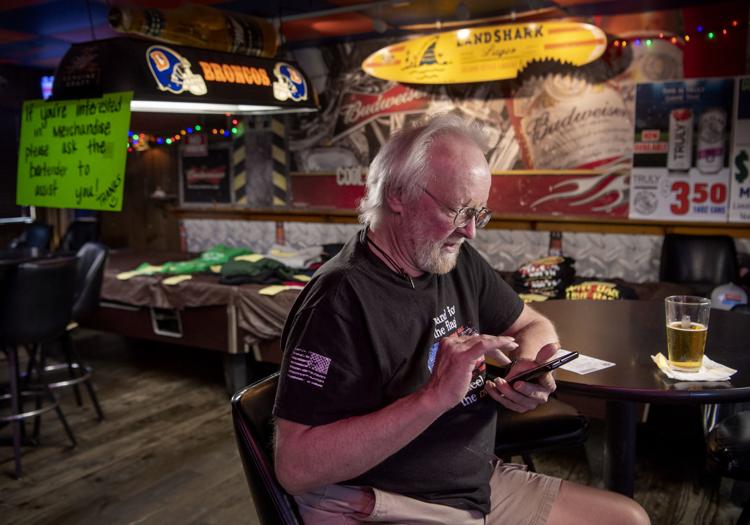 LPS Teachers Retirement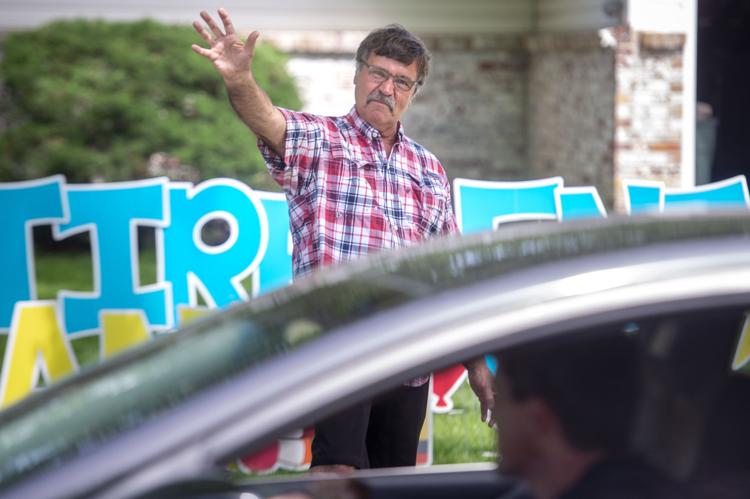 Holmes Lake Manor Horse Visit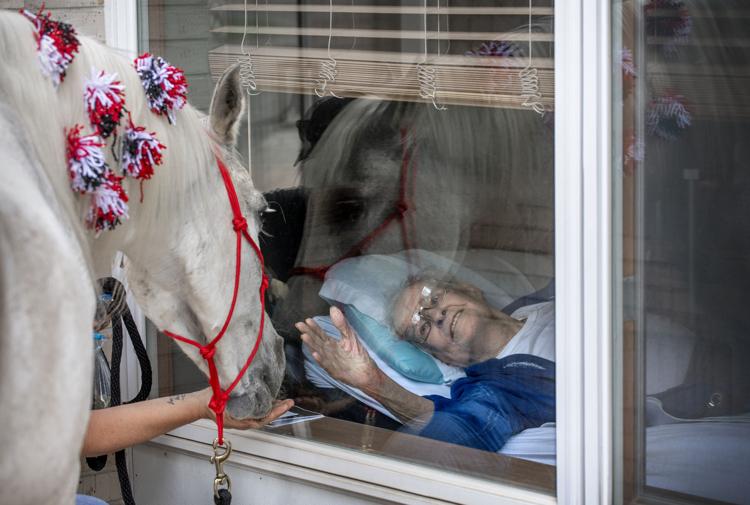 Michener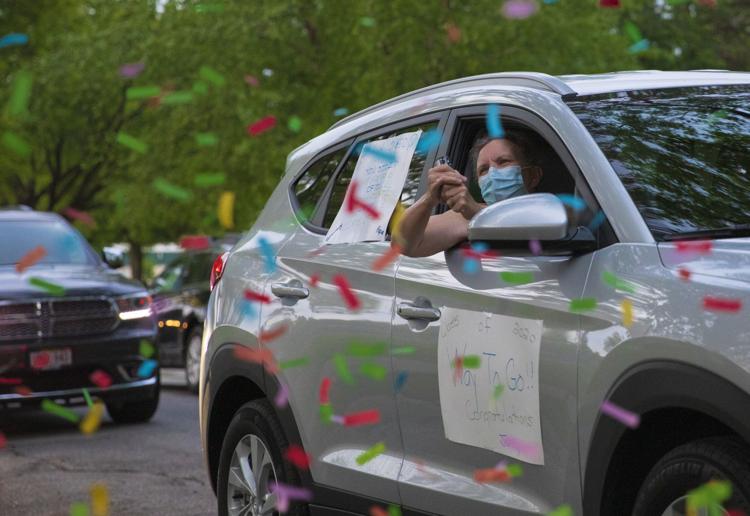 Lancaster County Courthouse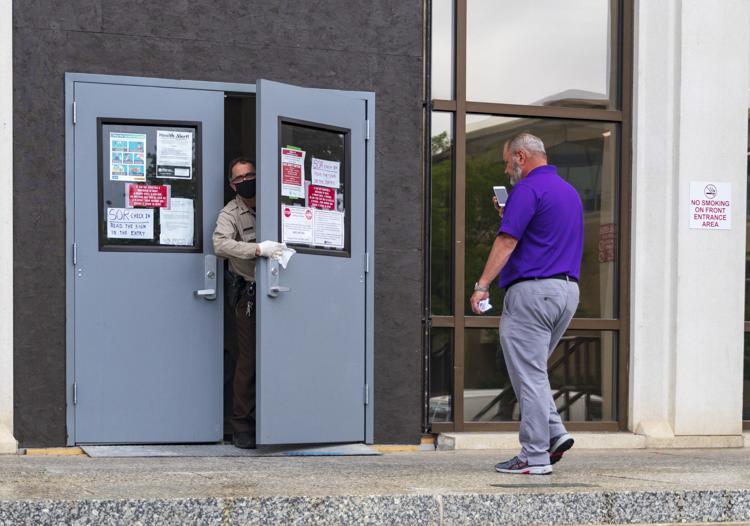 Campgrounds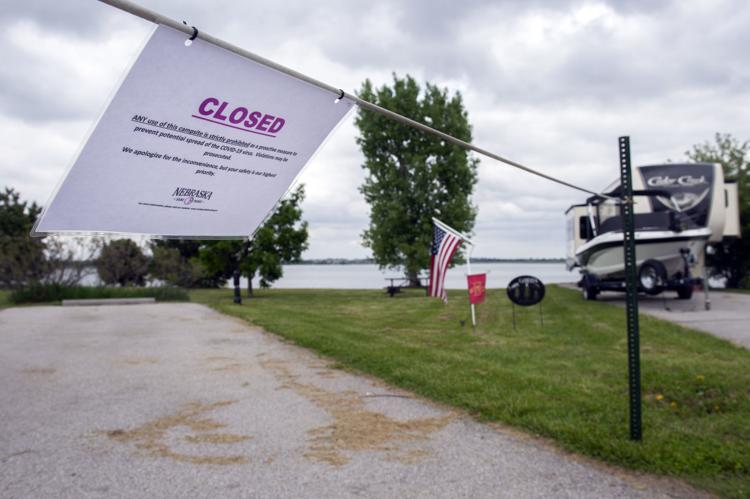 Church Social Distancing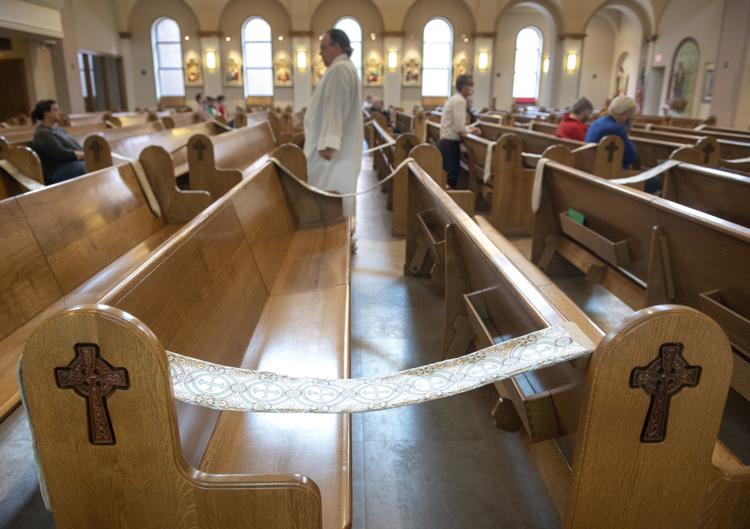 Boys and Girls Club food distribution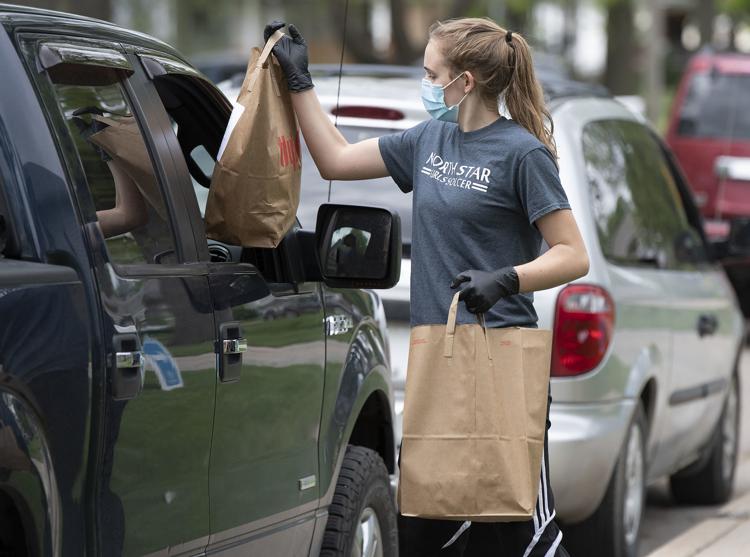 Children of Smithfield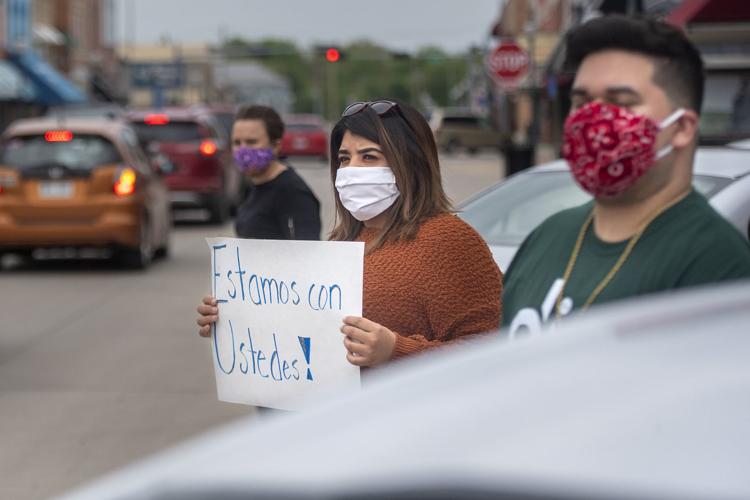 Farmers Market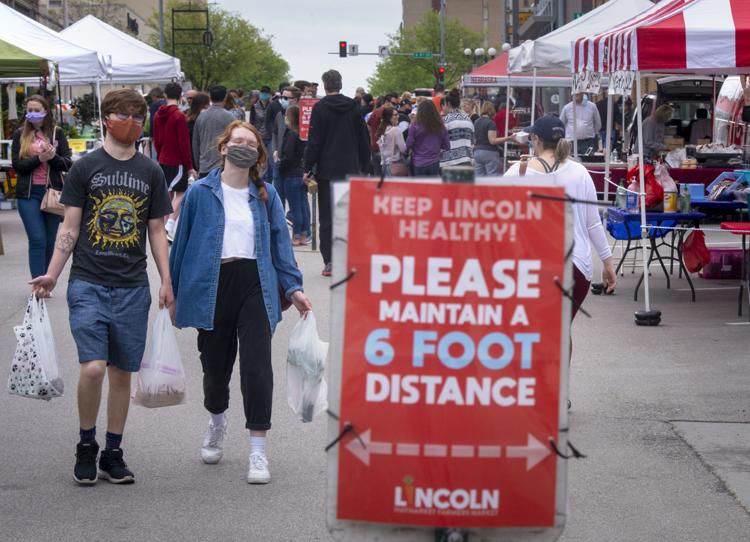 Parkview Christian Teacher Appreciation Day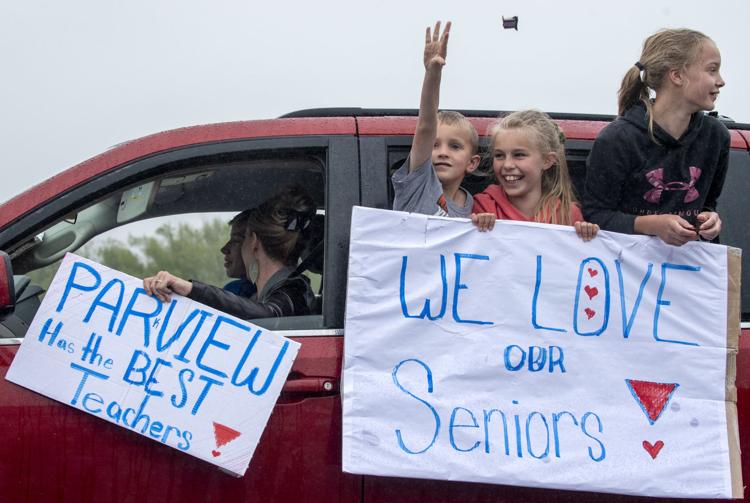 Signs on South 16th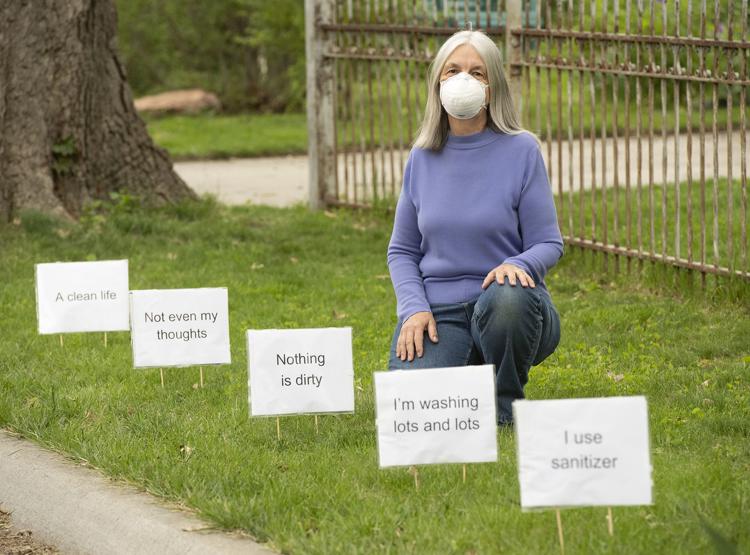 Election Day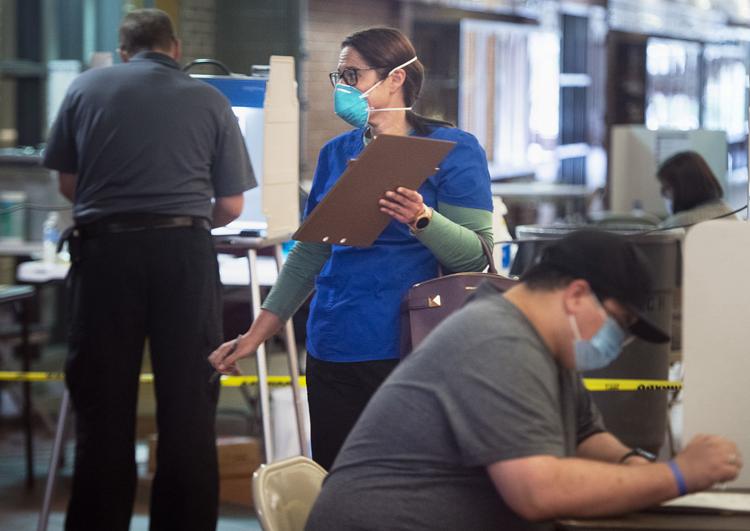 Lincoln reopening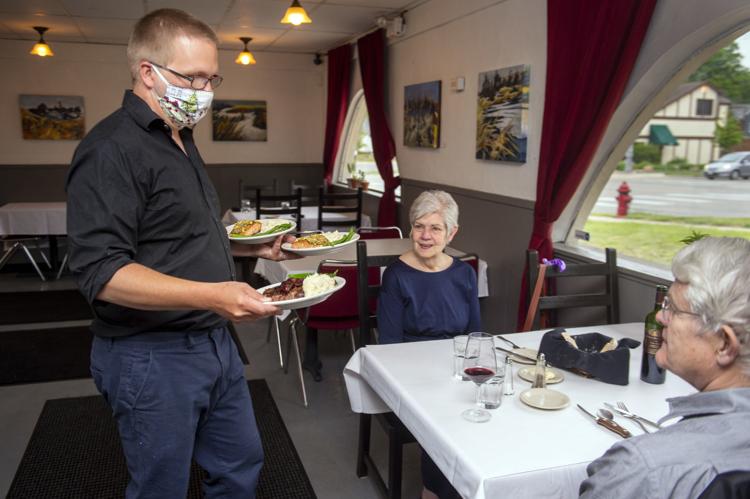 Mother's Day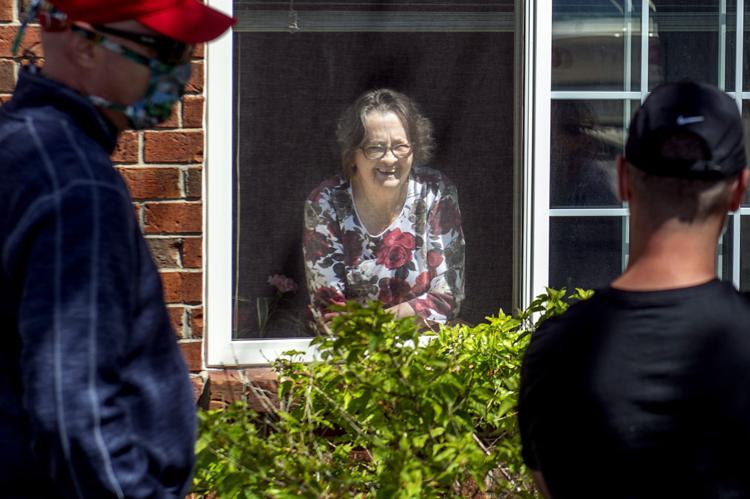 Reopening Hair Salon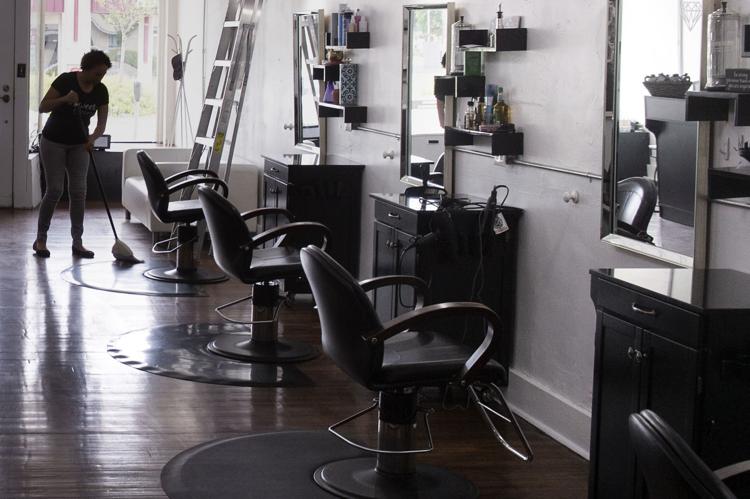 Lincoln Christian 2020 Seniors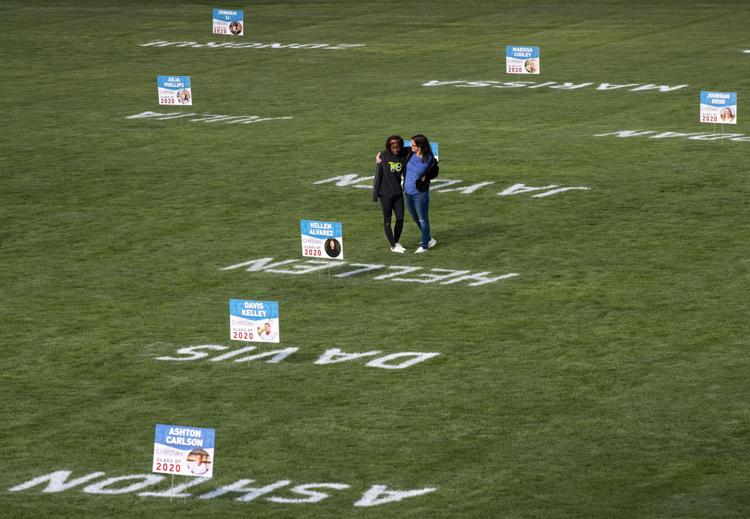 Test Nebraska site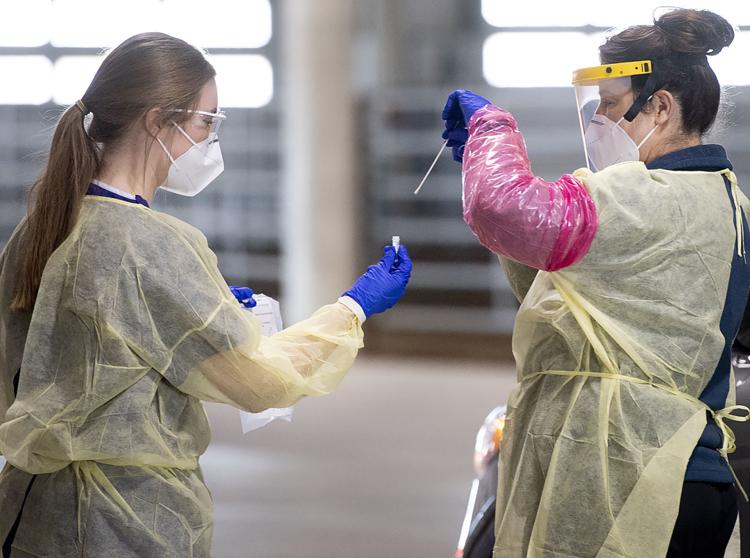 Selfie wall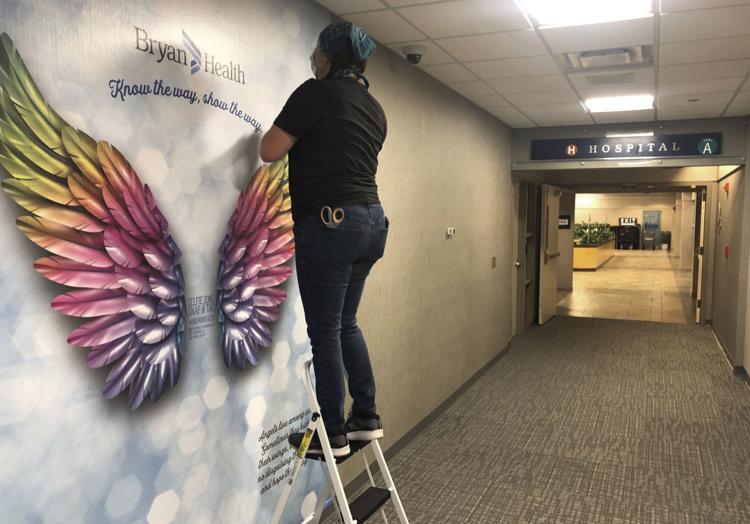 Drive-Thru Career Fair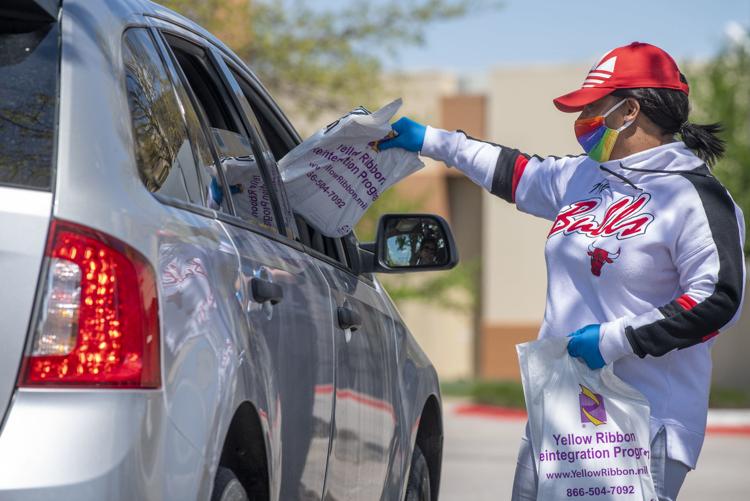 Center for People In Need food distribution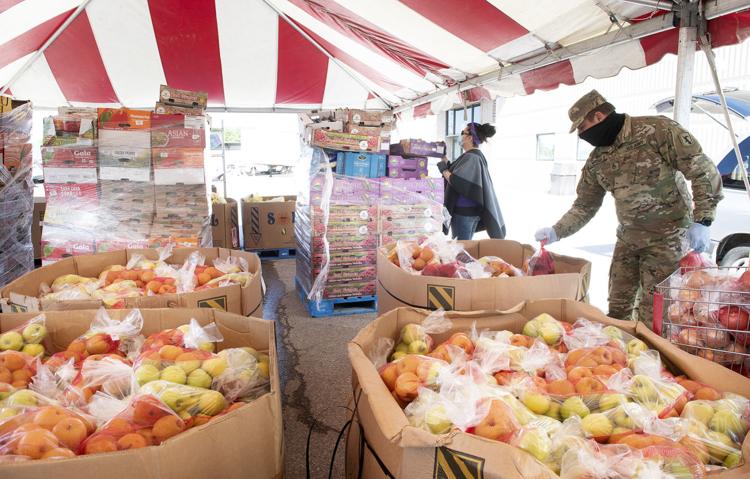 Marathon void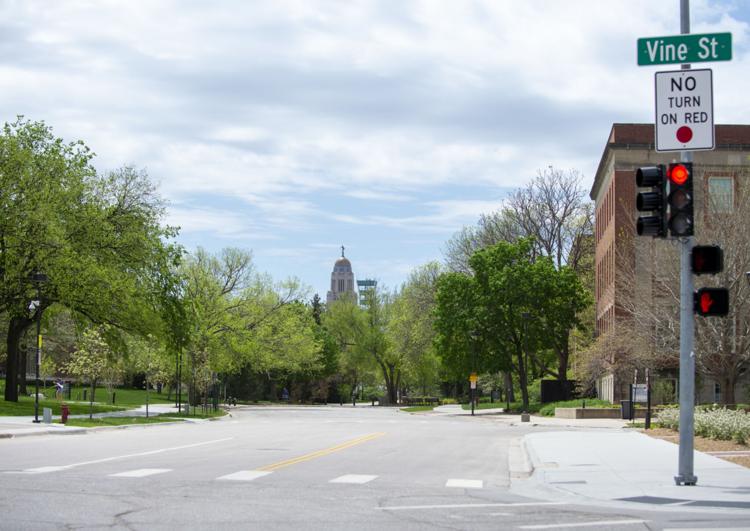 Art walk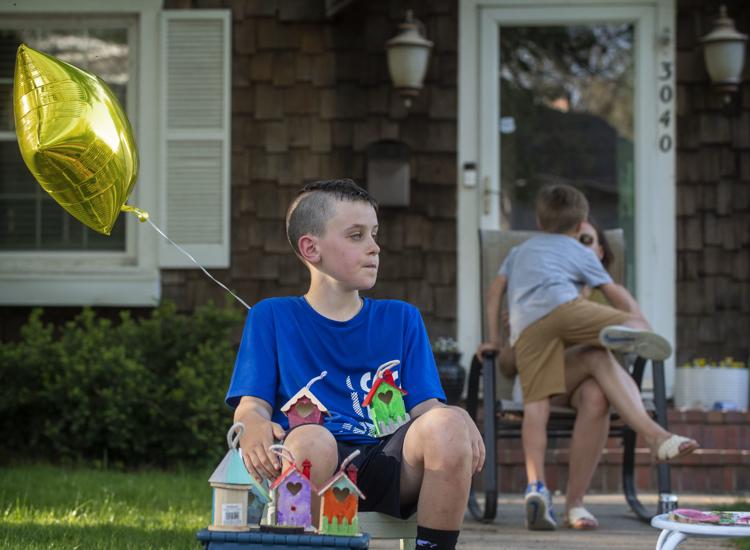 Gateway Mall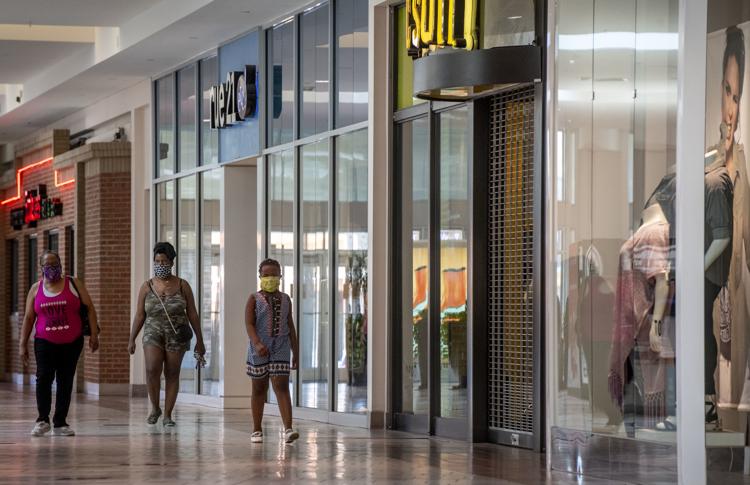 Drive-through parade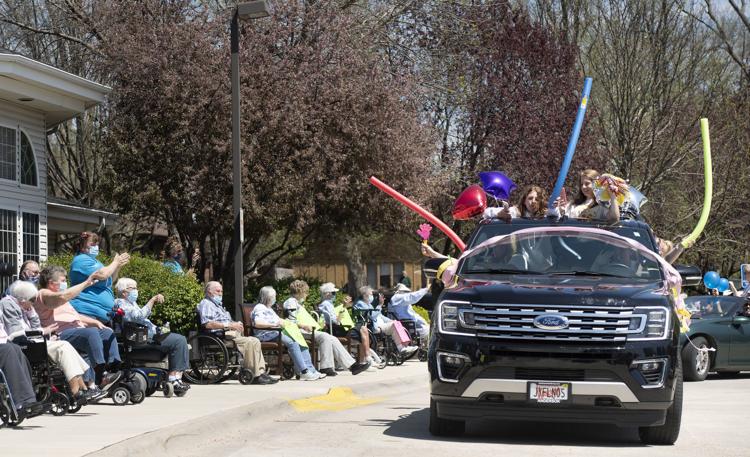 Former Cop Birthday Drive-by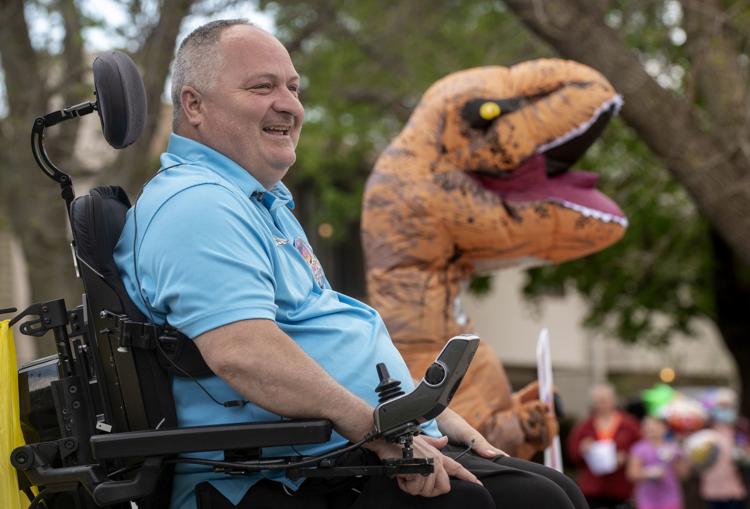 Masks For Truckers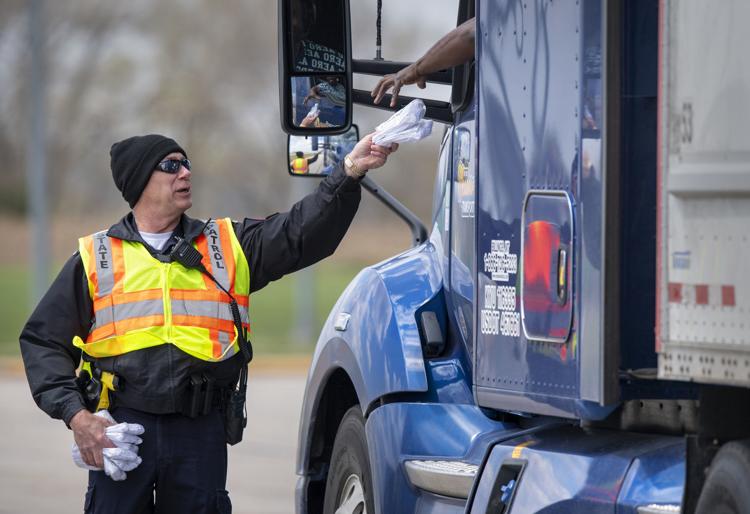 Hero Signs
Puzzles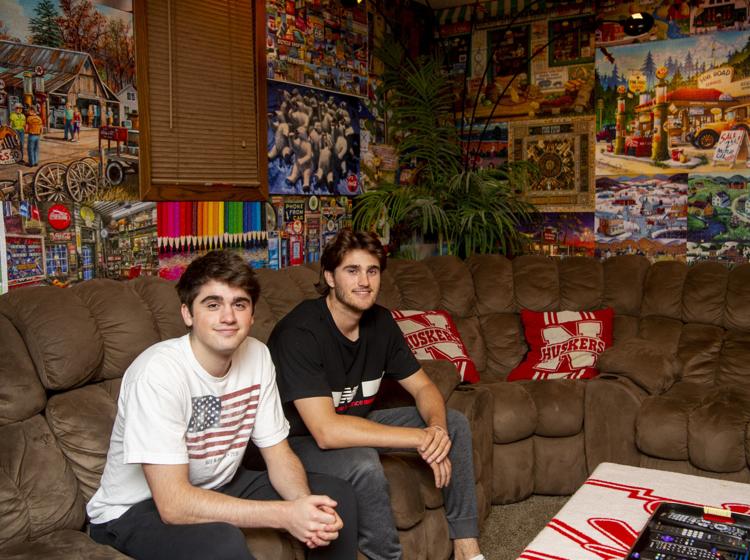 O Street cruising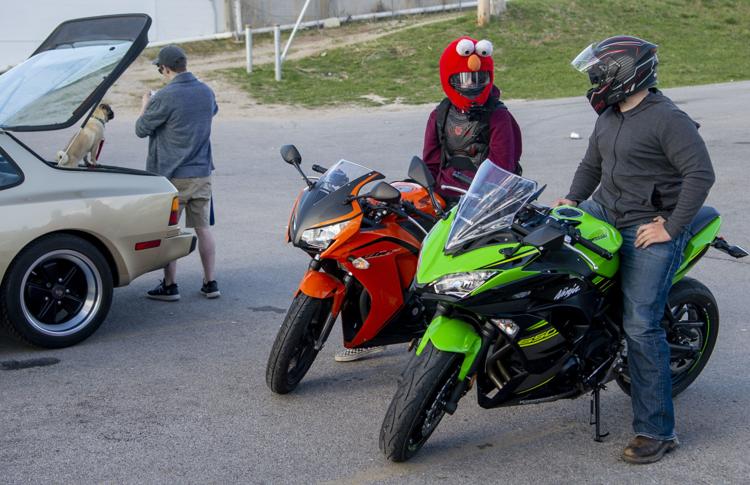 BikeLNK disinfecting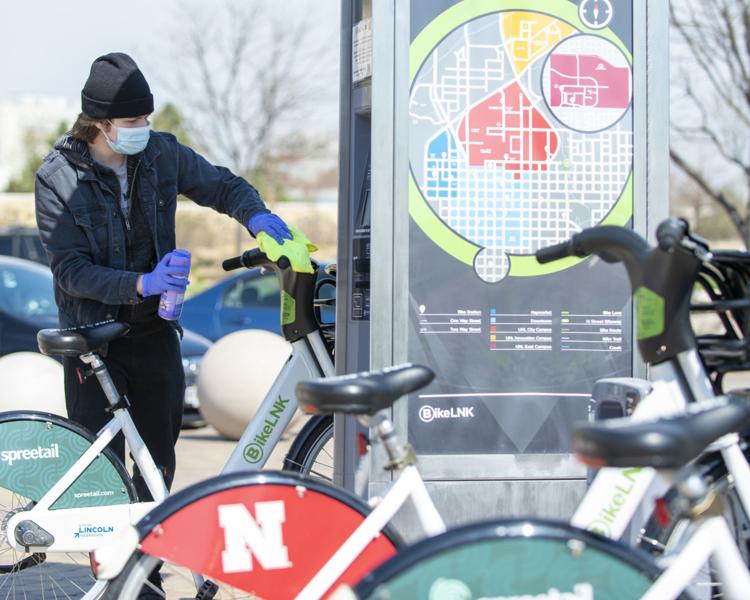 Bryan Mobile Testing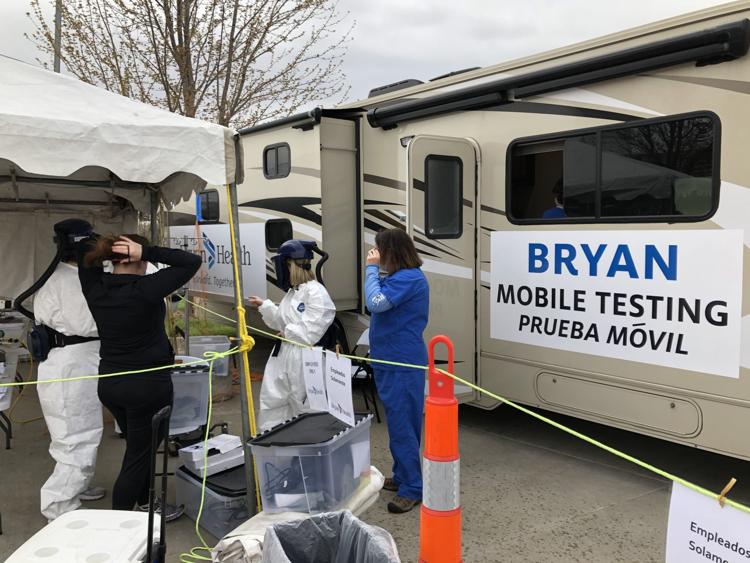 Teacher and Staff Parade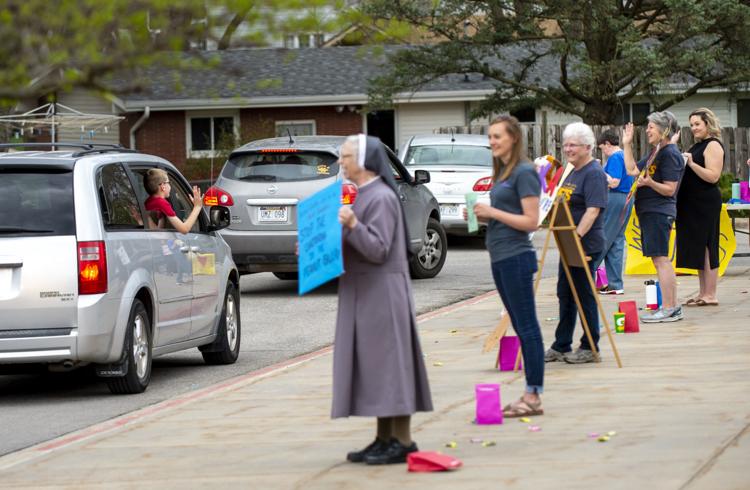 Thank you!!!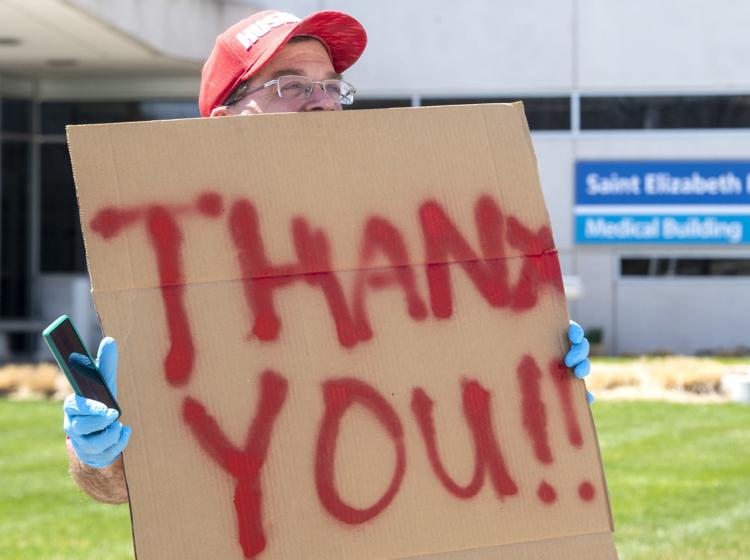 91-year-old released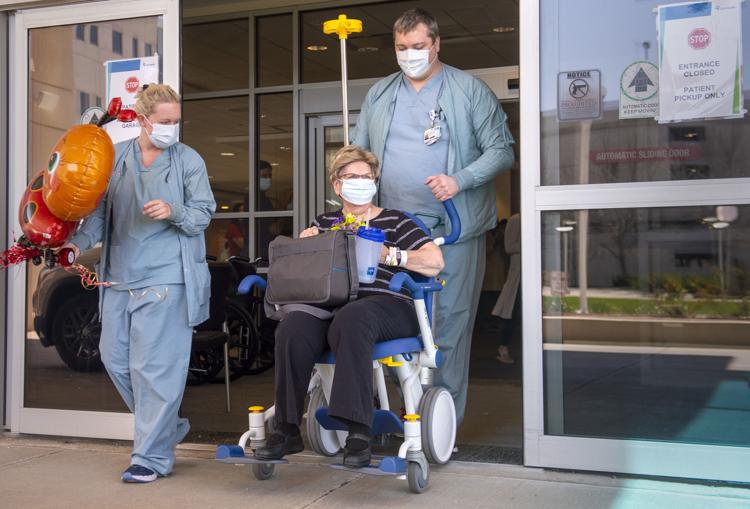 Air and Army National Guard COVID-19 testing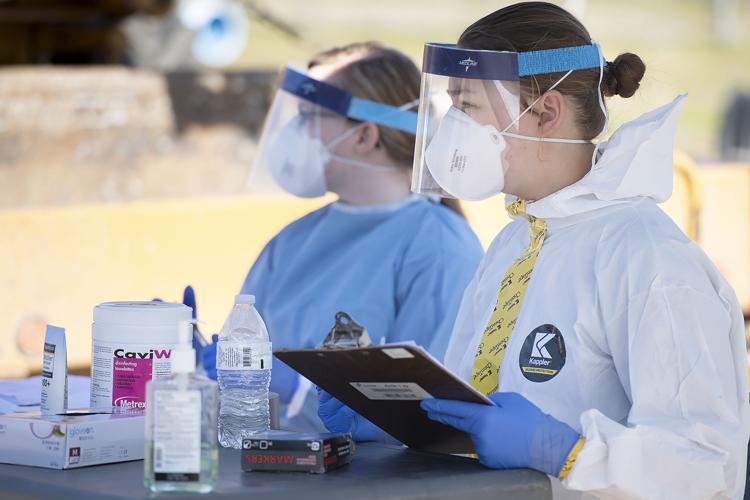 Food Bank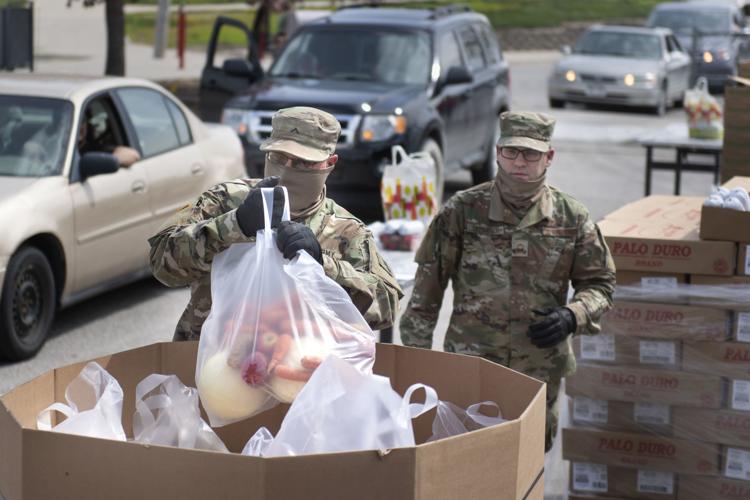 Thank you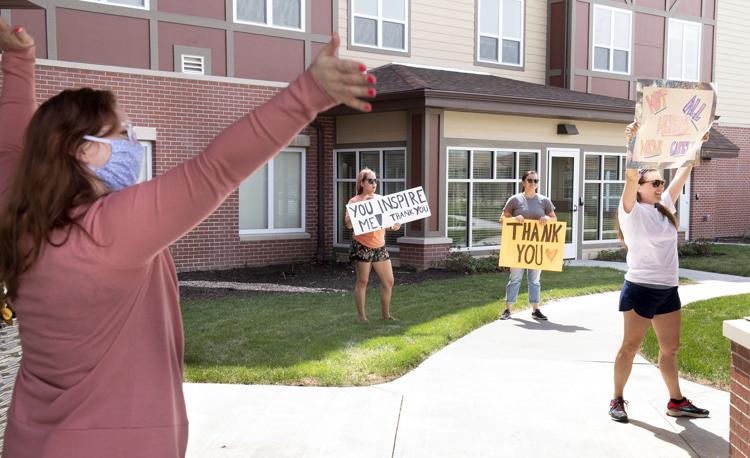 Thanks to LJS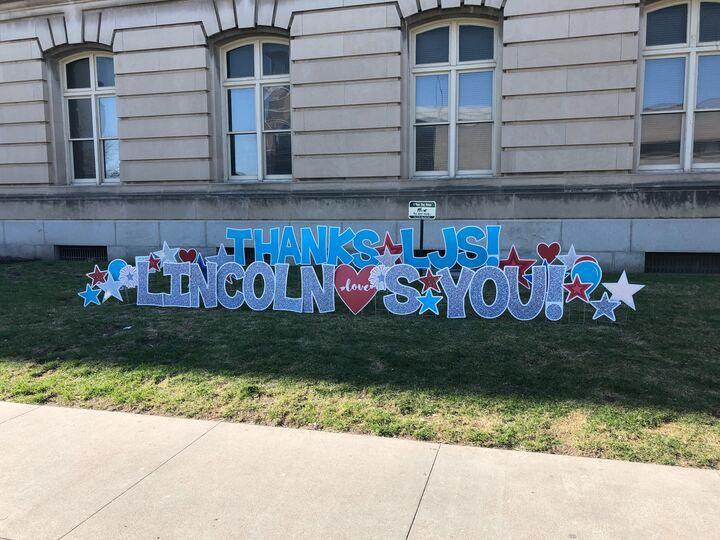 Thank You
Eagle with PPE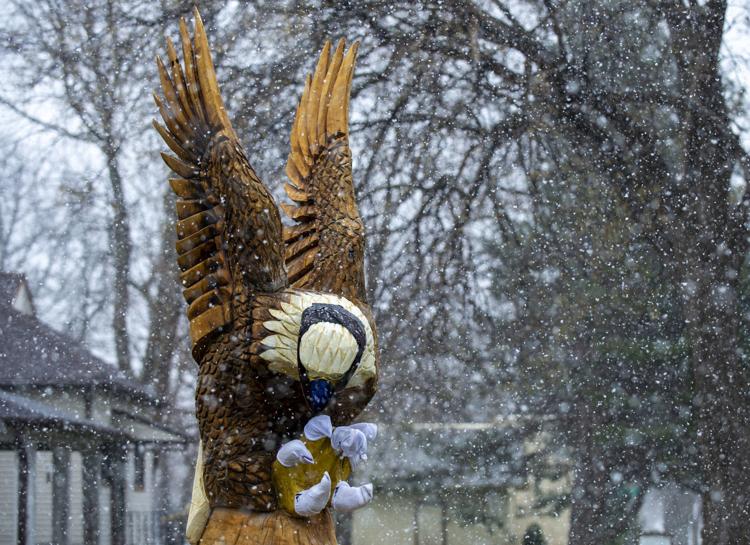 Football Stadium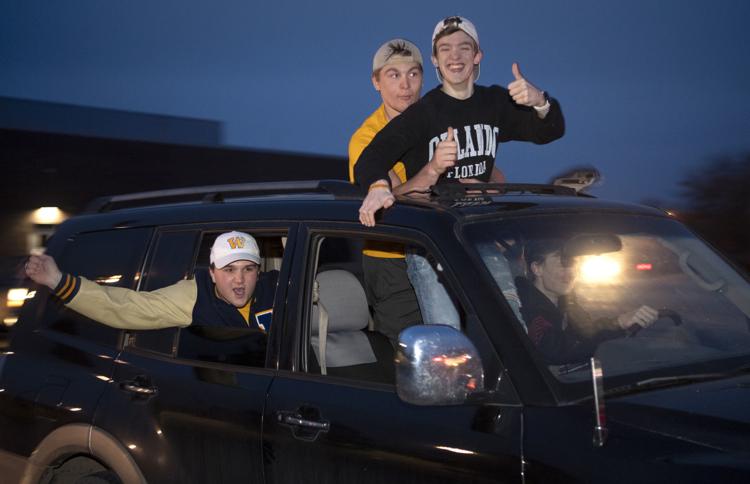 COVID-19 State Employee Union
Herbie Husker Runzas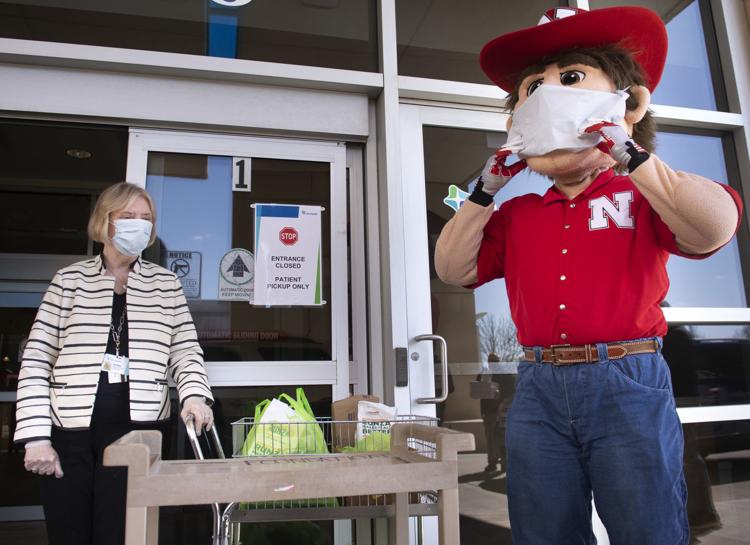 Virtual City Council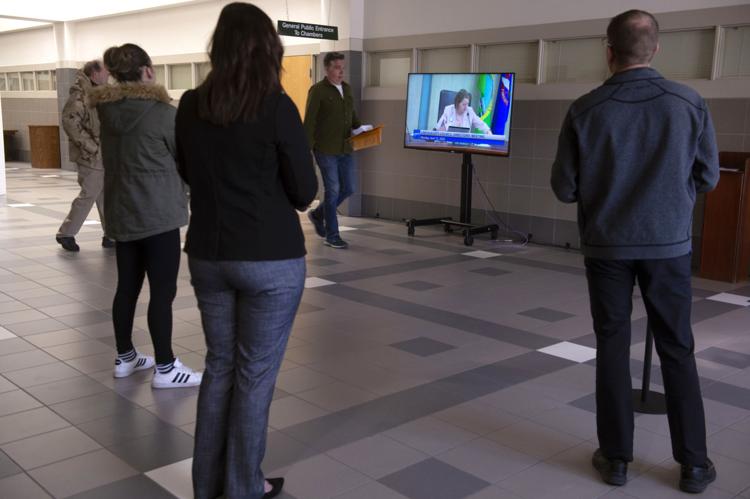 Drive-by Easter egg hunt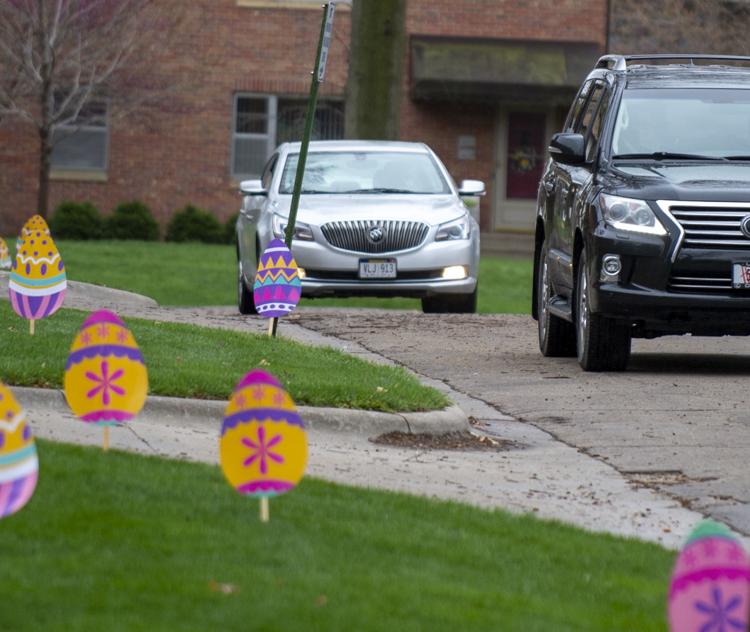 Watch: Lincoln neighbors sing 'The Old Rugged Cross'
Good Friday Music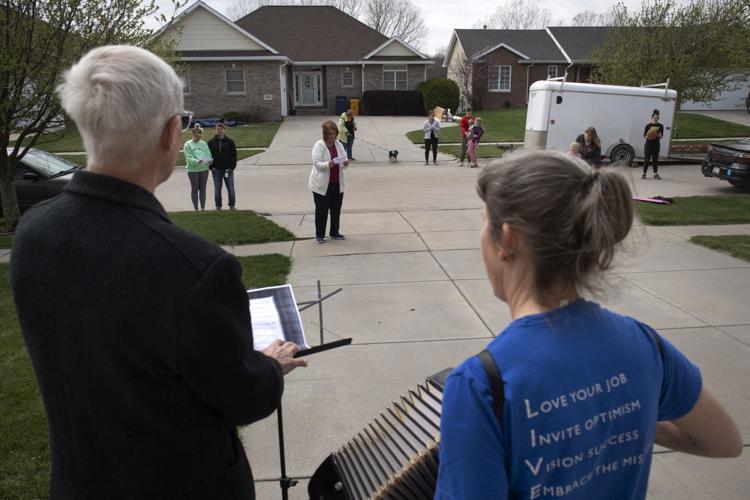 Masks on a walk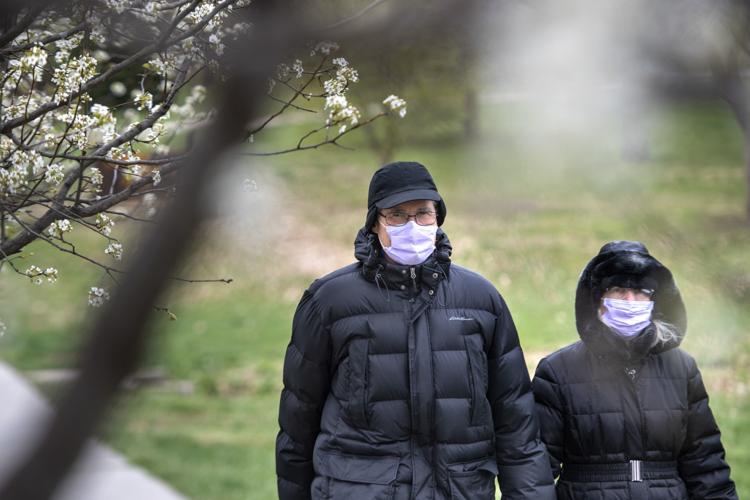 Watch: A timelapse of the mural at Saro Cider
Heroes sign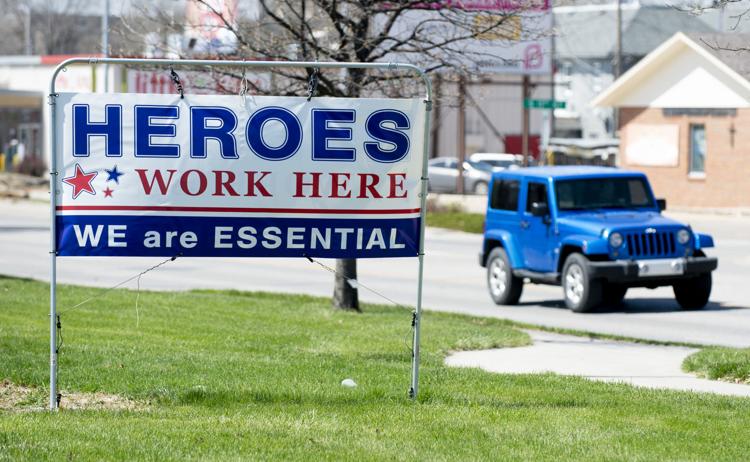 COVID-19 Workplace Safety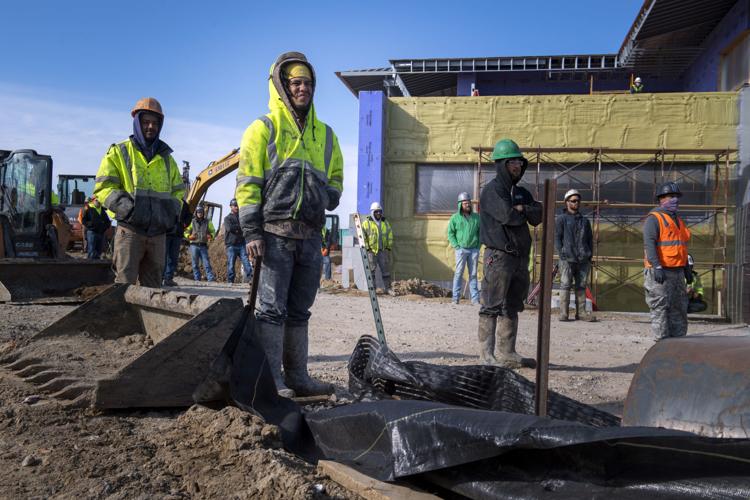 Watch: Steffany Lien twirls at birthday party
Shirts for FEMA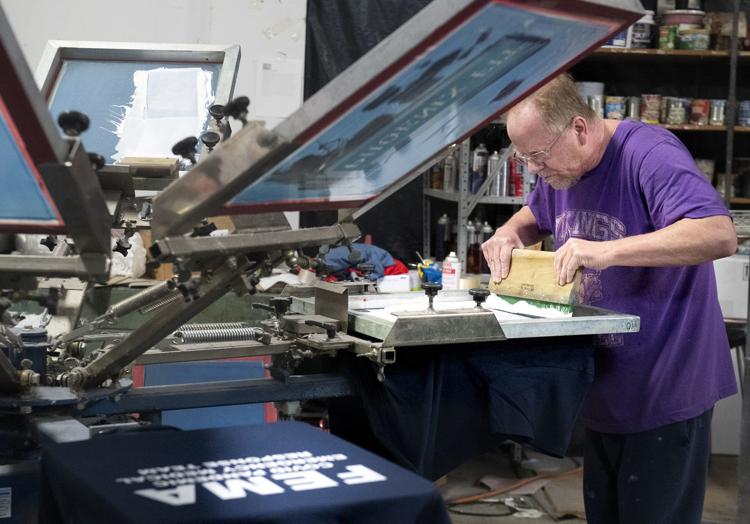 Watch: Hand sanitizer rolls off Innovation Campus assembly line
No fun here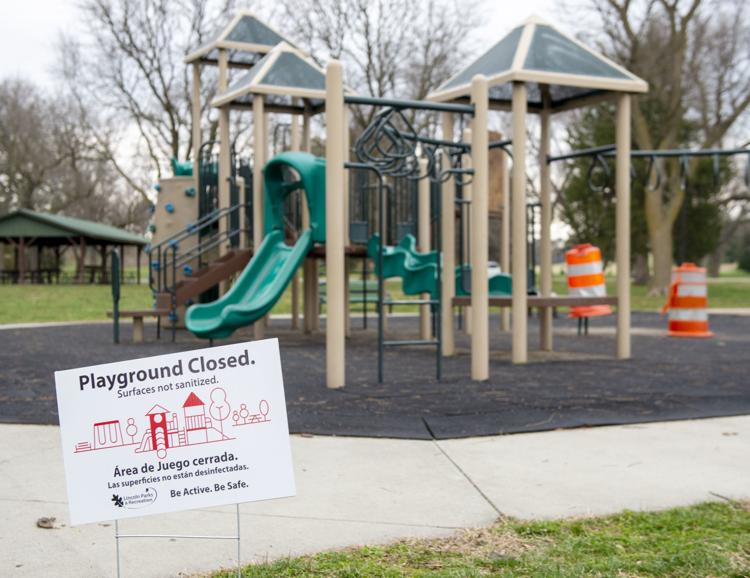 Wildlife Safari Park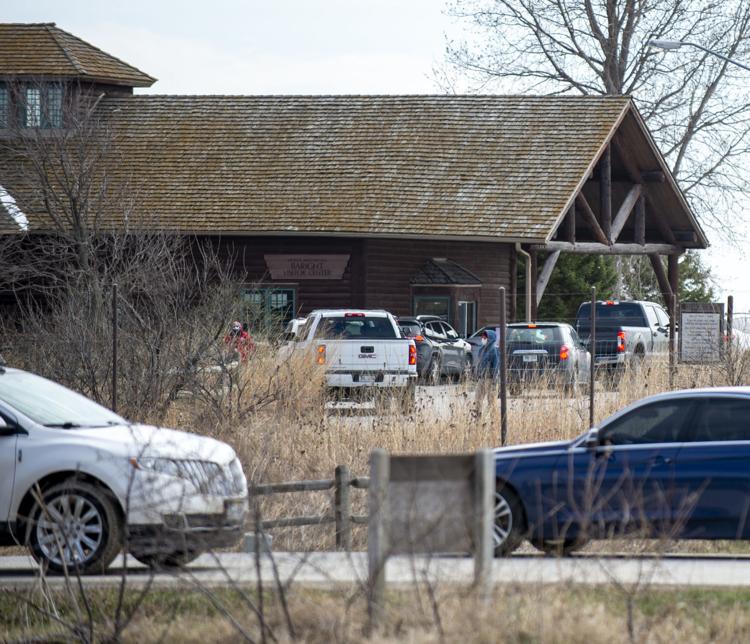 Inverse Parade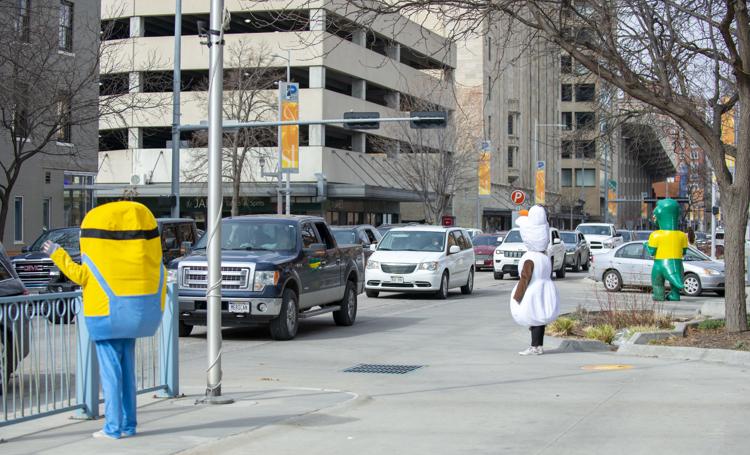 Essential workers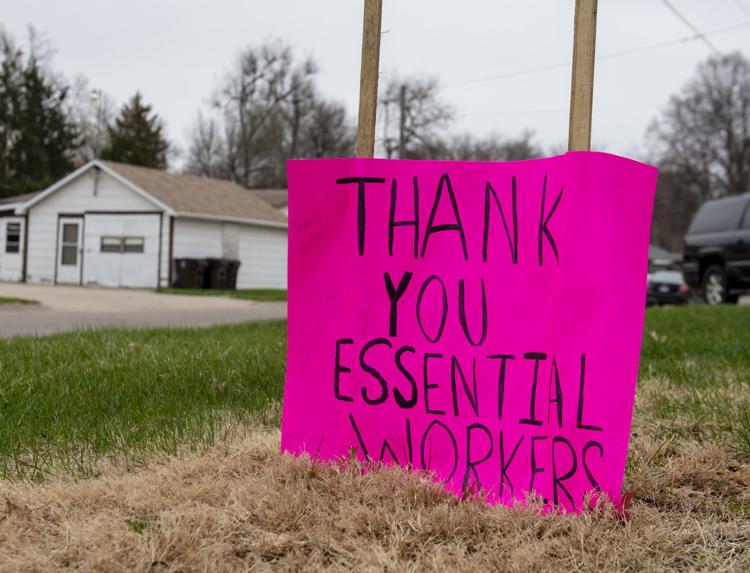 Haymarket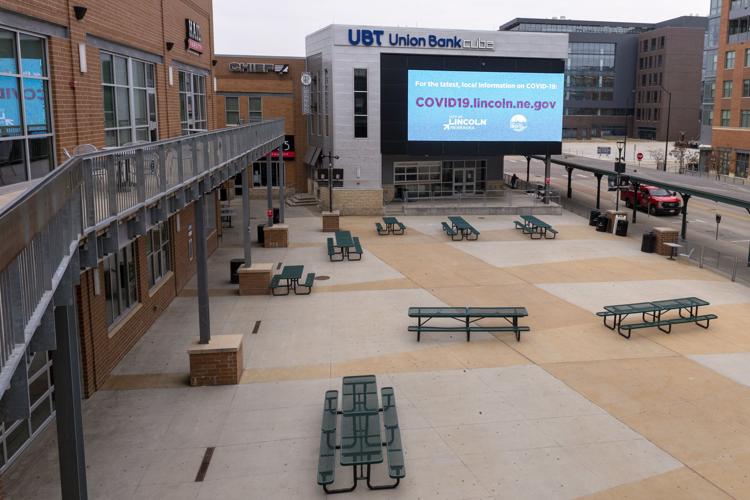 Empty downtown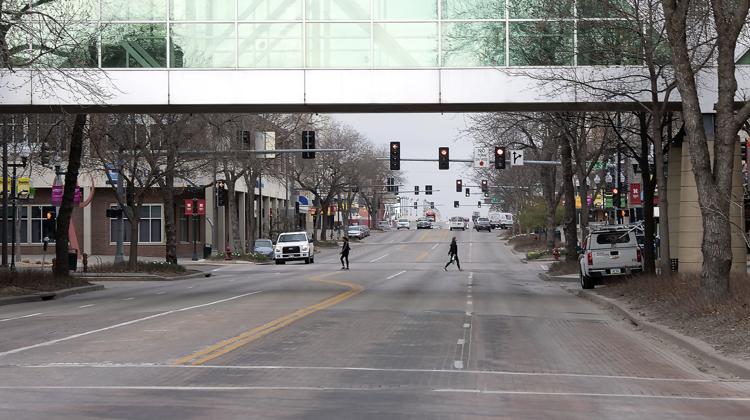 Nursing Home Horses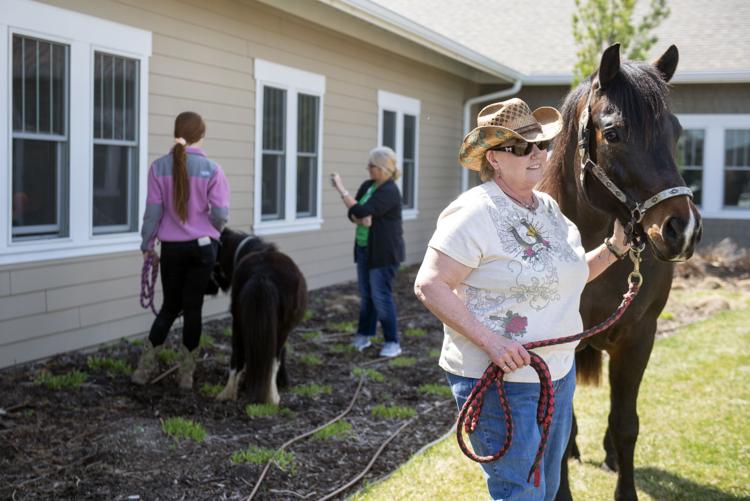 Tower Square sign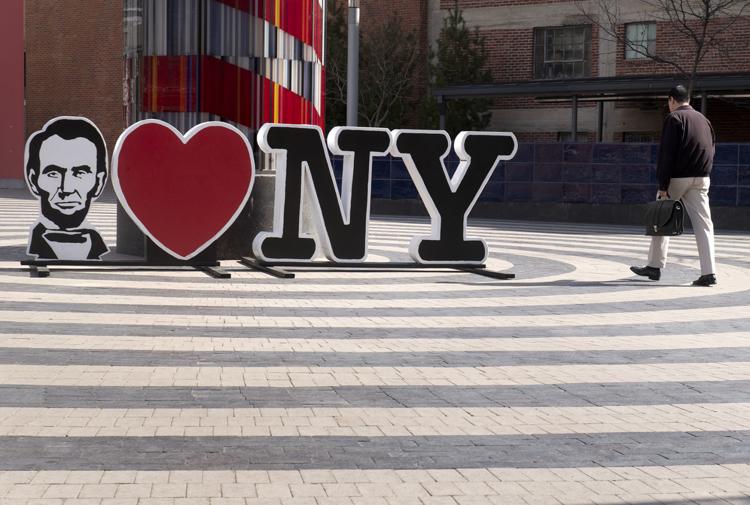 Noyes Art Gallery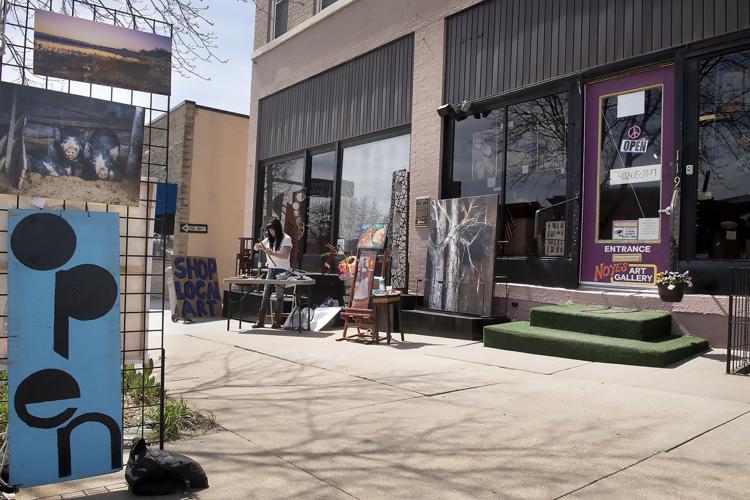 Free ice cream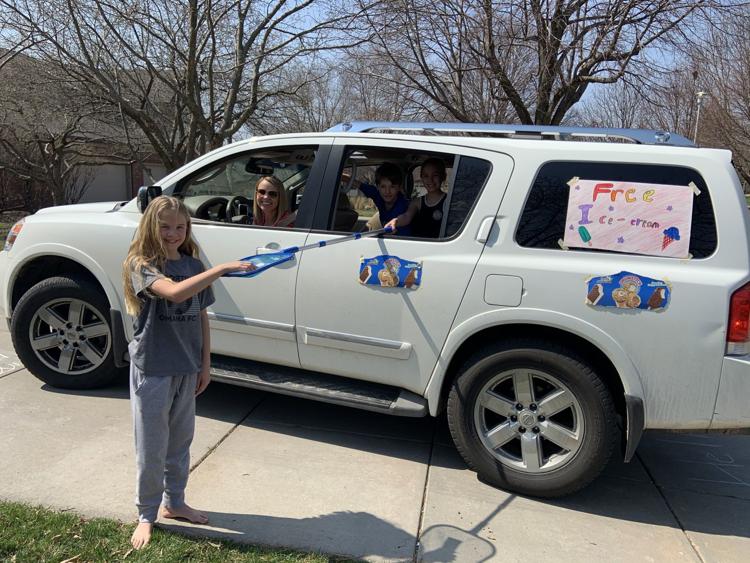 Billboard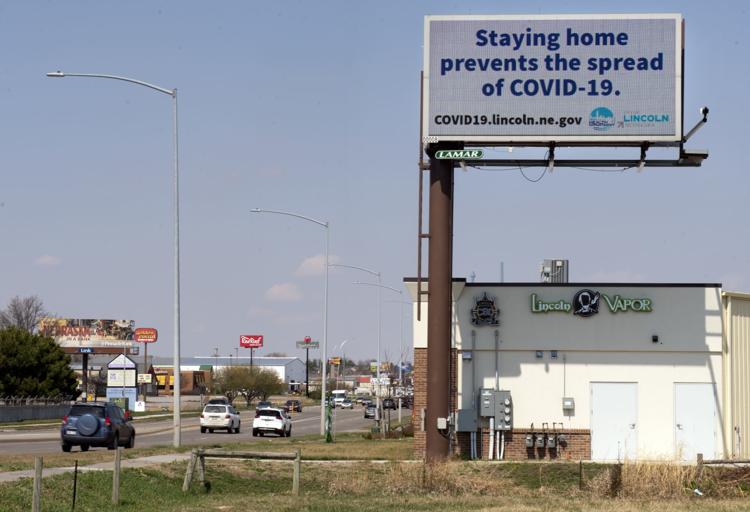 Coronavirus Testing CHI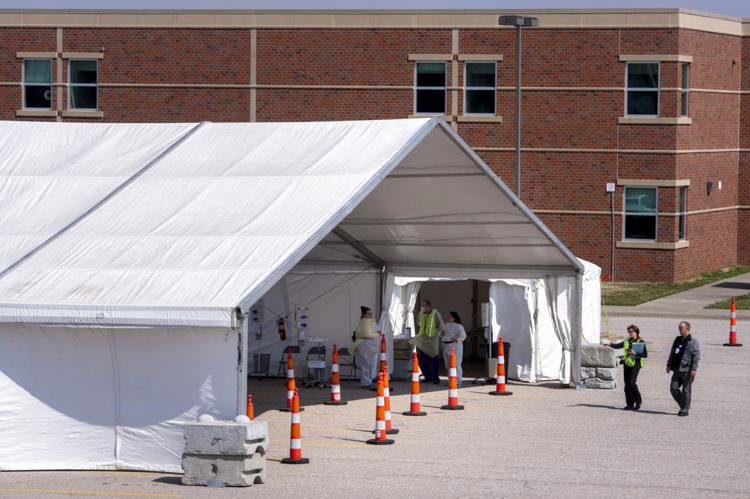 Free lunch for truckers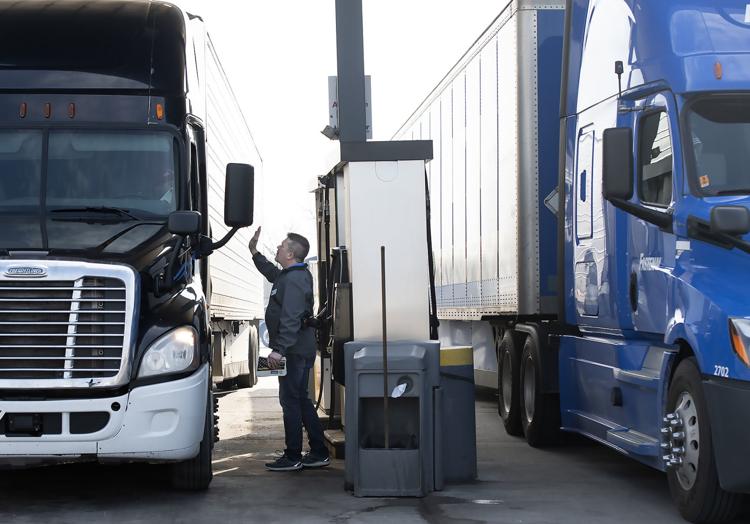 Church services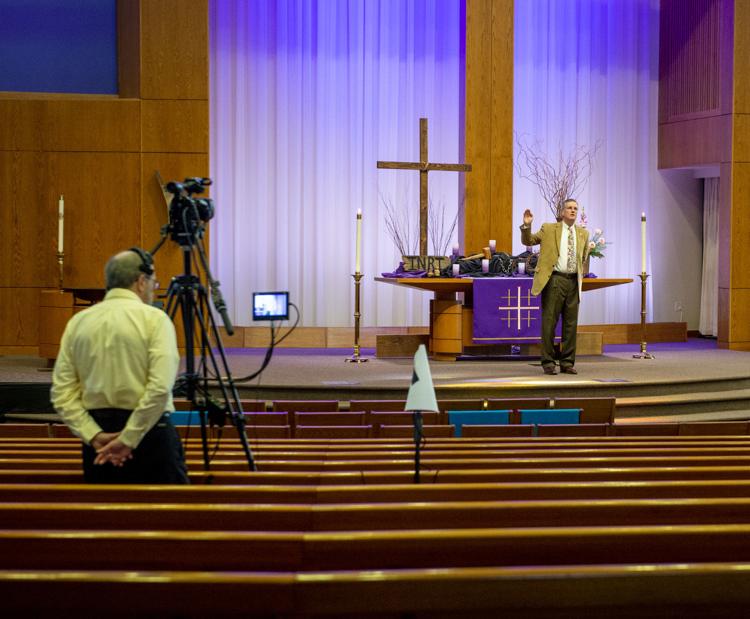 WATCH: Celebrating a birthday with a parade
DoorDash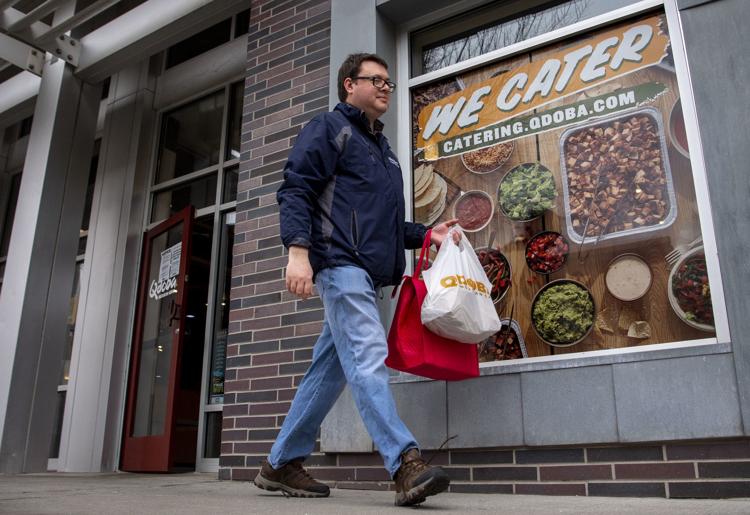 FoodNet
Restaurant takeout and delivery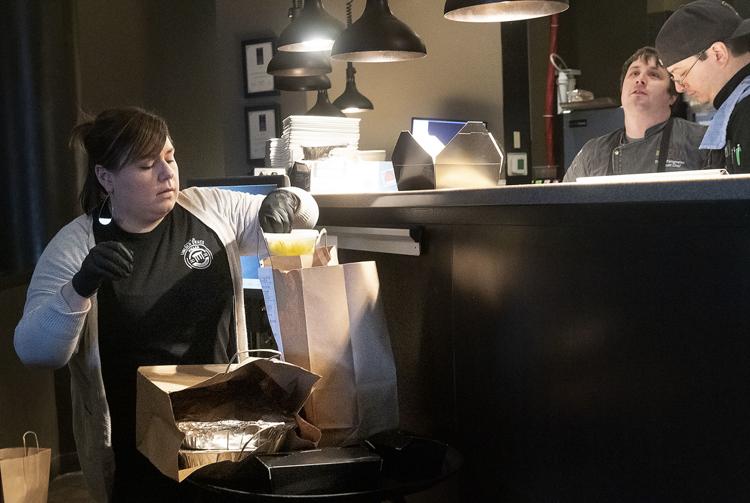 StarTran Ridership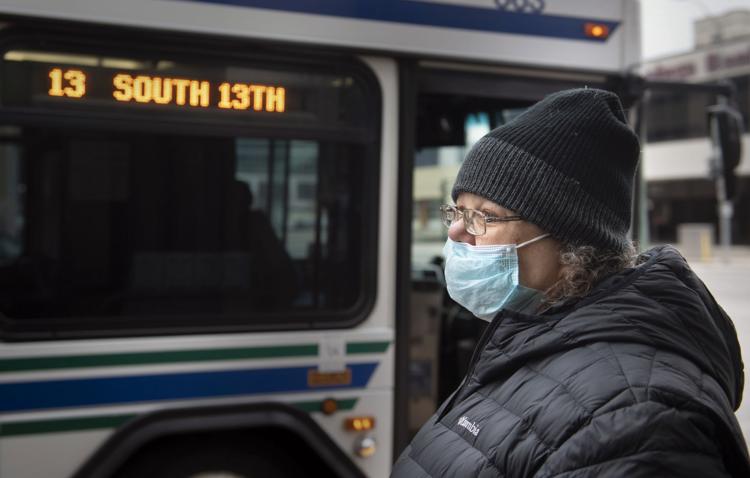 Barber Shop Restrictions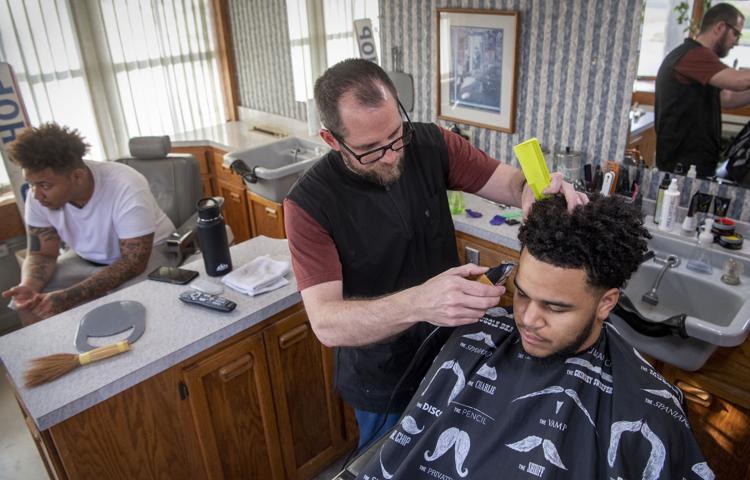 BigShots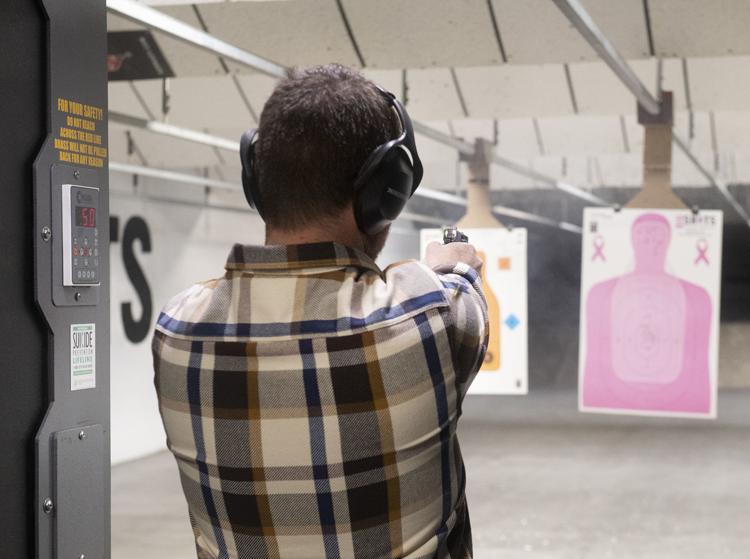 SCC donation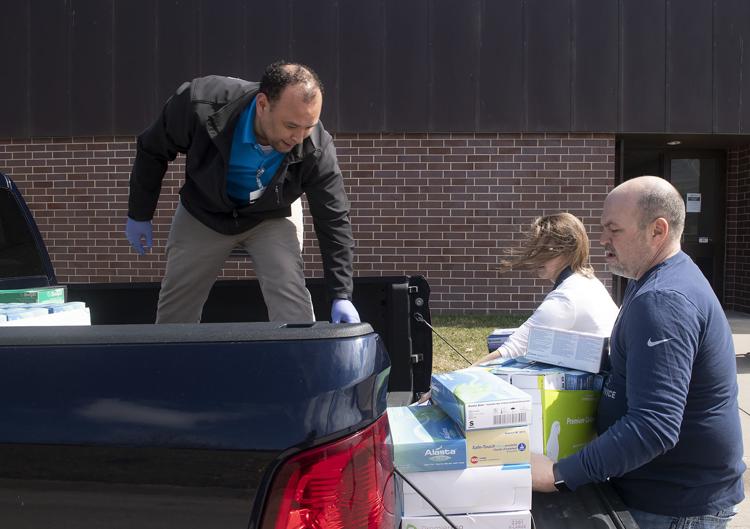 Virus Nursing Homes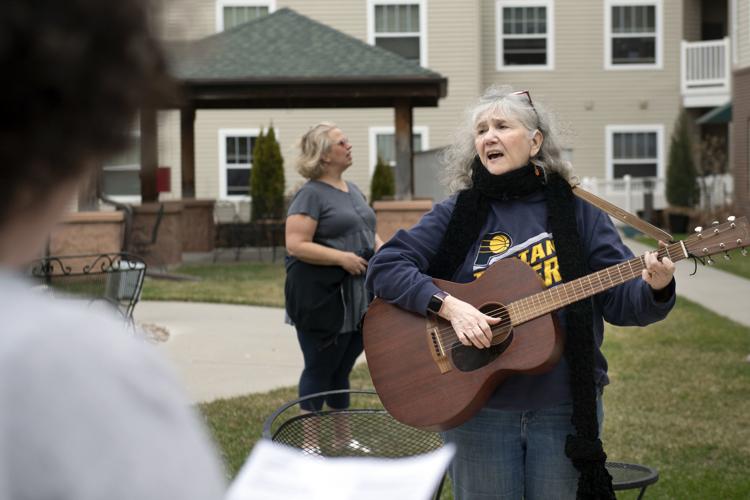 Simpsons in the windows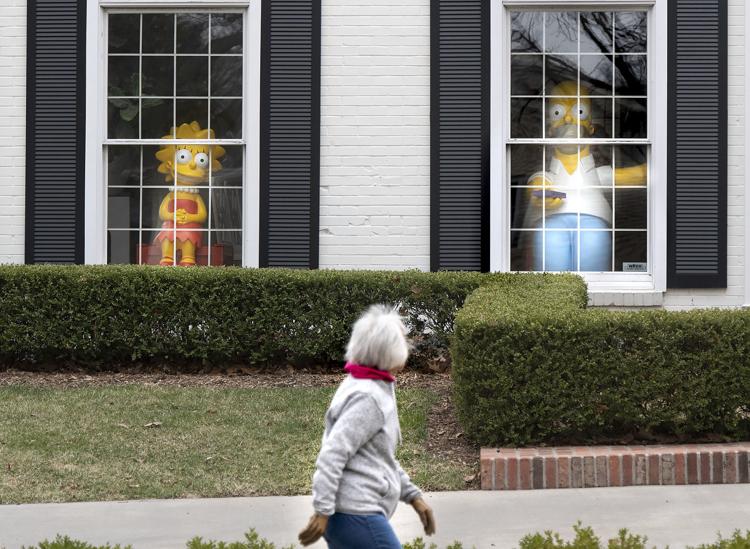 Virus Outbreak Nebraska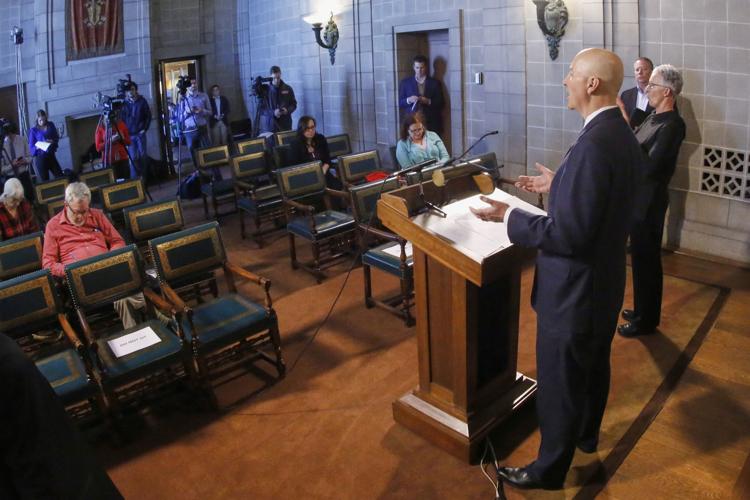 Drive-thru COVID-19 testing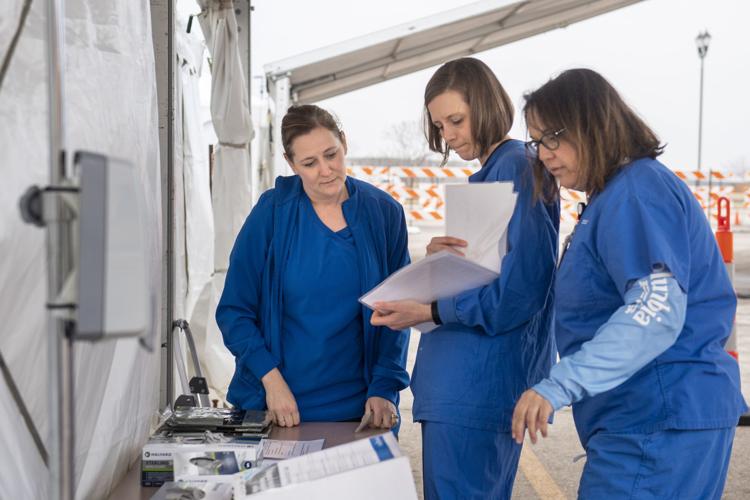 Protest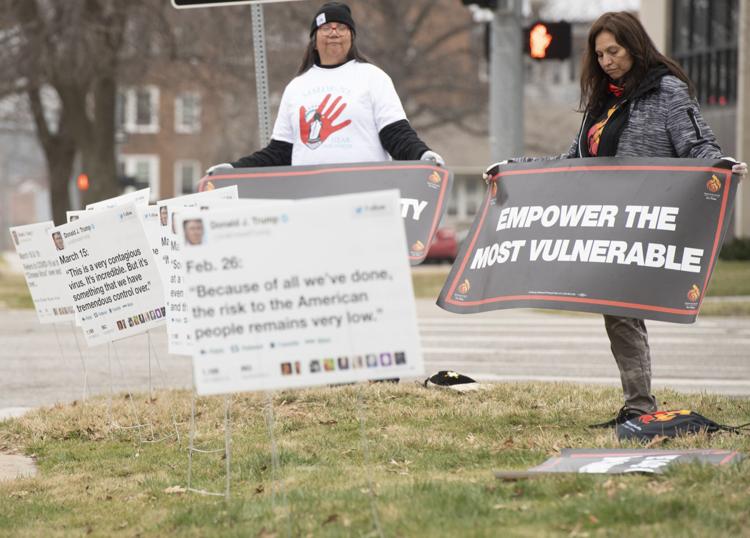 UNL Beekeeping virtual class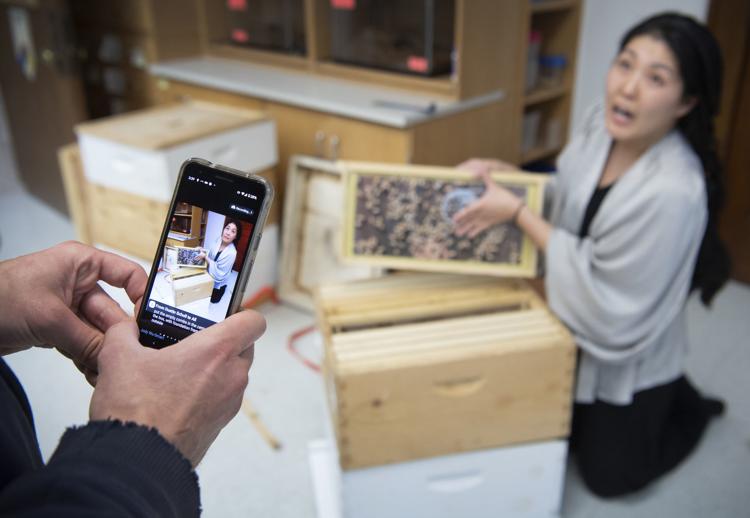 Computer monitors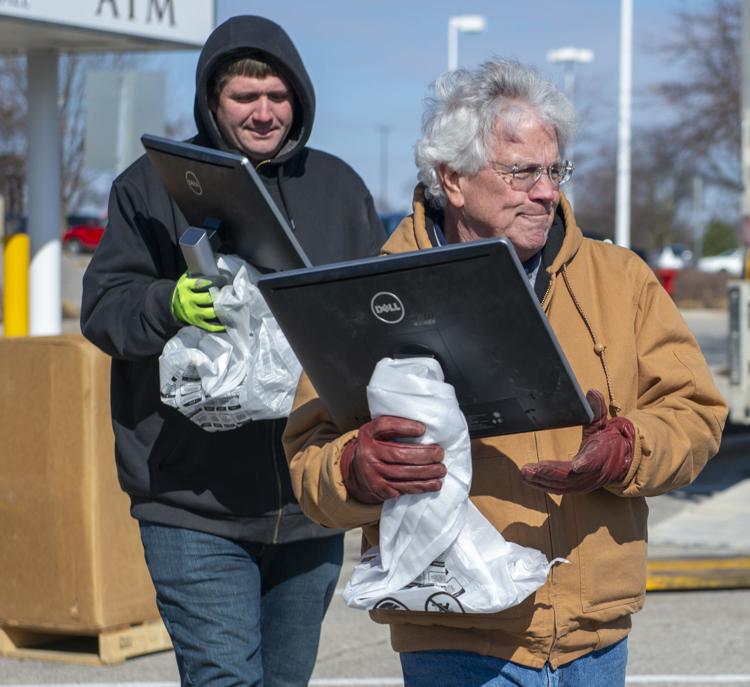 Lincoln Lutheran Online Teaching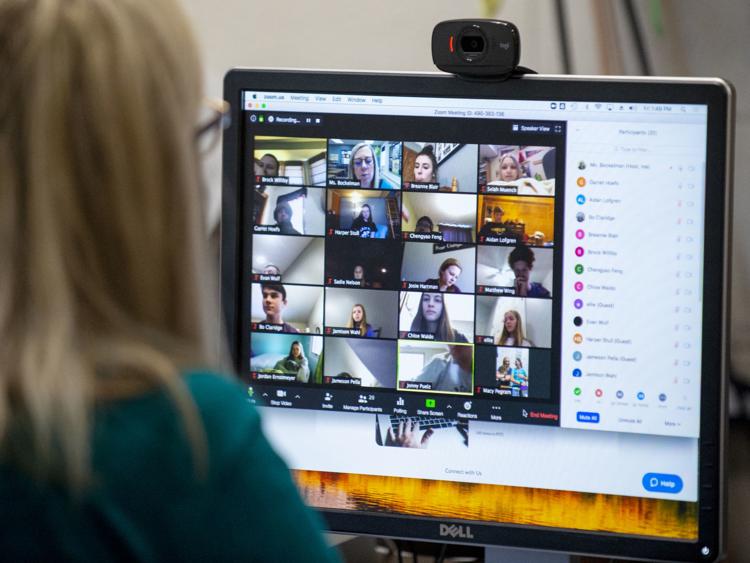 Joyo Theatre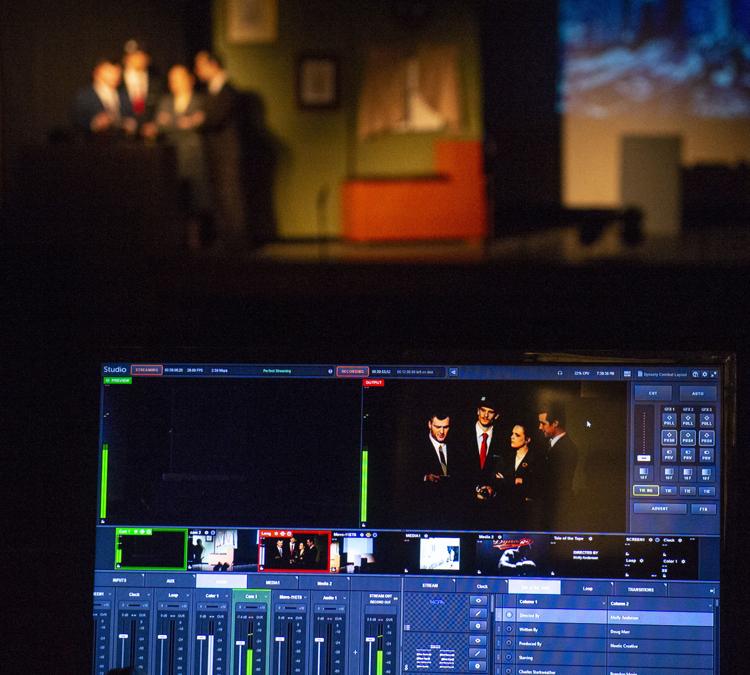 Bourbon Theatre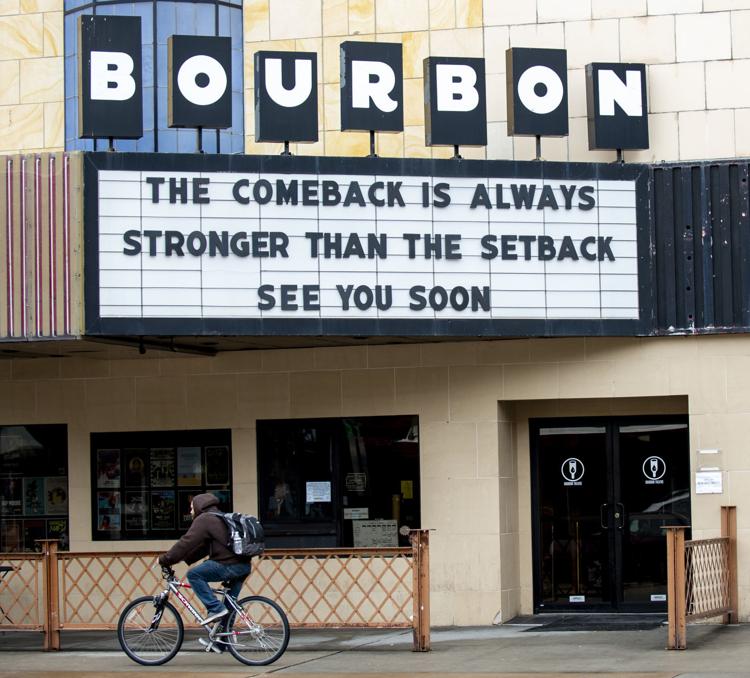 Russ's Market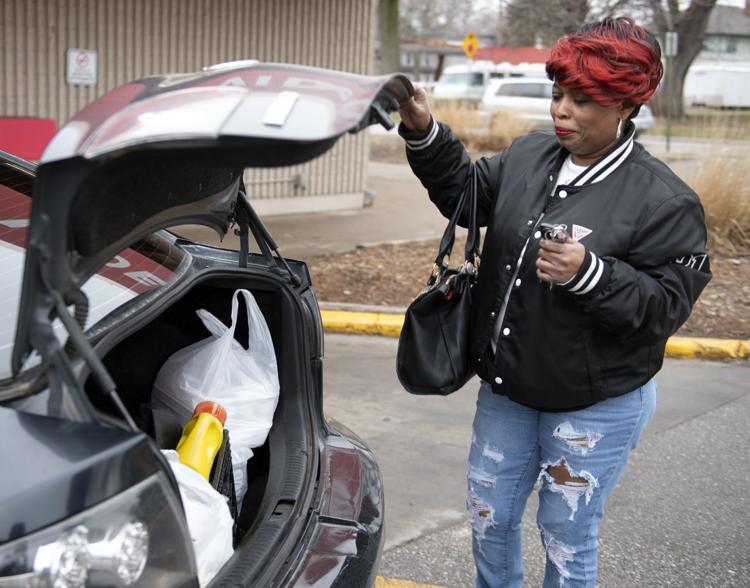 St. Patrick's Day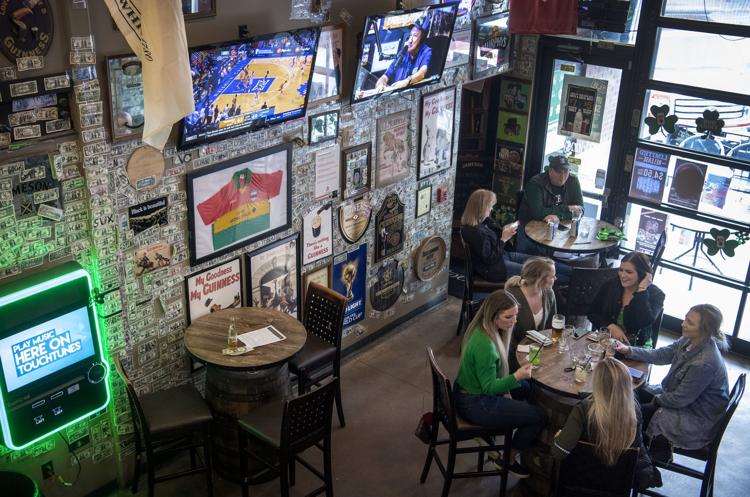 Social Distancing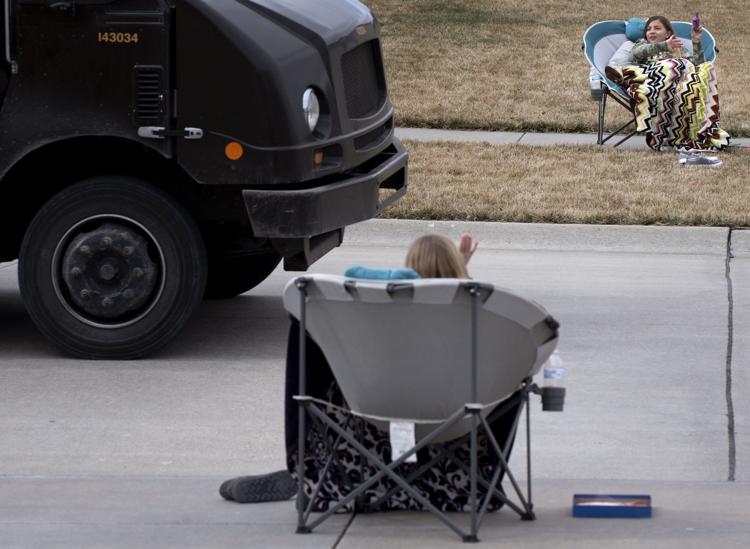 Curbside Pickup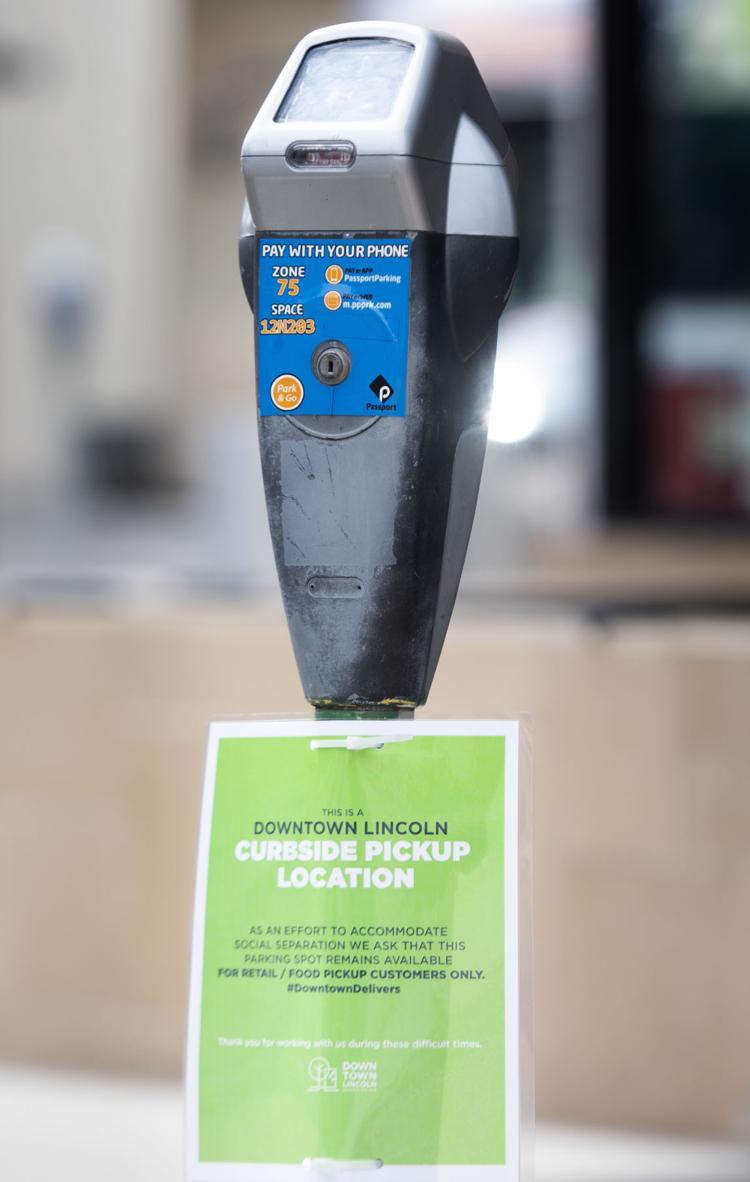 LPS Chromebook pickup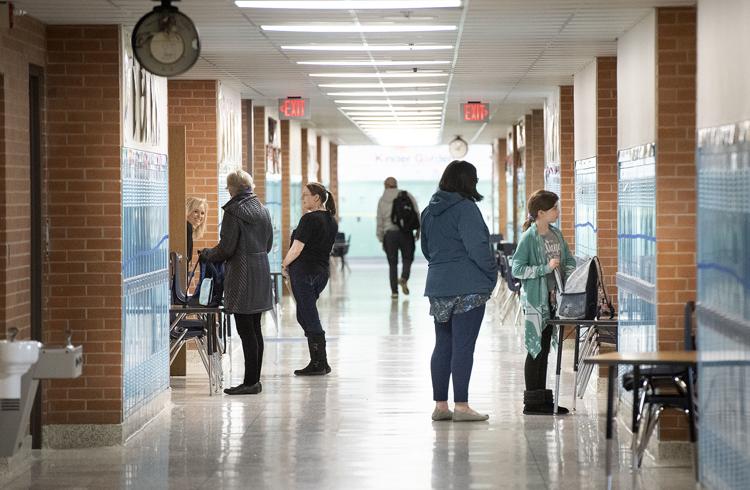 UNL Moving Out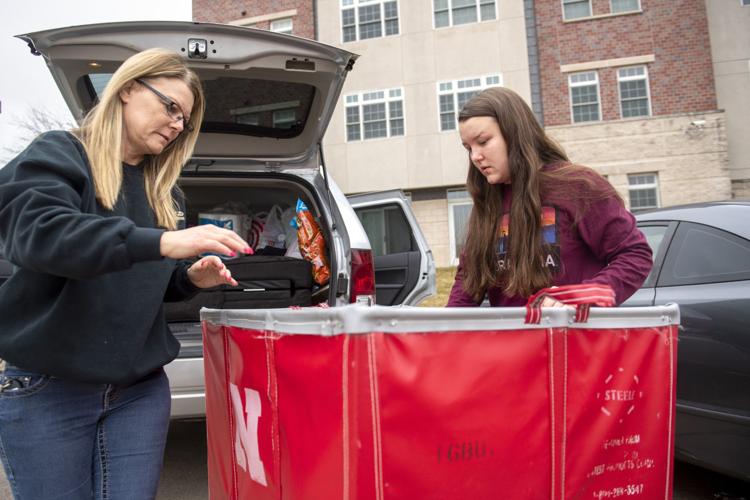 Concerned about COVID-19?
Sign up now to get the most recent coronavirus headlines and other important local and national news sent to your email inbox daily.