They put up the plaque after Gina disappeared.
Her sister had forgotten about it until she saw an old photo on Facebook this week -- the big Rap clan gathered around a sycamore tree south of downtown.
The photo was from the family's memorial for her sister in the fall of 2015, Jannel Rap said this week, and if you zoom in -- high on the trunk under a canopy of leaves -- you can read the words: Regina "GINA" Rap Williams Bos was last seen here October 17, 2000.
Rap sent me that picture. She wondered if the metal memorial with a sunflower etched in its center was still there.
"I'll have to check," she said, "next time I'm back in town."
It's been 19 years now since the day Rap's younger sister, a 40-year-old Lincoln mom and musician with three kids and a new job, left open mic night at Duggan's Pub, crossed 11th Street to her car, placed her guitar in the trunk and vanished.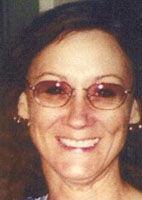 Another anniversary, another Oct. 17, without finding her.
Another story in the newspaper with another version of the same headline: Lincoln woman still missing.
Where is Bos? Her case file is old -- and open -- but no arrests have ever been made. No body ever found.
"It's still listed as a missing person's case, but we're treating it as a homicide," said Greg Sorensen, a retired Lincoln Police Department detective who now works for the county attorney's office.
He still follows leads, Sorensen said. Still circles back to a handful of people on investigators' radar.
"There are persons of interest who are considered suspects," he said. "But there is not enough evidence or probable cause to make an arrest."
Publicity is good, Sorensen said.
"Hopefully we'll get more information, or possibly the person will feel bad enough to call me."
The detective remains in contact with Rap, Bos' singer-songwriter sister out in California who continues to make her own noise, trying to keep Bos and all the country's missing people in front of our eyes.
Rap had lined up a sponsor for this year's Squeaky Wheel Tour, an annual event she started six years after her sister disappeared. It varied in size each year, featuring musical acts in venues around the country to highlight people who had disappeared in the area.
This year's expanded bus tour through the United States and parts of Canada was downsized after its sponsor ran into a financial roadblock, Rap said.
Discouraged, the Squeaky Wheel founder and her tour supporters regrouped with a social media campaign that launches Thursday and runs through Bos' Nov. 4 birthday.
You have free articles remaining.
Keep reading for FREE!
Enjoy more articles by signing up or logging in. No credit card required.
HELP US FIND THEM is its theme.
The hope is that people will share posters of missing people on their social media pages and encourage friends and followers to continue sharing them for the next 19 days.
"We are hoping to raise enough awareness to find someone and the donations to recreate the bus tour next July," Rap said.
(Missing posters from every state can be found at 411GINA.org.)
In Lincoln, Karen Hald DeBoer will be sharing Rap's message on her Facebook page.
"There isn't much else you can do," DeBoer said. "Except pray and try to support the cause that is so important to Jannel."
DeBoer has known Rap since their days singing together at Northeast High in the late '70s and marveled as she has worked to raise awareness.
"That kind of willingness to persist and never give up, I don't know if I have it in me," she said. "But then, I've never lost a sister."
DeBoer's younger sister and Bos were best friends who also bonded through their love of music.
"In my sister's case, Regina's disappearance was really devastating. The friends kind of get forgotten; we grieve on our own."
DeBoer's birthday is Oct. 17, the day Bos vanished.
"I wake up a little melancholy just knowing how significant that day is. I definitely lift the family up in prayer first thing."
She knows the countless hours and resources her old friend has devoted to finding her sister. "And not just Regina. I know her efforts have helped so many others find their loved ones; I have an incredible amount of respect for what she has done."
DeBoer has talked to Rap about her sister's case over the years.
And like her friend, she waits.
The pub where Bos last sang closed in 2015 and there's a restaurant -- Chez Sodo -- in its place on the corner.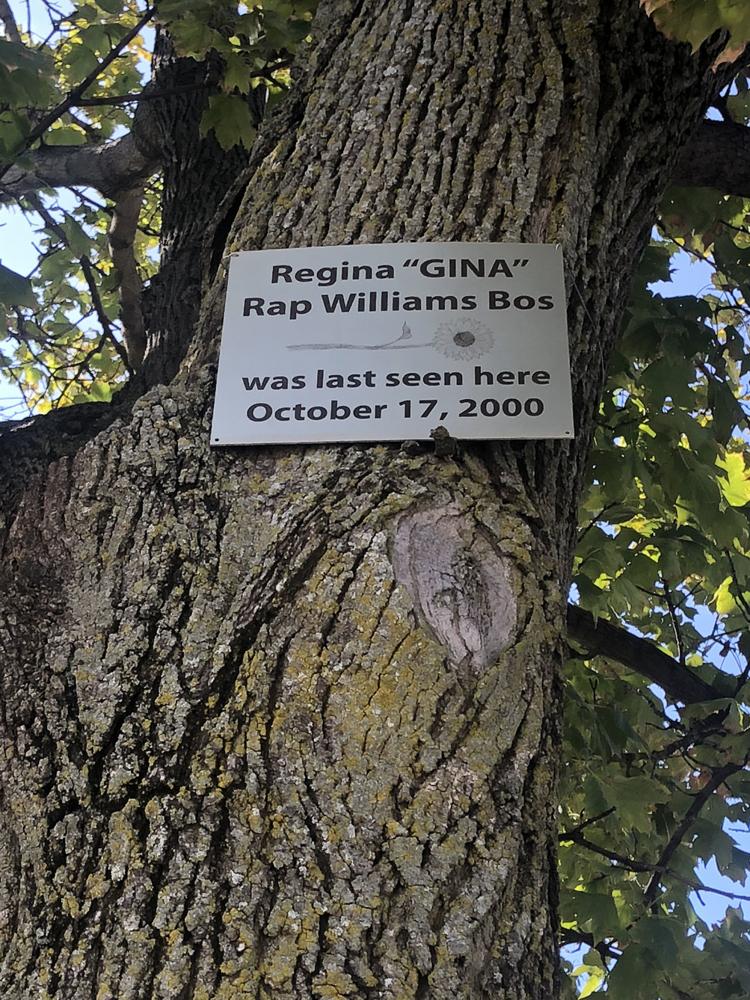 Eleventh Street has a bike lane now and angled parking has replaced the parallel spaces where Bos parked her car that autumn night. Where she opened her trunk when the bar closed and placed her beloved guitar inside, leaving the lid ajar.
I drove by Wednesday, the day before the day she vanished 19 years ago. I parked on the tree-lined west side of the street.
Where a plaque remains wired around the trunk of a sycamore, up high but in plain sight.
Latest missing persons cases in Nebraska