The marriage went bust in 1965, but she kept the chair.
A custom-made, tooled-leather director's seat with a script pouch on one side and her name embossed across the chairback.
On one side, her stage handle: Judy Carne.
On the other: Mrs. Burt Reynolds.
Maybe the former "Laugh-In" star figured no one else would want that piece of personalized furniture, adorned with flowers and a floppy-eared Basset hound, a wedding gift from a director friend.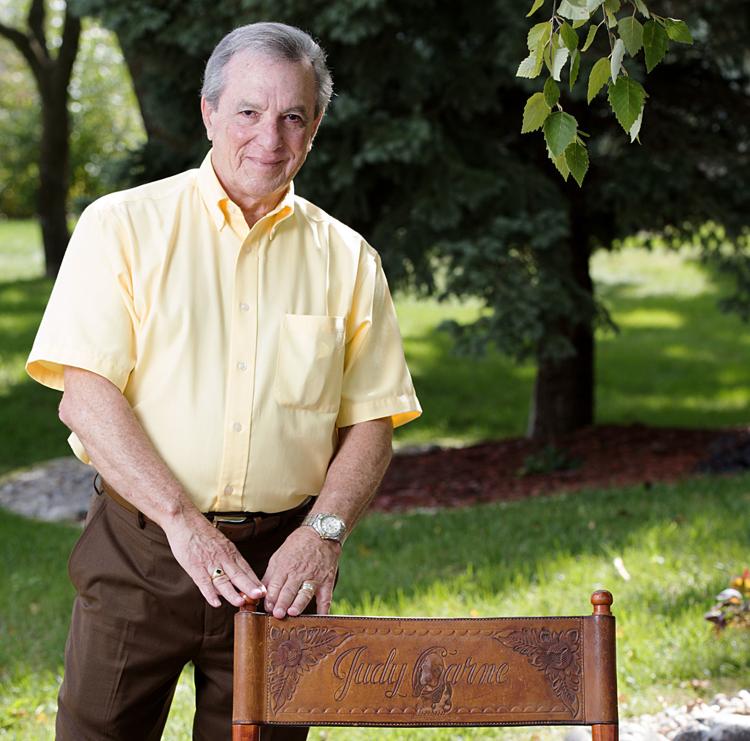 Or maybe it was dearer to her heart than the man who claimed she broke his. (And whom she said beat her black and blue.)
It's hard to say. What we do know is that years after the couple divorced — Reynolds rising to movie stardom and Carne sinking into drug use and obscurity — the English actress dumped Hollywood and that chair.
And a guy named Mike Donlan stuck it in his basement.
"It's in its original condition," Donlan said this week. "Torn seat and all."
The story of that chair landing in Nebraska stars Donlan's California cousin, a man who owned investment property in Los Angeles back in the '70s. Among his rentals was a five-plex in West Hollywood, where Carne lived for 18 months.
She moved out suddenly, Donlan said, with TV crews showing up to report that the actress had packed up a pair of limos and headed to the airport.
On a visit to Nebraska years later, the landlord cousin told Donlan that tale. How he'd cleaned out what she'd left behind, donating most of her belongings to Goodwill, but holding on to the chair.
Wow, Donlan thought. He told his cousin: If you don't want the chair, I'll take it.
Consider it a gift, his cousin said. He went home, packed it up and UPS delivered it.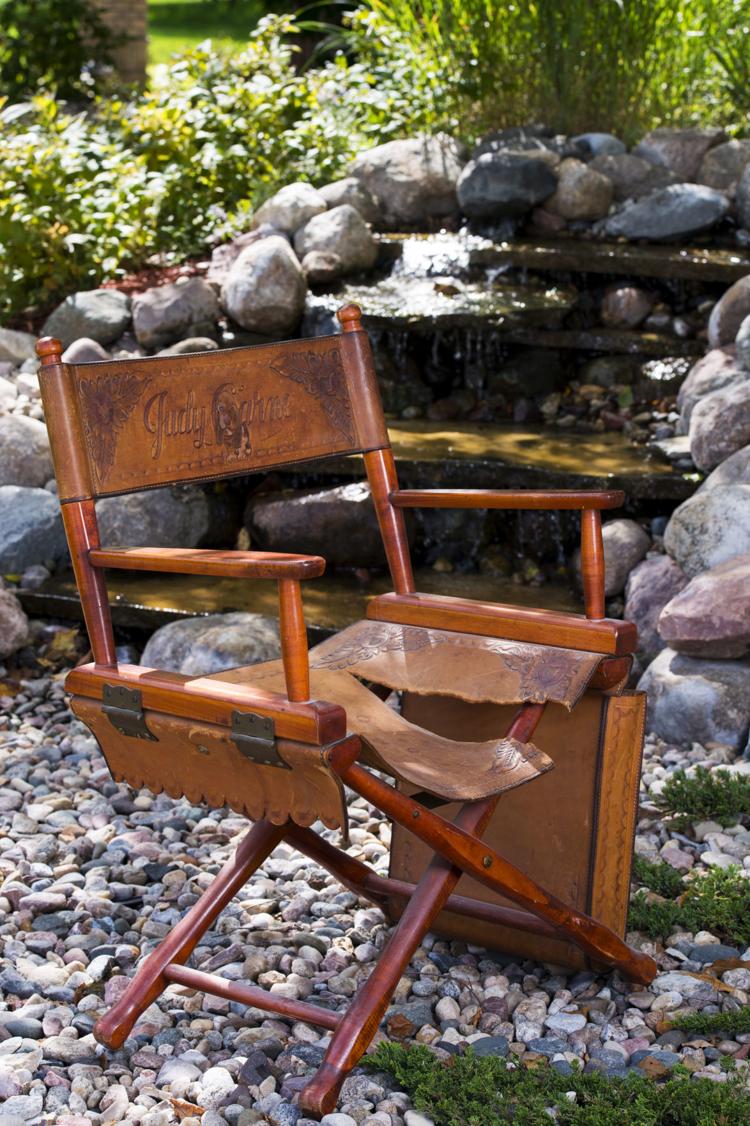 Now Donlan wouldn't mind having UPS deliver it to someone else.
A member of the Burt Reynolds Fan Club, perhaps? Someone who still has a crush on Carne and her English charm?
The kind of celebrity hunter who hankers after the castoffs of the (once) rich and (once) famous?
"I really have no use for it."
The business owner started thinking about the chair gathering dust in his basement after Reynolds died Sept. 6.
He'd loved the cool collector's piece — a man who'd grown up with Rowan & Martin's comedy show and remembered Carne's role as the sock-it-to-me girl — but it was impossible to sit in it with the seat leather torn.
And although he'd looked into having it fixed a time or two, the tear was too extensive to repair, and replacing the seat would take away from its authenticity and charm.
"I've also thought it kind of reflected the turbulence in her life."
So as the accolades poured in for an 82-year-old moustached movie star who winked his way through interviews, posed for centerfolds and made his name in films such as "Smokey and the Bandit," and "Deliverance," Donlan pondered his next move. He knew that Carne had died in 2015, a semi-reclusive 74-year-old.
"He's gone; she's gone; the chair's in my basement," he said. "I thought, 'You know, I really should be doing something with that chair.'"
Unsure, Donlan sought the advice of Morrie Enders at the Lincoln Community Playhouse. The playhouse executive director suggested an auction house in Hollywood. Maybe they'd be interested?
So Tuesday, Donlan emailed photos of the chair to Profiles in History, where the Cowardly Lion costume sold for $805,000 and Luke Skywalker's light saber went for $240,000.
"They said it might take a week or two to hear back."
He's brushing up on the chair's backstory while he waits. Donlan hasn't been able to confirm which director gave the couple the chair, but the internet told him Carne and Reynolds had a whirlwind romance before marrying June 28, 1963, a first marriage for them both.
And his cousin told him the dog embossed on the chair's back is a likeness of Carne's beloved pet at the time.
Who knows if Reynolds sat rehearsing lines in the chair with his name printed across the back in rounded '60s-era script?
Who knows if it's worth more than a set of vintage Tinker Bell plates from Disneyland? (Sold by the auction house for $125 in 2017.)
Its current owner agrees: Who knows?
In the decades since he's acquired the wedding present from a failed first marriage, Donlan has shown it to relatives and friends.
"It's a nice piece of memorabilia," he said. "But I seemed to be more intrigued with it than anybody else."