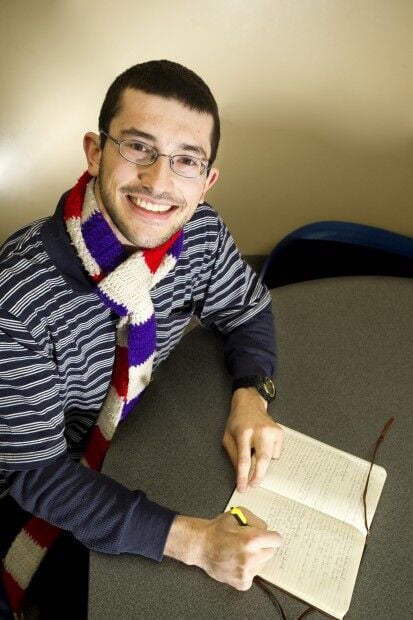 This column originally ran Dec. 27, 2012. Look for an update at the end.
I've interviewed thousands of people during my years at the Journal Star.
But no one quite like Noah Weiss.
I met Noah when he was 14, a lover of game shows, weather forecasts and color-coding his school assignments.
He'd already won the city spelling bee, received statewide honors on the SAT, was running his own wake-up service (he also offered a free daily weather forecast to family and teachers) and had applied -- and been turned down -- for a job as an 8-year-old proofreader at the paper in Fort Dodge, Iowa, where his family lived before coming to Lincoln.
Noah has Asperger's syndrome, a form of autism.
That was the reason for a column about him in 2001 -- "Nothing about Noah is average" -- letting the world know about the syndrome and all the ways being different can be a blessing.
"To us, it's not a negative," Cindi Weiss said then. "What's normal, anyway?"
I'm not a big fan of normal myself.
Which is why I love Noah. (And his family.)
And why I was happy to meet him for tea Wednesday morning, finding him looking a lot like the old Noah, but with facial hair.
He'd called me to "rendezvous" during a visit home from Northwestern University, where he is a Ph.D. student in applied mathematics.
Noah explained his research this way: "How the strength of materials can be theoretically described using partial differential equations."
To which I replied: Really?
To which Noah answered: "Among most of the people I talk to about it, only my dad partially understands it." (Noah's way of saying: Don't feel bad.)
Me listening, Noah talking in his unvaried, perfectly articulated and often witty monotone about his life in Evanston, Illinois. Living in graduate student housing, getting around on his bike and on the El. Keeping busy with studying and Hillel, a social and spiritual group for Jewish students, as well as being a member of an improv group and the student bridge club. (Noah rocks bridge.)
And, of course, serving as the Wildcats' biggest fan.
After middle school, Noah gained some notoriety in Lincoln for his exuberant love of sports. He became a stalwart at Lincoln Southeast games, wearing a cape to cheer on his team.
At UNL, he took his fandom a step further after his grandfather gave him a red hard hat. "Not long after, I became known as the 'hard hat guy' or the 'maniacal hard hat dancer.'"
In fact, Noah is heading back to school a few days early to catch a men's basketball game, where he will wear his purple and white Northwestern hard hat.
And he's happy to talk about Asperger's.
When he was 14, chatty Noah became unusually quiet when talk turned to the syndrome that made him who he is.
On Wednesday, he brings it up.
"When I started going to LSE and got really behind the team, that was one of the big things that helped me break out of my Asperger's shell."
Being a sports fan allowed him to be part of a peer group. Since then, he's been OK explaining Asperger's if he needs to when he meets new people.
Something like: "You might notice I have trouble making eye contact."
Or: "I might obsess on one aspect of the conversation."
More Cindy Lange-Kubick columns from 2012:
Or: "Sometimes it might look like I have difficulty in social situations with various mannerisms, but I'm perfectly comfortable."
Then he pulls out the reporter's notebook I gave him in 2001.
"I seem to have a lot of sentimentality for my hard copies of memories."
We finish our tea, put on our coats and Noah wraps a purple and white and red scarf around his neck -- showing off his loyalty to his two teams.
Out in the cold we say goodbye. Eleven years ago, Noah wasn't much for physical contact.
So I ask him: Is it OK to give you a hug?
"I never used to be, but I've become a hugger."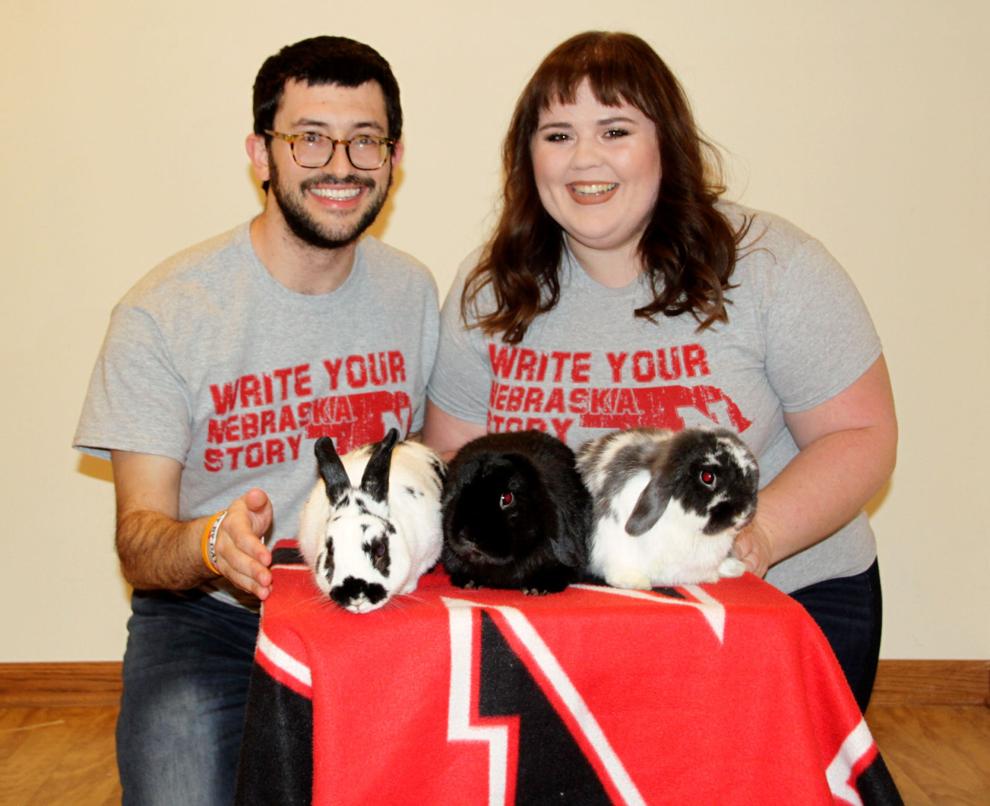 Postscript: in 2015, Noah earned his doctorate and moved to Wisconsin to teach college math. He met Samantha Buettner at the Temple Shalom synagogue in Eau Claire in October 2018, and they fell in love. The couple live in Lincoln with their three bunnies -- Thunder, Storm and Lightning, a nod to Noah's lifelong interest in weather.
Samantha works for the Lancaster County Court's probate division, and Noah commutes to Beatrice to teach math at Southeast Community College. The couple plan to marry in February, and Noah remains one of my favorite people of all time.
Cindy Lange-Kubick counts down her final summer at the Journal Star with one column from each of her 25 years on the Lincoln Life beat with a …