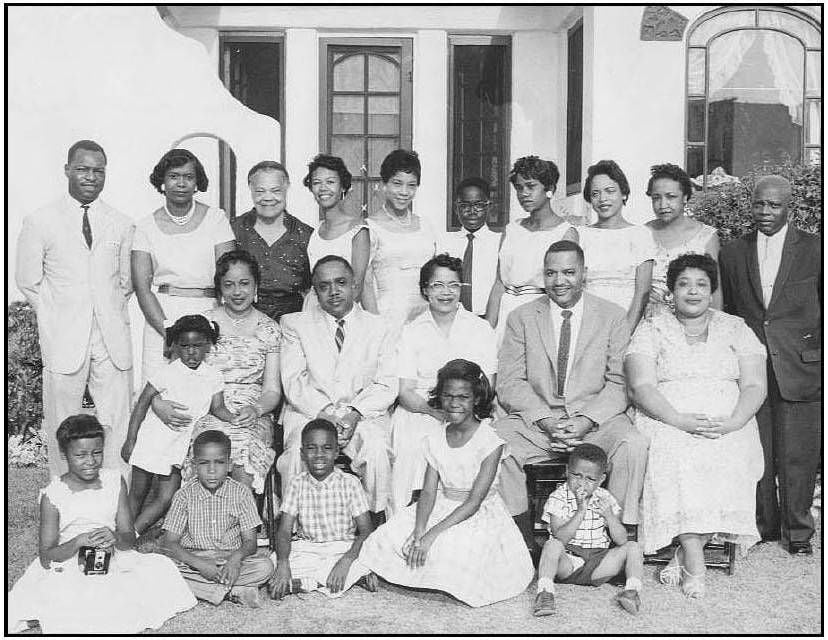 Inside a Los Angeles courtroom, David J. Lee was fierce and forceful, making his case against shifty car dealers.
Outside those rooms, the African American lawyer who grew up in Lincoln was quiet and kind.
"The door of his office was always open to rich and poor alike from all ethnic groups and to family members and friends on a fee and non-fee basis,'' his 2002 obituary read.
Lee was one of the first African Americans to open his own law firm in Los Angeles.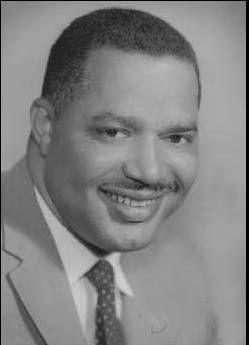 He was the only African American to pass the bar in California in 1952, said his niece, Dr. Stephanie Myers, who runs a Washington, D.C.-based publishing company with her husband, Roy.
"He was a mentor. When we were young, he would spend a lot of time talking to us one-on-one, asking us how we were, what we were doing."
In 1961, when he and two fellow Black attorneys started their firm on West Vernon Avenue in south-central L.A., a newspaper story noted the occasion. It noted Lee's graduation from Lincoln High School, his years at Howard University and his graduation from Southwestern University's School of Law.
"'Dave' as Atty. Lee is referred by his associates, specializes in automobile contract cases and has successfully carried suits to the California Supreme Court," the story said.
Her brother-in-law was well-regarded in the legal community, said Estella Lee, widow of Lee's older brother Robert.
"He made quite a reputation for himself. He'd go to court to present a case, and half the court would follow him out."
Those followers were potential clients who wanted Lee to represent them in their own dealings with unprofessional used car dealers.
"And car dealers knew David Lee," his sister-in-law said.
Lee's stepdaughter, Reatha Grey, a longtime film and television actress, confirmed his place in the legal world.
"A lot of Black people were signing contracts for these cars that were lemons, in the pre-Lemon Law days, and he would take the car dealer to court and in some way make them make it right," Grey said. "I heard he was a beast in court, but I never saw that side."
She saw the quiet and kind Lee in the 10 years he was married to her mother and in all the years after, too.
"If it wasn't for the Lee family, I wouldn't have any relatives," Grey said. "The Lees are my family."
Myers and her husband wrote and published a book about Lee and his ancestors in 2005: "Remembering the Path to 'T-Town.'" A generations-long tale detailing the migration of an African American family through seven states to Lincoln.
It included the story of Lee's parents. Blanch Carriger, a hairdresser and an entrepreneur who married Robert Lee, a scholar and musician who worked for Trago T. McWilliams selling insurance once they settled in Lincoln.
The couple preached at Black churches in small Nebraska towns. They lived with their five children on R Street in a big wood-framed house.
Young David, the baby of the bunch, played the tambourine on the days his parents stood on the corner of 10th and Q streets, preaching the gospel.
But the father of the family fell ill and lived out his last years at a convalescent home. And a few years later, remarried, Blanch died in childbirth.
Lee was taken in by Blanch's sister Elenora Evans and her husband George.
"They were wonderful substitute parents to him," Myers said. "He had a lot of love."
He joined the Lincoln High debate team. Served his country as a combat engineer. Landed in California to join his older brother, Bob, and two of his sisters. He had one son, David Lee Jr., now gone.
Nearly every year, David Lee and Bob would travel back to Lincoln to visit Aunt Kid — their nickname for Elenora — and Uncle George and Cousin Toni Venegar and a host of relatives.
One year, they held a family reunion in Los Angeles, and all of the siblings and their children gathered for a family portrait in the lawyer's front yard; Lee sitting in the second row, smiling in his summer suit and tie.
The attorney was tall and athletic. He was civic-minded. He belonged to Men of Tomorrow and Kappa Alpha Psi, the historic all-Black fraternity. He belonged to the Jackie Robinson American Legion Club.
He was a tennis player. Everyone who played him knew disputed calls would be resolved by Dave Lee's Law.
His legal legacy is important, his family said. The obstacles he had to overcome as a Black man in a mostly white profession were not easy ones.
But who he was as a person stands out.
"I was the bratty stepdaughter," Grey said. "I had to apologize later for being such a horrible child, but he never retaliated."
His niece remembers his small kindnesses, too. Sending her off to prom in his new Thunderbird when her date showed up in a clunker.
Taking her for dinner or drinks when she flew into town, a young professional making her own way in the world.
"I think the message of Uncle Dave that I got, is how important it is for adults to be mentors to young people," Myers said. "To realize that young people are watching and learning from them all the time."