Blake Collingsworth is running late, delivering programs to the printer for Saturday night's benefit.
Kathy Collingsworth is on a conference call going over details for the silent auction.
It's Tuesday morning at Blake's office — Tuscany Townhomes — just north of Yankee Hill Road.
There's a nearby building under construction, a banner on one brick wall: "Future Home of JCMF Float 4 Life National Training Center."
JCMF stands for Joshua Collingsworth Memorial Foundation.
Joshua was 2½ when he slipped away during a gathering and fell into the family swimming pool. He died three days later, on June 4, 2008.
His grieving parents formed a foundation later that summer and held their first benefit the following spring and each spring since.
They host a golf tournament, too.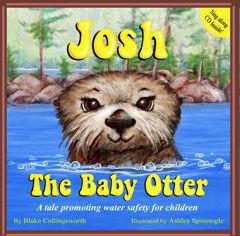 Blake wrote a children's book and he and Kathy hand-stapled 1,000 copies of "Josh the Baby Otter," featuring a big-eyed mammal who never goes near water alone.
In the years since, they've distributed 250,000 books to kids across the country and beyond.
They've received a dozen awards, appeared on the "Today" show, donated $10,000 to the Cooper YMCA to support "Float 4 Life" water-safety classes for infants and toddlers.
They ran their foundation from their kitchen table for most of the past 10 years. When a desk opened up at Blake's office recently, they moved here.
Shelly Stewart sits at that desk.
Spring is a busy time, the foundation development director says.
The nonprofit inspired by a beloved little boy partners with more than 300 Rotary Clubs across the country — providing books and stickers and coloring books and Josh the Otter mascot costumes for club members to wear as they teach water safety to schoolkids.
That unfinished building nearby is the foundation's latest endeavor, Stewart says. It will be a place to teach the Swim 4 Life method to instructors, who will then go home and pass it along to aquatics teachers in their own communities.
It will be a place for Lincoln's little ones to learn to flip and float, too.
"There's so much interest in it," Stewart says. "We get calls from all over the country."
I ask her about Josh's parents as we wait. About what it takes to create all of this in the midst of such great loss.
"I think they had an option," she says. "They could either fall apart or they could fall forward."
Blake arrives from the printer, and Kathy soon follows.
They talk about the connection with Rotary Clubs. They talk about a partnership with the Michael Phelps Foundation they hope to build on, promoting the Float 4 Life technique.
"When we lost Joshua, I could only find one place in Nebraska that taught these kind of classes," Blake says. "It was in Omaha and they were pretty expensive."
The method works for the smallest of children: Hold your breath. Turn on your back. Float.
"It doesn't make them waterproof," Blake says. "That's why we also say don't go near water without an adult."
The planned float center is a way of saving more lives. It will be home to the foundation offices and storage for books and printed materials, along with the foundation's 66 Josh the Otter mascot costumes when they're not out on loan.
One end of the building will hold two small swim spas, 18 feet long and 8 feet wide. The water will be warm. The lessons will be one-on-one.
You have free articles remaining.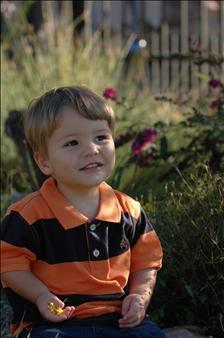 In the years since Josh died, drowning deaths have been reduced 17 percent nationwide, Blake says.
"We believe we have a pretty strong impact."
The spring after Josh died, Blake and Kathy attended the National Drowning Prevention Alliance conference in Miami.
It's where they met a retired Coast Guard rear admiral and Rotary Club member who helped connect them and "Josh the Baby Otter" with clubs across the country.
It's where they met other grieving parents and started a group called Families United to Prevent Drowning.
"They won't say this, but they are the leaders of this," Stewart says. "They are the trailblazers. To see Kathy and Blake open up their hearts and their hospitality room is something."
Blake remembers those first years, gathering with a small group of parents who had also lost children. He remembers asking: "Don't you want to do something more than sit around and hug and cry?"
There's the mom who started Abby's Hope, named for her 6-year-old daughter trapped in a public pool drain in Minnesota and disemboweled. The mom in Texas who started the Life Vest Project after she lost her teenager in a lake accident. The father who helps people get four-sided fencing for their pools, after his twin toddler sons drowned in a relative's unsecured pool.
Kathy and Blake recently returned from this year's annual conference held in Tampa, Florida.
"There were five or six of us that first year," Blake says. "There were 50 at the meeting two weeks ago."
Together they have a slogan: Not one more.
On the foundation website, they tell Josh's story:
Joshua's infectious smile and sweet nature made him a gift to everyone he touched. He was truly a blessing, who was always ready to give a wet kiss and a warm hug. Joshua looked up to his big brother Connor and was the constant companion of the "Three Amigos," his cousins Brendon, Austin and Alex. His days were happily spent jumping, climbing, button pushing, playing ball, and there was always time for his favorite pal, Spongebob. Joshua was adored by his parents and lives in the hearts of his extended family who cherished his short time on this earth...
Josh was 2 weeks old when he came home with Kathy and Blake and Connor. He'd swallowed meconium during delivery and was a sick baby who had frequent bouts of pneumonia. Doctors were testing to see if he had cystic fibrosis.
But he was a trooper, his dad says. A happy boy. "A pleaser."
Because his lungs kept filling with fluid, every morning he had breathing treatments, always pulling his mask to the side to sneak in some Lucky Charms.
"He'd pack 'em in like a squirrel," his mom says.
His parents had a cover for their swimming pool and a security camera and a locking safety gate. Josh always wore a life jacket when he was near the water.
They can tell you it just took a minute that Sunday.
They can tell you that drowning is the leading cause of accidental death among children 1-4. That babies drown in bathtubs and toilets and buckets. That we teach our children not to cross the street alone and not to talk to strangers and not to touch a hot stove. That we must also teach them never to go near water alone.
They can also tell you that the grief of a parent is personal. That everyone experiences it differently.
That this is what they needed to do.
"It was self-survival," Blake says. "No one else was addressing the problem."
Blake pulled her along in the beginning, Kathy says. And then she heard from other parents thanking them for their work, and that kept her going.
"I always kind of say, Josh was a gift to me and now he's a gift to the whole world."
Before I leave, they hand me a magnet for my car — a big-eyed Otter named Josh saying BE SAFE AROUND WATER.
Then Josh's parents stand in the Tuesday sun, talking about Saturday's fundraiser and the work ahead and all the good things on the horizon.