She was cooking dinner when the phone rang, her uncle on the other end.
Terri Marti had just graduated from college and was teaching summer school, married to her first husband.
Well, Terri, her uncle said. Your dad shot himself today.
Doug Marti was an attorney in Lincoln.
A Rotary Club president and fun-loving father who loved Husker football and water sports, old cars and current events.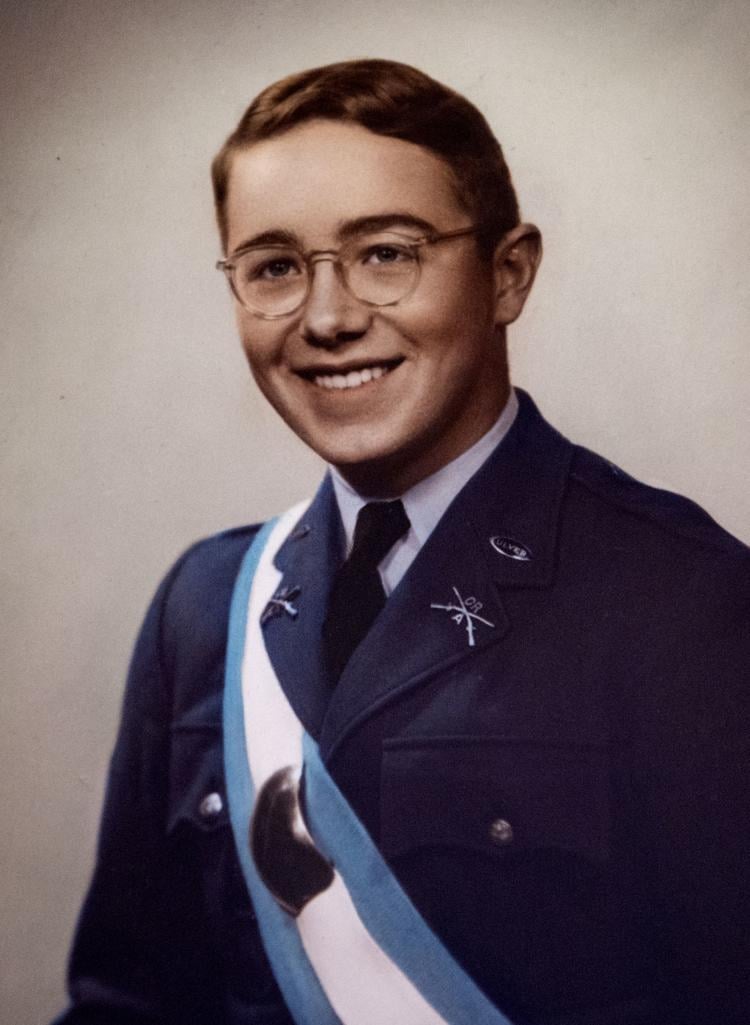 But the 42-year-old father of four was plagued by mood swings and had threatened suicide before.
He'd been through treatment for alcoholism twice, but the day before he died, he went to a bar.
Early the next morning, he left home and drove to the Villager Motel on O Street.
He took off his glasses and his rings and his Rolex and set them on the dresser. He wrote notes to his children.
"It was 1976, and there was no one there at all to help," Terri says. "It was just chaos. Whenever there's a tragic death, there's just chaos."
She remembers screaming that night in her kitchen, dropping the phone. She remembers the days, weeks and years after, muddling through.
Terri retired from teaching five years ago.
It's been a decade since she went out on her first call as part of Lincoln's LOSS Team — Local Outreach to Suicide Survivors — helping families through that chaos after losing someone to suicide.
She's in charge of the group's annual walk Sunday at Antelope Park. She's mailed out flyers, ordered T-shirts, gathered food vendors and booths, organized kids activities, planned the balloon launch, and dusted off the poem she reads every year.
The signs that will appear along the 2-mile walk route are leaning inside her sunroom.
349 people in Lincoln attempted suicide in 2018
36 percent of suicide attempts are people aged 15-24
The money raised today will help us purchase resource materials for families we visit
The sign in her front yard tells passersby: You are worthy of love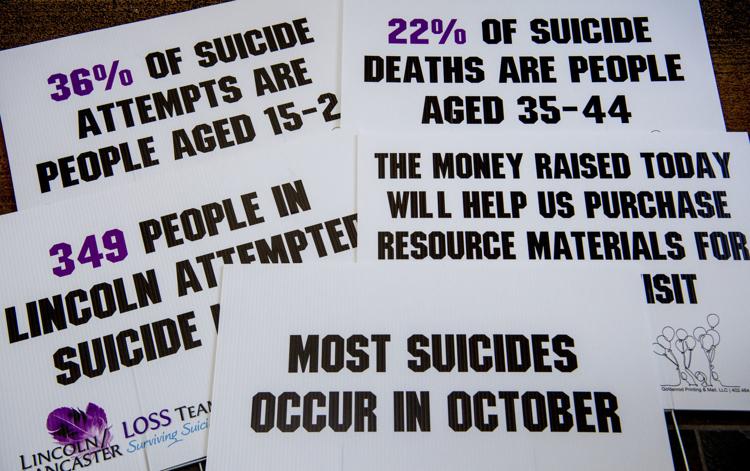 Helping is part of her healing, Terri says.
The opportunity to help came in 2007, when she saw a short story in the Journal Star. A pair of mental health clinicians, Don Belau and Dave Miers, were working to bring the LOSS concept to Lincoln. They had a grant from the Community Health Endowment and were looking for volunteers who had lost a loved one to suicide to help make it happen.
"I literally jumped up and down," Terri says. "I thought, 'Thank you. Finally, someone is going to understand how I feel.'"
She went to that meeting and all the meetings that followed — two years of training to become part of the first wave of volunteers to offer support to reeling families.
You have free articles remaining.
Keep reading for FREE!
Enjoy more articles by signing up or logging in. No credit card required.
They were survivors of suicide accompanied by mental health professionals. They rotated in and out taking calls for help.
And they took turns keeping the LOSS Team phone that rang — day or night — with police officers, sheriff deputies and chaplains on the other end, letting them know a family was hurting.
Terri keeps the phone year-round now. She takes the calls, organizes the team to respond. She has time, she says. She doesn't mind.
The phone rang twice last week.
It's rung twice already this week.
In late December 2018, it rang after the death of a 14-year-old boy and five days later, it rang again, a second 14-year-old boy.
There have been 326 completed suicides in Lincoln since the LOSS Team formed. Last year: 34. In 2017: 45. The numbers haven't gone down.
"Our society is so stressed and the mental health challenges for young people are so great."
You do what you can do, she says. And the work is important. Research shows that family members of those lost to suicide are 60% to 90% more likely to die by suicide.
"Unless they get support."
When her phone rings with the news of another death, Terri jots down names and dates and contact numbers in a leather-bound notebook.
She makes a note of the outreach — a phone call, an information packet, a visit. She notes how the family members respond. What they need or want.
In the days that follow, she scans the obituary page and tapes those inked tributes alongside her scribbles.
"I want them to have a face."
She goes to funerals. She speaks to groups about what the LOSS Team offers. She's part of the Nebraska Suicide Prevention Coalition and the Lincoln Suicide Prevention Coalition. She connects people locally and keeps her eyes on what's happening nationally, like a bill in Congress to approve a nationwide suicide crisis line — 988 — modeled after the 911 emergency number.
Sunday will be laid-back, she says. A time for families to connect and remember.
"The idea is to bring survivors together in a place where other people know how they're feeling."
Back in 2009, Terri and the LOSS Team visited a family who had lost a husband and father to suicide.
The teenage daughter sat in a chair with her head down looking at her phone. As the team prepared to leave, she reached out and touched Terri's arm.
She had a question: Were you embarrassed that your dad killed himself?
Terri dropped to her knees, tearful like the girl. At first I was, she said, but never doubt how much your dad loved you. Be proud of what a good dad he was.
"It made all of the time and work worth every minute to be able to make that connection for another daughter."
And that's why Doug Marti's daughter answers that phone when it rings.
"It still helps me heal. I don't want anyone else to go through those lonely feelings I had."