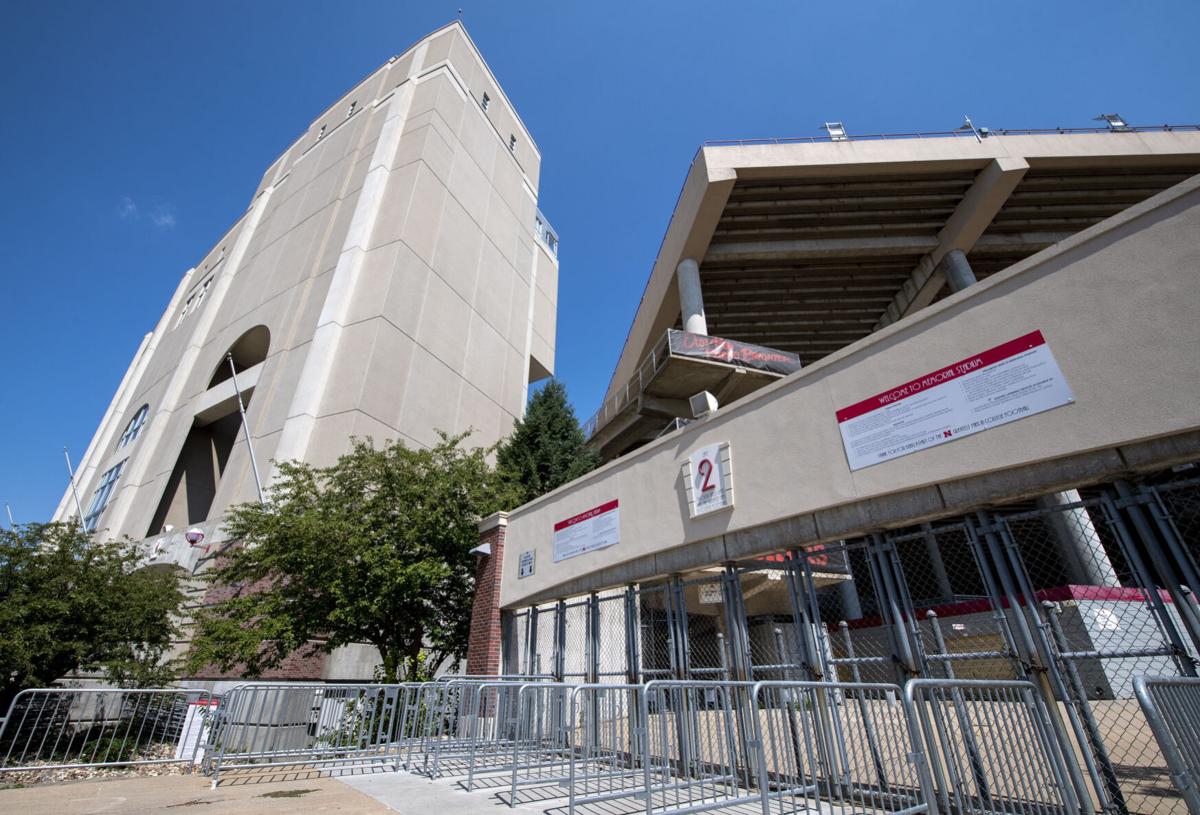 The petitions were signed and the lawsuits filed. The teeth-gnashing and wailing and the breast-beating and TWITTER THREADS OF AGONY had come and gone.
On Monday, I would have said there were no Hot Takes left to take on Big Ten football.
And then came one hot mic followed by a breathless day and a sleepless Husker Nation night spent internet-refreshing.
And just like that, the Hot Takes were back.
There would indeed be Big Ten football, just in time for the start of flu season and sleet, which won't affect the fans in the stands because there will be none. Or close to none.
No pizza by the slice or wieners slung into Row 40, Seat 12.
No band. No wave. No wafting smell of brats from tailgaters, no red cup-strewn sidewalks to the stadium.
No roar of anticipation at the sight of Scott Frost emerging from the Tunnel of Glory, shoulder-padded legions at his heels.
"Our players want to play, our coaches want to coach and our fans want to watch," NU athletic director Bill Moos said on a celebratory Zoom call Wednesday morning. "Nebraska needs football, and football needs Nebraska."
Nebraska needs a lot of things. This is true. Football may well be one of them.
Football during a politicized pandemic?
I've listened to the arguments ping-ponging back and forth, nodding my head like a bobble doll, as each side makes a case.
The Armchair Epidemiologists against the Armchair Quarterbacks.
What about community spread? How about players' health exploited for profit? Truth!
What about the mental health of 1.9 million people? GBR!
Until now, I've felt oddly detached. The outrage and hyperbole buzzing around me like pesky flies as I contemplated how to safely visit my parents, avoid anti-maskers at the supermarket and adapt to a real and present danger.
I'm happy for football players who want to play football, athletes who will be tested and retested and surely won't cause the spread of COVID-19 any more exponentially than their congregating college classmates.
I'm happy for the Husker legions who'd been forced to spend Saturdays with the likes of Clemson and Kansas on their flat-screens, feeling like they'd been kicked out of the Big Boys Club.
You know what else isn't fair? Rapid-response tests for football players and not the rest of us, but let's think of the Greater Good.
Perhaps, the TV contract cash will stop the bleeding at One Memorial Drive. Perhaps some of those furloughed or laid off by the cash flow crunch will be allowed to return to their desks.
Perhaps football will be enough to keep Lincoln in the money stream, too. Perhaps mask-muffled cheers will fill the Railyard and spill out of downtown businesses, in appropriate socially distanced fashion, of course.
And perhaps, local sports writers can finally quit speculating — Stop the madness! — and fill their cold seats in a warm press box.
On Wednesday, President Donald Trump took triple exclamation-point partial credit for the Big Ten's decision: It is my great honor to have helped!!!
And a few national pundits weighed in, too.
"Who would have thought that when Nebraska and Ohio State and a few of the league's other squeakiest wheels started whining about missing out on football, the Big Ten presidents would buckle rather than stand up to them?" wrote Christine Brennan of USA Today.
"Pray that this decision doesn't backfire in ways either big or small," wrote Pat Forde of Sports Illustrated. "Say that prayer for not just the Big Ten but for the sport as a whole, in every conference that is playing, as it seeks to pass through 2020 like a camel through the eye of a needle."
I have no biblical analogies to make, not about the eyes of needles or plagues of grasshoppers or a pandemic that has taken nearly 200,000 American lives.
But I am praying all goes according to the big Big Ten plan and for one thing more.
A moratorium on Hot Takes between now and Oct. 24.
Reaction from inside the Husker program