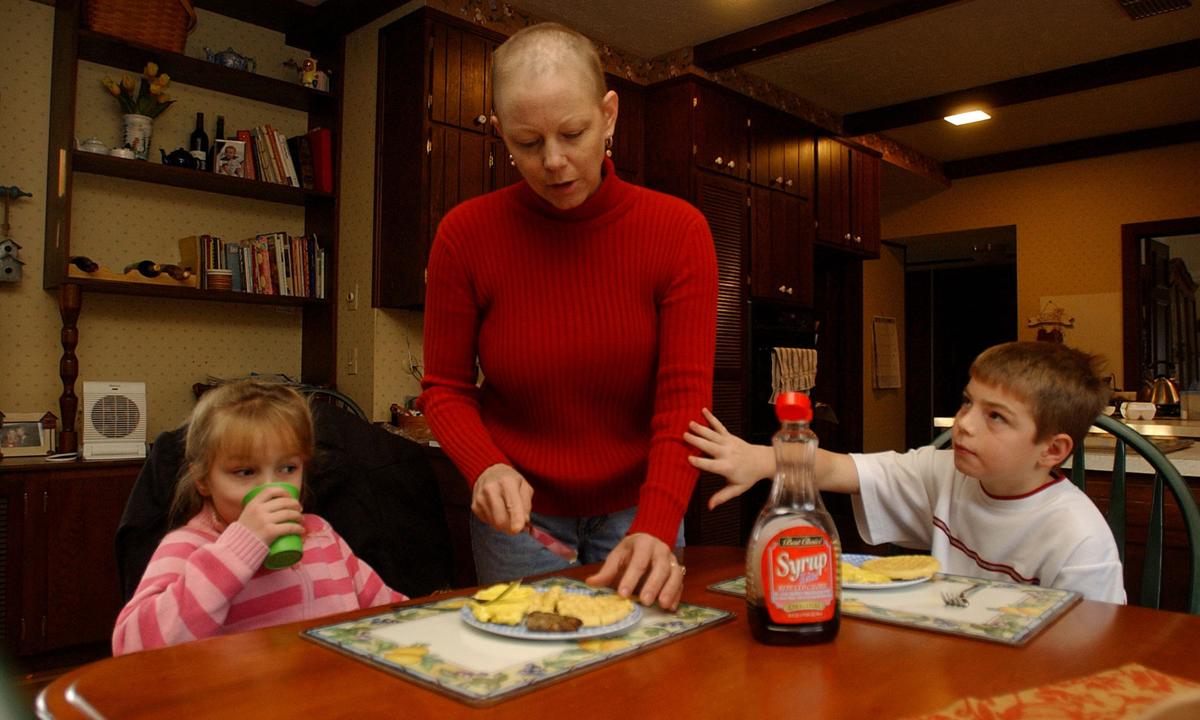 This column originally ran on Dec. 6, 2003. Look for an update at the end.
The three Webers huddle by the front door, arms entwined, heads close.
Will in his Big Red stocking cap. Tori's head under a floppy jester's hat. Their mommy, Corinne, fine brown hair covering her scalp.
Dear Lord, We thank you for this day. Be with us. ... Be with Daddy and Ethan and Grandpa ... Give strength to all the teachers and all the people at school. ... Amen.
"OK, time to go," Corinne says, handing 10-year-old Will his backpack and opening the front door.
"Bye, sweetie," she tells Tori, 6.
And off they go, skipping, then running, then skipping again down Hillside Circle to school.
It's always been their routine, says Corinne, 41. To pray in the morning.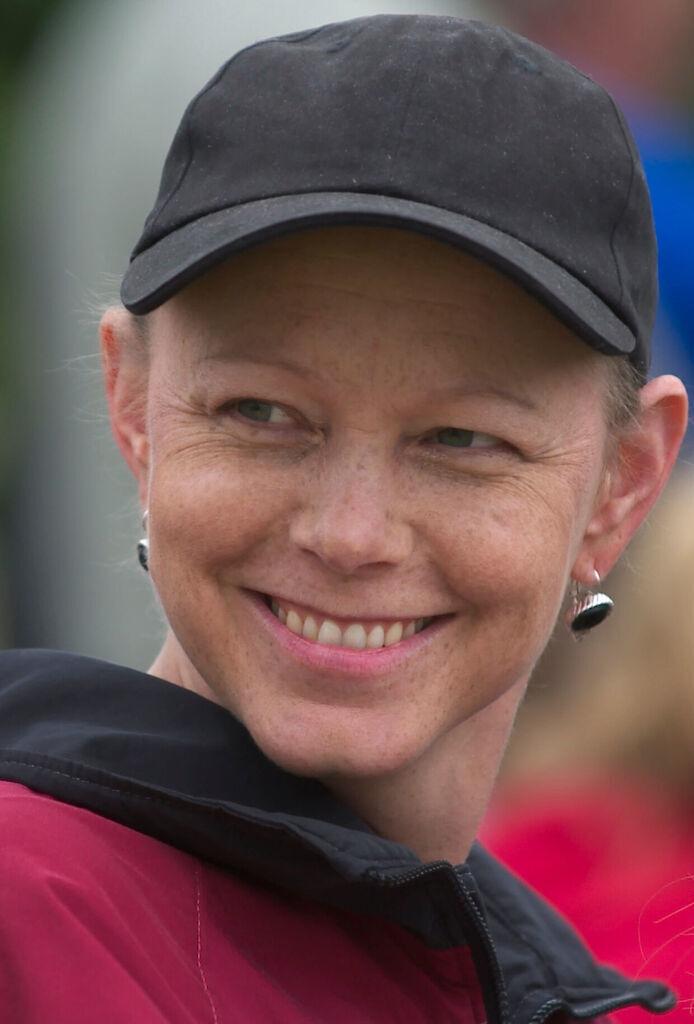 Corinne and Bill Weber's oldest son, Ethan, is 12. He's left already for middle school.
He prays with his mom, too. He goes up to the bedroom and they ask for strength for the day.
Nice to have his mom home to pray with.
For 114 days this summer and fall Corinne prayed from Houston.
The breast cancer she was diagnosed with days after her 40th birthday had metastasized, and on June 17 the bone marrow of a 51-year-old donor was injected into her body to beat back the cancer.
Now she waits. She'll return to M.D. Anderson Cancer Center Sunday for a battery of tests.
She knows what the tests will say.
"People know, you can do all the tests you want," she says, sipping tea from her "I Love Mommy" mug. "I think the cancer has progressed since I've gotten home."
But her immune system isn't what it should be. It's not strong enough to conquer the cancer. Not yet.
"I have an immune system, it just doesn't have all the components yet," she explains. "They can't make a judgment until March."
For now she's happy to be home, a little tired but feeling good.
She's doing the everyday things. Making beds, doing laundry, grocery shopping. Shuttling kids in the minivan.
The physical therapist can't go back to work.
Wait until flu season is over, her doctor tells her.
So she's been simplifying her life. Going through closets and toy chests and bookshelves.
"It's kind of like reverse nesting," she explains laughing. "I had so little in Houston and I came home to all this junk."
The Weber house filled up again for Thanksgiving. And they'll stay home for Christmas, too.
Her brother called this week wanting to know what the Webers' plans were for the holidays.
"I don't know," Corinne told him, "but we'll be home."
Her tests in Houston will take several days.
She'll be able to see all the people she's met in her months of treatment.
Emmanuel the cab driver, who welcomed her to his Nigerian church.
Sherry from Florida, who says next summer they'll compete in a triathlon together.
Elizabeth, who will have her own bone marrow transplant Wednesday.
Now she's preparing to hear and deal with the news her doctors will give her next week.
She doesn't know what to expect, she says, but maybe that's good.
"I'm just looking at it like a positive. Just because I feel like the cancer has progressed doesn't mean things aren't going to be OK."
The other night Ethan was practicing the piano. Corinne sang along to the music.
As long as there's Christmas, I truly believe that hope is the greatest of the gifts we receive...
"Oh, Mommy, don't cry," Ethan said, when the tears came.
"It's OK, it's sad, but it's a good sad," his mom explained.
The song reminded her what Christmas was about: hope.
She holds onto that thought.
"My job right now is to do everything I can to keep that hope."
MORE STORIES FROM 2003 ON CORINNE WEBER:
Postscript: Ethan is 29 now, living in Fort Worth, Texas, working and starting graduate school; Will is 27, hopscotching the world as a travel agent for a startup; and 23-year-old Tori attends school in Missouri -- studying to be a physical therapist like her mom.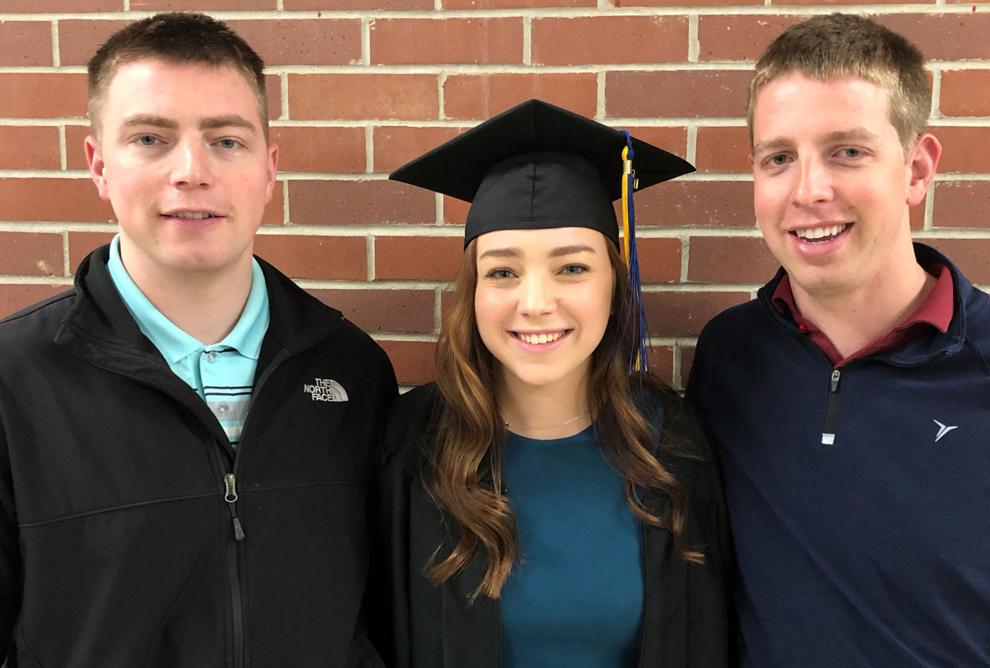 Corinne died Aug. 18, 2004; Ethan played the piano at her overflow funeral.
Journal Star photographer Krista Niles and I had spent nine months with the Weber family -- traveling to Houston, hanging out at the house on Hillside Circle, sitting at doctors' appointments, soccer games, in hospital rooms and the pews of Ebenezer, the Webers' longtime church.
The Journal Star published a three-part series, "Corinne's Hope," the week before Corinne died. It remains among my proudest accomplishments, and Corinne and her family remain forever in my heart.
I can still hear her laugh.
Corinne's high school sweetheart, Bill, still works at the bank and is finally remodeling the kitchen at Hillside, and the three Weber kids are amazing humans and living legacies of their mom.
"I think she imparted on us the joy of serving others," Ethan says. "All of us run to opportunities to help people and it's because we saw her do it so well."
OTHER CINDY-LANGE KUBICK COLUMNS FROM 2003:
Cindy Lange-Kubick counts down her final summer at the Journal Star with one column from each of her 25 years on the Lincoln Life beat with a …