The pandemic has messed with my sense of time.
And then it sped up and, after five months, it's hard to remember what exactly it felt like to squeeze into the Bourbon Theatre for a Tanya Tucker concert, besides claustrophobic and a lot of fun.
But there was Life Before and there will be Life After and there is this time that we are all muddling through as best we can, sometimes finding joy in unexpected ways.
Which is a long way of saying I forgot to write my semi-annual catch-up column and I have a whole year of columns with footnotes that need to be added.
The best part of writing about Mary Lou Meier — Lincoln's Monarch Midwife — was learning how to spot (literally) the difference between a male and female butterfly, so I can use the correct pronoun when they visit my zinnias. (In case you missed it: look for the two black spots on a male monarch's bottom wings.)
I adored the dads (and moms) I wrote about last month who were behind the two-minute video on wearing a mask to protect their families and larger community from COVID-19. Here's another cool thing the Partnership for a Healthy Lincoln and those Community Breastfeeding Educators are doing — a public awareness campaign on the benefits of nursing, now running on a StarTran bus near you.
I have nothing but respect for the COVID-19 nurses I talked to for a story on dying alone during the pandemic. And for the loved ones who were unable to hold their loved ones' hands as they died. Cherrie Beam-Callaway lost her sister in April and since the story ran, she's been invited to speak to the board of an area nursing home, sharing her experience and lobbying for changes to visiting policies.
So glad Nebraskans for Peace has been around for 50 years and that people such as Paul Olson, Sally Herrin, Tim Rinne and Ron Todd-Meyer are keeping it strong and evolving for a world that desperately needs new solutions for old problems. (Rinne, the longtime Nebraskans for Peace state coordinator, sent me an email after my anniversary column ran. He gave me the honorary title of "Columnist Sympathizer.")
I'm so glad I was able to write about Mary Costello — columnist and co-founder of Matt Talbot Kitchen — and learn more of her life story after she died. This anecdote from her daughter Maureen Mattern didn't make the column, but it rang true from my own experience as a young mom: Back in the '70s, Costello was overwhelmed by the needs of her growing family, struggling with anxiety and depression. Her husband, Don, had a friend in publishing. "He drove her over to the Sun (a weekly newspaper)," Mattern said. "Cal hired her to do this column and I think that really was a life raft for her." Amen to that.
The Black is Beautiful photo shoot at Pioneers Park was picture-perfect (and hot). Kudos to photographer Samuel Mfinanga for donating his time, and to Zainab Funnah, the Lincoln High School junior behind this community-building idea, who has since been nominated for an Inspiring Women award. I don't have a vote, but if I did ...
There's still a pandemic and Heather Hallen-Adams is still creating sidewalk chalk art in front of her East Campus home. The UNL professor's latest creations include a Humuhumunukunukuapua'a (reef triggerfish) and the rare coelacanth. She also composed a Purple People Eater at the request of a chalk art fan who read the column and started following Hallen-Adams on Facebook.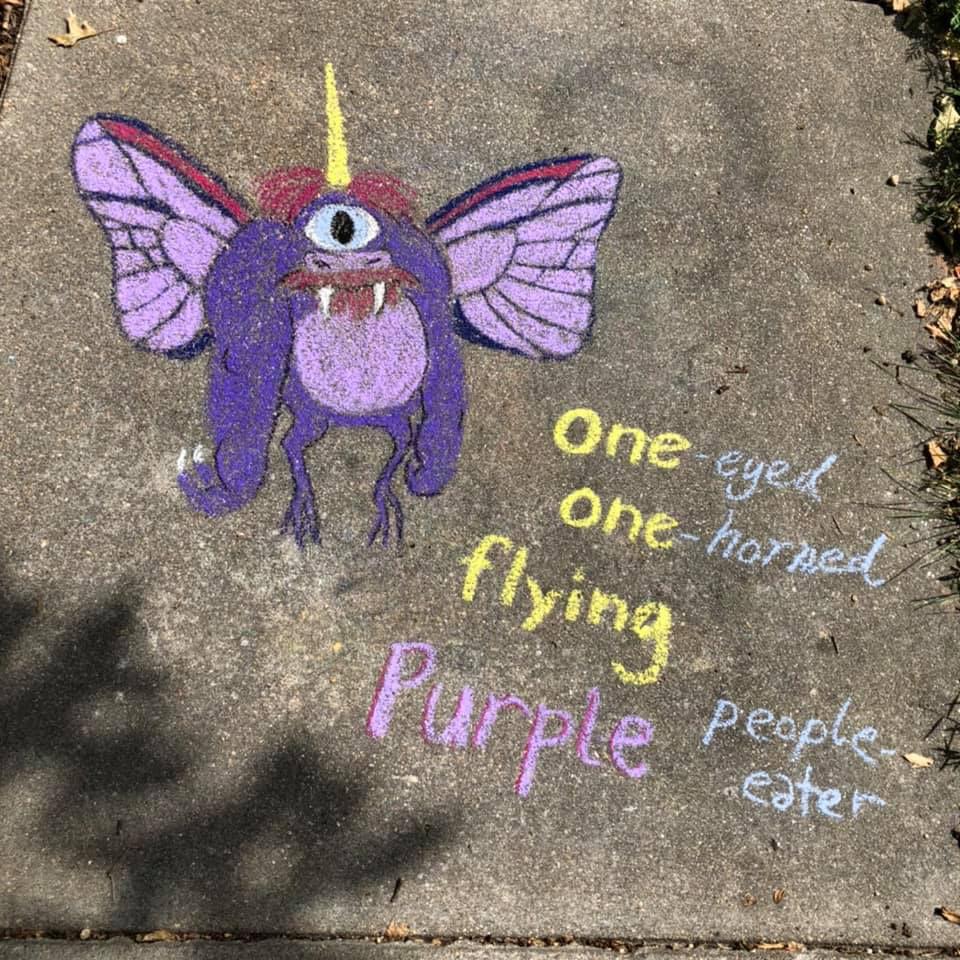 The pandemic has me reading (and reading and reading), so look for a record My Year in Books 2020, including Deirdre Cooper-Owens' "Medical Bondage," a scholarly deep dive into the history of American gynecology, which gives voice to the enslaved women whose bodies served as research subjects for white doctors. UNL is lucky to have her.
The intrepid Boy Scout from Firth is still making Earsavers with his pair of 3D printers. Demand has slowed, but Spencer Jacobs' tally is nearing 4,000, his dad David Jacobs said. "The last few months have been a wild ride for him. He has met so many people, from the governor, Lincoln mayor, several law enforcement agencies, a lot of dental practices … delivered to both East and West Coast states, as well as several in between."
The team at the Journal Star also received some custom blue bands to keep our masks from hurting our ears. Thank you, Spencer.
Some happy news for Michael "Ace" Moudy's family. His parents Megan and Mike, both former Husker athletes, welcomed Jace John — JJ — Moudy into the world July 12. He was a big baby — more than 9 pounds — just like his brother. Ace died in his sleep on April 6, 2019, hours after his first visit to Bowlin Stadium, where Megan had played softball for NU. Ace's Place — a playground at the park in their son's honor — is $25,000 from its goal. "COVID delayed some things, obviously, because initially we wanted to have the grand opening on Ace's 3rd birthday, Aug. 21," Megan said in an email Monday. She sent pictures, too, another little fair-haired baby who looks "so much" like his brother.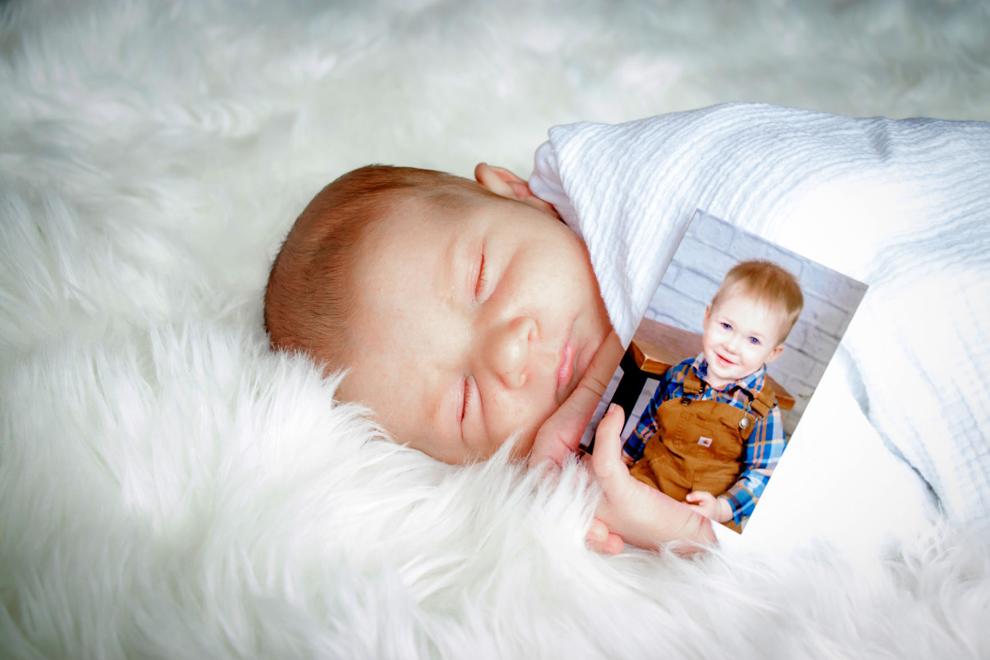 Remember early March? Spring, flowers, basketball season, school? I wrote a column about a former Lincoln exchange student, who was back in Italy and quarantined with his family (along with the rest of the country). He talked about taking walks and the art children made to encourage neighbors and the rising numbers of dead. A reader sent a comment. He liked the story. "Nice, but frightening. I don't want that to come here."
After he hit 100 century rides — 100 miles on a single day — back in March, Matt Wills could have rested his pedals. But he hasn't broken the string of monthly rides that started in 2012. The Lincoln architect is up to 105, with no plans of breaking the streak. (Is this the place for me to mention I rode my third century a few weeks ago? Probably not.)
In January, I wrote about the Cult of Grateful Bread. It closed shop when COVID-19 said so, and owner Cate Flotree posted this in late April: "Today is our 22nd year anniversary at Grateful Bread … after we get through this weird time, we will start all over again ... but much, much better. Why? Because we can. The creative practice should always be evolving and changing ... we will be back." Make it soon, please.
Late last year, I visited a meatpacking town with a pair of women from Nebraska Appleseed. We talked to two workers who suffered from workplace injuries. A translator interpreted what one of workers, her crippled hand in her lap, wanted to say: "She would like a job where something like this wouldn't happen to her." I think about that day a lot. I think a lot about those workers in the age of COVID-19 and the safeguards that came too late for too many.
I loved the story of Samantha Parker and her very troubled pregnancy. I wrote about her weekly visits to Bryan Campus and the sign of hope on the parking garage wall back in November. (Who knew we'd all need those signs in a few months?) Last winter, her baby Sylvie was 7 months old, a happy baby with a lung mass (discovered before birth). Her mom reports that she is "mass-free" and is in weekly physical therapy on her way to walking.
Donel Keeler, the Crow Creek Dakota and Northern Ponca artist whose work graces Nebraska's First Peoples license plates, died this summer from stage 4 liver cancer. His legacy will continue, said Judi gaiashkibos, executive director of the Nebraska Commission of Indian Affairs. As of Aug. 5, $47,116 had been raised from the sale of the plates and placed in a scholarship fund for Native students. A scholarship will be named in Keeler's honor, gaiashkibos said.
"Every time I see a tribal license plate, I think of Ross and Donel and the tribal students' lives they are empowering."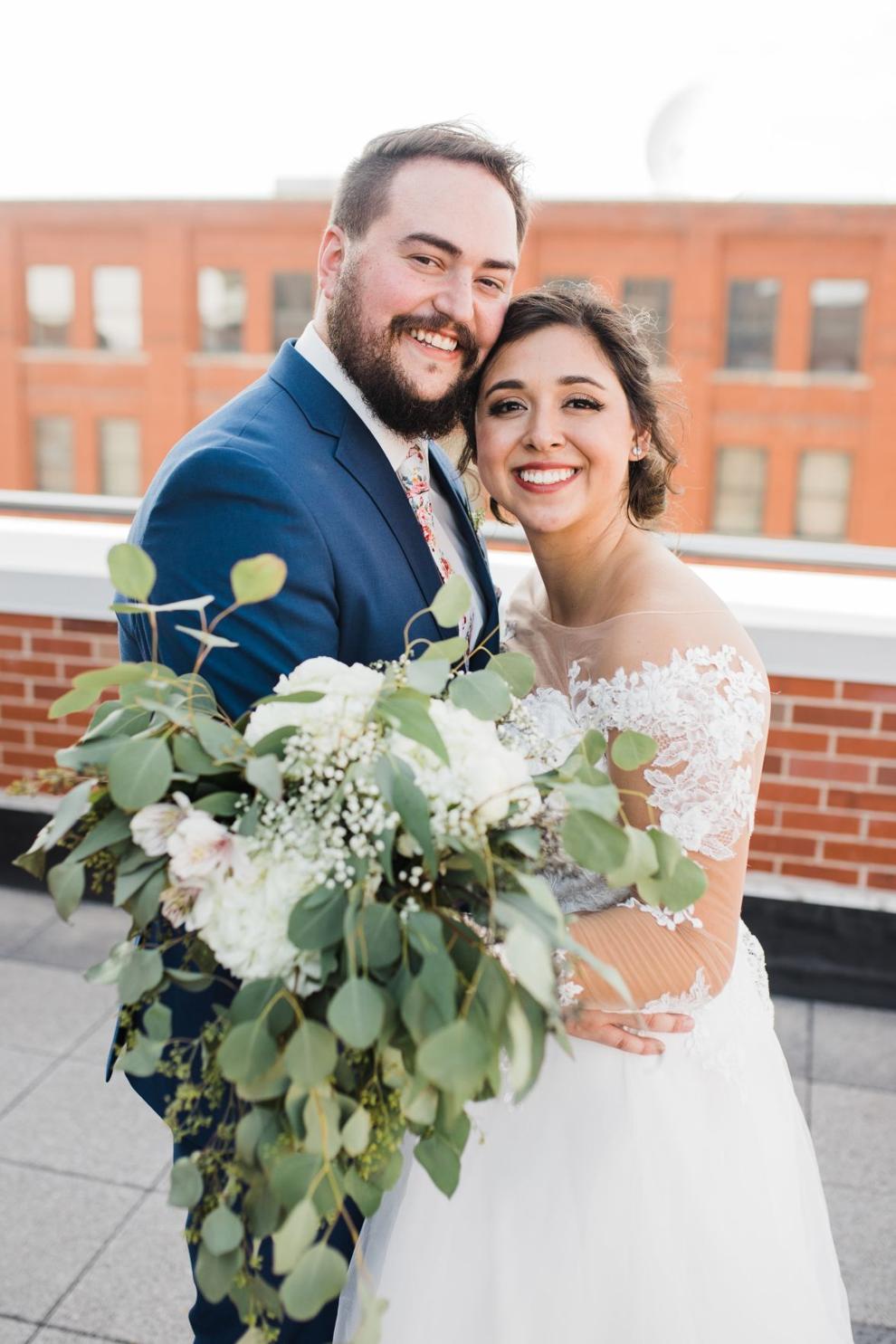 A wedding! A wedding! Lexi Rudner and Jake Linder said "I do" last month after their April 4 wedding was waylaid by the pandemic. It was a small affair — with a livestream for vulnerable guests — to keep it that way. "Nobody had to miss out," Lexi said. "All in all, it was a beautiful day." Mazel Tov!
With that, let me vow to never utter the words "new normal" again.
And in the prescient words of my last catch-up column in July 2019: We're all in this together, People.