Cindy Lange-Kubick: Calling the LGBT community — Let's Go Birding Together!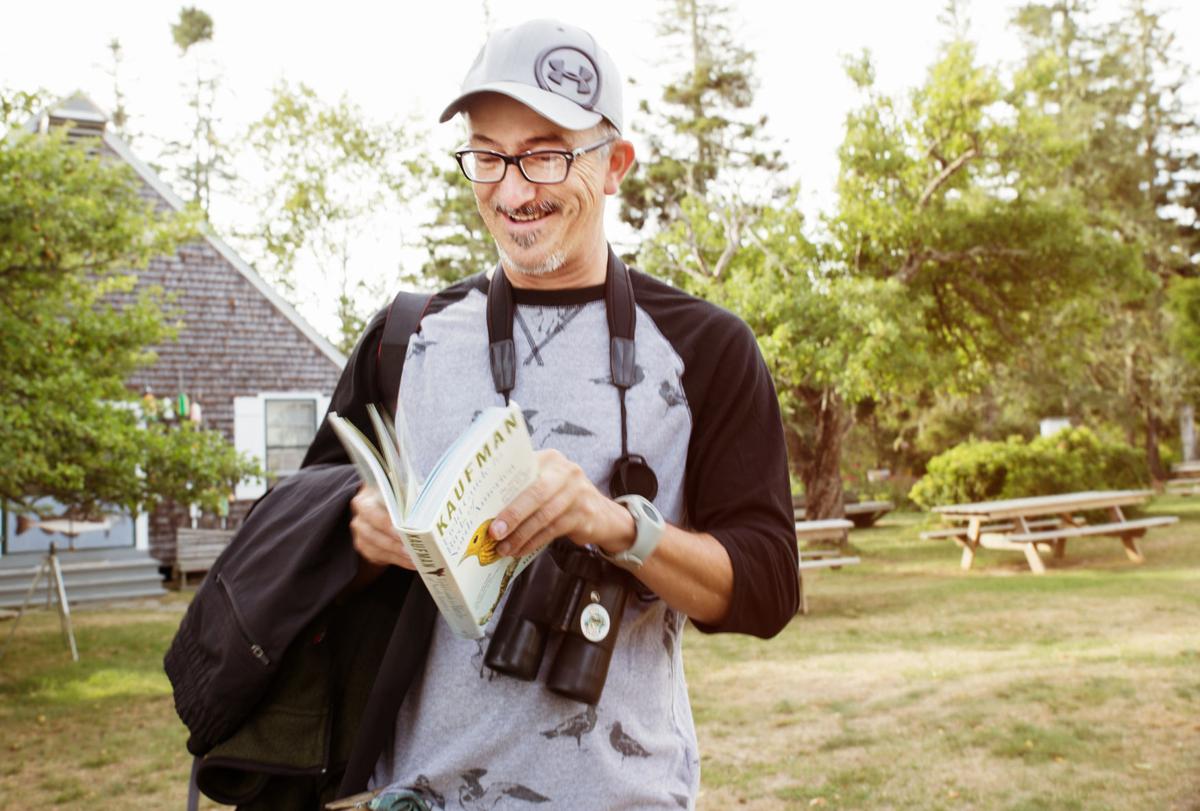 The walk was the Birdnerd's idea. 
Doughnuts and coffee and a stroll through prairie and woodland and wetland in search of feathers and song.
But the LGBT — Let's Go Birding Together! — event originated with a bigger, broader idea, says Jason St. Sauver, who is indeed a bird nerd and also the director of education and outreach for Audubon Nebraska.
The walk, scheduled for Saturday at Audubon Spring Creek Prairie, is part of Audubon's national Equity Diversity and Inclusion initiative, a longtime goal that started taking flight a few years ago.
The initiative grew out of the organization's introspection, St. Sauver says. From looking out at its audience: Mostly white and mostly older. And looking in at its predominantly white self.
"And we knew we're never going to survive in the conservation world like that."
Audubon began by training its employees and asking them to come up with ways to draw in a more-diverse audience and create a more-inclusive institution.
It wrote a mission statement: "Just as biodiversity strengthens natural systems, the diversity of human experience strengthens our conservation efforts for the benefit of nature and all human beings."
In 2016, St. Sauver attended a diversity summit on Audubon's Hog Island in Maine to exchange ideas with colleagues from across the country. (In a video from the gathering, St. Sauver talks about the importance of LGBT inclusion and demonstrates the difference between the call of a crow, a raven and fish crow. High-pitched, deeper-pitched and crow with a cold.)
Imaginative ideas followed St. Sauver and others back home and were implemented.
An Audubon affiliate in Arizona began partnering with local breweries to produce bird-themed beers.
Another in San Antonio — where St. Sauver worked before coming to Lincoln — started actively recruiting Hispanics to its all-white board to more accurately reflect the city it serves.
Here in Nebraska, an LGBT bird walk made perfect sense to St. Sauver, who was then on the board of Outlinc, a local nonprofit that serves the LGBTQ community.
He went to the organization with a proposal: Spring Creek Prairie would host two bird walks (the first was last year) and the conservation organization would join in at two Outlinc activities.
They ended up doing more.
The cleverly named bird walk. A game — GAYme — night at the prairie. An Audubon booth at Pride in the Park, one of Outlinc's signature events. Another at Fall for Pride, an event sponsored by Common Root.
And now a second walk Saturday, continuing the partnership between the two organizations.
St. Sauver deemed the first walk last spring a success.
"I wouldn't say the numbers were huge, but we had 16 participants and 12 had never been to Spring Creek before."
Abbi Swatsworth was there scanning the sky. The president of the Outlinc board had visited the prairie and loved to watch the birds in her own neighborhood, but the collective — and guided — experience took it up a notch.
"The prairie is such a gem for our area and Jason is really knowledgeable and knows his birds," she said. "I saw birds that I've never seen before, so it was really cool."
There were unfamiliar faces — couples with kids, older folks and allies — listening for a meadowlark's call.
"It really brought out a new group of people," she said.
St. Sauver concurred: "It was just so sweet to have several people meet each other who didn't realize Outlinc was here."
The Audubon employee discovered Outlinc before he moved to Lincoln, but the nonprofit has been around since 2009.
The group has office space downtown and focuses on community-building within the LGBTQ community. There are GAYme nights and a volleyball team — St. Sauver is a member — and monthly networking events at coffee shops and bars. The family-friendly Pride in the Park and the Prairie Pride Film Festival, both in July.
The partnership with Audubon is an extension of that, Swatsworth said. "It offers another opportunity for building community."
And: "To use birds/nature to bring people of all types — no matter how they self-identify — together and create stronger, more diverse, and ultimately, more caring communities about our and our birds' diversity," St. Sauver explained in an email.
The Birdnerd will be at Spring Creek on Saturday morning with his binoculars, leading the search for brown thrashers and Baltimore orioles, grasshopper sparrows and bobolinks.
"We want to stress that everyone is welcome," he said. "Please come and enjoy."