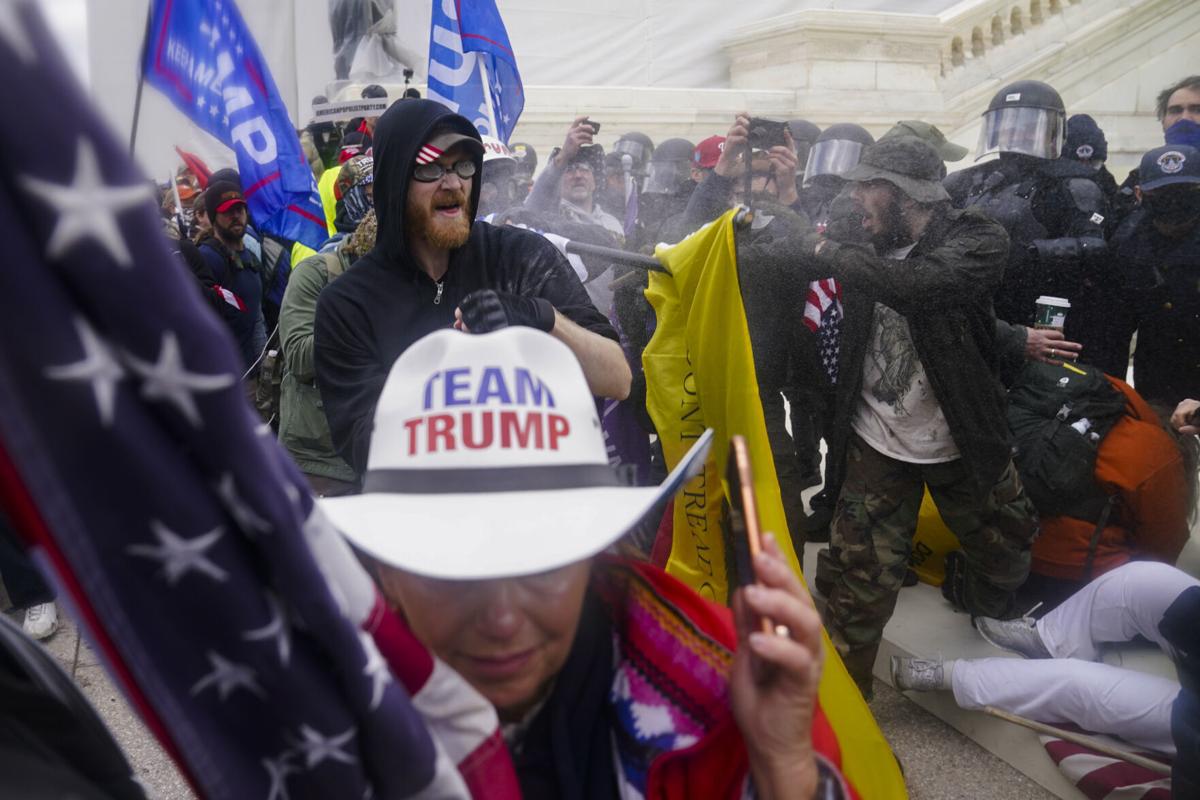 The historian can't predict what comes next.
Maybe the storming of the U.S. Capitol — the Confederate flag hoisted high — was a one-and-done.
A cul-de-sac in American history and not an on-ramp to more insurrection and violence.
It's too soon to say, said Tim Borstelmann, the Thompson Professor of Modern World History at the University of Nebraska-Lincoln.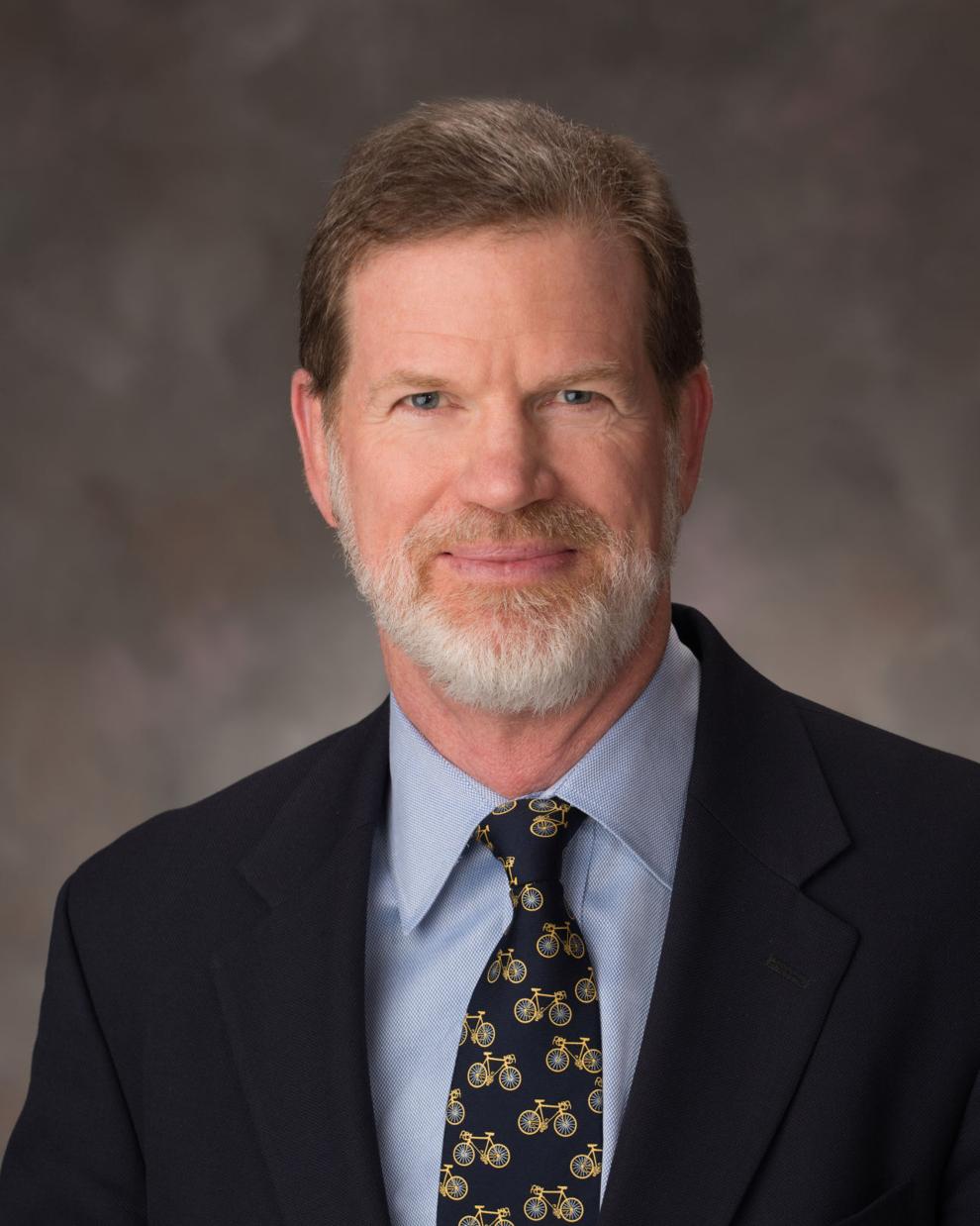 "What does it mean?" Borstelmann asked Thursday. "That's really hard to tell."
Borstelman was home on Jan. 6, working on his latest book, a collection of short essays on his 40 years in the classroom, tentatively titled "Chalk Man: A Life in History and Teaching."
He's been a high school teacher, a full professor at Cornell and, since 2003, a history professor at UNL.
He's old school. Not a historian with a Twitter handle, watching the second-by-second unfolding of Absolutely Everything.
But he pays attention. And as he wrote about his past, he watched the present unfold in New York Times headlines on his computer screen. His concern was growing, when his wife, Lynn, texted from her office in Omaha to tell him to turn on the television.
"I think I was dumbfounded, and then I think I had the historian's pause, immediately after," Borstelmann said. "I started thinking, 'How serious is this? How is it going to fit into the historical narrative?'"
He watched TV the rest of that afternoon and, in the days that have followed, is reading all he can.
He's asked the same questions the rest of America has asked, foremost: Where were all the police?
He thought about what he witnessed. The ransacking. The videos and selfies. The looks of entitlement on faces of those who carried Trump flags, strolled up marble staircases, posed with MAGA hats and attempted to storm the House Chamber, where election results were being certified and challenged.
"That sense that they would be received as patriots even by people who disagreed with them," Borstelmann said.
And he's thought about where he was living in September 2001 (Syracuse, New York) and what transpired on that historic day (9/11), the last time he sat transfixed in front of a live broadcast.
"I was struck by the contrast between the patriots of 9/11 rushing the cockpit of Flight 93 in Pennsylvania — thereby protecting the Capitol — and the self-proclaimed patriots who were ransacking the Capitol."
And he's not alone, he said, in thinking this: The change in 20 years in what it means to be a patriot.
At least for the mob that stormed the vast and grand building on the hill.
"Those people thought they were engaged in revolution, when they have no idea what revolution looks like."
Borstelmann ticks through the revolutionary actors of the past: Cuba in 1959, Russia in 1917, France in 1789, the British North American colonies in 1776.
These rioters were playacting, he said. "Smashing, preening and filming themselves continuously."
Part Sunday picnic, part righteous fury.
Does he doubt they believe in their "cause?"
"There's this digital culture," he says. "And it's derailed our sense of a common, agreed-upon set of facts."
The internet and social media have supplanted newspapers with a hodgepodge of conspiracy theories and unfounded claims.
"We've already been worried about our kids," he says. "But now we also have to worry about the impact on adults."
It's been a generation of change from the elimination of the Fairness Doctrine in broadcast media in 1987 that opened the door for the Rush Limbaughs and Fox to a president who wielded Twitter like a sword falsely claiming a stolen election and urging his followers to "fight like hell ..."
Said Borstelmann: "A political career that started in birtherism and ended on Jan. 6 with the waving of a Confederate flag."
Yet the history professor is not a fatalist.
His studied eye sees America as a place where most of us lean into the middle, perhaps a bit right of center. Where most of us believe in the Republican ideal of the free market and most aspire to the Democratic ideal of inclusivity.
"I don't know that our divisions are all that profound as they are manufactured by social media and the algorithms of the tech industry," he said. "I'm not sure that underneath we don't share more than we think we do."
His younger son called him after order was restored that Wednesday.
It wasn't Turkey, he said. It wasn't Hungary. It wasn't China.
The father agreed. "But was it a step toward radicalization?"
The people who smashed their way in — and later waltzed past unguarded entryways — numbered in the hundreds. How many more did they represent?
We don't know, Borstelmann said.
But America loves its guns and we own nearly 400 million of them. "Which makes the unhappy fantasies of right-wing conspiracists … a very serious continuing threat to our collective safety."
Borstelmann interned in the U.S. Capitol in the summer of 1978. He moved to the District of Columbia in 1981 and lived on Constitution Avenue, four blocks from the Capitol.
He walked and ran and bicycled past. He sat on its western plaza to read and watch the sun set.
The violence and mayhem he witnessed on television was real and left five dead.
We still have Inauguration Day ahead and a call by some Trump supporters to come armed to rallies at state capitols on Sunday.
The historian will be watching.
FIVE COLUMNS FROM A CRAZY YEAR: