The teardrop trailer is a tiny one with room for a mattress and a hatch with room for cooking supplies and a cooler.
Right now, it's missing its roof and aluminum skin and trim work and wooden cubbies.
The camper-in-progress is in Sarah Baker's parents' garage, where it will stay until it's ready to roll.
On Thursday afternoon, Sarah and her dad are a crew of two.
Daughter is inside, settling a piece of plywood, while Dad wields the power screwdriver.
Sarah grew up in this ranch house on a tree-lined street in the Eastridge neighborhood. She's 24 now and a traveling music teacher for Lincoln Public Schools.
When Sarah was born, her parents — Jim Baker and Sandie Knuth — were both teachers, too.
Sandie went back to work to pay the bills and Jim stayed home with their one-and-only.
Ask the dad to describe his daughter and he pauses.
Ask the daughter to describe her dad and she does the same.
They are better at doing than describing.
"How's the plywood setting?" Dad asks.
"We have to bump it down," the daughter answers.
When she was little, Sarah and her dad were always camping or hiking or biking. They liked spending time in Kansas on the Wilson Reservoir, where her dad would launch gliders from the dam and watch them soar and swoop.
"He's the go-and-do-something-kind-of-crazy-with-you dad," Sarah says. "He's the learn-from-your-own-mistakes kind of dad."
Sarah always liked adventure, her dad says. "She likes new experiences and so do I."
When Sarah was ready to start school, her dad went back to work as a remodeling contractor, a career he'd had back in Scottsbluff before he started teaching.
She only remembers those first years from pictures and videos.
"But I love the smell of Menards," she says. "So I figure I grew up with it."
She spent time in his garage shop, too, stuffed with tools and wood and the smell of sawdust, which she also loves.
She ordered her travel trailer online, she says. Far cheaper than buying a Big Woody ready-made.
It arrived late this winter in boxes. Windows. A door. Electrical components and templates. A 153-page instruction manual.
It was not quite what Sarah and her boyfriend expected.
"I thought I could just Google and get directions," she says. "Whatever impression I had that I could do any of it alone was very wrong."
So she turned to the man with the garage stuffed with tools.
You have free articles remaining.
"We both planned that I was going to do most of it," the daughter says. "But I think he got on board as we went because he likes to do stuff like this."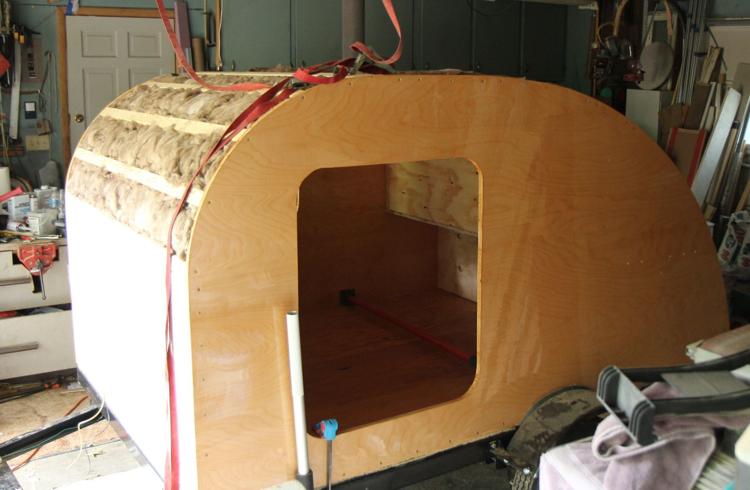 Thursday is their last night of work before Jim heads off to Wales with friends to fly gliders off cliffs.
Sarah has to head off to her summer job soon — evenings driving the beverage cart at Holmes Golf Course.
But they make a little progress. They talk about what's next.
The sheet metal for the roof came in, Sarah says. "Do you think it will fit in my car?"
The father points to a small bench that Sarah built, weathered now in the garden. He brags up her wood shop skills in middle school.
She knew a little, she says. How to hang pictures and use a drill. But this project has taught her more.
Sanding and staining, drilling through metal, caulking and measuring.
"I know how to use the saws now."
Before she goes to work, her dad tells her to grab a drill bit. He shows her where to set the new holes on the plywood.
The whir of the drill fills the quiet.
The dad and daughter are not the mushy sort.
Jim reaches back to when Sarah was a little girl and he was that stay-at-home dad. What that was like.
"I held her up to the sunshine and said 'Here we go.'"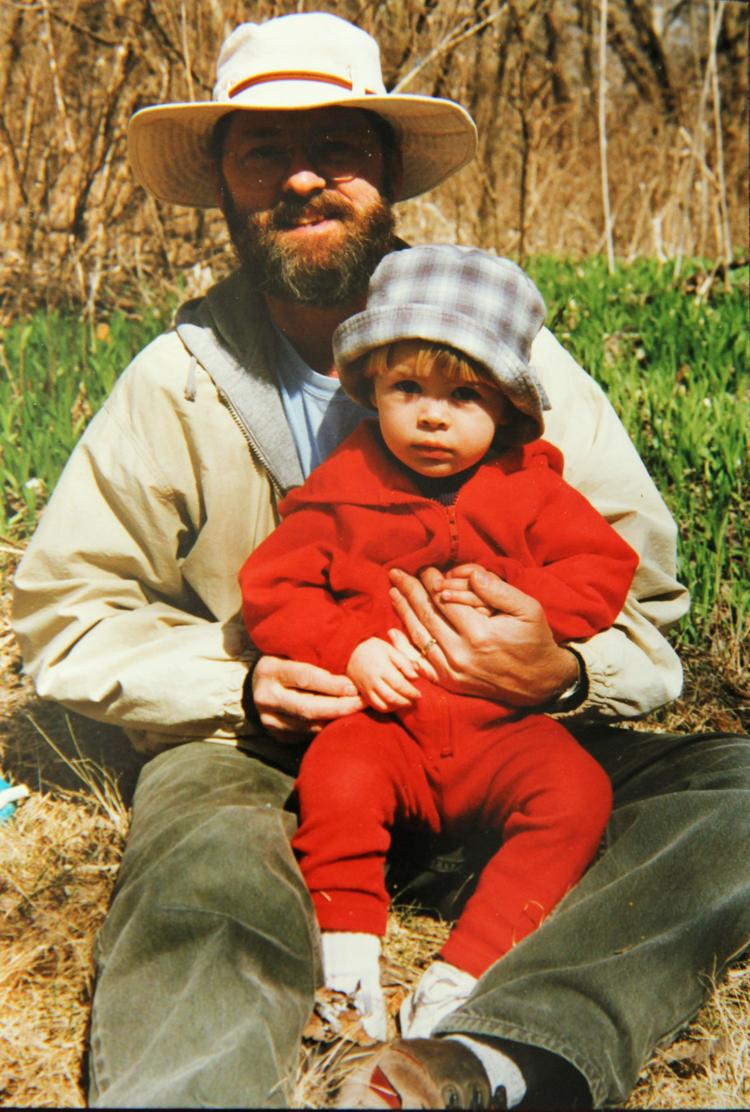 The day we talked, Sarah hadn't thought that much about Father's Day.
Her dad would be off on his adventure; she figured she wouldn't get him a present.
Well, besides this camper and the memories they are building together in the garage of the house where she grew up.
"We have an unspoken agreement," the daughter says. "He gets to use it, too."