More than 40 million people are expected to travel this Memorial Day weekend, and plenty of Nebraskans will be among them.
AAA has forecast that 42.3 million travelers will hit the roads and the skies this weekend, continuing the trend of resuming normal life post pandemic. That number is up 7% from last year, and it would be the third-highest total since the organization started tracking travel numbers in 2000.
Of that number, more than 3 million are expected to come from a region including Nebraska, Iowa, Kansas, Minnesota, South Dakota, North Dakota and Missouri, which is up from 2.8 million last year.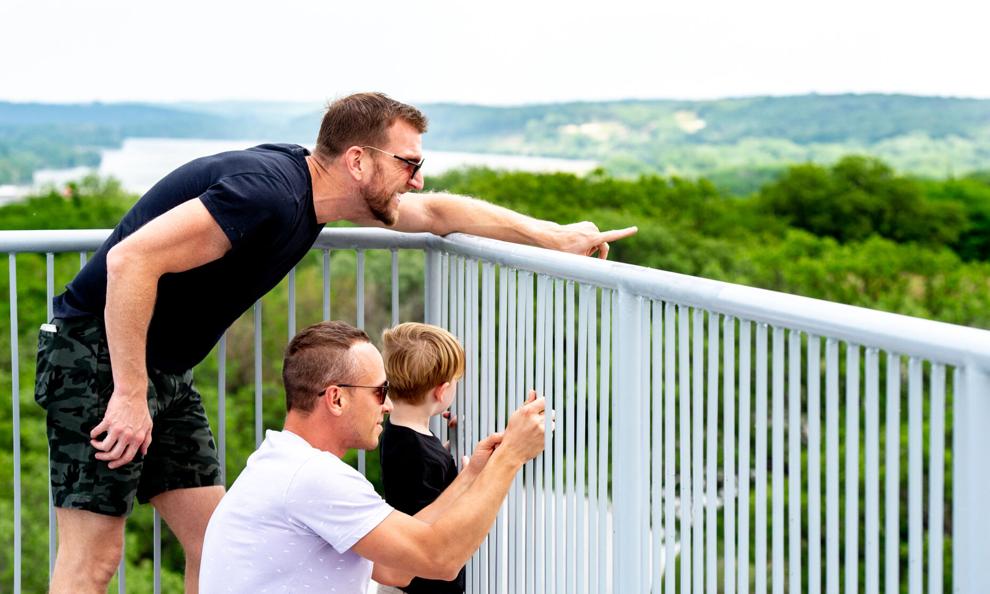 Most of travelers nationally — 37.1 million — will drive to their destination. That's an increase of 6% over last year, which could be due to the fact that gas prices are much lower.
AAA spokesman Andrew Gross said that driving demand has stayed relatively flat over the past few weeks, which means gasoline demand has remained below traditional seasonal levels and has kept prices from rising.
Nationally, a gallon of gas costs about $1 less than it did at this time last year. Statewide and in Lincoln, gas is about 80 cents cheaper than it was a year ago.
"It's possible this is merely the lull before Memorial Day, but it could be a trend that lingers into summer," Gross said. "Stay Tuned."
The Nebraska State Patrol plans to have extra officers to patrol the state's roads for the holiday weekend. A spokesman said anyone who needs assistance or would like to report a dangerous driver can call the State Patrol's Highway Helpline at *55.
AAA will once again offer Tow to Go for impaired drivers. The confidential service is open to AAA members and non-members and offers free towing of a vehicle to a safe location within a 10-mile radius.
Many fewer people will hop on a plane this weekend — 3.4 million — but that number is up 11% from last year and is up more than 5% from 2019, the last summer before the pandemic hit.
The Omaha Airport Authority said about 79,000 passengers will travel through Eppley Airfield this weekend, with the busiest day expected to occur Friday. That exceeds the 2019 figure of 77,000 passengers by about 2.5%.
A United Airlines official said its planes leaving Lincoln were 98% full on Thursday and it was expecting planes to be 94% full on average for the full weekend, which is higher than its usual average of about 86%.
AAA said the nation's airports could be the busiest they've been since 2005.
People are even expected to pile onto buses and trains to the tune of 1.85 million passengers, which would be a nearly 21% increase over last year.
AAA Nebraska research suggests many of the people traveling this weekend will be from the state.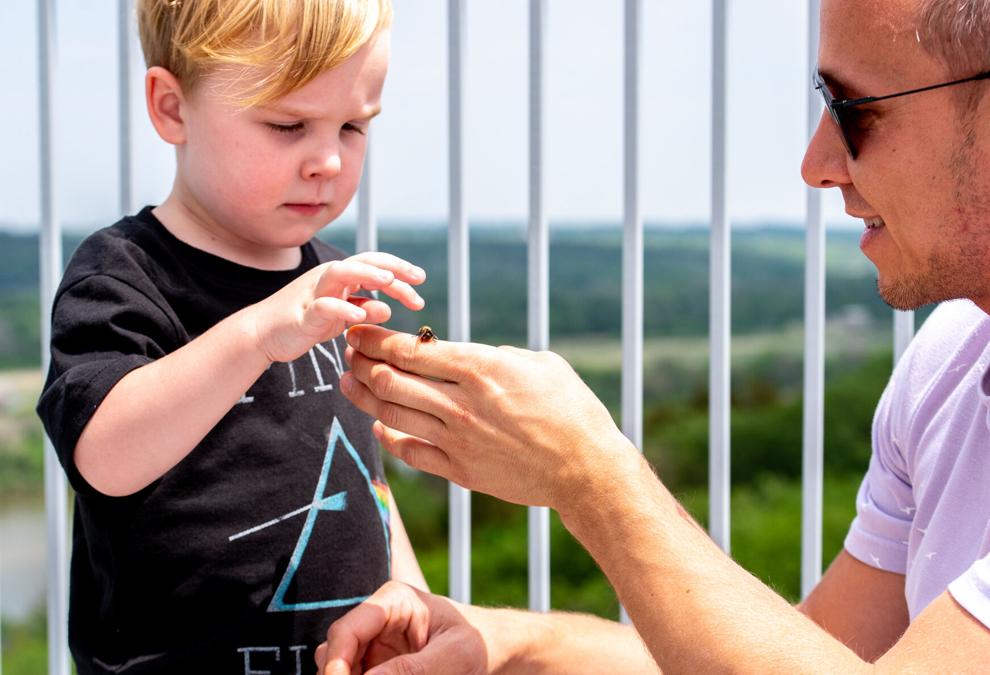 According to a new AAA travel survey, 77% of Nebraskans said they will travel this year, including 57% who plan to take a summer vacation.
For those who choose to stay close to home, there will be plenty to do.
Nebraska Game and Parks Commission is gearing up for the Memorial Day weekend, its biggest of the year. It's a good summer kickoff, said Bob Hanover, assistant division administrator of state parks.
"We're making sure everything is polished up and ready to go," he said. "We're ready for the best possible weekend we can have."
The weather should cooperate. Highs in the 80s are expected from Friday to Monday in the eastern third of the state, with a chance of a few popup showers, National Weather Service meteorologist Dirk Petersen said.
With school out and people starting to think about vacations, Hanover said the phones in the park division have been ringing off the hook. Everybody is making plans.
For last-minute organizers, Hanover said there's still some camping spots open for this weekend in the Lincoln-Omaha area at Louisville State Recreation Area, Two Rivers State Recreation Area and Eugene T. Mahoney State Park. Visitors are encouraged to call individual parks to see what openings remain.
The commission also warned people that because of ongoing drought in the state, visitors to certain parks should be prepared for restrictions including a ban on campfires and closed boat ramps. Drought conditions are worst in east-central and northeast Nebraska.
Lincoln's public pools open on Memorial Day again this year, although there will again be delays, which has been a feature of the post-pandemic summer. Belmont Pool will open Thursday and Star City Shores will open June 5.
"The staggered openings will allow us to certify and train newly hired lifeguards and staff to ensure a successful pool season," said Maggie Stuckey-Ross, Parks and Recreation director.
The department increased lifeguard pay this year to $15 an hour in an effort to attract more workers.
All pools will be open 1-6 p.m. and will close for the season on Aug. 13.
The free Trago Sprayground in Trago Park at 22nd and U streets opens Memorial Day and will be open daily from 11 a.m. to 7 p.m. through Labor Day.
Also on Memorial Day, there are three ceremonies to honor veterans that are organized by the Lincoln Memorial Day Observance Association with assistance from the Veterans Memorial Garden Advisory Council:
* 8:30 a.m. at Wyuka Cemetery & Funeral Home, 3600 O St.
* 11:30 a.m. at Lincoln Memorial Cemetery, 6800 S. 14th St.
* 8 p.m. at Veteran Memorial Garden in Antelope Park, 3200 Veterans Memorial Drive.
The Omaha World-Herald contributed to this story.