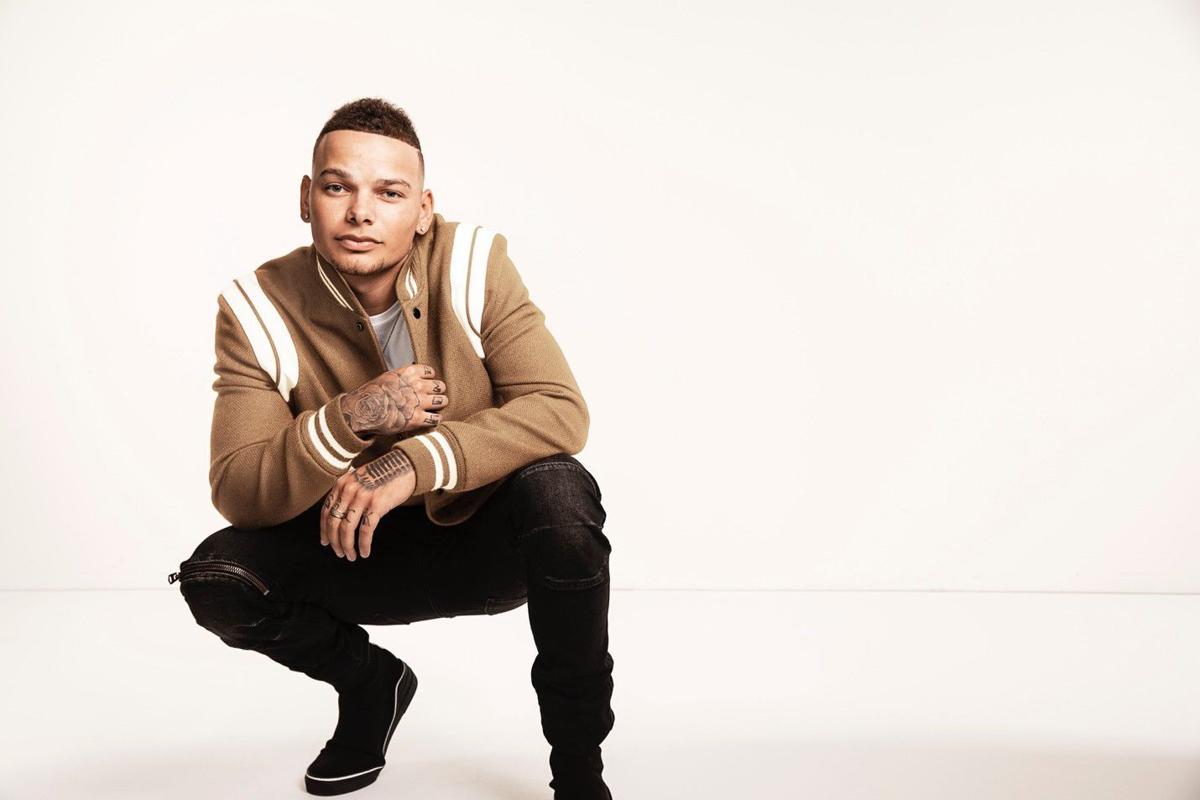 Kane Brown dropped from the top of a giant screen onto the stage, doing a snippet of "Setting The Night Right" to jump-start a crowd-pleasing 90-minute show at Pinnacle Bank Arena on Friday.
An award-winning, chart-topping country star, Brown has since day one delivered a distinctive mix of R&B, rock, pop, rap and country.
"You all know me, I've got all kinds of genres in my set," he said. "I just love music."
So the fiddle-driven country of "Short Skirt Weather" bumped up against the pop rock of "Cool Again," "Pull It Off" rocked and, when it was cover time, it was the smooth R&B of "Stand By Me" and the hip-hop of "Soulja."
Friday's concert was one of the last five make-up stops on Brown's COVID-postponed "Worldwide Beautiful Tour" exactly two weeks before his new "Blessed & Free Tour" is slated to begin in Sacramento, California.
"You guys have held onto those tickets for 700 days," Brown said early on. "Thank you for being here. Really, thank you."
But Brown didn't seem to be going through the motions of an worn-out show, giving it his all for the crowd of 10,200 — the largest indoor show in Lincoln since the Zac Brown Band drew a similar-sized audience in February 2020.
As for masks, mandated by the local directed health measure, suffice it to say they were scarce, removed by more than 90% of the crowd minutes after entering the arena.
Engaging throughout, Brown really connected with the audience, when, midway through the show, he took a stool and got personal, telling of growing up with child abuse, getting picked on and called the "n-word" and learning to survive on his own, repeating that story in his flowing rap and sung chorus of "Learning."
Two songs later, Brown, who had a half-dozen stepfathers, introduced the between-acts DJ as older brother he'd recently found, then cited the need to be there for his little girl, introducing a touching "For My Daughter."
The acoustic section ended with "Good As You," which went from sing-a-long to full-on rocker, kick-starting the hit-filled second half of the show
That's when Brown pulled out "One Mississippi," his new single — which certainly wouldn't have been heard if he'd have made the 2020 date.
Brown brought openers Restless Road and Chris Lane back on stage for a song, did his Nelly collab "Glitz & Glamour" and dished out his biggest songs, driving the captivating show to a very satisfying end.
Put simply, he's good, really good.