Bike Walk Nebraska has expanded its focus and changed its name since the small nonprofit started eight years ago.
But it's remained a small nonprofit.
To pay for its programs, and its 1.5 full-time positions, it's relied on grants, dues and donations. "We run pretty lean," director Julie Harris said. "And we have a lot of ground to cover."
Bike Walk Nebraska works with lawmakers, local leaders, state agencies and organizations to promote safe and accessible biking, walking and other alternative forms of transportation.
It consulted with the Nebraska Department of Transportation to make rumble strips more bike friendly, for instance, and to update bicycle information in the state driver's manual. It lobbied for MoPac Trail signs, hosted online safety classes during the pandemic and is involved with Omaha's first protected bikeway.
Still, since it originally launched as the Nebraska Bicycling Alliance, the nonprofit had never held a big, signature fundraiser. Harris thought about some of her counterparts in other states who raise money by hosting large group rides.
"Having a dedicated fundraiser was the one piece of the puzzle we had not yet done," she said. "We just decided we finally needed to get into the fundraiser ride business."
But a fundraiser ride to where? She didn't want to compete with or duplicate the state's established summer rides — Tour de Nebraska or Bike Ride Across Nebraska, which cover hundreds of miles over multiple days — because she knew not every rider could take that much time off, or feel ready for longer distances.
She also knew many riders had discovered, or rediscovered, cycling during the pandemic, and she wanted to accommodate them, too.
"What we wanted to do was make it accessible to as many people as possible," she said. "We wanted to make it barrier-free."
They settled on an overnight ride from Lincoln's Railyard to Beatrice's Chautauqua Park and back, 42 miles one-way on the relatively flat Jamaica North and Homestead trails, with rest stops every 10 miles or so.
The inaugural Goldenride, the weekend of Sept. 18-19, will be fully supported, meaning organizers will carry riders' camping gear and supplies to Beatrice and back, and mechanics from Cycle Works will help with roadside repairs.
Registration also includes a Friday night meal and drinks at the Hub Café and Jayne Snyder Trails Center, free parking at Assurity, grab-and-go breakfasts Saturday and Sunday, and free beverages Saturday in Beatrice's Chautauqua Park.
Cyclists can camp at the park, or catch shuttles to Beatrice hotels. And on Sunday, they'll cycle back to Lincoln.
"It's going to be fun," Harris said. "And people are going to enjoy it."
Harris had never organized a large overnight ride. So she reached out to Charlie Schilling, director of the Tour de Nebraska. He and his company, Verano, agreed to help organize this ride, too.
"We just think it's a wonderful opportunity to mix new riders, experienced riders, riders of all ages, families, people from Nebraska or those visiting," Schilling said.
But at about the same time they announced the Goldenride last month, the Lower Platte South Natural Resources District made its own announcement. It had closed a 1.5-mile stretch of the Homestead Trail indefinitely because of an eroded bridge, but Harris and Schilling have already plotted a gravel-road detour.
Neither knows how many riders to expect, because this is all new. But they're hoping at least 300 hit the trail that weekend, their registration fees helping to support the nonprofit's bicycle tourism efforts.
"I'd be delighted with that," Harris said. "And if it's more, it will be even better."
Photos: Lincoln Bike Kitchen
Lincoln Bike Kitchen, 10/22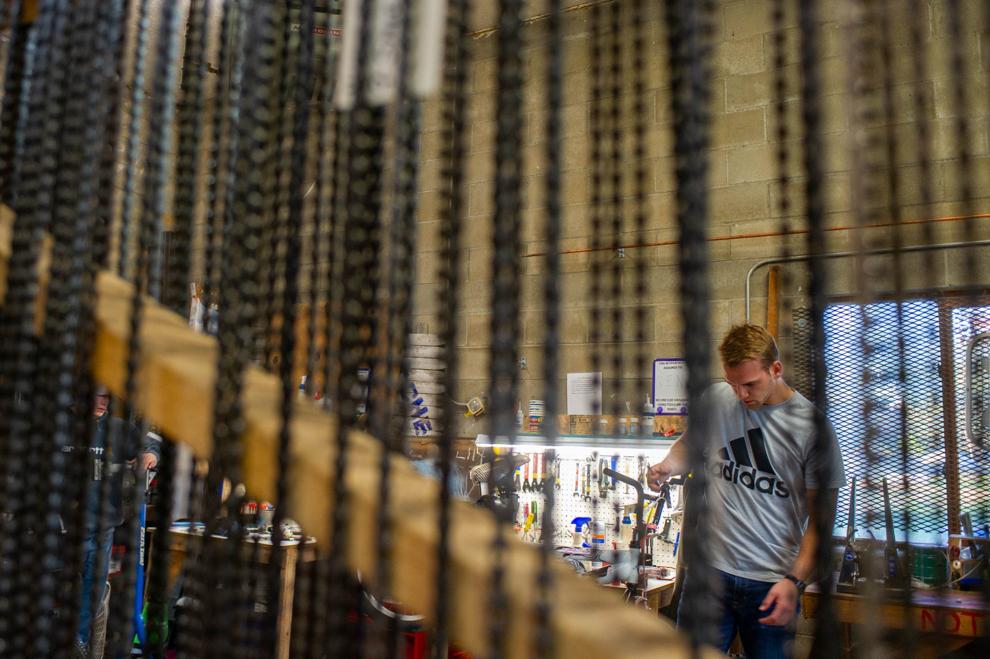 Lincoln Bike Kitchen, 10/22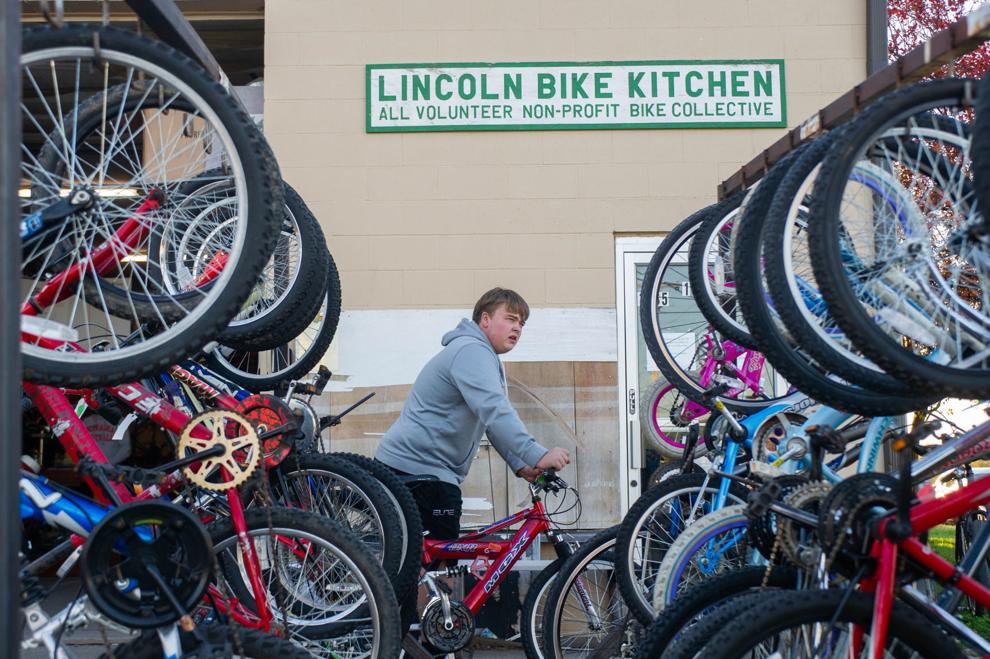 Lincoln Bike Kitchen, 10/22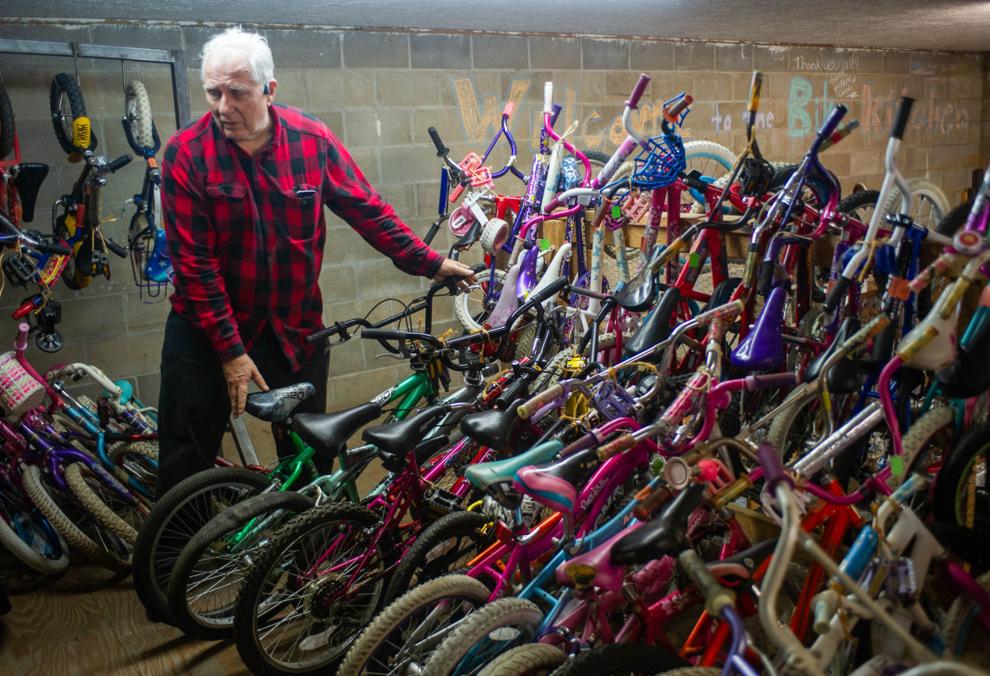 Lincoln Bike Kitchen, 10/22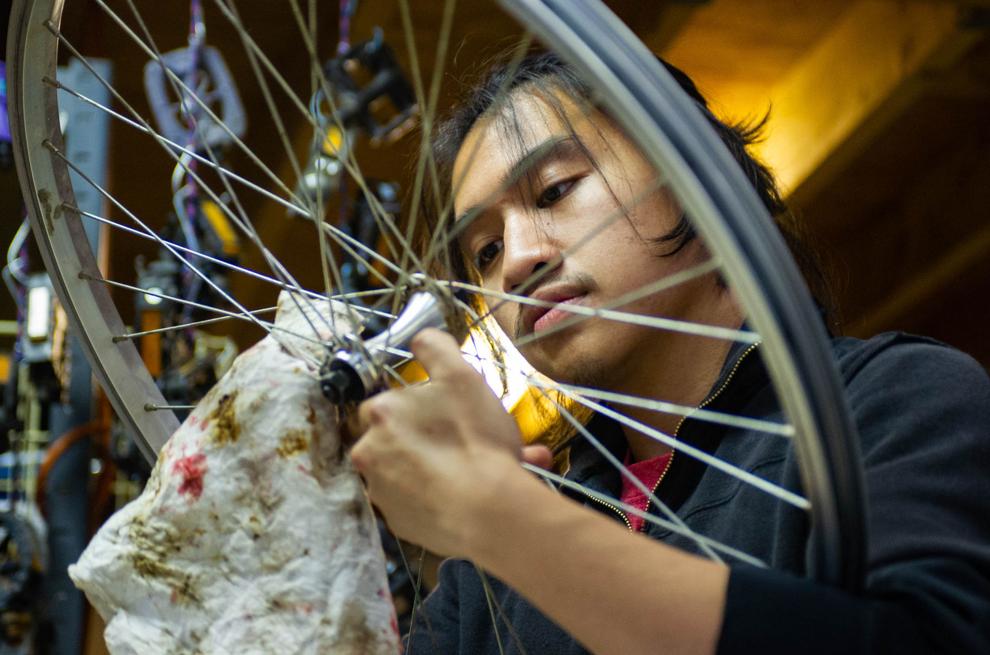 Lincoln Bike Kitchen, 10/22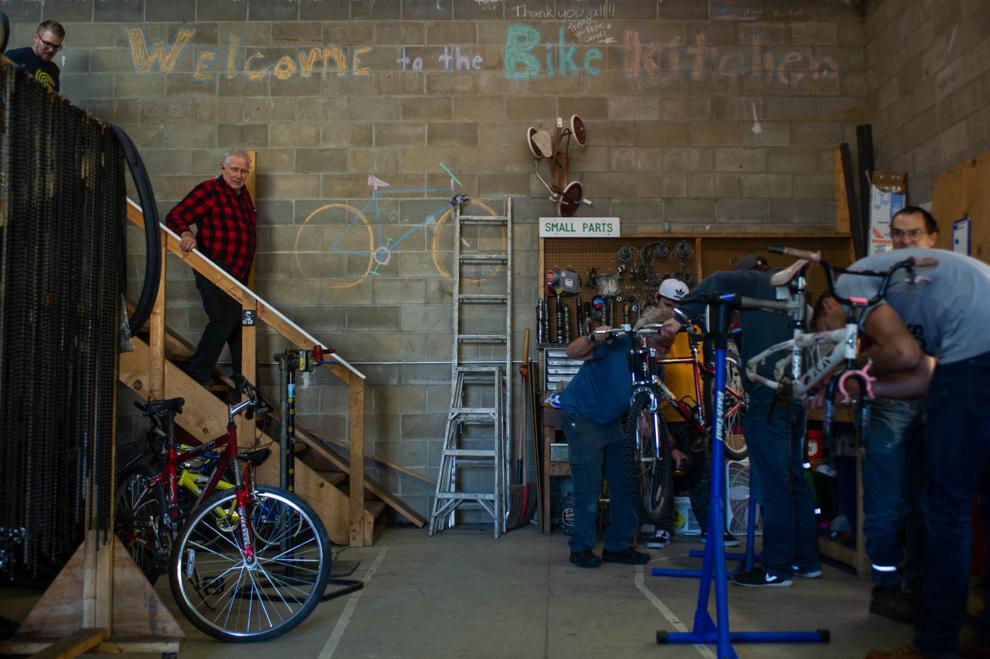 Lincoln Bike Kitchen, 10/22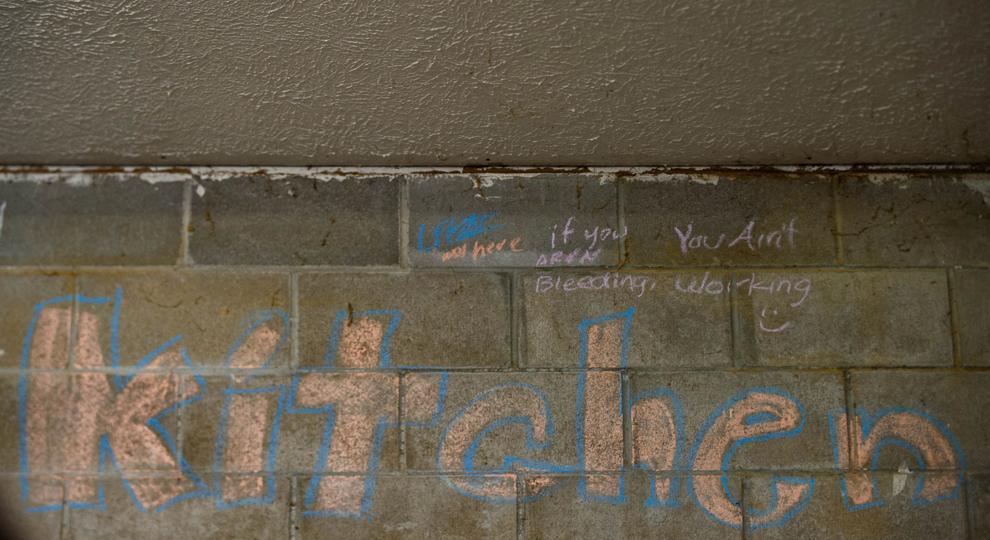 Lincoln Bike Kitchen, 10/22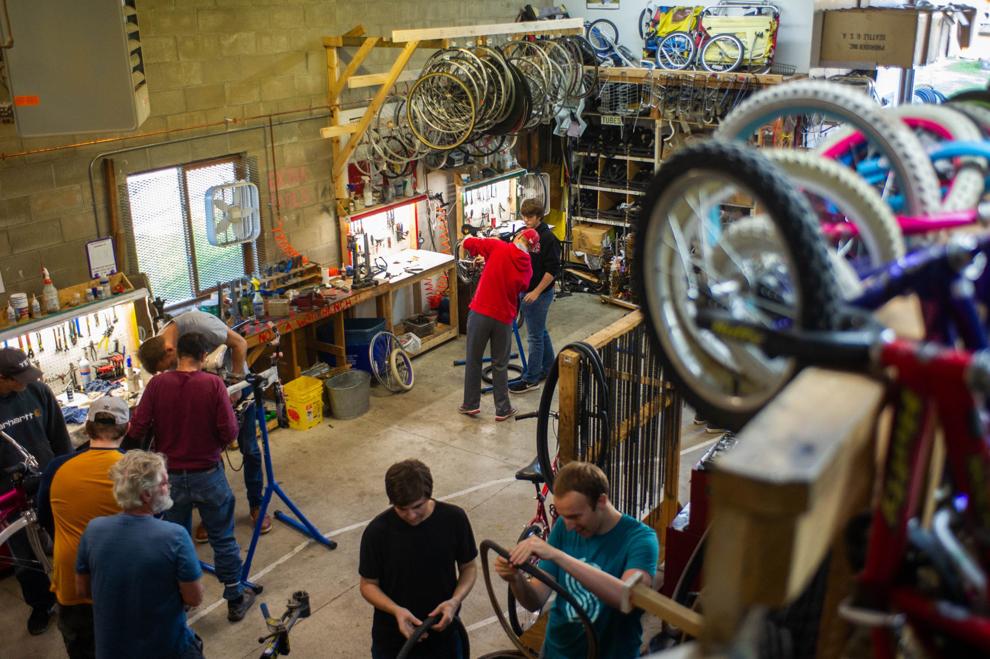 Lincoln Bike Kitchen, 10/22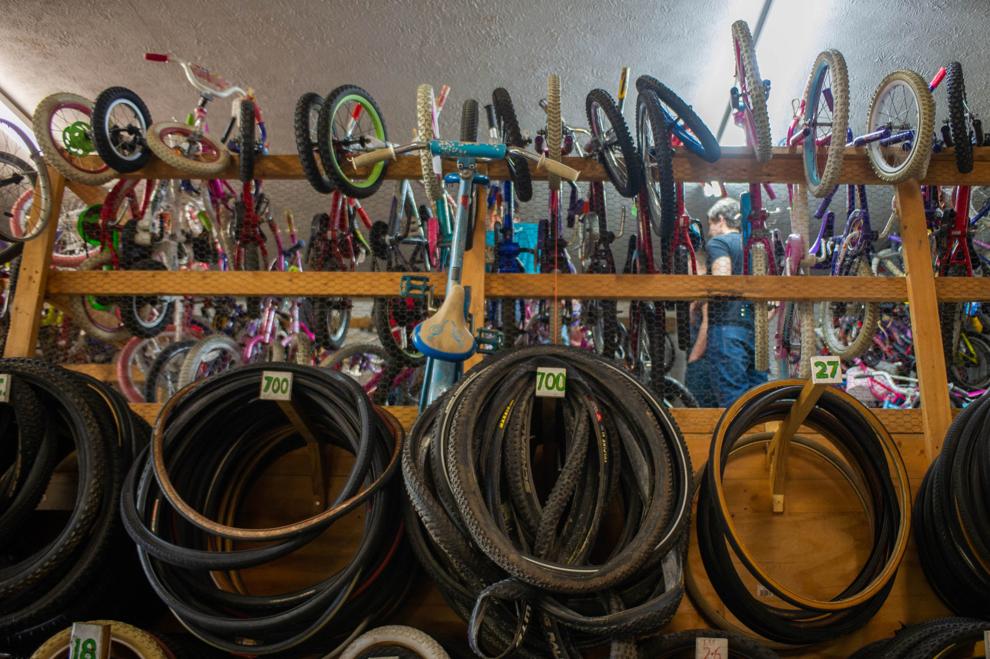 Lincoln Bike Kitchen, 10/22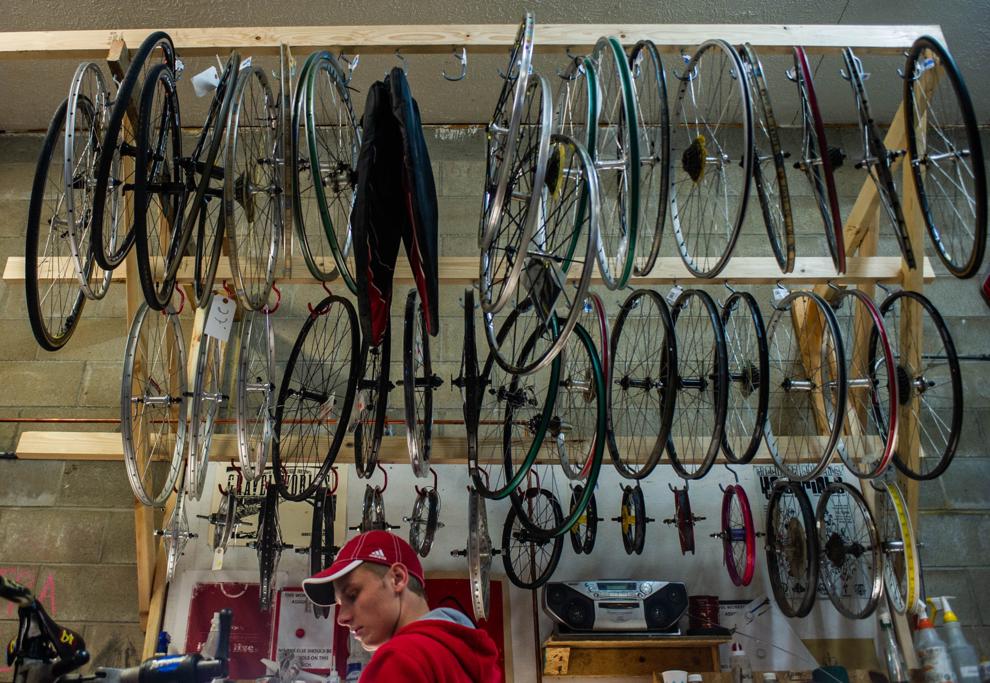 Lincoln Bike Kitchen, 10/22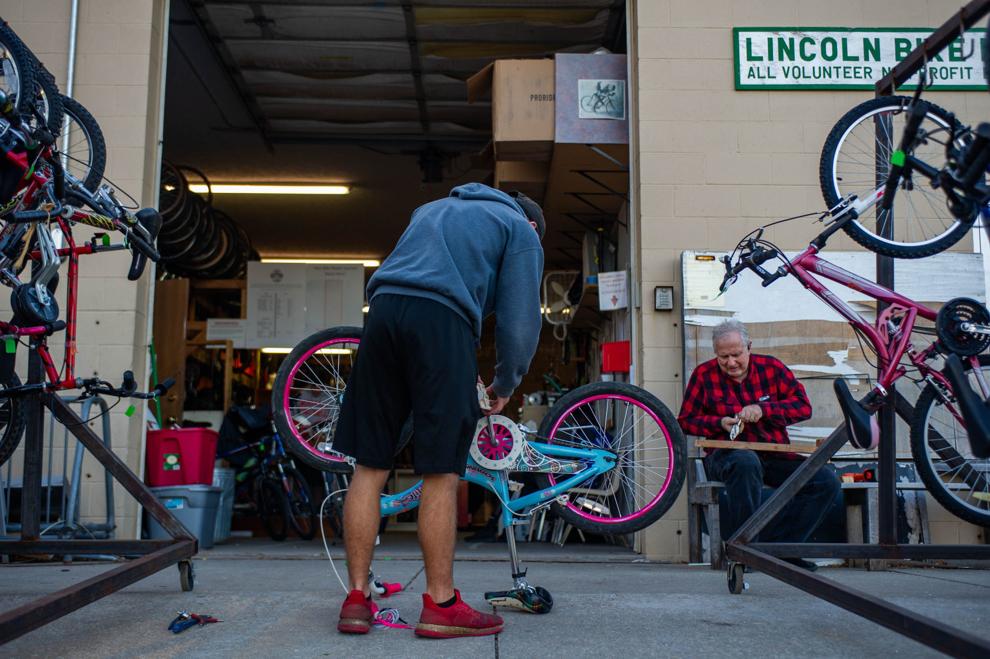 Lincoln Bike Kitchen, 10/22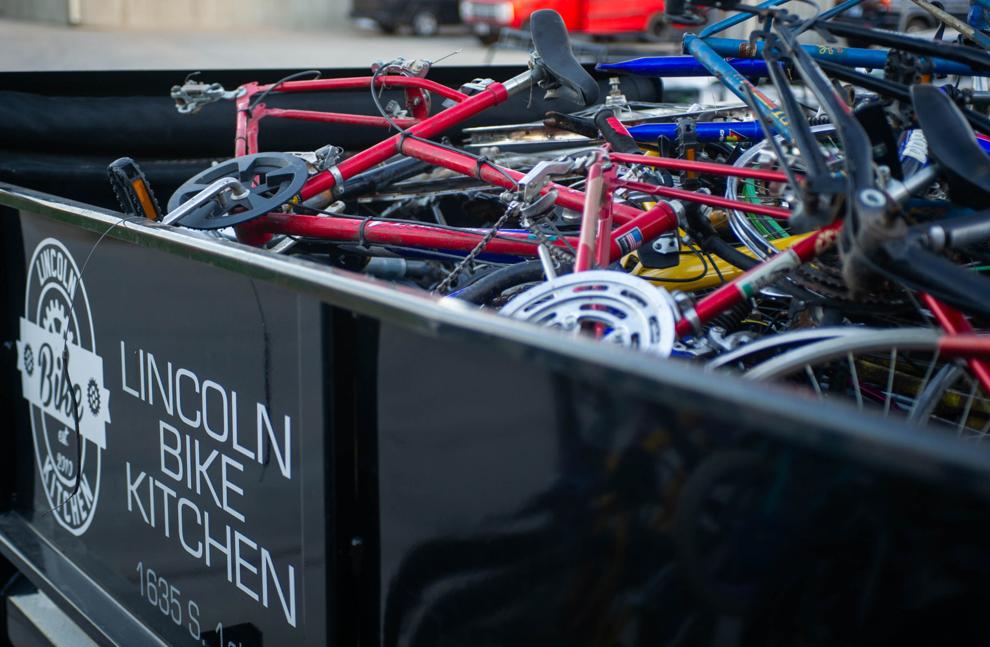 Lincoln Bike Kitchen, 10/22
Lincoln Bike Kitchen, 10/22
Lincoln Bike Kitchen, 10/22