The city's bike-share program is rolling out another dozen electric pedal-assist bikes Friday, after its first five proved popular during their trial run this year.
BikeLNK, which already had a fleet of 105 traditional pedal-powered rental bikes, introduced five e-bikes in March and eight more two weeks ago. The rechargeable bikes have electric motors that boost the rider's pedaling effort, and can cruise at a top speed of 17 mph.
Those first e-bikes accounted for nearly 20% of BikeLNK's 14,903 total trips since then, said BikeLNK city manager Jamie Granquist.
"They've had a significant impact on trips per bike per day," she said. "They have been very popular, which is why we have the expanded demo."
The trial e-bikes will be around through the end of 2020. Then the public-private bike share program will determine whether to find the funding — about $2,500 per e-bike, compared to about $1,300 per regular bike — to add some to its stable.
Granquist suggested riders download the BCycle App to find the bikes, which her staff keep charged and distributed among the program's 21 stations, mostly downtown and on UNL's three campuses. The bikes are identified by a lightning bolt and the word "electric" above the chain guard. There is no additional cost to renting the e-bikes.
Allo is sponsoring the first five e-bikes and eight of the new ones. BikeLNK is searching for sponsors for the remaining 12. For details, go to: bikelnk.com.
Photos: Lincoln during the pandemic
Memorial Stadium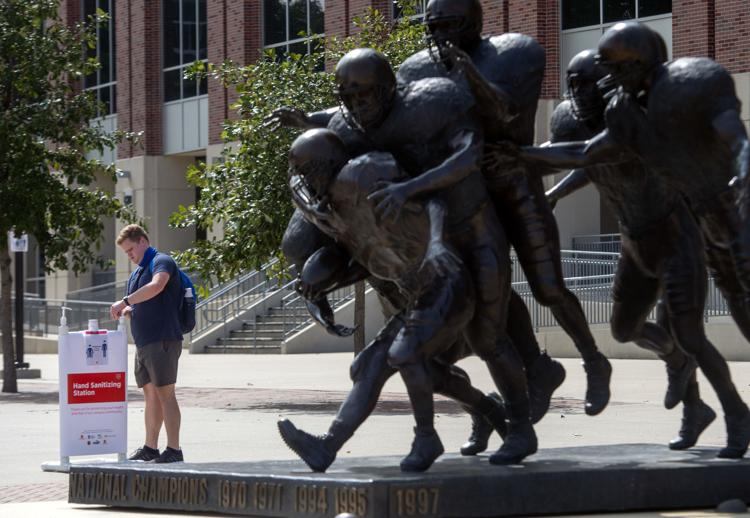 Coronavirus Bible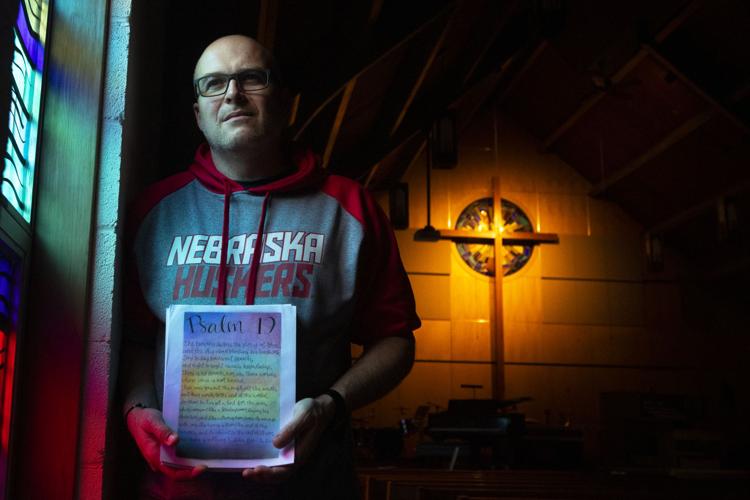 Anti-mask rally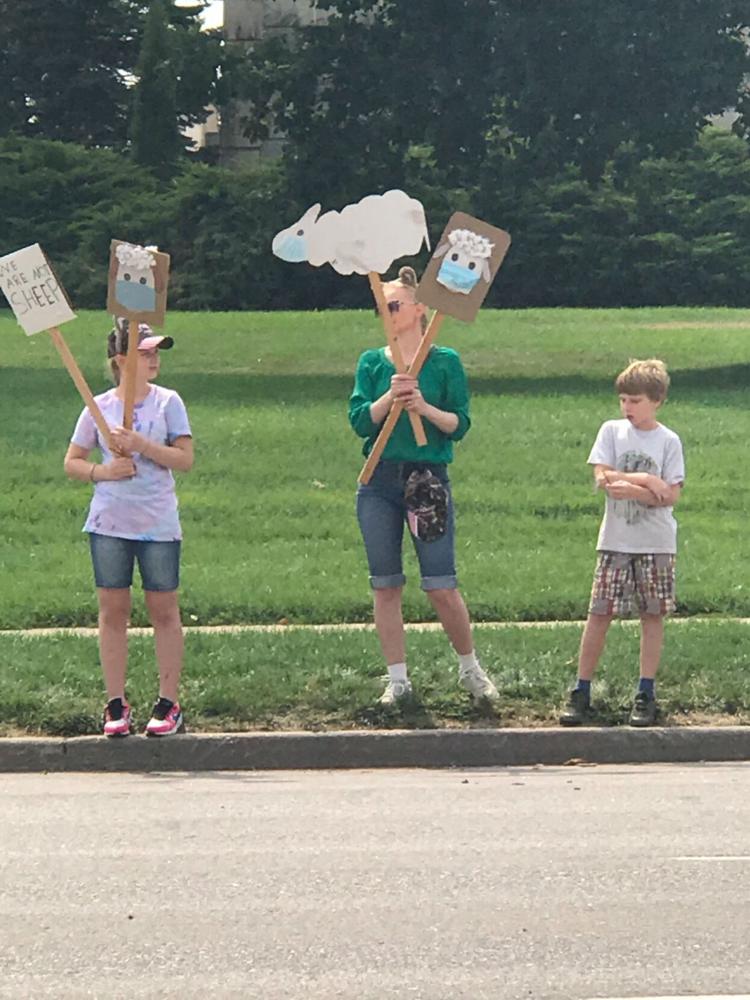 No Football Saturday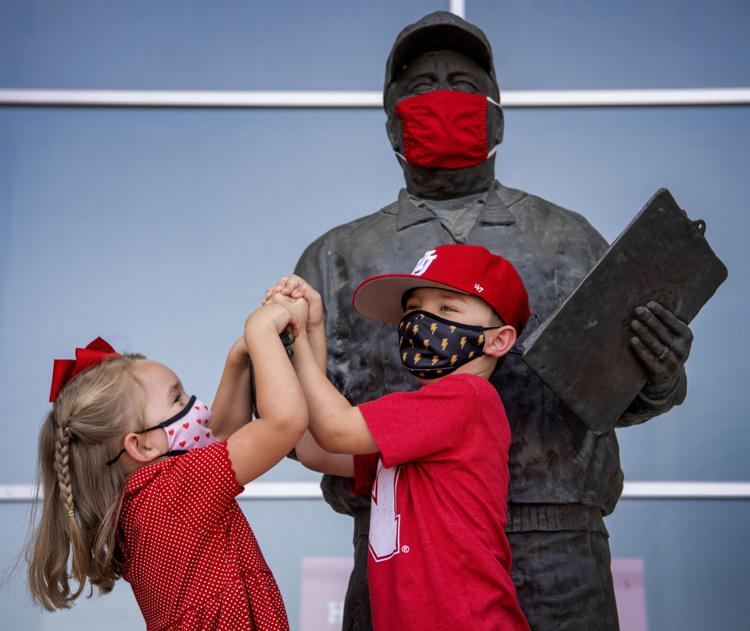 Lincoln Southwest volunteer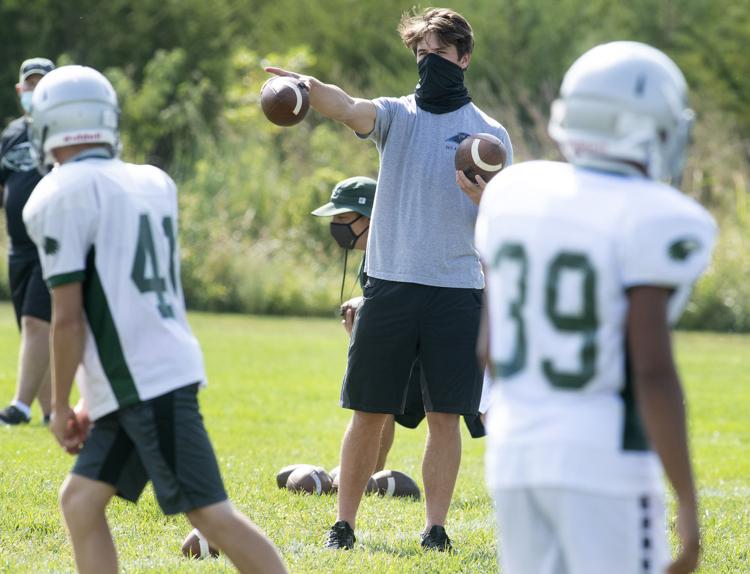 DMV lines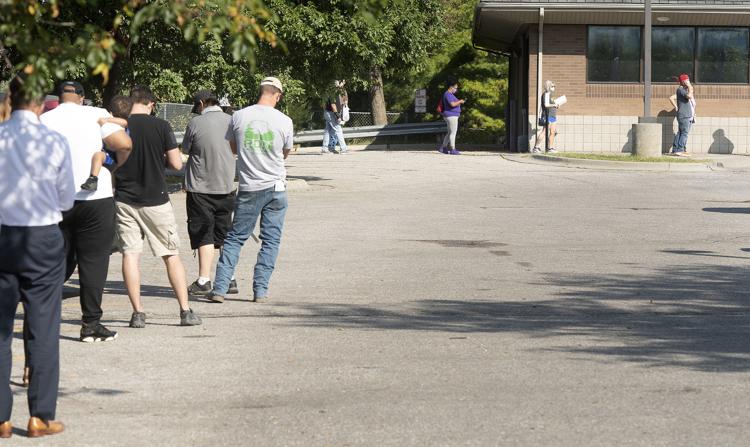 Mother/son art project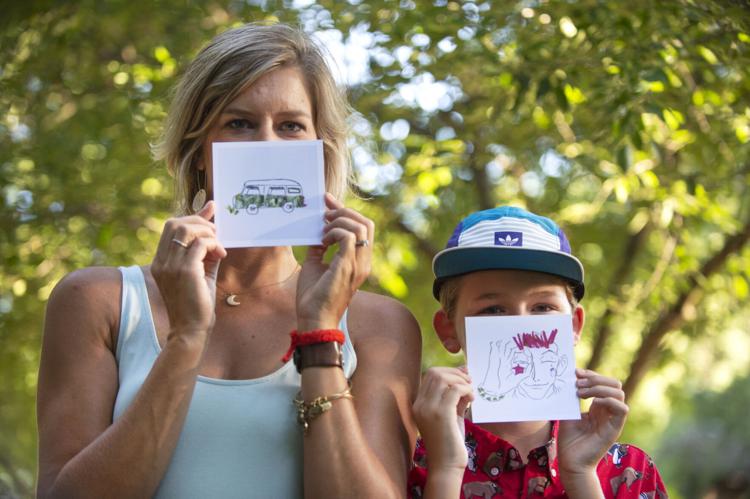 UNL in-person class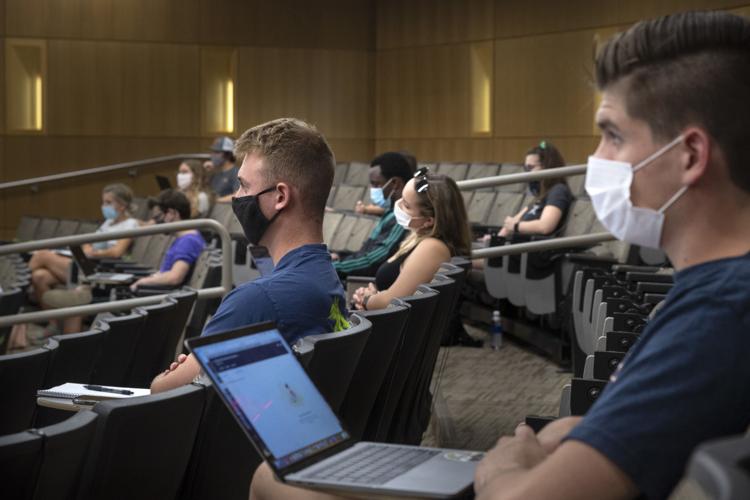 Farmers Market influencers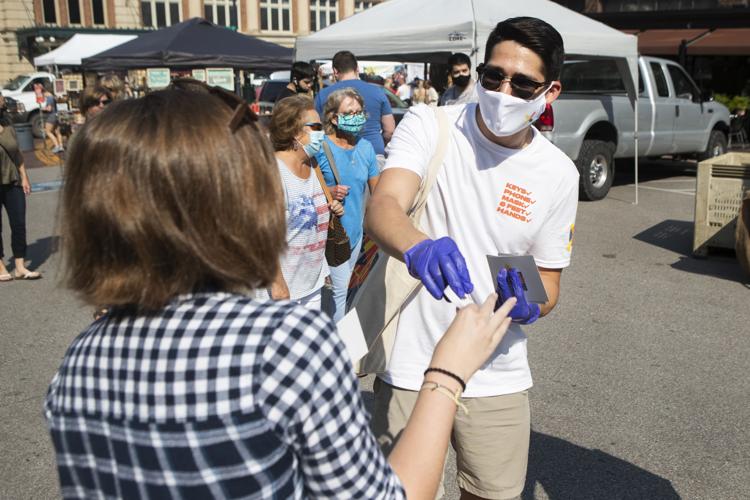 Iguana's Pub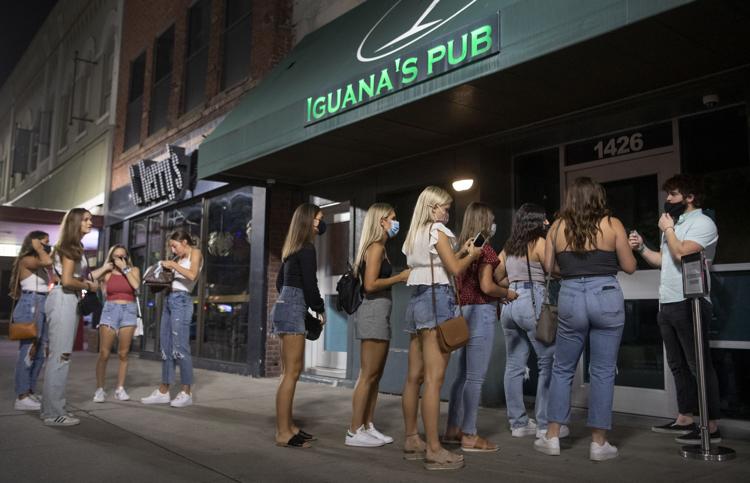 Remote learning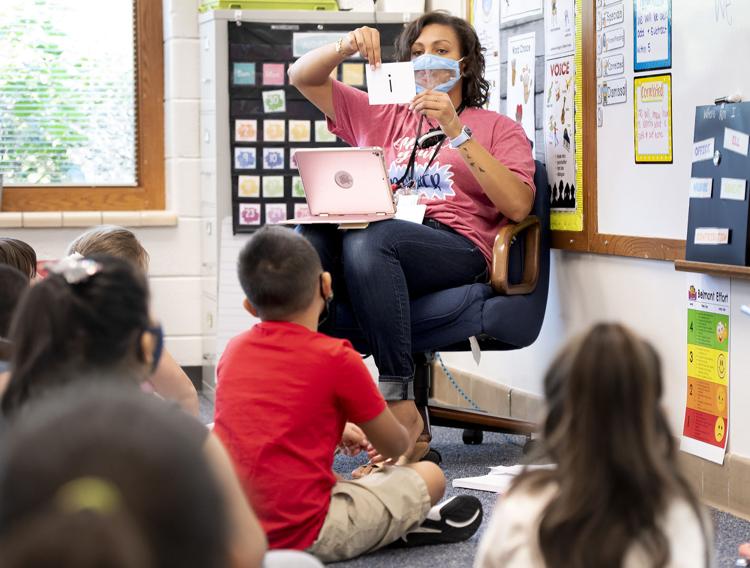 Soccer With Masks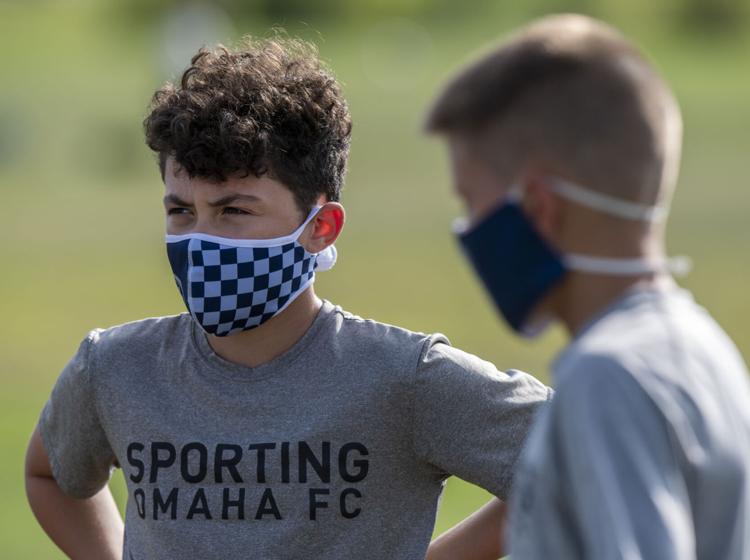 Weeping Water vs. Fillmore Central/Exeter-Milligan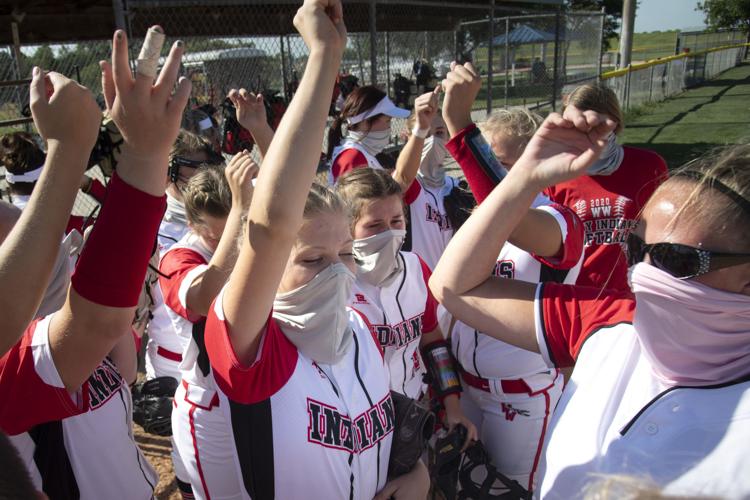 City Council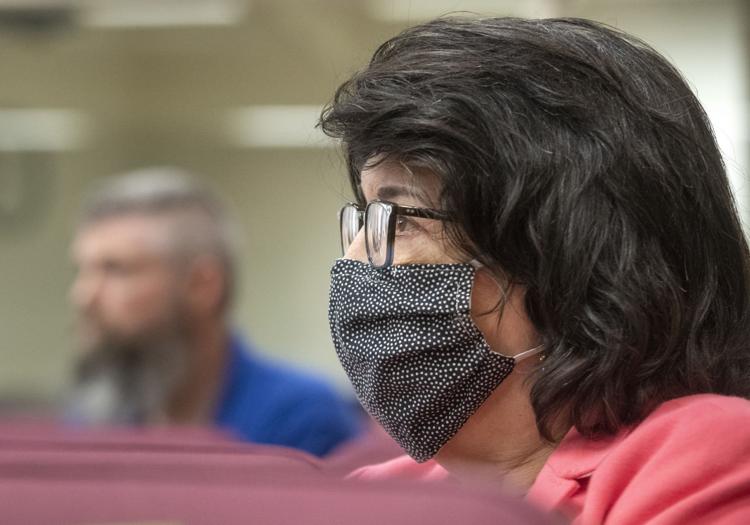 Back to UNL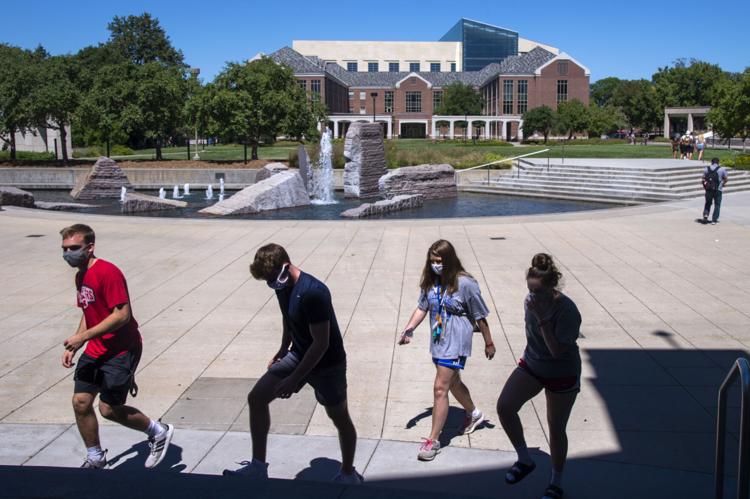 First day of middle school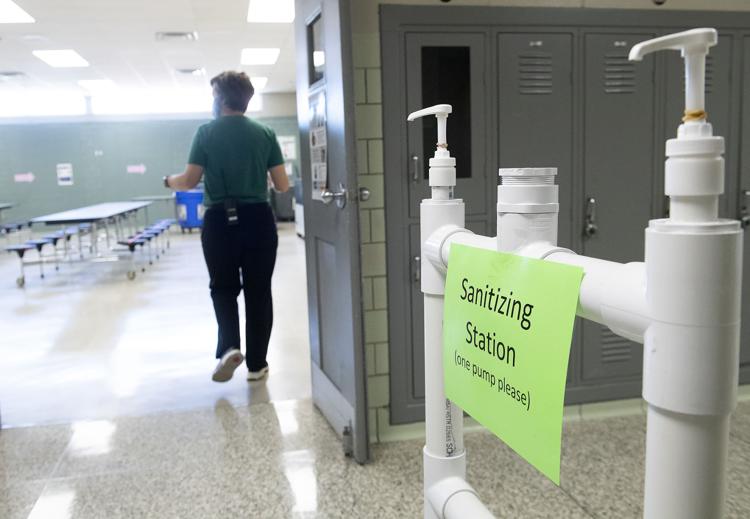 Ukulele Class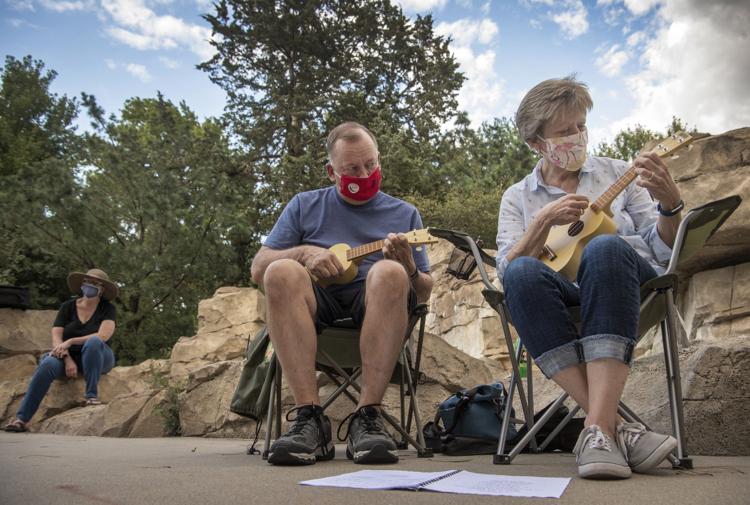 First day of school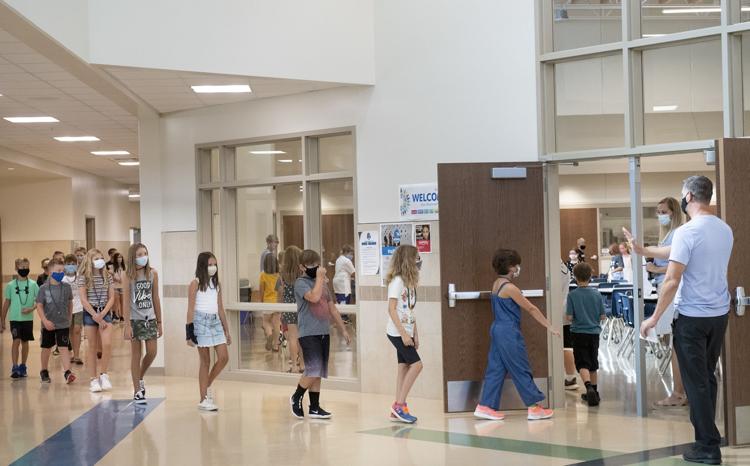 Pius X volleyball practice
Lincoln mile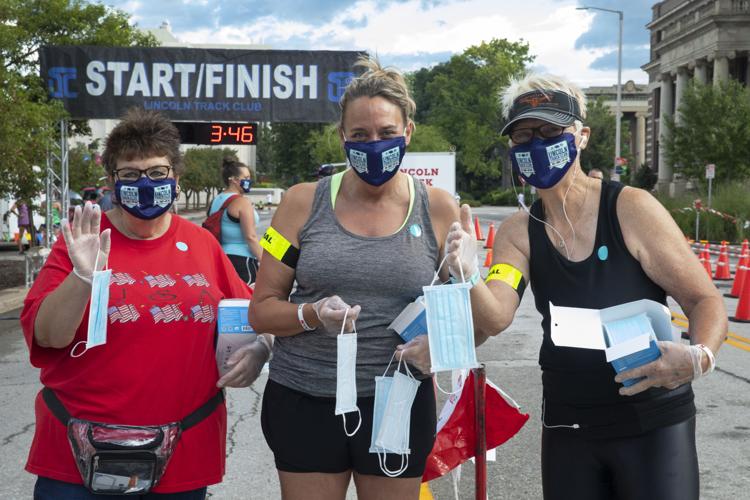 Madsen's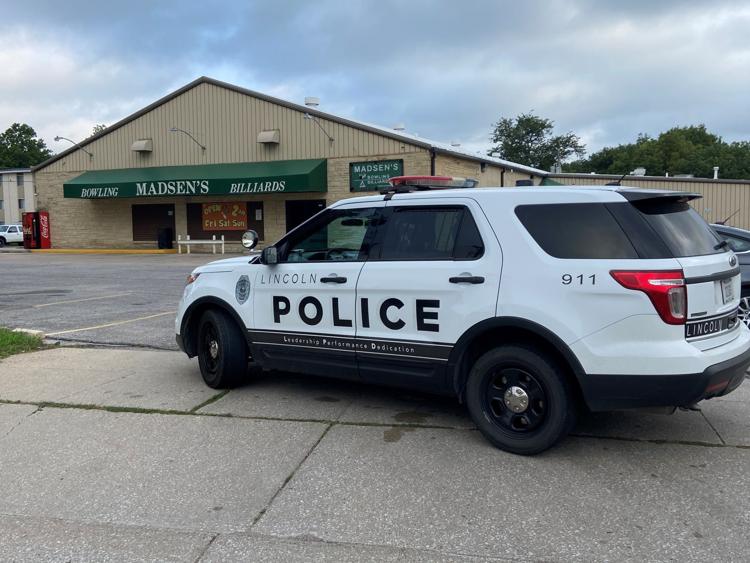 Flower shop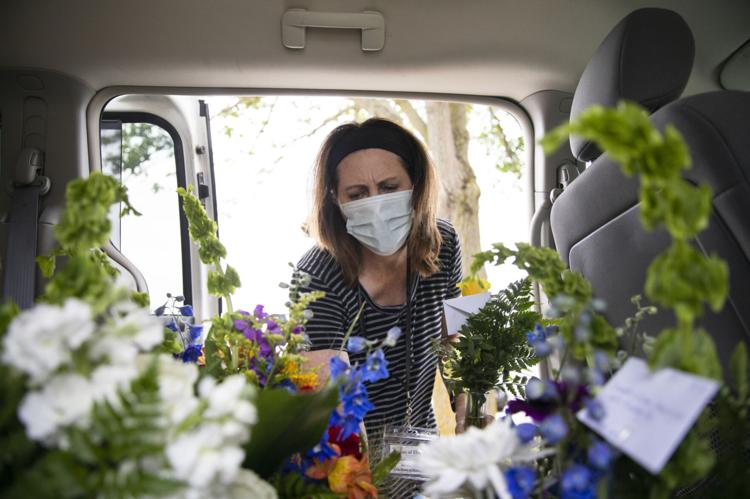 City Council BLM protest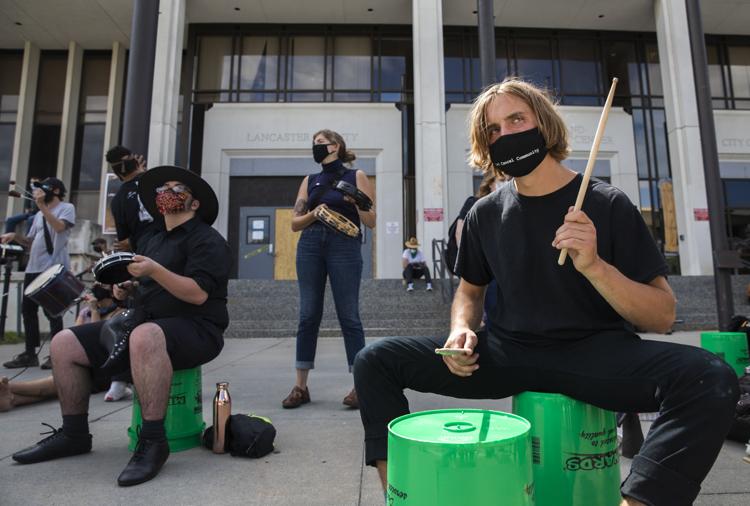 LPS Protest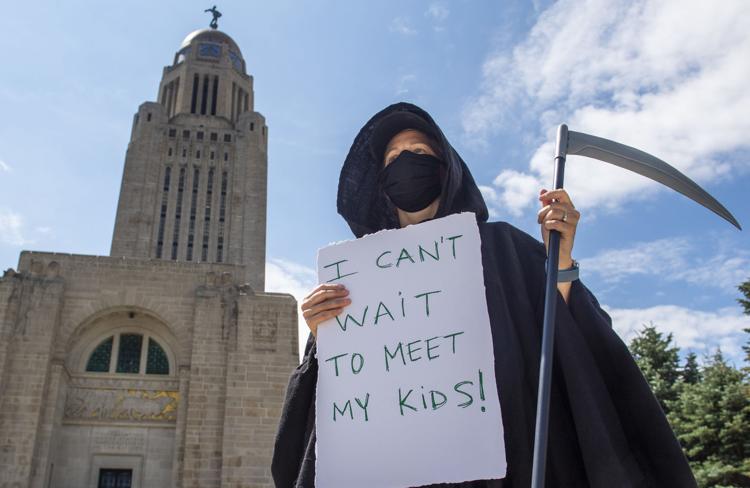 Beach Boys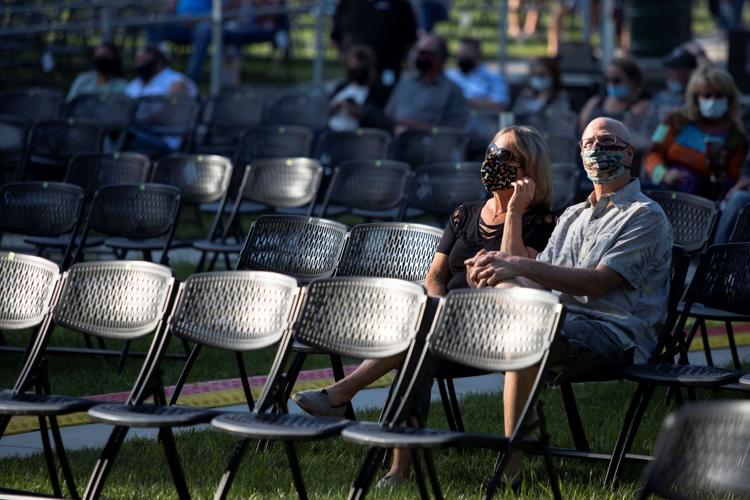 Rally and hearing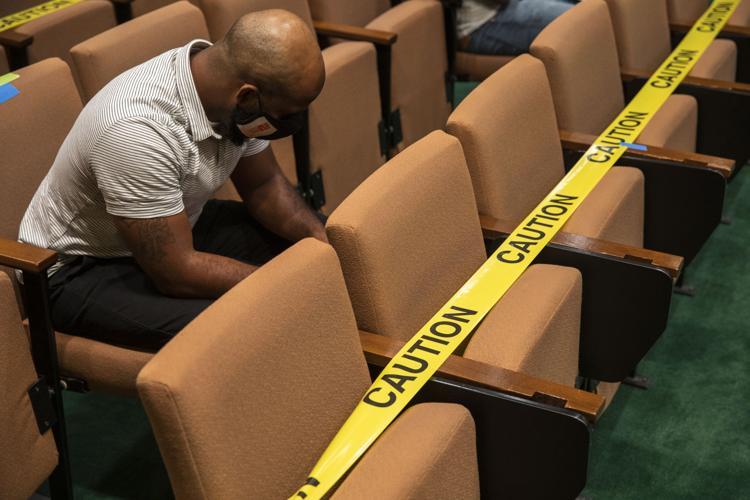 Mask Video DeLones
Lincoln High School readiness days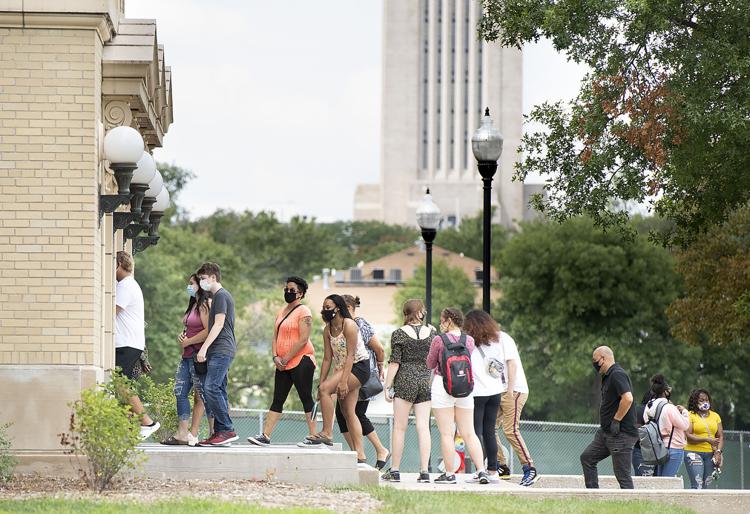 Lancaster County Super Fair
LPS board meeting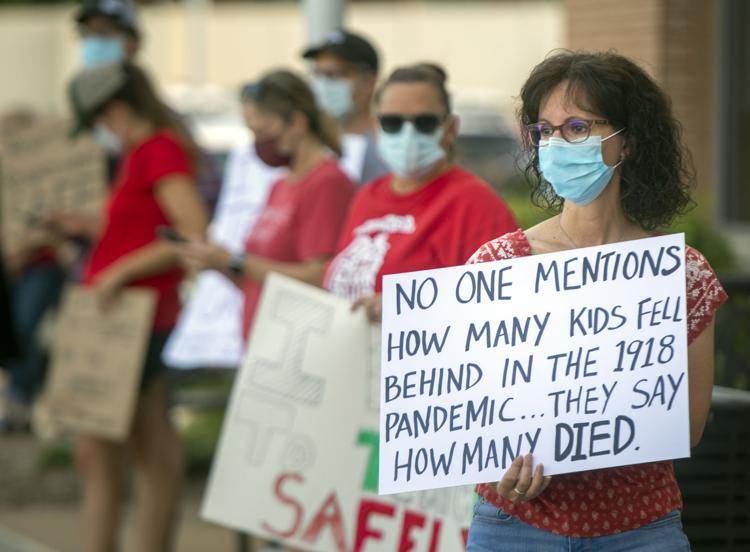 Meatpacking workers rally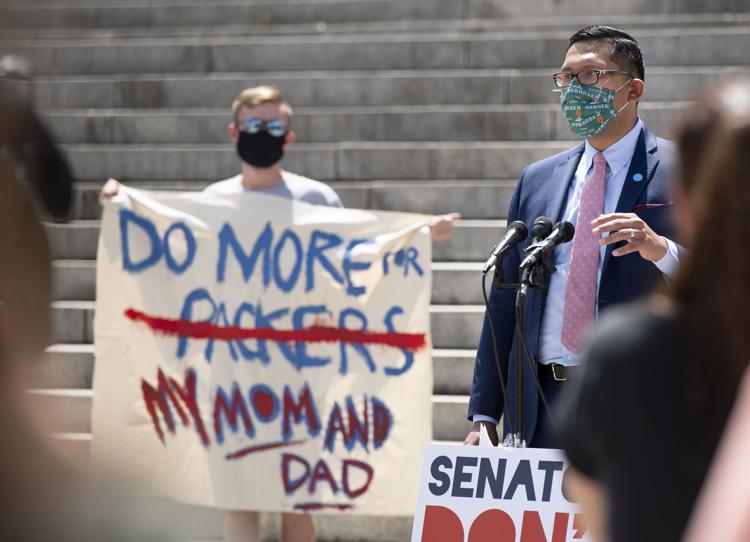 Legislature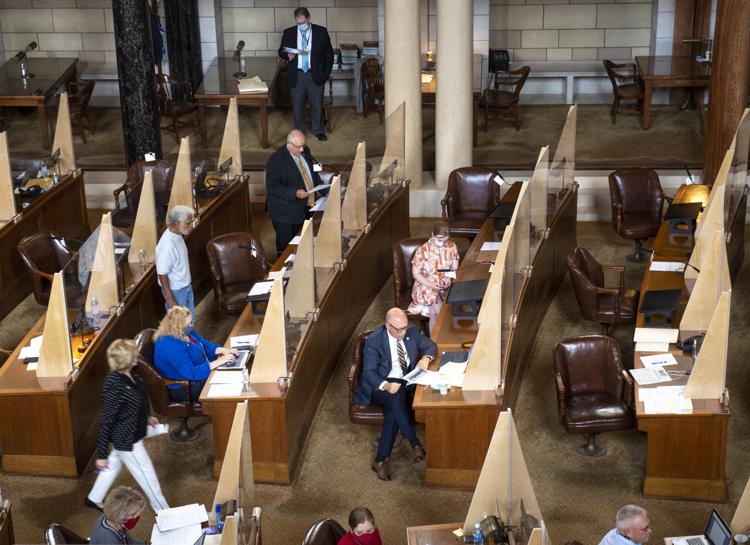 Lincoln Northeast graduation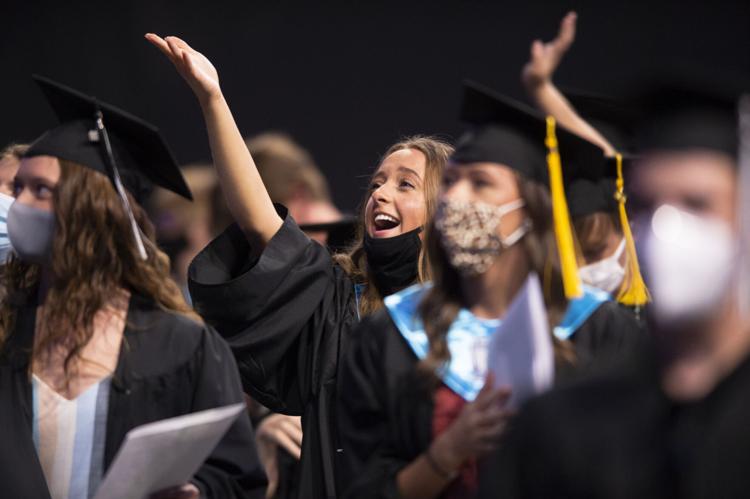 Gov. Ricketts address Legislature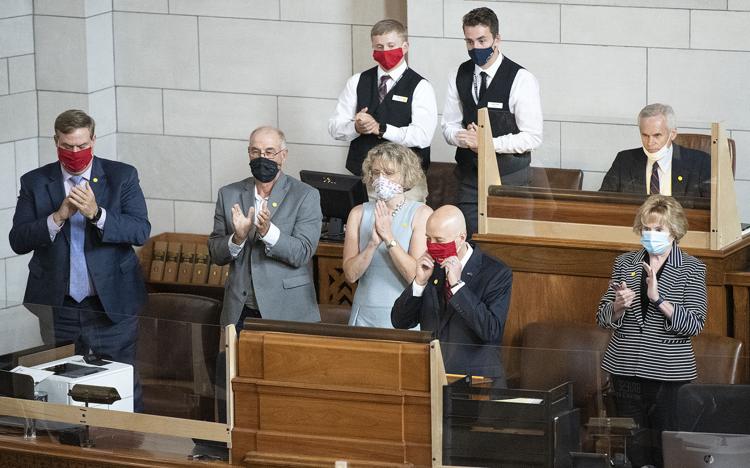 Drive-thru Bible School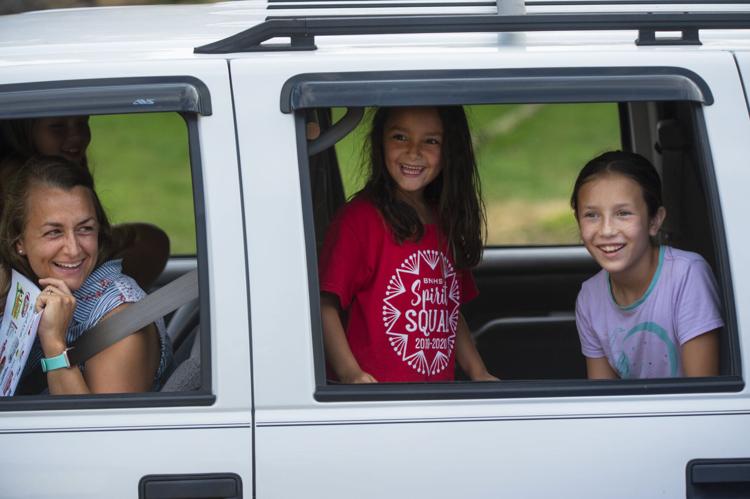 Mask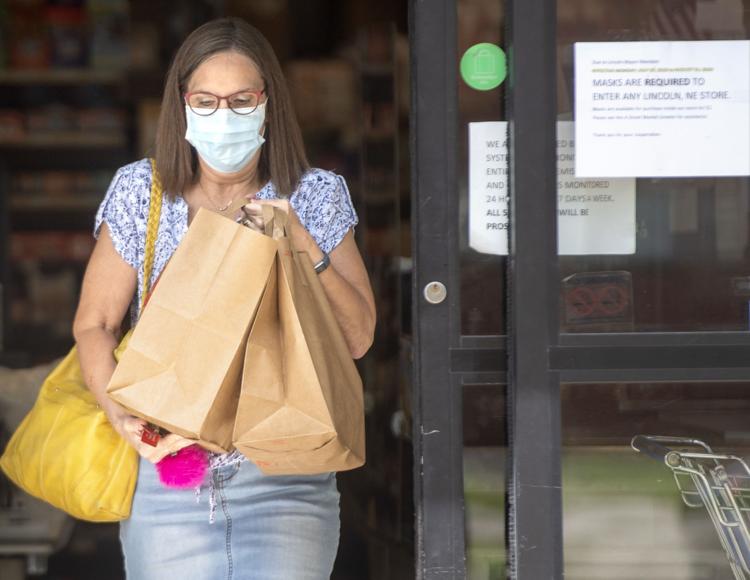 Legislature resumes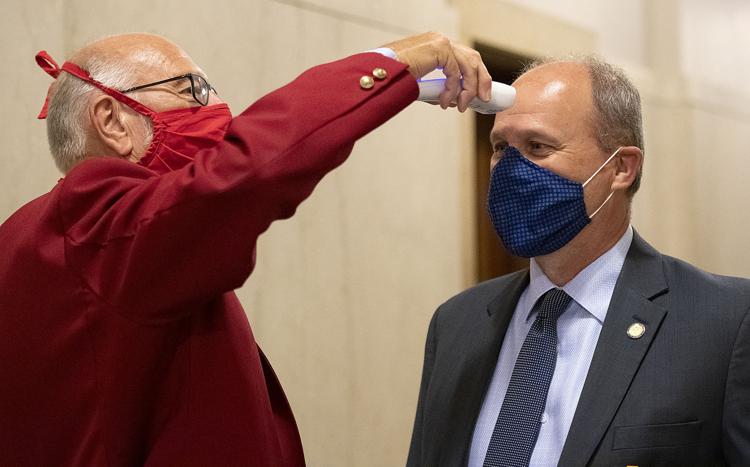 LPS virus teachers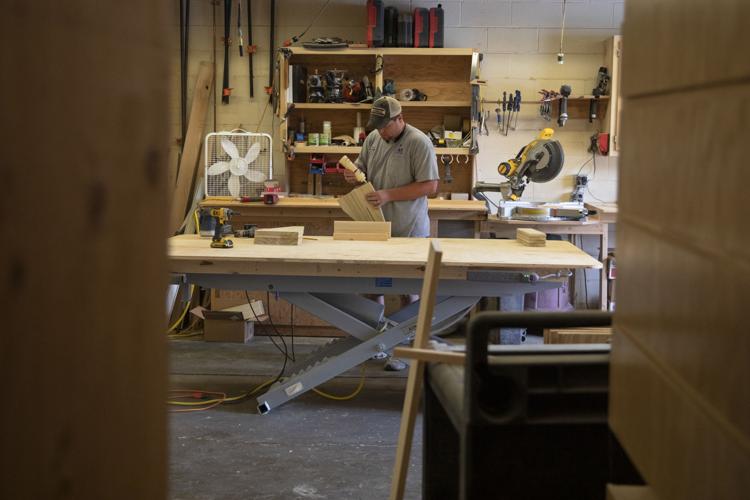 Shrine Bowl, 7.11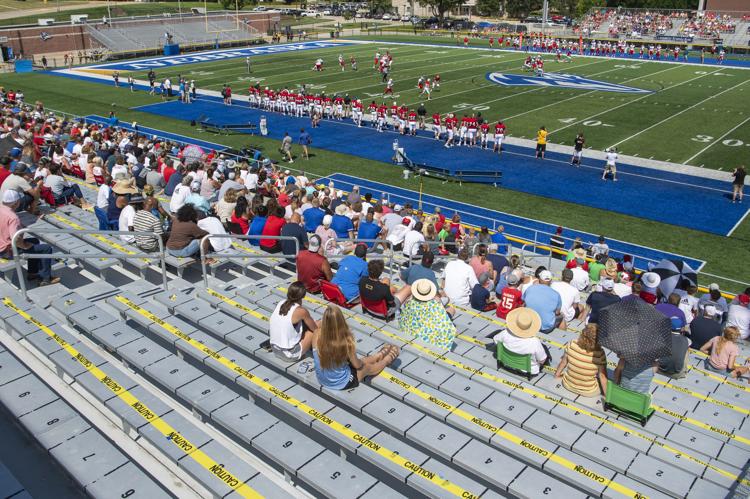 Make A Wish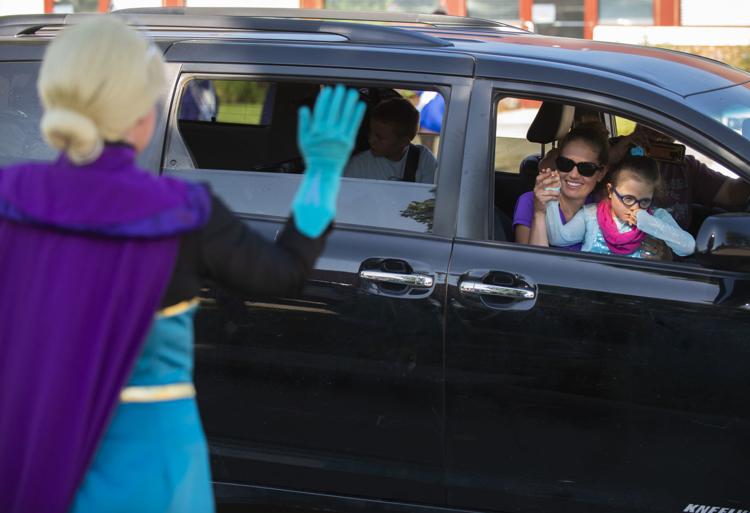 Girls basketball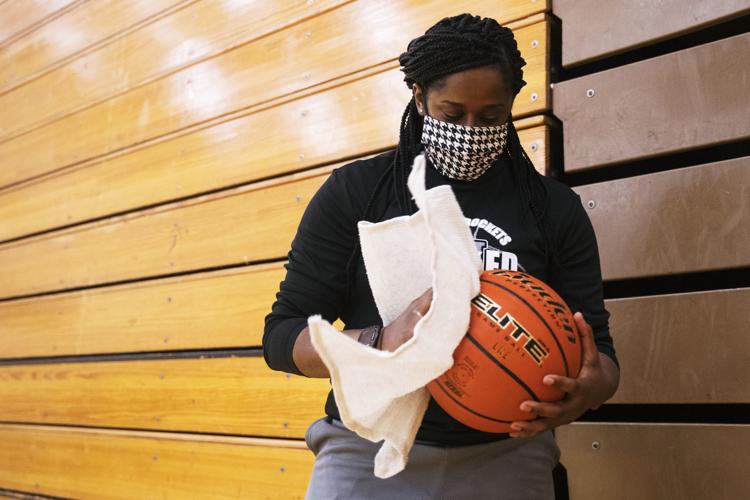 Masked Archie the Mammoth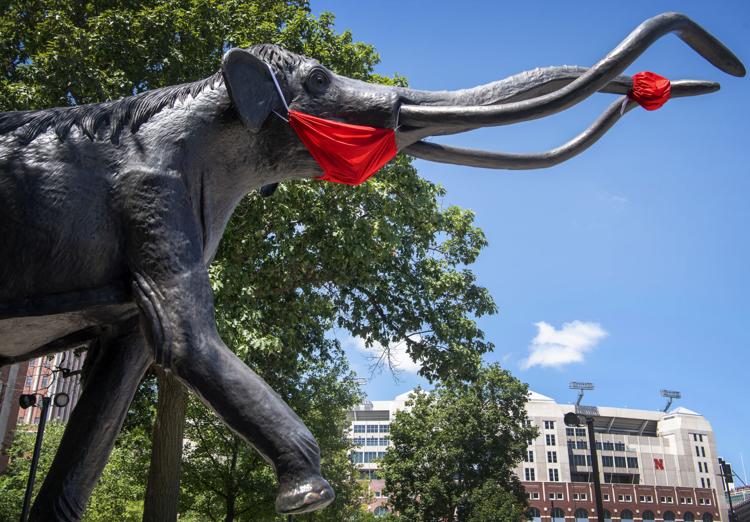 First Jury Trial in Four Months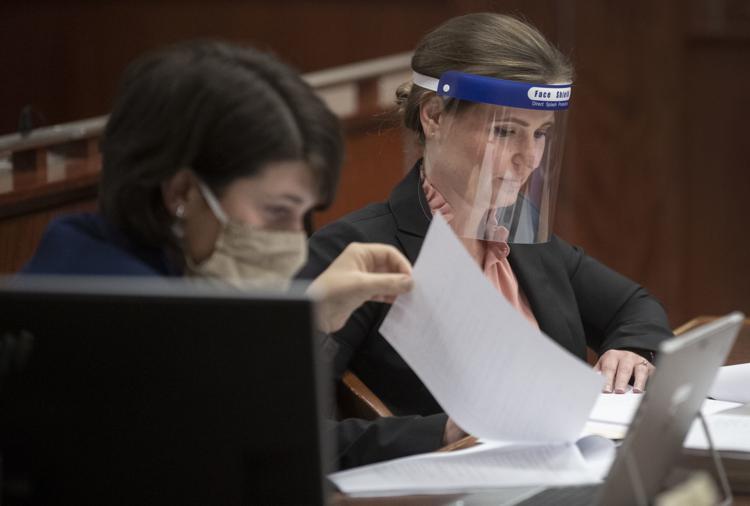 Lincoln Children's Museum Reopening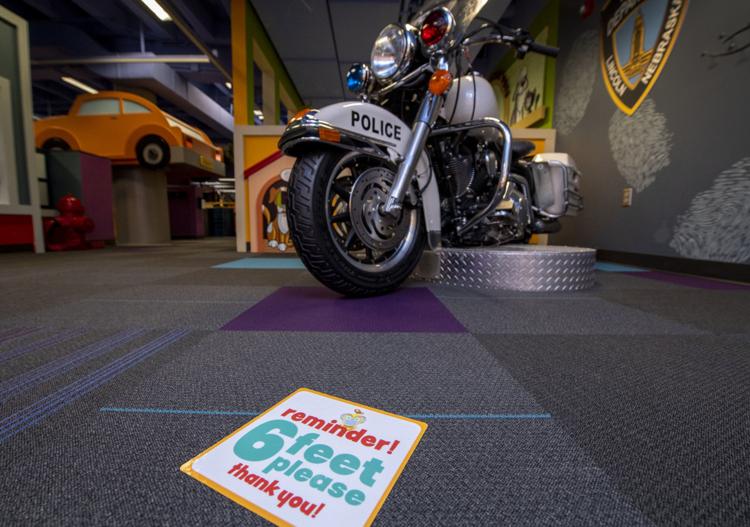 Community Learning Center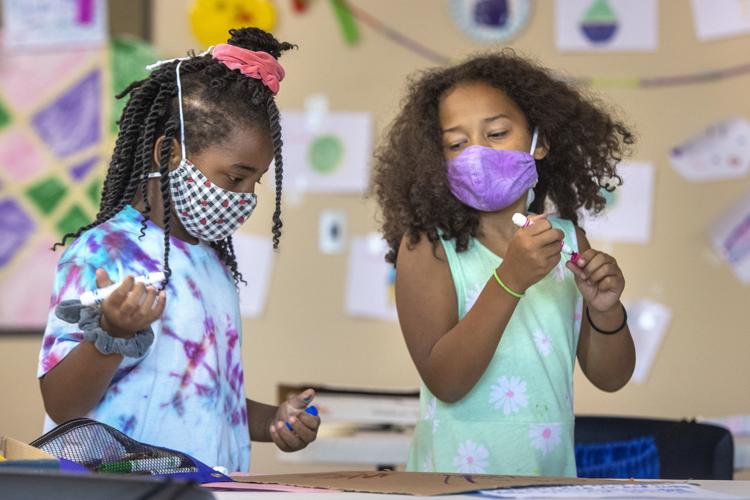 Lincoln Community Playhouse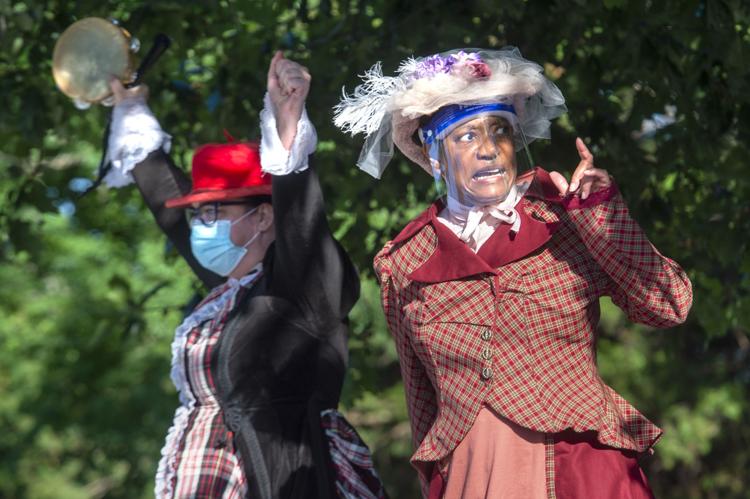 The Kindler Hotel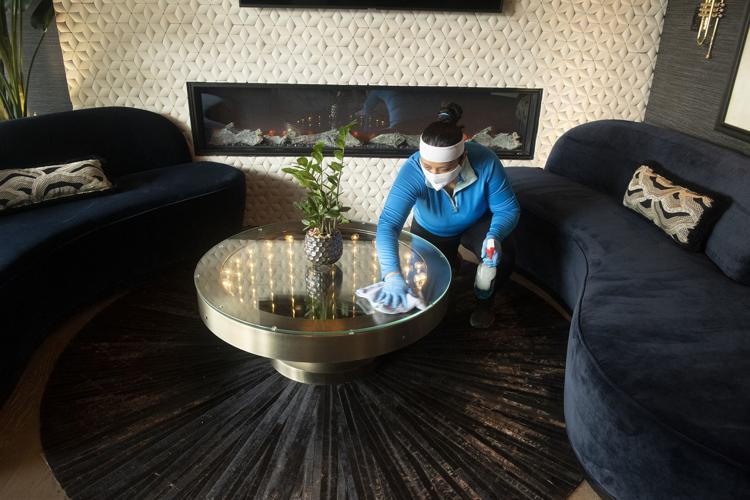 Garth Brooks Drive-In Concert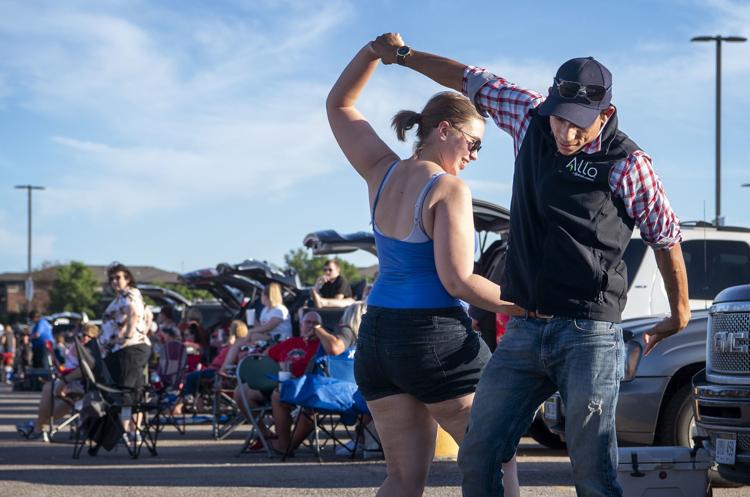 Naturalization ceremony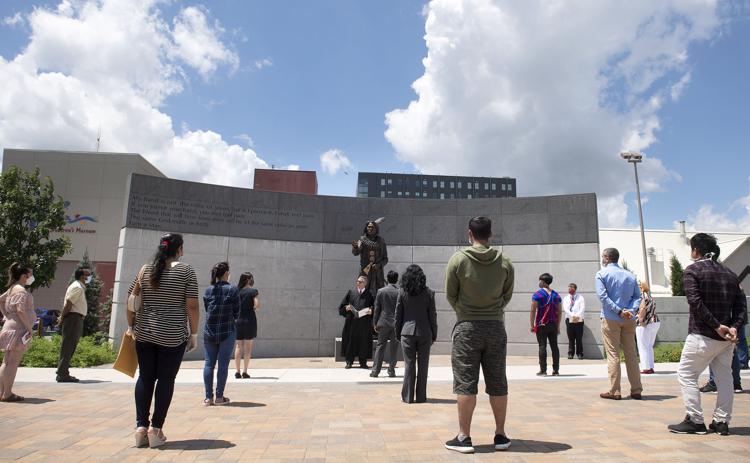 Urban Air Adventure Park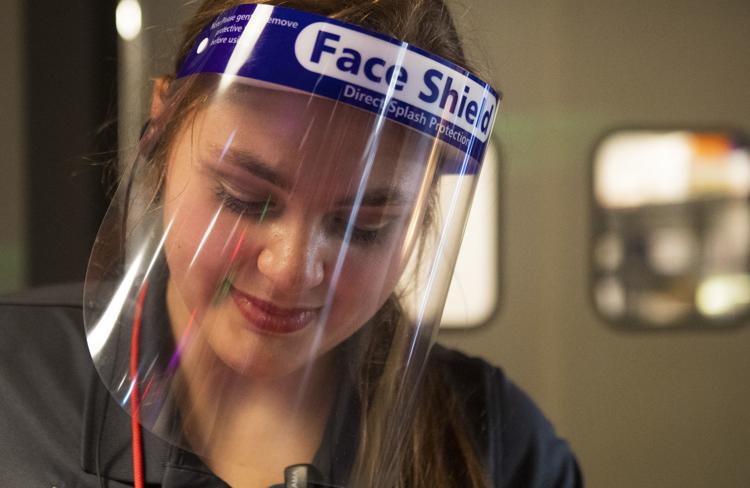 Juneteenth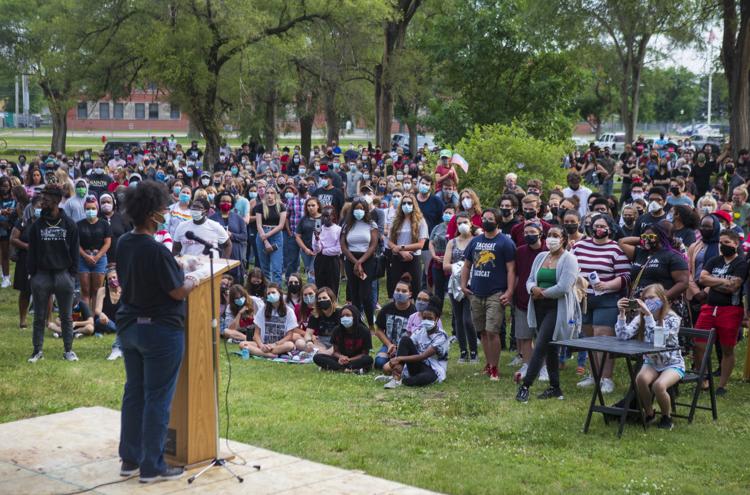 Gere Branch Library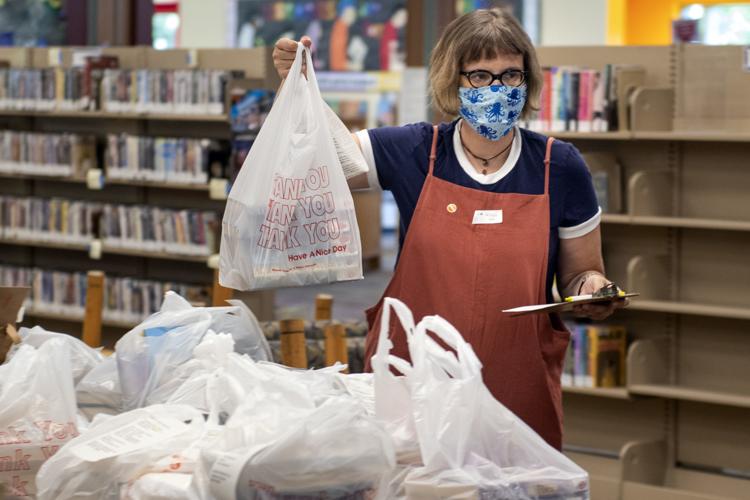 Music on the Move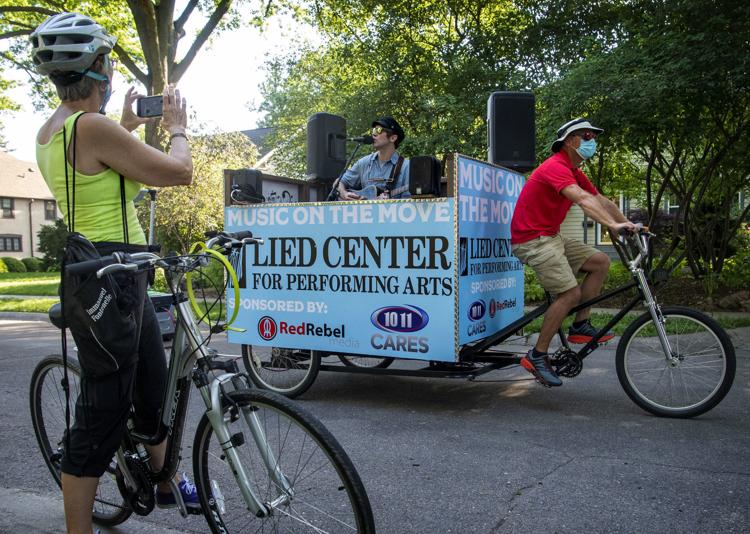 Pool Reopenings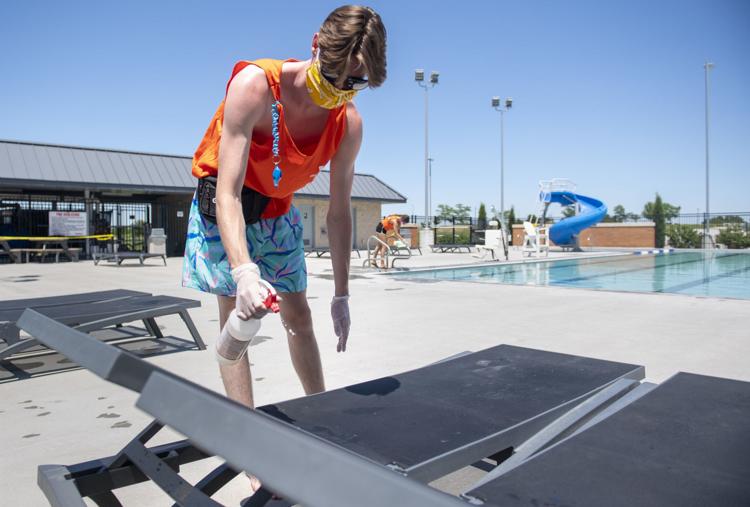 Judiciary Committee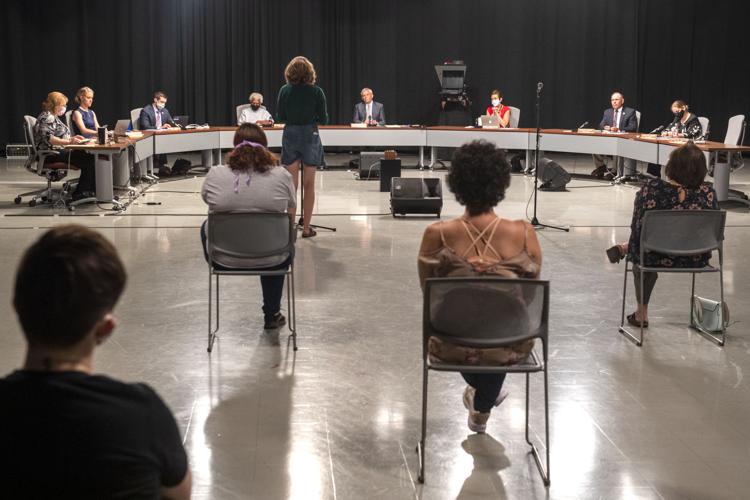 Eagle Raceway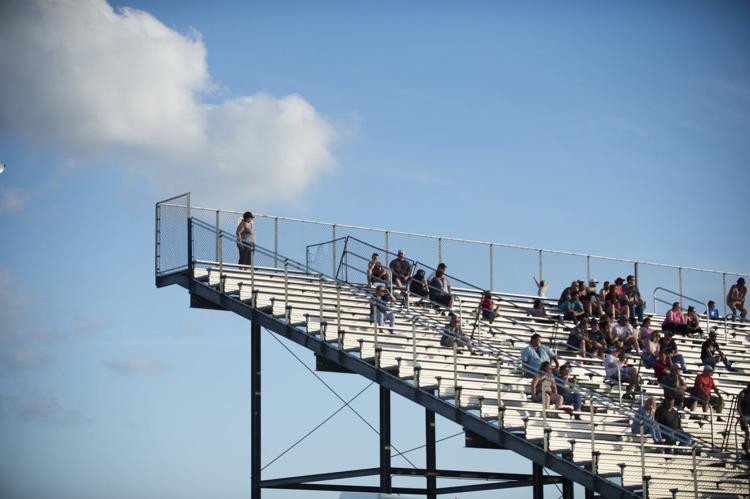 Bars Opening in Lincoln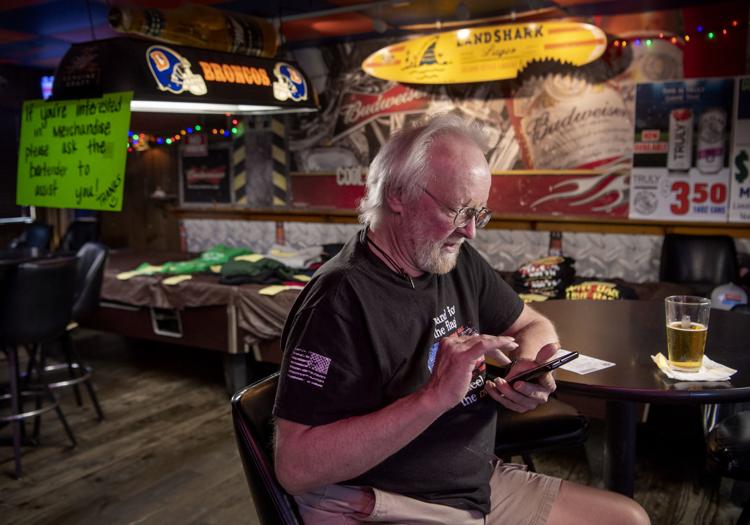 LPS Teachers Retirement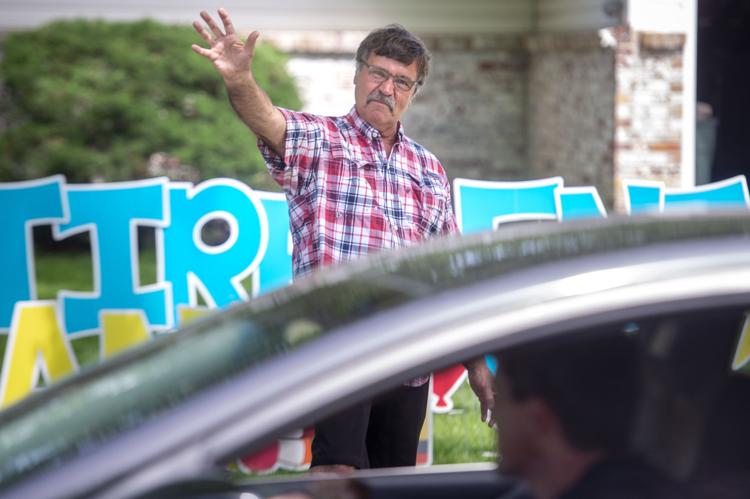 Holmes Lake Manor Horse Visit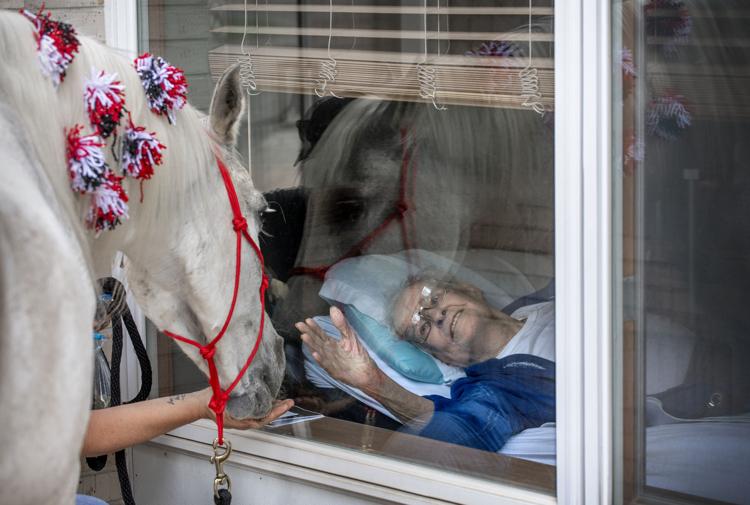 Michener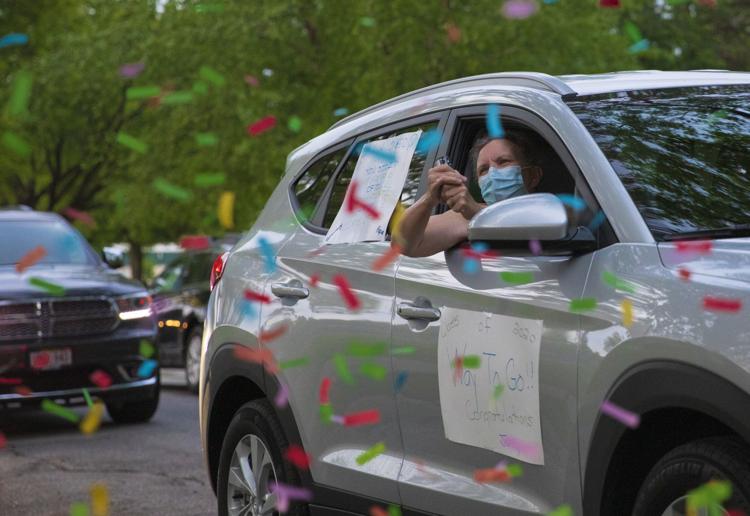 Lancaster County Courthouse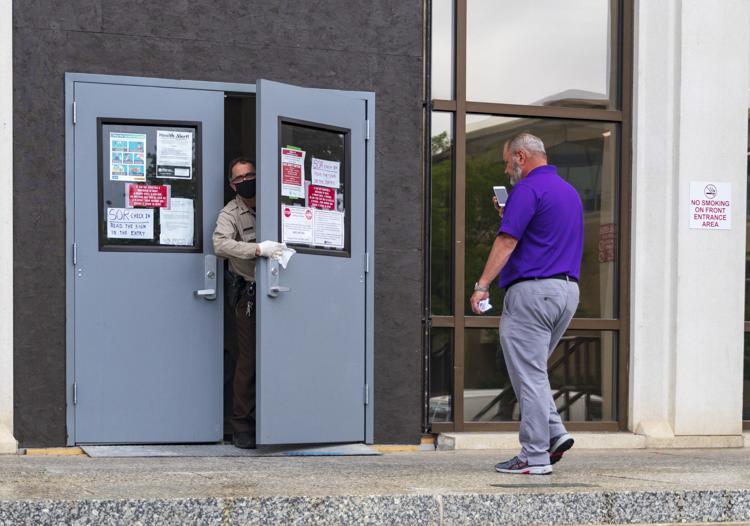 Campgrounds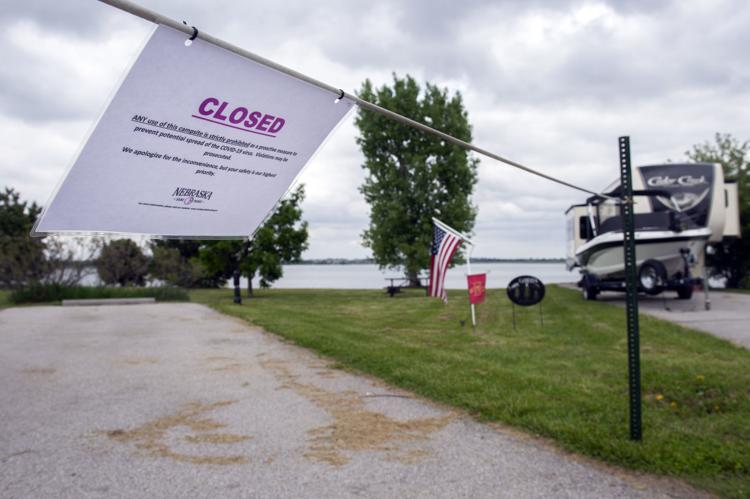 Church Social Distancing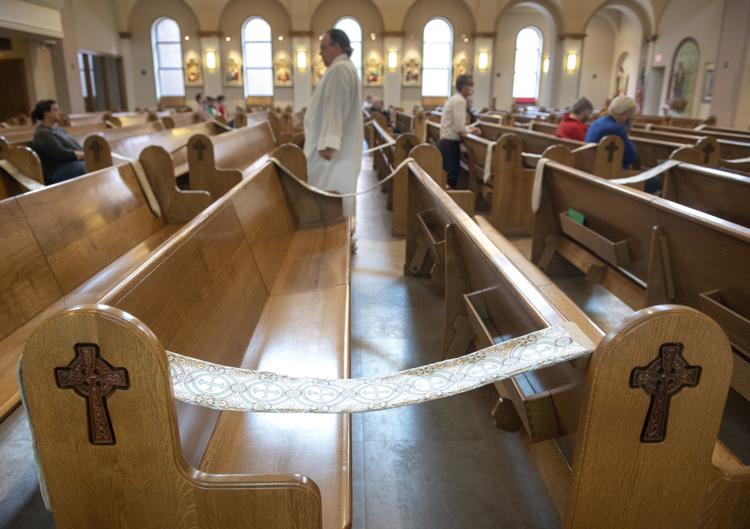 Boys and Girls Club food distribution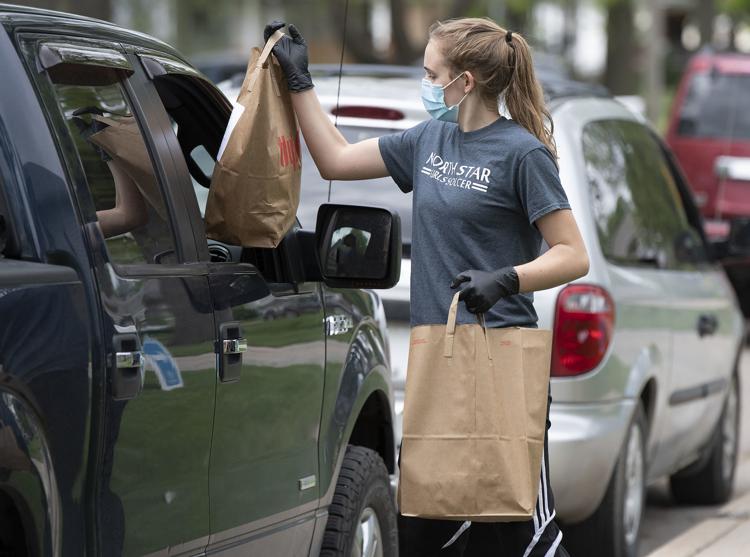 Children of Smithfield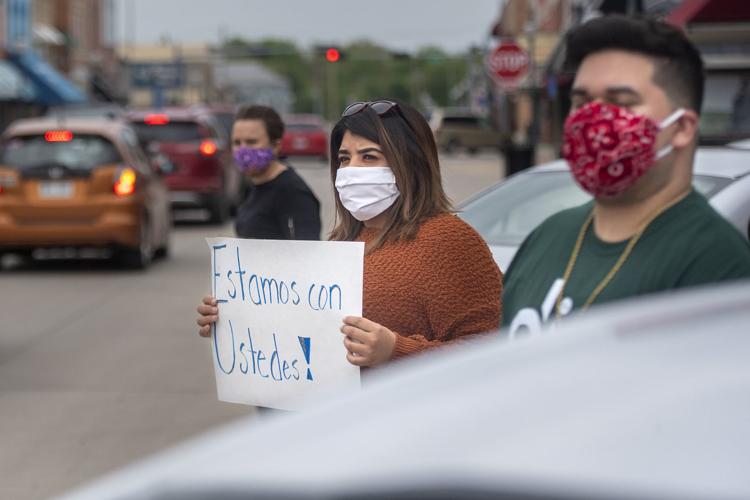 Farmers Market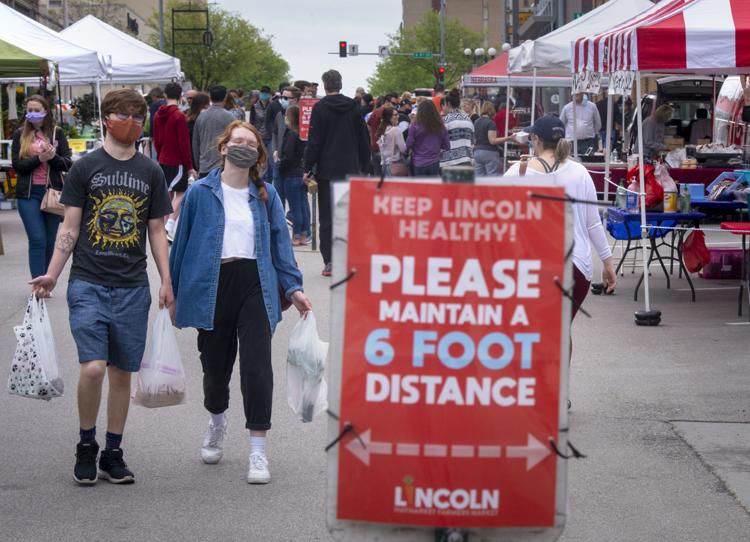 Parkview Christian Teacher Appreciation Day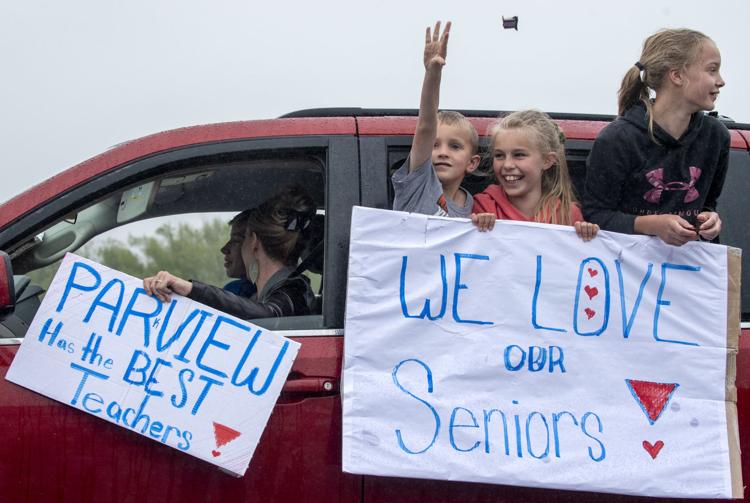 Signs on South 16th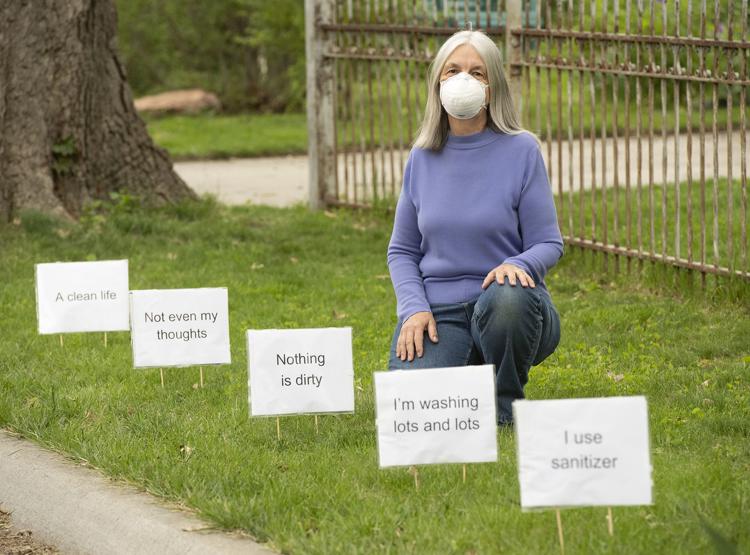 Election Day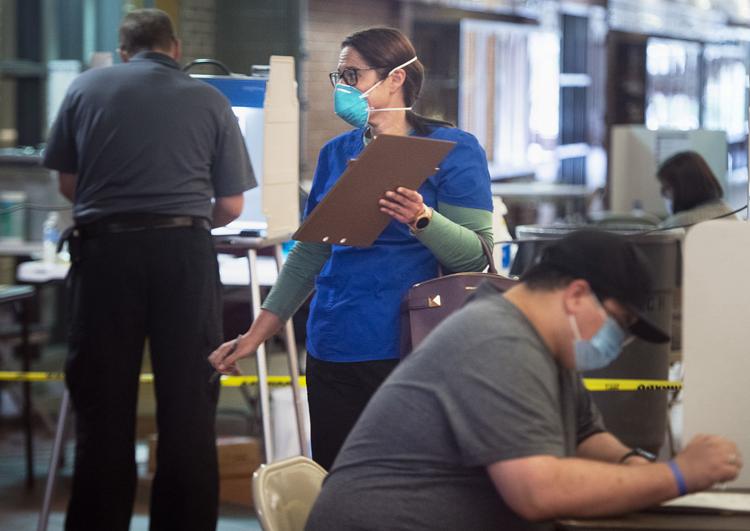 Lincoln reopening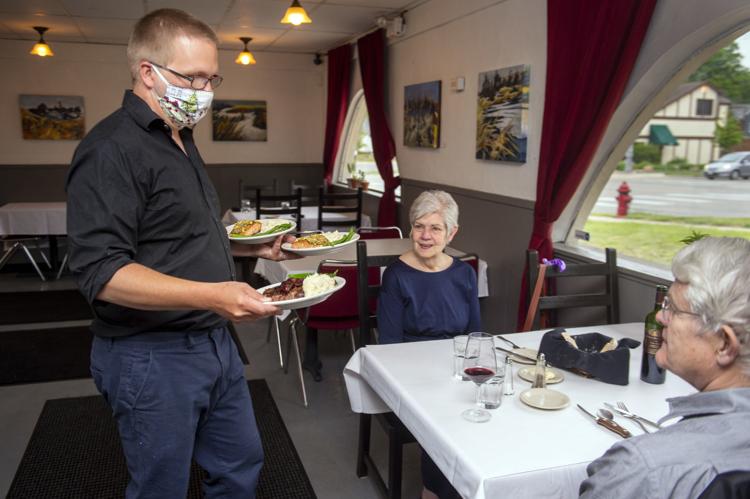 Mother's Day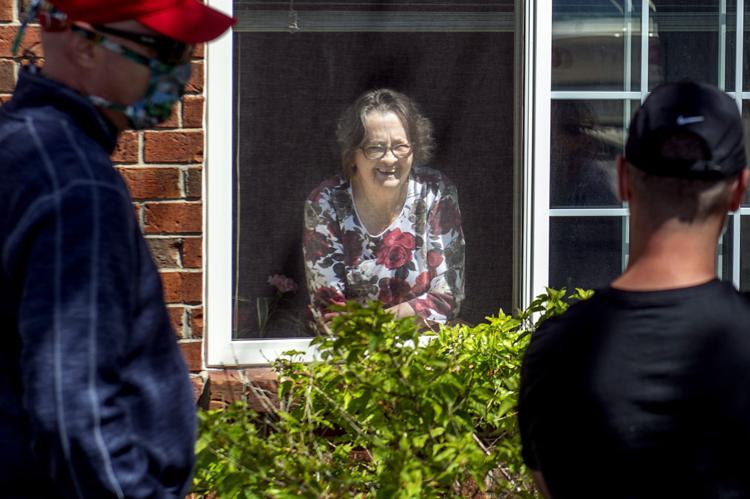 Reopening Hair Salon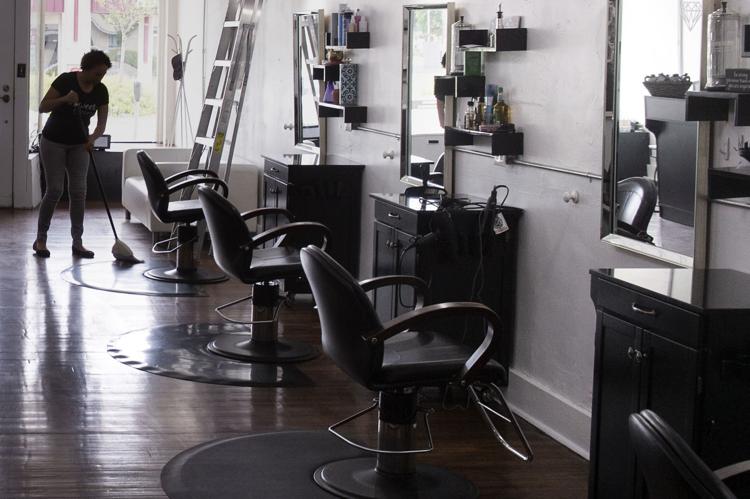 Lincoln Christian 2020 Seniors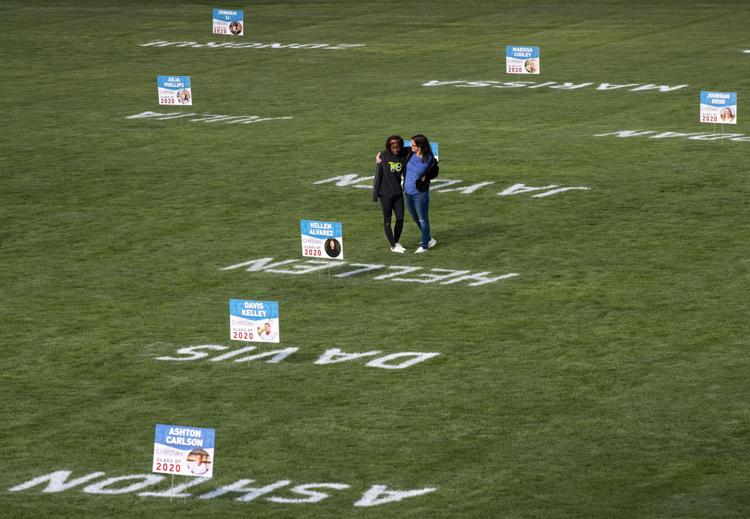 Test Nebraska site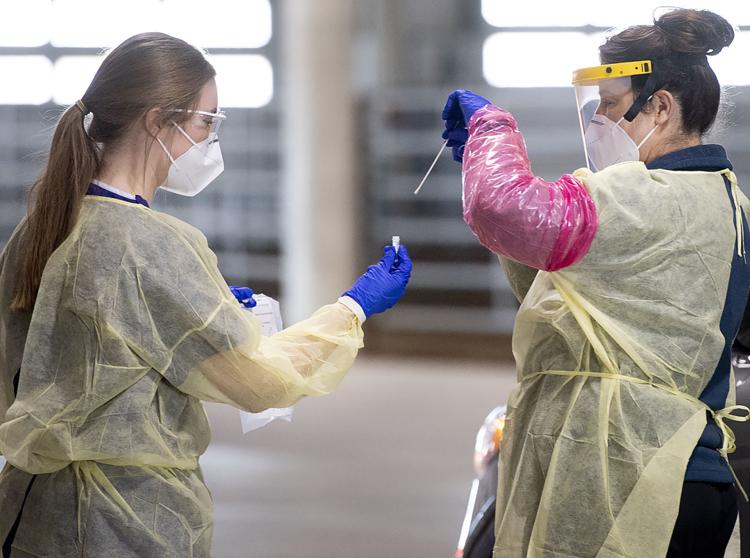 Selfie wall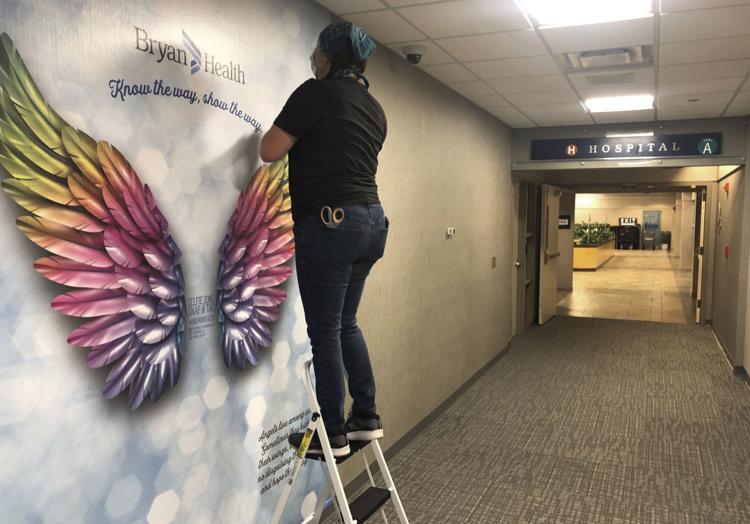 Drive-Thru Career Fair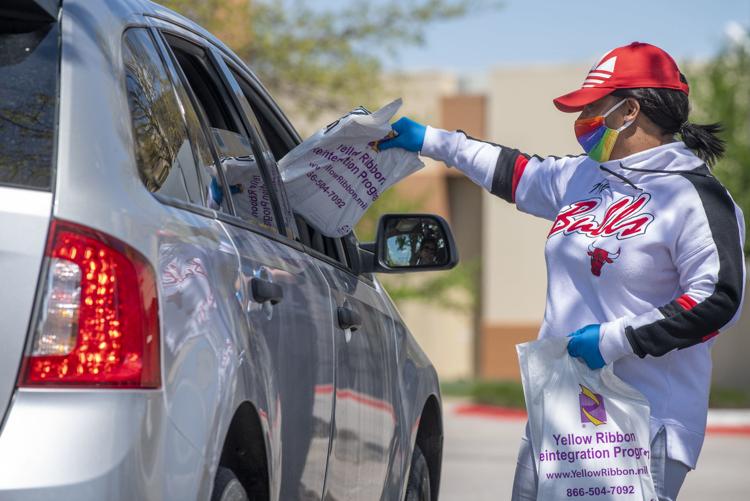 Center for People In Need food distribution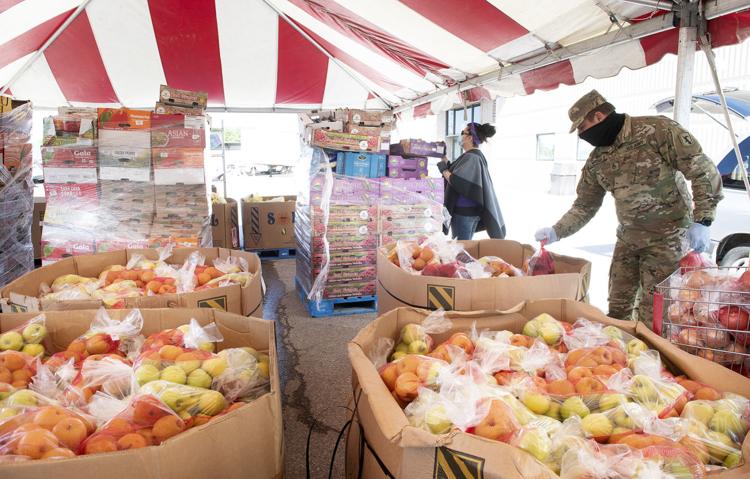 Marathon void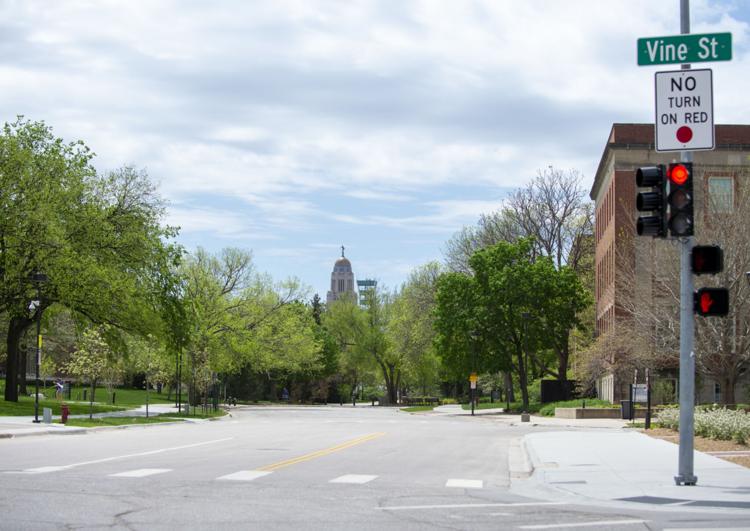 Art walk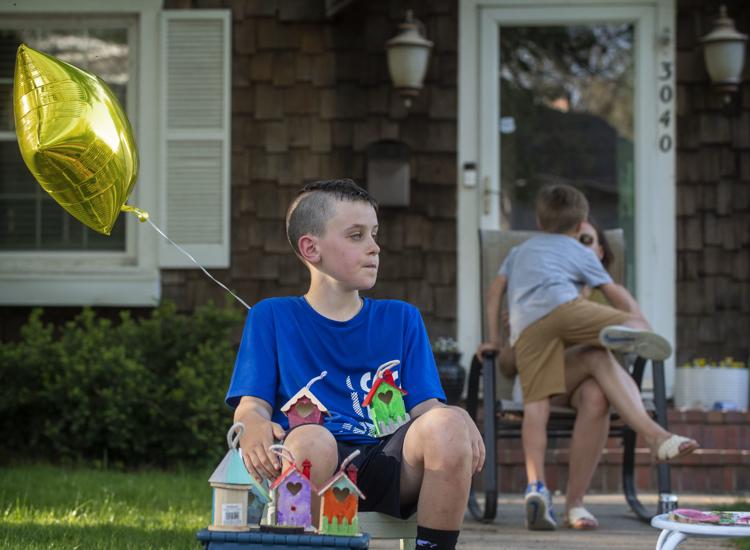 Gateway Mall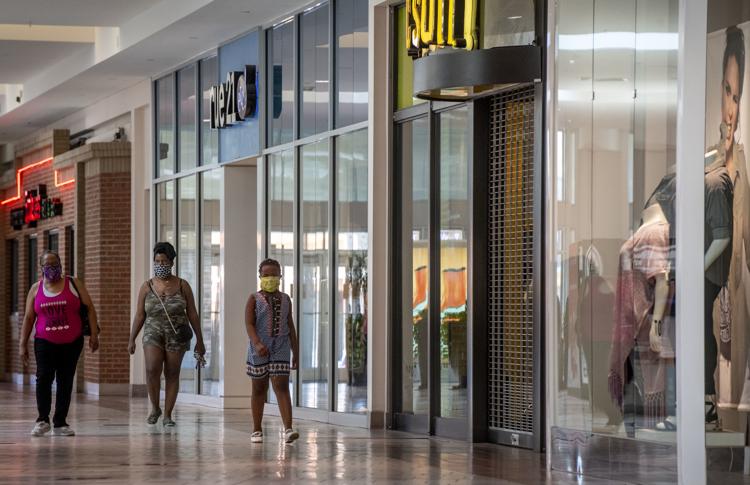 Drive-through parade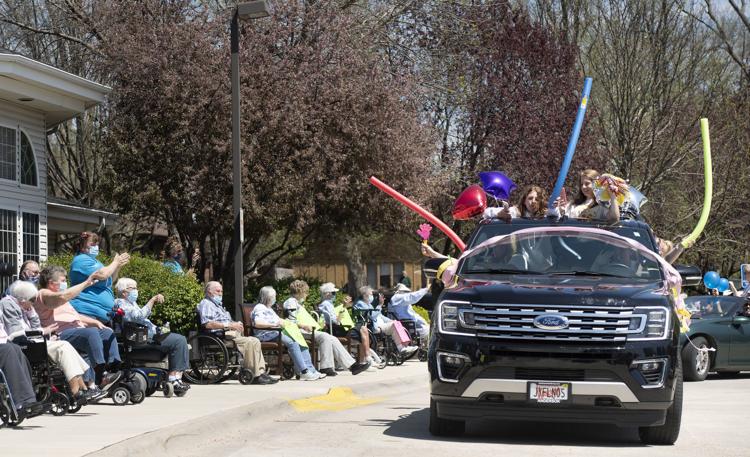 Former Cop Birthday Drive-by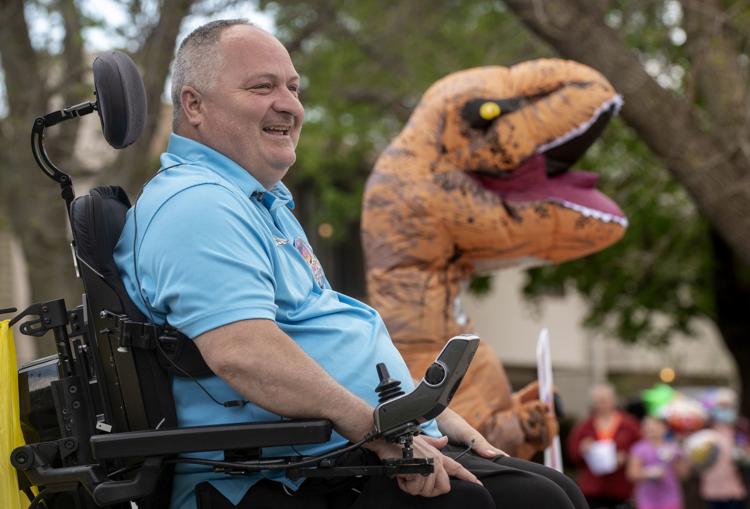 Masks For Truckers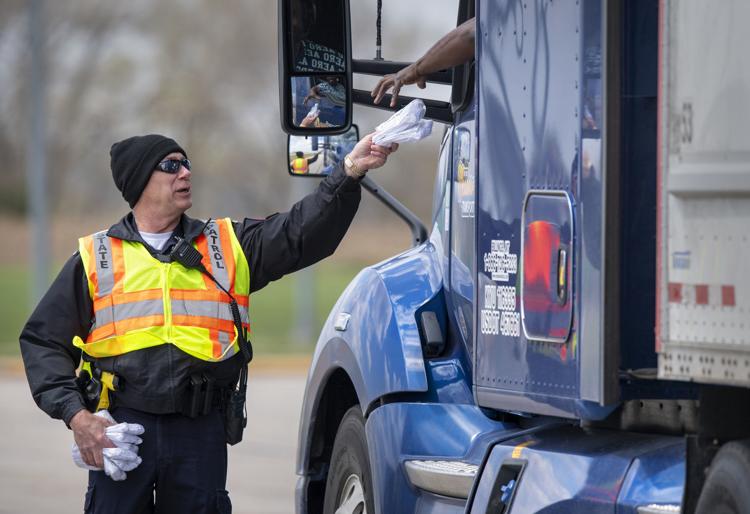 Hero Signs
Puzzles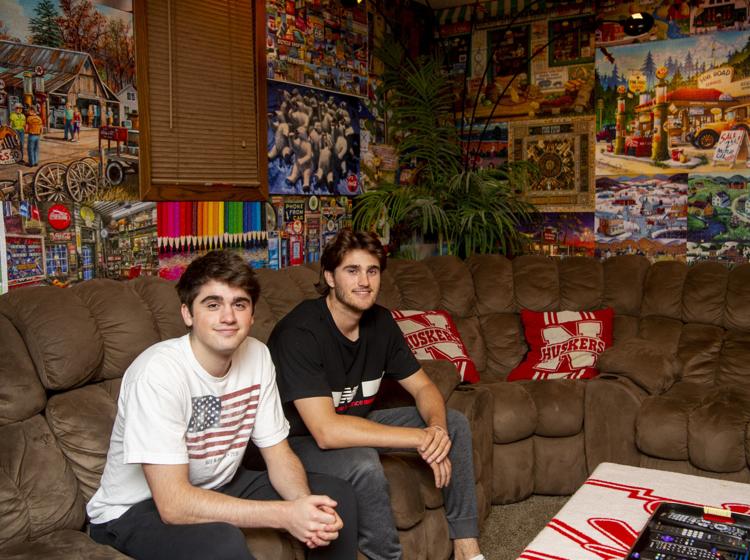 O Street cruising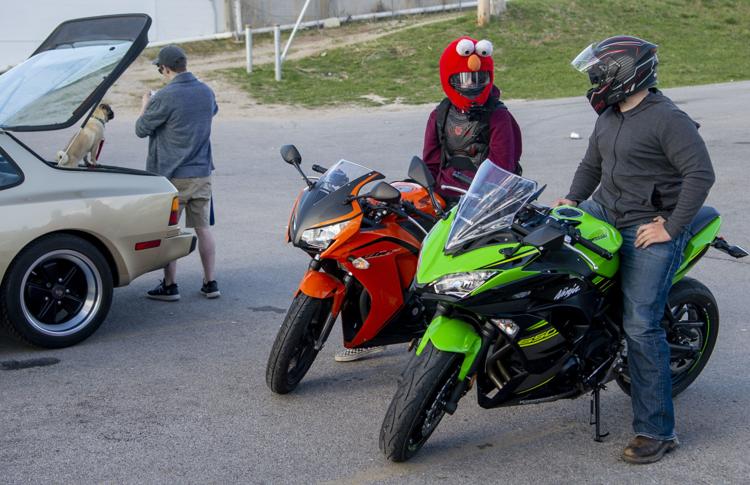 BikeLNK disinfecting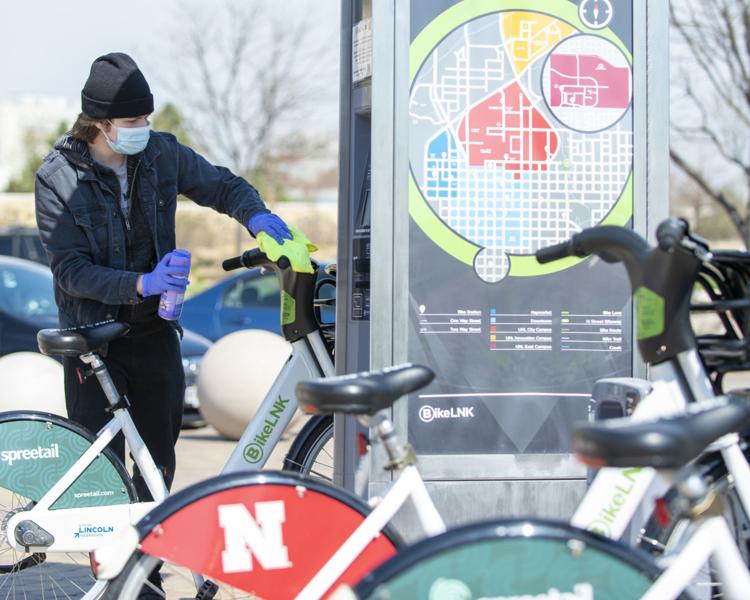 Bryan Mobile Testing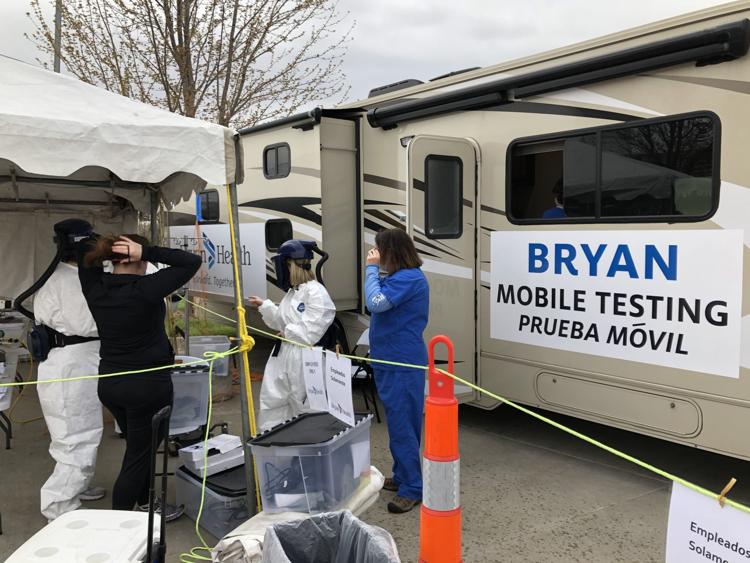 Teacher and Staff Parade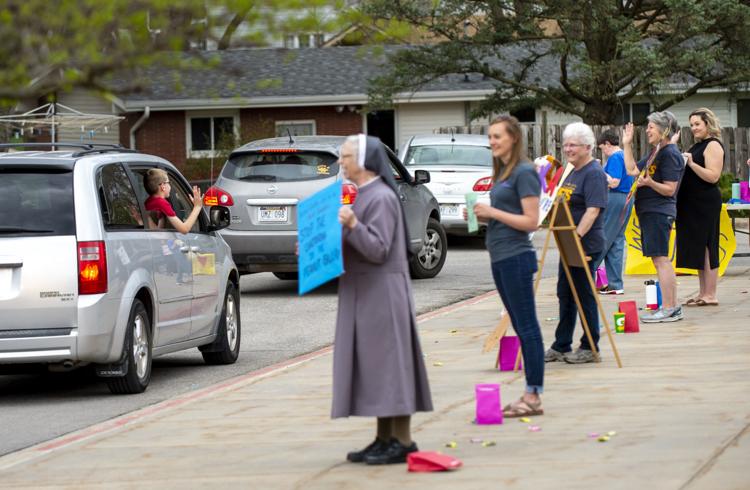 Thank you!!!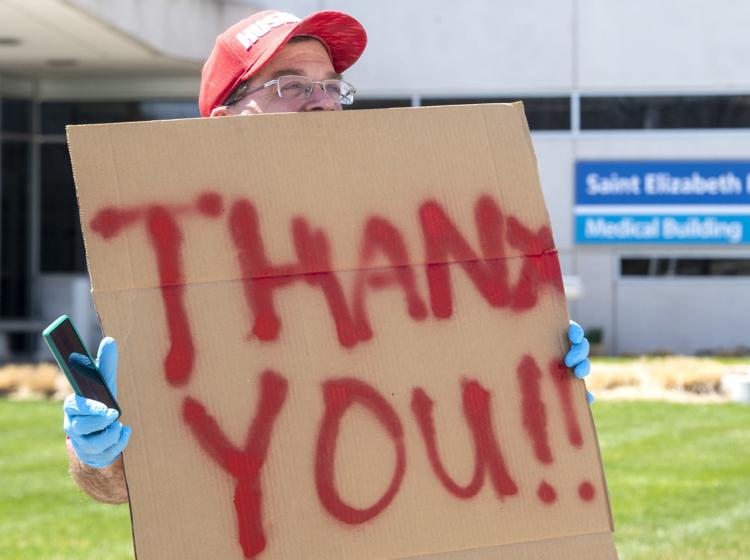 91-year-old released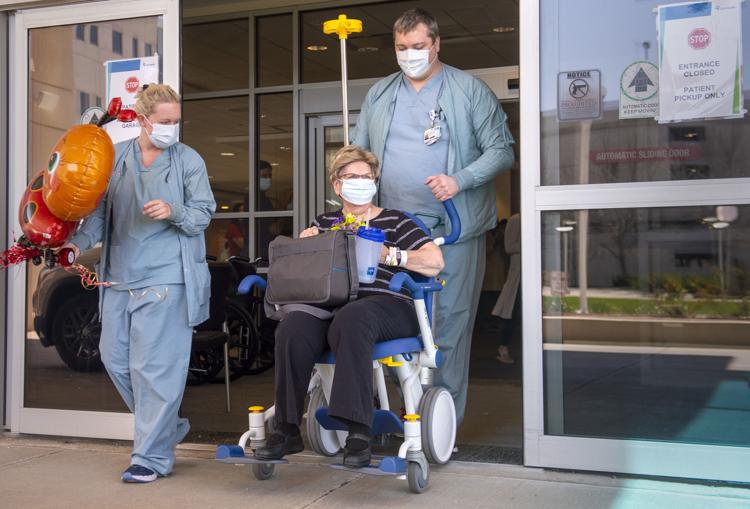 Air and Army National Guard COVID-19 testing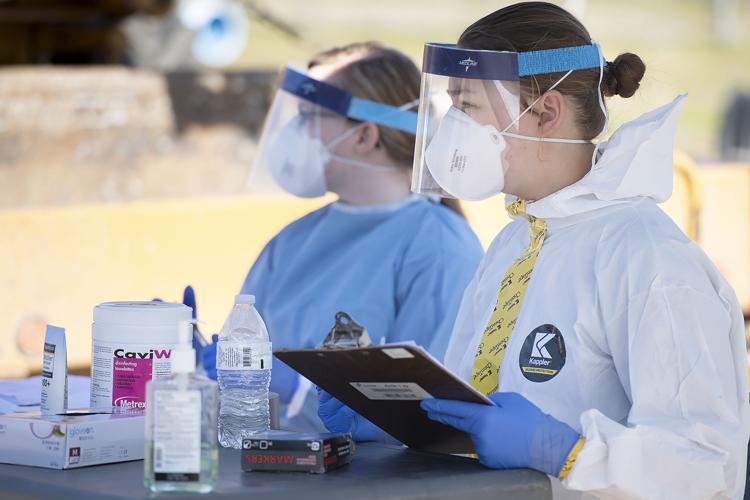 Food Bank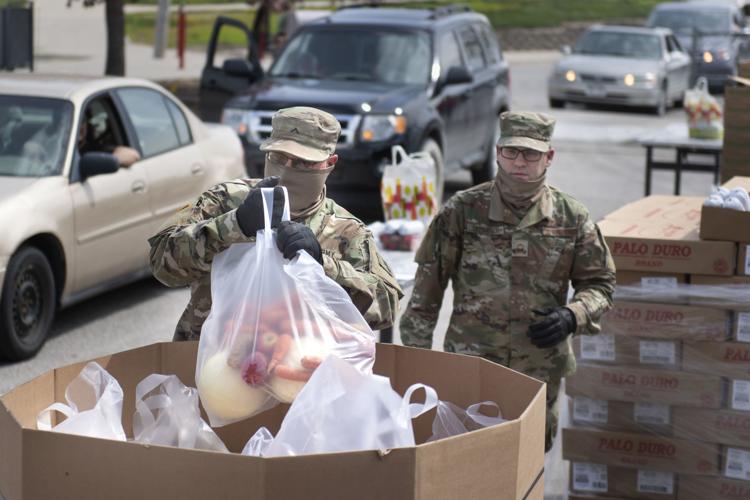 Thank you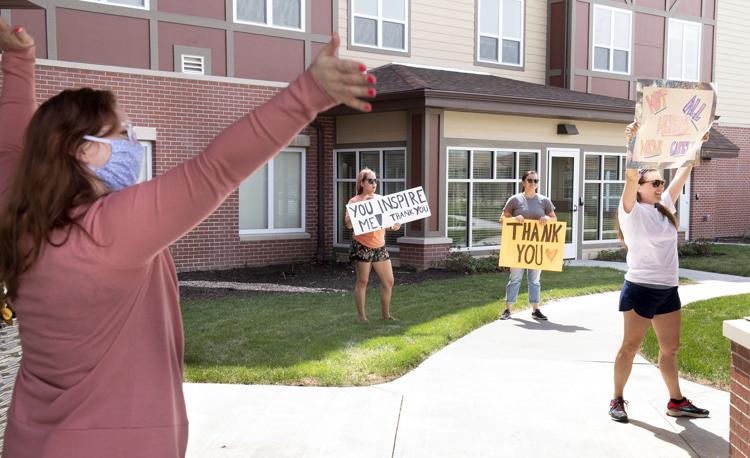 Thanks to LJS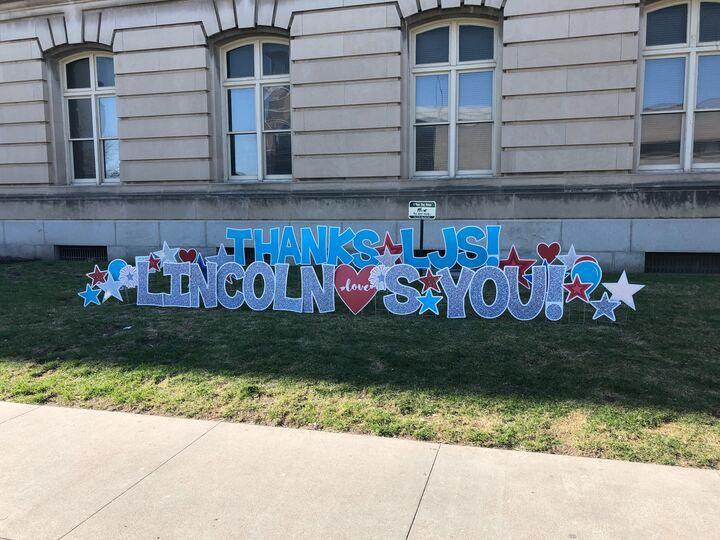 Thank You
Eagle with PPE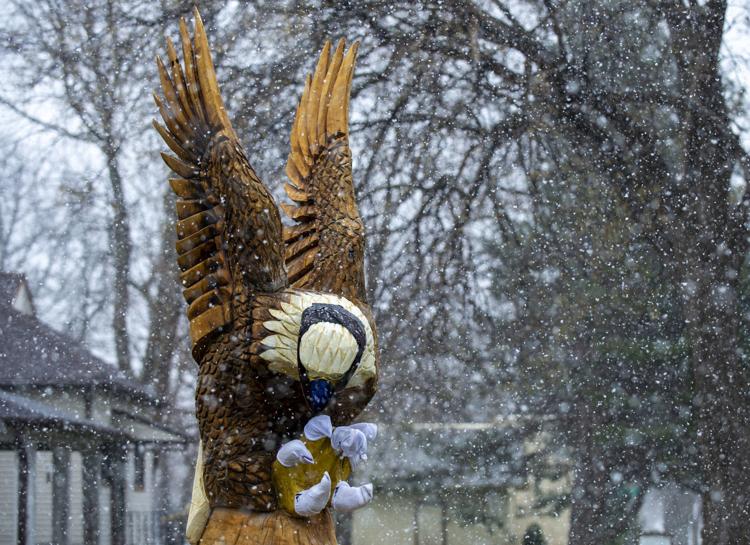 Football Stadium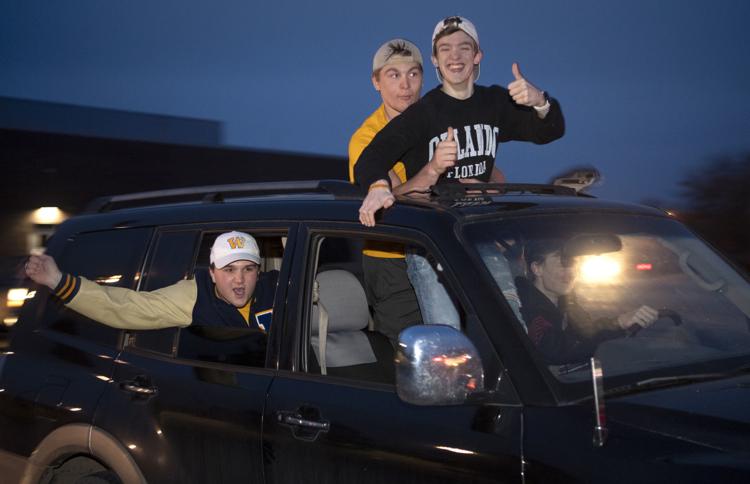 COVID-19 State Employee Union
Herbie Husker Runzas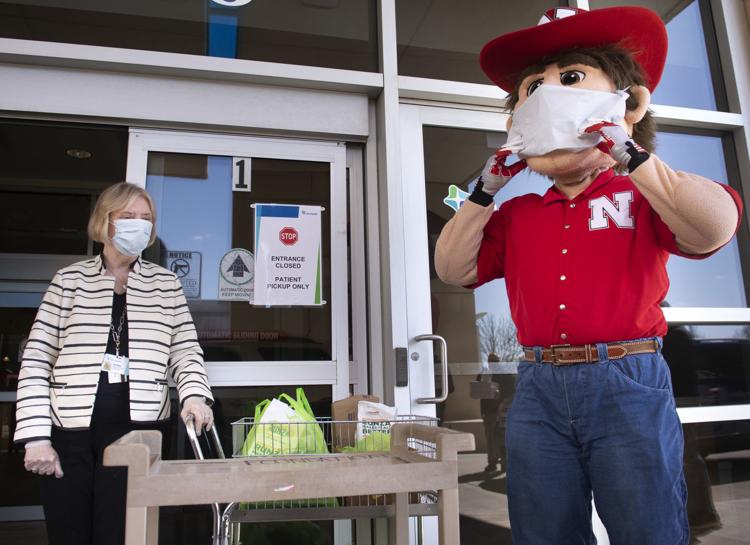 Virtual City Council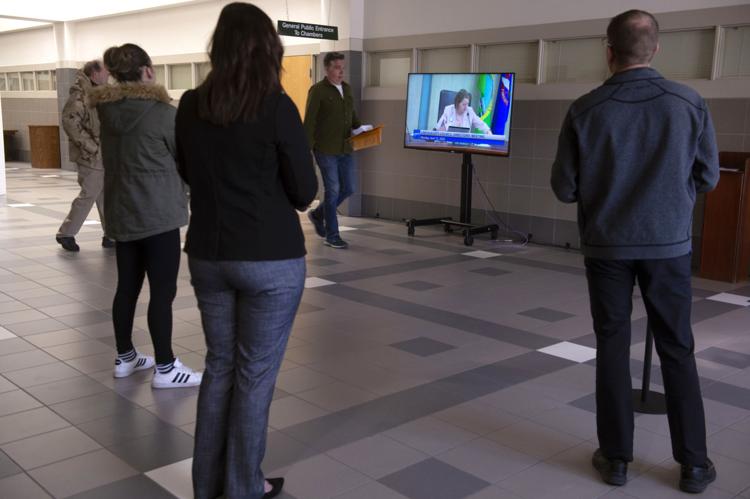 Drive-by Easter egg hunt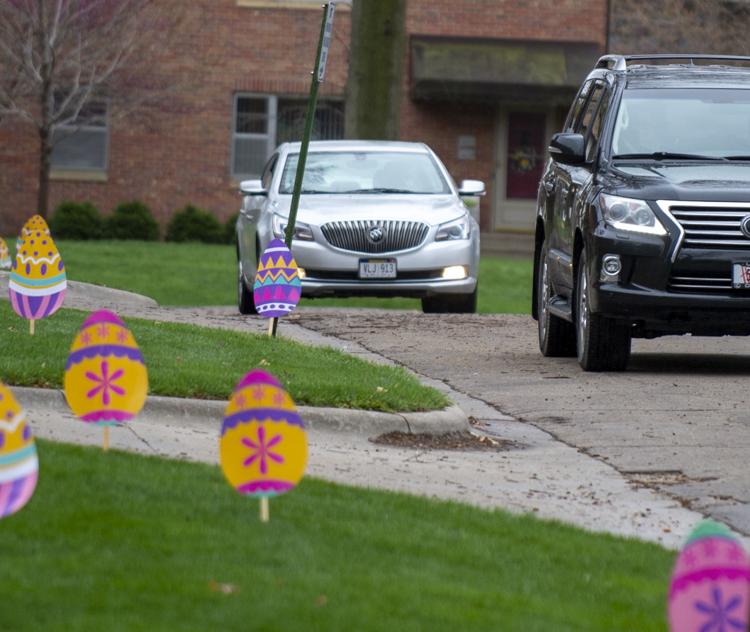 Watch: Lincoln neighbors sing 'The Old Rugged Cross'
Good Friday Music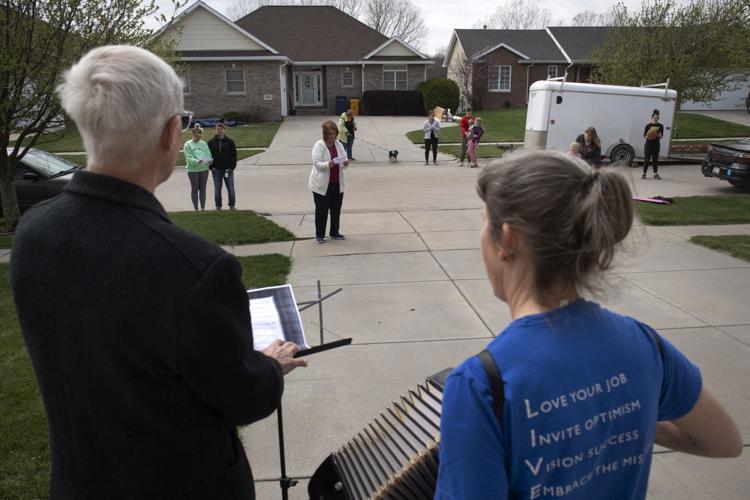 Masks on a walk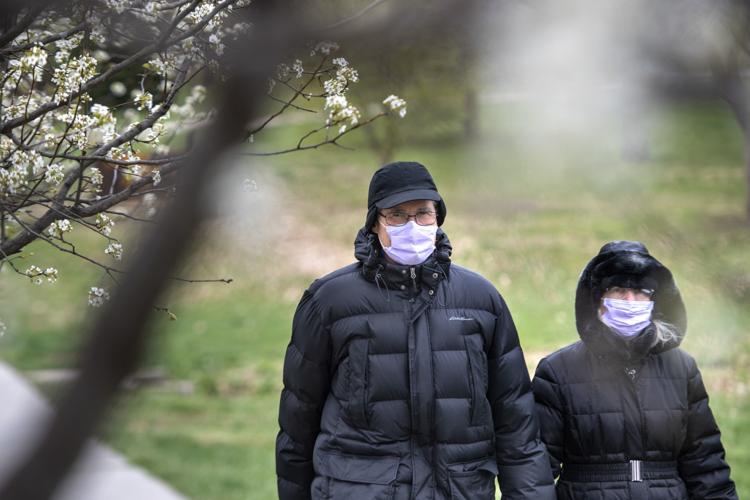 Watch: A timelapse of the mural at Saro Cider
Heroes sign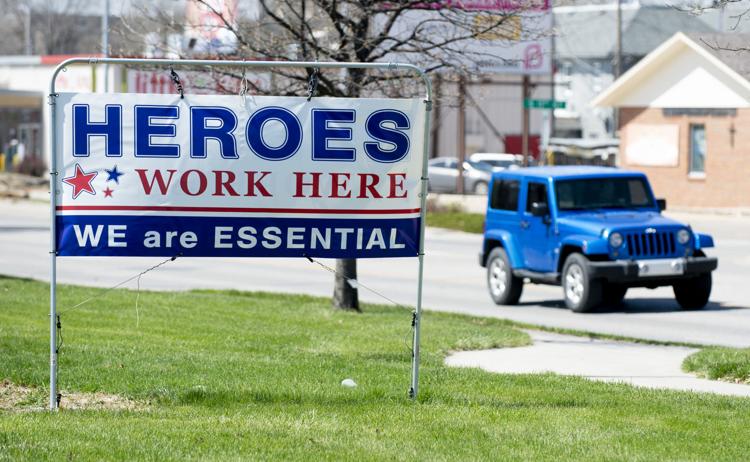 COVID-19 Workplace Safety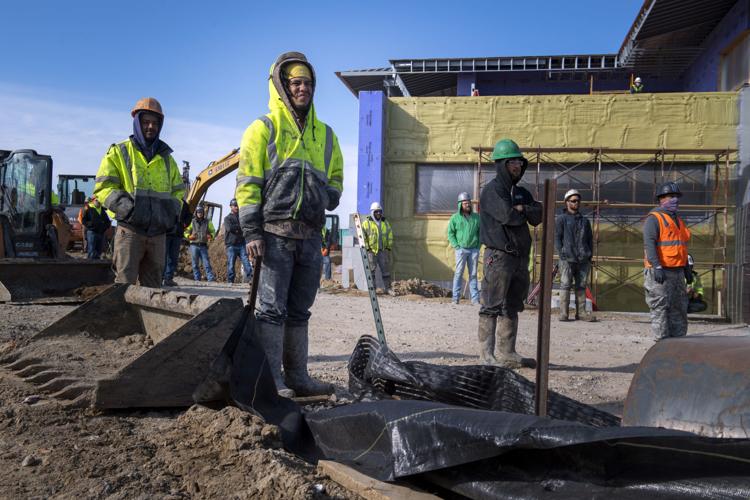 Watch: Steffany Lien twirls at birthday party
Shirts for FEMA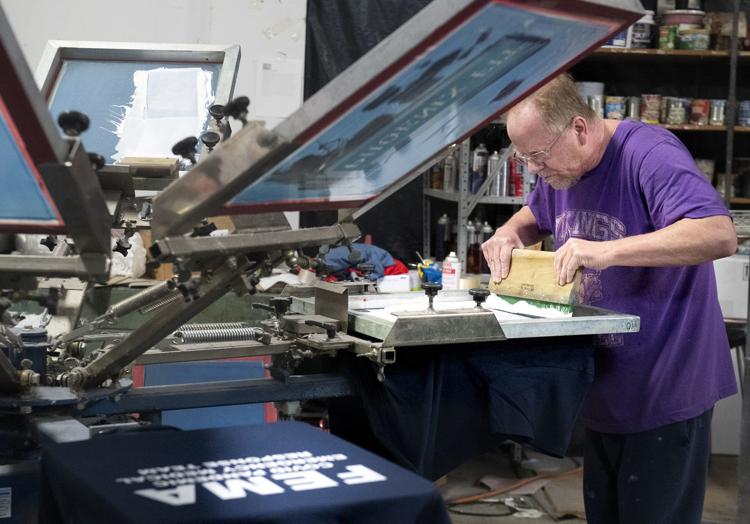 Watch: Hand sanitizer rolls off Innovation Campus assembly line
No fun here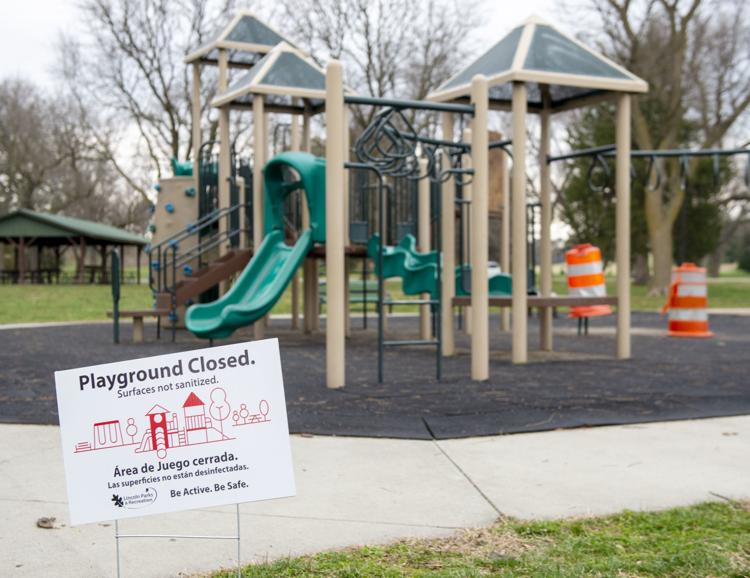 Wildlife Safari Park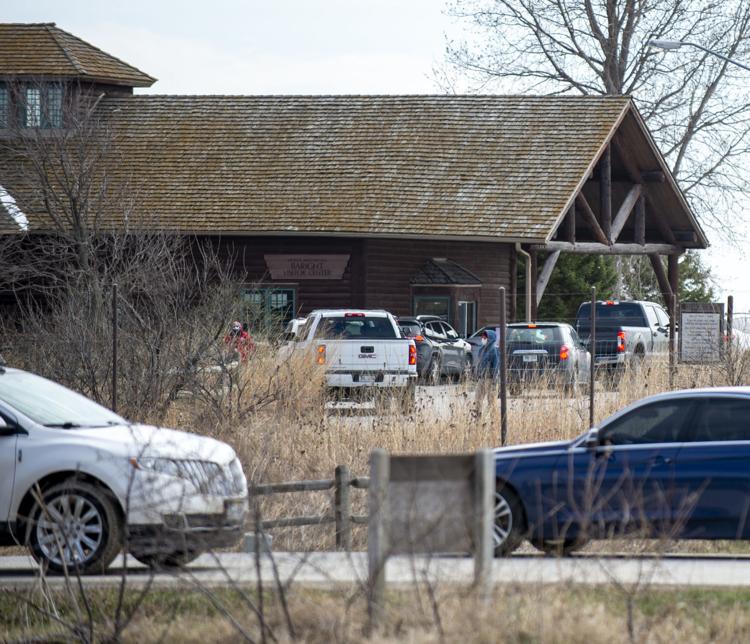 Inverse Parade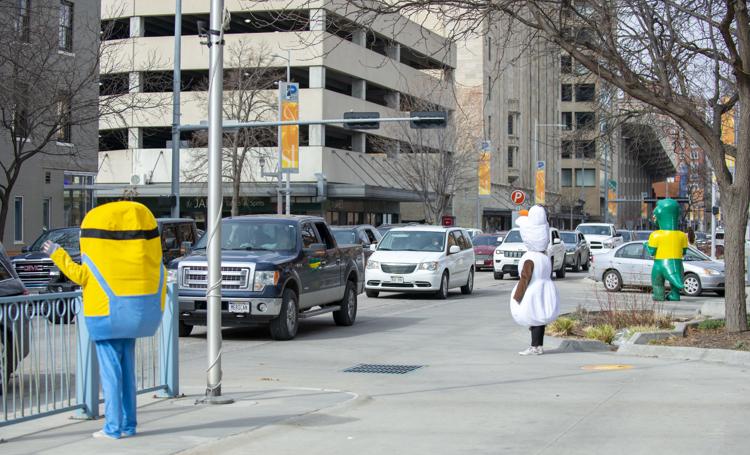 Essential workers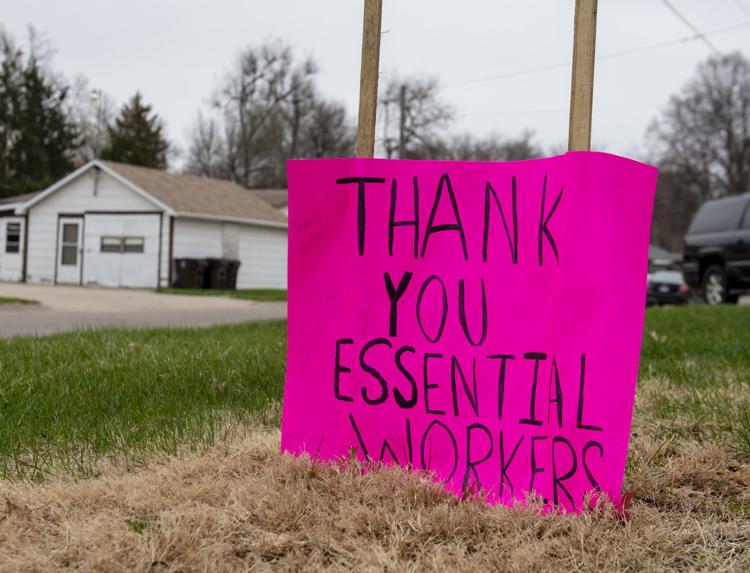 Haymarket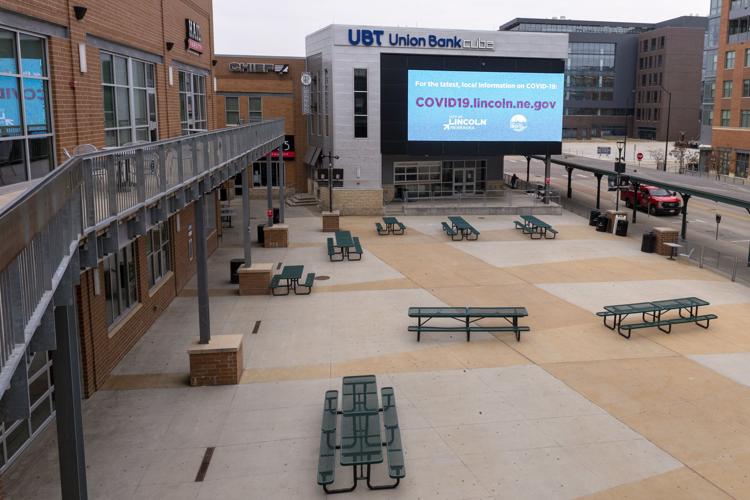 Empty downtown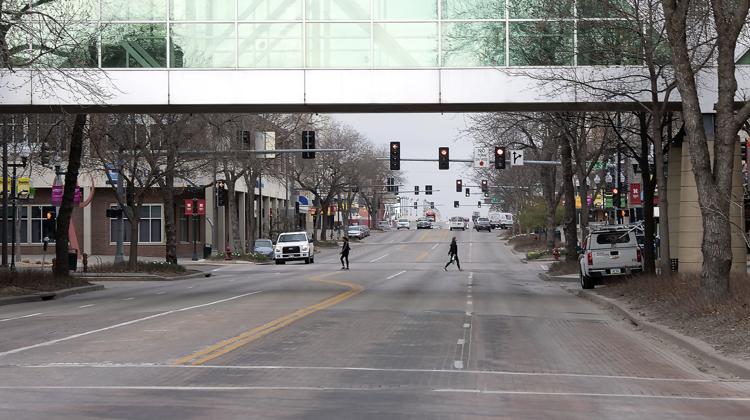 Nursing Home Horses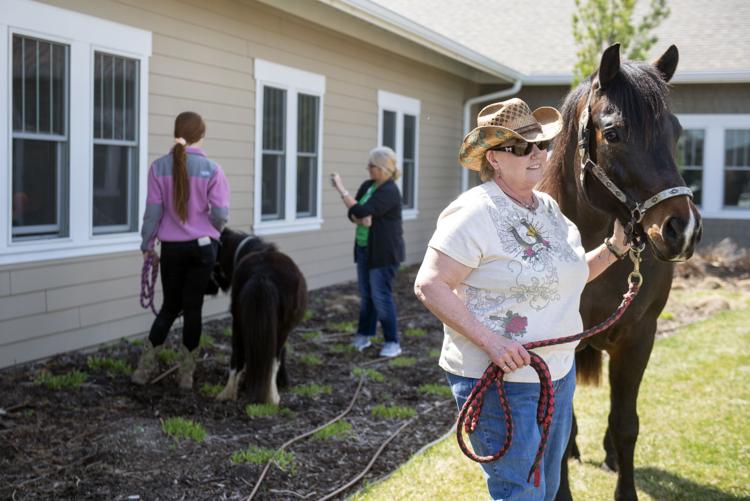 Tower Square sign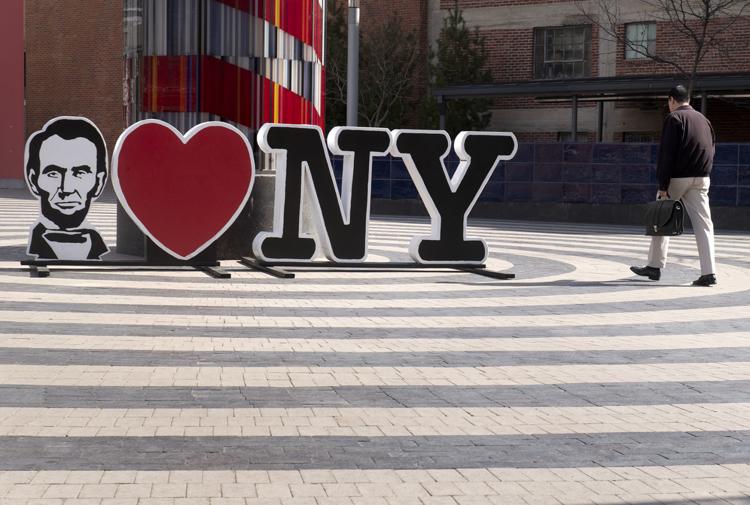 Noyes Art Gallery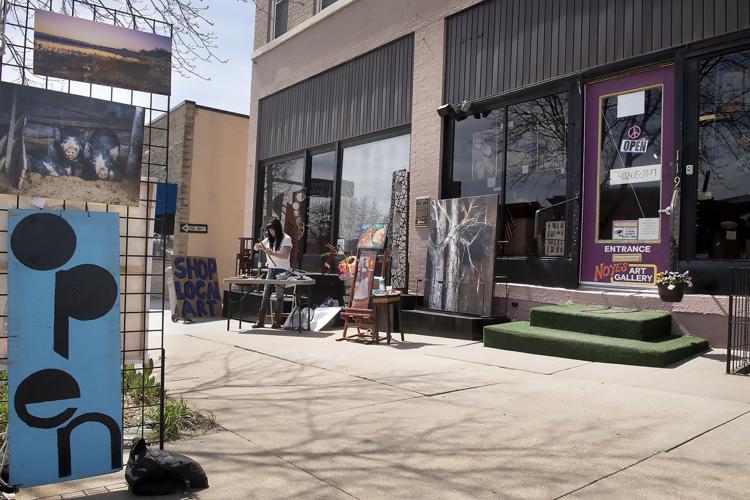 Free ice cream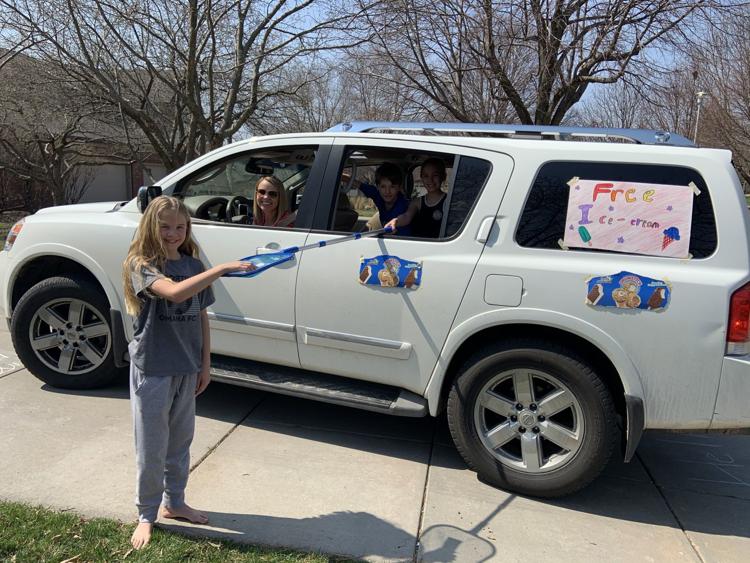 Billboard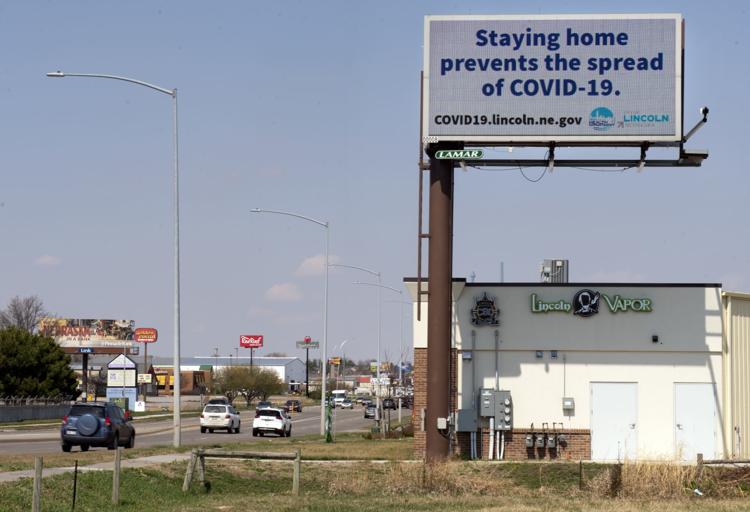 Coronavirus Testing CHI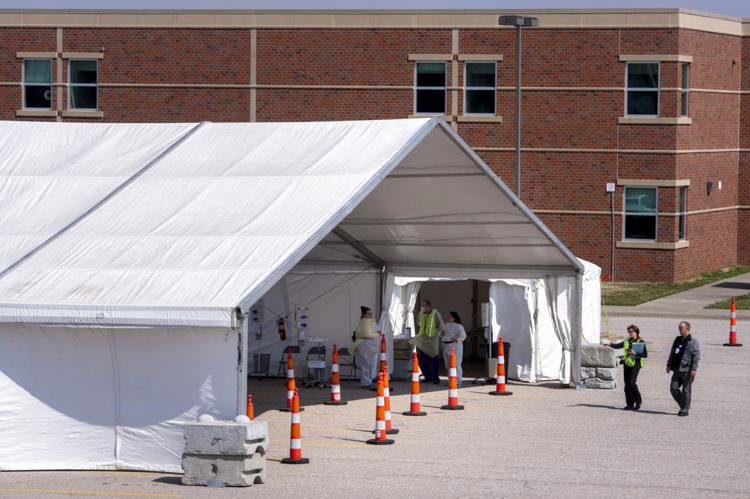 Free lunch for truckers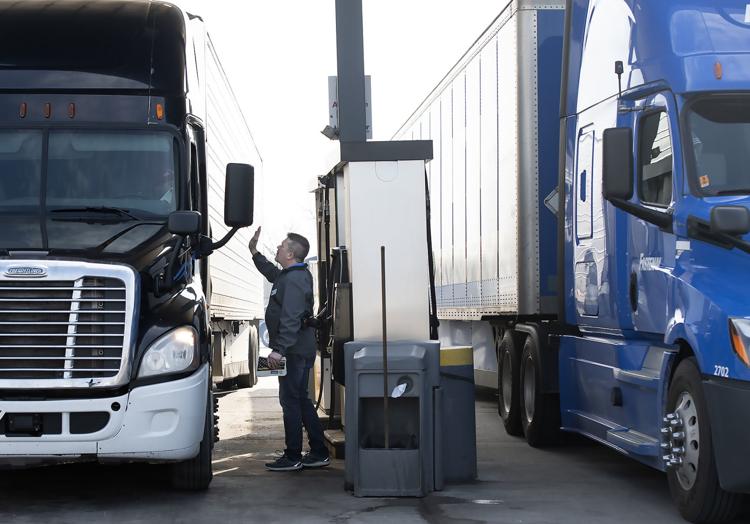 Church services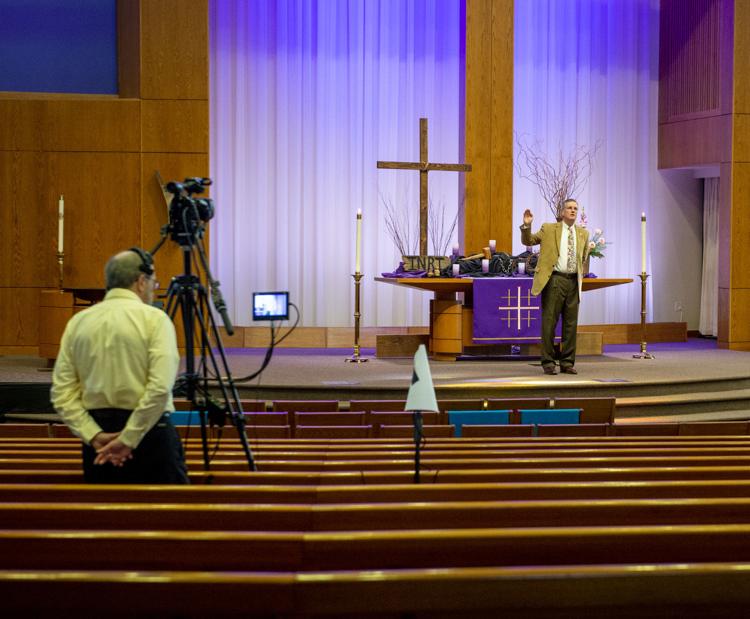 WATCH: Celebrating a birthday with a parade
DoorDash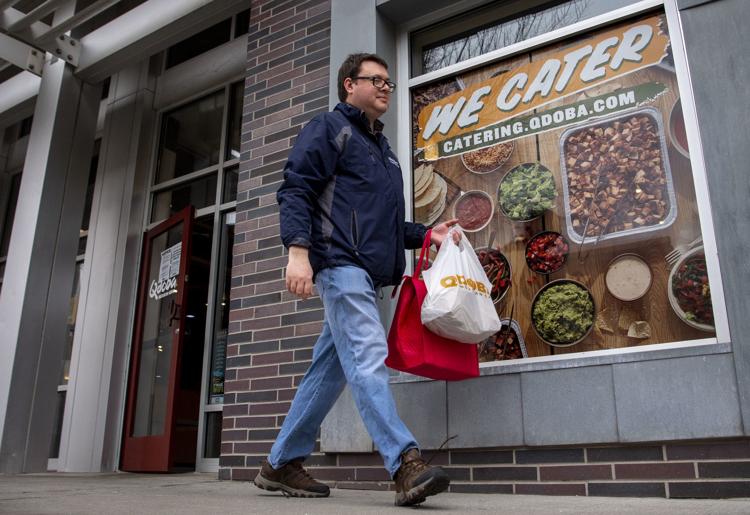 FoodNet
Restaurant takeout and delivery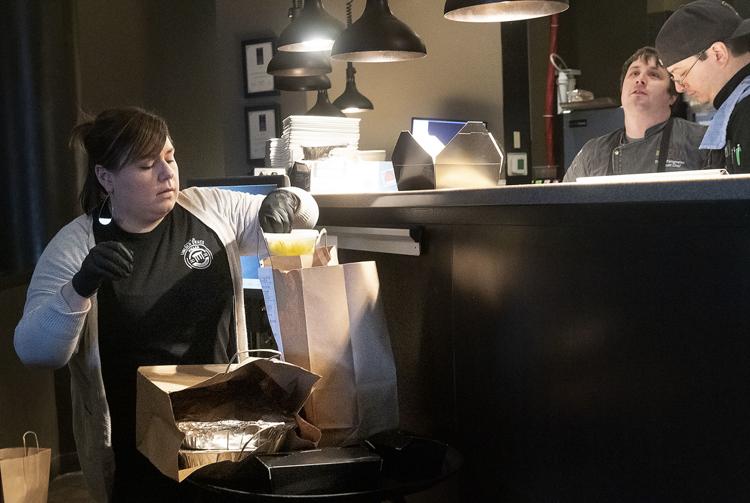 StarTran Ridership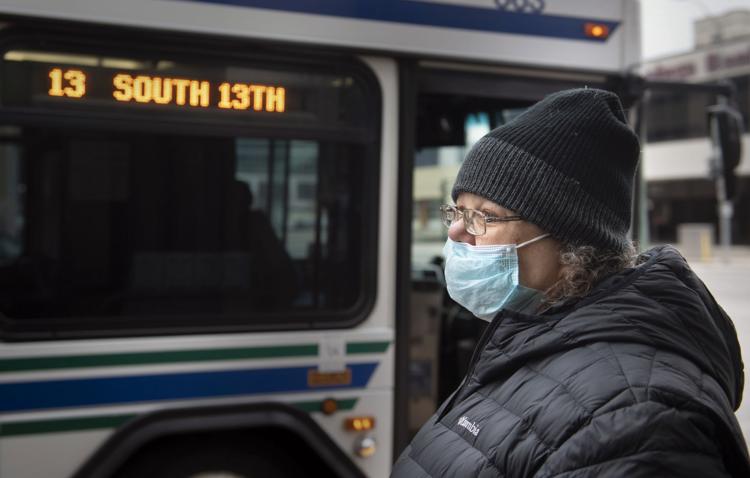 Barber Shop Restrictions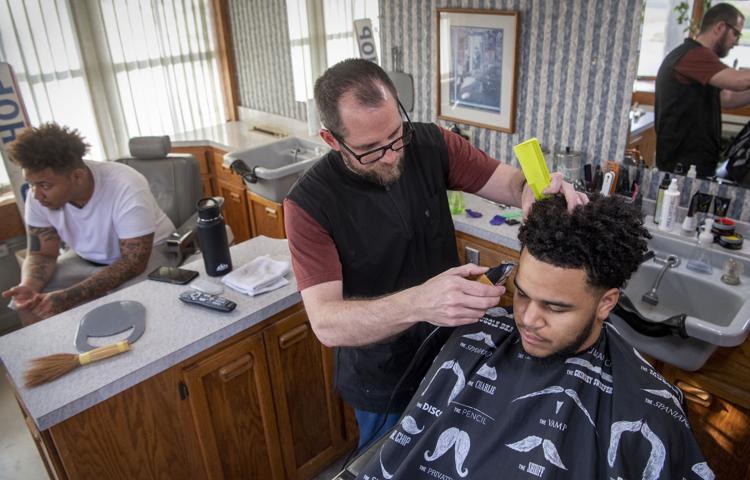 BigShots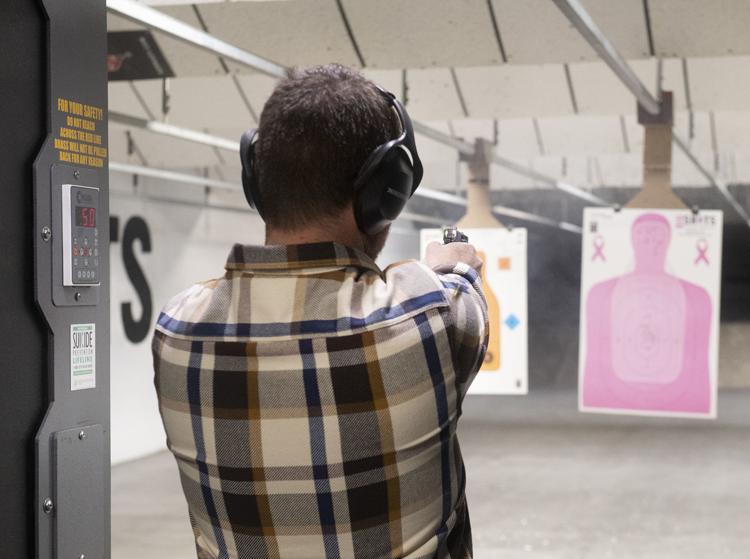 SCC donation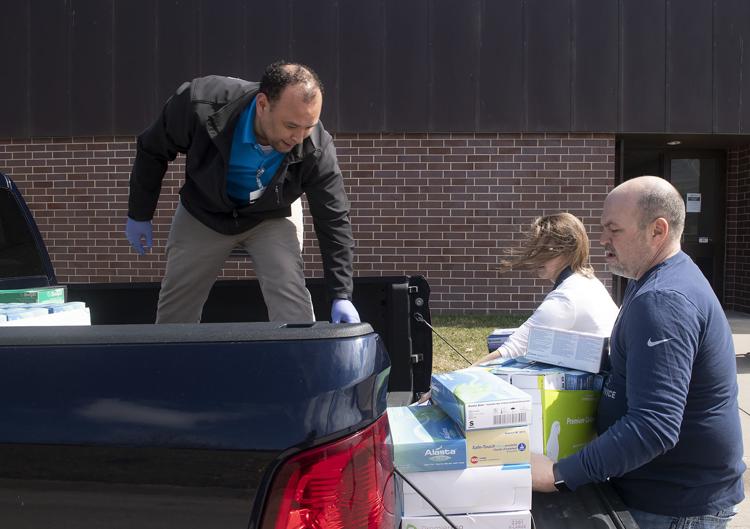 Virus Nursing Homes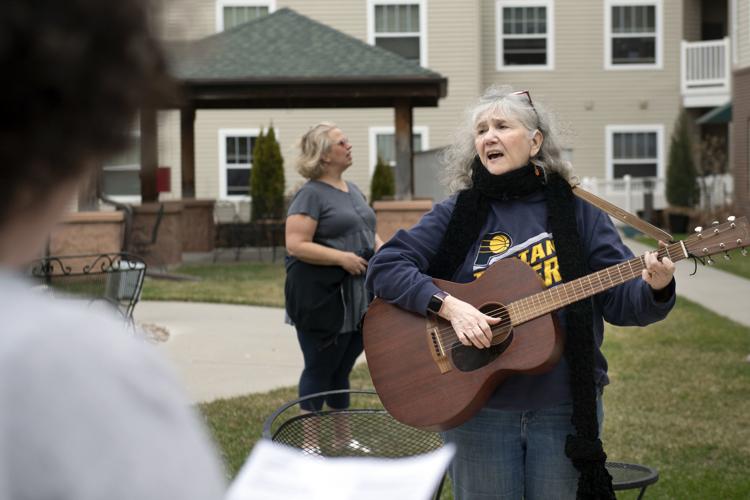 Simpsons in the windows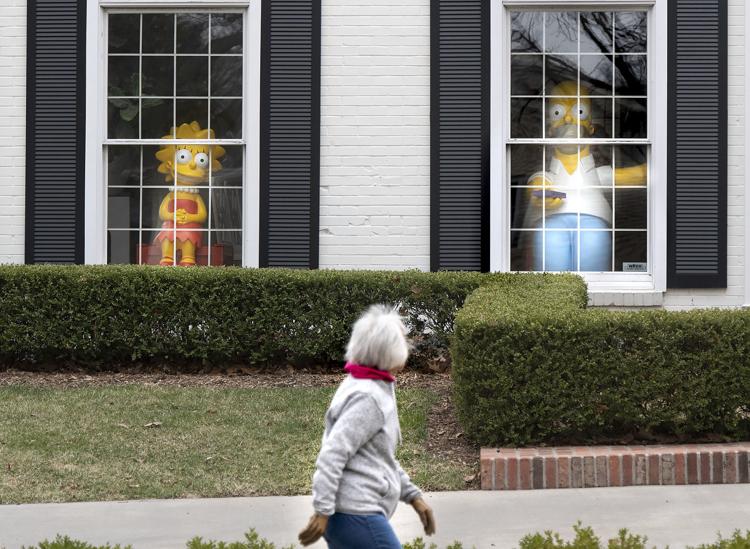 Virus Outbreak Nebraska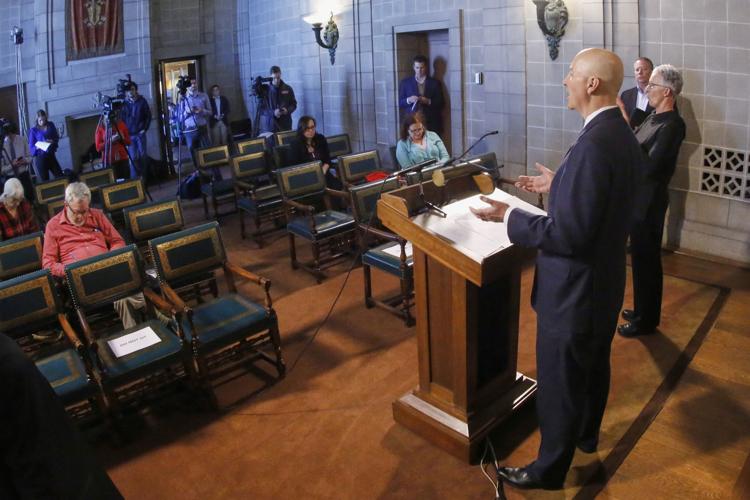 Drive-thru COVID-19 testing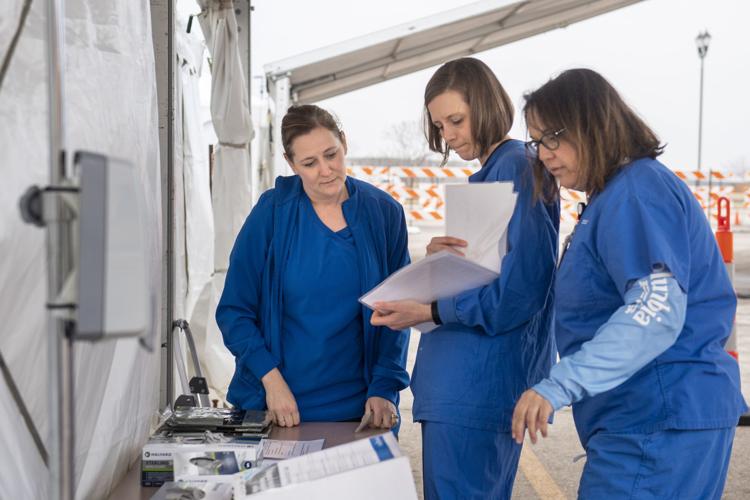 Protest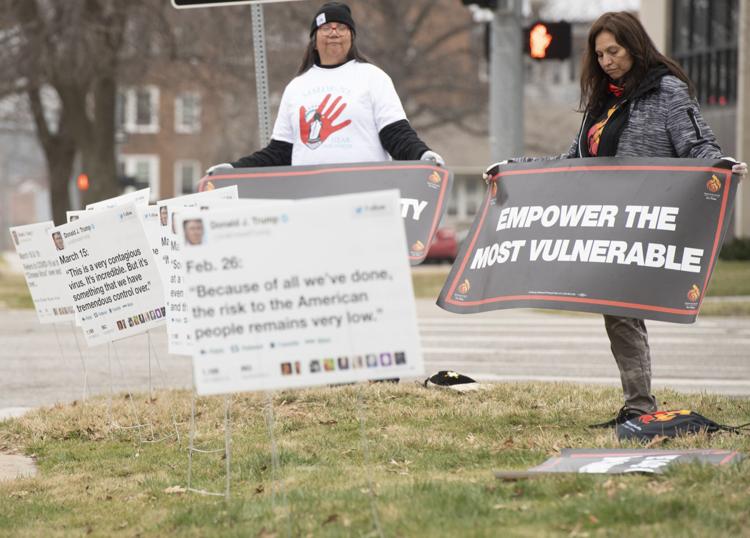 UNL Beekeeping virtual class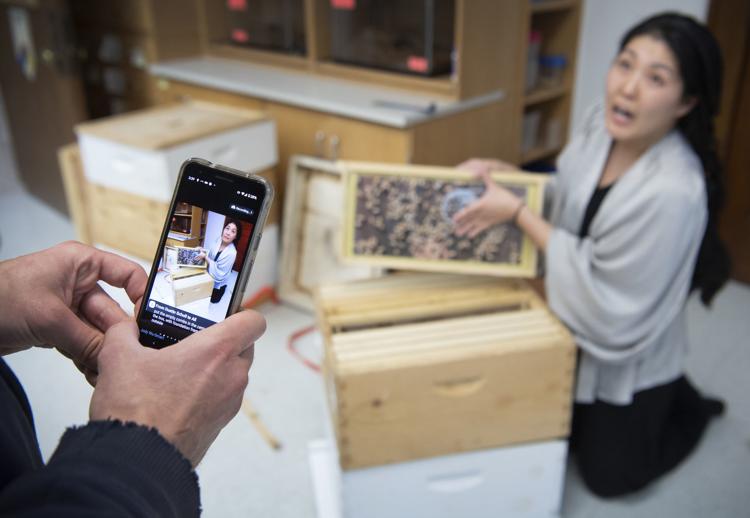 Computer monitors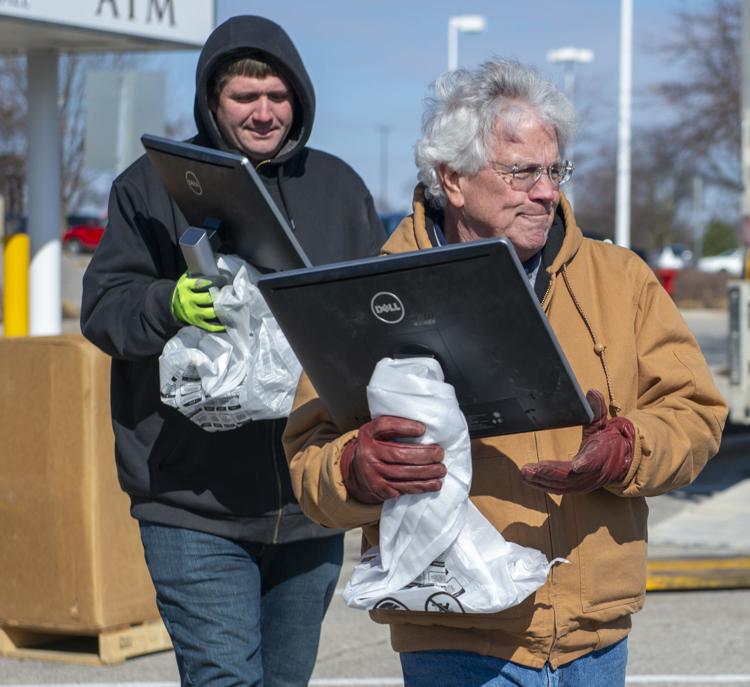 Lincoln Lutheran Online Teaching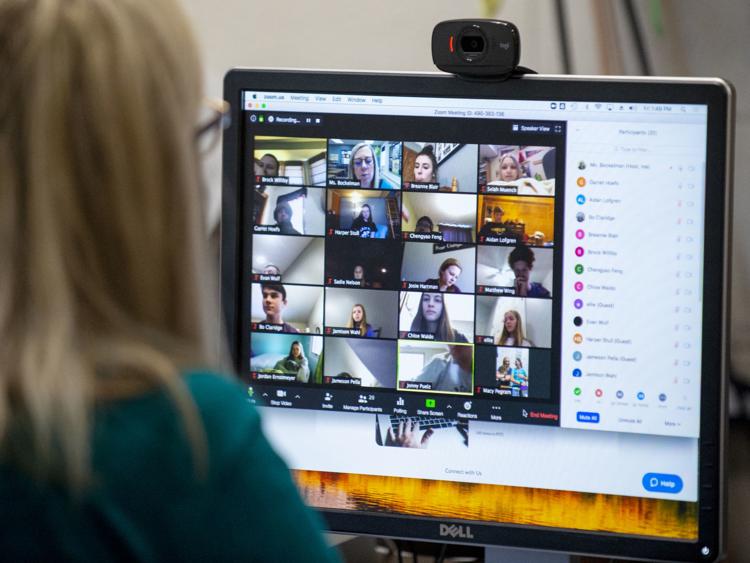 Joyo Theatre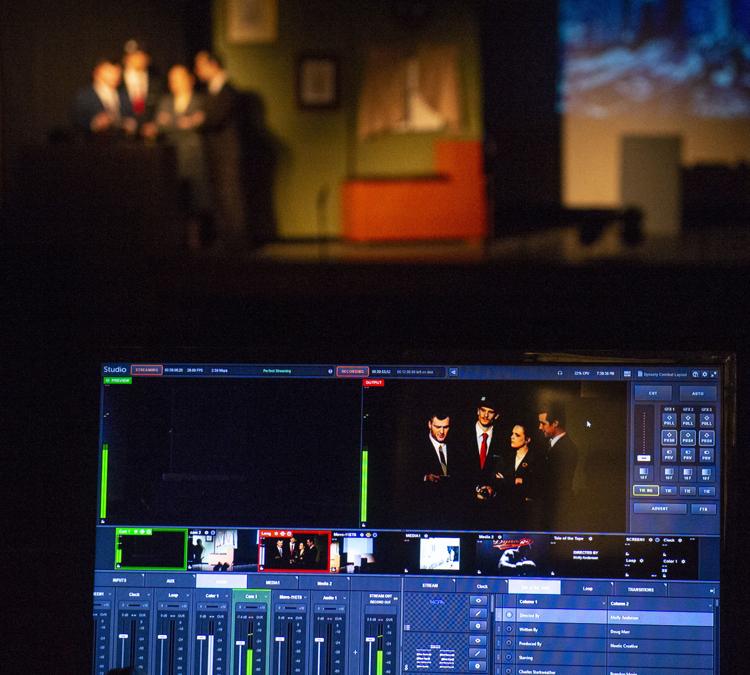 Bourbon Theatre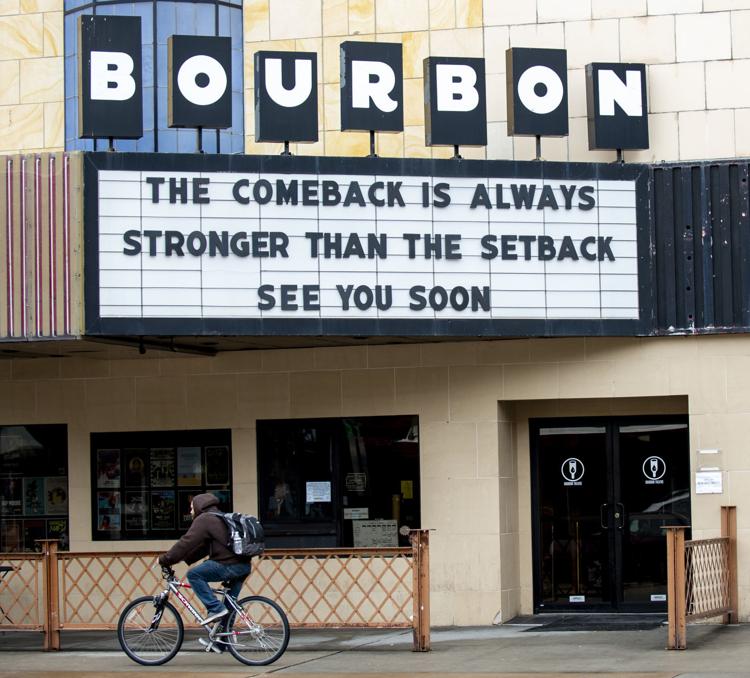 Russ's Market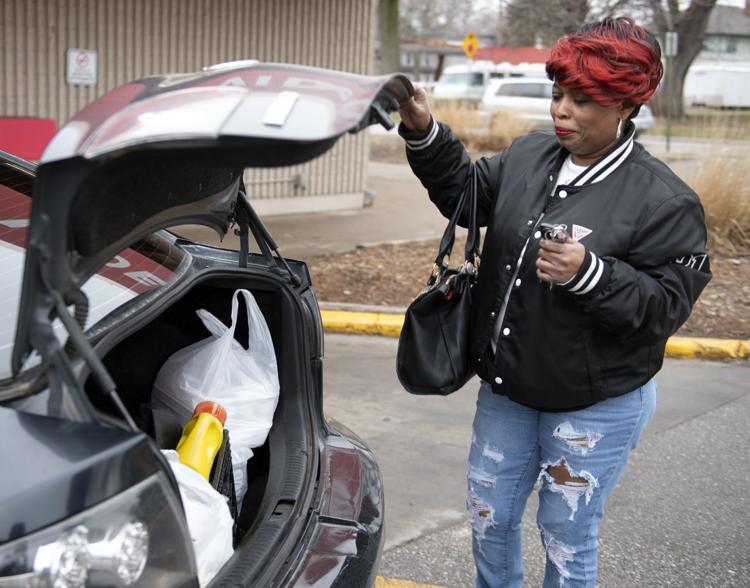 St. Patrick's Day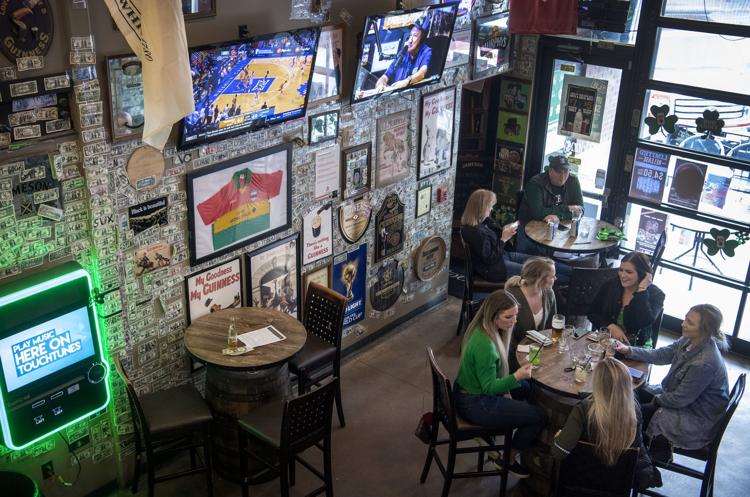 Social Distancing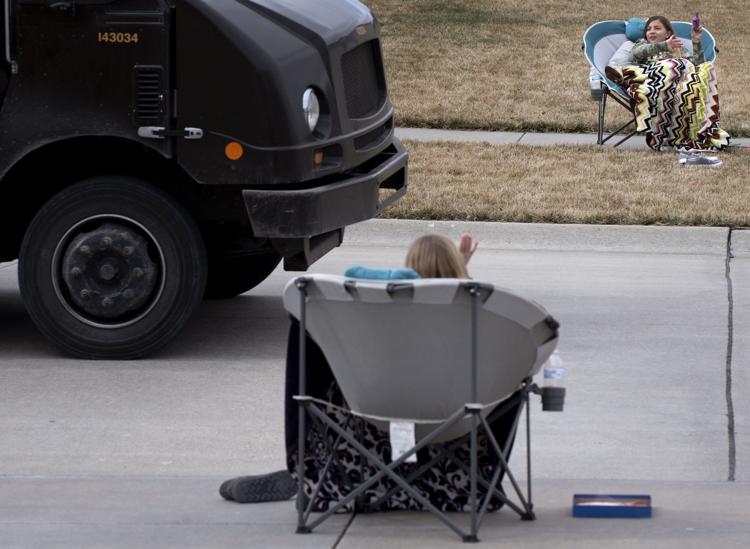 Curbside Pickup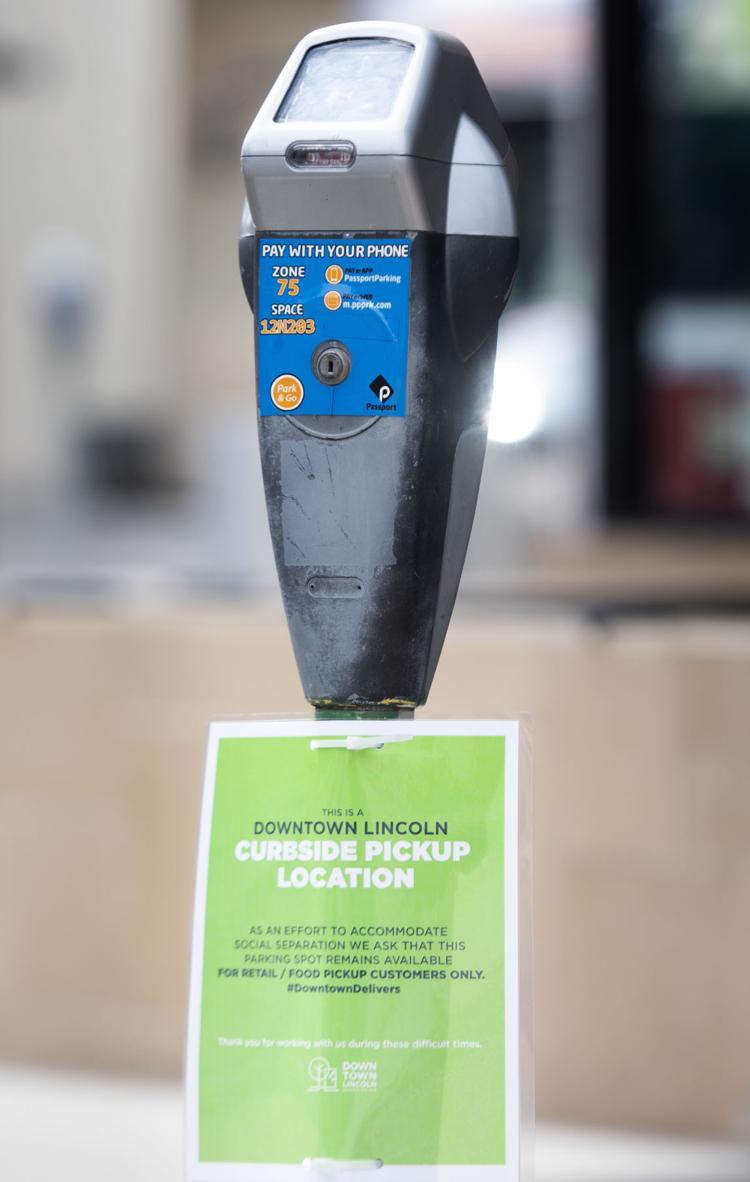 LPS Chromebook pickup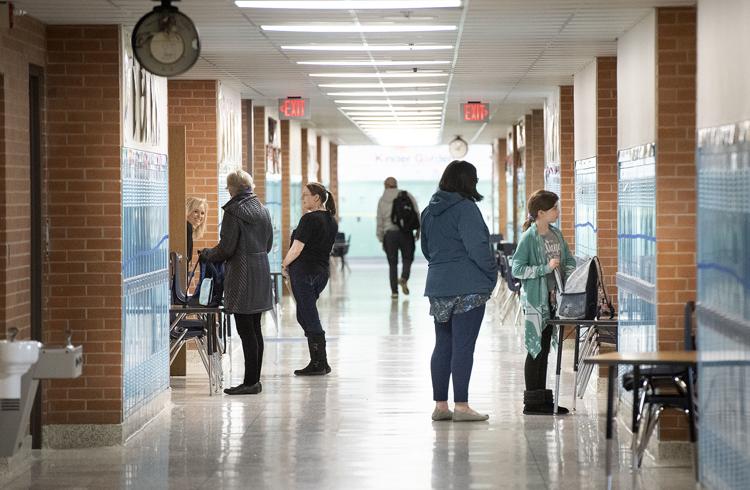 UNL Moving Out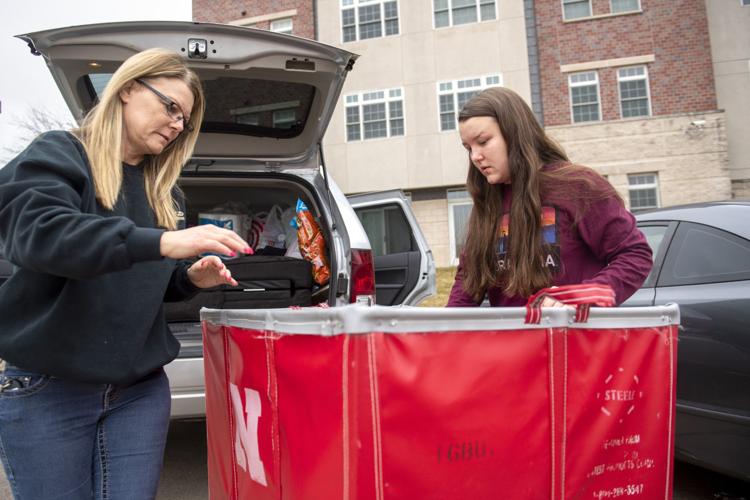 Get local news delivered to your inbox!
Subscribe to our Daily Headlines newsletter.