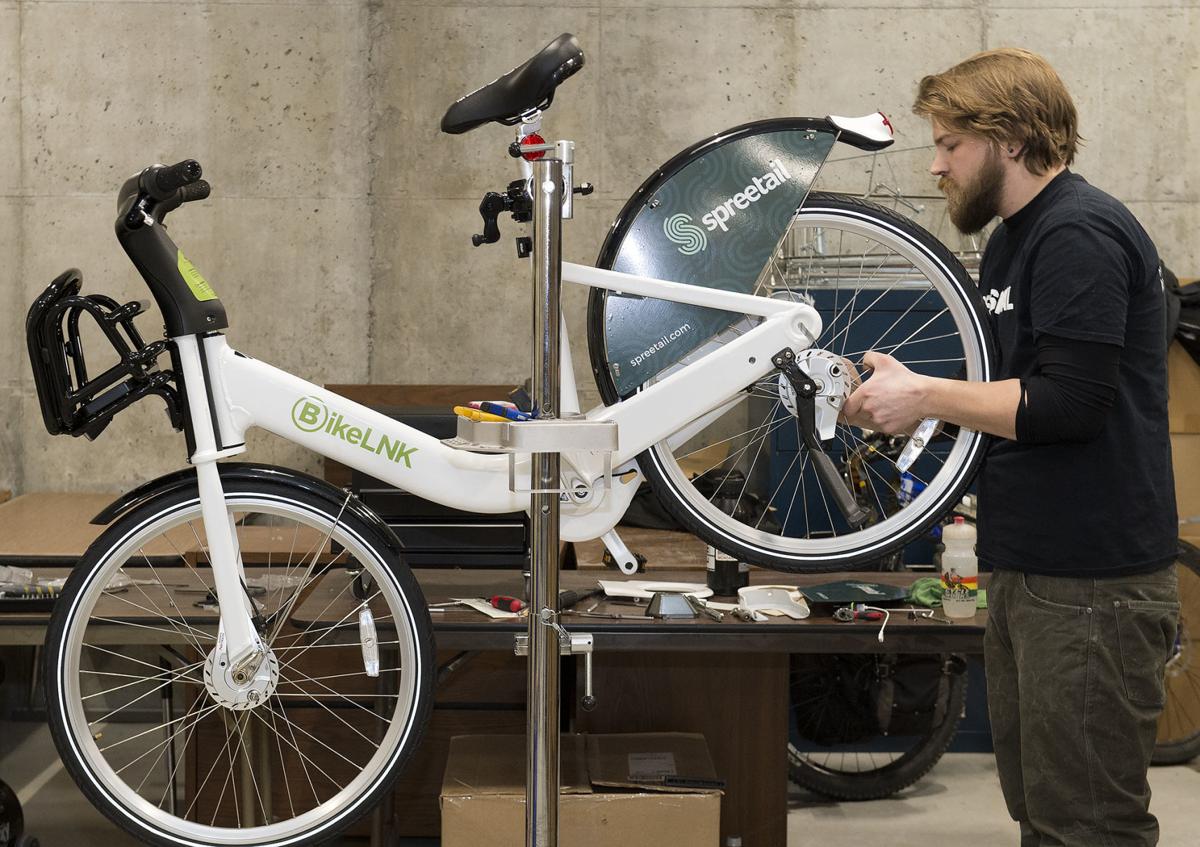 The bikes are ready but the weather isn't — so the formal debut of Lincoln's bicycle rental program has been postponed.
BikeLNK had planned to celebrate its launch Friday, but the forecasted snow and cold forced it to move the event to April 20, said manager Jamie Granquist.
The party will start at 4 p.m. at the Lincoln Community Foundation, 14th and N streets, with a ribbon-cutting and speeches from sponsors. Then the event will move — as a group bike ride along the N Street Cycle Track — to the Railyard, to continue the celebration with free pizza from 5-6 p.m. The public is invited.
BikeLNK will start with 41 bikes and 19 kiosks and docks around downtown and both University of Nebraska-Lincoln campuses. A one-time, 30-minute ride will cost $3.
And some of the bikes should begin making appearances next week, before the official unveiling, because BikeLNK plans a limited soft launch, Granquist said.
By then, the snow should be gone — but not before another weekend of winter. "As far as temperatures? Not warm," said Brian Barjenbruch, a meteorologist with the National Weather Service.
On Friday, the temperature will struggle to reach the upper 20s, and Lincoln could wake to snow, which will stick around most of the day and could deliver 1 to 3 inches.