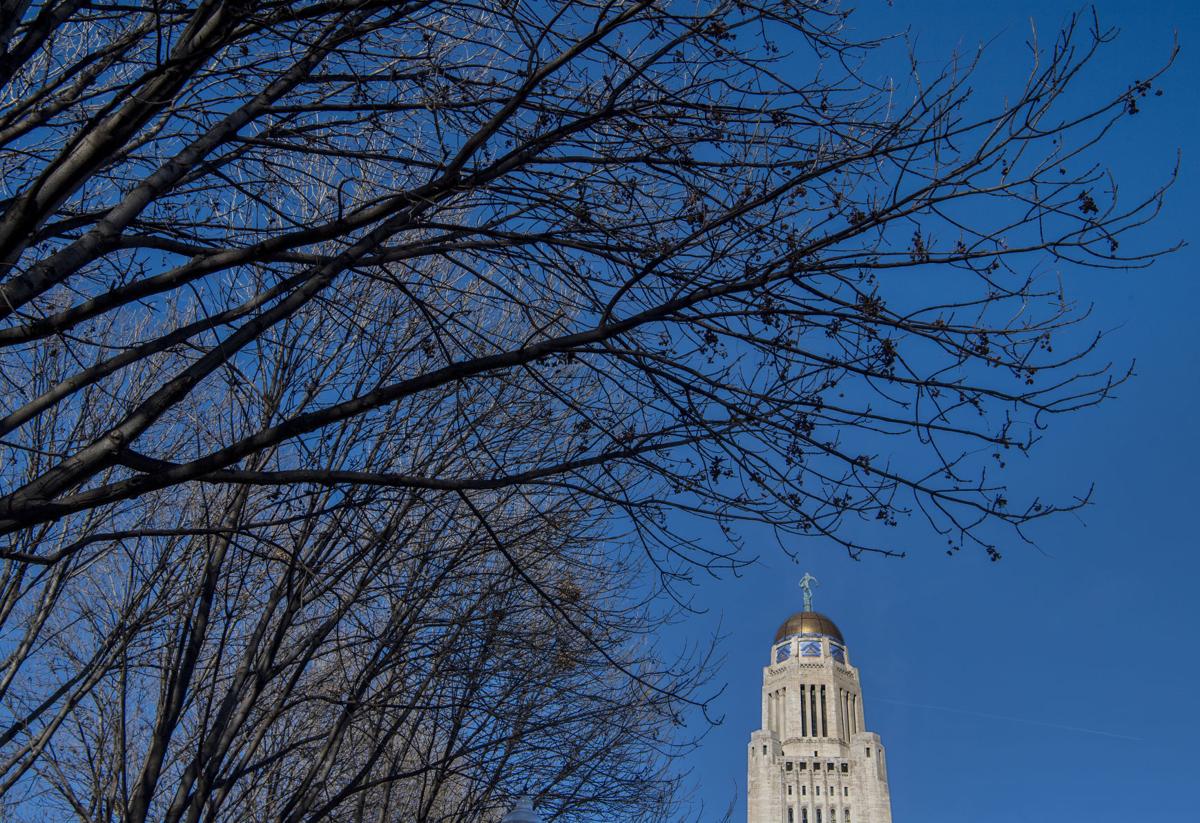 Not all of Lincoln's ash trees are destined to turn to dust.
Most will still face a death sentence, because the city's war on the emerald ash borer relies heavily on removal. Its chainsaws took out another 1,000 public trees this year, bringing the three-year total to about 1,900.
But officials will soon start identifying what they call high-value trees, whose size, significance, health and location could make them candidates for long-term -- and more costly -- chemical treatment.
"We anticipated there would be some public trees that were important enough that we would continue to treat those," said Lynn Johnson, director of the Parks and Recreation Department. "We would want them to be trees that are in good enough condition they have many years of anticipated life."
He pointed to possibilities: The five mature trees that shade tiny Witherbee Park near 44th and N streets; and the autumn purple ash that line both sides of Goodhue Boulevard just south of the Capitol, between G and H streets.
But it's early in the process. They haven't established selection criteria yet -- he'll ask the Community Forestry Advisory Board for help with that -- and they don't know how much money they'll have to work with.
And money will be an issue. Removing a tree is a one-time cost, ranging from $300 to $2,000, depending on size. Replacing it costs $225.
The cost of chemical treatment to save the tree from the ash borer varies, but averages about $100 a year -- for the rest of the tree's life.
The city will need to decide soon how much more it's willing to pay for preservation, he said.
"Treatment approach and cost is definitely something we'll be talking about during this upcoming budget preparation cycle."
Mayor Leirion Gaylor Baird added another wrinkle this summer, when she announced a task force to draft a Climate Action Plan.
The role of the city's tree canopy -- and the consequence of removing most of the remaining 12,000 public ash trees -- will be part of that discussion, Johnson said.
"We may get to a point in this conversation where we ask: Are ash trees an important part of that tree canopy? And are they important enough to think of preserving? That's a new element."
More updates from the ash borer battle:
* The Asian insect that has killed tens of millions of trees since it started moving across the U.S. in the early 2000s has planted roots in Lincoln.
It made its Nebraska debut in June 2016, found in a Douglas County tree. Two years later, it showed up in a trap near Pioneers Park.
And in April, city forestry crews found an infested tree near 37th and F streets. The city has since found ash borer damage near Trago Park, and suspects trees in the Meadowlane Neighborhood near 70th and Vine are also infested. They're dying from the top down, a calling card of the insect's damage.
* The city launched its Adopt-an-Ash Program, allowing residents to pay out of pocket to preserve city-owned trees between their sidewalk and street.
So far, 160 homeowners have signed up.
* The city has so far focused its removal efforts on streetside ash trees, but plans to move into its parks this winter.
Of the original 14,000 public ash trees, about 1,800 were planted in parks. Crews will remove 10% of those -- or about 180 trees -- annually.
* The city planned to replace every tree it takes out, but it's struggling in some neighborhoods.
Forestry crews don't plant the replacements themselves. Instead, they give neighbors $225 vouchers to tree merchants, where they can choose from several approved species.
And that's been working well in owner-occupied areas, Johnson said. But in high rental areas, fewer than 50% of the removed trees have been replanted, the vouchers going unused.
So the city is changing its policy, Johnson said. The city will soon do the replanting in neighborhoods where renters make up more than 45% of the population.
Get local news delivered to your inbox!
Subscribe to our Daily Headlines newsletter.