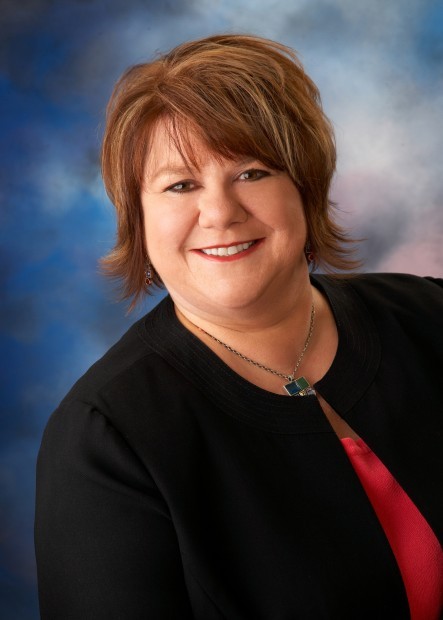 Julie Bechtel is returning to Lincoln as the publisher of the Lincoln Journal Star and regional executive in Nebraska for Lee Enterprises.
As Nebraska executive, she will be responsible for the business at Lee's other dailies in Beatrice, Fremont and Columbus and for a variety of other niche publications and weeklies.  
Bechtel, former operations manager and circulation manager at the Journal Star, left in 2002 to become publisher of The Bismarck Tribune in North Dakota, another Lee paper.
In 2005, she moved to Davenport, Iowa, to become publisher of the Quad-City Times, Lee's flagship paper, and related businesses.
At the Journal Star, she succeeds John Maher, who left to become president and publisher of the Reno Gazette-Journal, which is owned by the Gannett Co. The publisher is the Journal Star's chief executive.
"This is already a very successful news and information company," Bechtel said of the Journal Star. "So I get to come in to something already running very well and be a part of it. I'm just anxious to get reacquainted with the community."
Bechtel came to the Journal Star in July 1998 as circulation manager after two years at the Lawrence (Kan.) Journal-World.
Before that, she worked 10 years in the circulation department at the Des Moines (Iowa) Register, the last seven as circulation sales manager. She began her newspaper career as a customer service representative at the Register in 1987.
In 2000, she became operations manager at the Journal Star, responsible for circulation, marketing, financial services and production.
"Julie brings a strong record of achievement in readership, marketing, sales, operations and community leadership," said Greg R. Veon, Lee vice president for publishing. "She knows the Lincoln market well and has worked with members of the strong management team already in place. Together, they will continue to advance the Journal Star and its digital services as the primary source of news, information and advertising in southeast Nebraska."
Earlier this year, Bechtel was one of six women given the Athena Award by the Quad Cities Chamber of Commerce and the Women's Connection for excelling in their careers and contributing to their community. Her community activities include serving on the boards of the Quad Cities Chamber of Commerce, United Way-Women's Leadership Council, YMCA, Quad City Arts and the Student Hunger Drive.
Bechtel is a native of Ottumwa, Iowa, and grew up in Marengo, Iowa. She and her husband, Rick, have two adult sons, Matt and Nate.