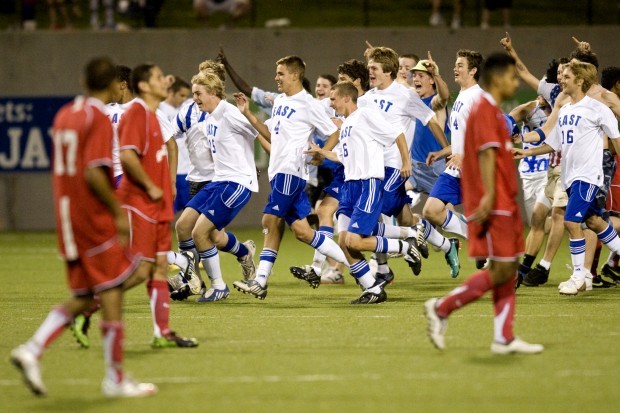 Several Lincoln East students have met with Omaha South students targeted in a prank following the high school championship game.
The two groups met Friday in Omaha to discuss the Tuesday night incident.
Some Lincoln East students have been suspended for making or distributing "green cards" thrown onto the field after the team's win over Omaha South. Sixty percent of Omaha South's students are Latino, and the green cards were an apparent reference to immigration status.
Lincoln East's Lucas Hines says Friday's meeting was a chance for his school to apologize and hear how the stunt affected the Omaha South players and students. The two groups also brainstormed ways to fix their relationship.
Hines was not one of the suspended students, although one did attend the meeting.