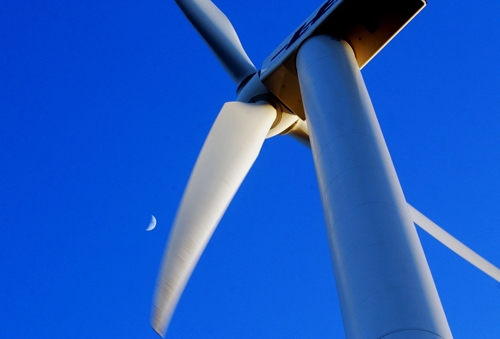 The Iowa Tribe of Kansas and Nebraska plans to build three wind turbines to power its casino and two other buildings in White Cloud, Kan.
The tribe owns land in both states but none of the energy will flow to tribal members in Nebraska, at least for now, said vice chairman Alan Kelley.
"Eventually, I would like to have the whole reservation covered," he said.
The tribe owns land in Brown County in Kansas and Richardson County in Nebraska.
This will be the first wind energy project on Native soil in Kansas, said Tim Rhodd, executive committee secretary for the 4,000-member tribe based in White Cloud, Kan.
Rhodd estimates the three turbines will save the tribe between $120,000 and $150,000 annually. He said they will be built just across the Nebraska-Kansas line on reservation land in Kansas.
The tribe has worked on the project for more than a year, Rhodd said. The goal is to not only save the tribe money but to help reduce greenhouse gases.
"Every little bit helps," said Rhodd, who declined to give a cost estimate for the project.
Kelley said if the tribe decides to build a large wind farm in the future, the turbines will likely be in Nebraska because of better access to transmission lines.
Enertech Inc., of Newton, Kan., will install the turbines in the spring and summer. WindLogics of St. Paul, Minn., will conduct the wind survey.
Be the first to know
Get local news delivered to your inbox!