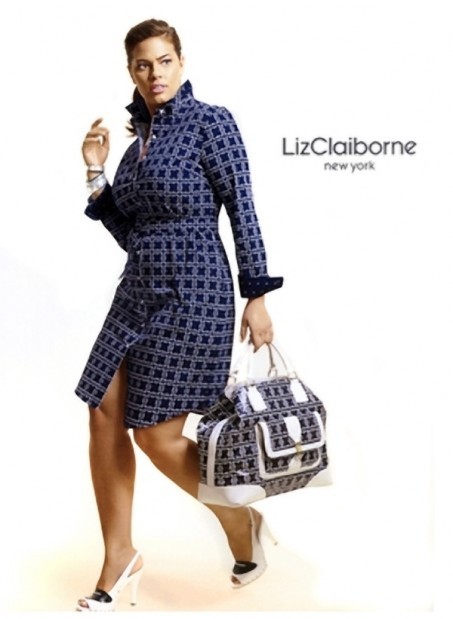 Ashley Graham's still catching up with her last few weeks.
The 22-year-old plus-size model from Lincoln was thrown into a media frenzy when her Lane Bryant lingerie commercial was denied certain time slots on Fox and ABC.
The networks said the amount of skin Graham showed wasn't suitable for the time slots Lane Bryant wanted -- at least not without a few edits to the ad.
But Lane Bryant claimed the nixing of the ad showed a clear bias against curvier women and that ads from Playtex and Victoria's Secret, no less racy in content, were given the go-ahead.
The ad's controversy brought to light the ongoing debates of media and body image.
And before she knew it, the size 16 Graham had become the inadvertent poster child for real women with curves. Before she knew it, her ad was an Internet meme. Before she knew it, she was being booked on "The Tonight Show."
Graham's still kind of amazed at how quickly this all went down.
She's been modeling since she was 14, when she was discovered in Omaha's Oak View Mall. She's had pretty steady work since then, traveling to gigs in New York, Mexico and Europe while she was still a student at Southwest High School.
After graduating, she moved to New York.
She told herself: "I'm moving to New York, and I'm going to continue my career or I'm going to move back to Nebraska and go to college."
The former option worked out pretty well for her.
We caught up with Graham following her "Tonight Show" appearance, and talked to her about her controversial ad and what it was like to meet actor Mickey Rourke.
Journal Star: How was Leno?
Ashley Graham: It was so much fun. I didn't really know exactly what to expect going onto the show. It was an adrenaline rush. I just couldn't stop smiling.
LJS: Mickey Rourke was the guest right before you, right? Did you get to talk with him?
AG: Yeah, we actually spoke a couple of times. We were wearing the same jewelry designer. He's so nice. There's something like really innocent about him.
LJS: With the ad and the controversy that followed it, did you ever think it would get to this point? That you'd be a guest on Leno?
AG: No, I had no idea. Honestly, when I found out about the ad, I was shocked that they weren't going to air it. Then two hours later, my agent calls me and says, 'Hey, you've got an interview with the New York Post. And 'Entertainment Tonight' is going to be calling you an hour after that.' I'm like, huh, what? I was thrown into it all. But it's just been so awesome. Because I'm so for promoting healthy women who need to be praised for all of their shapes, sizes and colors.
LJS: Has this controversy brought to light a certain double-standard?
AG: Of course, it's a complete double-standard. It's prejudice, it's size-ist. It's sad that we actually have to talk about it, that it has to be this big of a deal. But it's also amazing that we're talking about it. Because now we can get the awareness out that beauty isn't just a size zero.
LJS: What opportunities has this opened up for you?
AG: There have been a lot more opportunities for me to talk about full-figured women and to talk about girls having low self-esteem issues. I've been asked to go on a couple speaking engagements, to talk about being curvy at a young age and being confident about it.
LJS: Were you always this confident?
AG: Every woman has moments of insecurity. Every person does. But I've always been a very confident woman. I was raised in a very loud, confident house. We all kind of had our own quirks. My parents have always praised us for who we are and what we look like. We've had a lot affirmation for everything we've done in life.