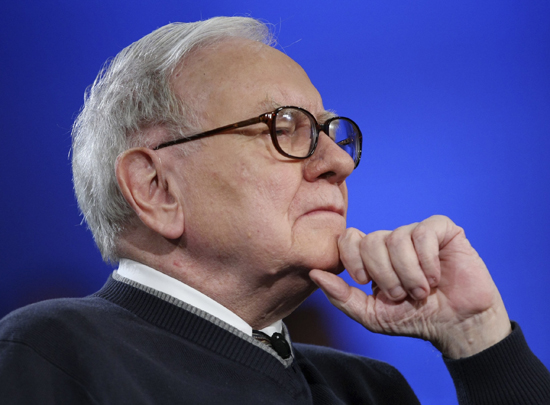 Warren Buffett said Thursday he'd have voted for the Senate's health care reform bill, and Sen. Ben Nelson was courageous to do so.
Buffett's defense of Nelson came in a telephone interview from Omaha following more than two weeks of intense political fire directed at Nebraska's Democratic senator.
"What we do know is the present system is not working well," Buffett said. "Health care costs have galloped up as a percentage of GDP (gross domestic product), and we haven't covered the population the way a rich country should.
"It is time for us to try to make an improvement."
Recognizing the legislation no doubt will "require modification over time," Buffett said, "I would have made the same vote" that Nelson did.
"I think he did the right thing. I think he did the courageous thing.
"Clearly, Senator Nelson knew that probably a majority of people in the state were not for it, but he went with what he thought was right."
That kind of decision is "what I really admire," Buffett said.
"The perfect is always the enemy of the good," he said, "and the unknown scares people."
But tackling health care reform now is "the right thing for the country."
"This bill is not going to be perfect," Buffett said. "There will be some unintended consequences and some surprises."
But it's time to start, he said, and then modify the legislation as needed.
Buffett, the legendary investor who is CEO of Berkshire Hathaway, has been a supporter of President Barack Obama.
Last August, he sat quietly in the audience when Nelson hosted a health care reform town hall meeting at the University of Nebraska Medical Center in Omaha.
Soaring health care costs, which are reflected in rising health insurance premiums, have economic consequences for the country, Buffett said.
"The problem is it just keeps galloping upward and it affects our ability to be competitive in terms of all kinds of things," he said. "It's a huge expense for Berkshire Hathaway, and our competitors around the world don't bear the same cost.
"If we don't get more efficient in delivering health care, we're going to exacerbate any competitive advantage we may have in many industries as compared to the rest of the world."
Nelson announced on Dec. 20 that he would provide the critical 60th vote in the Senate that cleared the way for enactment of the health care reform bill.
That decision ignited a firestorm that has held Nelson in a political crossfire for the past 19 days and emboldened potential Republican opponents.
Nelson faces re-election in 2012.